Blah Before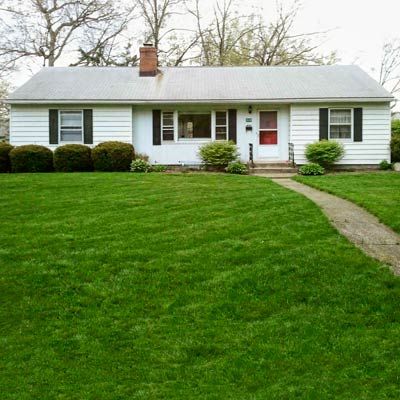 Julie Robinson of Cuyahoga Falls, Ohio, minces no words when she talks about the exterior of her two-bedroom 1954 ranch. "There's nothing appealing about it," she told us. "It's very blah." To help her out, we asked architect Michael T. Gray of Essex, Massachusetts, for a few ideas on how to improve it.
Redo Makes the House Pop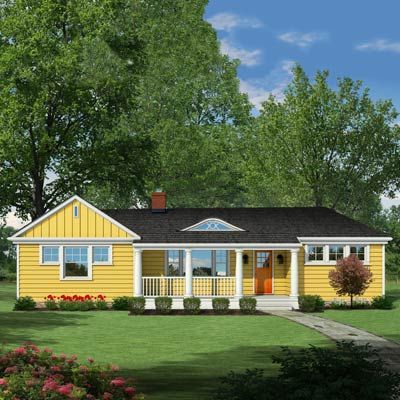 Gray told us that Julie's description fits many houses from the same era. "They were built inexpensively, so they often lack texture and architectural features, the very things that make a home feel inviting," he says. His modifications—a street-facing gable, a front porch, and a faux cedar- shake roof—give the house more detail and distinction. The gable and eyebrow dormer could be installed when the house is reroofed, he says. To balance the facade, he suggests adding more windows to the gable side of the house and changing the ones on the opposite side. Finally, a yellow-and-white paint scheme offers a cheery look. Julie agrees wholeheartedly. "The color makes my house pop!" she says. "And the new roofline and eyebrow add so much character and curb appeal."
Eyebrow Dormer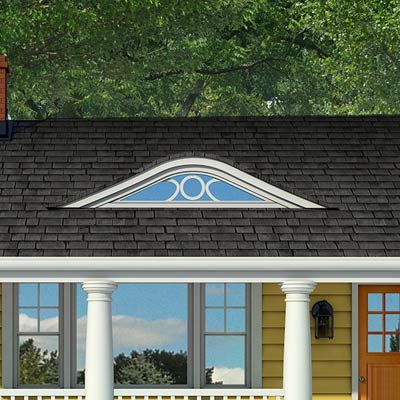 The eyebrow dormer and new porch help make the house's entry a stronger focal point.
Gable End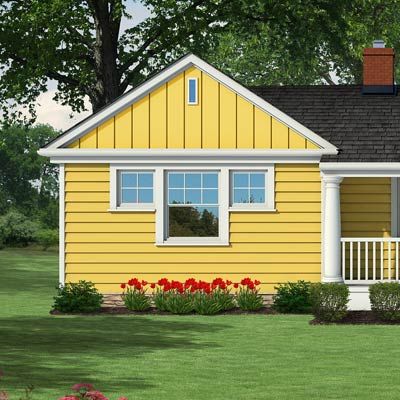 A new street-facing gable gives this ranch more architectural character and curb appeal.
Flagstone Walkway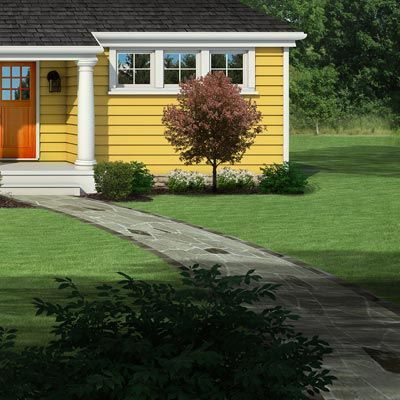 Replacing the asphalt walkway with a handsome flagstone path makes the approach to the house feel much more welcoming.
Window Trim
The shutters were removed and the windows modified to better balance the facade.
Finishing Touches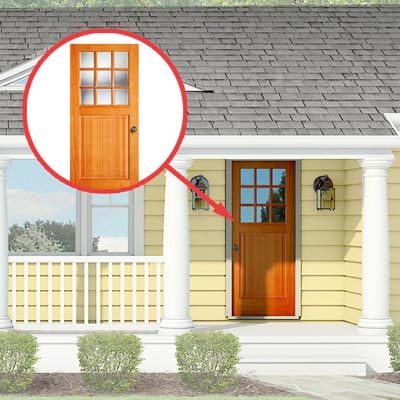 Accents with traditional styling add polish to a house that's basically a blank slate.
Front door
Divided lights on the upper portion mimic the windows.
Simpson; from about $750
Roofing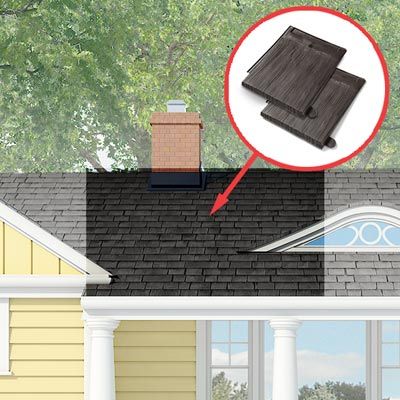 Realistic polymer shakes look like wood but won't splinter or rot.
DaVinci Roofscapes; About $2.95 per square foot uninstalled*
*Correction appended: The earlier magazine print version of this story erroneously gave the price per square foot for this product as $295. That is actually the price per square, which is an area equal to 10 feet by 10 feet, or 100 square feet.
Paint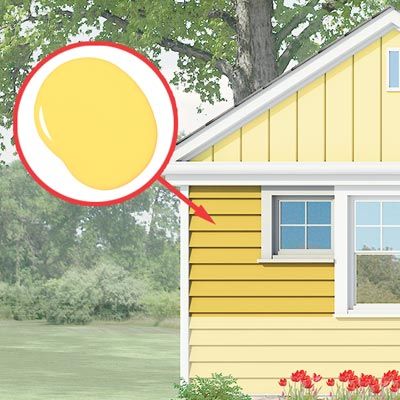 Bright yellow feels friendly and welcoming.
A14-4 Sun Shower by Olympic; About $25 per gallon
Sconce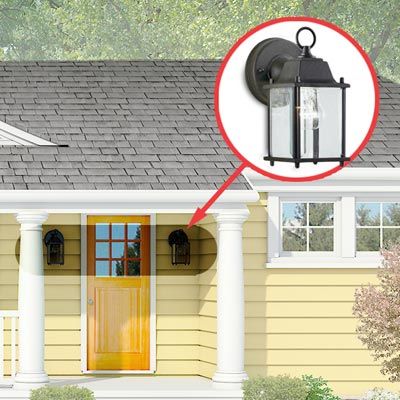 This colonial-inspired option boasts an unbeatable price.
Illumine; about $27