Colors Inspired by Nature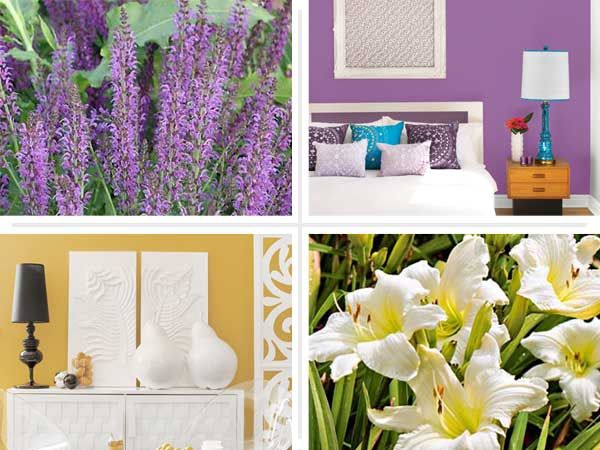 Have you ever wished you could paint your home based on the colors in your garden? A brand new app for your mobile or desktop from PPG The Voice of Color Program makes it easy to pair a hue seen in nature (or anywhere!) to a corresponding paint.
Here, see how we paired five of our favorite flowers with a wall color. Plus, Dee Schlotter, national color brand manager for PPG The Voice of Color Program, shares her tips for finding color inspiration from nature and incorporating it into your home decor.
Camellia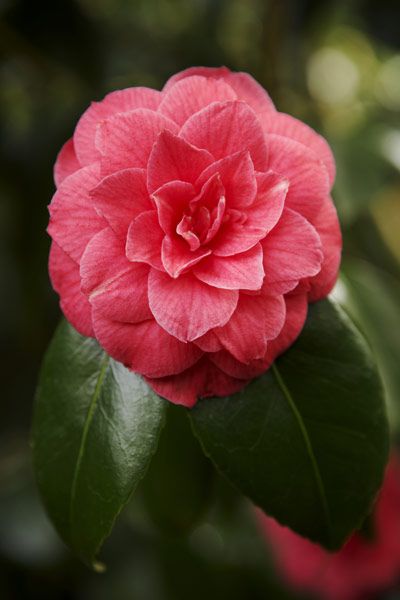 Currently the state flower of Alabama, the glossy evergreen leaves and large cupped flowers, blooms when few other plants do—in late winter to early spring.
Red Accent Wall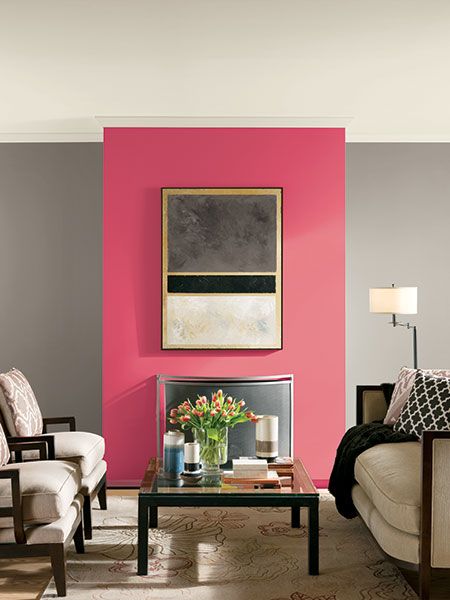 Capture the beauty of the rich, pink-red bloom by adding an accent wall in a neutral-toned space, as shown here.
Pro tip: Many of us find flower colors beautiful, but some of them may be too bright for every wall. In this case, says Dee, use the color as an accent wall or in other decor pieces.
Shown: Cherry Brandy PPG1184-5, PPG The Voice of Color Program
Daylily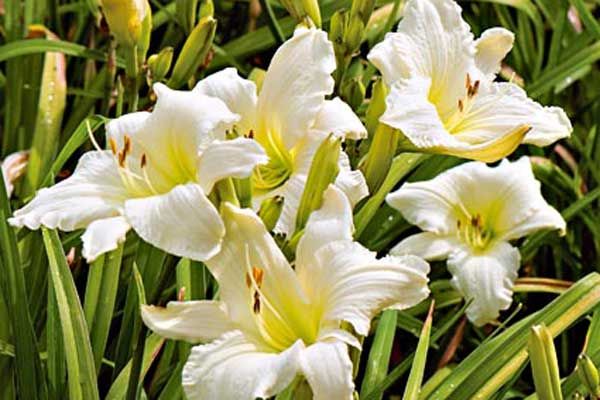 These tried-and-true perennials come in an array of hybrid varieties and colors and tolerate many types of soil as well as full sun.
Yellow and White Room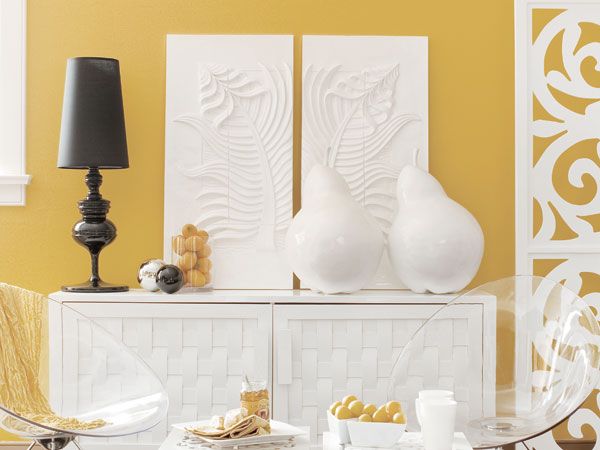 Mimic the lily's burst of sunny, yellow and white by layering saturated yellow walls behind all-white furnishings.
Pro tip: Look for ways to incorporate natural materials and elements into your palette, encourages Dee. The leaf motif artwork, pear sculptures, and bowls of real lemons help this space feel more connected to nature.
Shown: Canary Yellow PPG1215-4, PPG The Voice of Color Program
Zinnia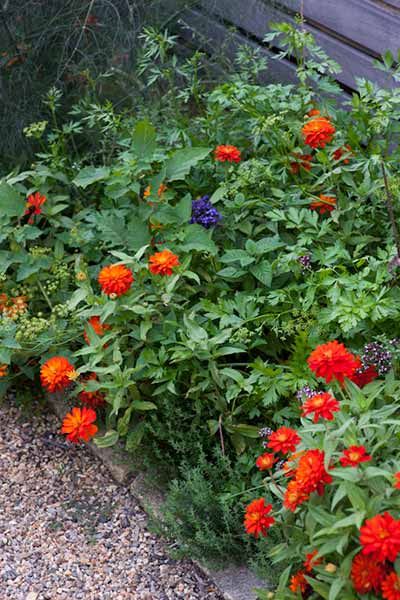 Bright flowers, such as this red zinnia, bring pollinators, beneficial insects, and balance to an edible herb garden.
Red in Balance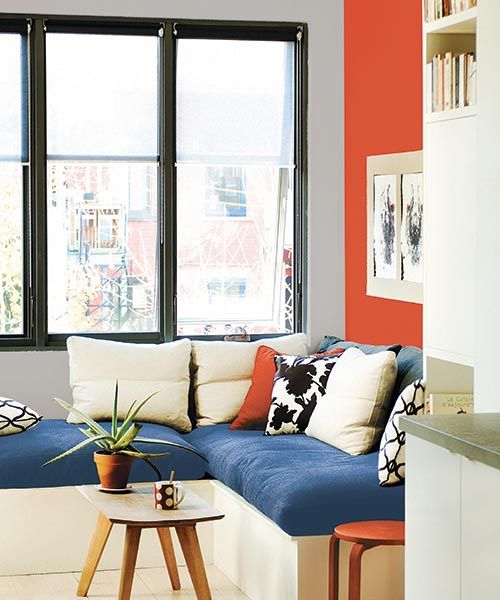 Black, navy, and ivory accents work in harmony with the bold red wall.
Pro tip: Dee loves finding color inspiration from nature, because our eyes are very accustomed to nature's colors, so are familiar and pleasing to the eye. Think of how many variations of green can be found in a meadow or herb garden yet do not clash.
Shown: Cinnamon Stone PPG1163-7, PPG The Voice of Color Program
'Abbaye de Cluny' Rose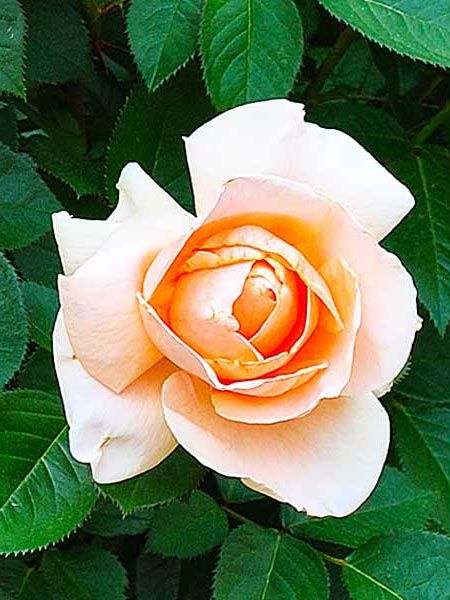 This fast-growing rose variety features big, spicy-scented apricot blooms and strong upright stems perfect for cutting.
Pretty in Pink Closet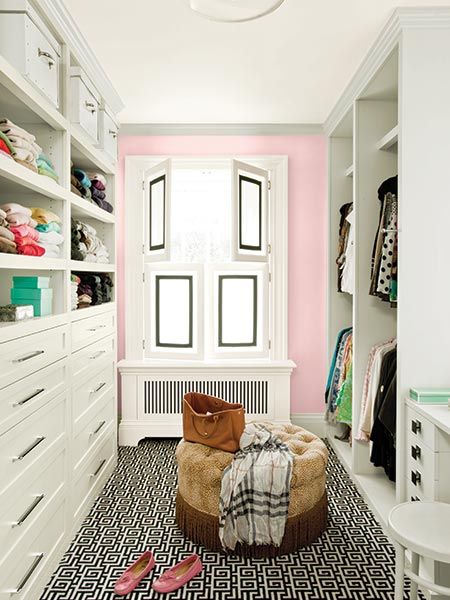 Much like you would showcase a rose in a bouquet, the lone wall of this walk-in closet features a standout color that doesn't overwhelm the whole feel of the small, enclosed space.
Pro tip: Make sure the colors you select look great in your home, with your furniture, in your lighting, says Dee. We see color outside in flattering, natural light, but the mix of natural, incandescent and even fluorescent light inside our homes impacts how colors appear.
Shown: Pink Cardoon PPG1051-2, PPG The Voice of Color Program
Sage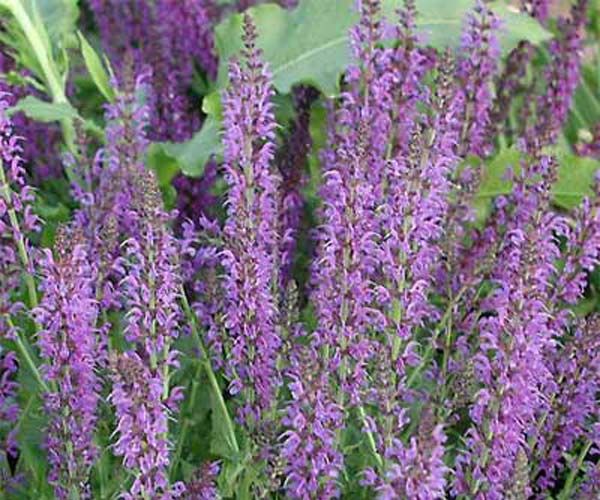 Common in casual cottage gardens, this 'May Night,' variety of sage features dense shoots of deep purple flowers towering high above foliage from May to June.
Springtime Bedroom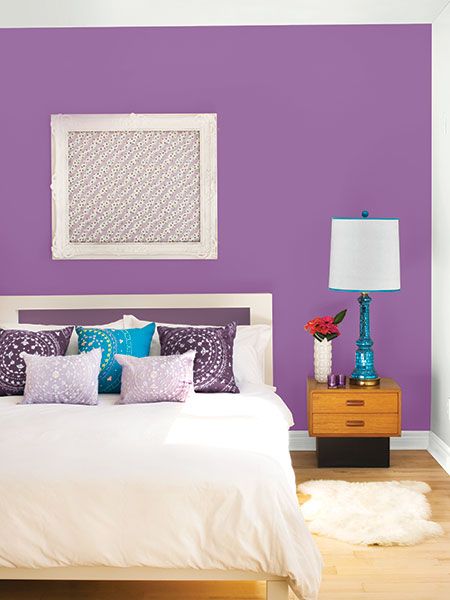 This lavender-like shade and the lighter, white elements paired with it create a cozy, yet cooling atmosphere, perfect for restful sleep.
Pro tip: Think about how the prospective wall color will look with other colors in the home and try to marry it all together in the space, offers Dee. In the garden, a tree's dark brown trunk and green leaves sit on a lighter color soil, which all work beautifully together. To replicate in your decor, the dark brown could be a hardwood floor, the green could be the walls and the softer brown soil color could be the fabrics on furniture.
Shown: Bell Heather PPG1250-6, PPG The Voice of Color Program