Full Saturation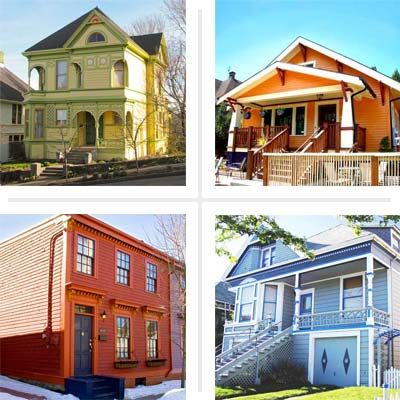 Thinking of painting the house this summer? Try a new shade or two for a change of pace. A bright and cheery coat gives any house instant va-va-va-voom. If your neighborhood isn't ready for juicy, lollipop-hued picks, maybe choose just one—say, a touch of cobalt blue on a particularly beautiful window frame on your otherwise neutral-colored abode. (Always check with your community association to see if there are any restrictions on what colors you can use.) Read on for gorgeous—and sometimes almost glowing—inspiration for your instant home makeover.
Red Hot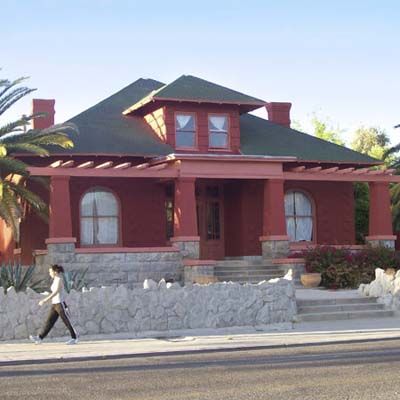 A Craftsman bungalow coated with cherry red and trimmed with watermelon pink works unexpectedly well. The key is keeping the colors in the same family.
Sweet and Succulent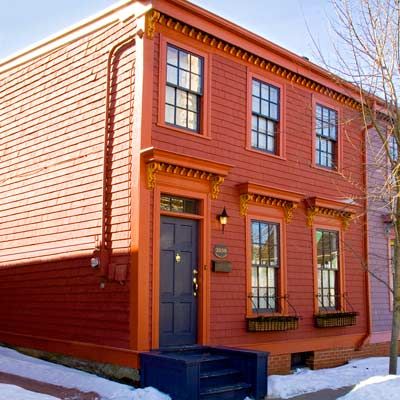 A blood-orange show stopper. Cobalt blue paint on the door, stoop, and window muntins make it extra sharp.
True to The Past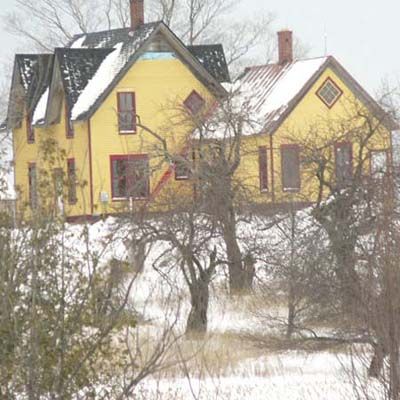 A "Save This Old House" post-rescue, painted in the Gothic Revival's original 1860s colors.
See before and after photos of the restored Michigan home.
Neutral Plus
Just a cheerful dash of acid green around the attic's vent and on the Adirondack chairs out front won't leave neighbors tripping.
Cheery Dose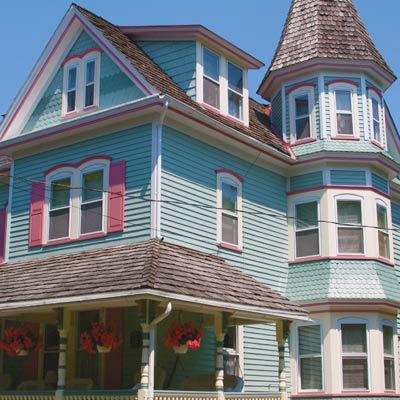 Pepto-Bismol pink and light blue are sure to cure winter blues when it's too chilly to hang matchy pink flowers from the front porch.
Primary Colors go Mellow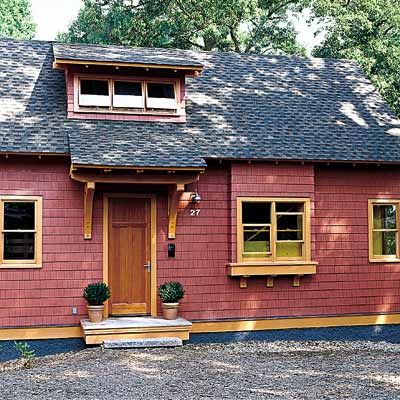 Barn-red shingles and deep-yellow trim atop a slate-blue foundation make for a pleasing palette.
See how this Crafstman-style cottage is green—environmentally friendly, that is—on the inside.
Warm and Delicious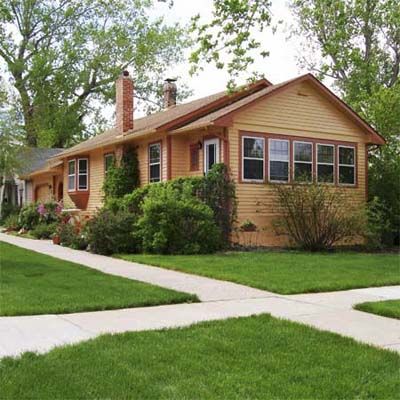 Another case of bright done right: Hubbard squash edged in burnt orange.
Pitch Perfect Restoration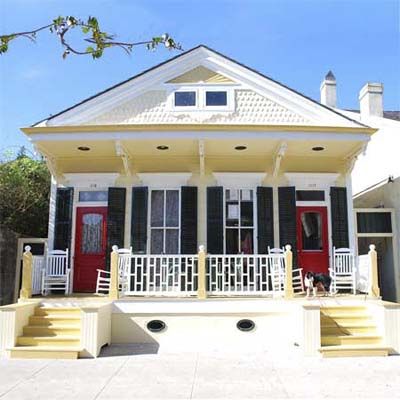 Proof that Kodachrome colors existed long before the advent of colored film.
See more shots of this post-Katrina French Quarter remodel.
Swagger in a Can—or Two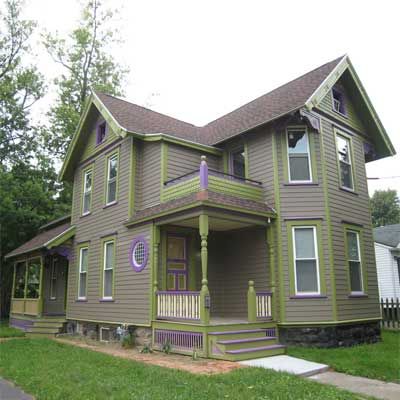 A few deft touches of sugar snap green and royal purple give instant street cred.
Find out how a family used salvaged parts from demolition houses to flip this run-down $1 Italiante.
You'll Want a Slice of This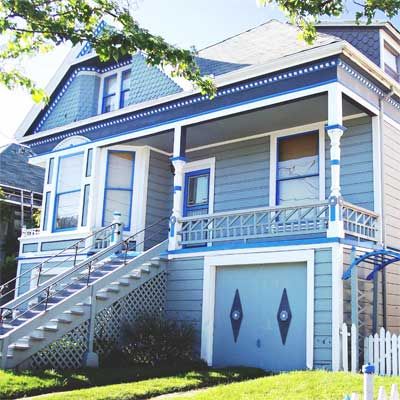 Gingerbread details pop with hits of turquoise, muted violet, and optic white.
Classic British Style Made Thoroughly American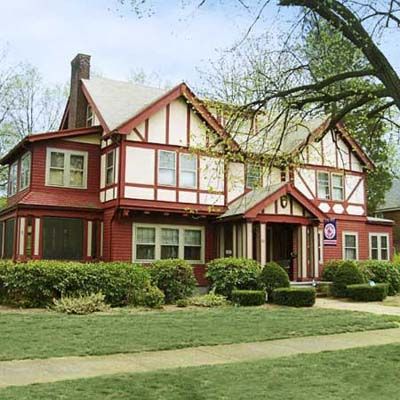 Unlike in England, Tudors here don't have to be dark and dreary. Here, a Red Sox fan wears one of his team's colors on his house.
Slammin' Salmon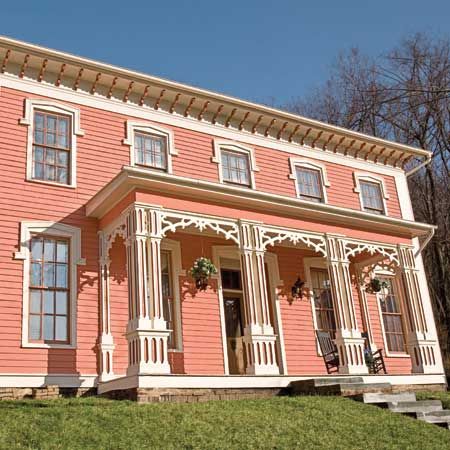 Appropriately perched above a river, this salmon-hued Italianate rounds out its look with ginger and cream trim.
Read about how a full-time restorer of houses took on this 1840s historic fixer-upper as a personal DIY project.
Honey-Spun and Gilded in Green
A saturated yellow amps up a classic color combination.
Cool as a Cucumber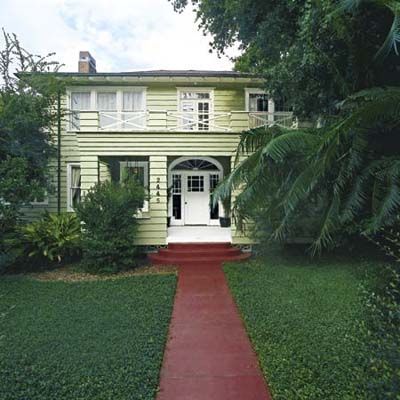 A refreshing coat of cool green breathes new life into an old Craftsman.
Learn more about this unaltered American foursquare's amazing transformation.
Truly Turquoise
Plenty of accents in white and a deeper tint of green-blue make this work.
See how an extended roofline and rearranged windows turned a lakeside ugly duckling into a show stopper.
Paint it Pink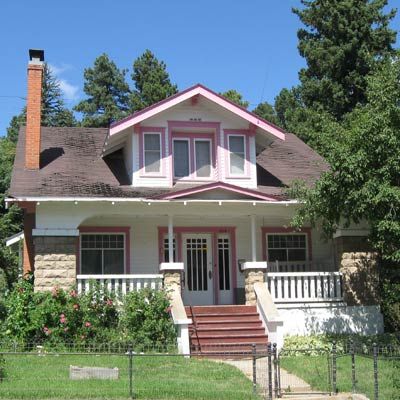 For some, it's the only hue that'll do.
Killer Color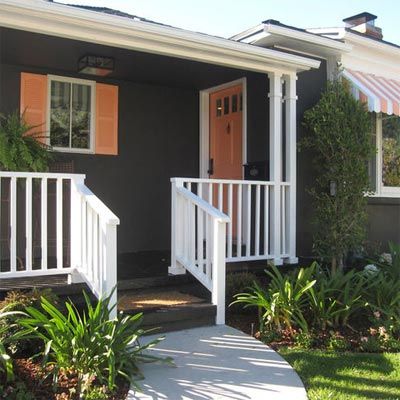 Deep, neutral brown becomes the perfect foil for touches of peach.
Read about how a remodel turned back the clock on this 1940s home.
Seductive Citrus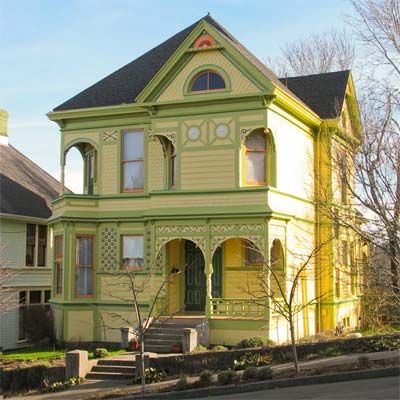 Lemon, lime, and a little ruby-red grapefruit makes this house fruit fresh, any way you slice it.
Heighten Architectural Highlights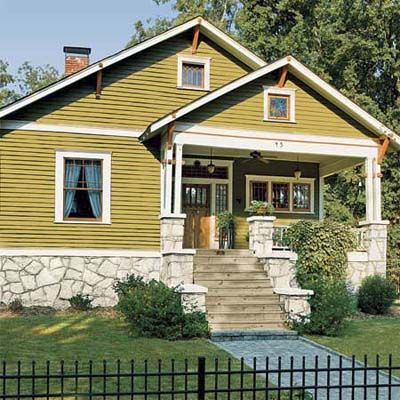 Touches of peach against muted yellow highlight one of the details that make Craftsmen houses so special: intricate muntins.
Restored and Highlighted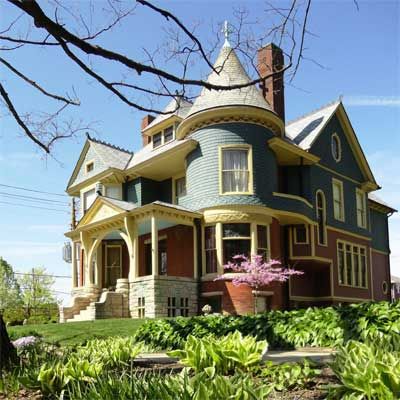 Sunny yellow trim outlines a colorful Queen Anne backdrop for a vibrant garden.
Read more info on this 2012 Reader Remodel Curb Appeal winner.
Serious Eye Candy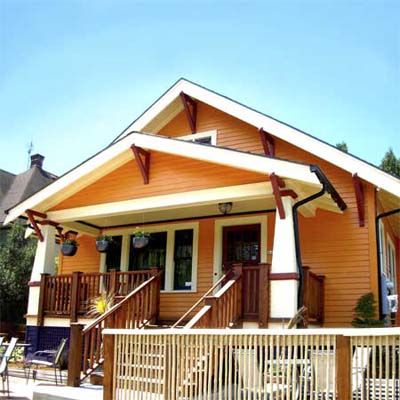 Slurp on the luscious popsicle shades on this classic bungalow: orange, cherry and grape (on the porch skirting)!
Bright and True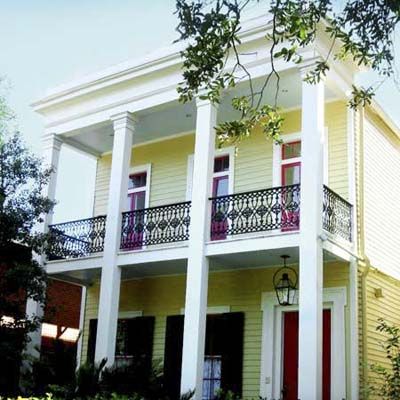 This Double-porched Greek Revival gets dandified with a spiffy paint job.
As Joyous as Jelly Beans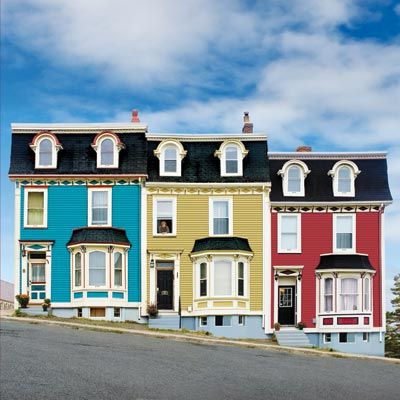 A trio of wee homes make their presence known with a sweet yet vibrant palette.
Bring On the Blues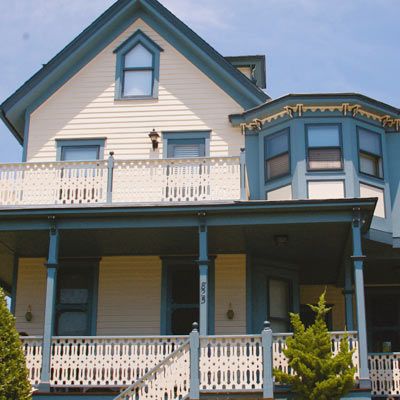 Blues get piled on without detracting attention from decorative star cutouts on white railing.
Festive Hues Year-Round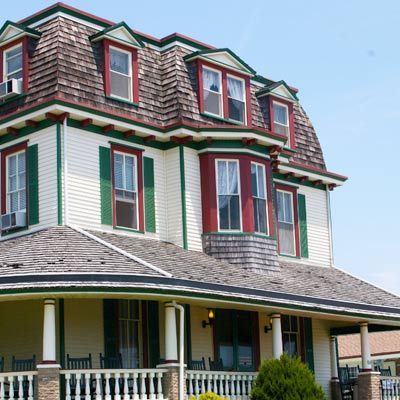 Pairing neutral shingles with colors often reserved for Santa and stockings keep this home from looking too serious.
Underneath, Not Understated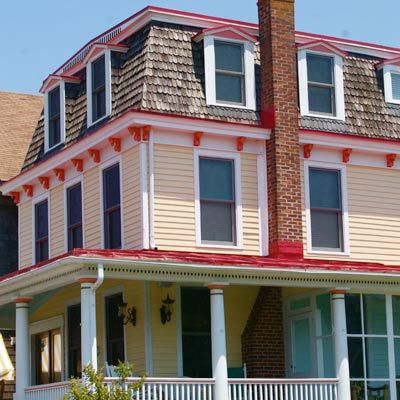 Oft-overlooked cornice brackets get some fiery treatment on this cool yellow dwelling.