Getting Started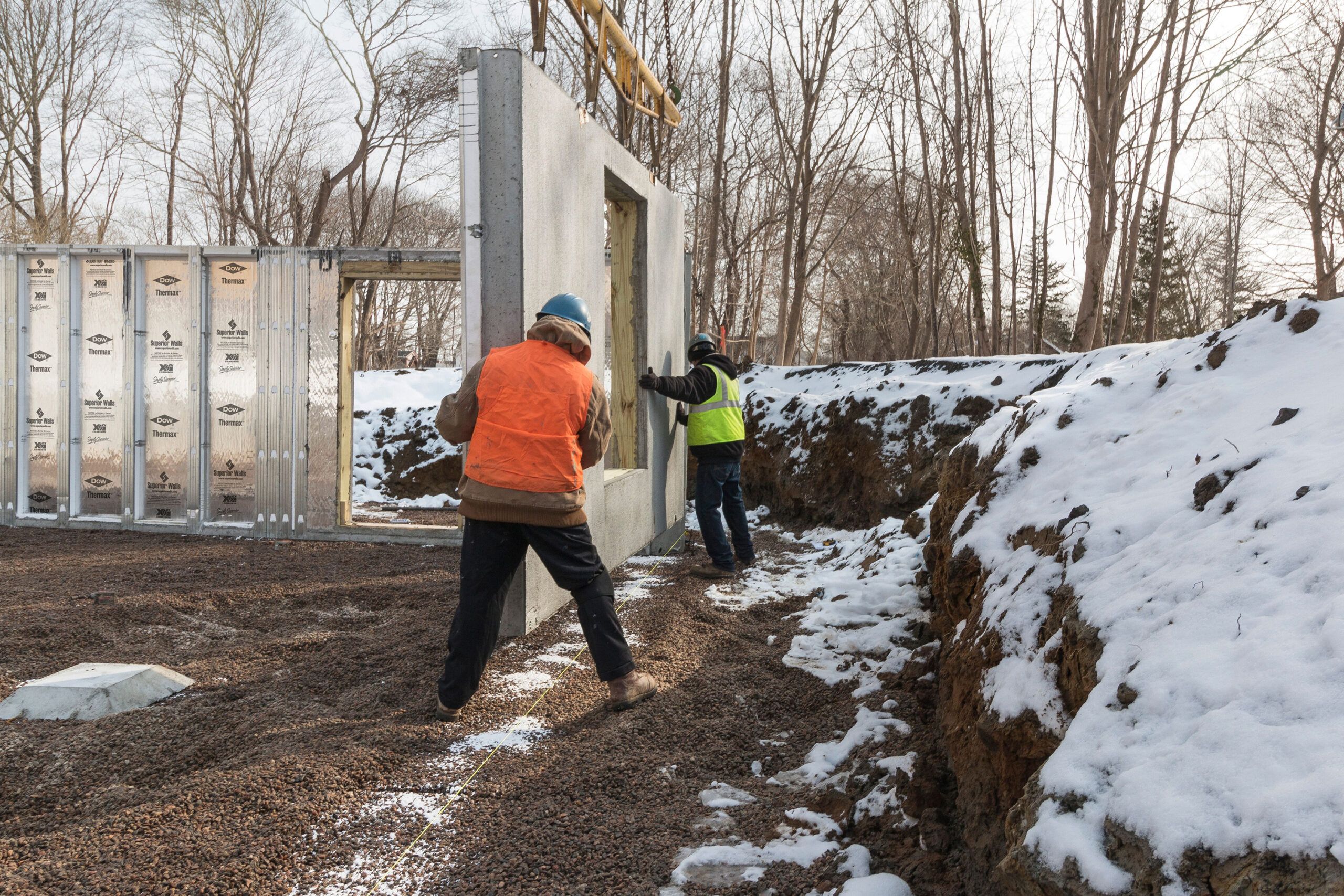 A Superior Walls precast concrete panel is carefully placed on a bed of gravel to form the foundation of the home. The panels are pre-engineered and custom manufactured off site in indoor production facilities, eliminating any on-site soil contamination such as the form oil used for poured concrete walls. No on-site sprays or bituminous coatings are required to make the walls dampproof. The panels were delivered directly to the jobsite where certified crews installed the precast wall panels.
Pro Installation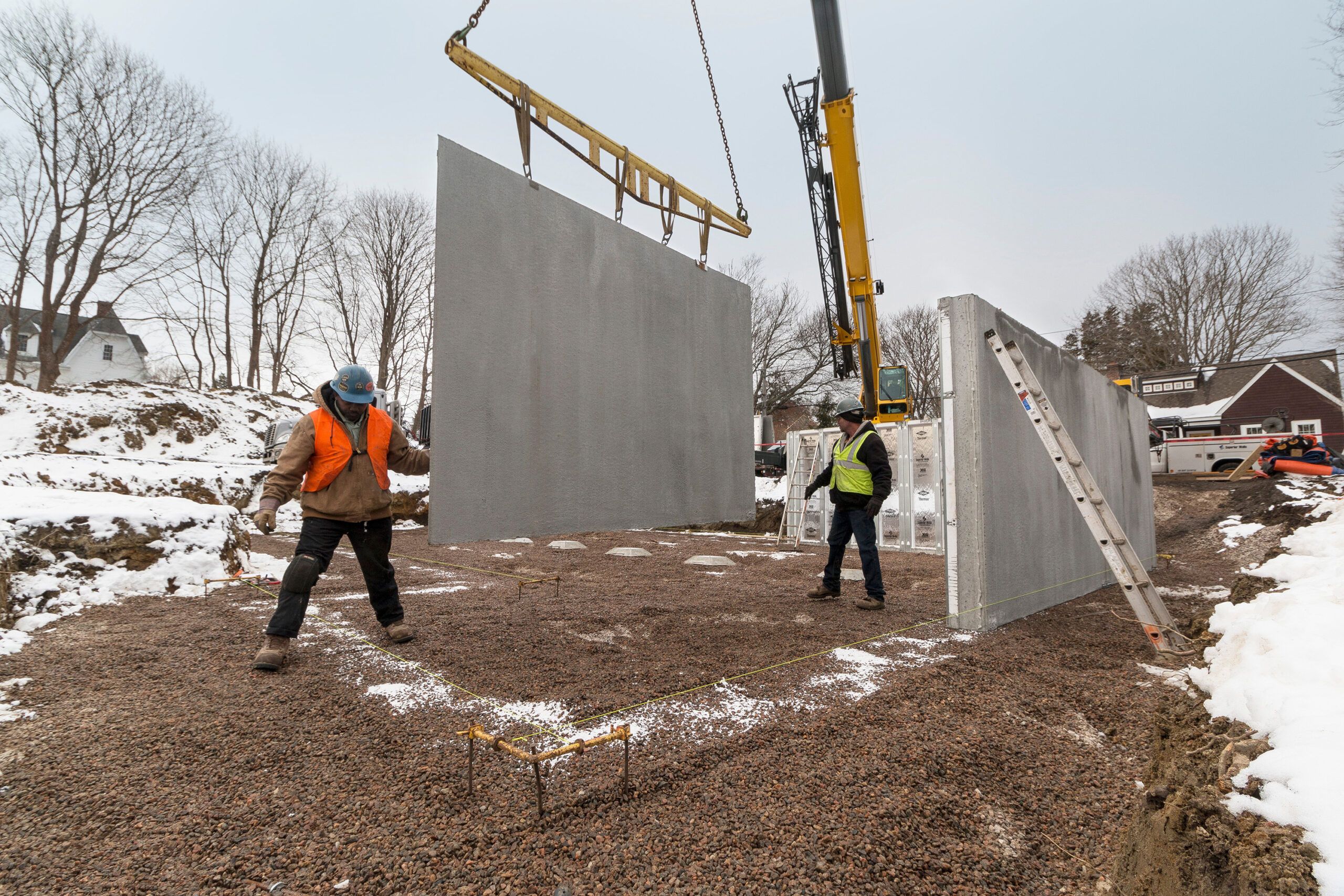 Specially trained crew members from Superior Walls by Weaver Precast are on hand to guide and position the panels on marked areas of gravel as the crane lowers them in place. The Xi Plus panels feature steel reinforced concrete and insulation built into each wall to create a barrier against sidewall water penetration.
Green Certified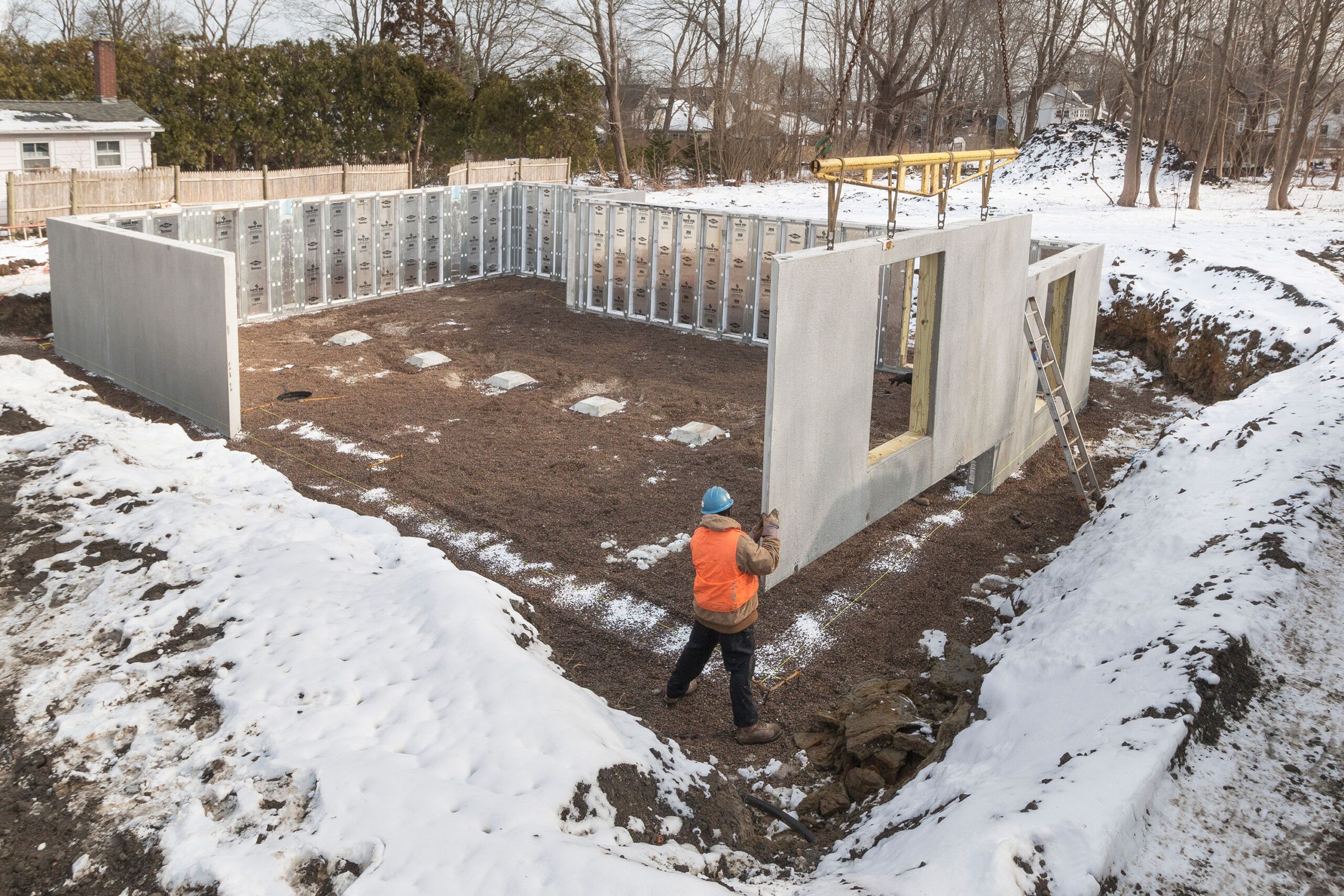 A solid precast concrete wall is carefully lowered by a crane to form the foundation of the Idea Home. Each Superior Walls Xi Plus wall panel in the Idea Home has achieved the NGBS Green Certified Product designation provided by Home Innovation Research Labs.
Wall With a View
Superior Walls panel being lowered and put in place. Walls have been custom made with specific window and door openings to match the plan of the home and make the basement a more livable part of the house.
Energy-Efficient Walls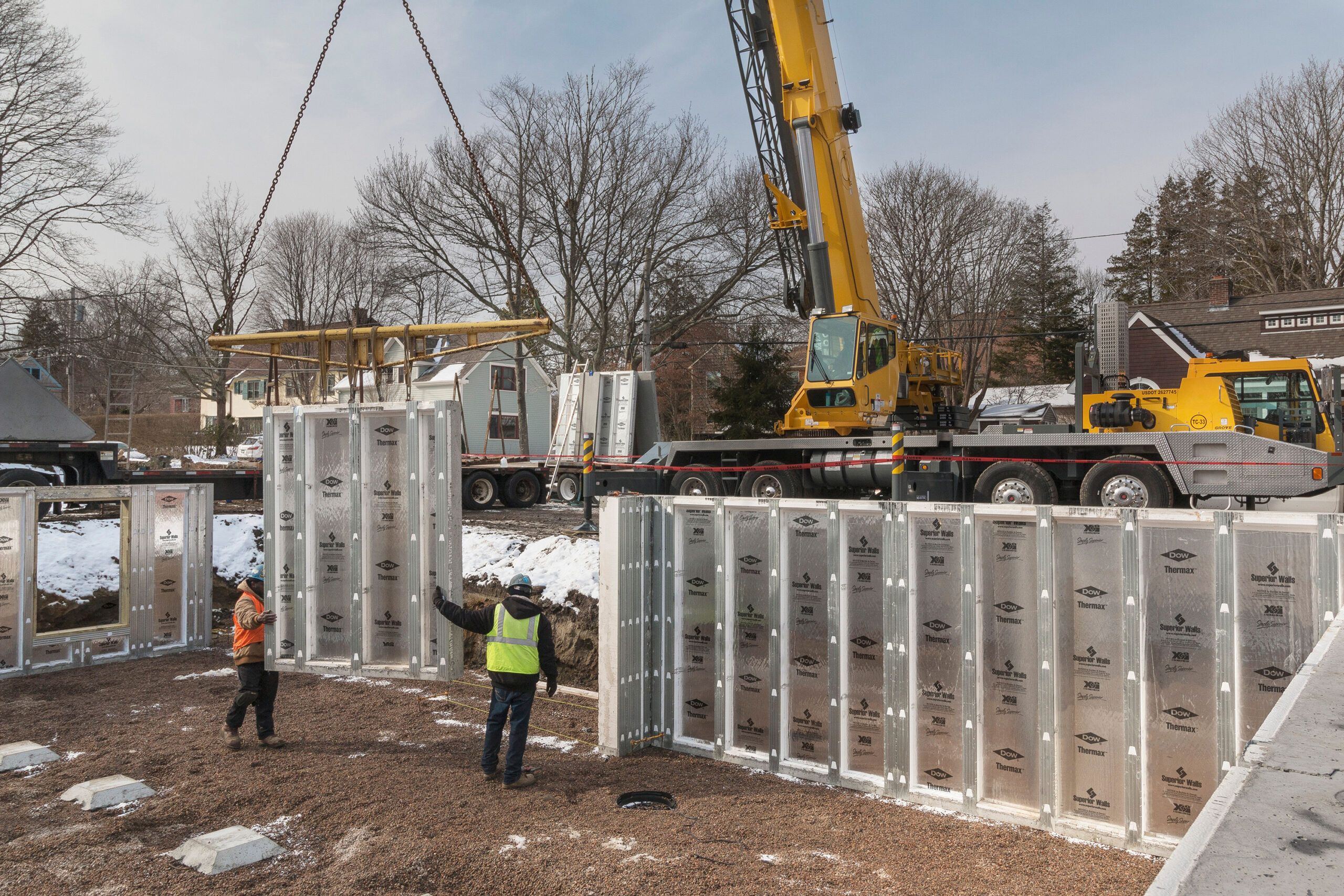 As the Superior Walls by Weaver Precast crane lowers the Xi Plus precast concrete panel in place to form the foundation, we can see that each panel has built-in steel studs and insulation. The built-in insulation value is R-21.3. Once complete, this foundation will be an energy-efficient and comfortable living space in the home.
Final Panel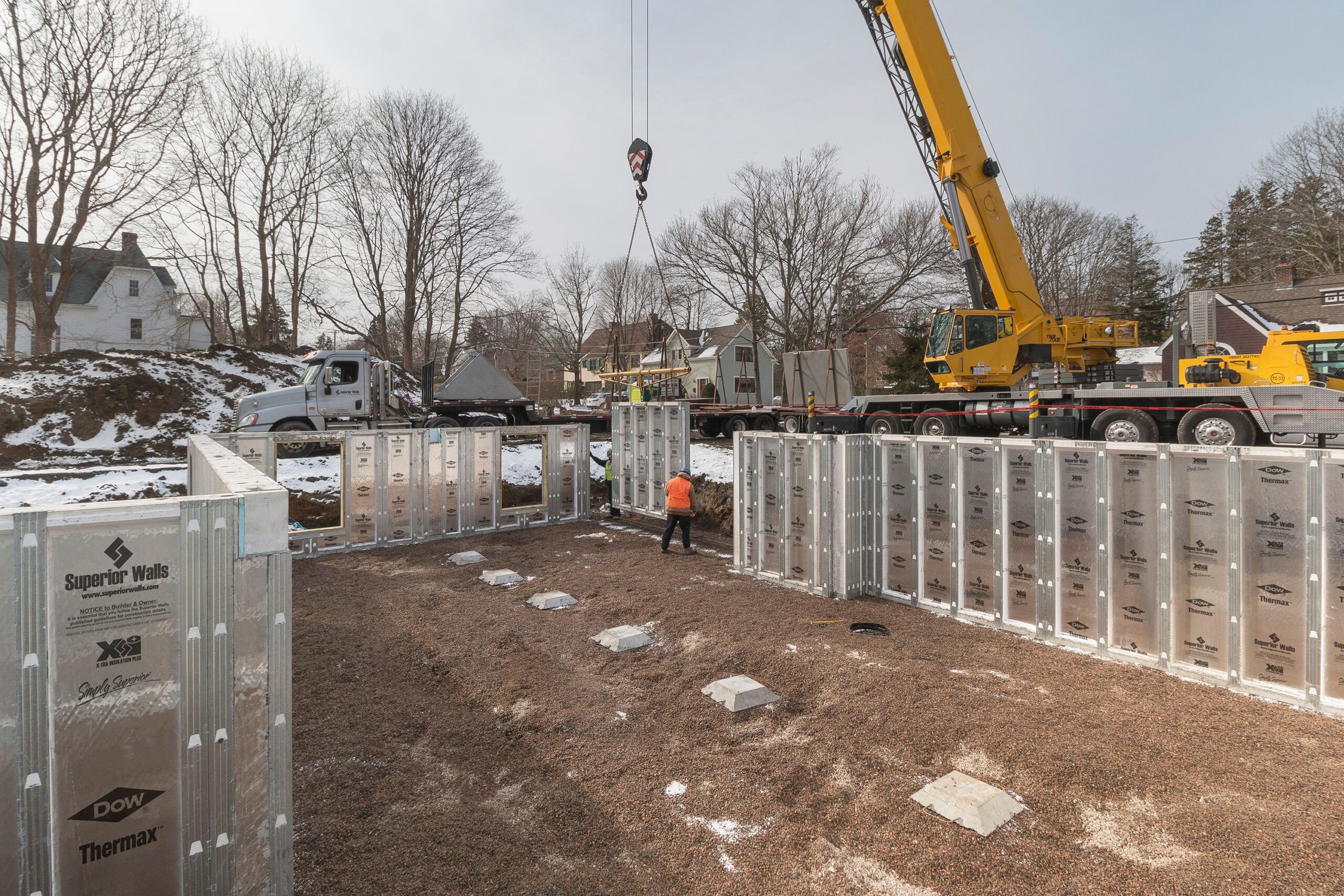 The Superior Walls crane puts the final panel in place for the Idea Home foundation. From start to finish, it took less than a day to have the Xi Plus foundation installed. The Xi Plus concrete foundation will help ward off heat loss and make the basement of the Idea Home a more comfortable area for extended living and storage space.
Seal of Approval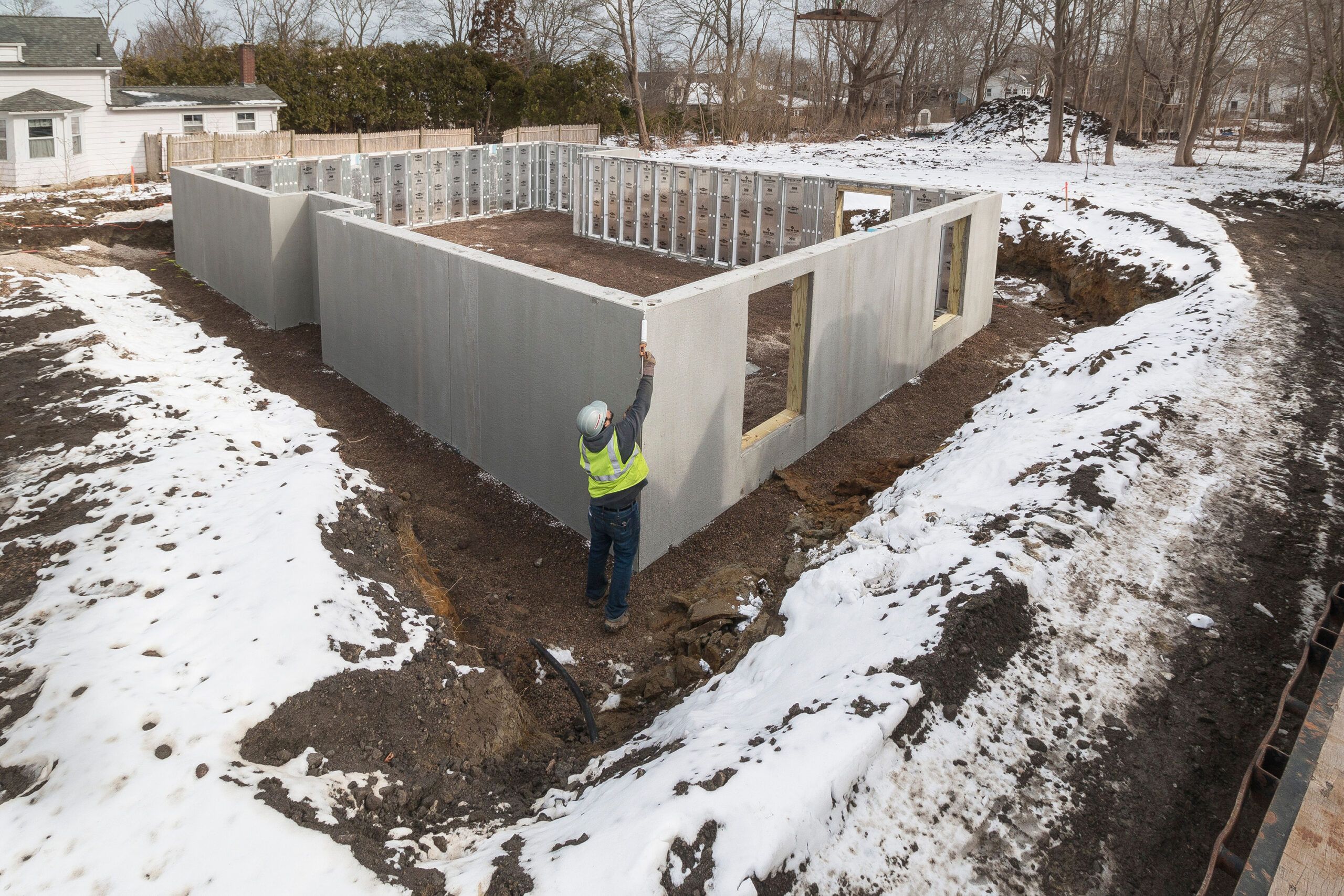 With the precast concrete foundation completed, a Superior Walls crew member applies sealant at joints to assure the energy-efficiency of the foundation. The Xi Plus wall panels provide a dry and exceptionally energy-efficient foundation for this home.