Shine a Light on Outdoor Rooms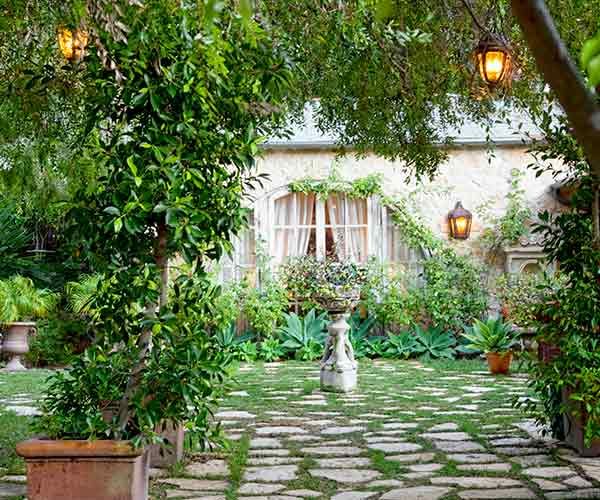 Hours spent toiling over an updated patio surface or newly built Westport chairs are wasted if your guests can't see your hard work. Illuminate these features with our outdoor lighting ideas. Read on for brilliant ideas and lighting solutions to keep your outdoor rooms bright.
Install Light Paths for Safer Walking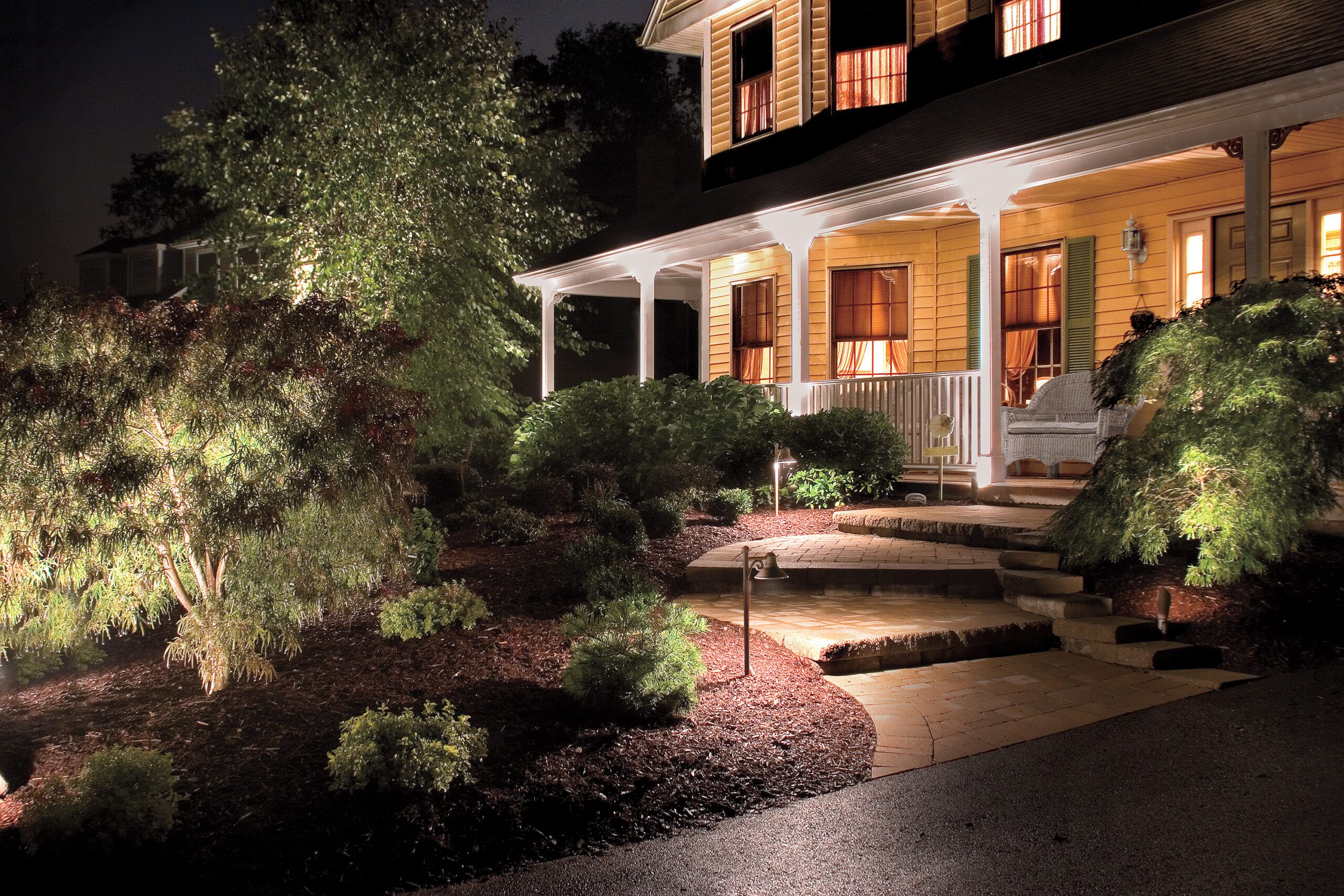 Save yourself and guests from taking a tumble by lining paths leading to your front door and outdoor areas with light fixtures. School yourself on everything pathway lighting and handle the install with our guide on how to put in landscape lighting.
Lou Manfredini, Ace's home expert, prefers LED lighting. He recommends Duracell Solar LED Pathway Lights; about $29 for a set of four. Ace
DIY Tabletop Mason Jar Lights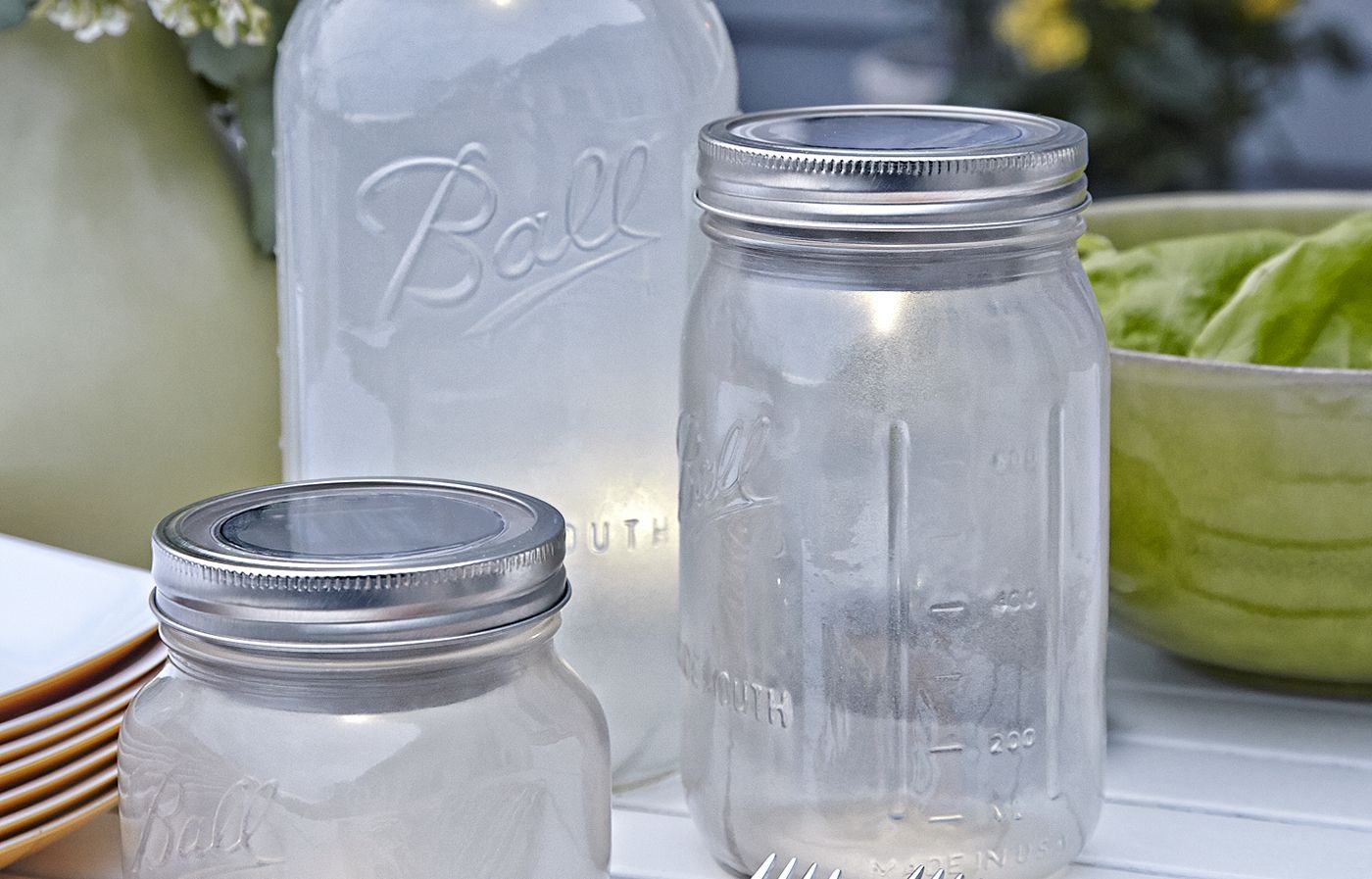 Nary a summer celebration is complete without a mason jar used one way or another. Set aside some of the vessels to light up the night with this simple mason jar patio lights tutorial.
Or swap in some LED votives to cast dancing shadows from within these rustic metal candle lanterns.
Take other steps to throw a memorable backyard party.
Hang a Fixture From a Tree Branch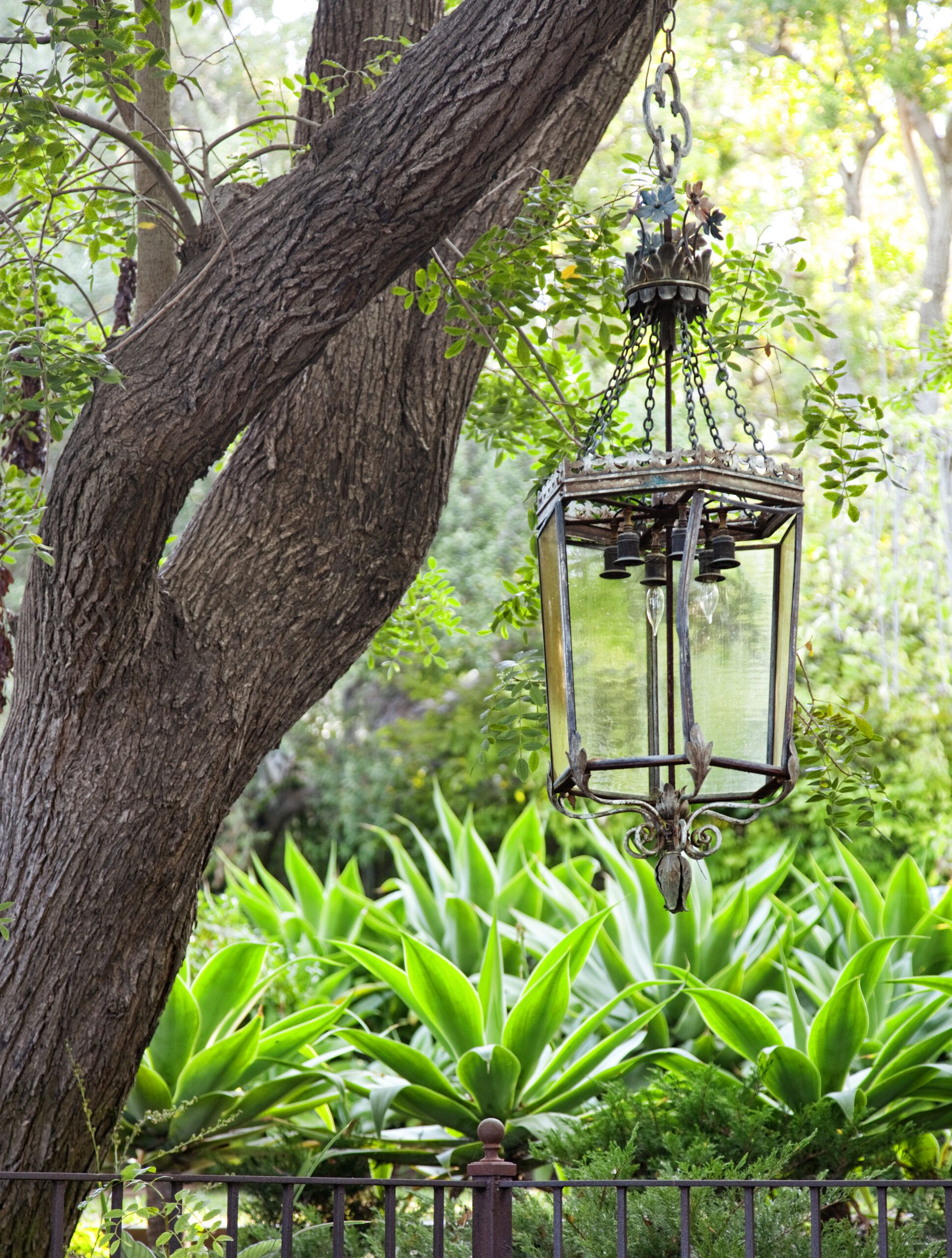 Cast some mood lighting on an outdoor dining set from above by installing a charming pendant from a tree branch. See 17 other ideas for decorating your garden.
Keep the canning-vessel trend going by adorning a tree branch with this LED votive outdoor mason-jar pendant.
Alternatively, take a chance to get colorful by hanging up Celebrations LED Battery Operated Fabric Lantern Set; about $15. Ace
Highlight a Pergola With String Lights
Create an air of romance under your pergola by wrapping it with string lights—or save yourself some effort and tack up strings along beams in a zigzag pattern. If you go for the latter, use a wire attachment with your staple gun to avoid puncturing the wire. LED lights, unlike incandescent lights, won't harm greenery. Plus, you can keep them out year-round for a dreamy wintertime pergola look. Try Celebrations Edison Bulb Novelty Light Indoor/Outdoor 10 Light Set, about $17; Ace.
Go for another elegant look by suspending a large pendant from a handsome iron pergola.