Project details
Skill
1

out of

5
Easy
Don't forget to turn off the breaker, lest something shocking occurs
Cost
Pieces range from $100 to $250 for a simple ceiling-mount fixture
Of all the salvage projects I've done, installing this lightweight fixture was by far the easiest. To do it yourself, all you need is 30 minutes, some basic tools (ladder, screwdriver, wire nuts, circuit tester), and the pain-relieving tablet of your choice—I don't care how many bicep curls you do at the gym, it hurts to hold your arms above your head for that long. Here's the step-by-step.
Step 1
Cut the power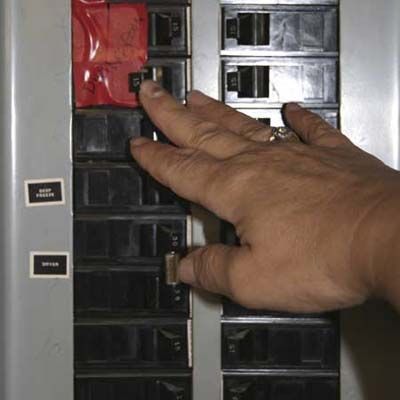 Cut power to the existing fixture at the breaker. Check to see if there is still electricity flowing by using a circuit tester and flipping the wall switch on and off.
Step 2
Unscrew the nuts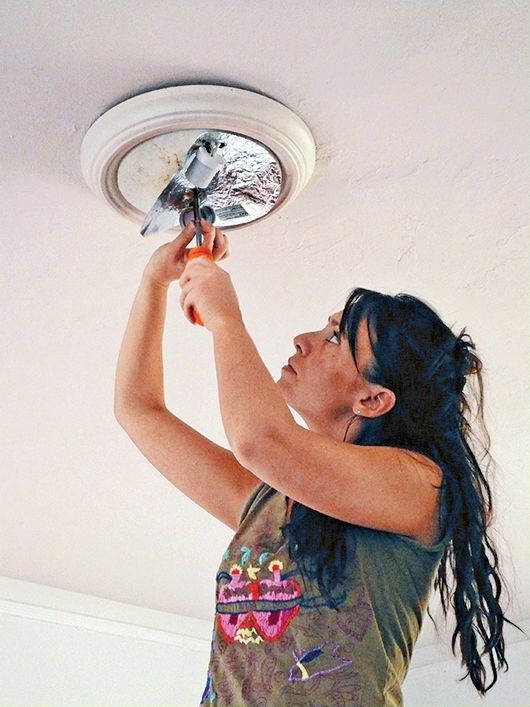 Release the fixture by unscrewing the nuts on its housing, and disconnect the hot black and neutral white wires coming out of the metal box in the ceiling from those on the fixture. You may also need to disconnect a third ground wire (usually green or bare copper).
Step 3
Install a crossbar mounting bracket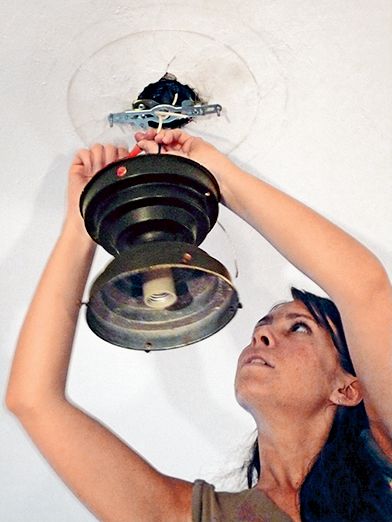 Install a crossbar mounting bracket (kits are available at lighting supply stores), using the hardware provided.
Step 4
Connect the wires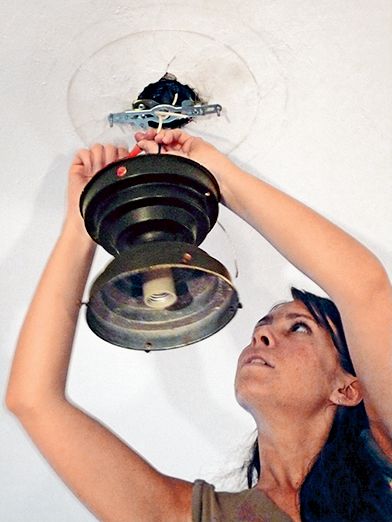 Connect the white wire in the ceiling to the white wire on the fixture by twisting the ends and then screwing on a wire nut. Repeat the process with the black wires and with the ground wires if you have them.
Step 5
Position the fixture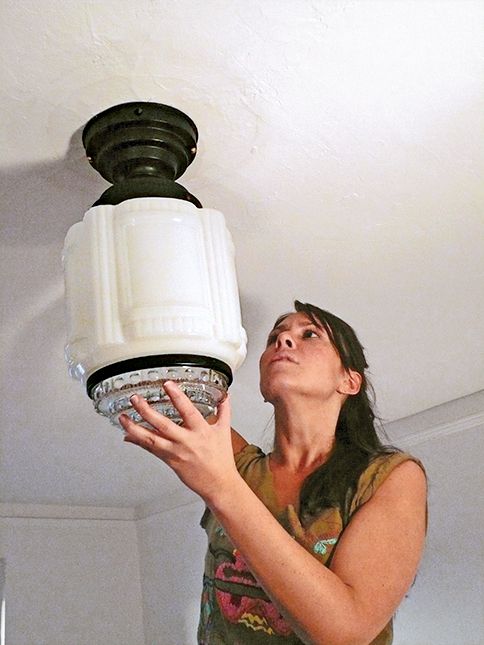 Position the new fixture over the screws on the mounting bracket, and secure using the nuts provided.
Step 6
Secure the glass shade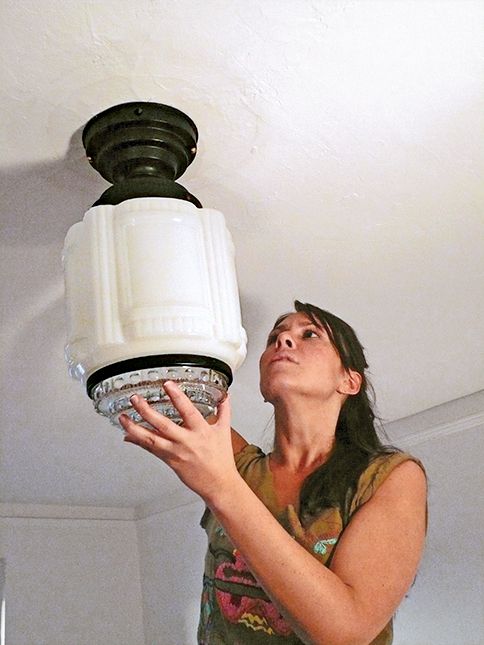 Screw in a lightbulb, and secure the glass shade
Step 7
Turn the power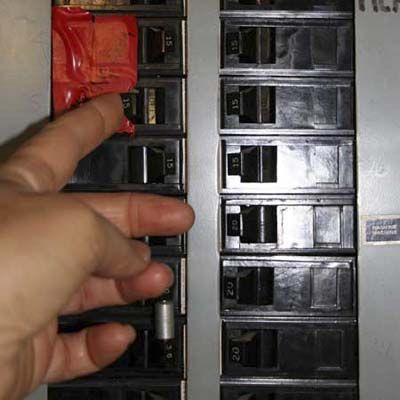 Turn the power back on at the breaker, and flip the switch on your new light.