Laundry + Potting Room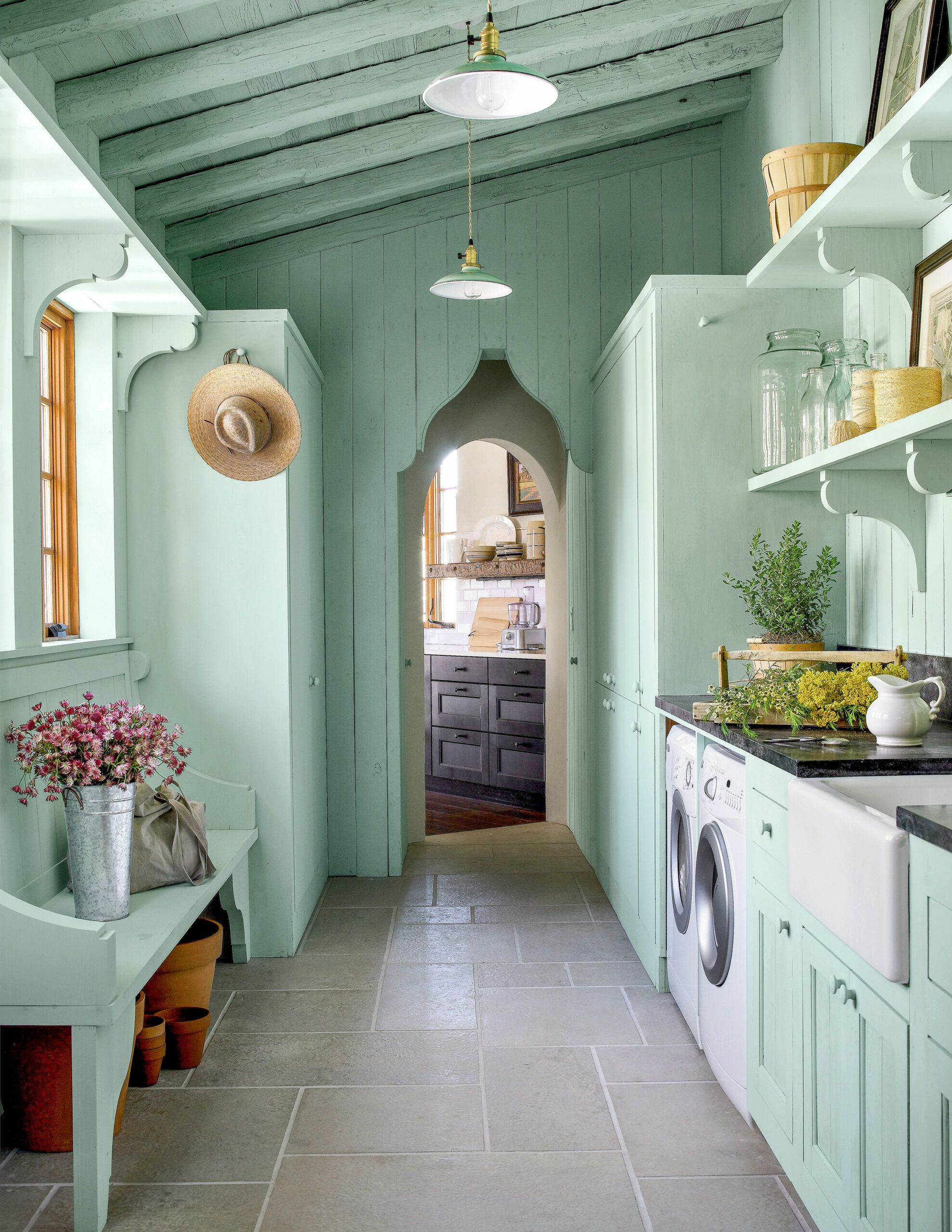 "When I was designing this area, I thought: Why does a laundry room have to look like a laundry room? In Europe you see all these wonderful spaces off gardens that work as mudroom, potting shed, and other things," says Texas architect Michael G. Imber of this Hill Country multitasker. Here, his ideas for going big with a hardworking small space:
BEAUTY FIRST "This is a secondary entrance to the home, and in no way do you feel like you're walking into a laundry room," Imber says. He chose a dreamy paint color for the walls, ceiling, and woodwork, and surfaces that would hold up well to years of use, including soapstone counters and Texas limestone floors.
SCULPTURAL SWAGGER A trapezoidal barn entry for cows that Imber saw in central Texas inspired the unique shape of the doorway to the kitchen. "It's a lovely form and creates some layering," he says. Rustic planked walls and exposed framing and supports also give the space its distinctive identity.
RELATED: How to Create a Country-Style Potting Room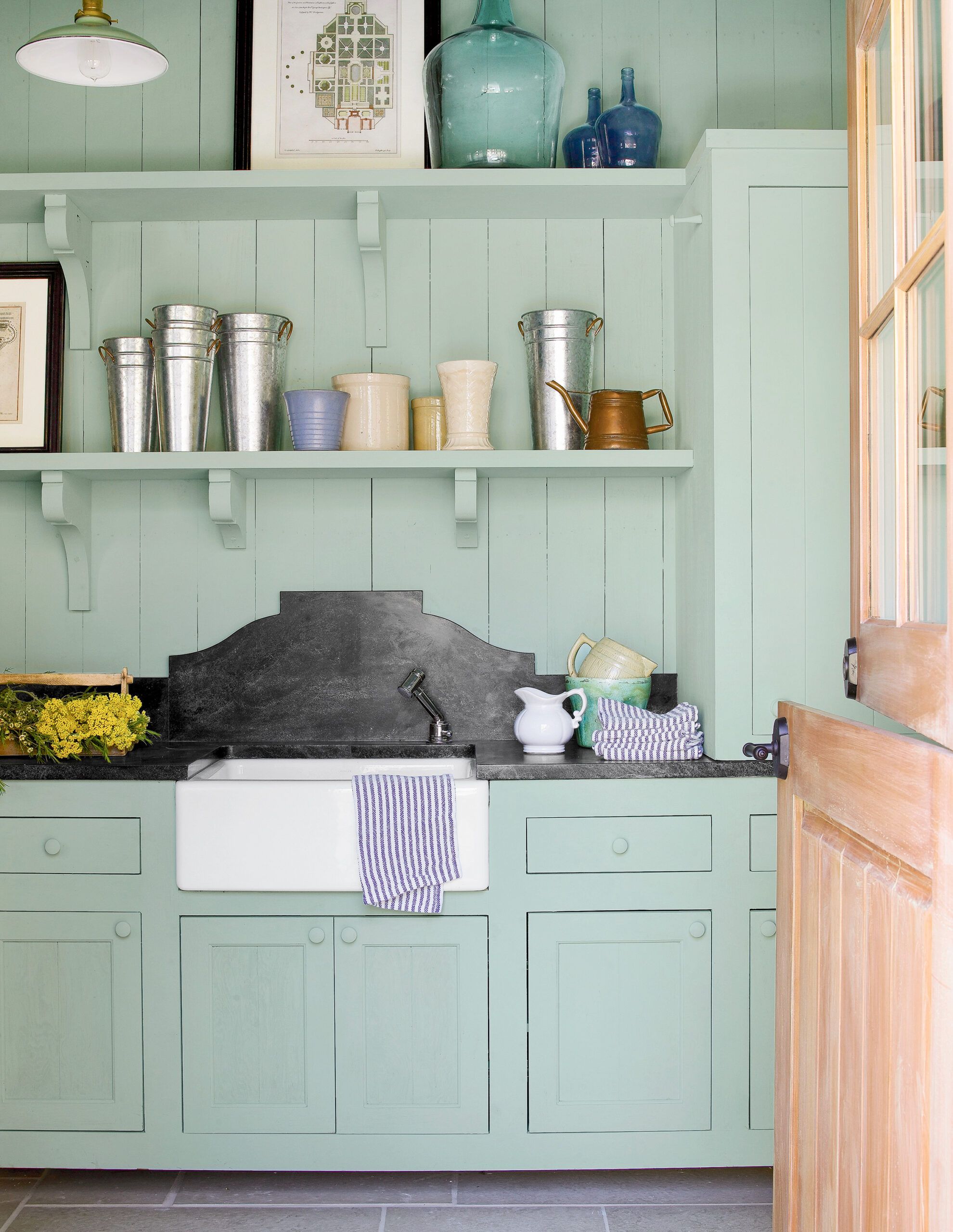 HIDE THE UGLIES "A room for potting plants or cutting flowers shouldn't be too refined—you should feel like you can come in with muddy boots and the dogs." —Michael G. Imber, architect
"There's a broom closet where a vacuum and such are stored, and a closet for coats and boots," Imber says. He left the upper shelves open for casual displays of utilitarian objects, like glass jars and galvanized containers—a move that makes the narrow room feel wider.
Paint: Sherwin-Williams's Waterscape
Pendant lights: Ivanhoe
RELATED: How to Build a Potting Bench