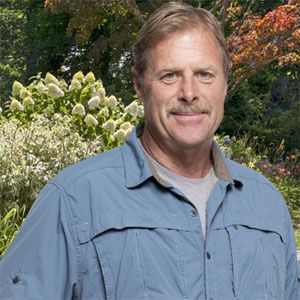 Published July 29, 2015
This Old House launched the genre, and is still the highest-rated home improvement show on air. What's the key to your success?
The key is that the guys you see on the show are real. On any given day they are doing what you see them doing on TV, only without the cameras rolling. Since they are doing the work, they are up to date on techniques and products.
After more than three decades on air, how do you keep it fresh?
Every homeowner has different needs, and every project has different challenges. That's what keeps the job from becoming repetitive. Plus, we have a lot of fun on the set. It's like going to work with four brothers—and you know how brothers are!
RELATED: 6 Questions for Tom Silva
What trends are you seeing in home landscaping these days?
I'm seeing less demand for the "perfect lawn" and a growing interest in organic vegetable gardening and native landscaping plants that use less water. I'm excited about the farm-to-table movement and the return to eating more locally grown, in-season foods. The key for gardeners who want fresh produce from early spring through late fall is to plant in succession—stagger plants based on their maturing dates. And always set up the garden in an area that gets full sun.
The Lexington Project aired this season. Tell us what landscaping challenges you faced there.
The Lexington property has a protected stream and wetland area in the backyard, so we had to jump through a lot of hoops for the local Conservation Commission, including using proper gutters, a drywell system, and turning a section of lawn back to nature using local plants that will provide wildlife habitat.
The other major challenge, as always, was budget. The homeowners wanted to do everything on their wish list—lots of plantings, a big patio, a fire pit—but they only had the budget to do "Phase 1." So we've helped them get the most for their investment by focusing on a beautiful new front walk, a very cool granite house marker, a few flowering trees, and plenty of fresh sod in the front yard for their young daughters to play on.
The "phasing" of landscape projects is something that happens often in my industry; we've given them a solid base they can build on over the coming years.
RELATED: 5 Questions for Kevin O'Connor
What are the most common landscaping mistakes homemakers make?
Taking on a project that is too big. Most homeowners really can only do projects on weekends and after three or four many can lose interest. Not to mention the rest of the family wants to go to the beach instead. Also, the average homeowner do not have all the tools needed to make a project go quicker.
One last question: What's your favorite tree, shrub and flower?
Kousa dogwood is a four-season tree with beautiful white flowers in June, sweet strawberry-colored fruits that birds find delicious in the fall, and exfoliating bark in the winter.
Summersweet (clethra alnifolia) shrubs feature fluffy white flowers that bloom by mid-July, with a fragrance that is attractive to butterflies.
And vibrant, fragrant peonies have always been my go-to flowers.