Come On In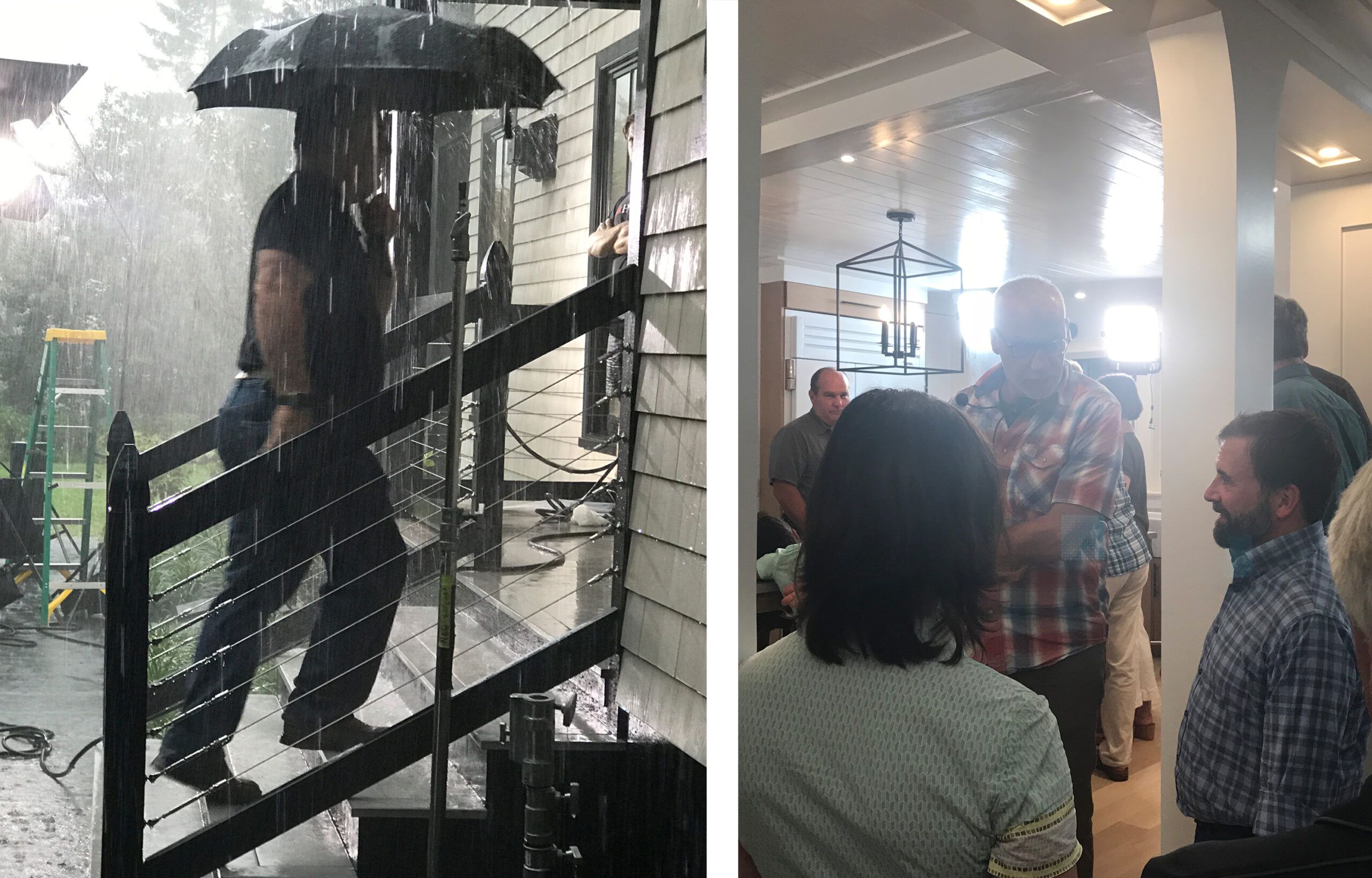 Minor leak? Nope, it was a downpour that This Old House plumbing and heating expert Richard Trethewey (and the rest of the cast) braved to be part of the last day of shooting at the Jamestown Net-Zero House. Though the weather outside was frightful, delights abounded indoors as lucky Insiders and guests got an amazing firsthand look at the making of This Old House. And did we mention there was also a party? Keep reading to see what went down.
P.S.: Want the chance to get in on exclusive events like this? Join This Old House Insider!
Surprise!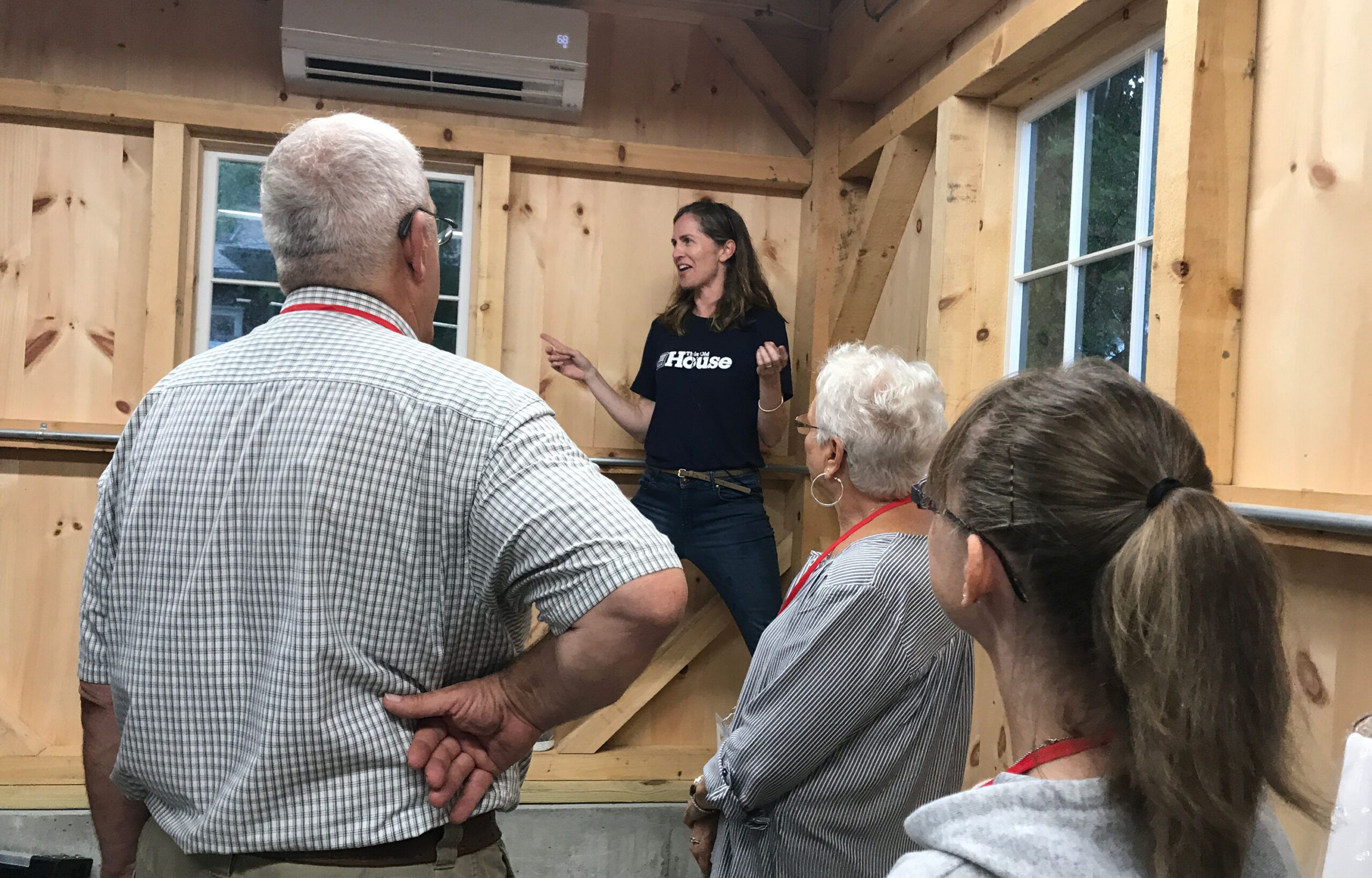 Insiders were asked to show up to the party early, though it wasn't until everyone was assembled that they learned why: They were going to be included in the last scene shot at the Jamestown Net-Zero House! TOH coordinating producer Sara Ferguson filled everyone in on what they needed to know before the cameras started rolling.
Lights, Camera…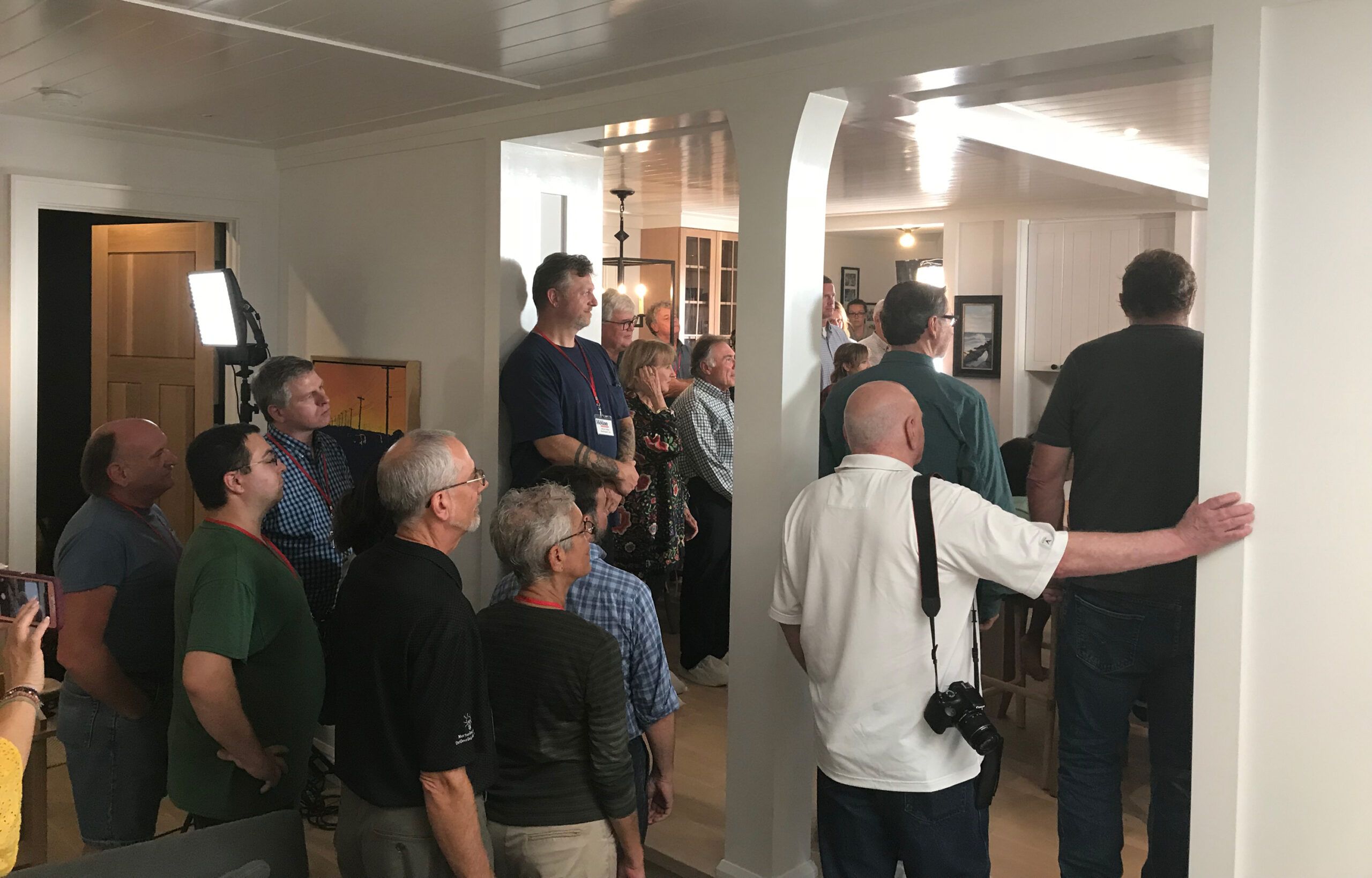 Once everyone knew the game plan, it was time to head inside to watch the Jamestown project's finale being shot. For the very last one, the cameras were turned around to capture the Insiders happily applauding the final take!
Live from Jamestown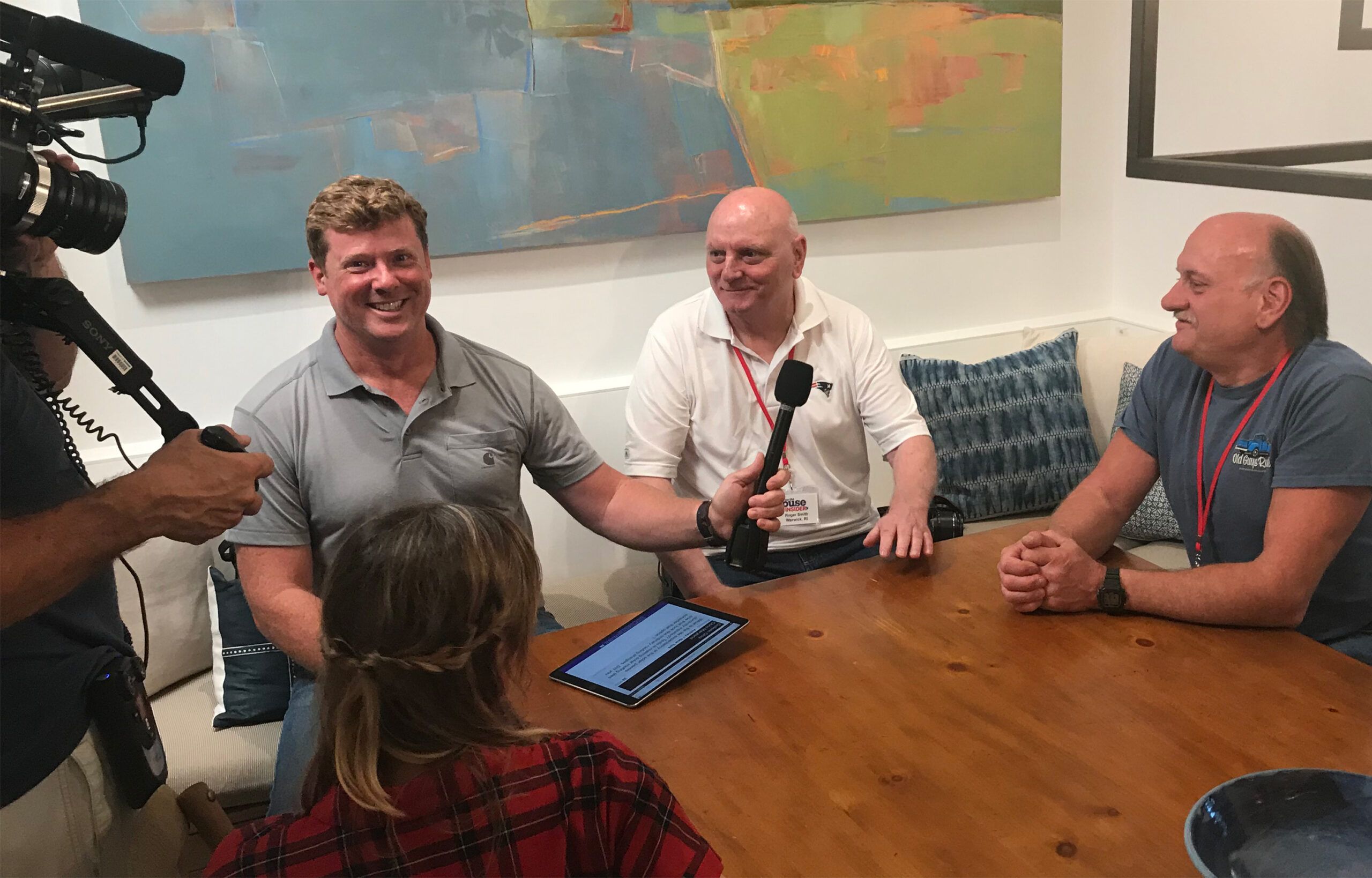 Once filming was over, work wasn't quite done—at least, not for This Old House host Kevin O'Connor. Kevin hosted a livestream from Jamestown, showing off the house and talking to some of the Insiders there, like brothers Roger (center) and Phil (right) Smith of Warwick, RI.
P.S.: Scroll all the way to the bottom of this gallery to watch the video from the live stream!
Starting the Party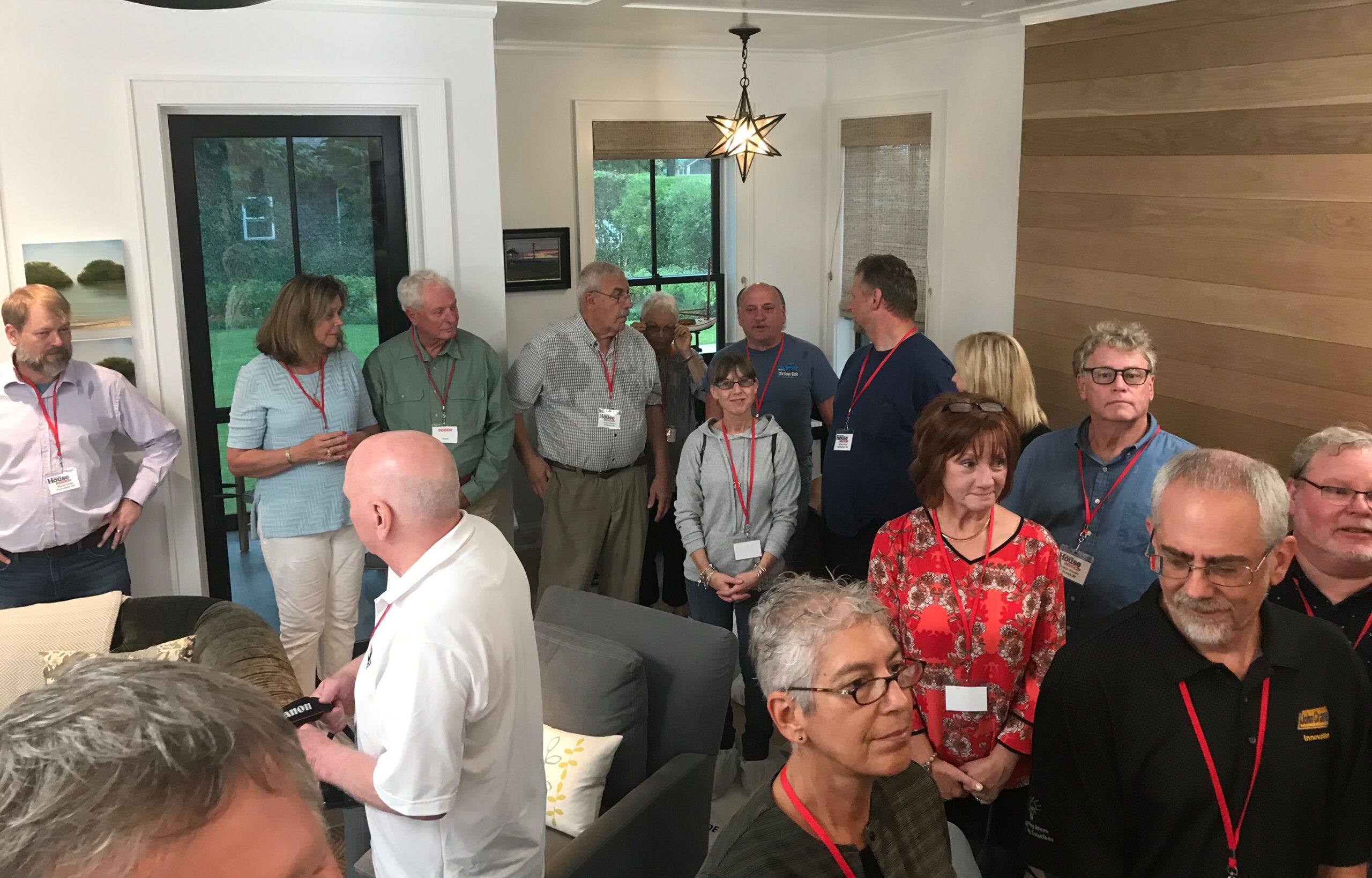 Insiders and guests got to explore the entire Jamestown Net-Zero House once filming was over, though the open living room was a popular hangout with both Insiders and the cast.
Still Rolling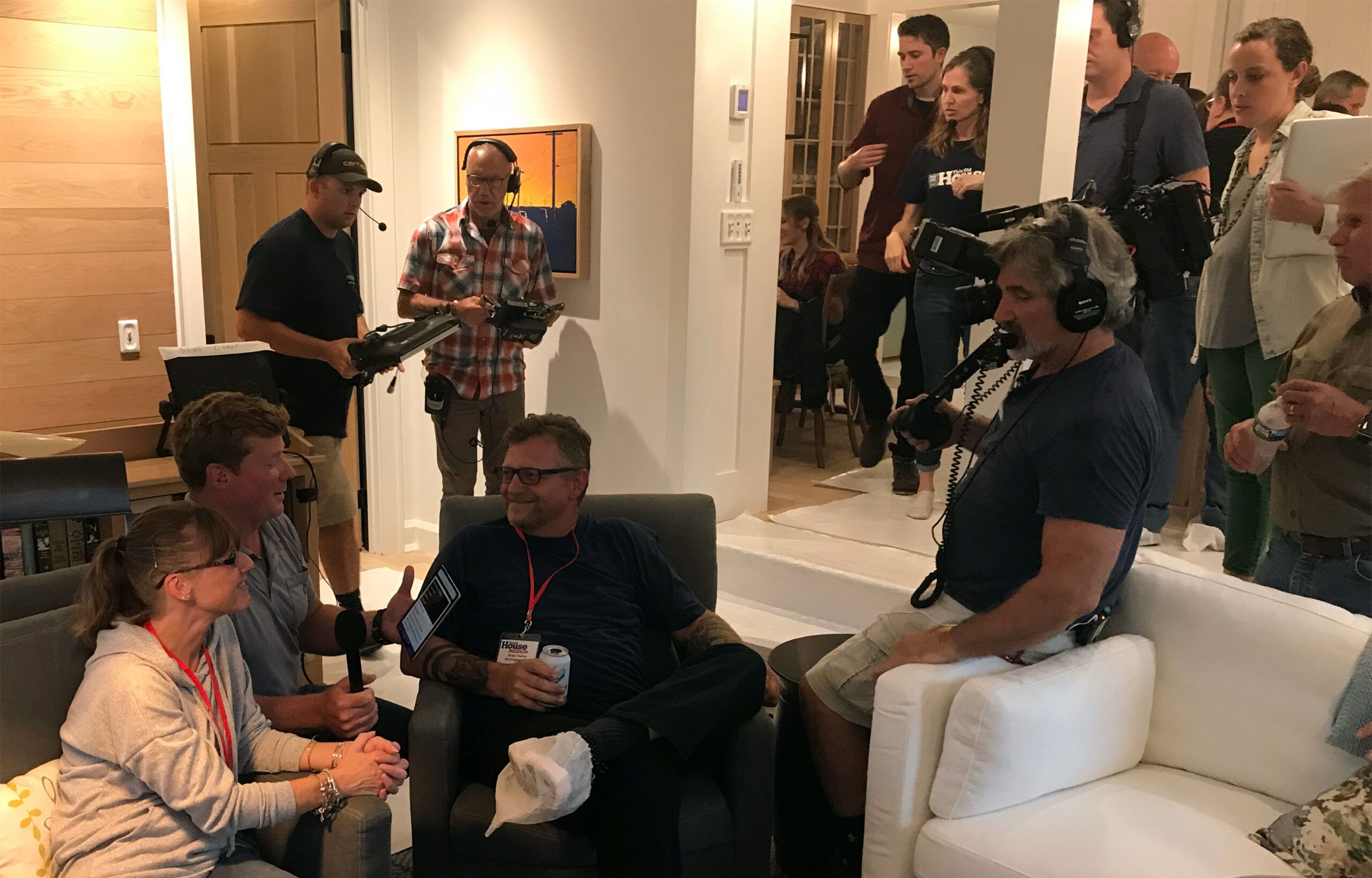 Wait, is Kevin still interviewing Insiders? Yup, that's Brian and Violet Fallon, who left their home in Ontario, Canada at 2 in the morning in order to make it to Jamestown. The two were thrilled to meet the cast, especially general contractor Tom Silva.
Party Favors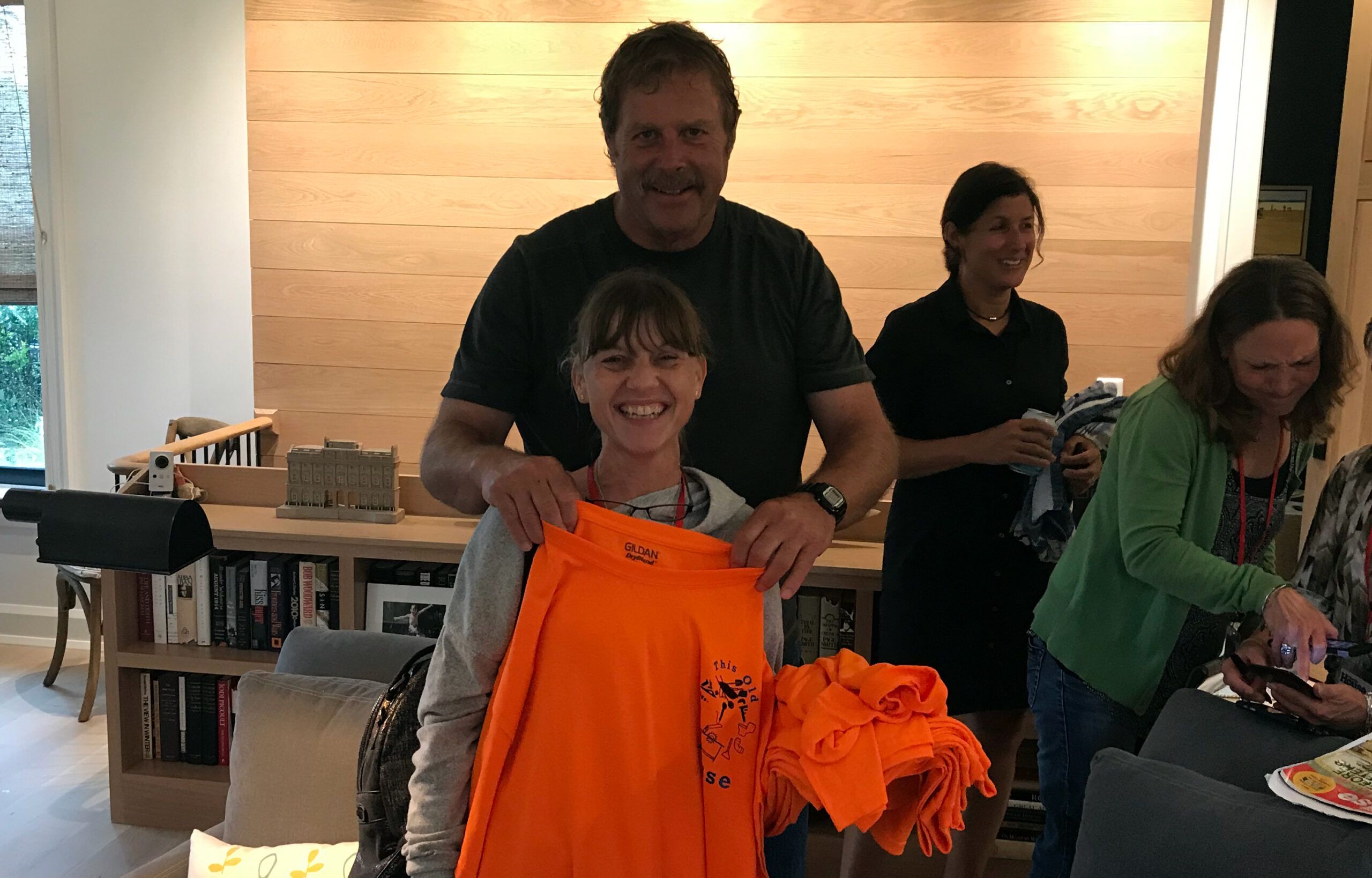 Not only did the Fallons drive for nearly 12 hours from Canada—they also brought presents! Violet made t-shirts for all the cast members, including TOH landscaping expert Roger Cook. Insiders who attended the party didn't leave empty-handed, either. Among other goodies, guests got to take home special Jamestown-themed TOH t-shirts.
Room to Move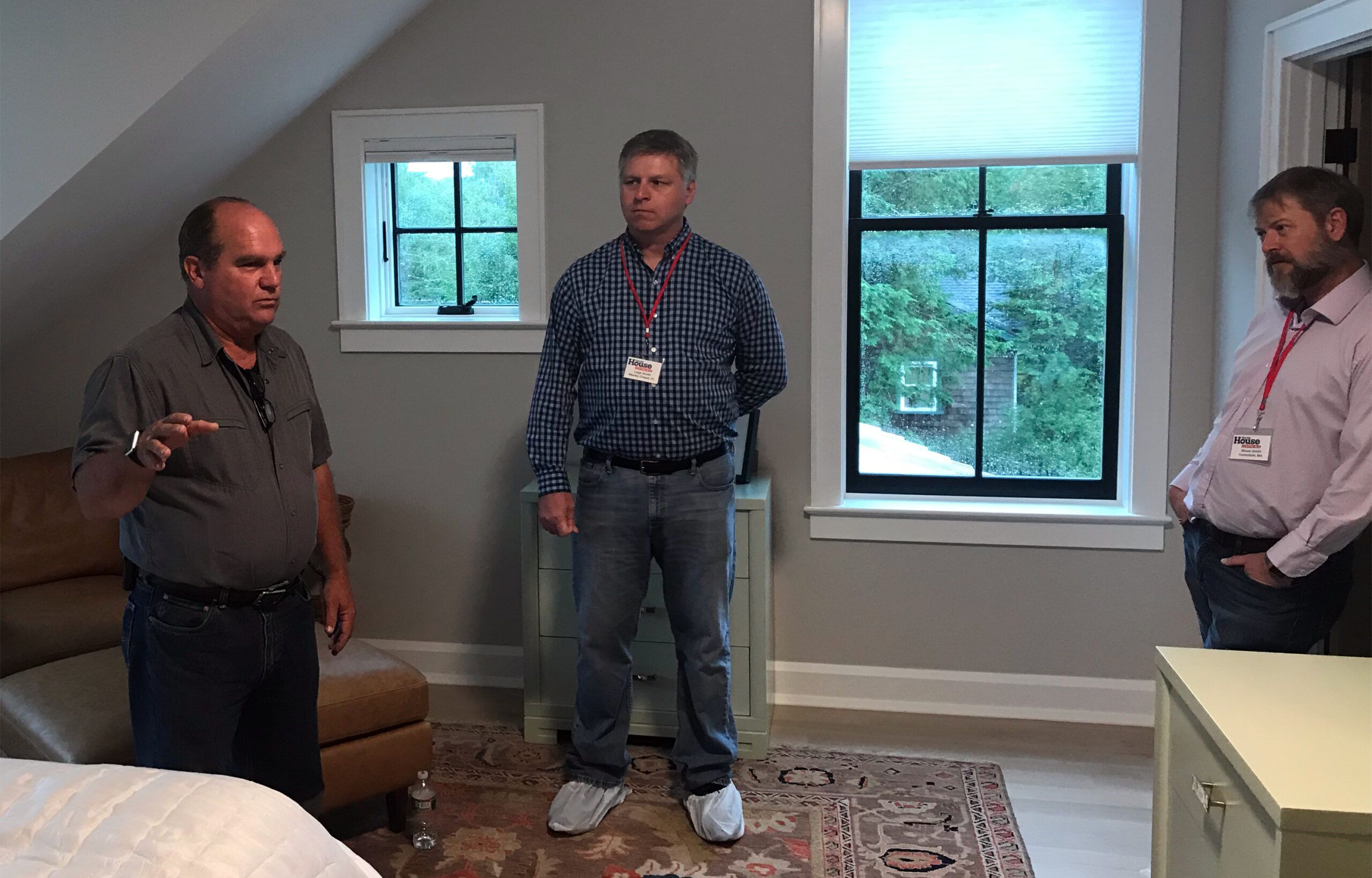 Though most of the action was downstairs, who would say no to a quick tour of the second floor with Richard? Insiders Leigh Smith (center) of Wesley Chapel, FL and Shane Smith (right) of Forestdale, MA, took up the offer. The two aren't related, by the way—nor were they the only Smiths in attendance! Seems it's a popular last name among Insiders.
Meet the Builder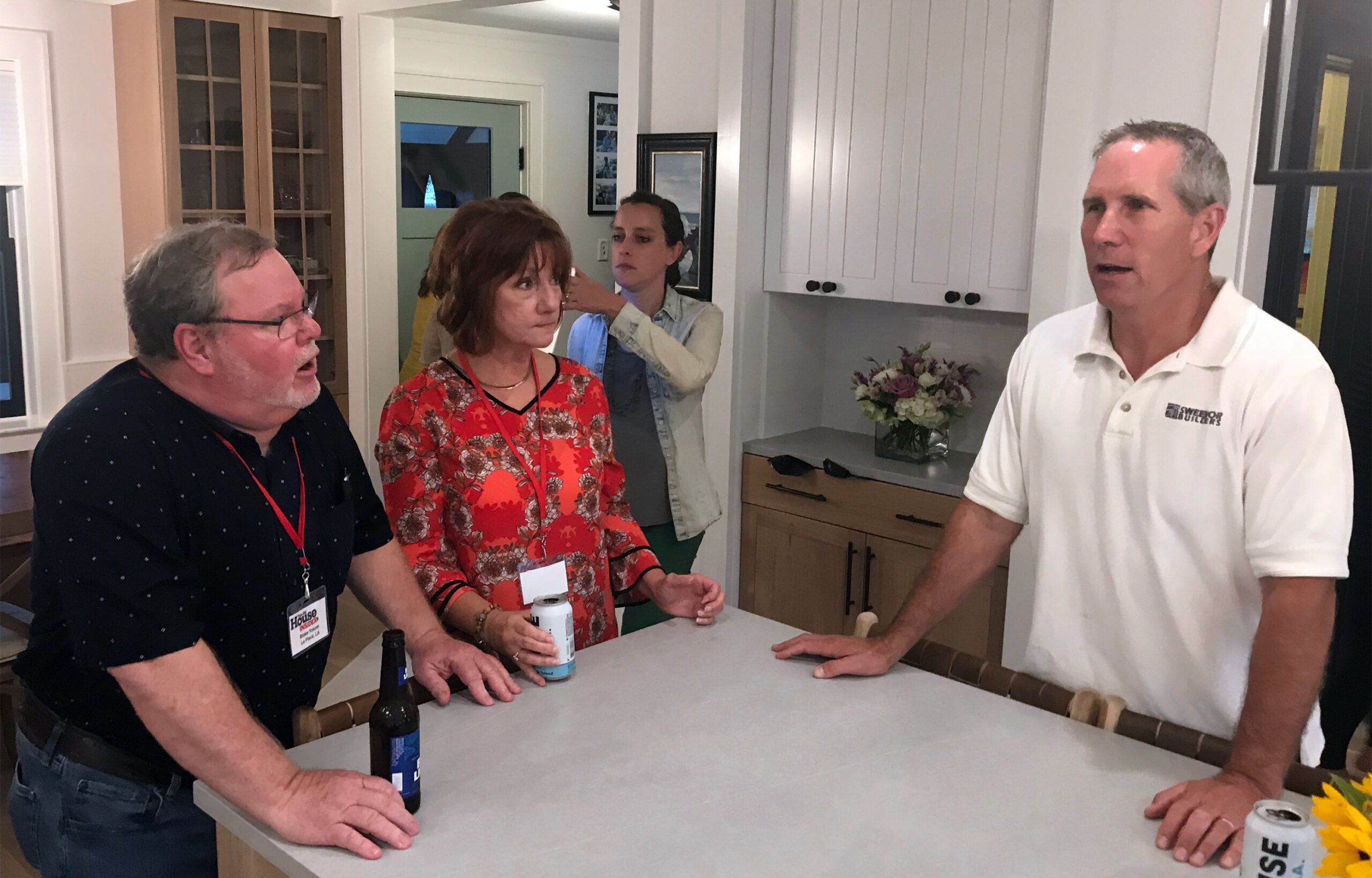 Blake and Emilie Yokum of La Place, LA spent time chatting with builder Jeff Sweenor in the newly-finished kitchen. It's an apt spot for the twosome, who were hoping to enjoy lobster rolls while visiting southern New England. And they brought Louisiana sausage—and Emilie's recipe for chicken andouille gumbo—as a gift for Richard!
Fun with Richard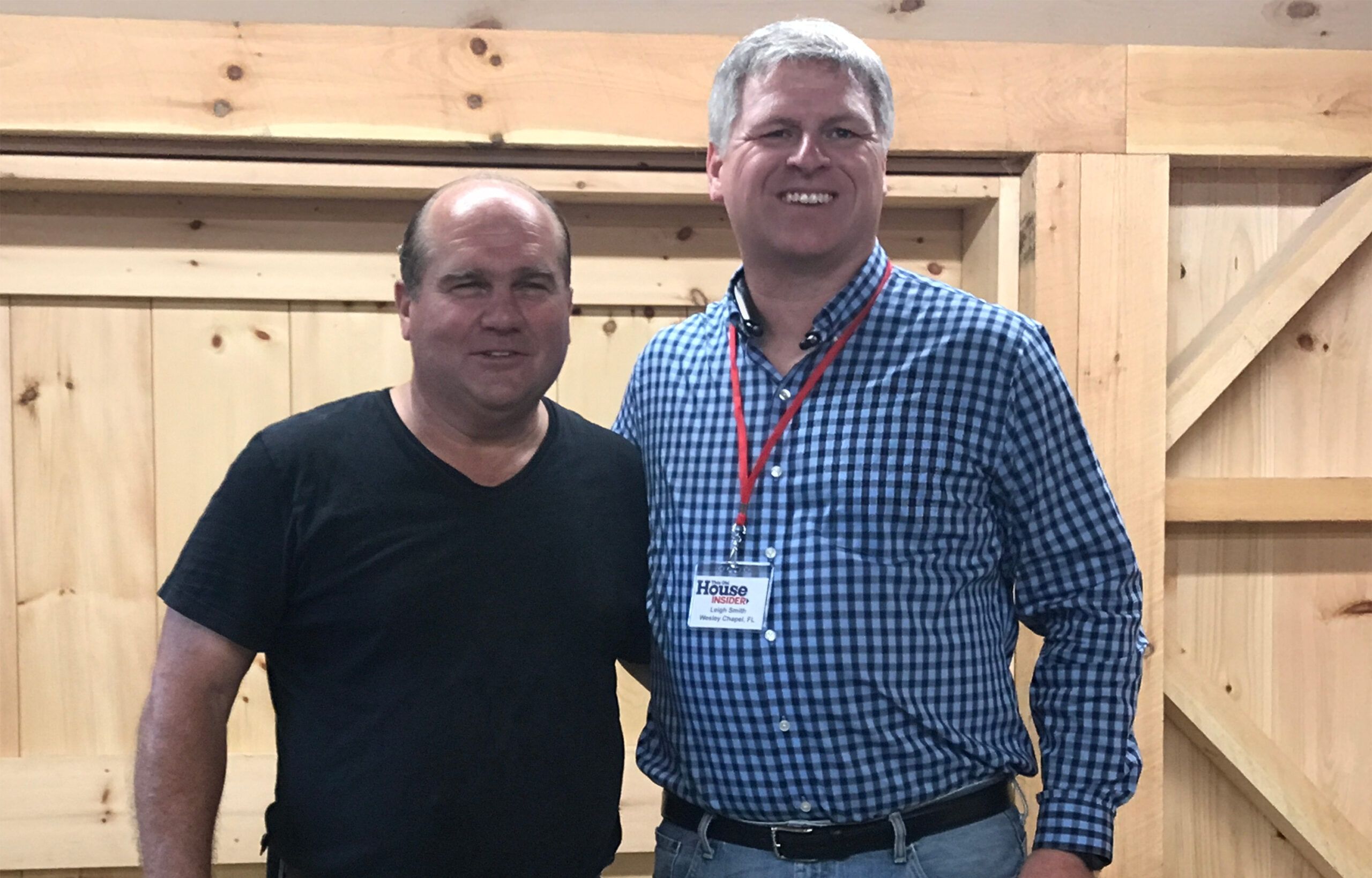 Insider Leigh Smith also traveled north for the event, coming up from Florida. He was ecstatic to meet all the cast members, and felt the entire experience was absolutely worth the trip!
Generation Next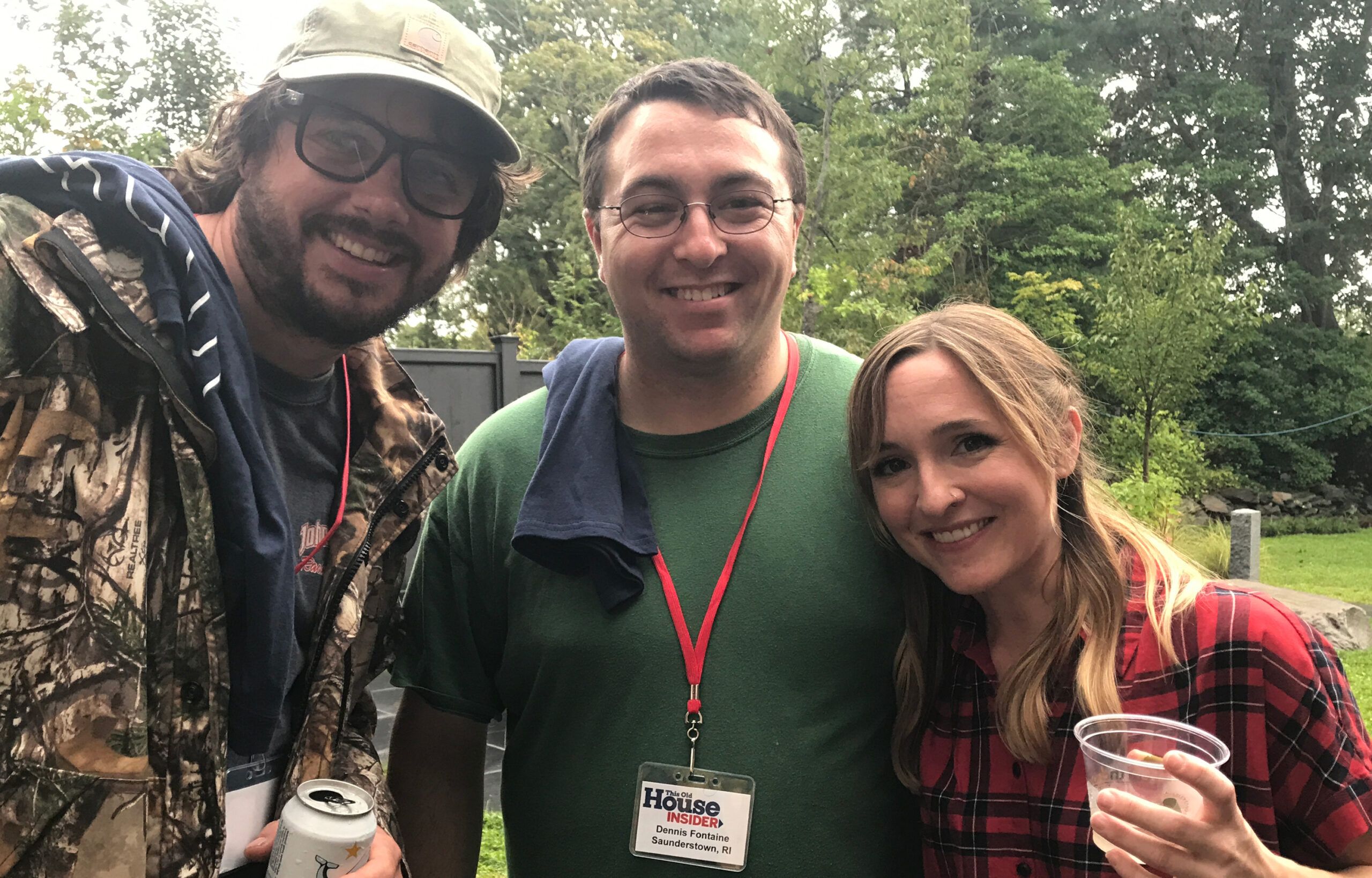 Insider Dennis Fontaine (center), who came from Saunderstown, RI with his friend Nick Johnson, enjoyed every moment at the house—including meeting Generation NEXT apprentice Mary McGuire Smith, who helped renovate the home.
Saluting the Military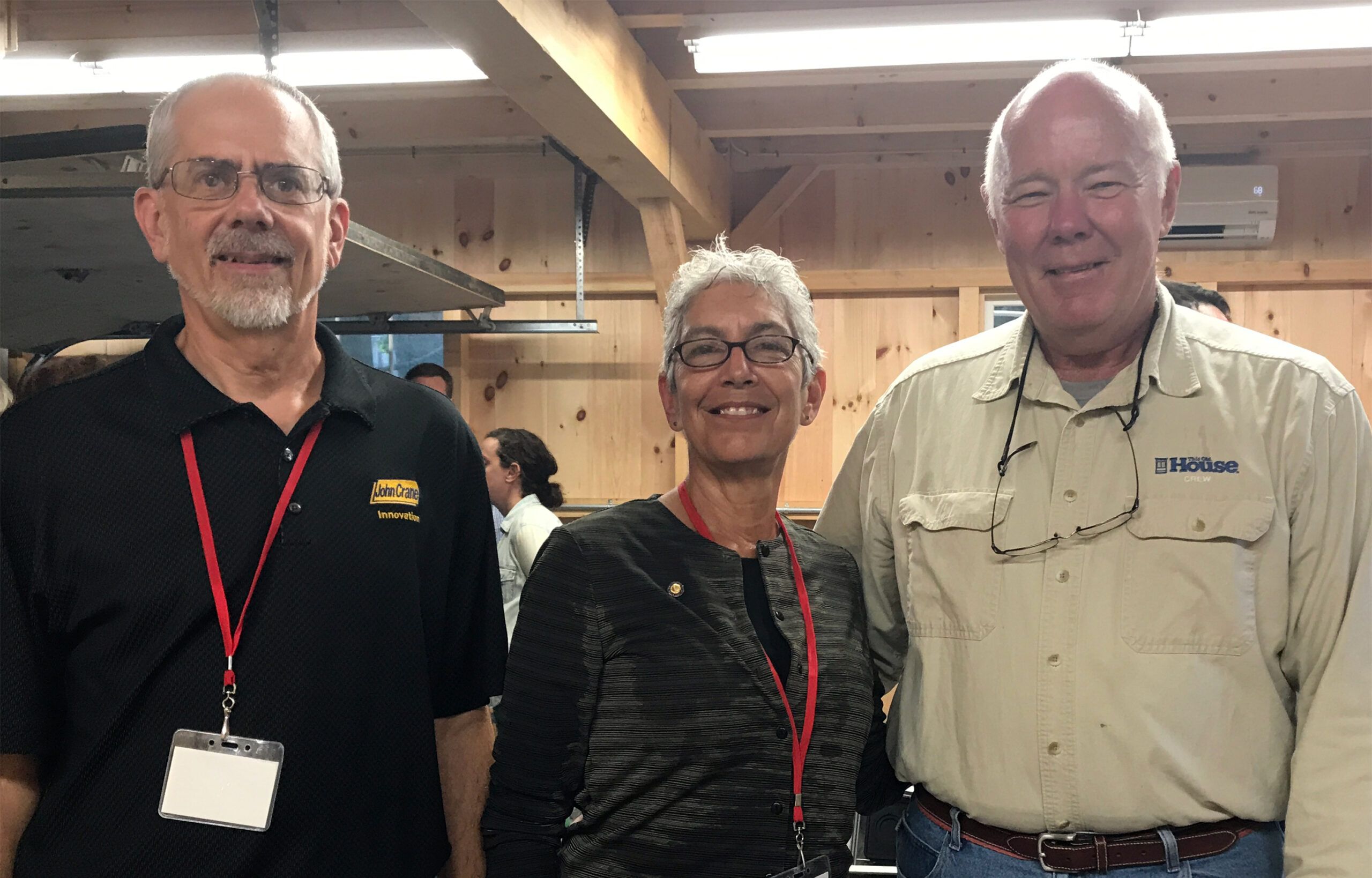 Chief Master Sergeant Lori Casucci (center) and her husband David (left) were among several guests from the Rhode Island Air Force Reserves. The first woman in the RI reserves to attain that rank, Lori spent a while talking to This Old House Ventures CEO Eric Thorkilsen (right) about helping veterans transition to careers in the trades.
Check It Out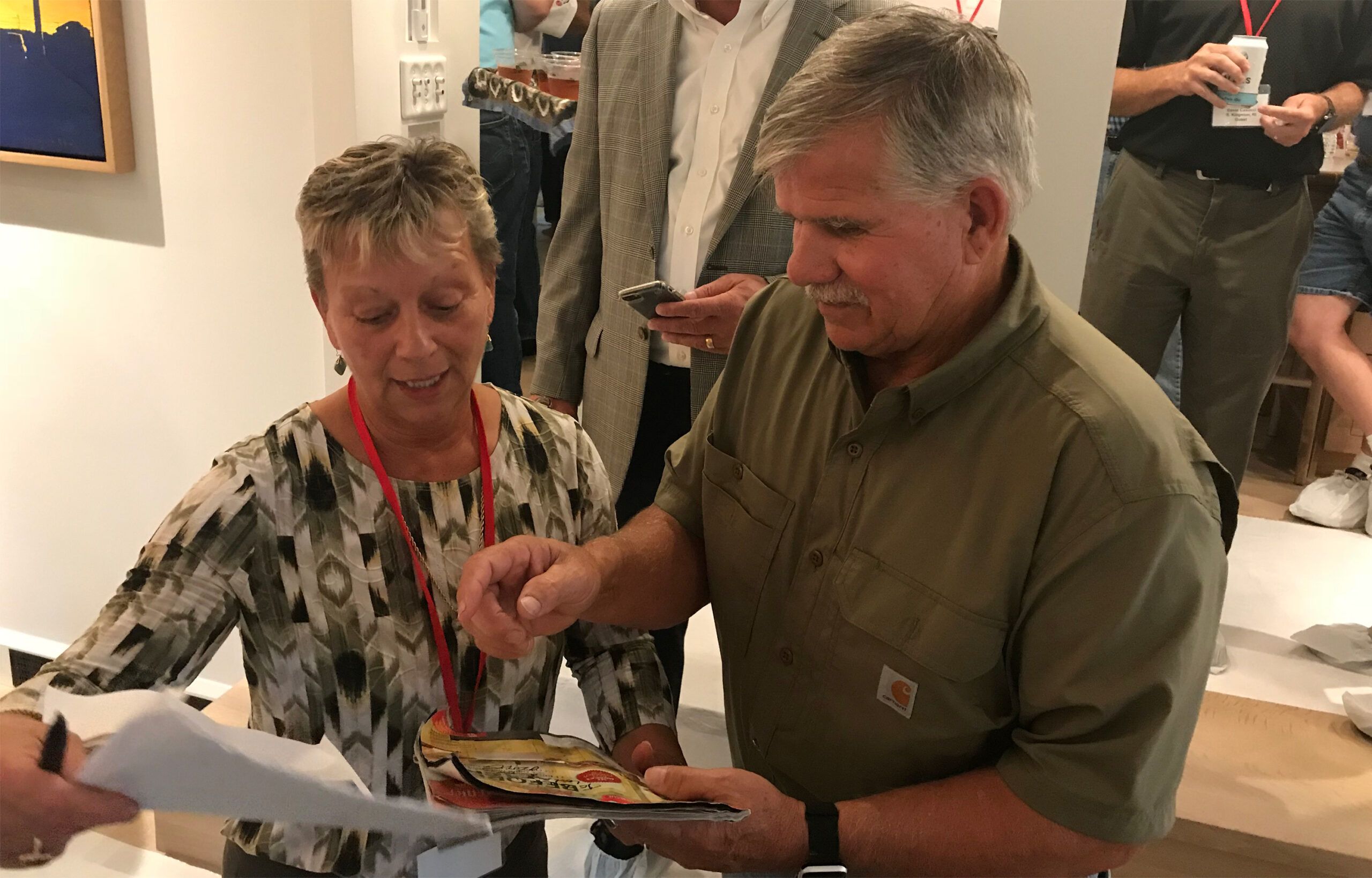 Another Air Force guest, Senior Master Sergeant Lori Ashness of Cranston, RI, brought along before-and-after photos of the work she did on her own home. She also got the cast to sign some of her back issues of This Old House magazine!
Norm's in the House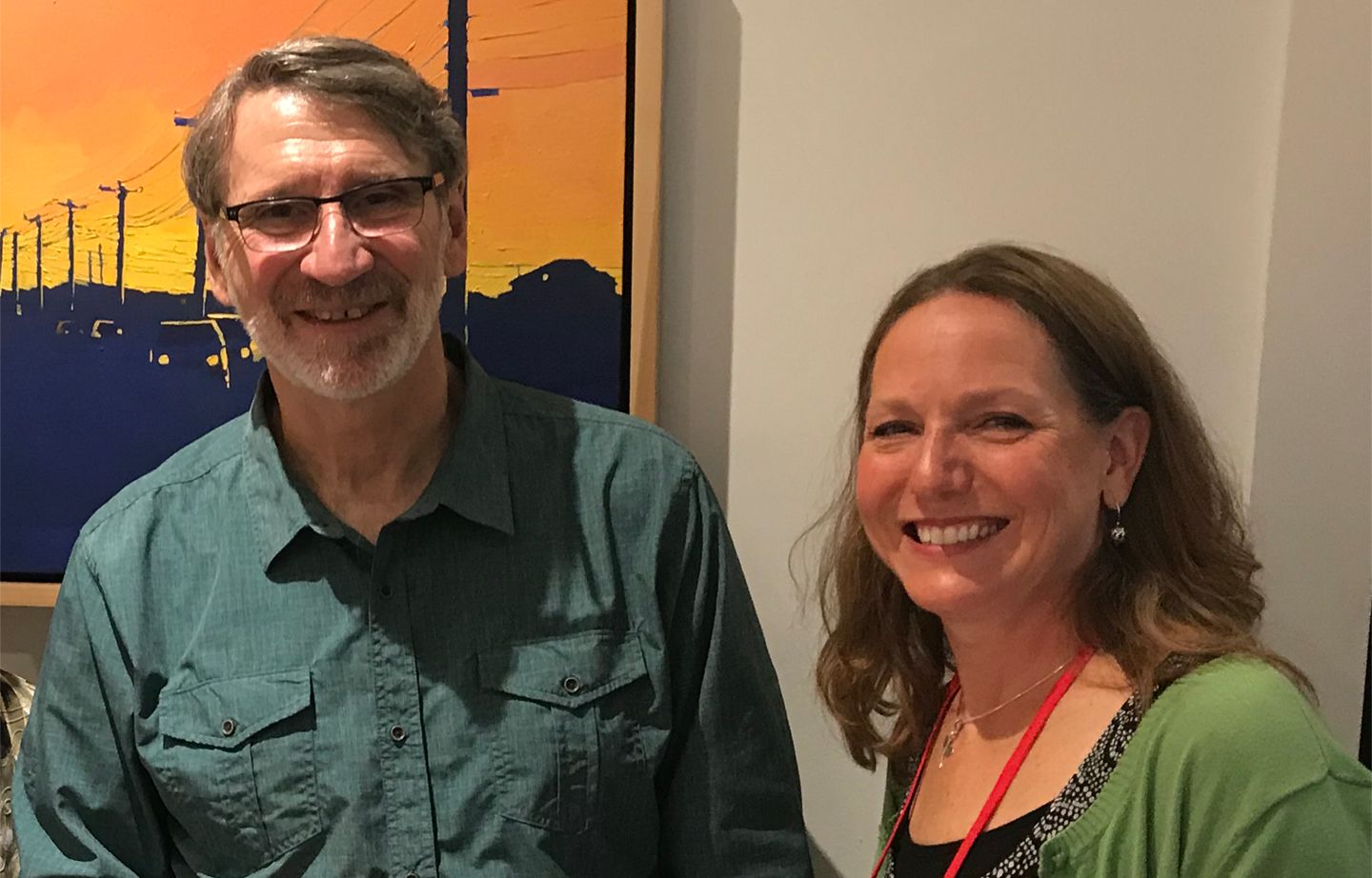 Keen eyes may have already spotted him in other photos, but yes, master carpenter Norm Abram made it to the party! Lieutenant Colonel Lynne Hannon, also from the Rhode Island Air Force Reserve, was among those who got to meet him.
Ask Jenn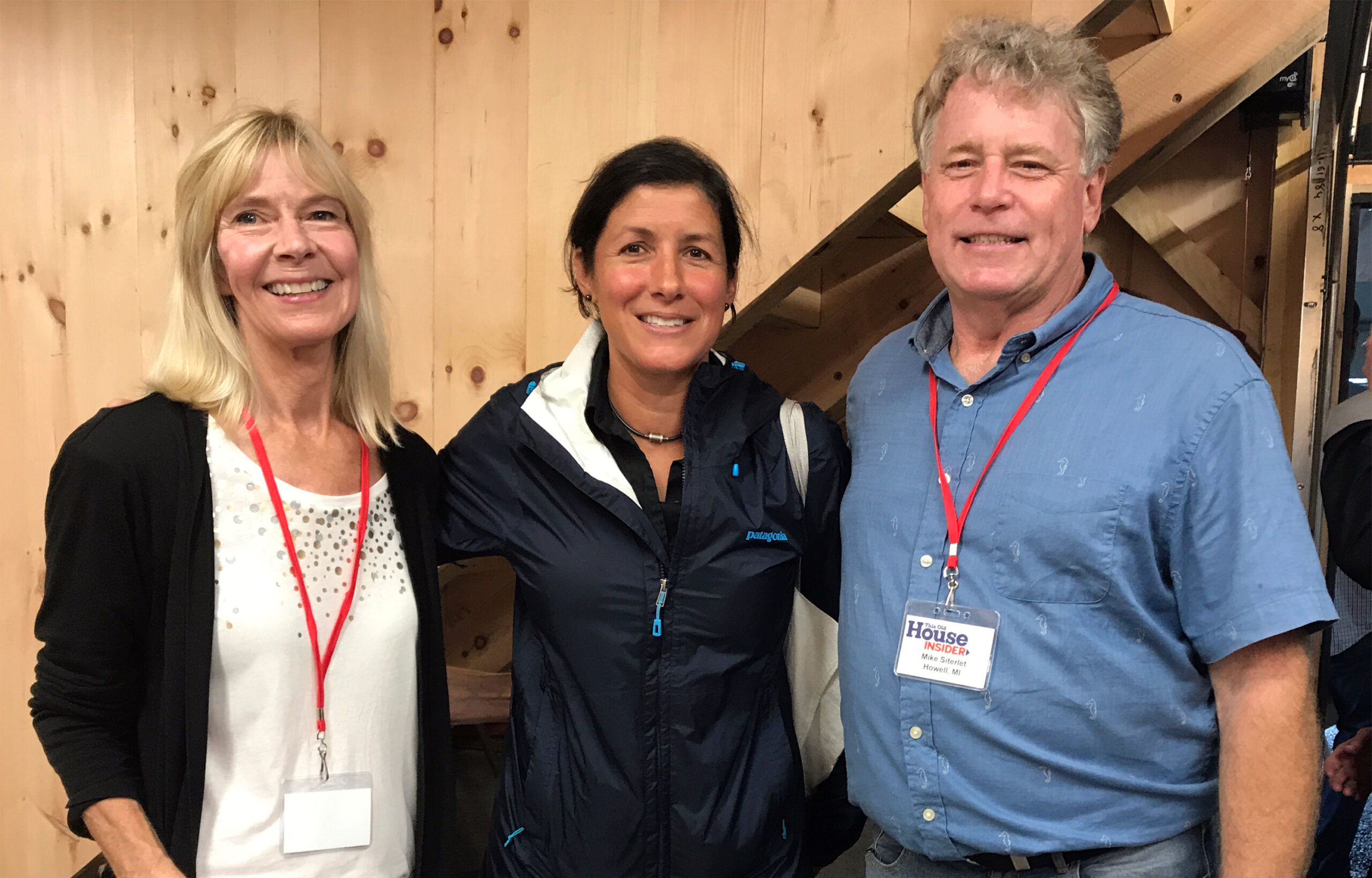 Ask TOH landscape designer Jenn Nawada was on hand to meet Insiders, including Mike and Eileen Siterlet of Howell, MI. The two came to Rhode Island early (more lobster roll enthusiasts!), and were excited to talk to all the cast members.
Tom Holds Court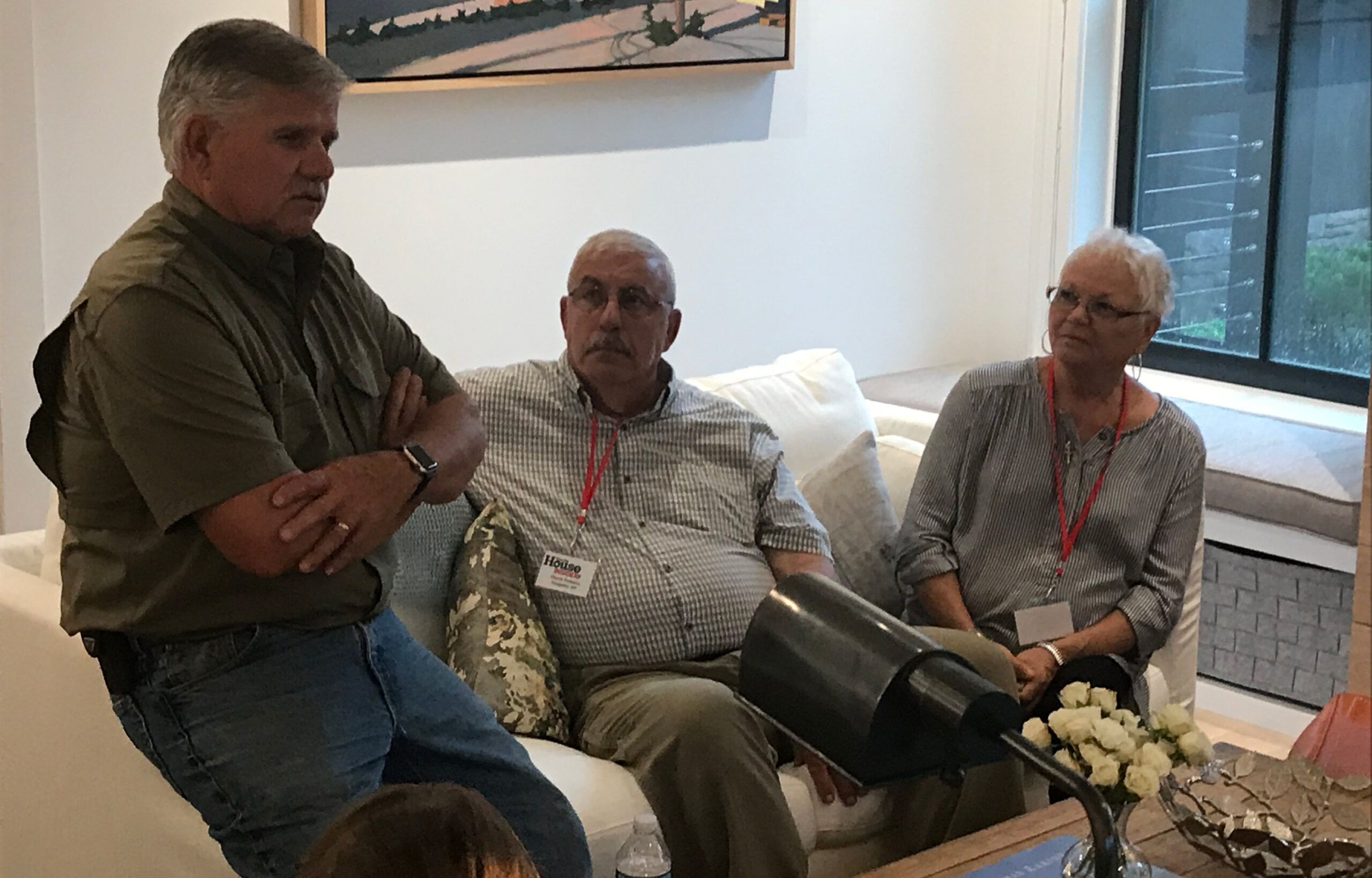 General contractor Tom Silva posted himself in the house's living room, where he fielded all kinds of questions from Insiders including Chuck and Linda Polacco of Kingston, NY.
Questions for the Host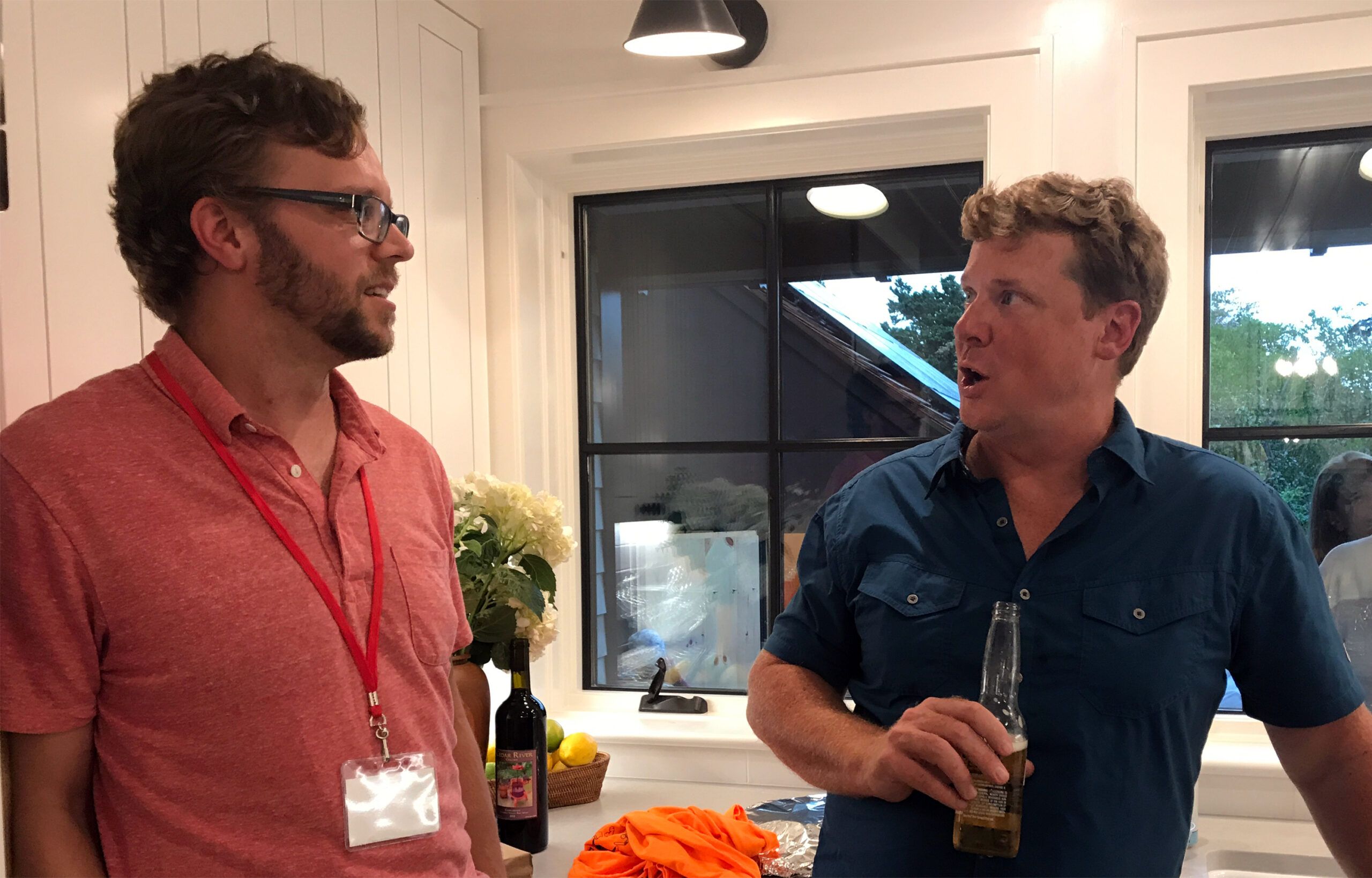 Insider Joseph Ware (left), who came down from Jamaica Plain, MA with his wife Debbie, was thrilled to meet host Kevin O'Connor. Joseph's been binge-watching on Insider, starting with Season 25 and Kevin's first project with TOH, the Concord Cottage, so he had lots of questions!
Thanks for Coming!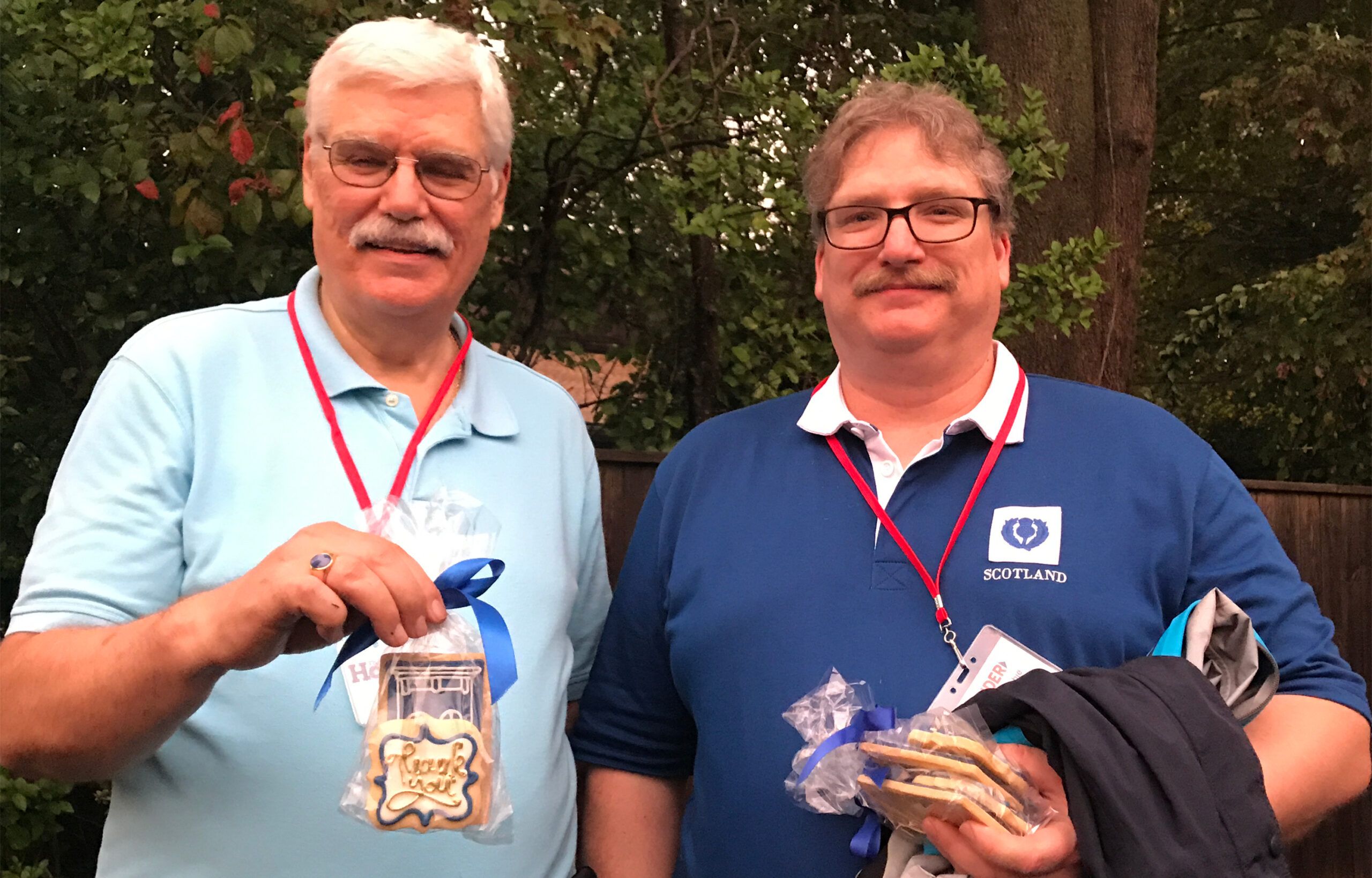 Apprentice Mary McGuire Smith had a huge tray of custom cookies from her family's bakery delivered to the party as a sweet thank-you to everyone. Insider Ian McRobbie (left) and his son Rob, who came to Jamestown from Wakefield, MA, made sure to pick up some before heading home!
Want the chance to be part of live events like this? Sign up for This Old House Insider!
TOH LIVE | Hang with the TOH Crew from the Jamestown Wrap Party
See inside the just-finished Jamestown Net-Zero House with TOH host Kevin O'Connor and a group of lucky Insider members.
The gang's all here! The entire TOH cast, the architect and builder, the new homeowners—and let's not forget a group of lucky TOH Insiders and guests—were on hand to show off the newly-completed Jamestown Net-Zero House.
DON'T FORGET! JOIN INSIDER so that you can attend future TOH events!