Are you tired of paying bills from the recliner? Or are you refraining from hobbies because you don't want to drag all the supplies out to the dining table, only to have to put them away again at mealtime?
If you need a dedicated workspace, whether for paying bills, stringing beads, or working remotely, these ideas will help you exploit the potential of those underused nooks in your home.
8 Desk Ideas Perfect for Small Spaces
The underused closet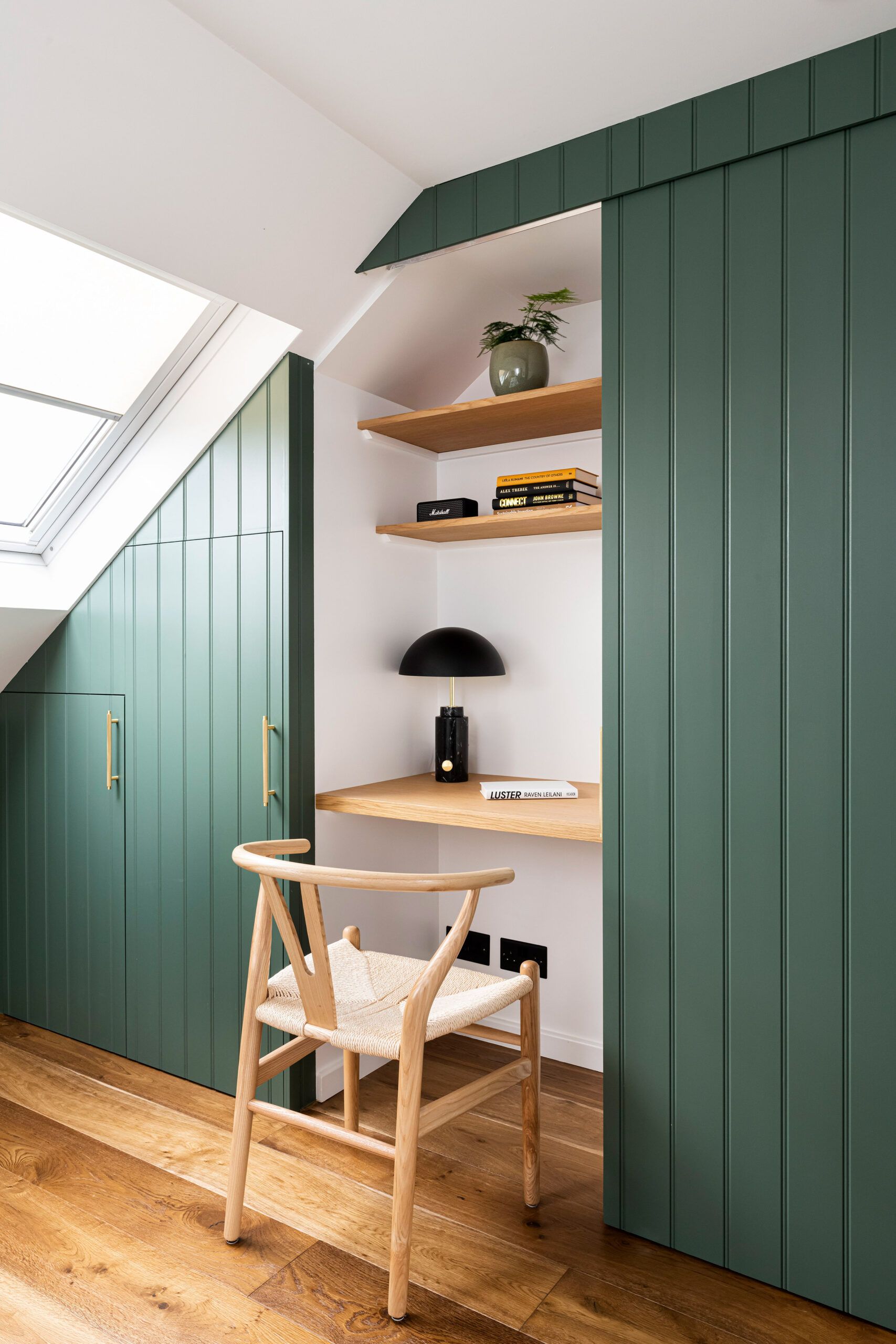 Since the Covid-19 pandemic sent millions of workers home, cloffices are all the rage. Combining closet with office, a cloffice turns a closet into a workspace and gets your stuff off the dining room table.
Whether you use the entire closet or leave some space for your shoe collection, everything gets a place of its own. A large walk-in can fit a desk, filing cabinet, and possibly a side chair. But if you only have a small coat closet, that's okay, too.
Install a shelf-style desk with shallower storage shelves overhead. Closets are dark, so don't forget to upgrade your lighting. In a walk-in closet, a multi-bulbed chandelier could replace your one ceiling light. In the small closet space, consider LED strip lighting under the shelves. And the best part about a cloffice? You can close the door and not think about it when you walk away.
The bay window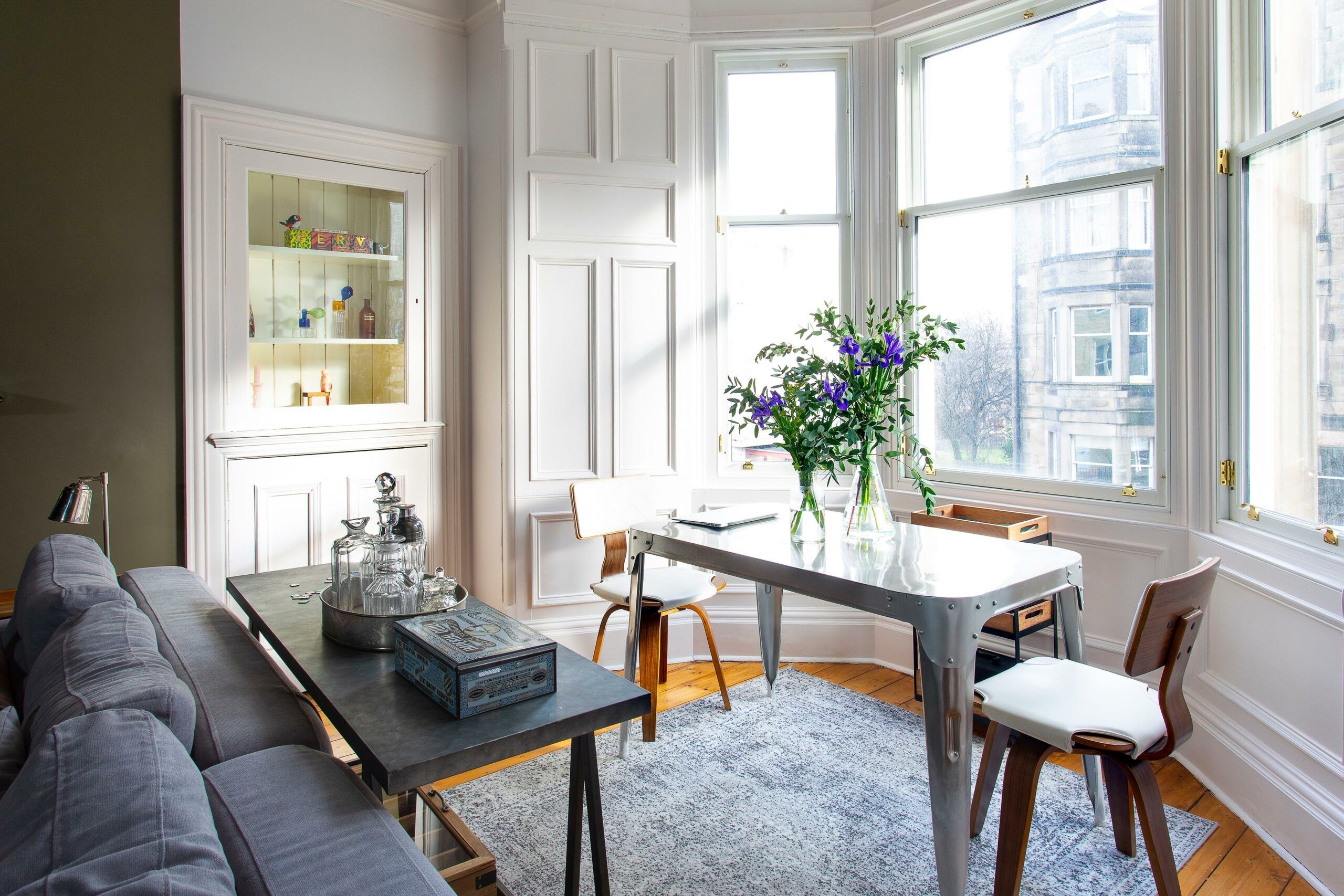 Cut a board or piece of countertop to fit the space of a bay window and install it, shelf-style, as a desktop. A bay window desk provides plenty of natural light, gives you the work surface you crave, and it's tucked out of the way.
Paint or stain the desktop to match your decor and use a chair that can double as an extra seat for company. A tiered storage cart can be rolled underneath when not in use. To make life easier, install blinds on the windows rather than curtains, which could get in the way.
The corner
Use corners to your advantage! Simply cut and install a triangle of wood to fit and add a slide-out underneath for your keyboard. Or buy a ready-made corner desk in a style you love. Smaller shelves wall-mounted above the desk can house baskets for supplies. For illumination, install under-cabinet lights on the shelf above. LED strip lighting makes it easy.
Fold-down wall desk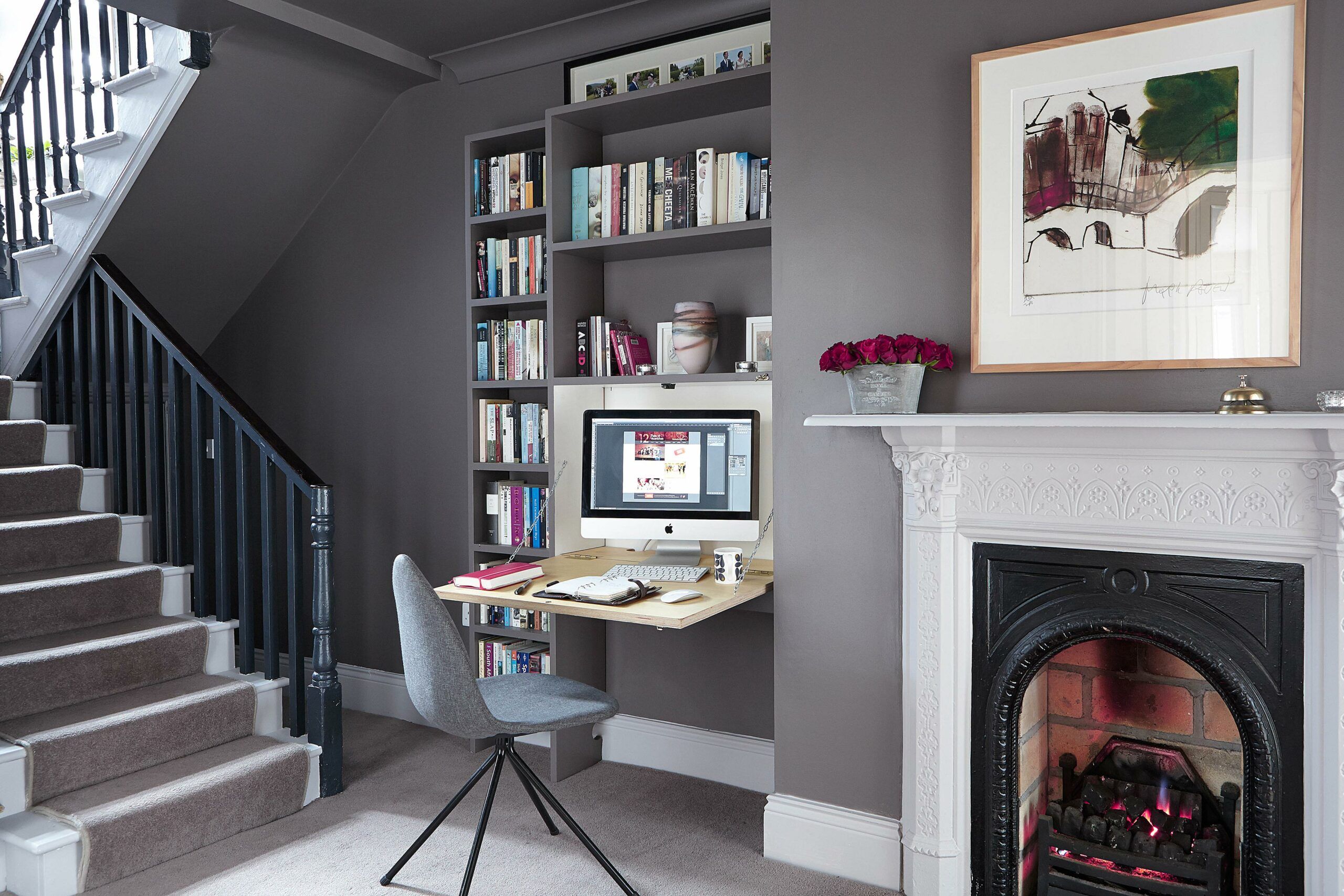 This handy little desk takes up next to no space when not in use and is folded up against the wall.
Unfold it, pull up a chair, and you can work, write letters, pay bills, or paste photos in your journal. To add to the appeal, attach artwork or a note board to the underside so it'll look like more than a box on the wall when it's closed.
Ladder desk
The ladder desk is essentially a ladder leaning against a wall with shelves instead of rungs, the lowest of which serves as a desktop. Ladder desks take up little room, provide space for books, plants, and photos, and come in a wide range of styles and finishes.
The dormer desk
If your home's second-story or remodeled attic has dormers, take advantage of the space they offer! A dormer is perfect for a desk, and the window's natural light makes it ideal for crafting, artwork, and other hobbies.
Consider an overhead pendant light for evening use. If you have a larger dormer, use the extra space for a filing cabinet, floor lamp, or shelving.
Adjustable-height desk
While not specifically designed for small spaces, the adjustable-height desk serves dual purposes. While you're working, it's perfect for your laptop and other supplies. When not working, raise it to full height, and you have an instant bar for when company comes.
Adjustable-height desks come ready-made. Or you can purchase the base and add your own top to match your decor. You might consider something that coordinates with your kitchen counters, a live-edge wood slab, or a butcher block top.
The hall table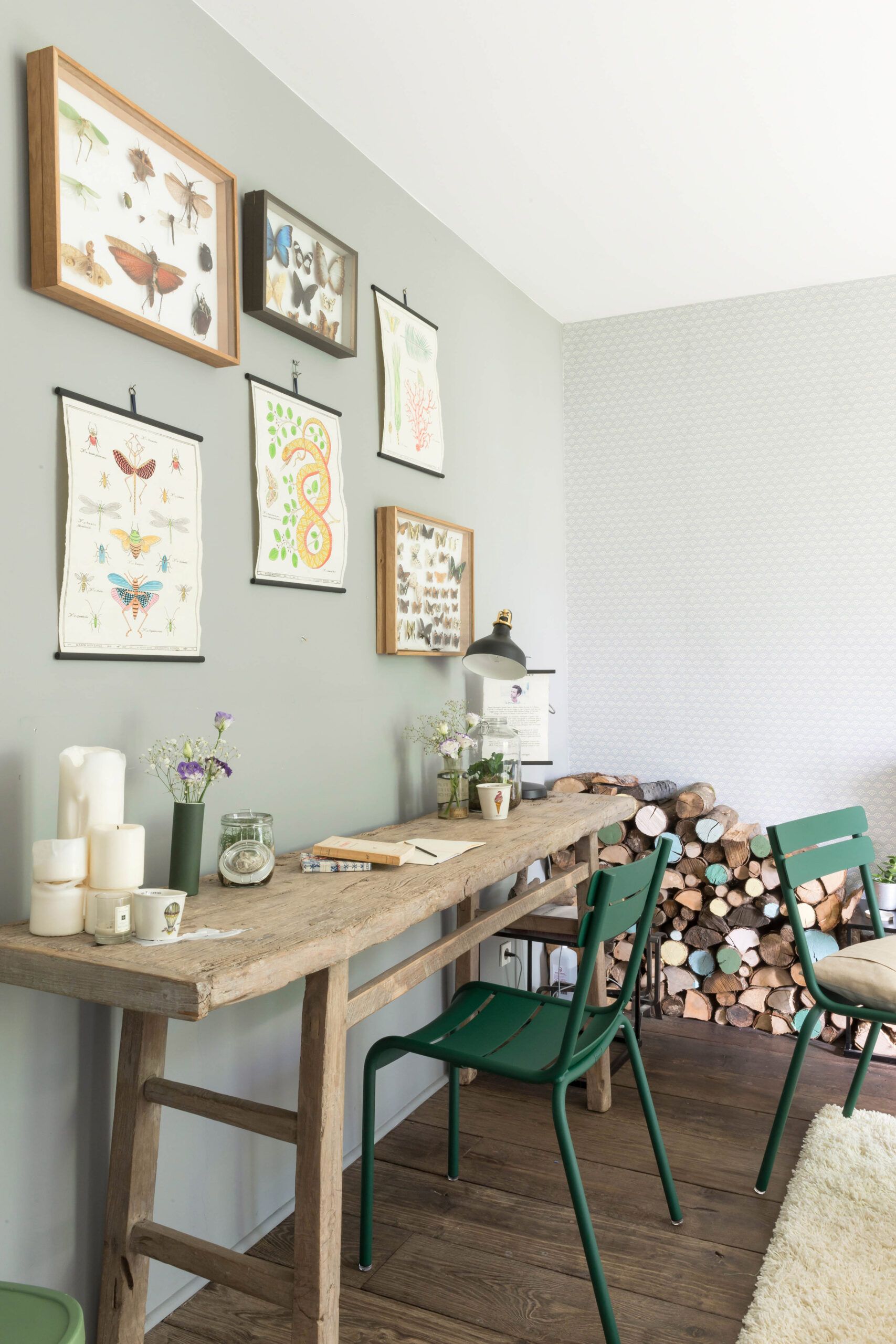 Use a small console table if you need an occasional work surface for quick tasks that don't require many supplies. These unassuming, uber-useful tables come in a variety of styles and finishes. Place in a convenient location, and when you pull up a chair, you have an instant desk.
Don't put off your favorite hobbies until you have more space. And quit paying bills from the couch. Incorporate one of these desk ideas into your small spaces, and your home gets just a bit bigger.