Entryway Benches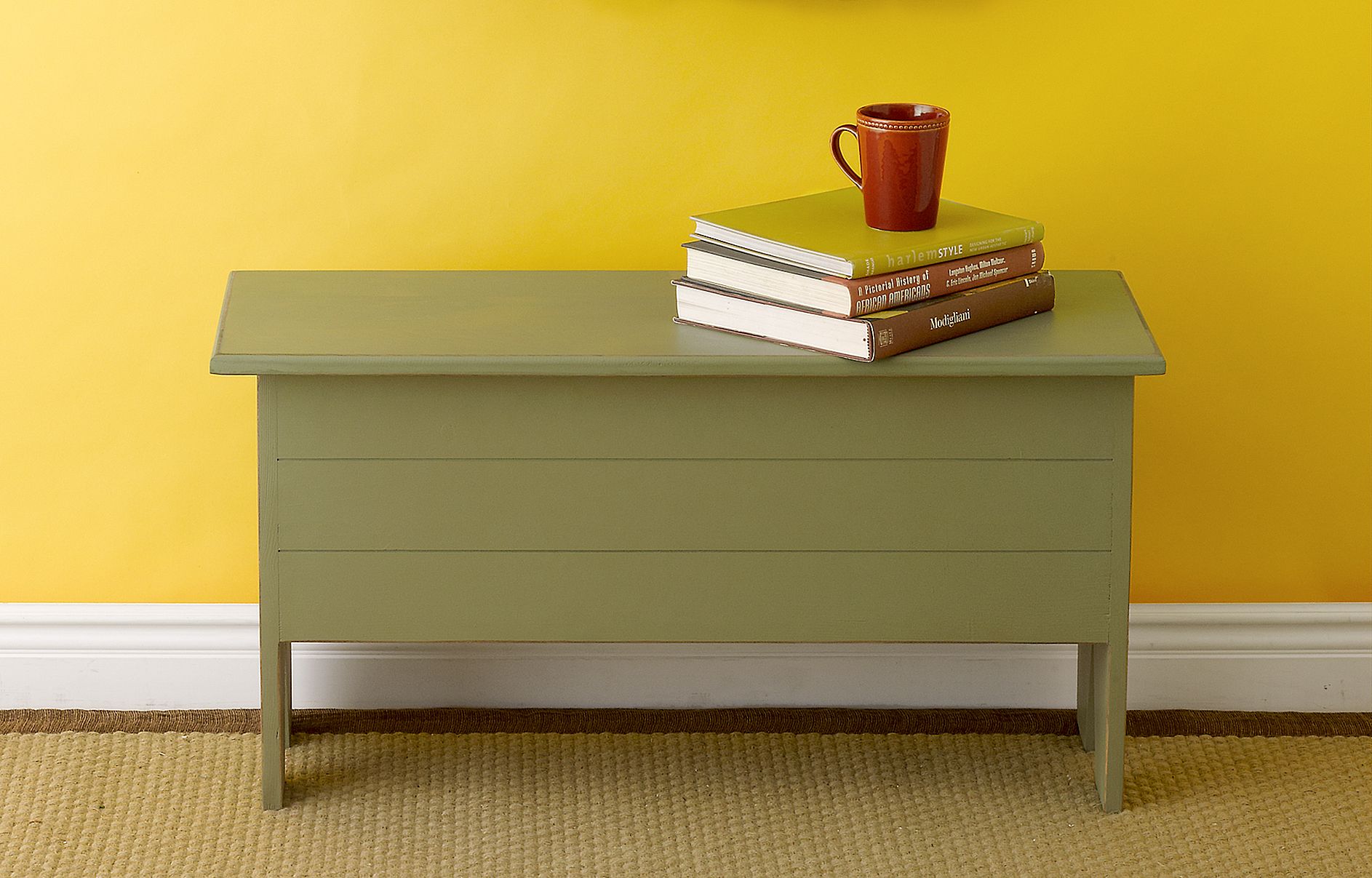 How to bring order to the drop zone just inside the door? Of course you need hooks for hang-ups (jackets, slickers, hoodies, and the like), but just as key is a landing spot: a place to put down backpacks, sit and shed footwear, and, ideally, stash caps, sports gear, dog-walking necessities, and more. A seat with storage can provide that, whether it has a big stowaway space beneath a hinged bench lid, or open shelves or cubbies that can hold bins and baskets to contain and conceal all manner of clutter-creating bits and pieces.
Chosen wisely, a storage bench is also a stylish addition to your entry. The seven versions on this page and the following one all boast clean-lined, compact profiles and handsome painted- or stained-wood finishes. So take a look at this industrious seating, where you can take a load off—and stow it away.
Classic Hideaway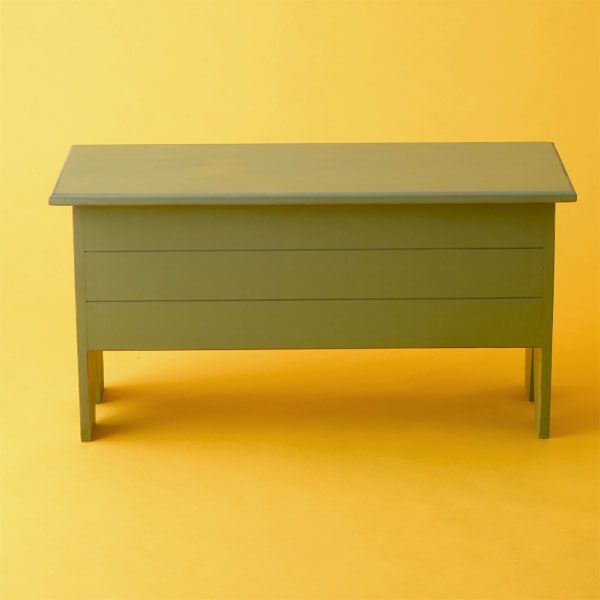 Yield House
Size: 36″W × 15″D × 19″H
Made of: Pine with a distressed painted finish in Old Sage
Highlights:Clutter disappears inside this elevated trunk-style seat, which has paneling
detail for a handcrafted look.
About $160, American Country Home Store
Shelf Help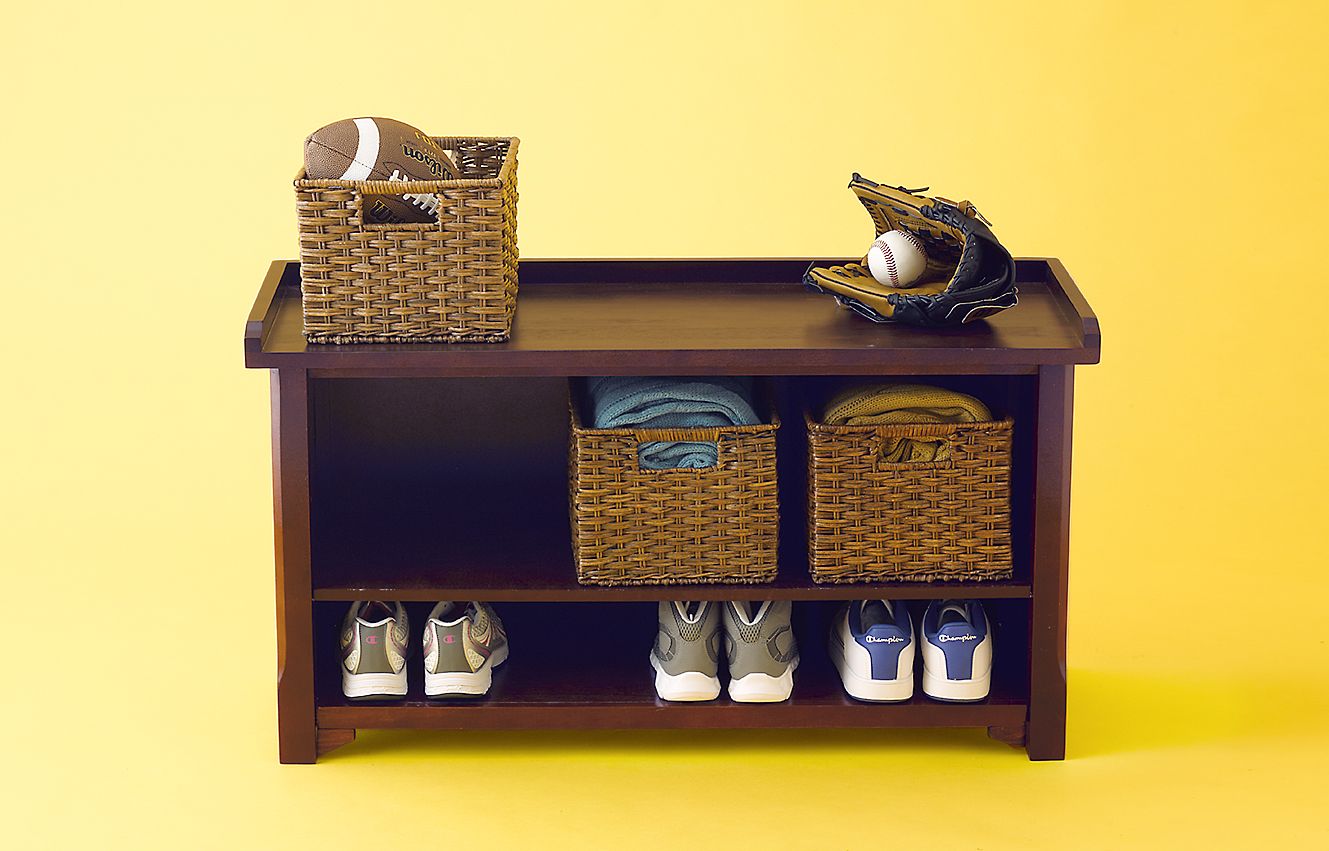 Winsome
Size: 40″W × 14″D × 22″H
Made of: Beech, MDF, and veneer with an antiqued-walnut stain and a lacquered finish
Highlights:A low-clearance shelf holds shoes; a larger one, everything else.
About $130, Wayfair.com
Crafted to Last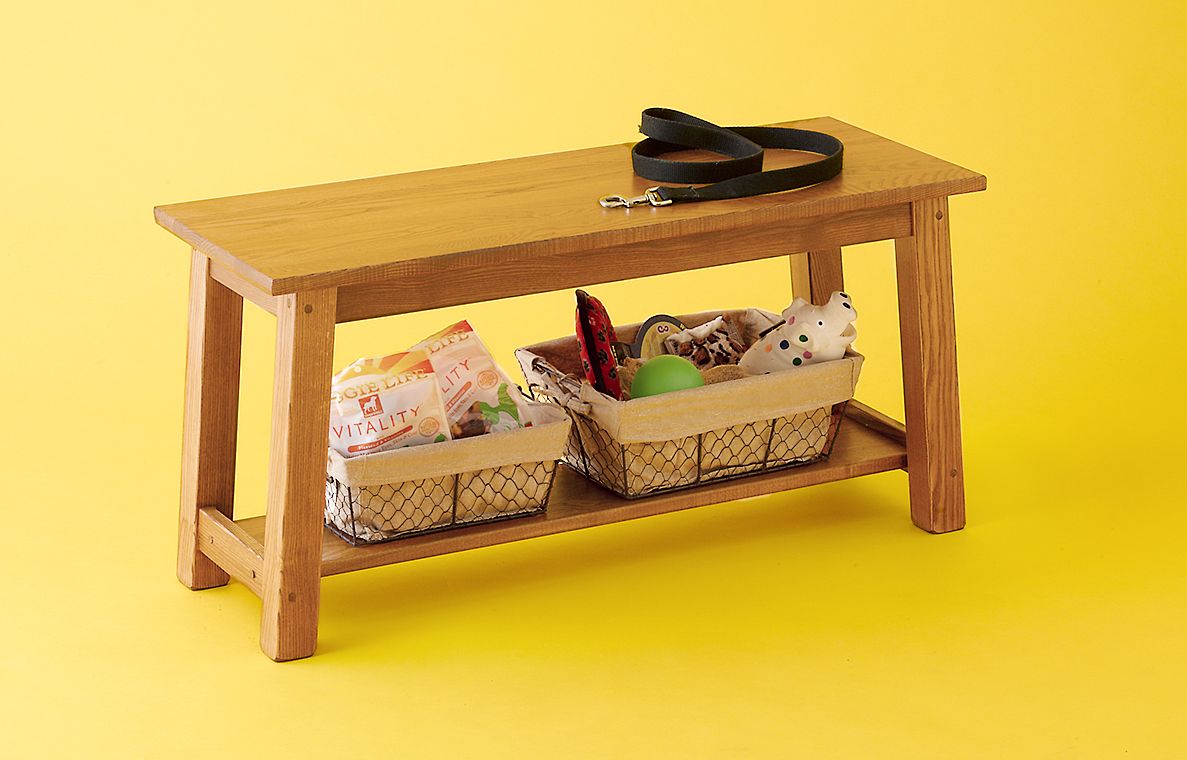 L.L. Bean
Size: 36″W × 14″D × 17½"H
Made of: Ash with a lacquered finish
Highlights:This one's beauty is in the details: visible wood grain, sturdy square legs, and a solid shelf to corral containers.
About $190, L.L. Bean
Woven Perch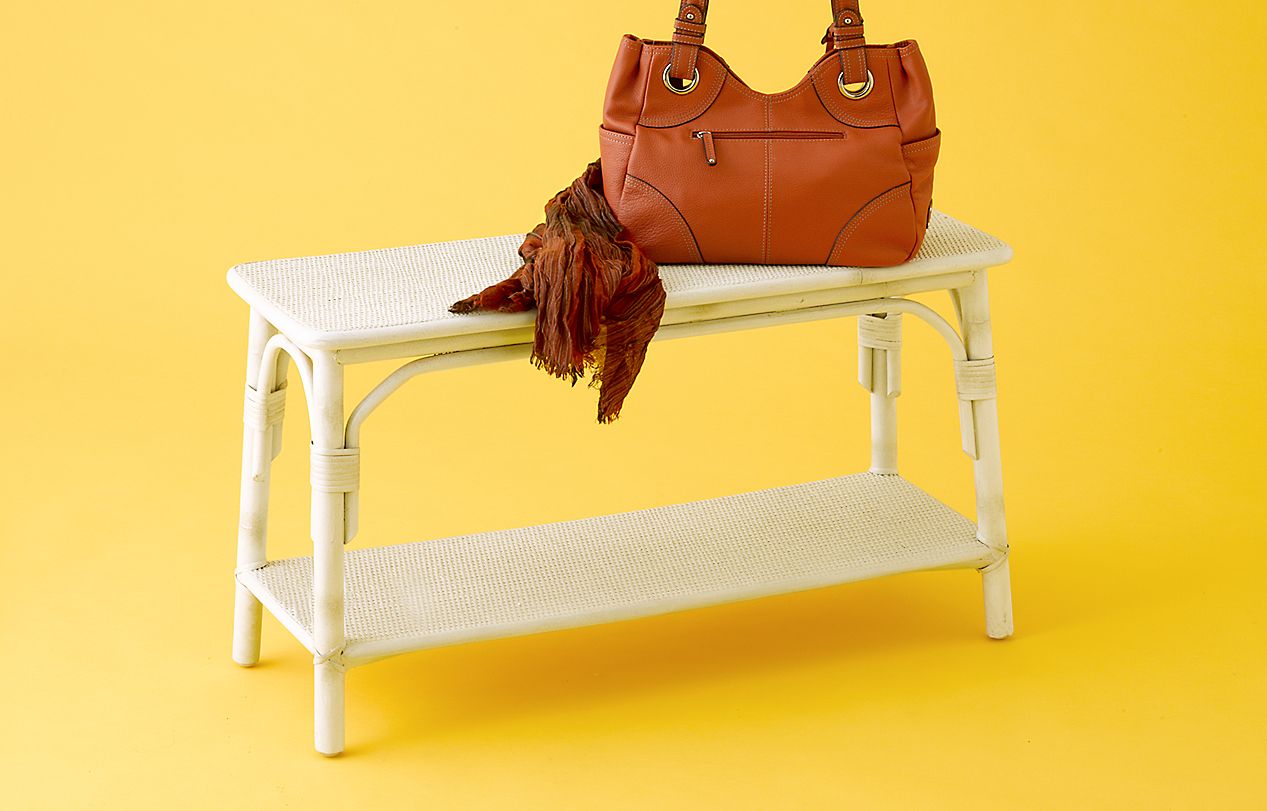 Ballard Designs
Size: 31¾"W × 11¾"D × 18¼"H
Made of: Painted rattan, MDF, and eucalyptus
Highlights:Whitewashed rattan sides and a woven top give this bench comfy, cottage appeal.
About $150, Ballard Designs
Cubby Compartments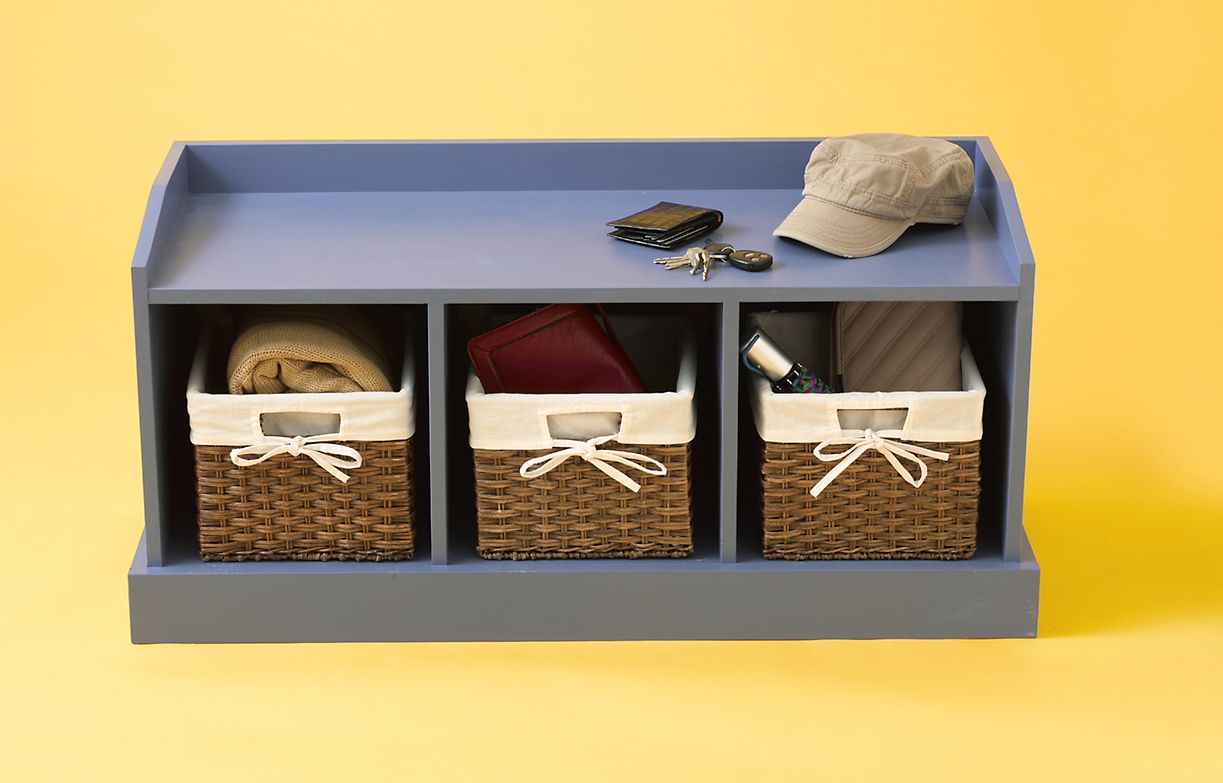 Mill Stores
Size: 40½"W × 16¾"D × 19″H
Made of: Unfinished pine (We painted it in Benjamin Moore's Blue Nova.)
Highlights:You can add baskets to the bays and assign each to a different family member. The top cushion rail is ready for decorative padding.
About $110, Mill Stores
Open and Airy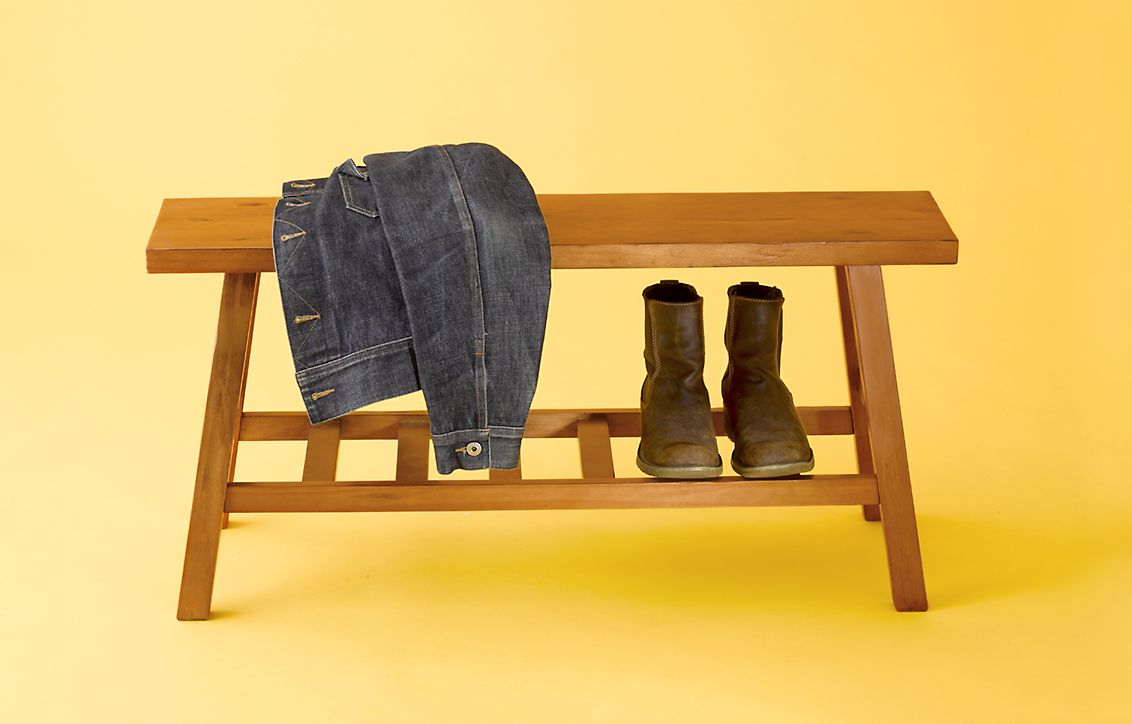 Linden Street
Size: 38″W × 14″D × 18″H
Made of: Pine with a polyurethane finish
Highlights:Gently splayed legs create a graceful shape. Widely spaced slats hold bags and casual footwear.
About $55, JCP.com
Sleek and Sturdy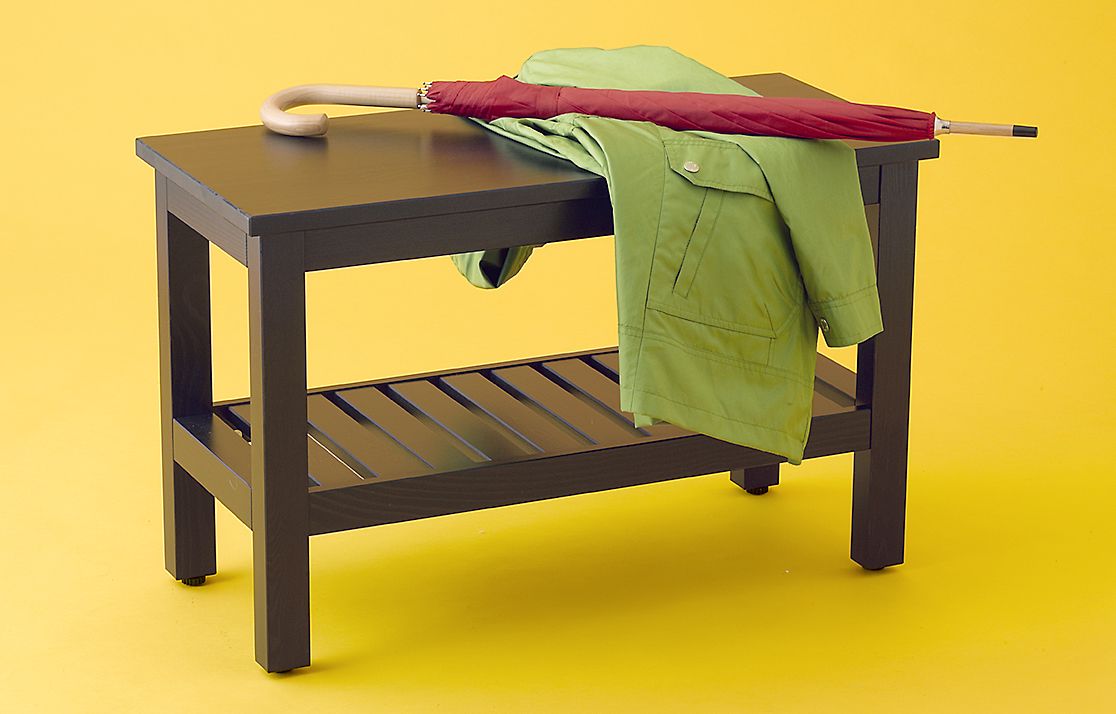 Ikea
Size: 32⅝"W × 14⅝"D × 20⅞"H
Made of: Pine with a stained and lacquered finish
Highlights:Square lines give it a streamlined but substantial appearance. The shelf's wide slats help damp footwear dry faster.
About $80, Ikea