Inspired by reclaimed-wood furniture made from traditional Indonesian fishing boats that have been retired, this four-color finish features multiple layers of paint, so it has texture—a good fit for pieces that aren't in constant use, like an occasional table.
Step 1
Paint the Base Coat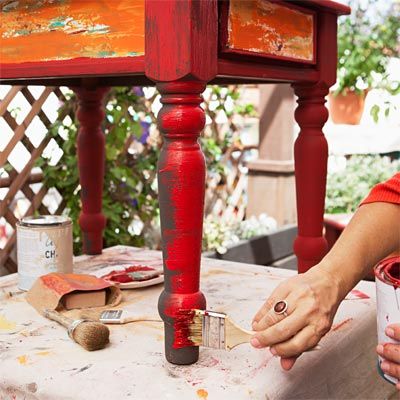 Use a chip brush to paint a base coat of red over the entire piece.
Step 2
Apply Colored Layers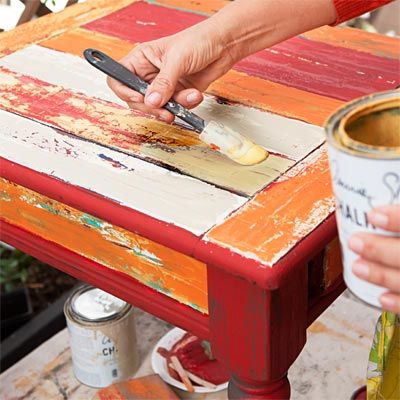 Apply a second coat of thickened paint (here, it's white) with a plastic spatula in a striped pattern. Repeat with two more colors (here, orange and yellow). Let dry for 1½ hours.
Step 3
Scrape and Sand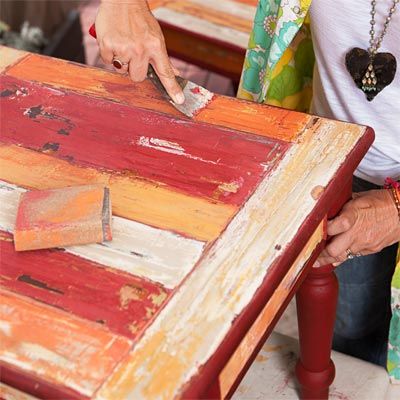 With the last coat about 90 percent dry, run a paint scraper and/or sandpaper over surfaces to randomly distress them. Wipe away any residual dust with a rag.
Step 4
Seal With Wax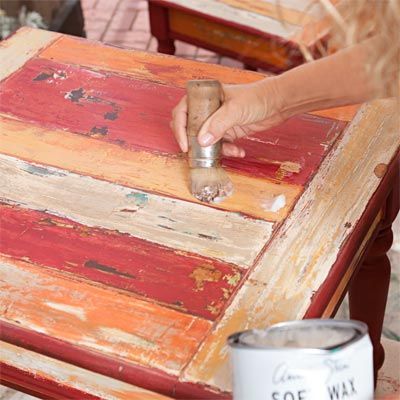 With a round brush, apply clear wax in a circular motion, about 1 square foot at a time, wiping away any excess with a rag as you go.
Step 5
Dark Wax to Excess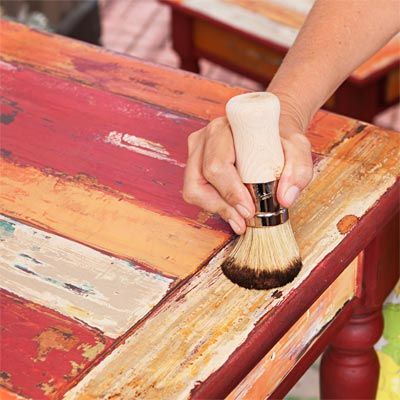 Use the wax brush to apply dark wax all over. The wax will settle into the worn spots, giving it an antiqued look. Wipe away any excess with a rag.