When you decide to install wall-to-wall, you can count on it having a big impact on the look of the space. But carpet can also affect how a room feels—and not just to your feet. As a natural insulator, wall-to-wall carpeting prevents warm (and cool) air from escaping and absorbs sound. And, unlike hard flooring, it can also inhibit slips and cushion falls, important considerations if you live with roughhousing kids or an aging parent.
Wall-to-wall carpeting, which first came on the scene in the 1930s, now accounts for half of all the flooring sold in America. The majority of carpet is made here too—how many things can you say that about these days?—mainly in Dalton, Georgia, where the industry began. Most is tufted, but some carpet is woven on looms for a tighter, more durable construction.
The Benefits of Carpet
Unlike hardwood and stone, carpeting can be laid over damaged or uneven surfaces, a concrete slab, and many types of existing flooring, so you may save money on prep work. And once it's in, you'll find it a cinch to care for, thanks to advances in fibers and stain-resistant treatments. Not to mention there's an almost endless variety of styles, from nubby, looped designs to closely clipped "velvets" with a silky feel and sheen. You'll find patterns, too, including florals, faux bois, damasks, and "sculpted" looks that combine different pile heights.
Before you kick off your shoes and sink your feet in, read on to learn everything you need to know about wall-to-wall carpeting.
Shown: Velvet—a soft, short, dense-cut pile—is a good choice for a family room where you spend lots of time on the floor.
Similar to shown: Mink, in Crete, from $5 per square foot; Shaw Floors
The Basics of Carpeting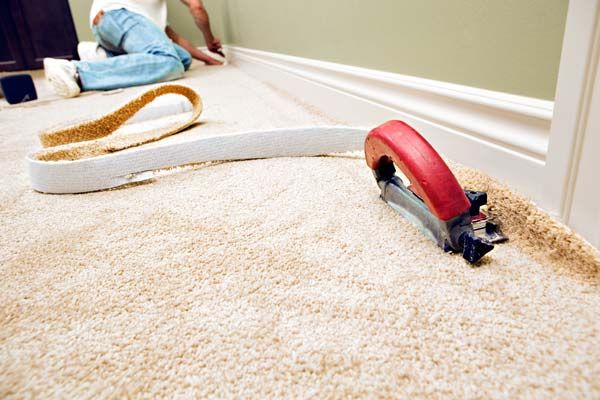 How Much Does Carpeting Cost?
From 49 cents to $21 per square foot, depending on the materials and type of construction. For a pro job, remember to factor in the cost of padding (about 25 cents to $1.50 per square foot) and installation (about 50 cents to $1 per square foot.
How to Care for Carpet
Vacuum with the rug-beater brush at least once a week to suck up dirt and dust that can dull the carpet and mat down the fibers. Every 12 to 18 months, have a pro give it a deep cleaning to remove embedded grime—and keep your warranty intact.
How Long Does Carpeting Last?
Warranties on wear, stains, and "texture retention" (the fibers' ability to maintain their shape) range from five years to lifetime, but most carpeting is replaced every 10 years or so.
DIY or Hire a Pro?
Carpet installation is a specialized skill. With a pro, you're unlikely to see wrinkles or unraveling seams— and you can get a warranty on the work.
Anatomy of Carpet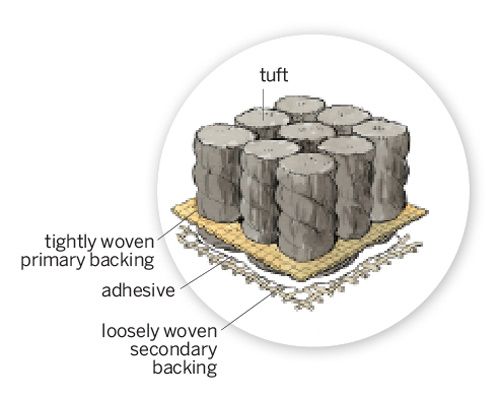 In tufted carpeting, yarn is machine-punched through a backing (usually polypropylene) to create rows of loops, which are snipped or kept intact, depending on the style. A second backing (usually polypropylene) is glued on for stability.
Pile Primer: Cut Pile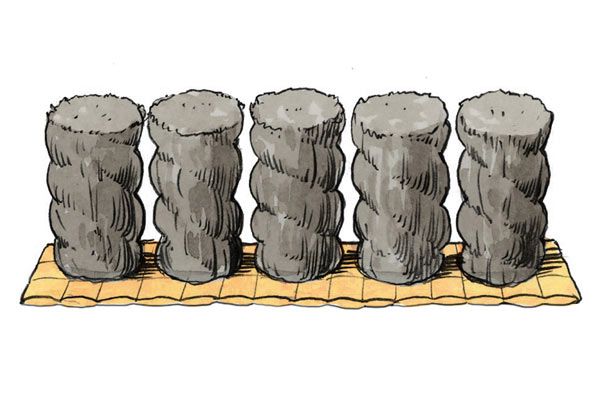 Loop tips are trimmed to create a soft, cushiony surface that's best for lower-traffic rooms. Variations include short, dense Saxony and velvet, which show footprints and vacuum marks, and longer shag and twisted frieze, which hide them but are harder to clean.
Loop Pile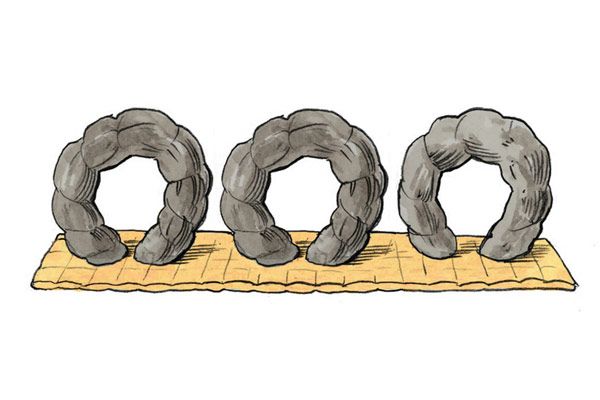 With no yarn tips exposed, this low-pile carpeting, often called Berber, tends to wear better than cut styles in busy spaces, such as family rooms and hallways. But the tight loops aren't as soft as cut pile, and if you have pets, their claws may snag in the fibers.
Cut-and-Loop Pile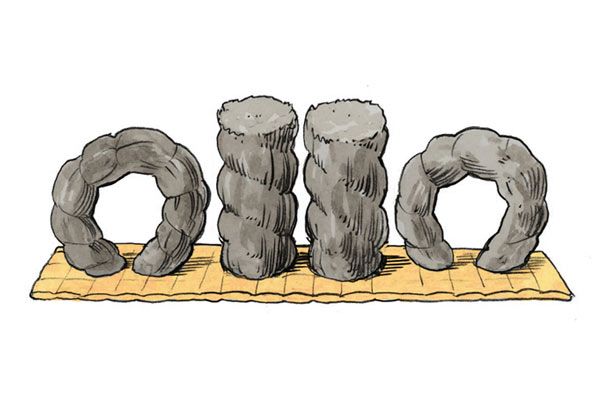 A combo of the two, the variation in texture creates a pattern on the surface that helps disguise wear and dirt, so it's a good choice for high-traffic rooms. The pile can be of the same height, or a mix of high and low to create more visual interest.
Material: Wool Carpeting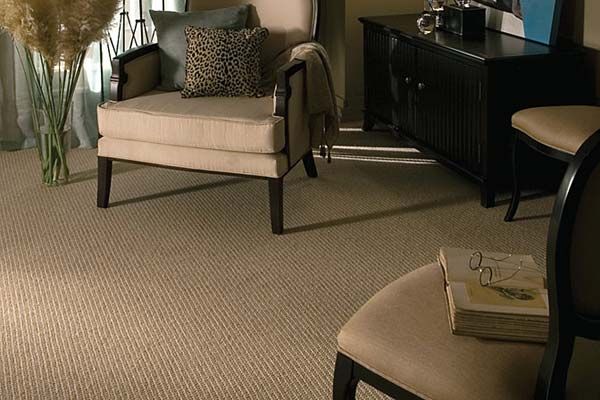 Soft and naturally crush-, stain-, and fire-resistant—no chemicals necessary—wool (about $6-$20 per sq. ft.) is exceptionally durable.
To save money, consider a wool-synthetic blend, which is on par with high-end nylon in terms of cost and performance and won't shed endlessly the way cheaper wool, woven from shorter fibers, can. Bottom line: A great all-around, though expensive, option.
Nylon Carpeting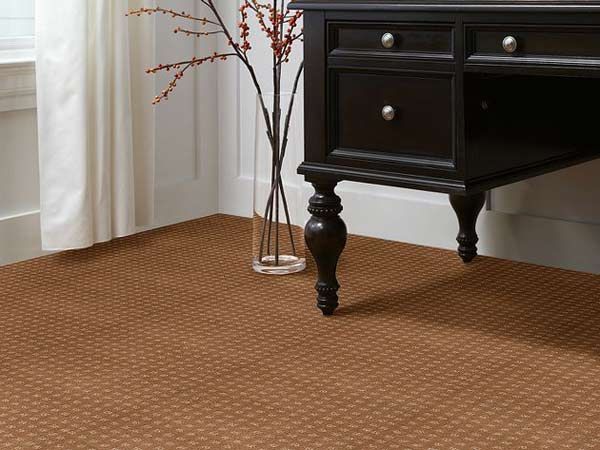 Like wool, most nylon fibers (about $2-$7 per sq. ft.) are yarn-dyed (dyed after they've been tufted), which allows for intricate patterns and rich colors.
They're typically coated with topical stain treatments. Some newer nylons are solution-dyed (infused with color and stain repellents prior to tufting), improving their fade and stain resistance, but they come in fewer hues.
Bottom line: As versatile as wool and almost as durable, with a lower price tag.
Polyester Carpeting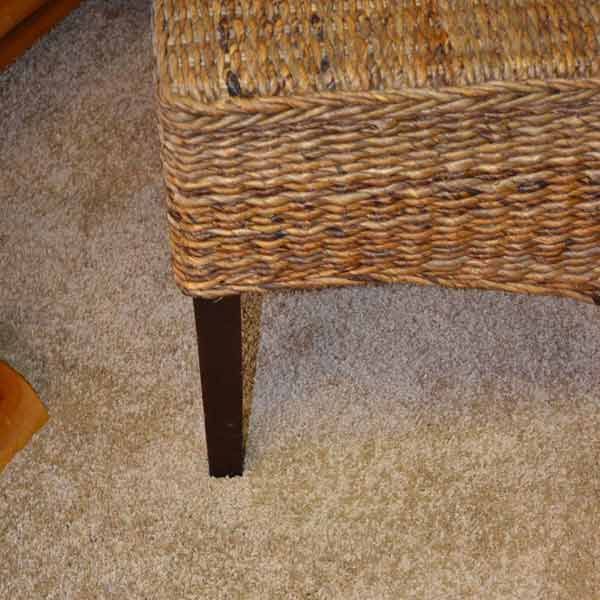 Polyester (about $1-$4 per sq. ft.) and the rest of the synthetics (see next) are solution-dyed, so they repel stains and resist fading better than wool and yarn-dyed nylon. Polyester doesn't hold up as well as nylon in busy rooms and may crush permanently under furniture legs. Bottom line: Good for spill-prone spaces, like playrooms.
Polypropylene/Olefin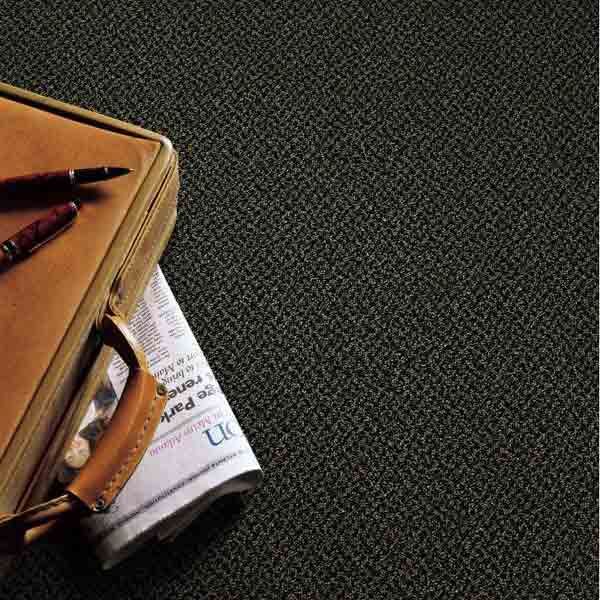 The most fade-resistant fiber, polypropy-lene, also called olefin (about 50 cents-$2 per sq. ft.), is often used in indoor-outdoor rugs. It's a decent choice for sunny spaces.
The material cleans easily, though it also gets dirty more quickly due to an oily film that attracts soil. Polypropylene crushes easily—and permanently—so stick to low-pile Berber styles. Bottom line: Use it in a sunroom but not the family room.
Triexta Carpet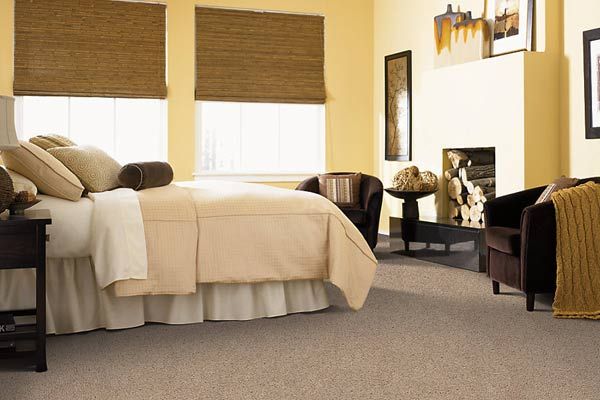 Polymer-based Triexta (about $2-$4 per sq. ft.) looks and wears like nylon and has the stain and fade resistance of polyester. Many are made with corn ethanol, a renewable resource. Bottom line: A greener synthetic that works all over the house.
How to Shop for Carpet
Face-weight: Carpet is assigned a weight, from 25 to 70 ounces, based on the amount of yarn in a square yard. The higher the number, the more durable the carpeting. But the measure is only useful when comparing the same material. A polypropylene sample, for instance, may weigh more than a nylon one but won't perform as well.
BCF versus staple fiber: Carpeting is woven from either bulked continuous filament (BCF) yarn, created from long threads, or staple yarn, derived from shorter strands. Most synthetic carpets are made with BCF yarn, whereas wool is a natural staple fiber. Both are equally durable, but staple carpets will shed for a few weeks after installation.
Twist: The number of times a carpet fiber is twisted per inch of length. Most yarns have between 2½ and 8 turns; a tighter twist indicates a longer-wearing carpet. Manufacturers don't typically tout their twist numbers, so you may want to count for yourself.
Warranty: Quality carpeting should have a warranty of at least seven to 10 years. Pay special attention to the stain and texture-retention warranties. Stain warranties typically cover discoloration from food and beverages but may have exceptions for pet stains and spots caused by blood, grease, ink, and cosmetics. Texture-retention warranties cover fibers' ability to maintain their original shape for a specified length of time.
Carpet Calculator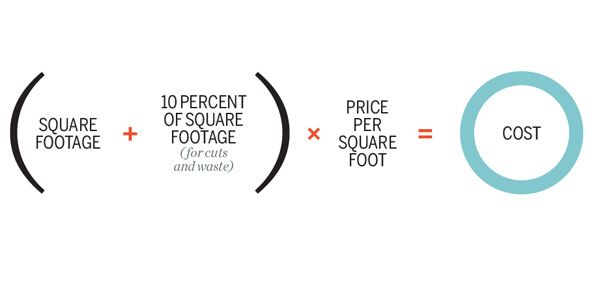 To get a rough estimate of how much new carpeting will set you back, measure the room's square footage and add 10 percent for cuts and waste. Multiply that number by the price per square foot to get total cost.
Guide to Carpet Styles
Oriental Classic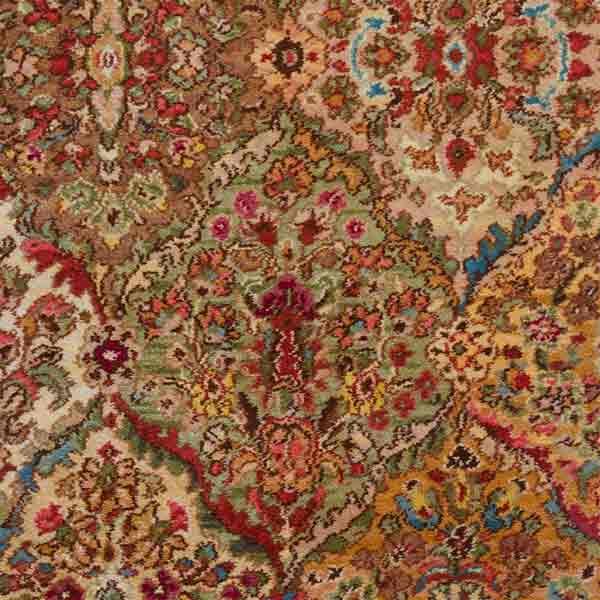 Price: About $21 per sq. ft.
Maker: Karastan
Highlights: Take the traditional Oriental rug look wall-to-wall with this colorful 100 percent wool pattern.
Easy Green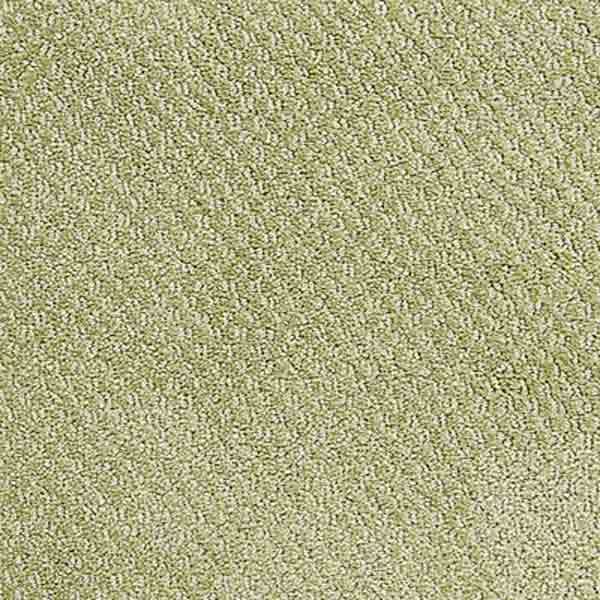 Price: About $4.59 per sq. ft.
Maker: Mohawk
Highlights: This textured cut-and-loop nylon carpet has a Scotchgard treatment to help repel stains and soil.
Red Stripe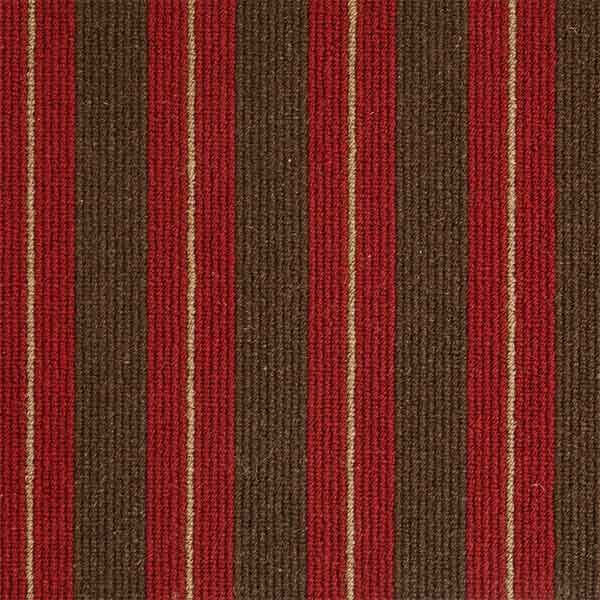 Price: About $12 per sq. ft.
Maker: Karastan
Highlights: A timeless style made of tightly woven wool; try it in a study or a dining room.
Nubby Chevron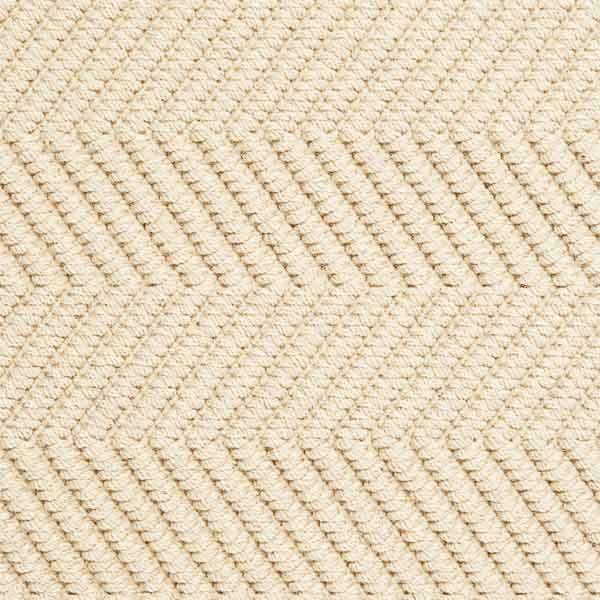 Price: About $14 per sq. ft.
Maker: Bellbridge
Highlights: Woven on a loom with New Zealand wool, this thick, sweater-like design is dense and durable.
Moroccan Look
Price: About $5.49 per sq. ft.
Maker: Shaw Floors
Highlights: Inspired by tilework, the tone-on-tone pattern is made with a super-soft Caress nylon that feels great underfoot.
Diamond Tough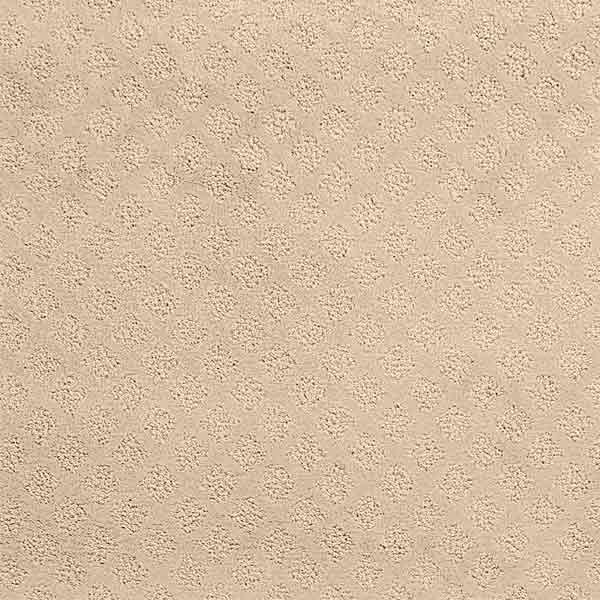 Price: About $2.38 per sq. ft.
Maker: Dixie Home
Highlights: Pet owners, take note: Stainmaster's solution-dyed nylon resists spots and releases pet hair easily; available at Lowe's.
Hip Squares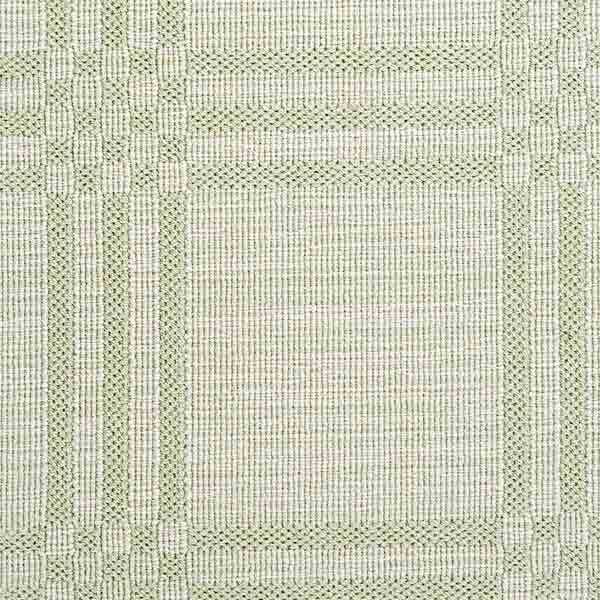 Price: About $14 per sq. ft.
Maker: Bellbridge
Highlights: A cool geometric design is woven into this wool carpet; its jute and latex backing makes it a more natural option.
Berber Beauty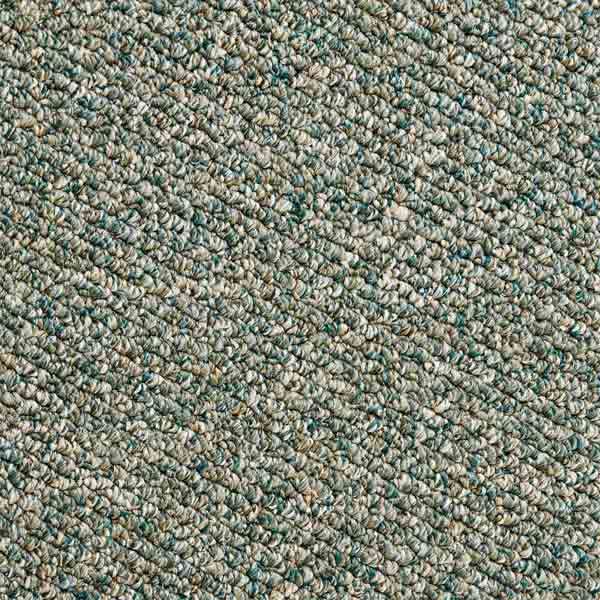 Price: About $3 per sq. ft.
Maker: Coronet
Highlights: With a dirt-hiding mix of tan and soft green, this polypropylene loop style stands up to high traffic on stairs or in hallways.
Versatile Choice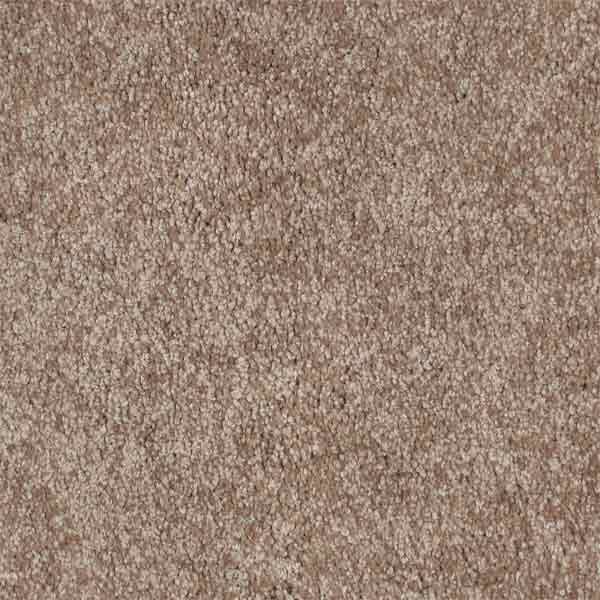 Price: About $4.27 per sq. ft.
Maker: Mohawk
Highlights: Triexta frieze pile is silky and hard-wearing, with 25-year texture-retention and lifetime stain warranties; available at Home Depot.
Red Blend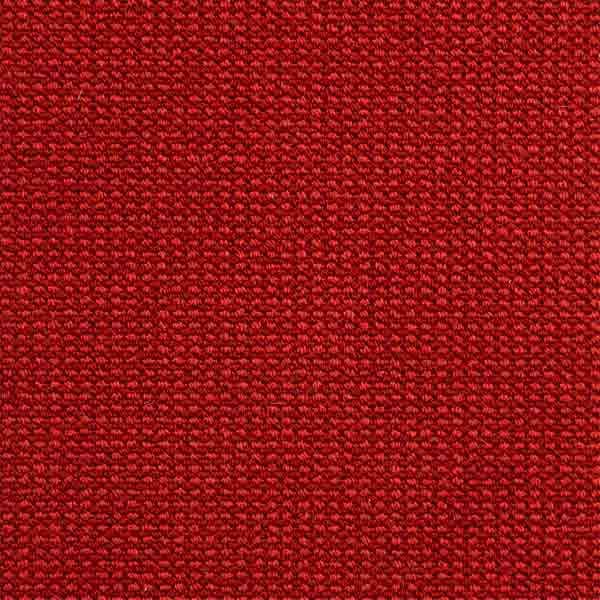 Price: About $5 per sq. ft.
Maker: Couristan
Highlights: Mixing wool with polyacrylic improves resilience and reduces shedding in this classic loop carpet.
Blue Velvet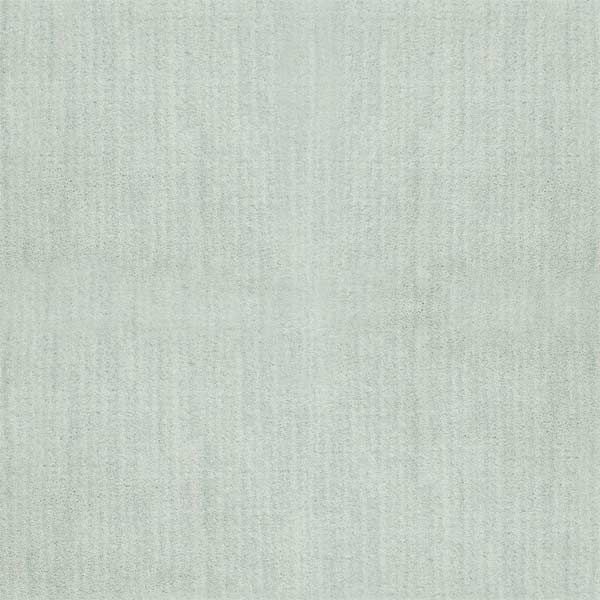 Price: About $5 per sq. ft.
Maker: Milliken
Highlights: Subtle stripes on this close-clipped nylon Saxony help disguise foot-prints, so it's a good bet for any busy room.
Buying Eco-Friendly Carpet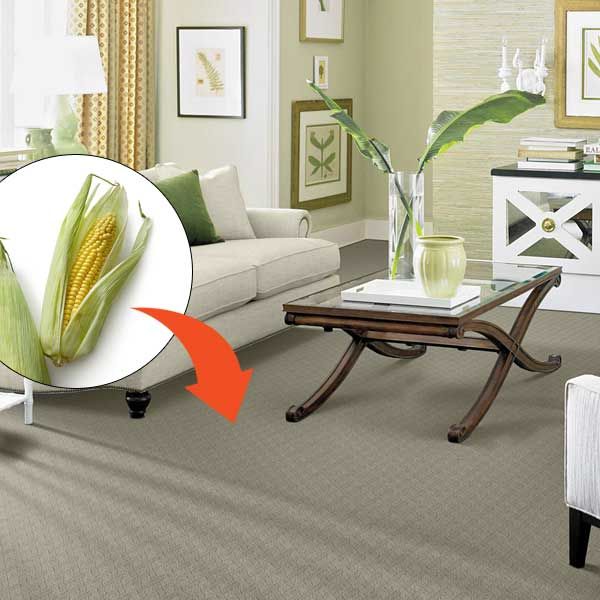 Reduced emissions: Everyone knows that unpleasant "newcarpet" smell. The good news is that formaldehyde hasn't been used in the manufacturing process for years. But carpets, backings, and pads are made of hundreds of different chemicals that can affect the allergy-prone and chemically sensitive.
To reduce exposure, purchase carpeting and pads that carry The Carpet and Rug Institute's Green Label Plus seal, which certifies that the products emit low levels of VOCs. With proper ventilation, VOCs fall to very low levels within three days after installation. Be aware that the certification process doesn't evaluate the safety of chemicals used in stain treatments and flame retardants, so if that's of concern, go for a wool carpet that doesn't have either of these.
Eco-friendly material: Many carpets and pads now contain recycled or renewable content. Some polyester ones, like Shaw's ClearTouch, incorporate recycled plastic bottles.
Triexta (shown), a polyester polymer, is made from 37 percent corn ethanol, a sustainable resource. Certain nylon fibers can be reused over and over again in new carpeting, though currently there isn't enough recovered material to make this option widely available.
Recycling programs: Check to see if your retailer will recycle your old carpet pulled out by the installer (the fee is typically built into the installation cost). You can also find a recycling center near you on carpetrecovery.org, but you'll pay about 5 cents to 25 cents per pound of carpet.
Choose The Perfect Pad Density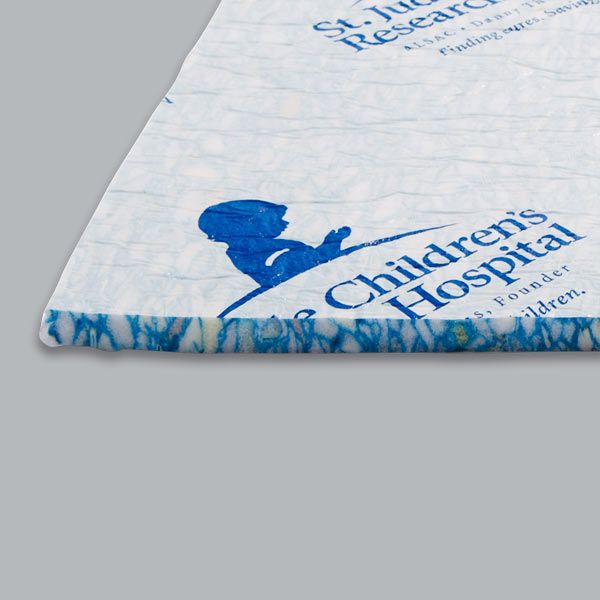 Pads are sold in densities of 5 to 24 pounds per cubic foot. In general, the heavier the pad, the more durable and supportive—but less cushiony—it is. Choose one that's at least 6 pounds.
Pro advice: "If you have a little room in your budget to upgrade, go for a premium pad rather than a pricier carpet. A quality cushion makes any carpet look, feel, and wear better." —Tom Jennings, World Floor Covering Association
Rebonded pad
Adding memory foam, a polyurethane blend, makes this 8-pound pad more comfortable. Charity cushion, about 59 cents-79 cents per sq. ft.; Shaw Floors
Carpet Pad Thickness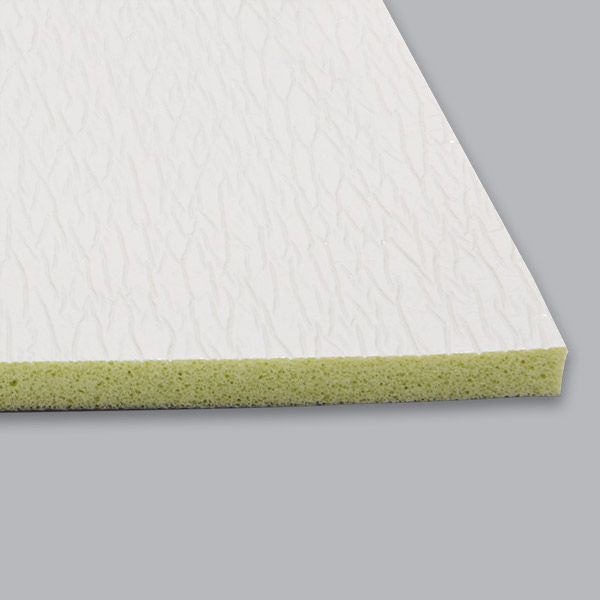 Follow the carpet manufacturer's guidelines on pad density and thickness; venturing outside the specified range may void your warranty. While most pads are 7/16 inch thick, certain low-pile carpets, such as Berbers, require a thinner pad to prevent wrinkling. For a more luxurious feel, opt for a thicker pad.
Frothed-foam pad
With its strong spill barrier, this 10-pound pad can double your carpet warranty. TripleTouch cushion, about 79 cents-$1.50 per sq. ft.; Shaw Floors
Carpet Pad Material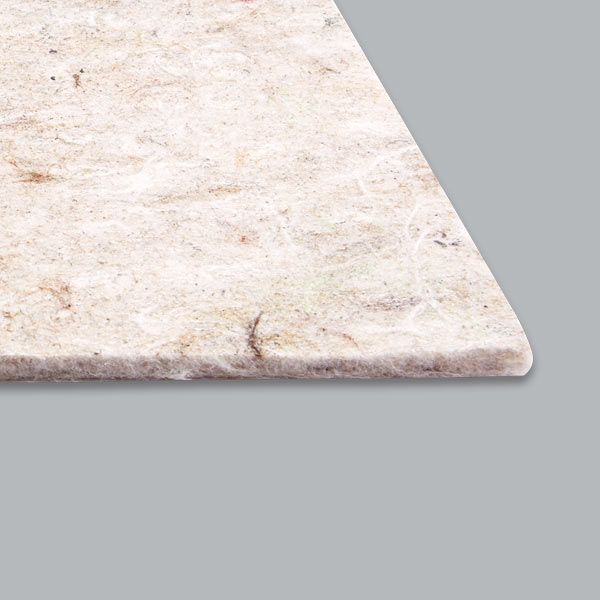 Pads are typically made from polyurethane foam, but you can also find fiber or synthetic-rubber ones. Rebonded foam, made of multi-colored polyurethane foam chunks, is a good all-around pad and is used most often.
Prime urethane foam is more porous and tends to compress, so it's best for lower-traffic areas. Frothed foam—a firmer, denser material adhered to felt—and synthetic rubber are extremely durable. Fiber or felt pads, crafted from synthetic or natural fibers, such as jute, provide a resilient surface that's sturdier than foam.
Synthetic-fiber pad
Good for Berbers, this pad is moisture resistant and can be used below grade. Mohawk Specifiers Choice, about 35 cents-65 cents per sq. ft.; Mohawk
Carpet Style Guide by Room
Here is how to choose the right carpet style by
Living Room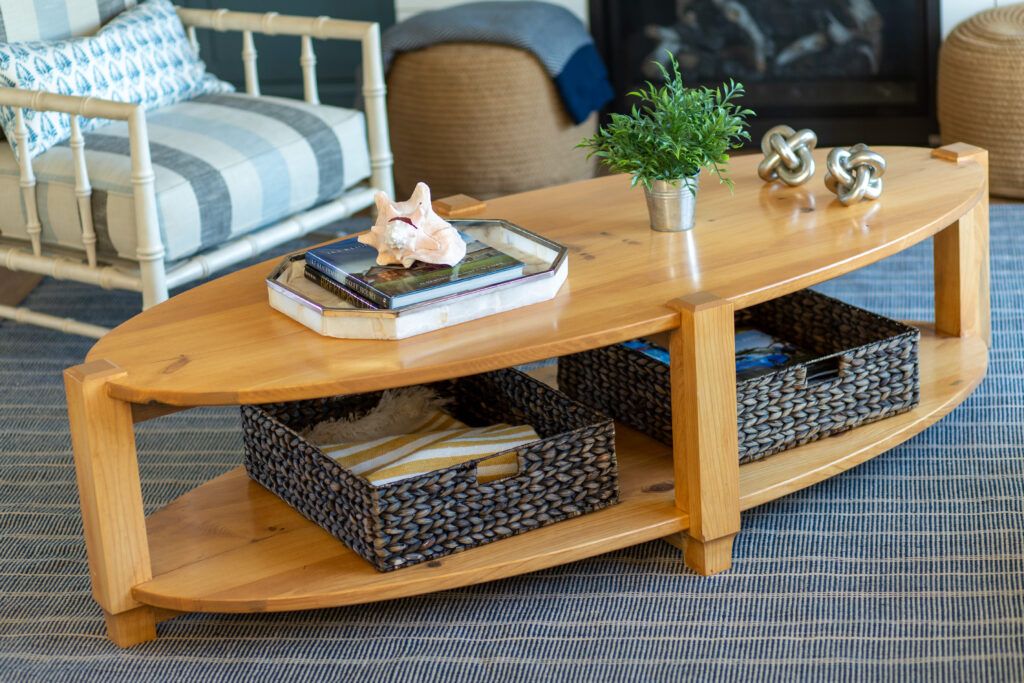 In a four-season room that leads out to a deck or pool, go for a polypropylene carpet that won't absorb moisture or fade over time.
Similar to shown: Tuscany, in Rawhide, about $3.50 per sq. ft.; Stanton Carpet
Style Guide: Hallway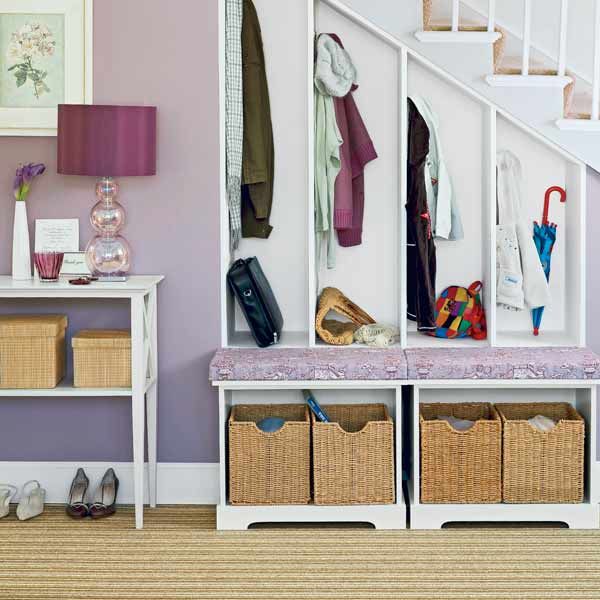 Multicolor striped wool in a low cut-and-loop construction can stand up to the normal wear-and-tear that an entryway takes.
Similar to shown: Biscayne, in Terra-Cotta, about $9.89 per sq. ft.; Couristan
Style Guide: Bedroom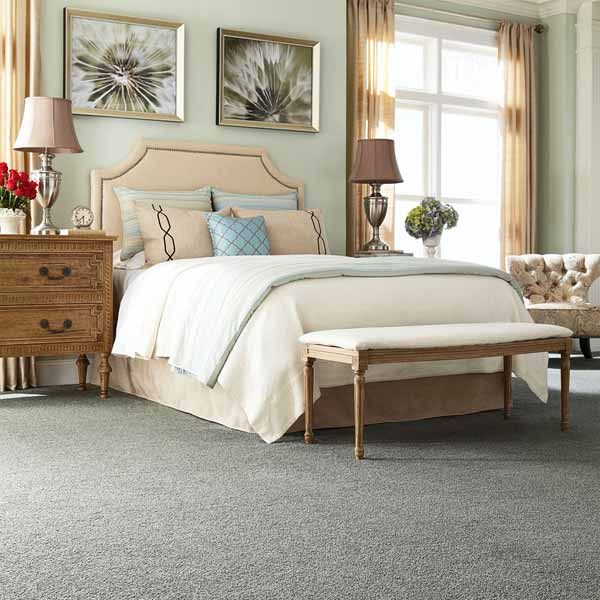 Up the cozy factor in the space where you're bare-foot most often with plush-cut pile in a new, extra-soft nylon.
Shown: Truly Tender II, in Wavecrest, about $4.59 per sq. ft.; Mohawk
Style Guide: Dining Area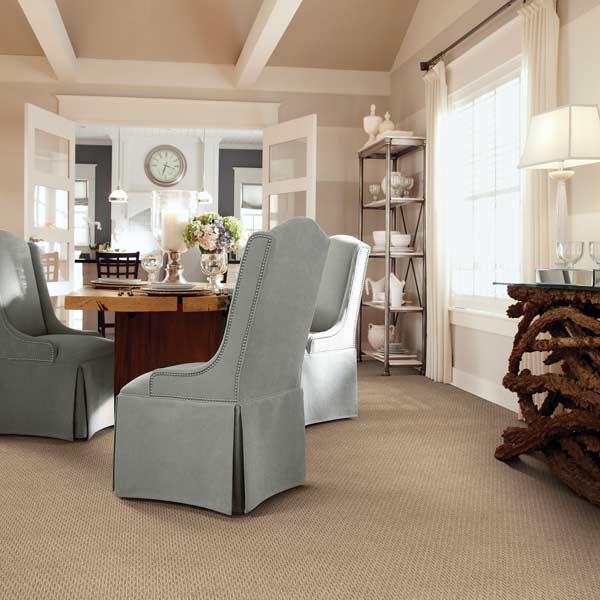 Go for a short, dense nylon cut-and-loop pile that makes it easy to pull chairs in and out and springs back from indentations left by chair legs. Bonus: The stain-resistant yarn keeps spills from penetrating.
Shown: Suede, in Panama, about $4.99 per sq. ft.; Shaw Floors