Choosing a new carpet for a room in your home involves more than finding a style in the color you like. You first will need to consider your lifestyle—what you typically do in that room—location, material, construction, and upkeep. Carpet manufacturers have responded to homeowners' desire for great looks, value, and easy maintenance with many innovations and options in recent years.
Fiber Facts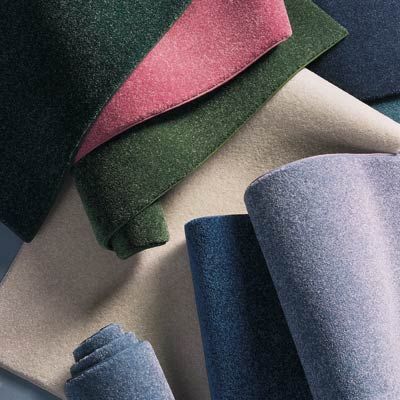 The type of fiber used determines the basic performance and appearance of the carpet. The biggest trend today is: soft. Homeowners seek comfort, and carpet offers a cushion underfoot. It also suppresses noise. The fiber content is usually listed on a specification sheet on the back of the sample. While names may differ among manufacturers, products still fall within one of five basic categories.
5 Types of Carpet Fibers
1. Wool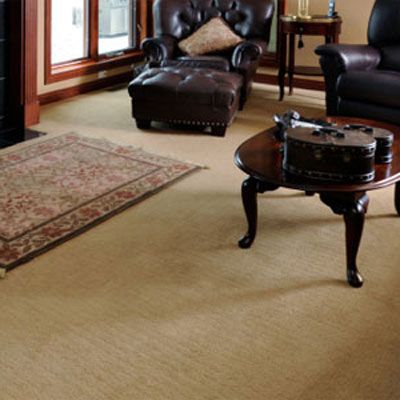 Wool, the granddaddy of all soft floorcoverings, retains its legacy of luxury. Natural and made from woven construction, it offers a greater range of designs, detail, and color than a traditional tufted carpet. Expect good stain resistance as long as you treat it as soon as something is dropped on it. It also has inherent flame retardant characteristics.
2. Nylon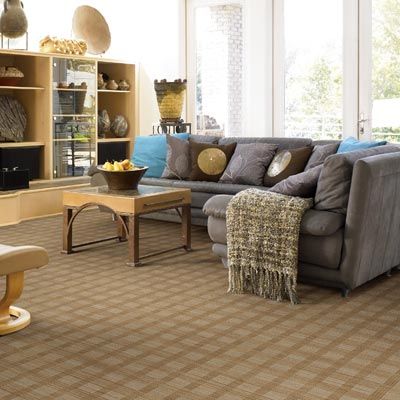 Nylon comes a close second to wool in terms of performance and feel, but on average it costs less. This versatile fiber offers plenty of variety in styles and construction: frieze, textured, shag, loop cut loop (LCL) all can be made from nylon. It has excellent soil resistance, colorfastness and resilience, which allows it to bounce back, making it a suitable just about anywhere. Some of it can be recycled once into another nylon carpet if the manufacturer so chooses.
3. Polypropylene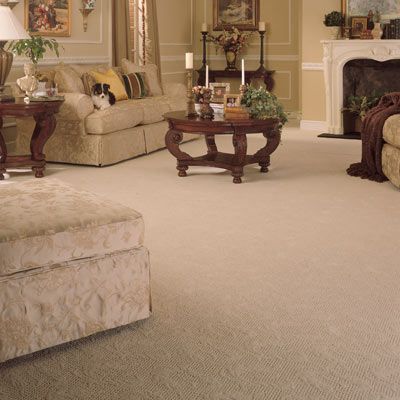 Previously called olefin, polypropylene is a solution-dyed synthetic that is both water- and stain-resistant, making it a good choice for indoor/outdoor carpeting. Because it is solution-dyed, it will not fade, making it good for rooms that get a lot of light or traffic from the outside or from a cholorinated pool. Because it is less resilient than nylon, it is best used in low-pile carpets such as berbers (low, loop-pile carpeting with flecks of different colors).
4. Polyester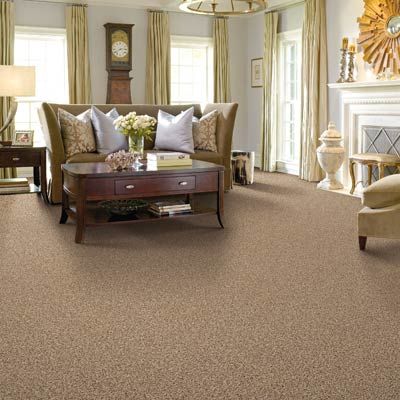 Polyester is noted for its soft hand, or texture, especially when used in a luxurious thick pile. It is a good value choice, as its styling attributes are competitive with nylon—it can be made into loop or cut loop, and it takes color extremely well. But it's not as resilient. Soil resistant and easy to care for, it's suitable for bedrooms as well as playrooms. Everstrand, a polyester carpeting from Mohawk, has been manufactured by a process that uses recycled soda bottles since 1989.
5. Triexta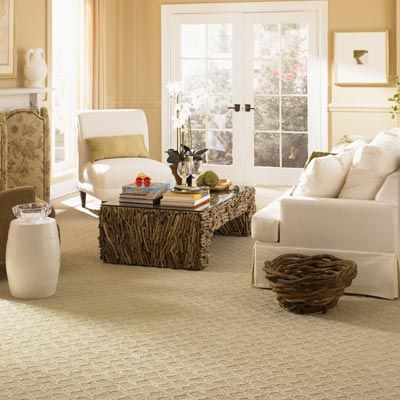 One of the newest fibers to hit the market, triexta (sold under the brand name SmartStrand) combines the performance characteristics of polyester and nylon: durable, stain and soil resistant, easy to clean, colorfast, fade-resistant, and soft. Its made from a polymer, 37 percent of which is created from corn, a renewable resource.
Bonus: Green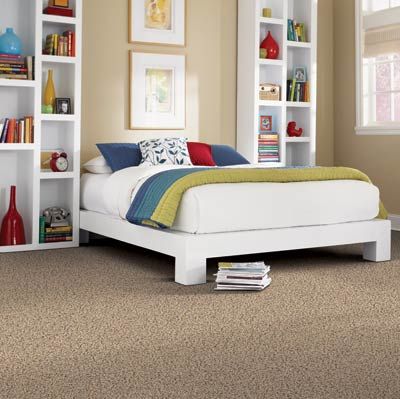 Manufacturers are responding to the sustainability trend with a variety of products that incorporate pre- or post-consumer products. Some make carpets from recycled nylon carpeting. Others use recycled soda bottles to make a green line. If this is an important factor in your decision-making, ask your salesperson for more information among the brands his or her store carries.
3 Types of Carpet Styles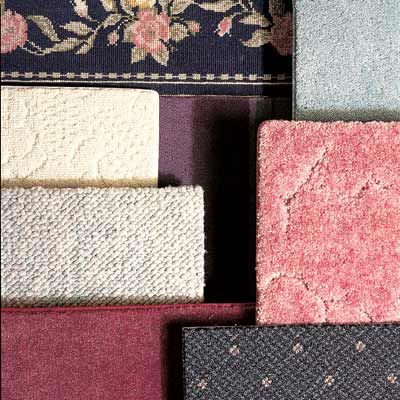 Carpets are made of fibers that are cut, looped or cut and looped. Although there are several different subcategories of carpet styles, all fall within one of these three groups. Once upon a time, as pile height increased, the carpet became softer and more luxurious but also harder to clean. Today, with improved technology and fiber systems, most styles combine softness with durability. The more texture there is in a carpet, the more forgiving it is for foot and fingerprints, everyday dirt, and overall wear.
1. Cut Pile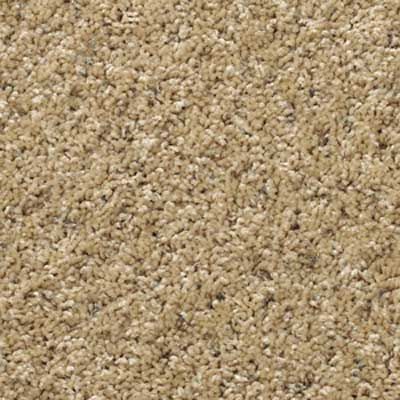 Cut pile achieves its durability through the type of fiber used, density of tufts and the amount of twist in the yarn. The greater the twist, the more resilient the shape, making it suitable for high-traffic areas.
Plush (Velvet): Dense and luxurious, it can show footprints and vacuum marks easily. Good for rooms with low traffic or formal settings.
Textured plush: Most decoratively versatile. Textured surfaces help hide footprints and vacuum marks. Preferred style for busy households. A great "whole-house" carpet.
Saxony: Presents a refined surface that is well-suited to living and dining rooms.
Frieze: Has a "curly" textured surface due to yarns that are extremely twisted that helps to minimize footprints and vacuum marks. Good for areas with frequent traffic.
Shag: Popular for retro applications, shag is a type of frieze, with a very tall pile height.
Cable: Also similar to a frieze, but some fibers are thick and some are thin, for a varied appearance.
2. Loop Pile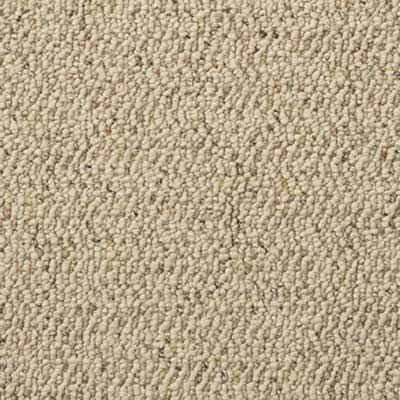 There are level loops and multilevel loops. Because the yarn tips aren't exposed, these carpets tend to wear extremely well, making them good for high-traffic areas, such as hallways and family rooms.
Level loop pile: Loops are the same height, creating a uniform look. This style generally lasts a long time in high-traffic areas. Many of today's popular Berber styles are level loop styles with flecks of a darker color on a lighter background.
Multi-level loop pile: This style usually has two to three different loop heights to create pattern effects, providing good durability and a real dimensional look.
3. Cut-Loop Pile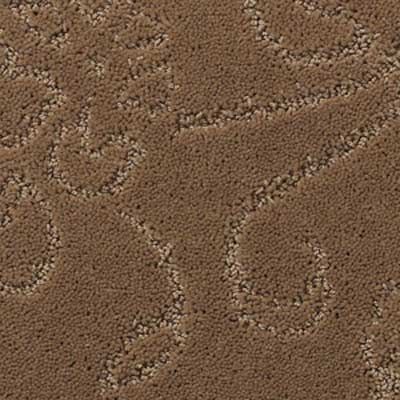 Just as the name implies, this carpet style combines cut and looped yarns. Look for a variety of surface textures, including sculptured effects of squares, chevrons and swirls. The multicolor effects help to conceal soil and stains.
Which Type of Carpet Is Best?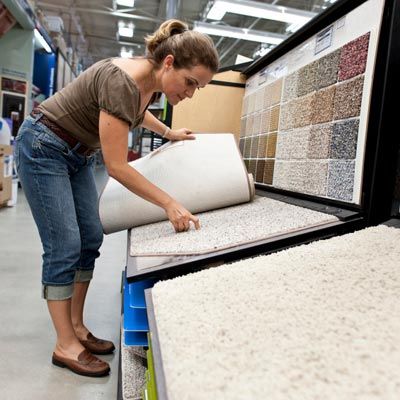 When choosing a new carpet, think function first. Ask yourself a few questions when choosing your ideal type of carpet:
What is this room used for?
How much traffic does it get?
Does the room receive a lot of sunlight?
Does the light change during the day?
Is it next to indoor or outdoor spaces?
How often am I likely to vacuum it?
Answers to these questions will help you begin to determine the best fiber for your carpet as well as texture, construction, and even color.