No Heat Required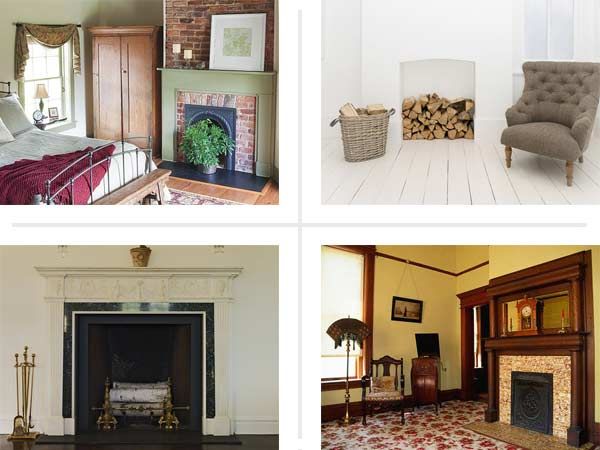 The hearth is often called out as the heart of the home, but that designation isn't restricted to a warm and glowing fireplace. Here, 10 easy ways to make a nonworking fireplace a design focal point in your house.
Fill It With Fire-Ready Logs Anyway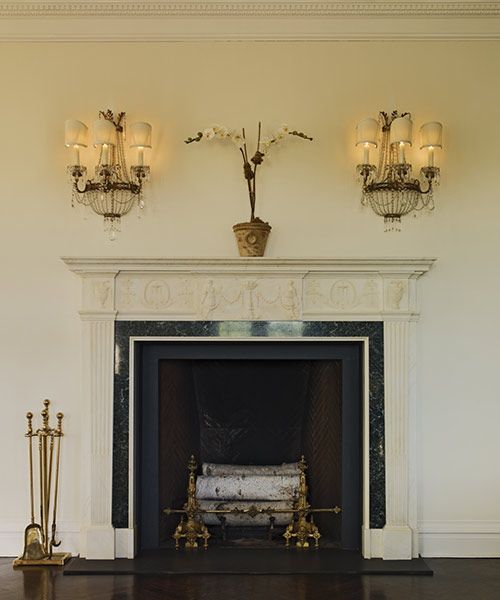 Fool onlookers with the appearance of a hearth poised for lighting. Here, an ornate log holder and matching fireplace tools reinforce the period look of a detailed mantel and lavish sconces.
Create a warm look with these fireplace design ideas.
Embrace a More Organic Design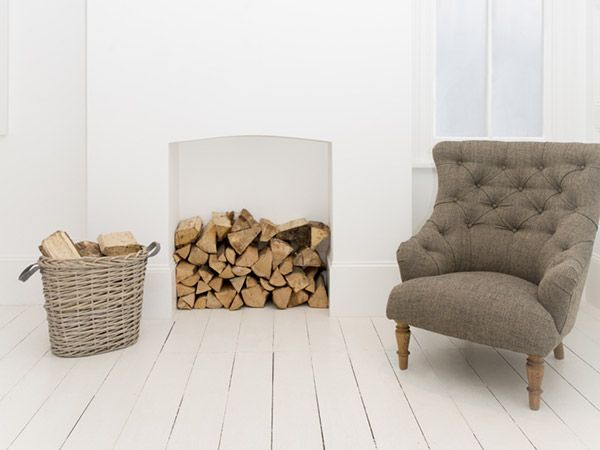 For a slightly different approach in displaying firewood in a log holder, fill most or all of the firebox with chopped wood. The organic approach will complement earthy, natural living room decor.
Check out This Old House TV landscape contractor Roger Cook's quick tip for splitting wood more easily.
Fake Stacked Logs With a DIY Summer Front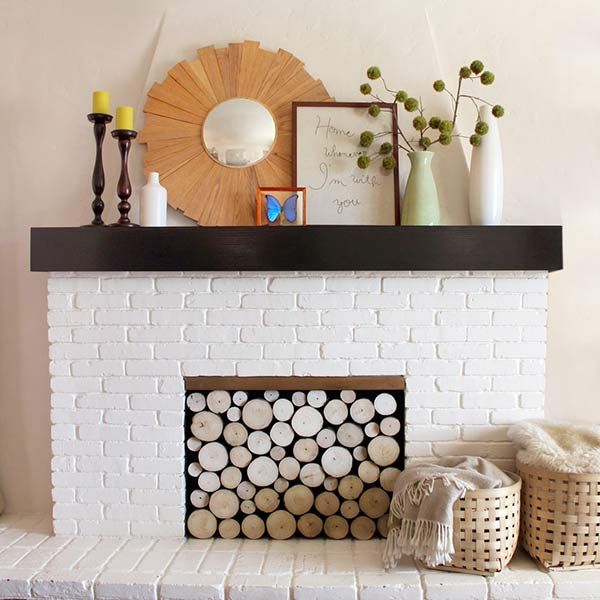 Do you love the rustic look of chopped logs but loathe the mess real logs make? TOH magazine reader and Pepper Design blogger Morgan Spenla put together this charming summer front that makes cleaning a snap.
Follow the full how-to for creating a faux-log summer front.
Place Tiered Candles Inside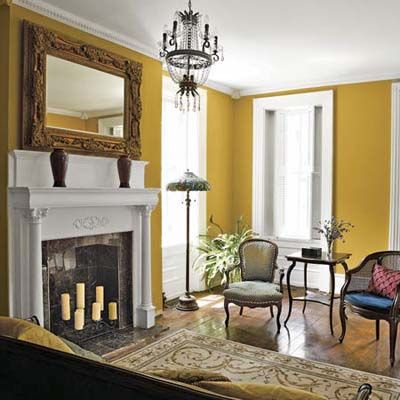 Give substantial pillars a new resting spot on a tiered stand in the fireplace. If you choose to light them, use a fire screen to keep the flames away from your prized rug or children. Lengthen the life of your pillar candles by placing them in the freezer the day before you burn them.
Keep your family safe with info on hidden home fire hazards.
Cover It With an Ornate Fire Screen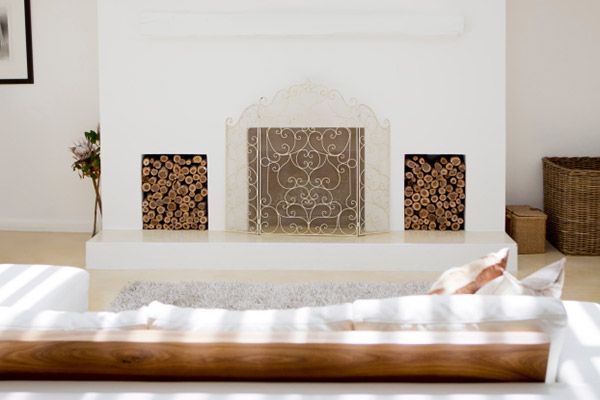 Safety accessories can be pretty, too. Source a screen with a design you love and let it work as a piece of art.
Make your own fireplace fixture with this easy how-to for turning a window sash into a fire screen.
Use It as a Shadow Box to Display a Favorite Object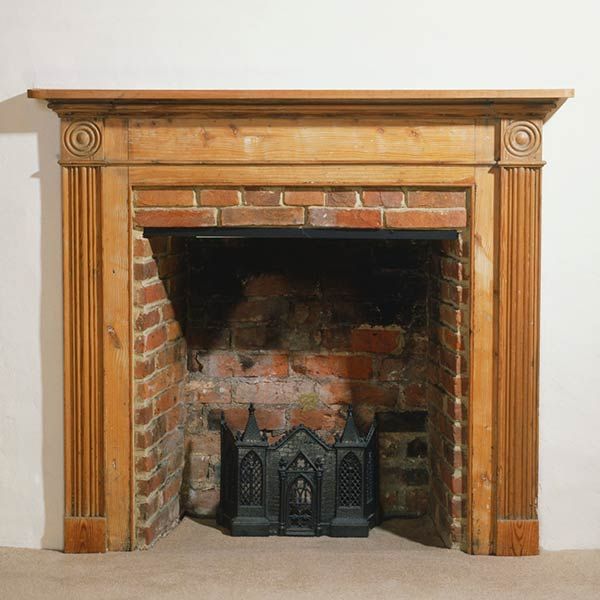 Forget the traditional shadow box and tuck a hefty object inside the firebox, like a handsome architectural model or large family heirloom.
Handsome Firebox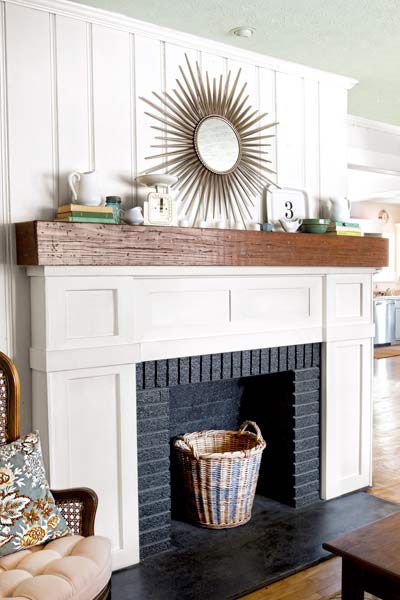 Keep it simple—but dramatic. This worse for wear firebox got a flaw-covering paint makeover.
Check out other unexpected ways to decorate with black.
Paint It White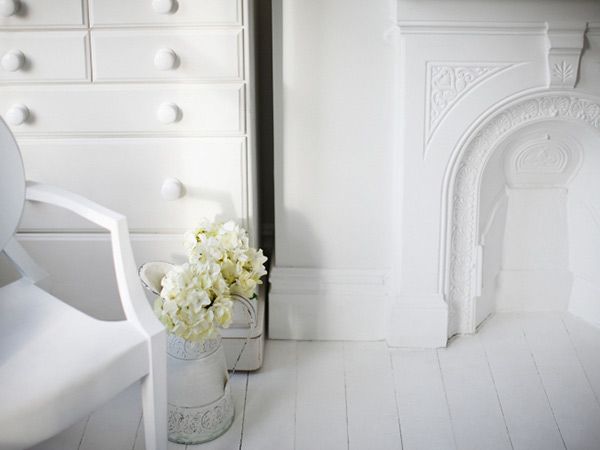 Create a bright space with the simplest of color. Here, a room coated in white helps the details of an old fireplace and mantel stand out.
Add some more oomph to your fireplace by painting the mantel in an unexpected color.
Highlight a Houseplant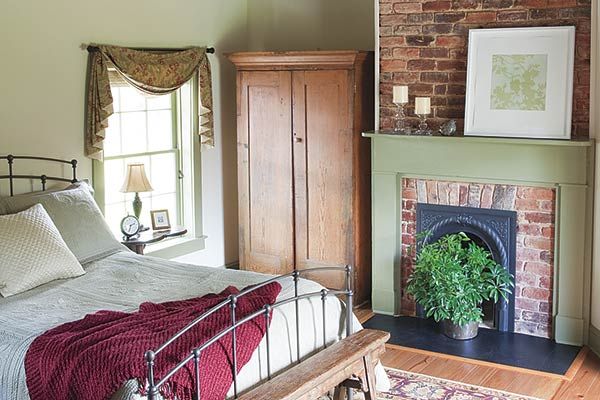 Show off the houseplant you've managed to keep alive in an unexpected spot.
Grow your own with these pro picks for easy-care houseplants.
Add a Vintage-Look Summer Front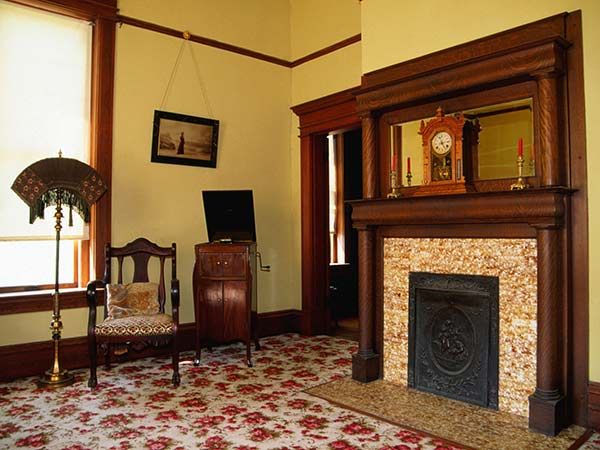 Bring some old-house charm to the hearth by sourcing a summer front from a tag sale or flea market.
Find summer fronts and other old-house parts by following our salvage yard shopping tips.