Key to a Safe Home
We asked, and you told us that what most needs fixing in your house is your front-door lockset. So here's a handy guide to help you know what you can repair yourself and when you need to call a locksmith
Cylinder Lock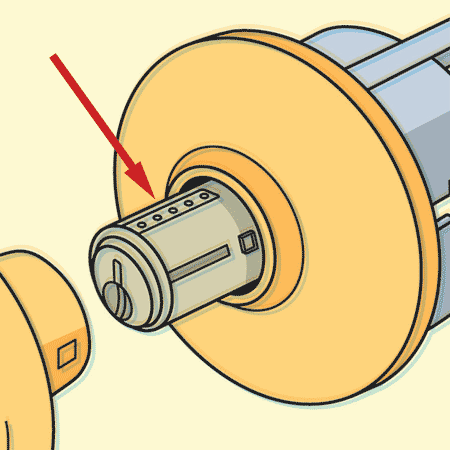 Turns with correct key, freeing knob to retract latch bolt.
Keyway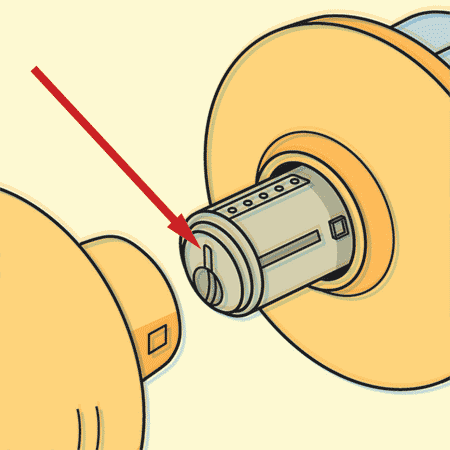 Slot in cylinder for key.
If key doesn't turn smoothly, degrease with electrical contact cleaner, then spray with graphite or Teflon. Insert key and turn several times. Lubricate at start of summer and winter. If it seizes up, call locksmith.
Key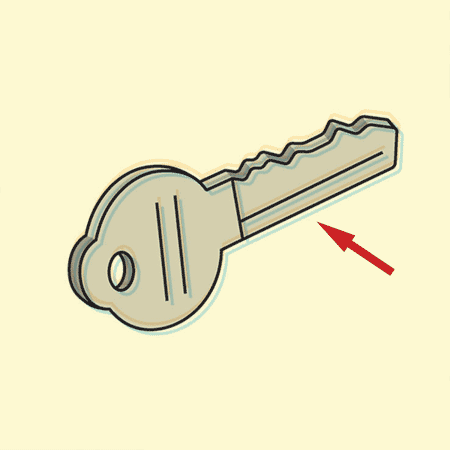 Opens lock only if notches correctly align with series of spring-loaded pins in cylinder.
If newly cut key doesn't turn smoothly, hold over candle to cover in soot. Insert in lock, turn, and remove. Gently file down shiny spots where soot rubs off. If older key has worn peaks, time for lock to be replaced.
Rosette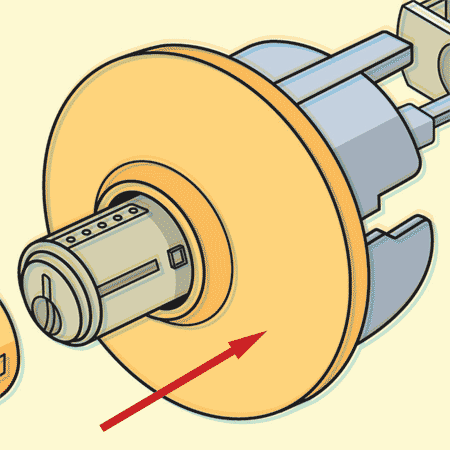 Decorative cover (also called rose or escutcheon).
If loose, tighten mounting bolts.
Chassis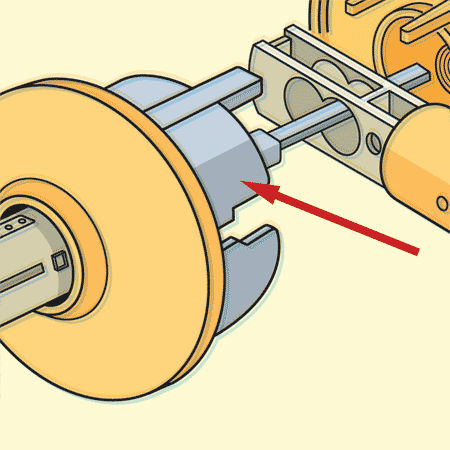 Protects lock from tampering if rosette is pried off.
Mounting Bolts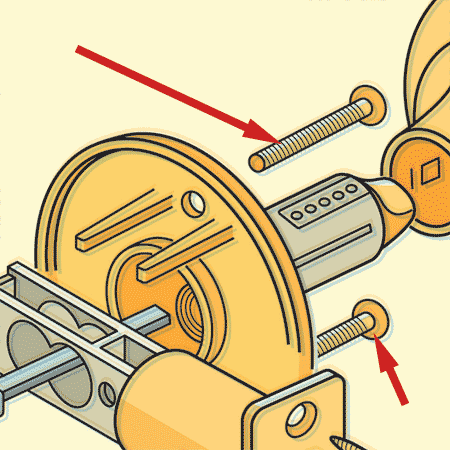 Holds chassis together.
Tighten if lockset is loose.
Knob Retainer Hole
Push stiff wire in hole and turn key to remove knob.
Spring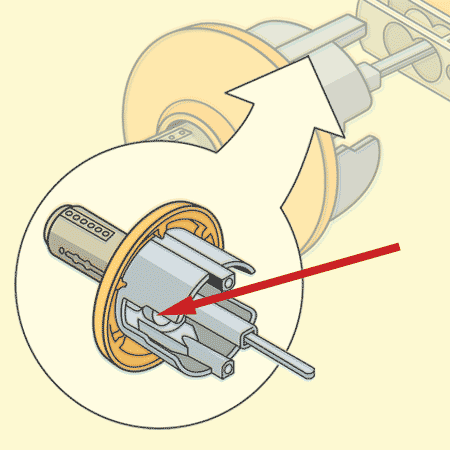 Returns knobs to neutral position.
If knob has no resistance, spring may be broken, requiring locksmith or new lockset.
Faceplate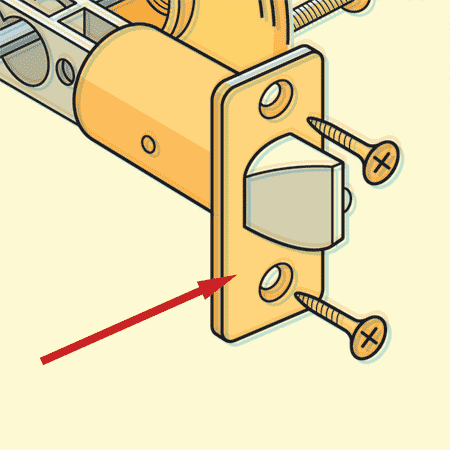 Secures latch assembly to mortise in door.
Latch Bolt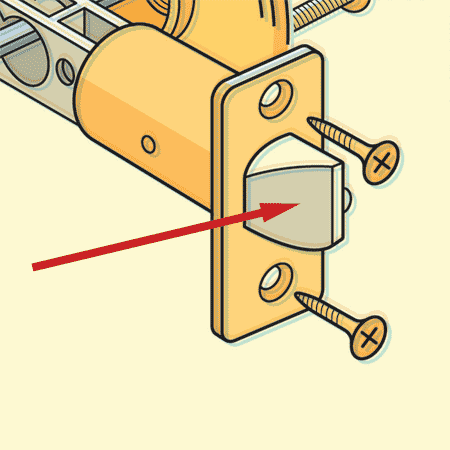 Engages strike when door is shut, keeping door from swinging open.
Spindle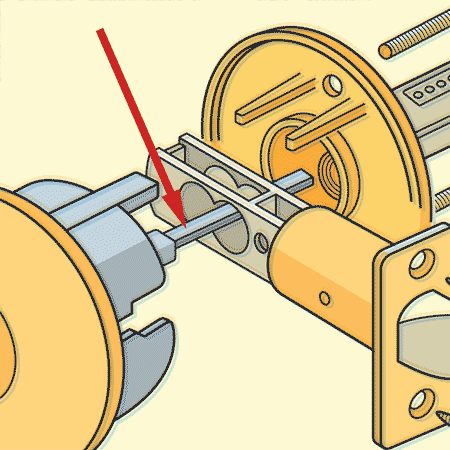 Connects knobs and retracts latch bolt when knobs are turned.
Dead Latch Plunger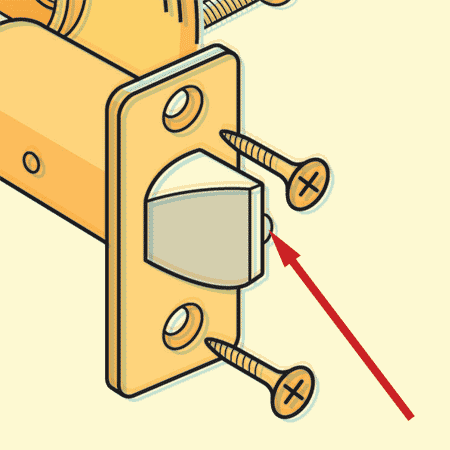 Engages latch bolt to prevent it from being pried open from outside.
Mounting Trim Screws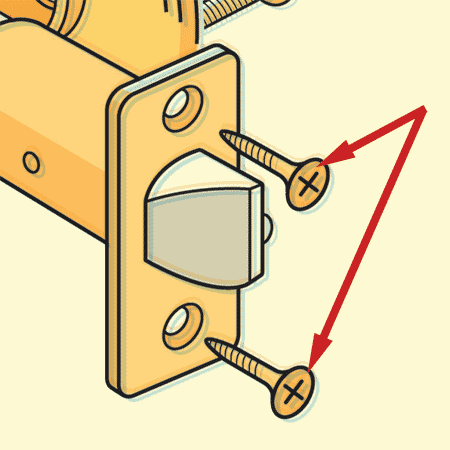 Secure faceplate to door and strike to jamb. If holes are stripped, fill with matchsticks and glue and let dry before resetting screws.
Strike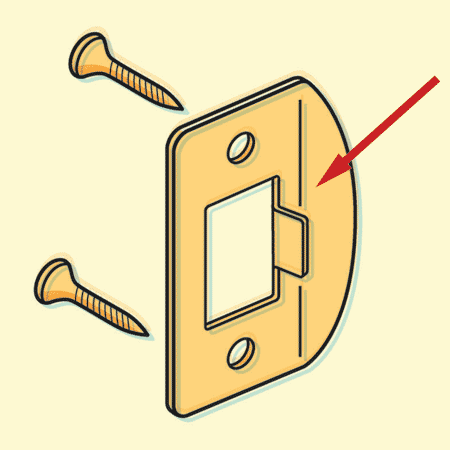 Reinforces latch mortise in jamb.
If latch doesn't catch, tighten mounting screws, reposition, or replace with adjustable strike. If door rattles, slightly bend out small tab on opening.