Being able to unwind after a long day in your very own hot tub is a dream for many homeowners, but part of that dream likely includes an attractive, restful ambiance. A hot tub that's plopped into the middle of a yard won't look like it belongs there—it should either be built into the landscape, or the perfect setting should be designed around the tub.
Here are some inventive and resourceful backyard hot tub ideas for you to consider, for truly creating a personal oasis.
Build a Privacy Wall
Most people would prefer to enjoy a relaxing soak without the neighbors peeking in. If that's important to you, build a privacy wall around the tub—perhaps one that's made from a natural material, such as wood or stone, to add to the tranquility of the space. Other hot tub privacy ideas include putting up a freestanding room divider, such as a shoji screen, or a trellis covered with climbing plants.
Set Up in a Gazebo
Similar to the pergola, a gazebo is an ideal structure for housing a hot tub. Most gazebos are designed to be open-air, but some feature wraparound windows that provide the added function of shielding their occupants from the elements. A creative hot tub gazebo idea is to turn the space into a working greenhouse, with tropical plants and wood-inspired patio furniture.
Set Up Under a Pergola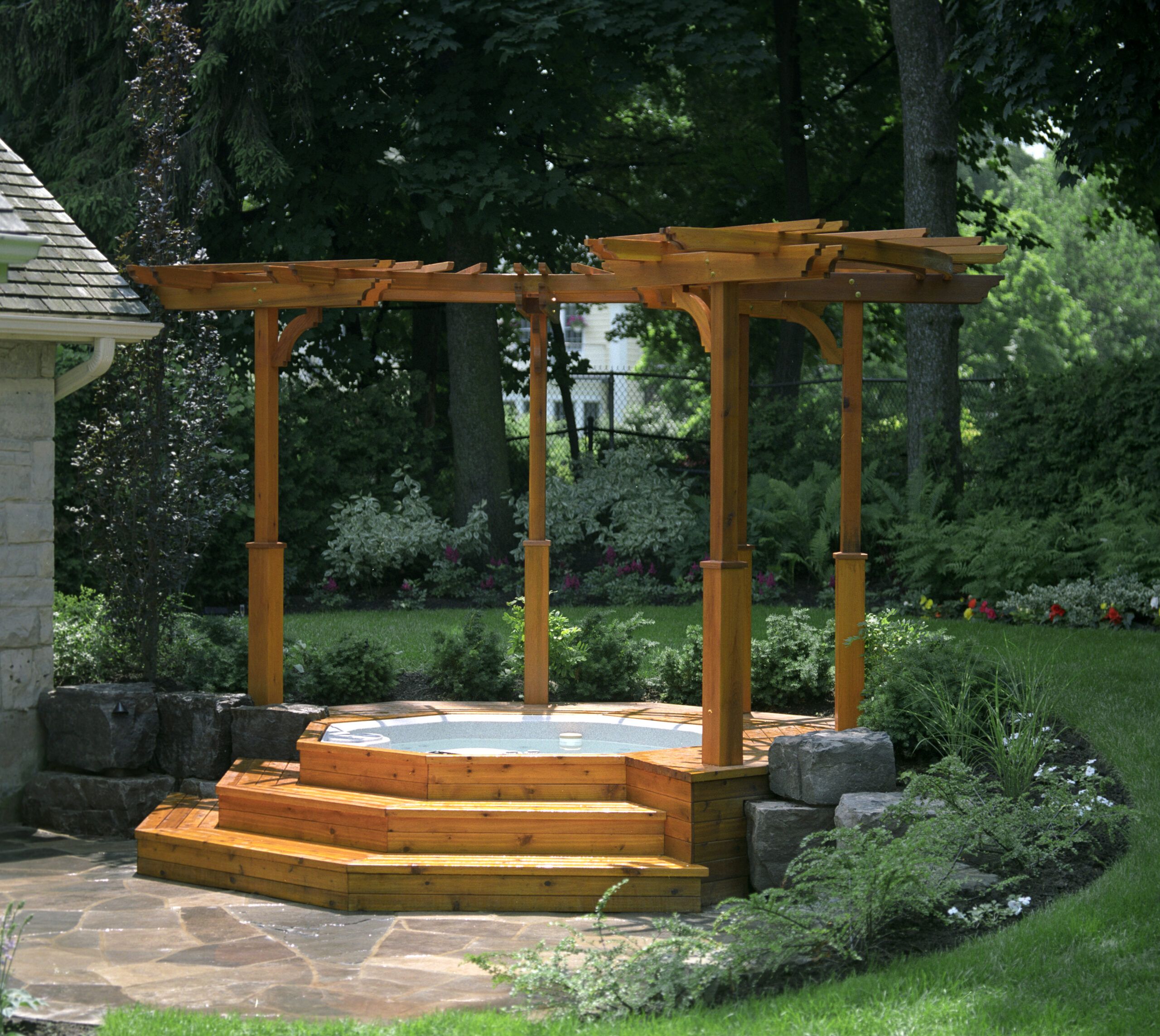 For a classic hot tub patio idea, consider setting up your retreat under a pergola. The structure is ideal for providing shade, as well as beams to hang hot tub lights from. Plus, the semi-enclosed design lends a sense of privacy and designates a set space for relaxation.
Install a Bar Counter
What's more relaxing than sipping a cool drink while enjoying a hot soak? Make it easy to be able to grab a refreshing beverage (and maybe some snacks!) by installing a bar counter next to the tub. It's an extension that adds so much convenience to your spa experience.
Add Benches
Placing a bench around the hot tub can go a long way to enhancing the usefulness of the space. It serves as a seat for guests and also functions as a place to set down drinks and towels. In addition, a bench helps to visually integrate the hot tub into your patio or deck space.
Camouflage the Tub with Elements from Nature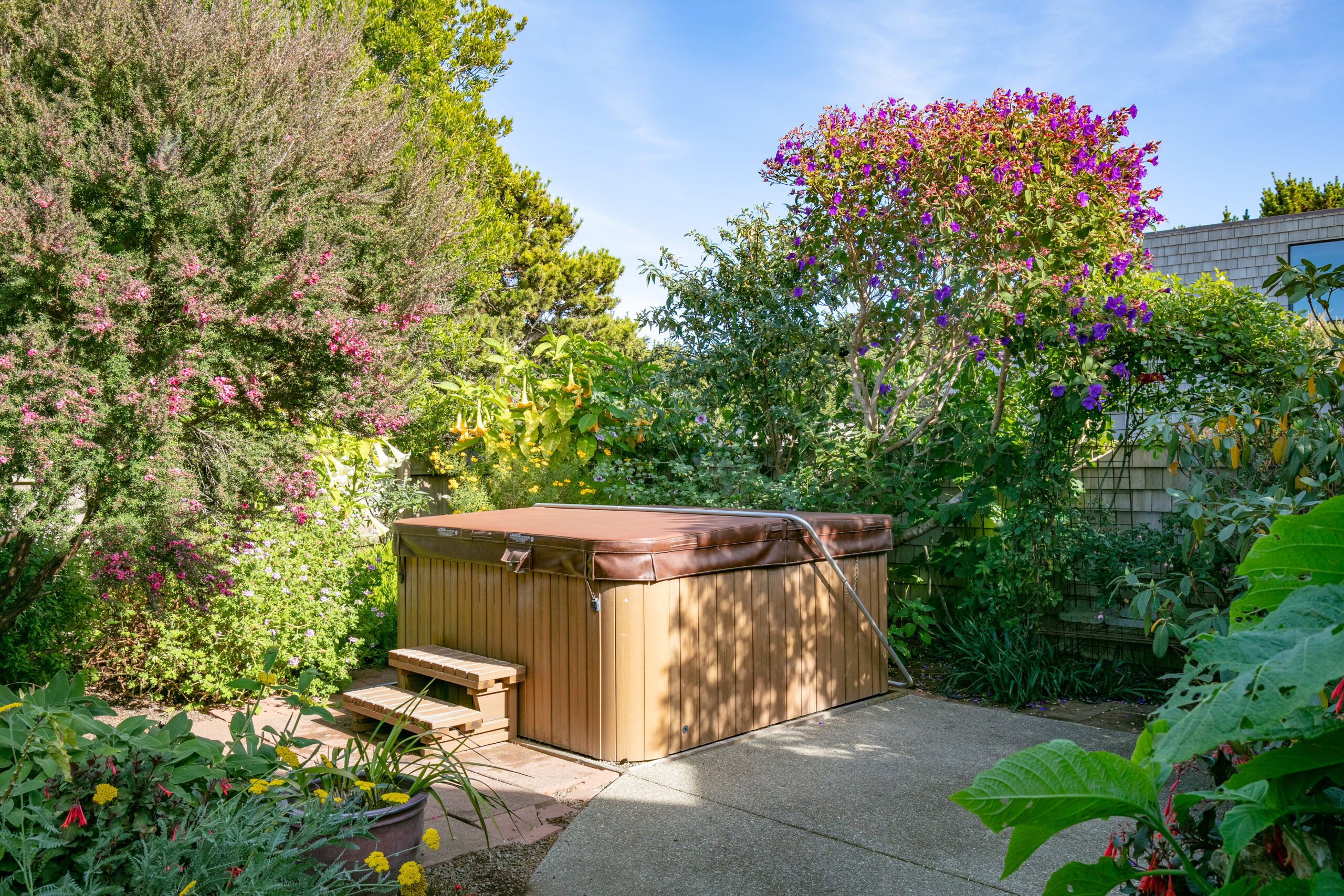 Pretend your hot tub is a natural hot spring simply by camouflaging the walls of the tub! Planting the right shrubs and bushes around the area—and situating stones in just the right places—can create the effect of a natural setting. Consider hiring a landscape designer to help plan the space.