Why You Need to Stain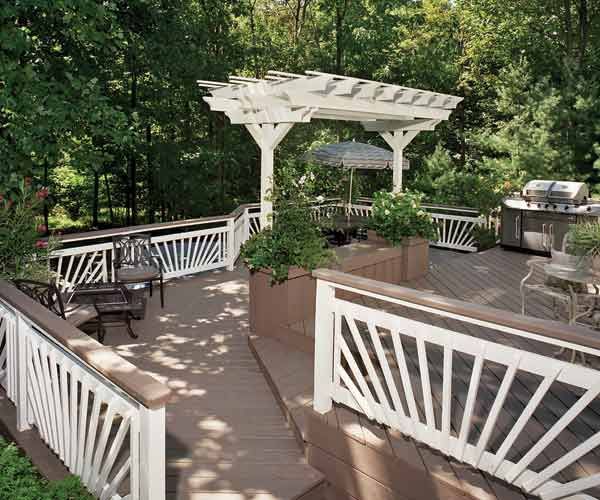 The bare wood of your home's outdoor features, like the deck or siding, is beautiful, but without the proper staining to protect it, it is destined to turn gray and weathered.
Be sure to get a stain that penetrates deeply into the wood, building a protective barrier against moisture and sun damage.
The condition of the wood and the look you're going for will also help determine which stain is right for you. Read on to review all the available options before you buy, so you'll be sure to choose a product that will give your deck a long-lasting, durable, and beautiful finish.
Shown: Flood® SWF-SOLID in Shagbark Brown and True White
Barely-There Color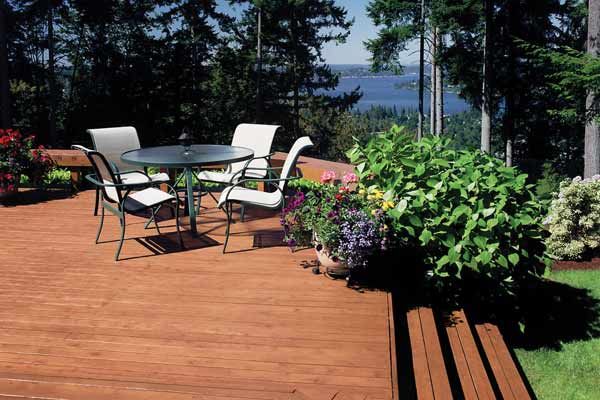 If you prefer the look of natural wood, try a translucent wood finish like Flood® CWF-UV®. Translucents offer protection against the elements with just a hint of color, to enhance the wood without sacrificing the grain and texture.
Shown: Flood® CWF-UV® in Cedar
Barely-There Color: (Continued)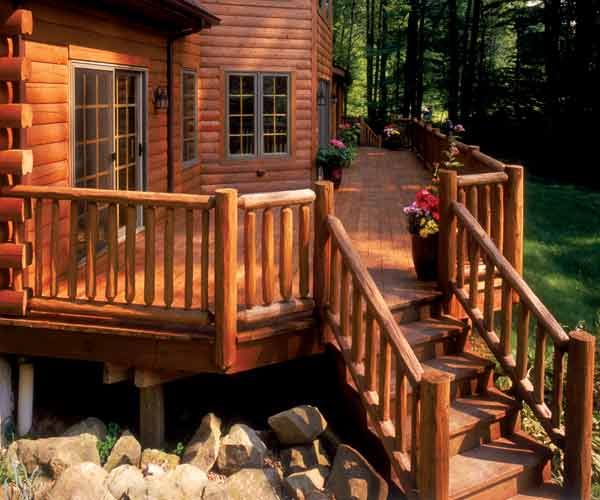 For the same translucent look but even greater protection, look for a premium product like Flood® CWF-UV®5. Compare labels to determine which product will last the longest.
Shown: Flood® CWF-UV®5 in Redwood
Color With Visible Grain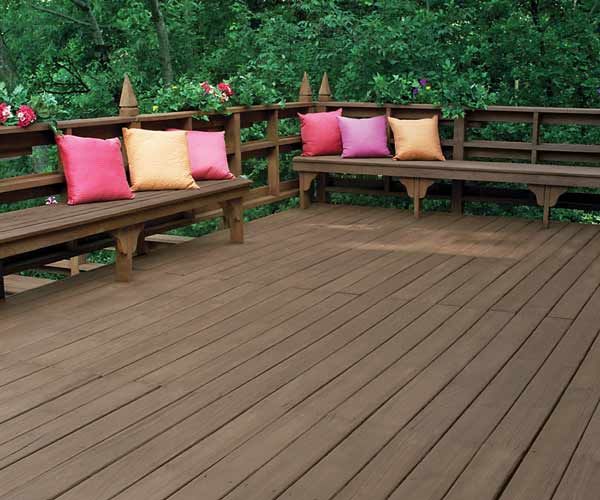 If you prefer to keep the grain visible but would like to change the color, a semi-transparent stain like Flood® TWF-SEMI would be the ticket.
Shown: Flood® TWF-SEMI in Dusty Trail
Maximum Color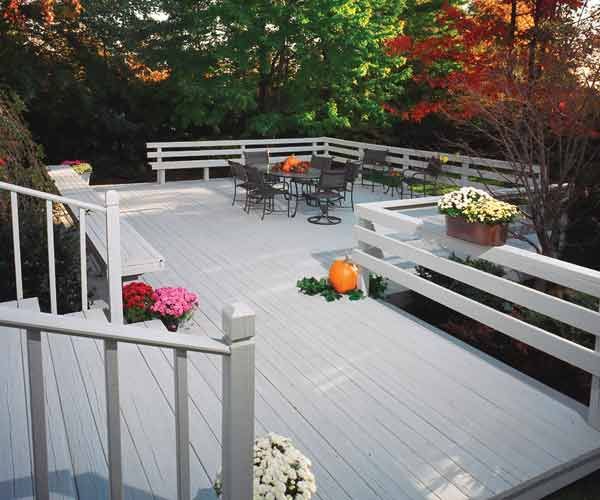 For the most saturated color coverage, use a solid stain which will obscure the grain but still show off the wood's texture, so that it doesn't look artificial. Flood® SWF-SOLID stain has an opaque finish that hides imperfections without the need for primer, making the job a bit easier.
Shown: Flood® SWF-SOLID stain in Traditional Cape Cod Gray
Tips for Choosing
When deciding which color to use for your staining project, it's important to consider the condition of your exterior wood. If the wood is brand new, you may want a translucent stain to show off its natural beauty. For weathered wood, consider a semitransparent or solid stain. The more opacity a stain has, the more effective it will be at hiding flaws, and by offering protection against the elements, prolonging the useful life of the wood.
To find the stain that's right for you, get your Simple Staining Plan at flood.com
Shown: Flood® SWF-SOLID in Spruce Green and True White