Endless Ways to Design Your Dream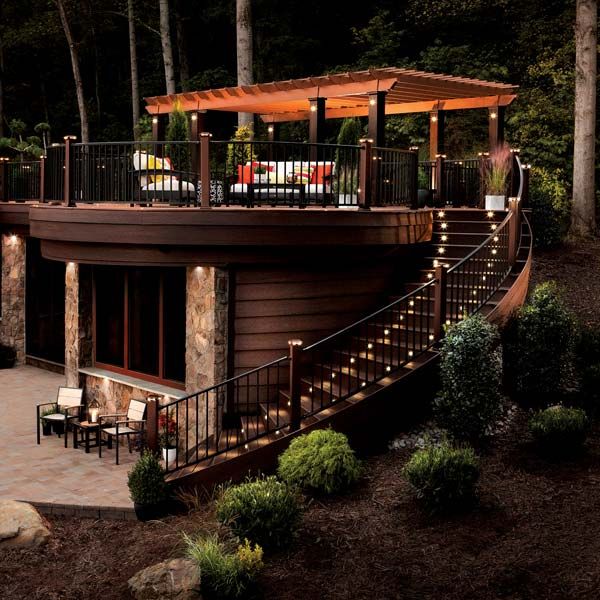 You can create a personalized outdoor space with products that stand the test of time, and ultimately make your life easier. Just design from the ground up with steel framing, decking, railing, lighting, trim, pergolas and even furniture. So you have hundreds of design options.
The Perfect Materials for Your Backyard Oasis
When designing an outdoor space, make sure you select products that are not only beautiful, but low maintenance, so you can spend more time relaxing and enjoying your weekends.
Green—Everyone's Favorite Color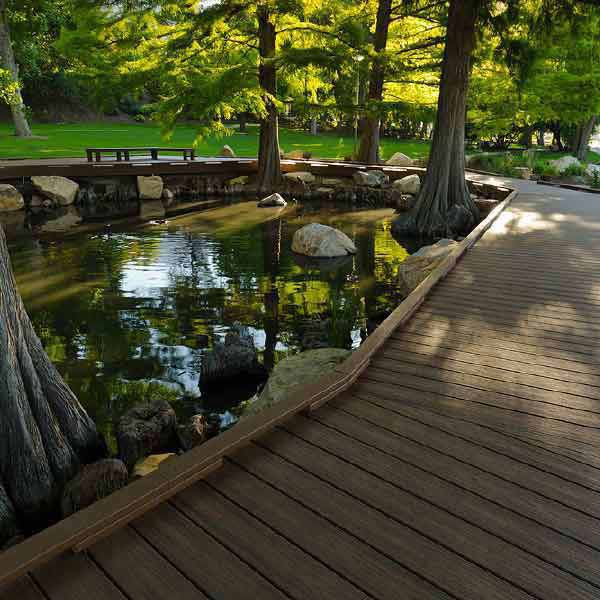 Trex Transcend® decking is certified to be made from at least 95 percent recycled material. Trex's entire collection of decking products are environmentally friendly as well, made from reclaimed plastic and wood—materials that would otherwise go unused in landfills.
High Performance Decking and Railing
For all of the charm and non of the trouble of real wood, Trex Enhance® decking provides a low-maintenance, high-performance composite at a value that only adds to its appeal. Featuring a rich finish with high-definition grain pattern in three classic shades, Enhance is just one way to bring Trex's signature style to your home.
Easy to Forget. Impossible to Ignore.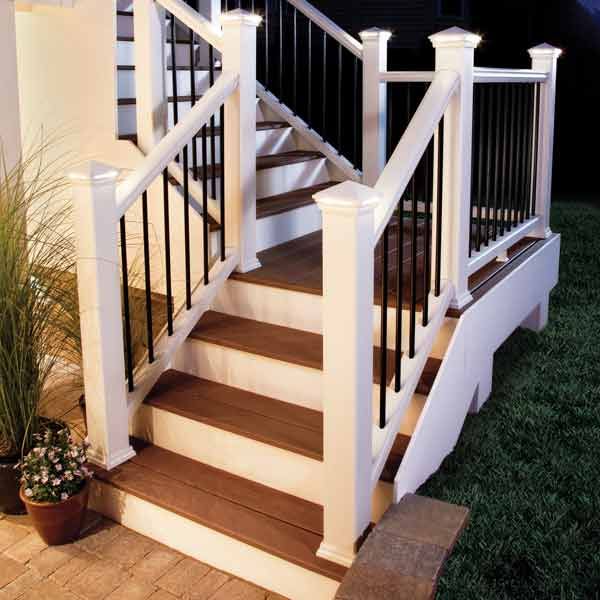 No outdoor living space is complete without railing that perfectly captures its surroundings. Trex Enhance® decks mix and match with all Trex railing lines, allowing for a completely customized look for any aesthetic.
Perennial Beauty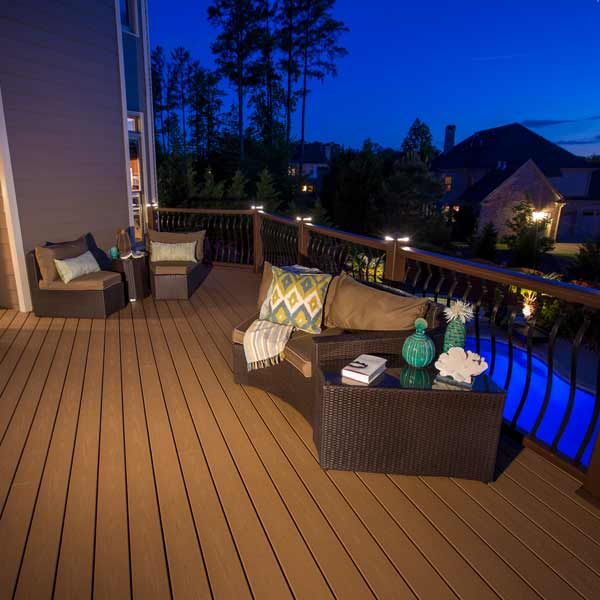 Take any outdoor space from invisible to inviting, with sophisticated lighting options and décor. And Trex Enhance® decking's three classic shades bring a welcoming aesthetic to your dream outdoor space, day or night.
The Perfect Welcome Mat for Your Home
The front of the house is an often overlooked outdoor space—it can easily become a breakfast nook, reading spot, living room or lookout tower. Trex Transcend® Porch is a low-maintenance porch system that will up the curb appeal of any home.
Tip: It's been said that painting porch ceilings pale blue can keep insects, wasps, and birds from building nests in the corners because they mistake it for the sky. Whether it's true or not, the color adds a calming effect to any porch.
Railing Offers a Personalized Look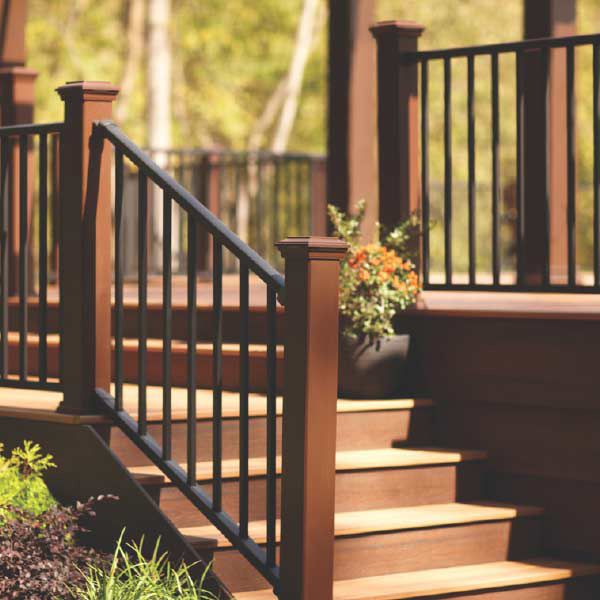 Don't forget about the railing—it's what your neighbors see and what sets your deck apart from others. Trex introduced Trex Reveal® this year, an aluminum railing profile that has a sleek, modern look. Aluminum railing has unparalleled strength and a powder coating that allows the aluminum to retain color and resist corrosion.
See Your Deck in a Different Light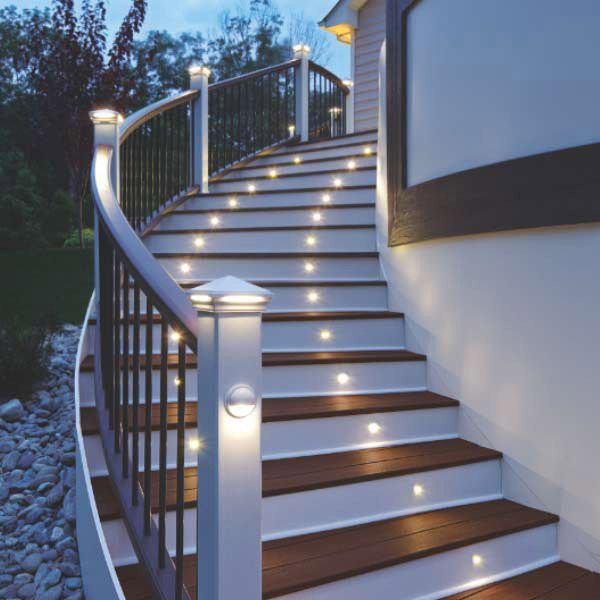 You can practically double your deck time and warm up cocktail parties by adding lighting components to your deck. It adds ambience and safety to a new deck, or can be retrofitted to an existing deck. Trex® Outdoor Lighting™ is an extremely durable, low-voltage lighting system available in multiple colors.
Steel Deck Framing—Stronger, Safer, Smarter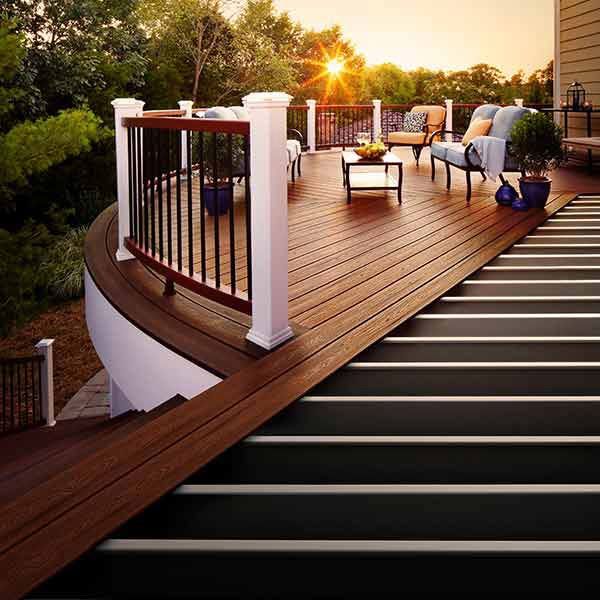 When you design an outdoor space with high performance composite decking, you're using a product that won't rot, warp or splinter. But what about the frame that your new deck rests on? It only makes sense to use a frame that will last as long as your deck surface. Trex Elevations® steel deck framing gives you a stronger, safer structure, a flatter decking surface and more design flexibility.