Once upon a time, selecting a decking material was a simple process because wood was the only choice available. Today, other options range from composite to plastic and even aluminum. Traditionalists will always see wood as the one true decking material, but the new alternatives offer many alluring benefits, including longevity and low maintenance.
Take your time while researching your choices. Exploring all the possibilities may open your mind to a material you've never considered before or even known about. We've listed some popular options below.
Deck Material Options
Wood Decking Material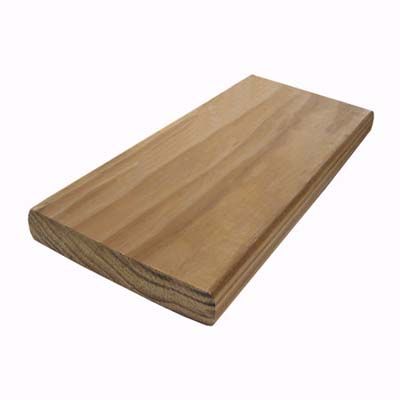 The original and still most common decking option, wood is natural, strong, easy to install and feels good under bare feet. But it also requires an annual cleaning and can rot, splinter, and warp. Even though all wood naturally weathers to a gray color, it should be cleaned and re-stained every two to three years to keep it looking its best.
Pressure Treated Wood
Lasting about 15 years, this is the least expensive type of decking. Most pressure-treated wood is made from Southern yellow pine, which is quick to splinter if not maintained. When working with this wood, always use gloves, wear a mask, and never burn it because the toxic chemicals in the wood that prevent rot and termites can also be harmful to your health. These chemicals are also highly corrosive so for best results, use only stainless steel fasteners.
ACQ, from Ring's End, about $1.32/lineal ft.
Tropical Hardwoods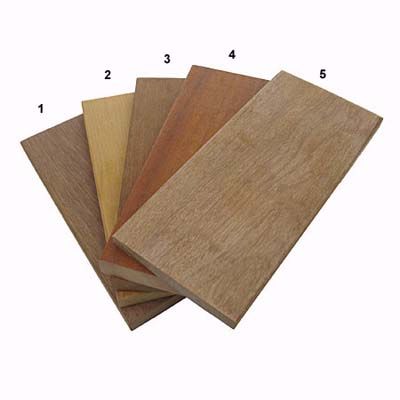 Extremely dense and highly durable, these patio decking materials are rich in color and resistant to insects and decay and last about 25 years. But they are also expensive, heavy, and hard to work with — so hard in fact that you can't hammer a nail without drilling a hole first. Avoid dark woods if your deck sees a lot of sun during the day because they will heat up like a frying pan.
Redwood and Cedar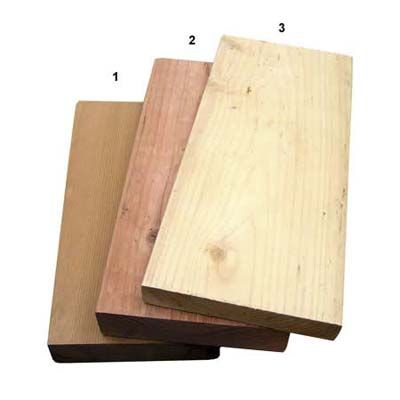 A step up from pressure-treated wood—and costing about three times more—are cedar and redwood. These woods contain natural defenses against rot and insects, and should last around 20 years, but they are soft and easily damaged by foot traffic. Red cedar and redwood are both lightweight and stiff. Lighter-colored Port Orford Cedar is the hardest and most wear-resistant cedar.
Cedar is from the same genus as redwood, so the two have similar properties, but the former is less dense and can flex more without breaking. It also has less natural oil, which makes it easier to stain. Cedar forests are more abundant than redwood forests, making cedar the eco-friendlier and less expensive option.
In the past, redwood was more prized for its rich, red-brown coloring. It's also the most fire-resistant wood on the market. However, excessive logging has made redwood less available, and what's on the market today comes from new-growth trees, which aren't as strong as the old-growth ones that built up redwood's reputation. Redwood is mostly offered on the West Coast, from where it's sourced.
Both cedar and redwood need to be power-washed, sanded, and refinished every three years or so. The material can last decades, but like all woods, the sun soon fades their natural color to gray; a sun-blocking stain is required to keep the color sharp. A water-repellent wood preservative can help prevent fine splits from occurring.
Red Cedar, from the Western Red Cedar Lumber Association, $1.25-$2.75/lineal ft., depending on grade
Redwood, from the California Redwood Association, $1.50/lineal ft.
Port Orford White Cedar, from Ring's End, $1.50/lineal ft.
Composite Decking Material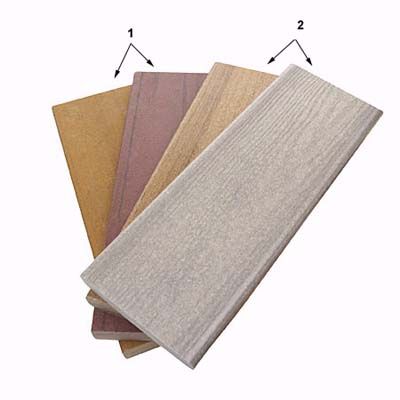 Composites are made to look like real wood and come in a wide variety of natural-looking hues and grain patterns. Made by combining a blend of plastic and waste wood fibers, these boards won't splinter and don't need to be stained or painted, thanks to a built-in UV resistance.
Composites are more expensive and heavier than most woods and must be scrubbed regularly to prevent mildew, but if you factor in the maintenance costs for a wood deck, the amount you end up spending may turn out to be comparable.
Composites aren't as stiff as wood, and they move more in response to changes in temperature. Be sure to follow the manufacturer's installation instructions to the letter. When screwing through the face, use the special fasteners designed to prevent bumps from erupting around screw heads.
Same Texture on Both Sides
Installation is less complicated when the boards have the same texture on both sides. Trex offers a smooth, double-sided finish, while Monarch has a wood-grain finish on either side. This will make it easy when laying the planks, as it can't be put in the wrong way.
Brasilia, from Trex, $2.85/lineal ft.; recycled polyethylene and waste wood from woodworking manufacturers; 25-year limited warranty
Exotics, from Monarch, about $2.67/lineal ft.; virgin plastic and recycled wood floor from the furniture and flooring industry; 20-year limited warranty
Different Texture on Each Side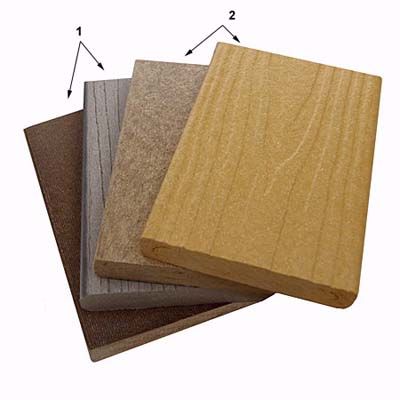 It's nice to have options. Certainteed makes its Boardwalk decking with a smooth and a wood-grain face. TimberTech's TwinFinish has a brushed, textured surface and a "VertiGrain" surface, which resembles wood-grain. Their "Earthwood" product is VertiGrain and serrated.
Earthwood, from TimberTech, $2.50-$3.00/lineal ft.; virgin polyethylene and reclaimed wood fiber; 25-year warranty
TwinFinish, from TimberTech, $2.00-$2.50/lineal ft.; virgin polyethylene and reclaimed wood fiber; 25-year warranty
Boardwalk, from Certainteed, $2.60-$3.00/lineal ft.; PVC and wood flour/natural fibers; 10-year limited warranty
Engineered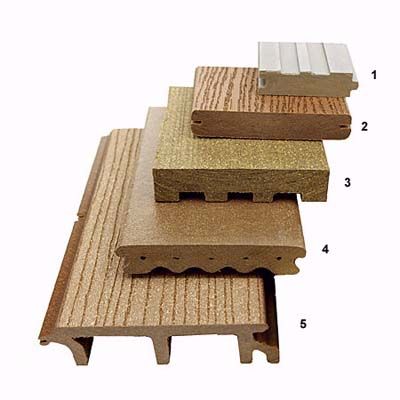 Grooves on the underside of composite decking can make a board lighter without compromising stiffness. Grooves in the edges of a board allow the use of hidden fasteners so no screws are visible on the deck's face.
Tendura, for use only on covered porches, $2.50/lineal ft.; polypropylene and waste wood fiber; lifetime limited warranty
Latitudes, from UFP Ventures II, Inc., $1.99-$2.09/lineal ft.; polyethylene and wood flour; 15-year limited warranty
ChoiceDek, from Weyerhaeuser, $1.82/lineal ft.; recycled polyethylene and recycled wood fiber; limited lifetime warranty
Boardwalk, from Certainteed, $2.60-$3.00/lineal ft.; PVC and wood flour/natural fibers; 10-year limited warranty
Floorizon, from TimberTech, $2.50-$3.00/lineal ft.; virgin polyethylene and reclaimed wood fiber; 25-year warranty
Plastic Decking Material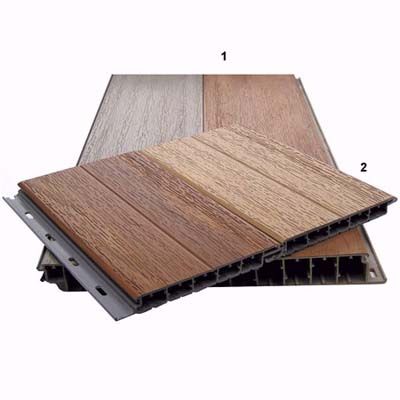 Cellular PVC vinyl decking is made entirely from environmentally safe plastic—there's no wood in it at all. This means that it's even more durable than composite and will likely last a lifetime. It's splinter-free and requires almost no maintenance, except for the occasional cleaning. But it doesn't always look, sound, or feel much like wood.
These decks also have complex fastening systems so the pieces can move as the temperature changes, but they squeak when you walk on them.
The price of PVC decking varies depending on the quality and design of the material, but in general it's more expensive than composite.
PVC Examples
The 1.2″ thick ForeverWood contains hollow channels to maximize stiffness. A hidden rubberized strip helps minimize noise and squeaking. The tongue-and-groove feature makes for easy installation and hides the screws so that you have a neat, uniform look.
DeckoraWood is a similar material, but only 5/8″ thick, so it can be placed over existing wood decks or concrete patios. The wood-grain on each material provides extra traction, especially when the deck becomes slick.
ForeverWood, from ICA Group, Inc., $3.50/lineal ft.; 100% PVC; limited lifetime warranty
DeckoraWood, from ICA Group, Inc., $2.25/lineal ft.; 100% PVC; limited lifetime warranty
Polystyrene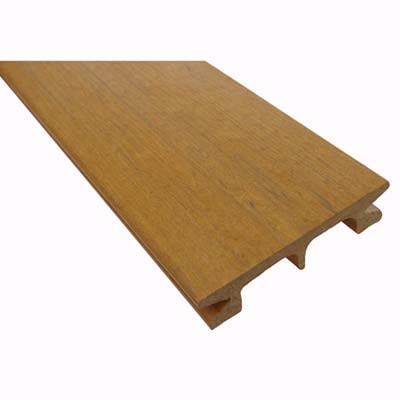 With deep grooves on its underside, Eon decking is stiff, strong, and light. No fasteners are visible thanks to a hidden clip system. Its non-slip surface actually becomes less slippery when wet. It comes in six different colors and, for plastic, is a great way to fool your guests into thinking it's real wood.
Eon, from CPI Plastics Group Ltd., $2.49-$2.59/lineal ft.; 100% polystyrene; 25-year limited warranty
Aluminum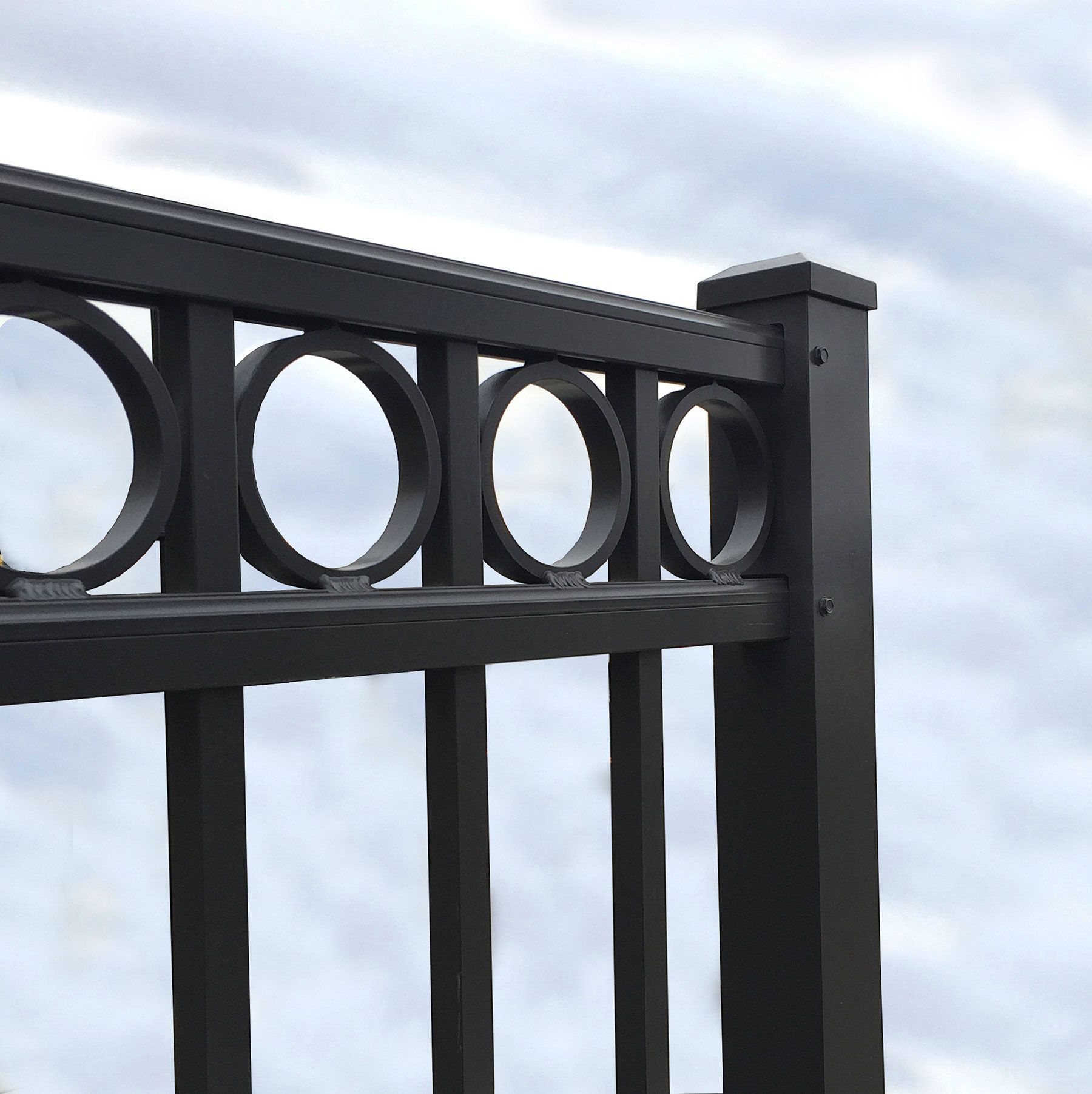 While it's not nearly as popular as the other options, aluminum is actually an ideal material for decking. It's lighter and stronger than wood, composite, and vinyl, and resistant to mold, weather, and insects. It's even recyclable—not that you have to worry about that, since an aluminum deck will last forever. All these qualities make aluminum the most expensive decking option of them all.