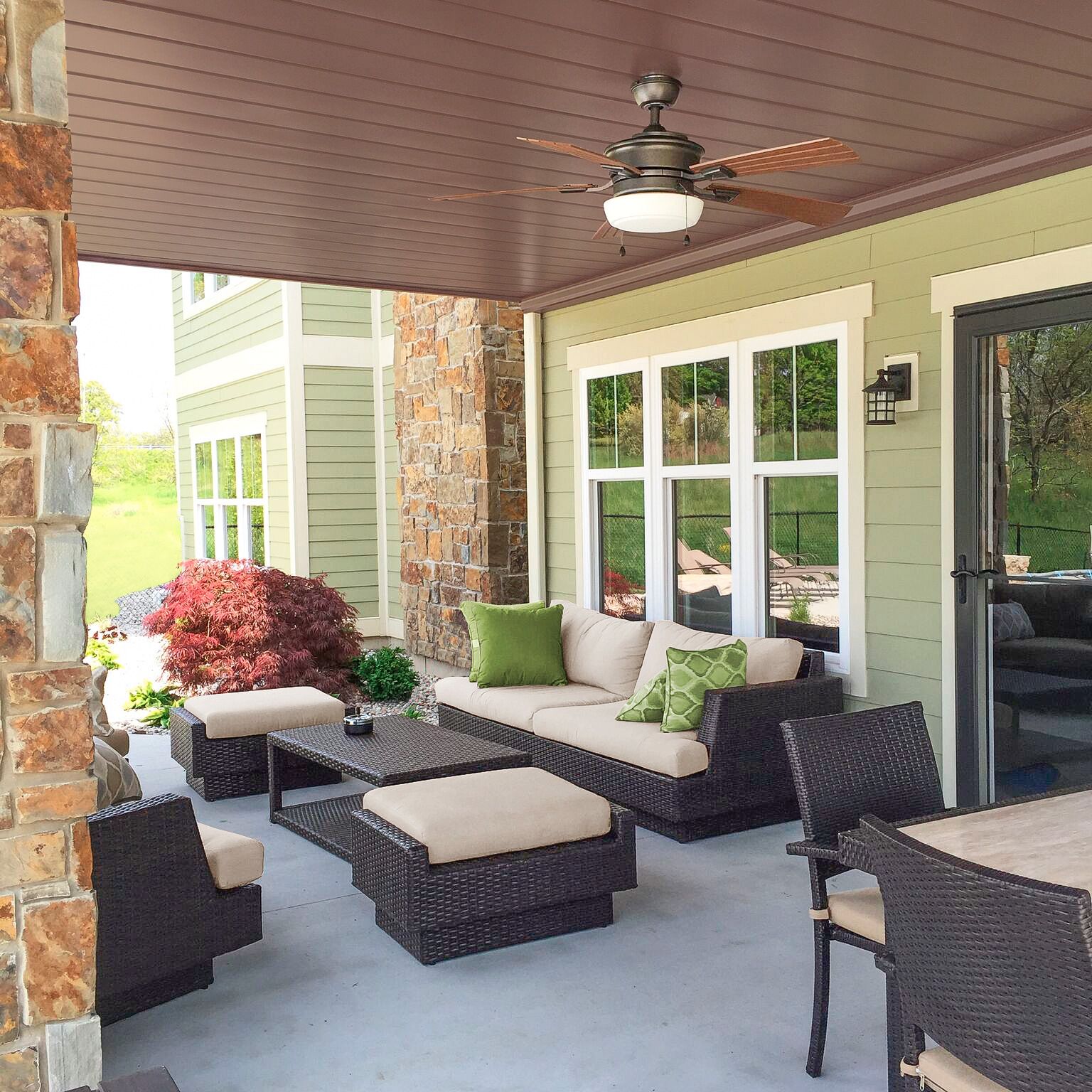 Here's a quick way to gain dry storage or living space under a raised deck: Retrofit a system that channels runoff toward a dedicated gutter. Even better, the ceiling systems highlighted below are suitable for DIY installation.
EPDM rubber panels from DEK Drain ($5 to $6 per sq. ft.) drape between the lower edges of deck joists to form sloped, water-diverting troughs that resist heat, wind, fire, and UV rays. Adding the gutter—and a ceiling to conceal the drainage system—is up to you.
Interlocking vinyl panels that clip to under-joist supports create a sloped catchment and finished ceiling in one. While most vinyls are vulnerable to heat and high winds, Zip-Up UnderDeck ($7 to $8 per sq. ft.) has a Class A fire rating and passed hurricane tests.
There are also coated-steel or aluminum panels that hang from under-joist supports for an attractive ceiling that is sturdier and more heat resistant than vinyl. These must be isolated from treated wood. Metal systems usually require a pro installer, but Under Deck Oasis ($6 to $9 per sq. ft.) offers an aluminum DIY kit with gutter and downspout—and good online how-to videos.