Before: Not a Stand-Out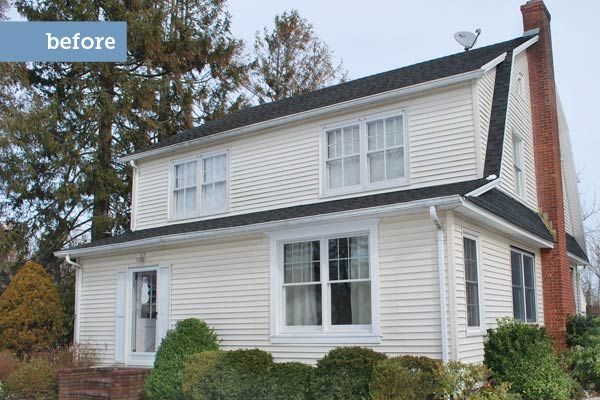 "Nothing about the facade stands out," says Aimee Mattiolo of the 1930s Dutch Colonial in East Moriches, New York, that she and her husband, Mike, bought two years ago. "It's sturdy, it's friendly, but it could be so much more." To find out how to give the house that something extra, we consulted architect Charles Roberts of Amherst, Massachusetts.
After: Shingled Charmer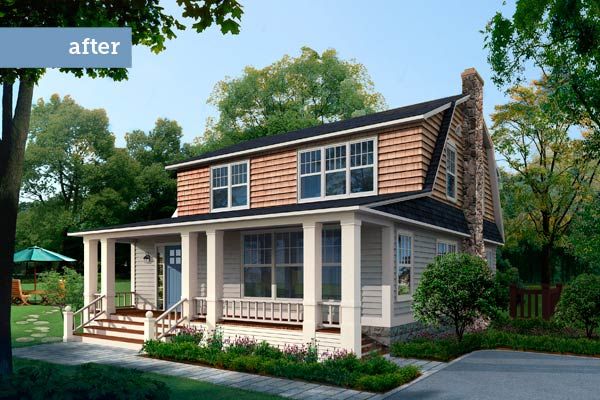 "Natural materials are often what give old houses their charm," says Roberts, who would trade in the vinyl for stained cedar shingles on the second story and clapboards on the first floor. The mix of siding plays up the house's gambrel roof and shed dormers, while a paint scheme with more contrast highlights the details. Rather than open up the enclosed front porch and lose a sitting room inside, Roberts suggests adding a new porch. Combined with the expanded windows on both levels and bright-blue cottage-style door, it makes the whole facade more inviting.
"I just love the front porch," says Aimee. "The house really looks like a home now."
Side stairs provide a convenient entrance from the driveway.
Sidelights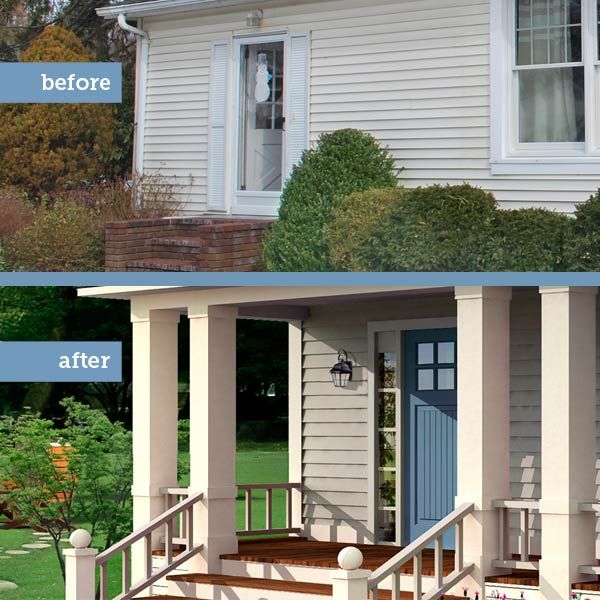 Flanking the front door with windows dresses up the doorway inside and out.
Decking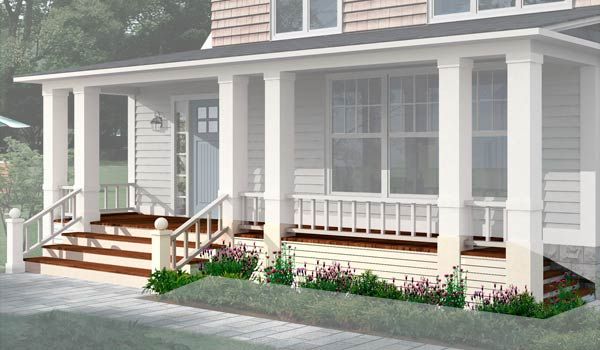 Farmed mahogany makes a durable, low-maintenance porch floor that will only look better with age.
Newel Posts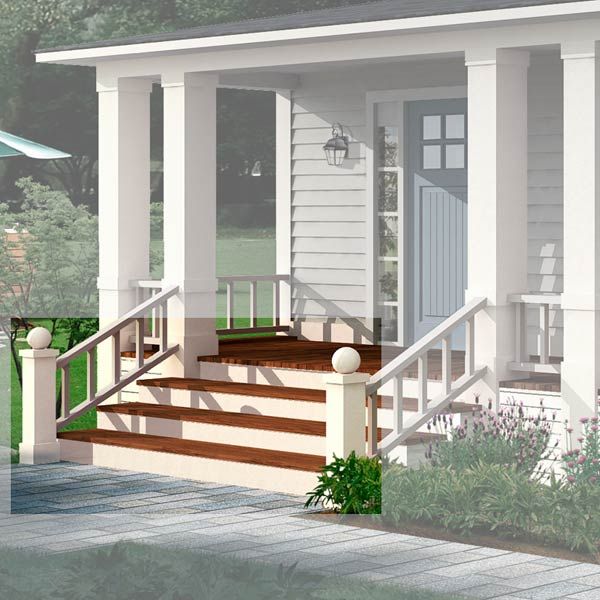 Stately cedar posts capped with ball finials help draw attention to the front stoop.
Finishing Touches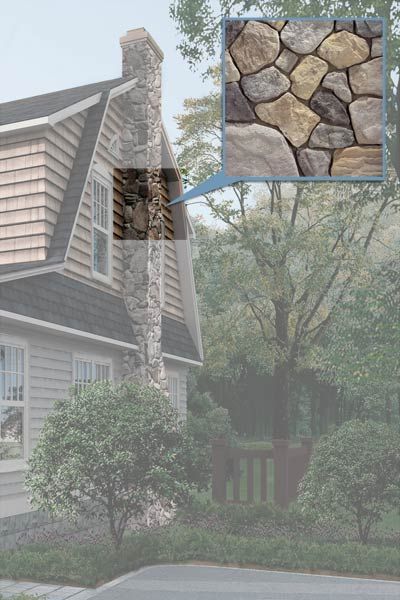 Earthy materials and a warm color palette help establish an old-house look.
Stone Veneer
Refacing the undersize brick chimney adds heft and ties together the facade's mix of hues.
Eldorado Stone; from $6 per square foot.
Sconce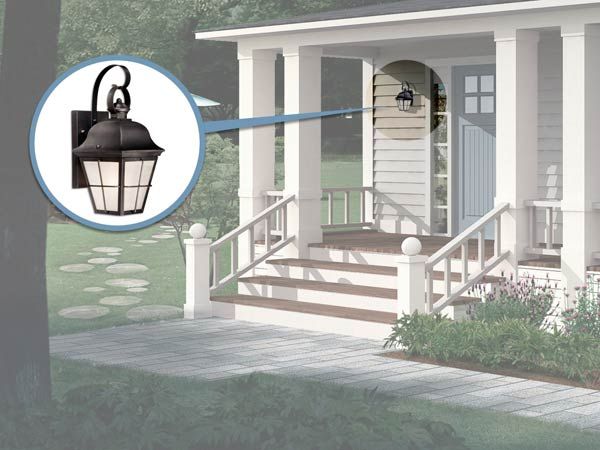 This wall-mount lantern-style fixture has an old-fashioned look that's enhanced by its oil-rubbed bronze finish.
Lowe's; About $79
Paint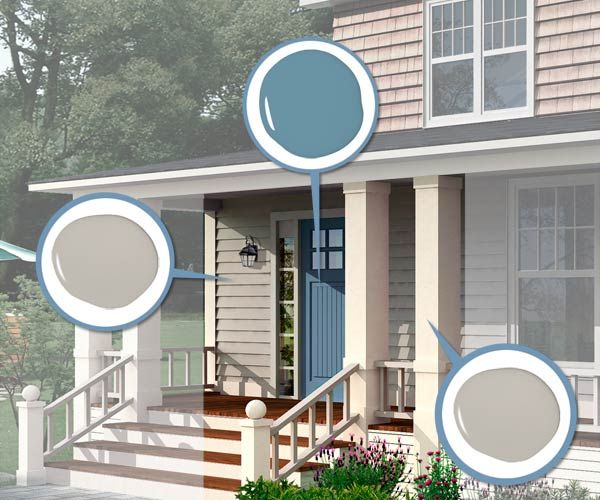 Blue pops against gray siding and cream trim, making the entryway a focal point. Manitou Blue, Mindful Gray, and Creamy.
Sherwin-Williams; About $54 per gallon.
Door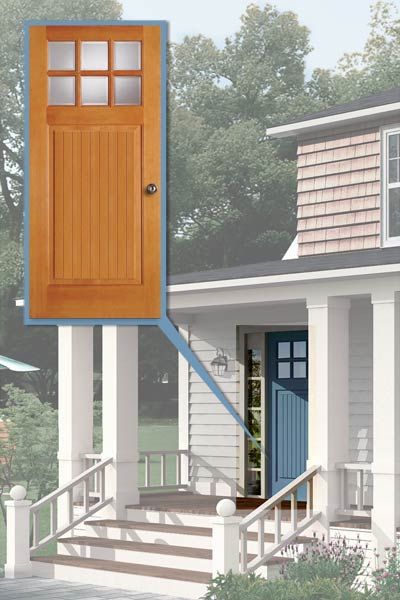 A raised beaded panel gives this wood door vintage appeal, while the six-light window invites sun into the foyer.
Simpson; About $750.