Before the Photoshop Redo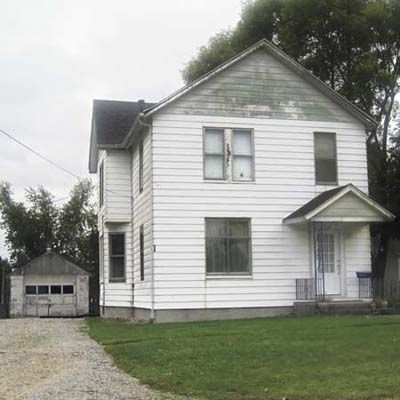 "We plan to overhaul our home's exterior, but we're stumped for ideas," says Tina Ramirez, who lives in this 1,200-square-foot 1916 house with her husband, Val, and their four children. So This Old House asked architect Timothy Langan to propose some options for their project. Langan immediately pinpointed Tina's biggest challenge: "The house lacks architectural detail, so it looks rather lifeless," he says.
After the Photoshop Redo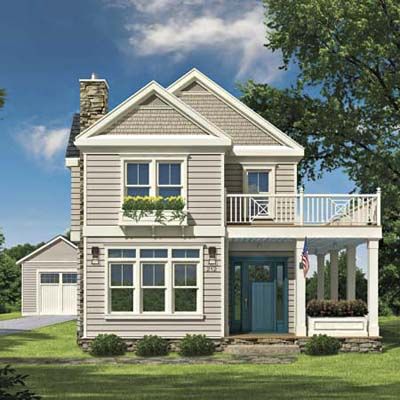 If the budget is limited, Langan suggests concentrating on improvements to the entry, such as a better door and hefty porch columns. The next priority would be incorporating facade elements, such as frieze boards and window casings, to give it more character.
Noting the home's modest size, he also proposed a two-story addition to give the family more gathering spaces and breathing room. The new gable adds to the house's architectural appeal, and the bigger porch would connect to an existing patio behind the house.
"I love the suggestions here, especially the color scheme and the larger porch," says Tina. "We can't make all the changes, but these ideas are a great starting point."
Siding Spruce-Up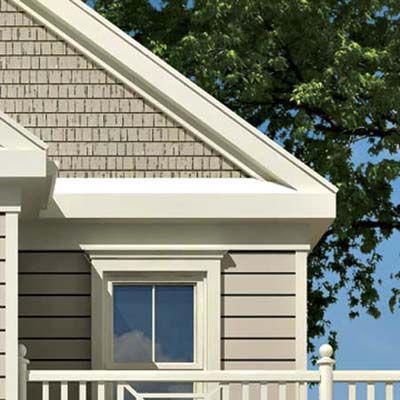 Adding shingle and lap siding to the facade gives it texture and distinction.
Concrete Cover-Up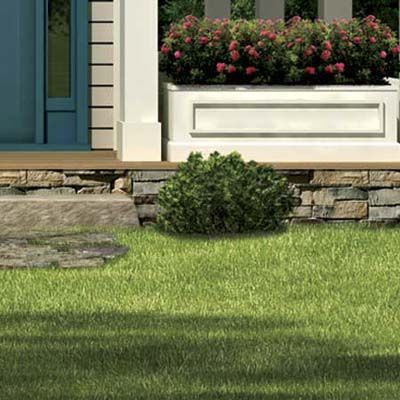 Stone veneer adds a finished look to the exposed concrete foundation.
Entrancing Entryway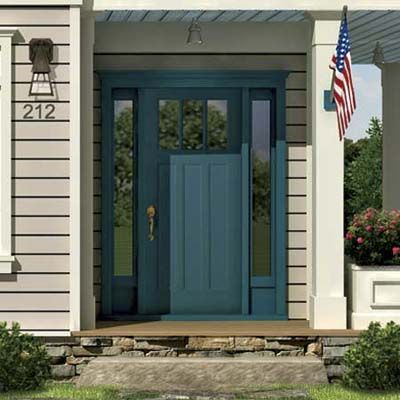 The new front door has hinges on the opposite side, so it swings open into the living area instead of against a wall.
Adding Space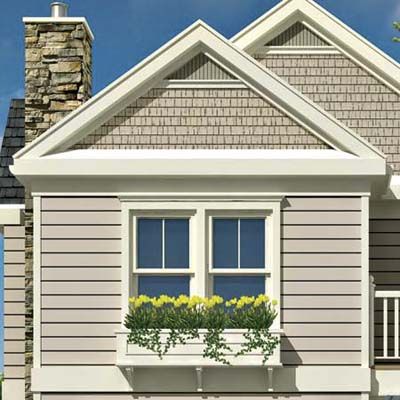 A bumpout addition in front gives the family of six some breathing room.
Party-Perfect Patio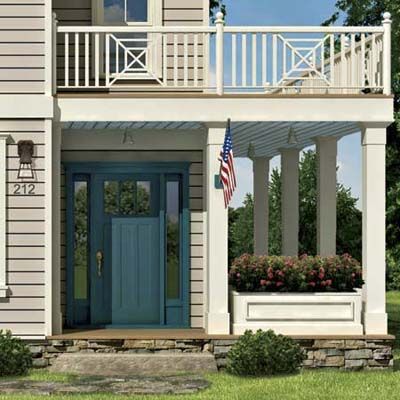 The wraparound, two-story porch connects to an existing patio behind the house.
Add Some Growers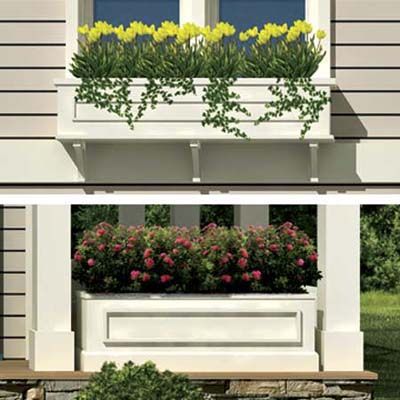 Planters and window boxes are an inexpensive way to add charm and color.
Light the Way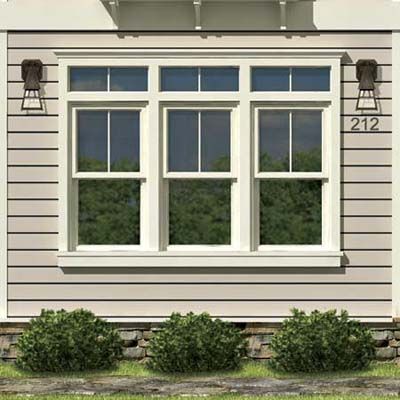 Lights flanking the front windows provide extra illumination and a measure of security to the path leading to the entry.
Fine Details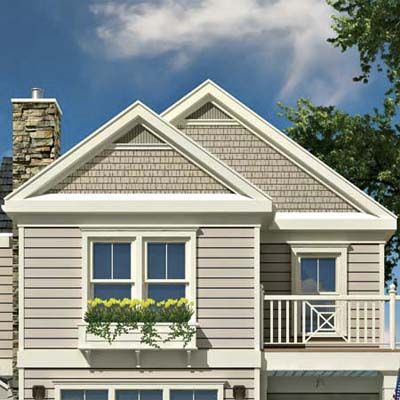 Adding window trim and frieze boards are other examples of small upgrades that can make a tremendous impact.
Window trim: Marvin Windows and Doors
Finishing Touches: Paint
This palette of neutral taupes and rich blue packs more punch than plain white.
O'Keefe Grey (lap siding), Scroll Beige (shingle siding), and Middy Blue (entry door) paint: Glidden; About $22 per gallon
Finishing Touches: Shingle Siding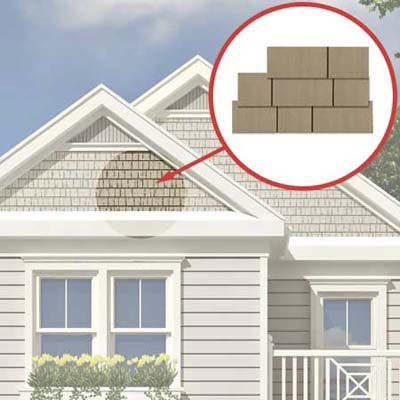 A breeze to maintain, these panelized fiber-cement shingles won't split or rot.
Shingles: James Hardie; Starting at about $5 per square foot
Finishing Touches: Sconce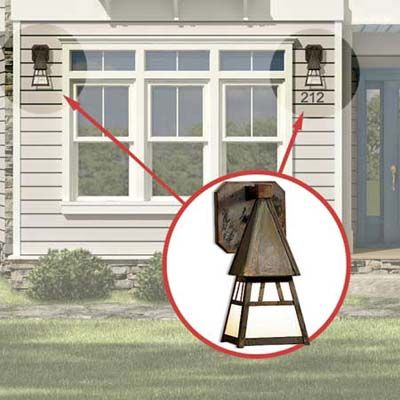 The bronze finish adds warmth; here, a pair brings light to the facade in spots that the porch pendants don't reach.
Exterior lanterns: Bellacor; About $230
Finishing Touches: Entry Door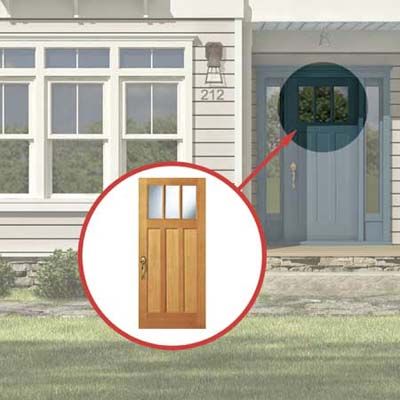 The trio of lights at the top echoes the triple windows on the house's first floor.
Door: Simpson Door Company; Starting at about $600