Before the Redo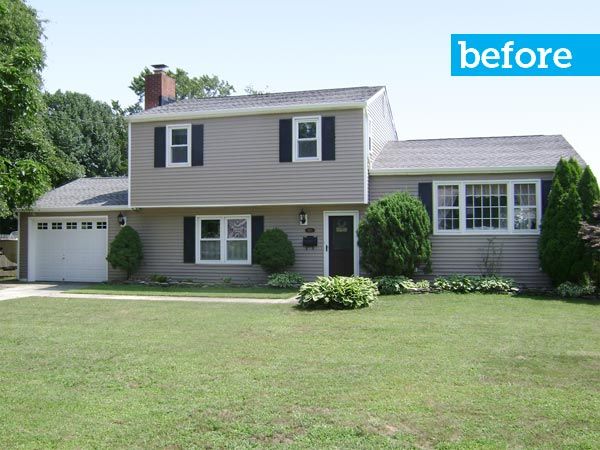 "It reminds me of Legos," says Dan Kern of his 1970s Garrison Colonial, in Northfield, New Jersey. "It's just one block stacked on top of another, without any architectural detail." The no-frills facade is typical of its era but a far cry from the Craftsman-style homes that Dan and his wife, Kelli, admire.
After the Redo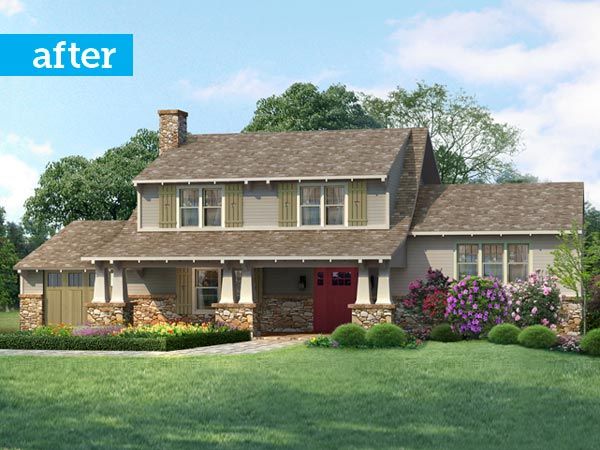 To offer the couple some upgrade ideas, we turned to architect Max Hayden, based in nearby Hopewell. He'd start by adding a porch with a pronounced roof overhang that extends up the sides of the house to the ridgeline, giving the original second story the look of a shed dormer. Adding an overhang to the existing roof edges is less costly than replacing the roof, but the results are just as dramatic. "And the porch masks the offset second story and the asymmetrical windows," says Hayden. Doubling the windows upstairs adds balance, while the stone-veneered water table anchors the house.
"It's all really inspiring, but the porch is my favorite part," says Dan, who hopes to recruit his parents and brothers to help him build it.
Pictured: Stone on the chimney echoes the facade's new veneered water table.
Additional Windows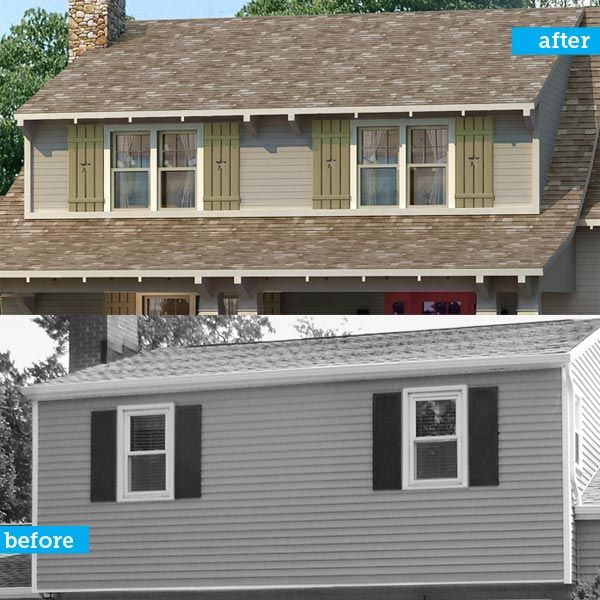 Installing two more windows upstairs reduces the dead zone created by back-to-back closets behind this wall.
Architectural Details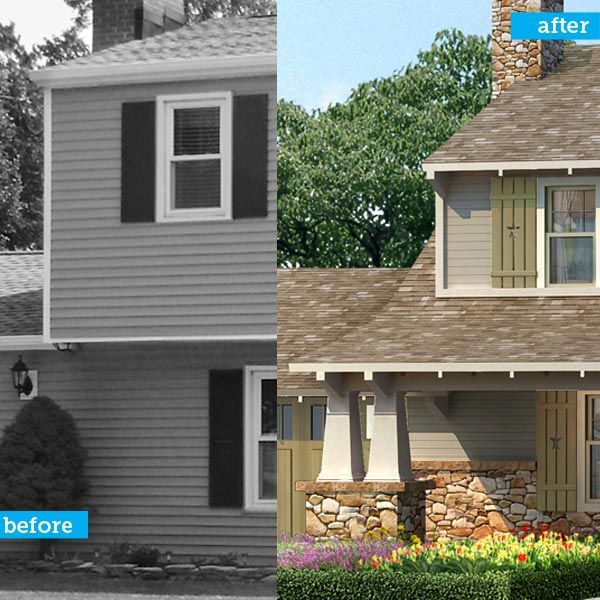 Brackets and exposed rafter tails dress up the eaves.
Garage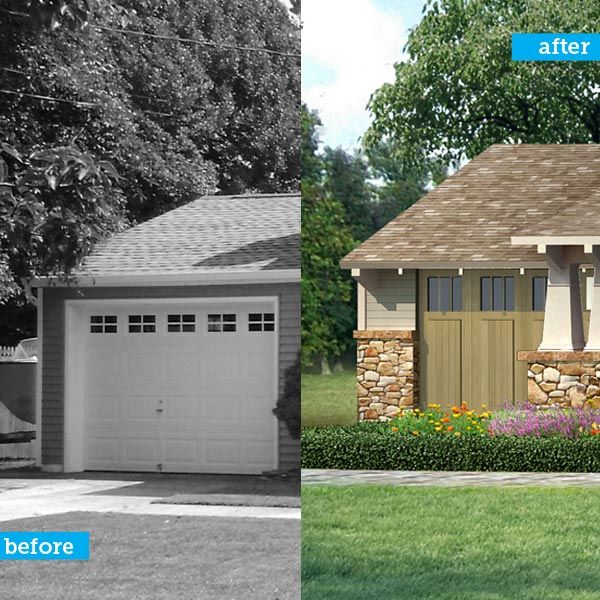 A new Craftsman-style door and olive green paint tie the garage into the rest of the house.
Finishing Touches: Shutters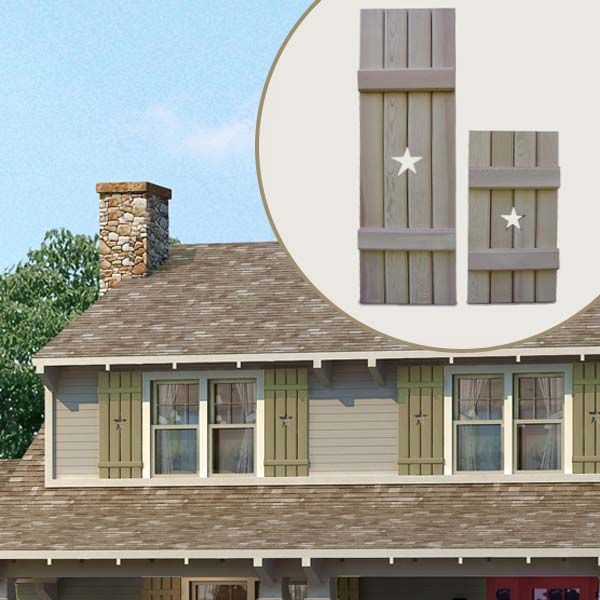 Cutouts embellish simple cedar board-and-batten construction.
Shutter Craft; from about $200 per pair
Finishing Touches: Paint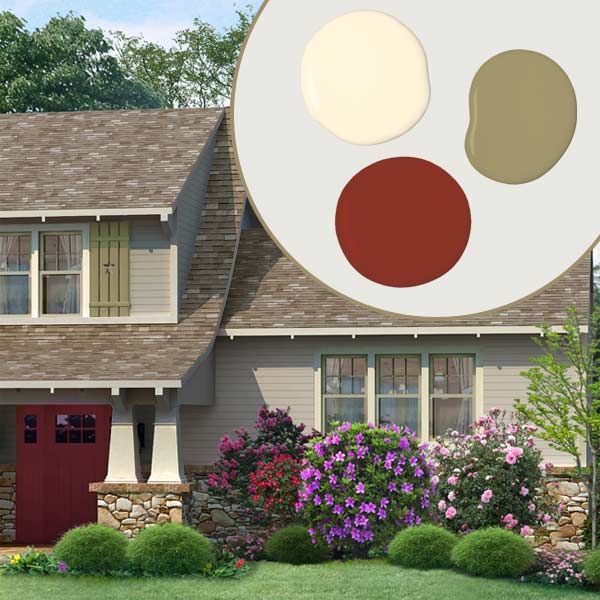 Renwick Olive, Roycroft Copper Red, and Roycroft Vellum perk up taupe siding.
Sherwin-Williams; about $50 per gallon
Finishing Touches: Sconce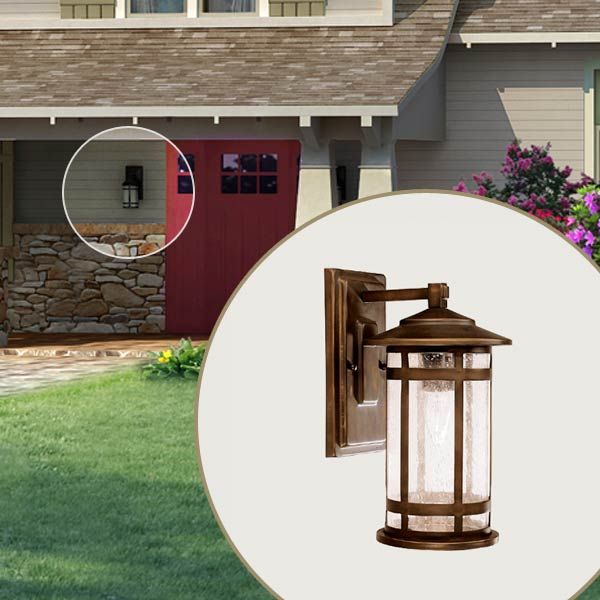 The prominent bronze metalwork on this wall-mount lantern suits a bungalow-style home.
Capital Lighting; about $115
Finishing Touches: Column
A tapered square post atop a stone pier is a classic Craftsman entry detail.
HB&G Building Products; about $425