Before: Fix and Flip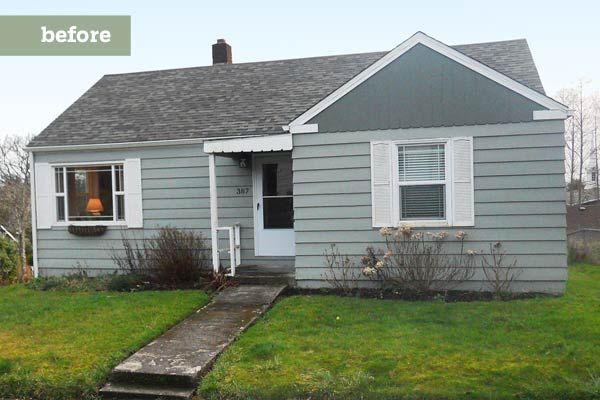 "We bought it to fix up and flip," says Darla Palmer of her 1940s house, in Astoria, Oregon. But once she and her husband, Ric, started tearing into the place, they got too attached to it to sell. Giving the facade an Arts and Crafts look is the next big project on their list, so we asked architect Karl Anderson, in nearby Salem, to draft a design.
After: Charming and Roomy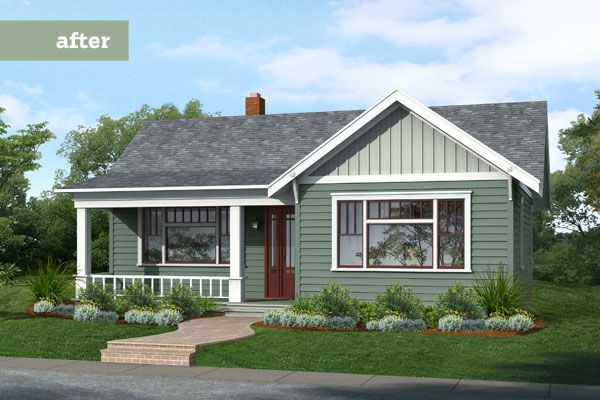 The flush eaves are one of the first things he'd change. "They're not practical in our rainy climate because they can let water drip behind the siding," says Anderson. He would extend the eaves 2 feet and support them with Craftsman-style brackets, and also enlarge the entry porch, giving the entrance more weather protection and a roomier feel. Centering the windows boosts symmetry, while board-and-batten siding beneath the gable helps complete the bungalow look. Darla loves the proposed changes. "The style really fits our little neighborhood," she says. "It's just perfect."
Shown: Triple windows with Craftsman styling are the right scale, negating the need for shutters.
Entry Door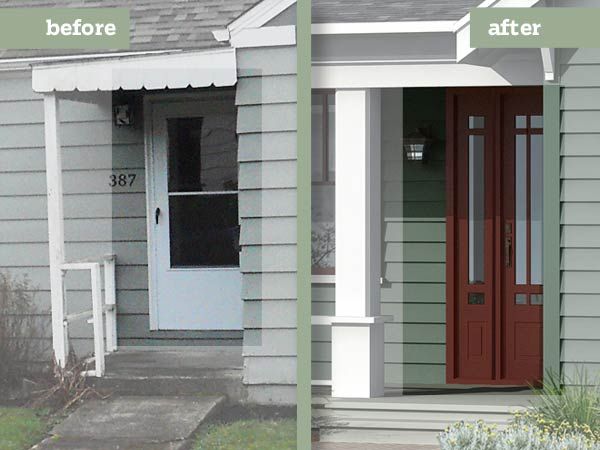 Its half-light window with Prairie-style muntins is in keeping with the home's new look.
Front Walk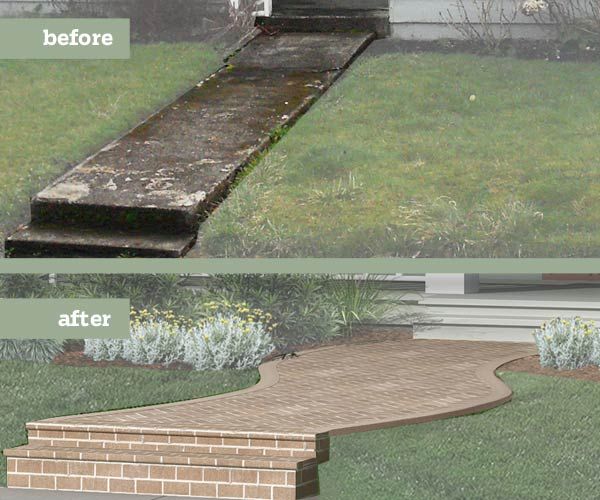 Putting a curve in the brick path makes the distance between the house and street seem longer.
Siding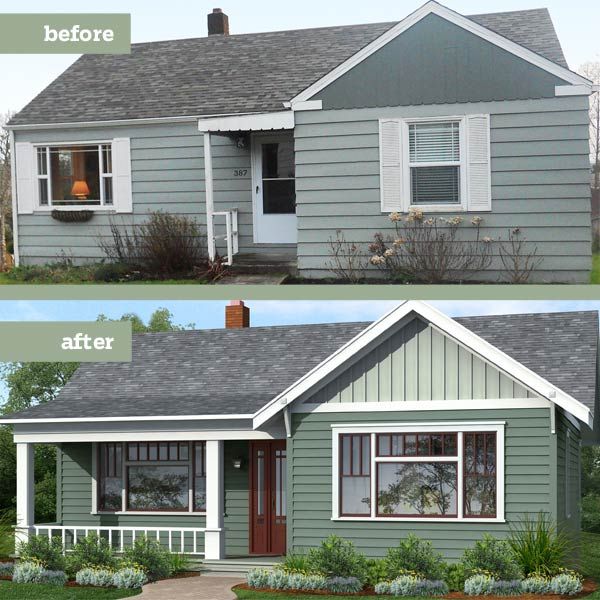 Replacing the slats beneath the gable with board-and-batten siding adds a vertical element that enhances the facade's visual interest.
Finishing Touches: Window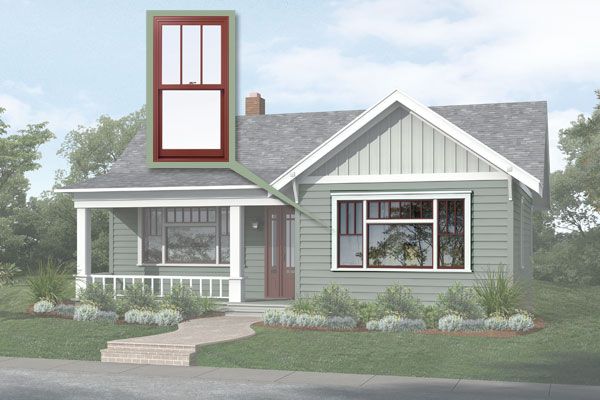 Upgraded entryway details and a palette of earthy hues punch up the facade.
Wood-frame three-over-one windows reinforce the Craftsman theme.
Andersen; About $600 each
Finishing Touches: Paint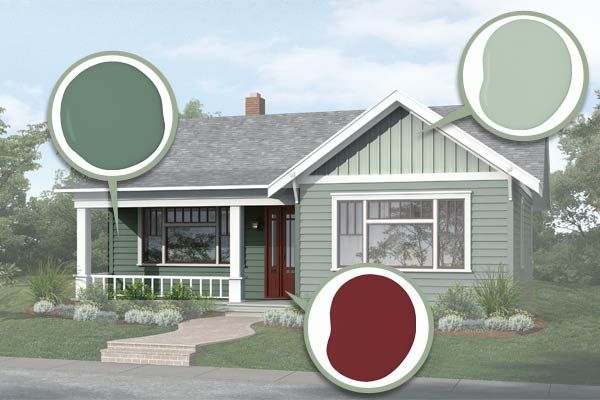 Contrasting shades of green and a pop of wine red accentuate the new architectural details.
Behr; About $33 per gallon
Finishing Touches: Sconce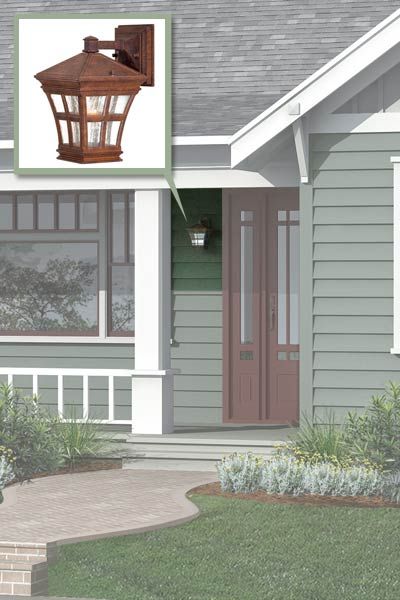 Seeded glass and a distressed-bronze finish give this lantern-style light a vintage look.
Minka; About $75
Finishing Touches: Hardware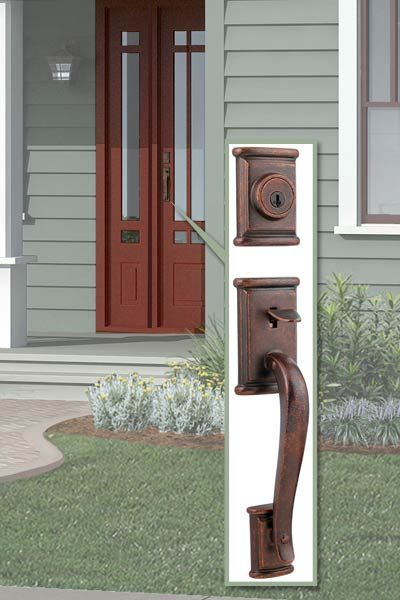 A rustic-bronze entry set with a single-cylinder dead bolt offers security with style.
Weiser; About $155