Hanging the Stars and Stripes will give your house a nice seasonal touch of classic Americana. Though flagpoles and brackets are easy to find at home stores, proper directions to put them up are not—so use ours for best results.
Step 1
Position the Bracket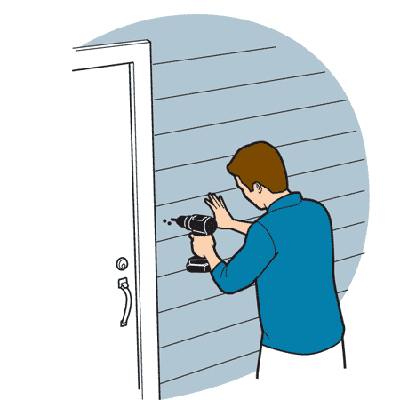 Position the bracket against the house and mark the screw holes with a pencil; then predrill the holes using a drill bit suited to your house's sheathing.
For brick, use a masonry bit, and drill holes into the brick, not the mortar.
Step 2
Attach the Bracket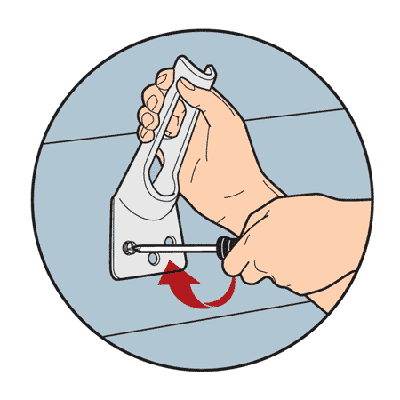 Place a dab of caulking in each hole to keep water out, then attach the bracket with 1 1/4-inch stainless-steel screws (replace the screws that came with the bracket if they're too short). If your house is brick, insert plastic or stainless-steel anchors before screwing the bracket into place.
Step 3
Install the Flag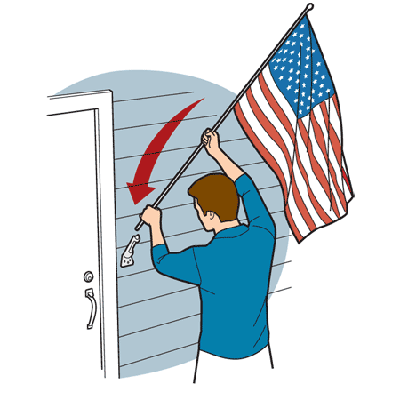 Slide the flagpole firmly into the bracket.
You can also hang a flag vertically—stars on the upper left—from a window, roof eaves, or structural overhang. No matter how you hang it, buy a flag made of durable, all-weather material, and fly it at night only if it's illuminated.
For more on flag care and display, visit the National Flag Foundation.