Cape Cod's unforgiving climate and damp salt air were big factors in the selection of so many products we used. Here are some of the products that builder Matt Cole will be sure to use again and again.
PVC Porch Materials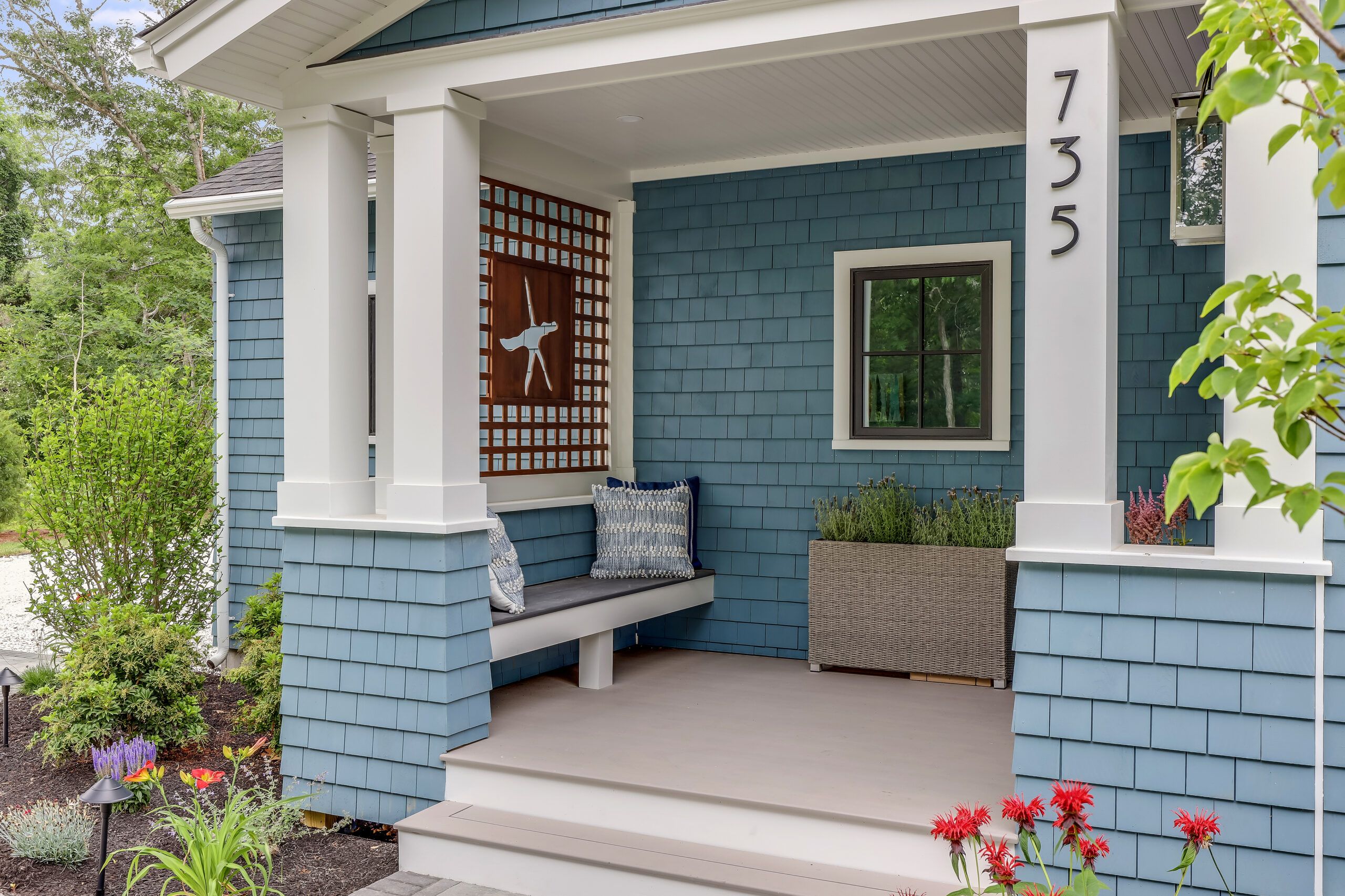 Thanks to a proprietary manufacturing process and formulation, this solid extruded PVC tongue-and-groove porch plank floor is guaranteed not to expand and contract, so it will never buckle, warp, or cup.
Porch floor, ceiling, and bench by Aeratis; Assorted lumber and building products supplied by Mid-Cape Home Center
Wiser Wood Trim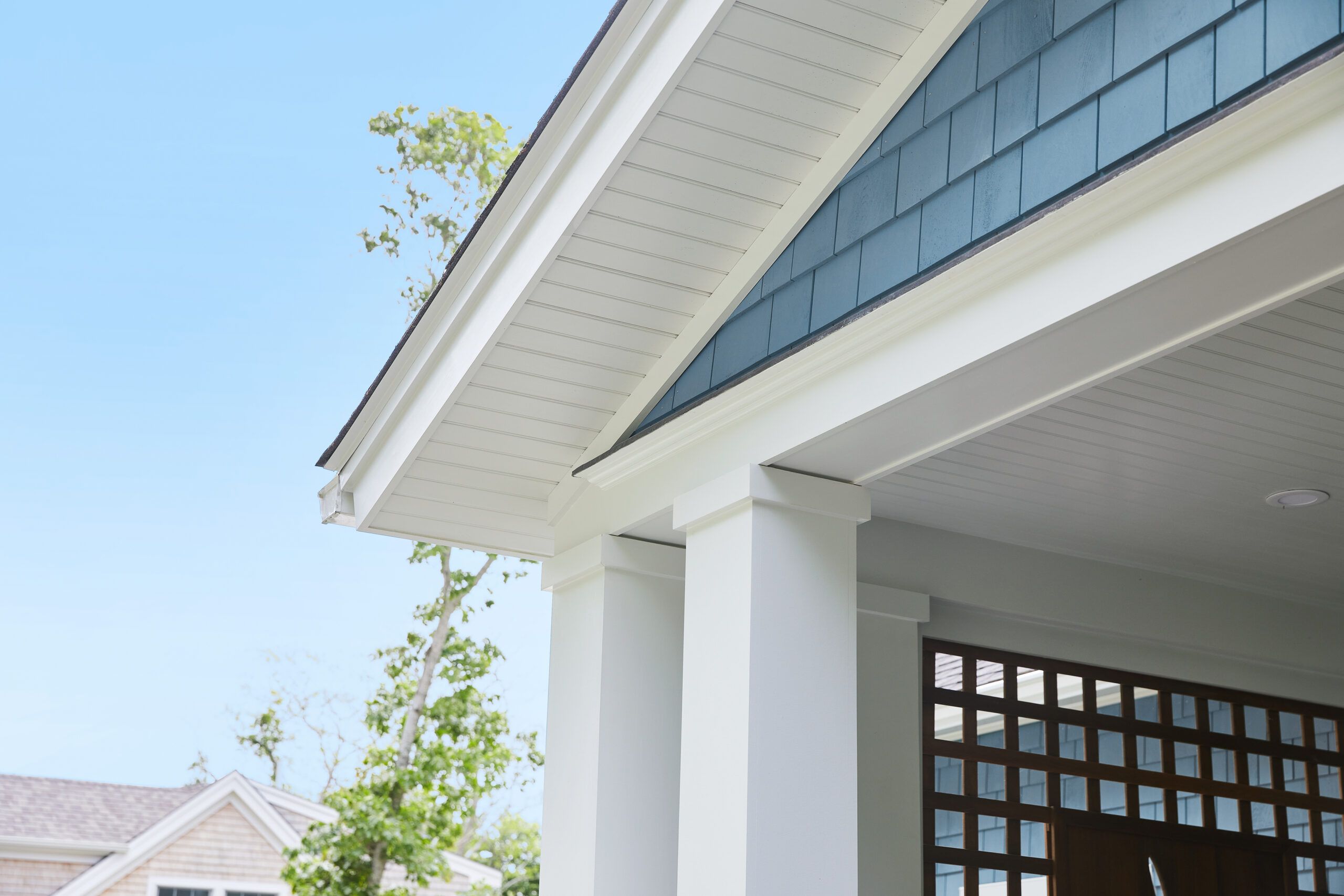 Sourced from renowned Radiata pine, this exterior wood trim features an EPA-approved non-metallic preservative that protects against rot, fungal attack and insects (including termites).
Learn more about how we used LIFESPAN at the Cottage, here.
Exterior trim, fascia, soffits: LIFESPAN SOLID SELECT
Aluminum Clad Windows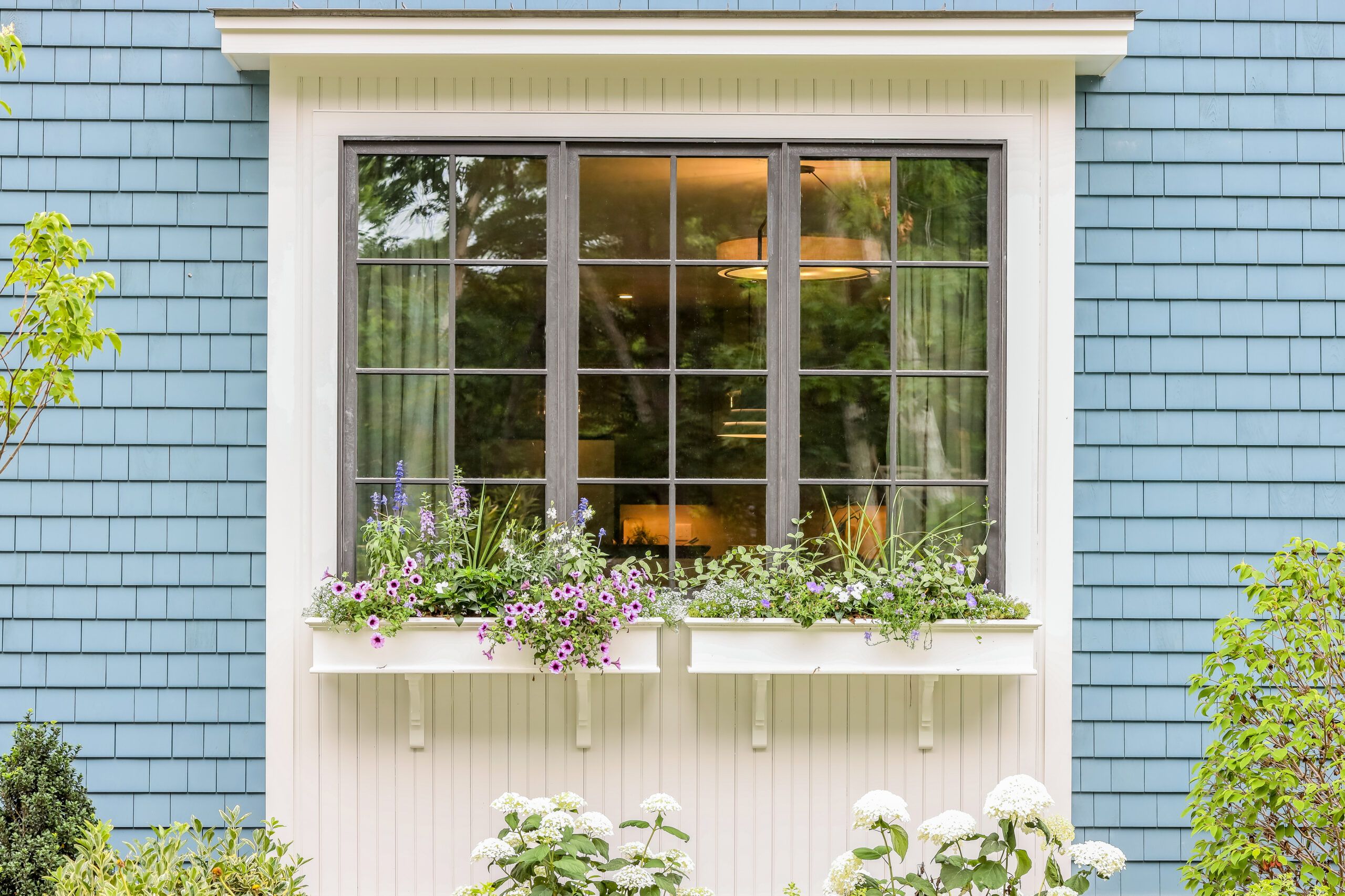 Triple-pane windows and patio doors are clad in heavy-duty extruded aluminum and treated with an organic preservative to protect against moisture and insects.
Windows: Sierra Pacific
Smarter Asphalt Shingles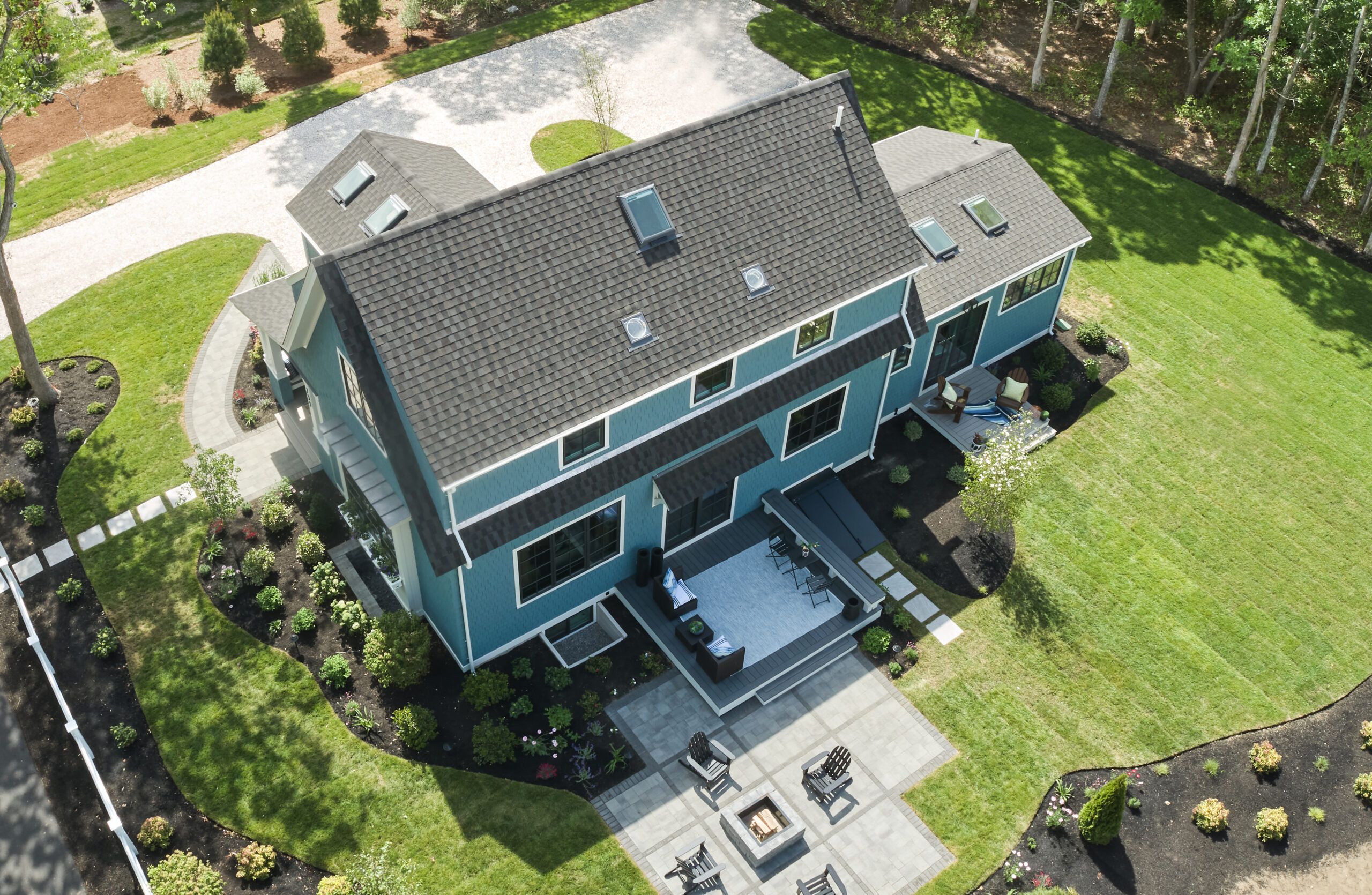 These architectural asphalt roof shingles feature subtle blends with contrasting colors to add both dimensionality and beauty. The built-in protection against the unsightly stains caused by blue-green algae will keep this roof looking beautiful for years to come.
Roof shingles: GAF
Safer Entry Steps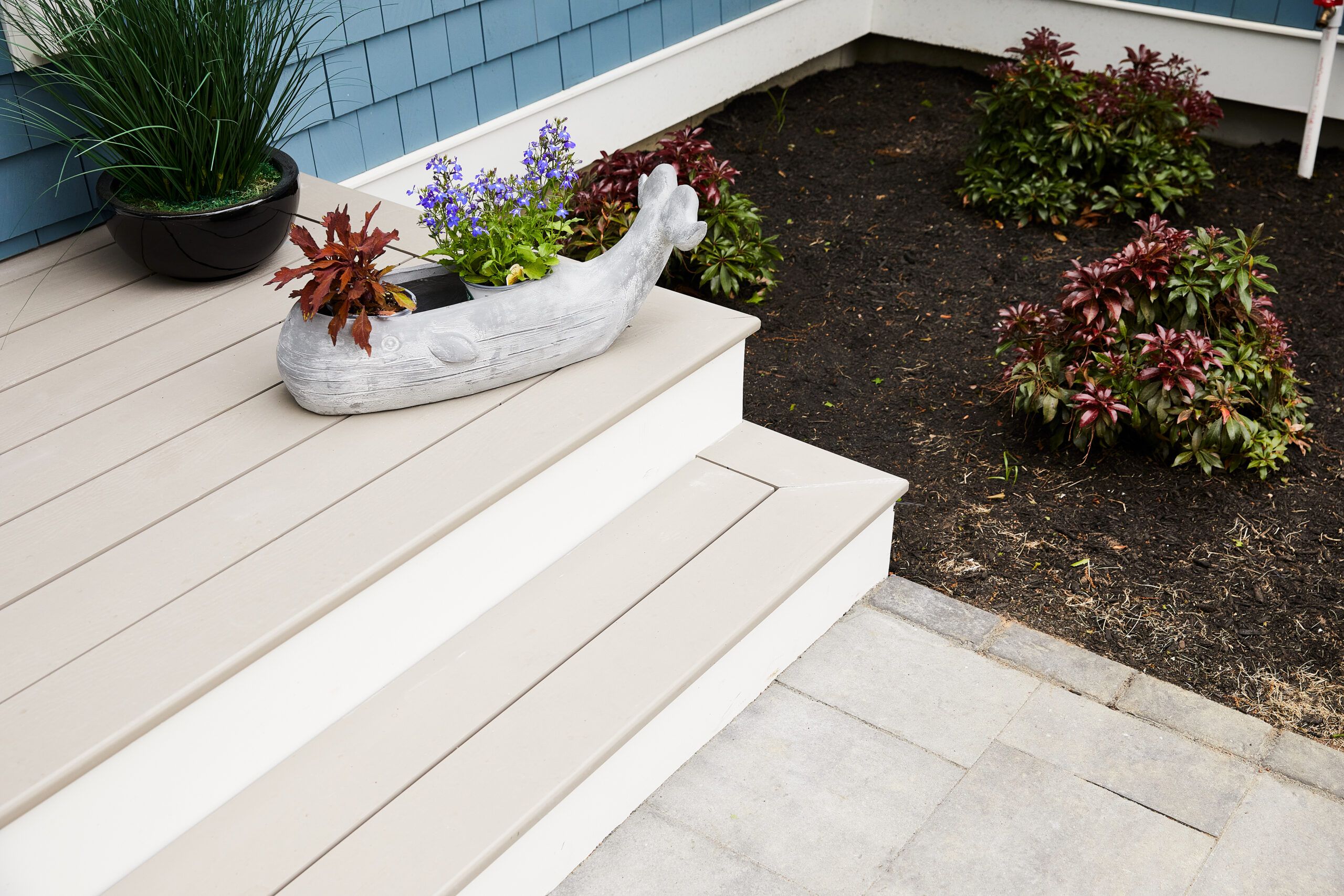 Our ADU entry features an ADA slip-compliant surface for steadier stepping.
Porch Planks: Aeratis
Weather-proof Window Boxes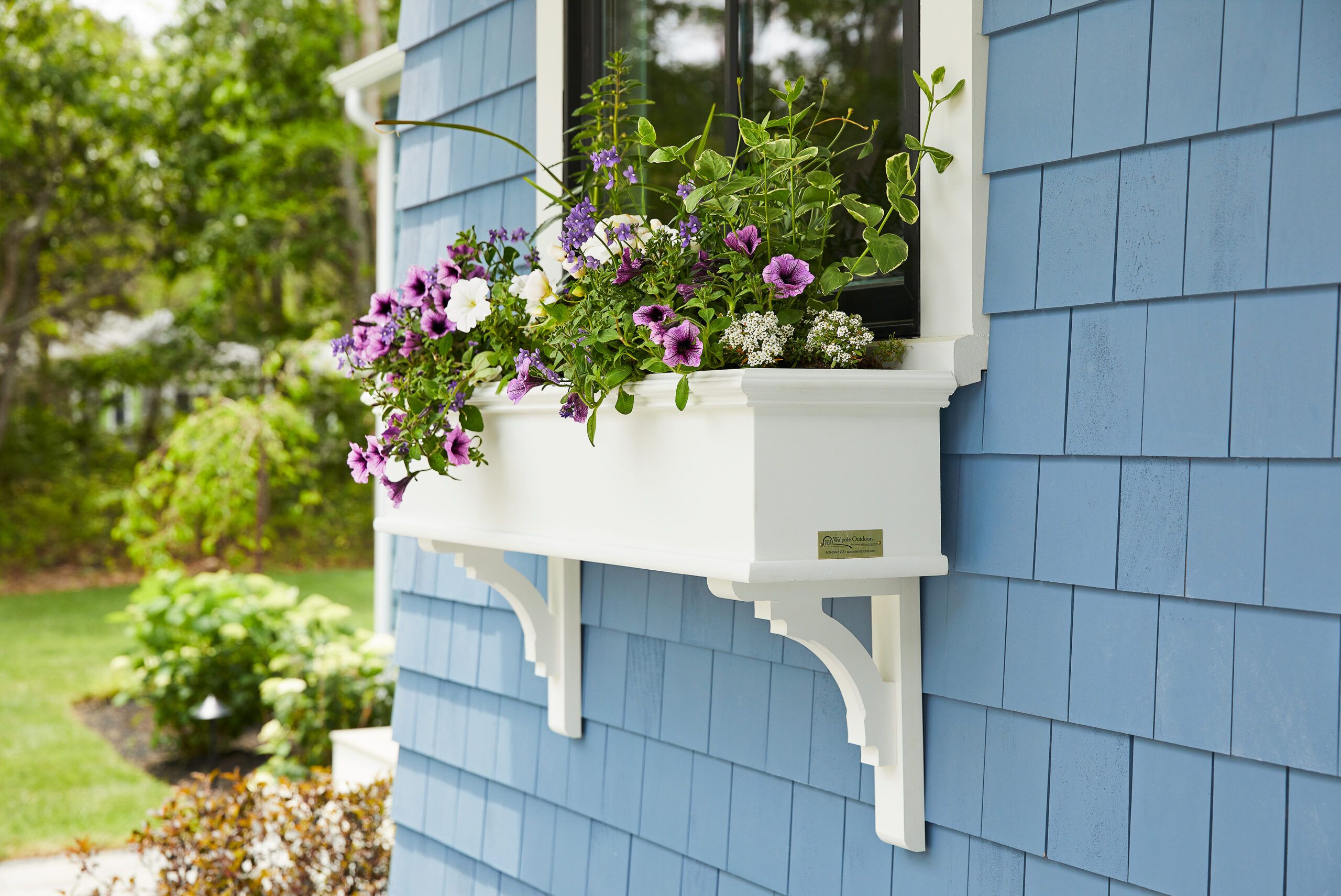 Crafted of solid vinyl, these charming window boxes will never split, crack, or fade.
Window Boxes: Walpole Outdoors
Flexible Design Pavers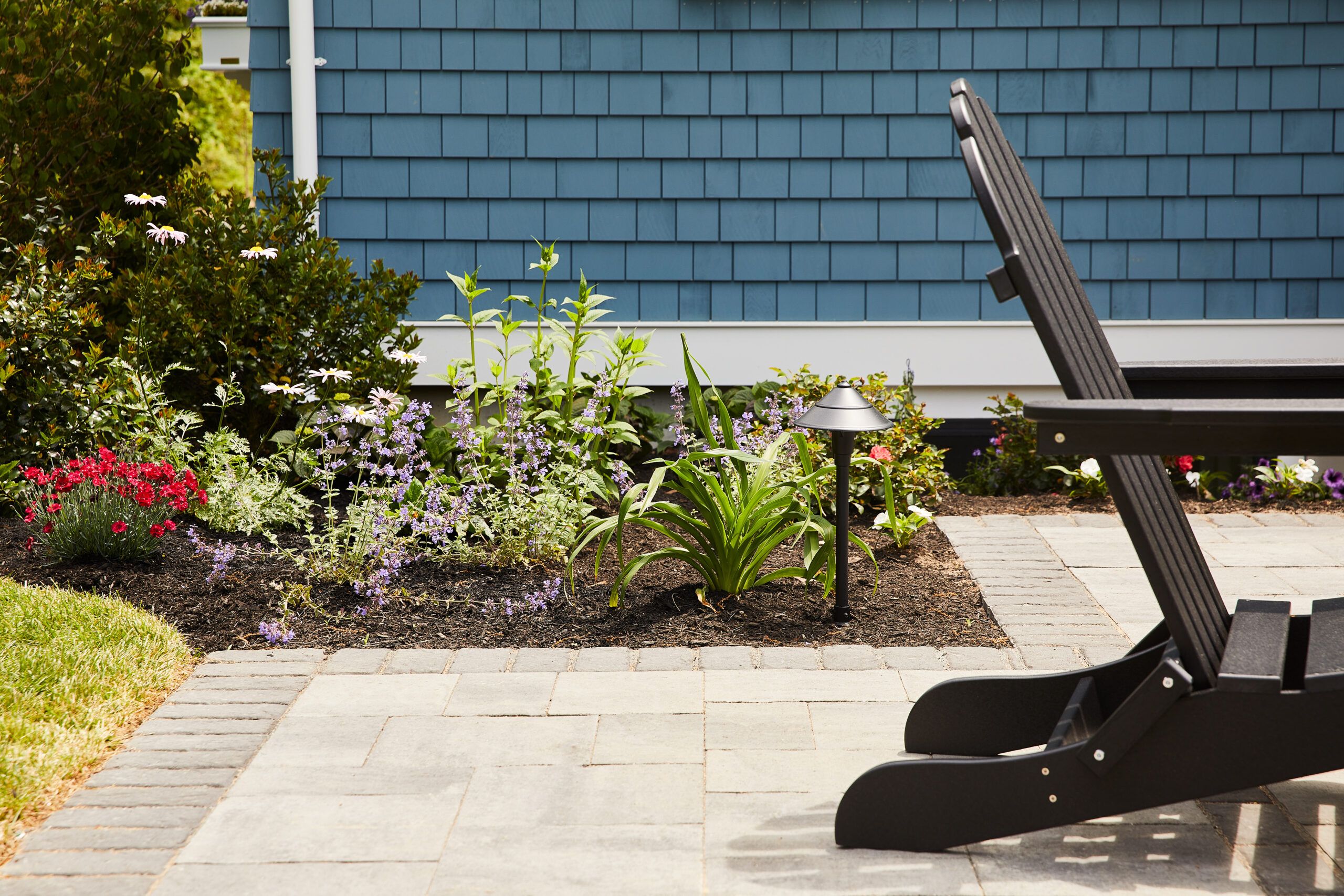 This modular paving system combines the flexibility of modular design with the textured finish of natural slate.
Pavers: Belgard
Attractive Basement Access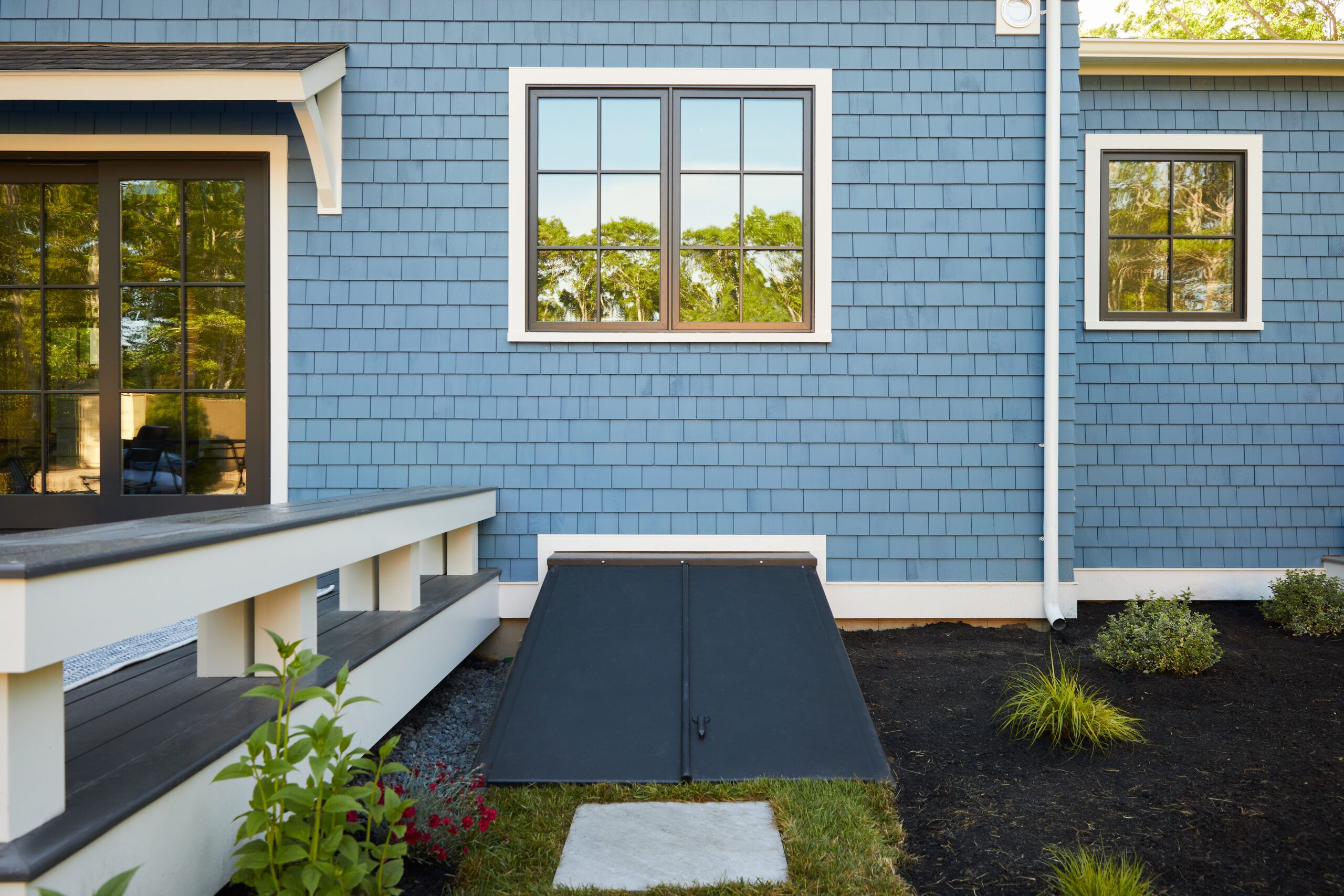 Basement doors allow homeowners to add code-compliant living space or storage areas to their home. And they open wide to allow for moving large items such games, bicycles, and furnishings. These rugged steel doors are available with a factory powder coat finish in colors to match the exterior of any home.
Basement Door: The BILCO Company
Efficient, Easy-Care Garage Door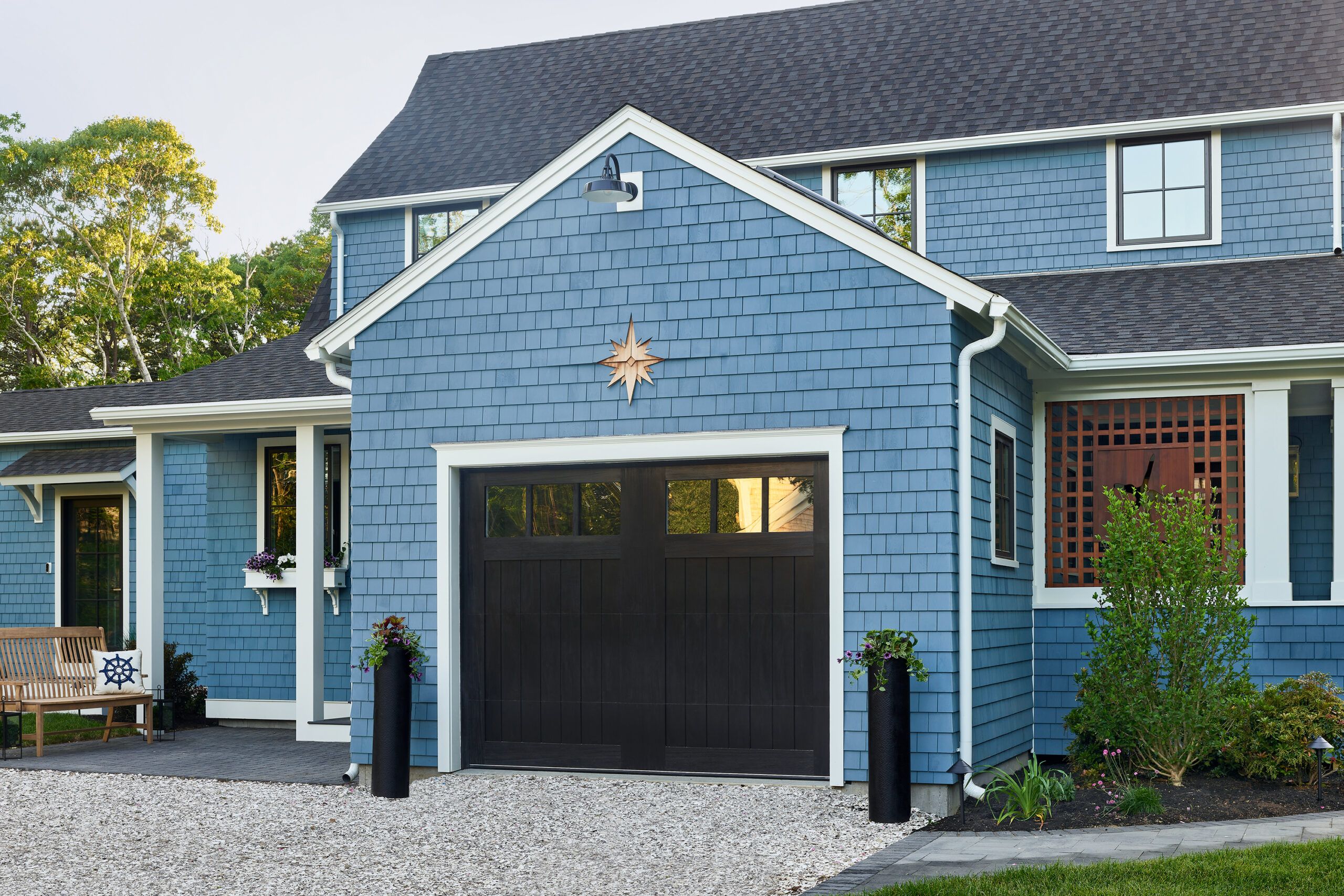 This sleek black garage door may look like real wood, but it's an incredibly authentic faux that's not only low maintenance but features an energy-efficient insulated core that delivers a 20.4 R-value to keep the workshop inside comfortable all year round.
Garage Door: Clopay
Colorful Cedar Shingles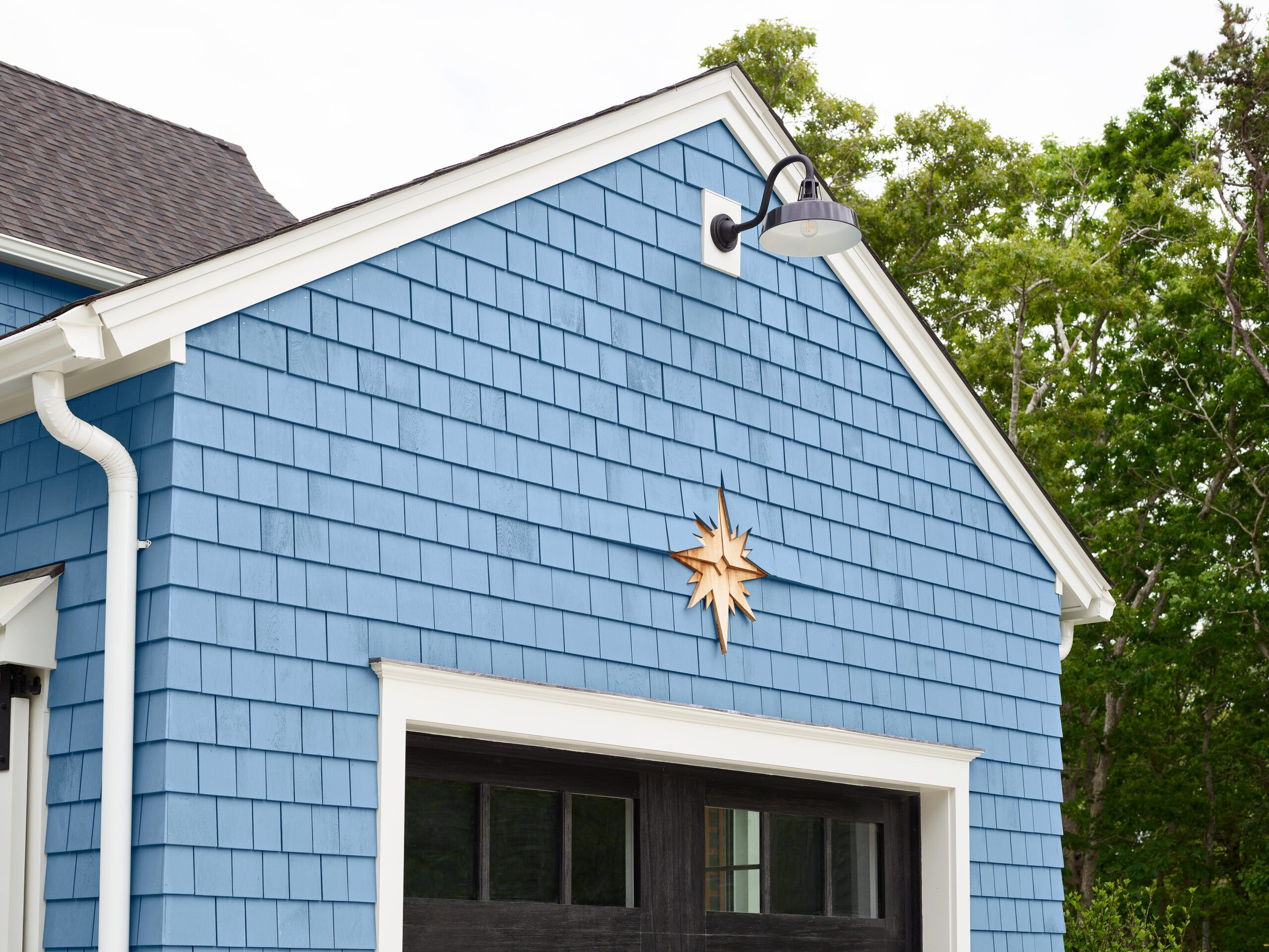 Cedar shingles are a classic choice for houses on the Cape. Instead of letting our cedar shakes weather to a silvery gray, we had them pre-dipped in a bright ocean blue. A compass rose design adds a nautical touch above the garage door.
Learn more about cedar shingles, here.
Shingle siding: SBC Cedar shingles in Atlantic Blue SBC Cedar; Shingle art: Mosaic Shingle Company; Building products supplied by Mid-Cape Home Center
Safeguard for Gutters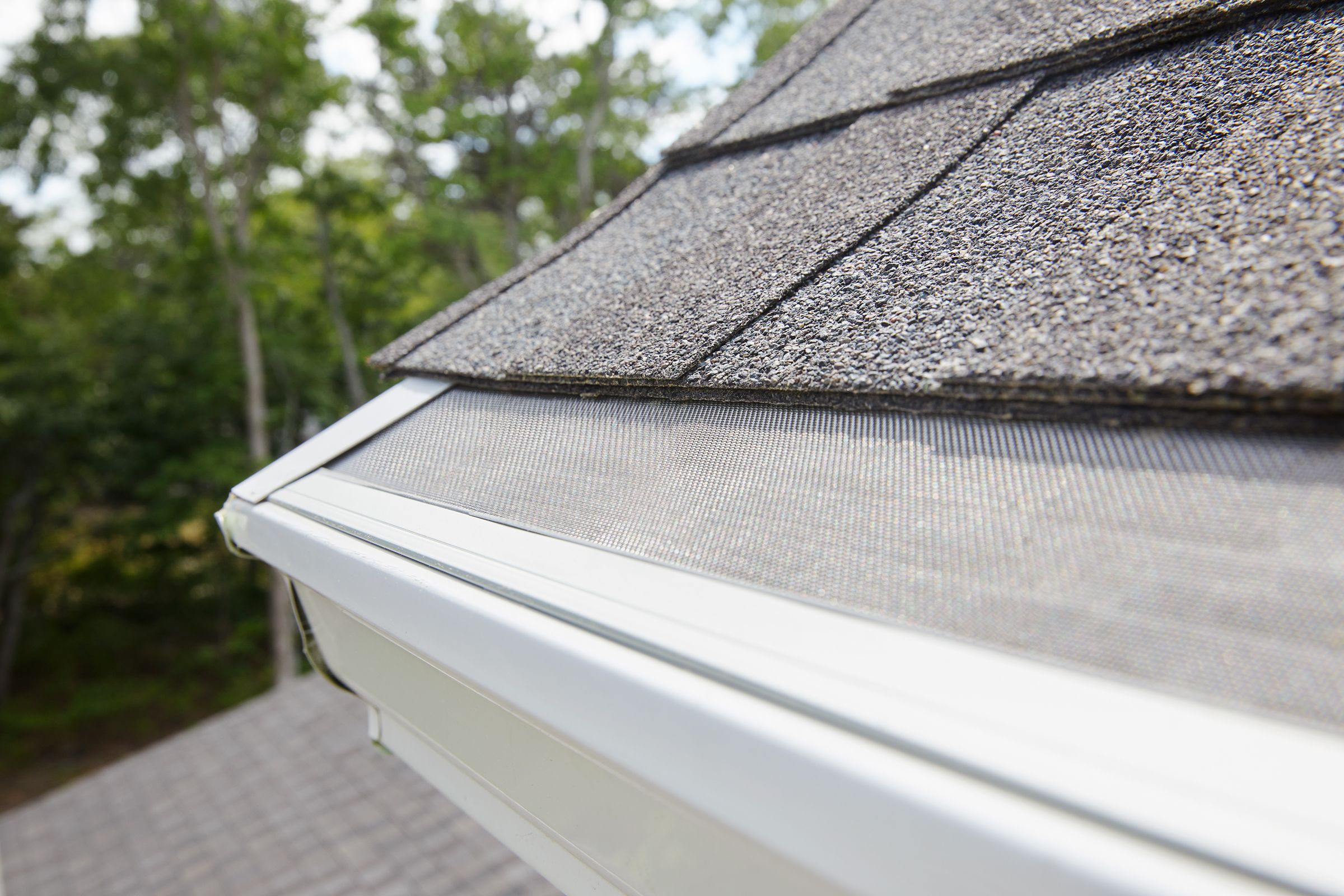 Innovative and practically invisible, these micro-mesh, surgical-grade, stainless-steel gutter screens keep out all debris and pests while allowing water to flow through freely.
Gutter Guards: All Weather Armour
Zoned Comfort Solutions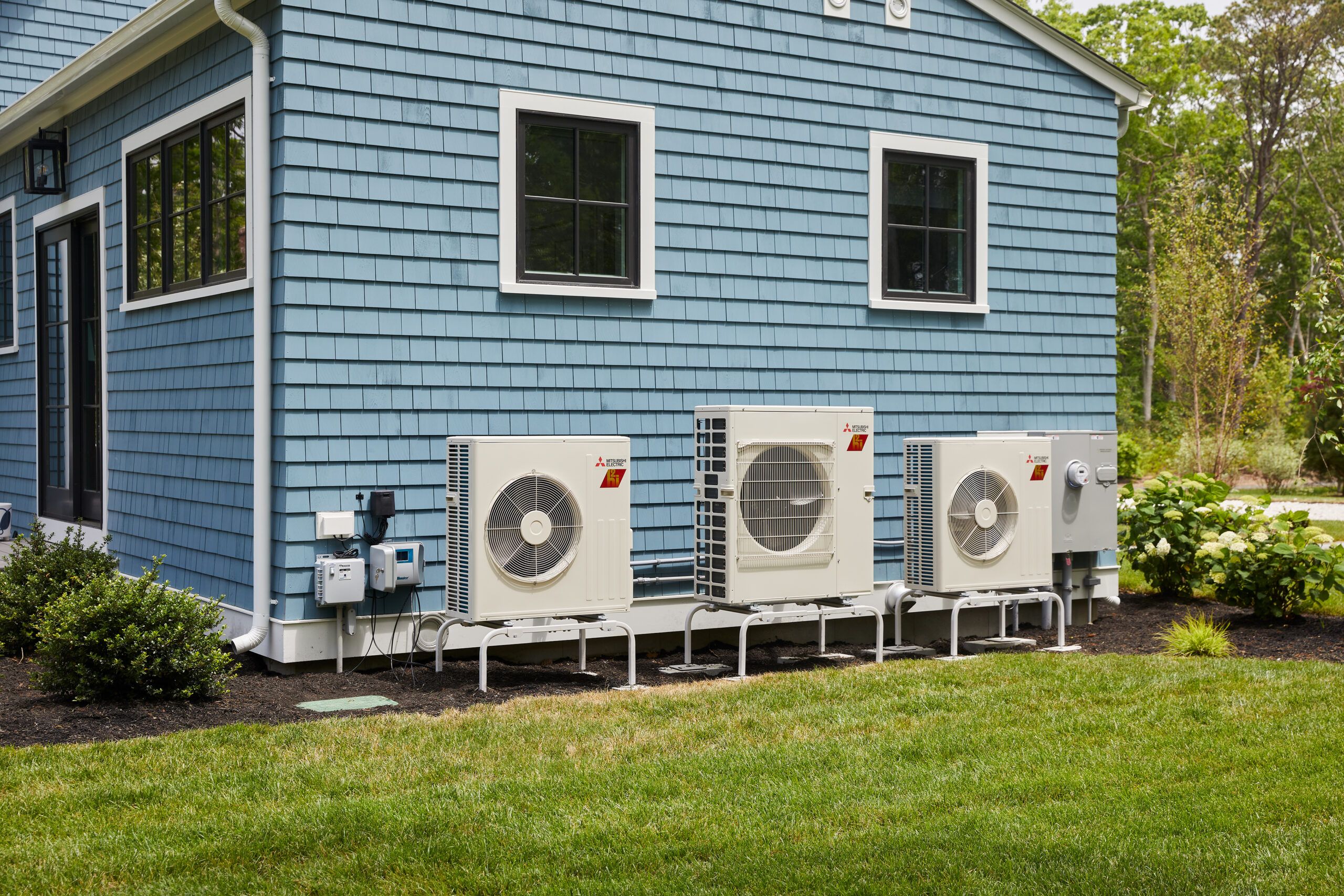 These outdoor condensing units feature new Hyper-Heating Inverter technology that reliably delivers warmth and comfort—even when the outdoor temperature reaches as low as -13 degrees.
HVAC: Mitsubishi Electric
Low-Maintenance Fence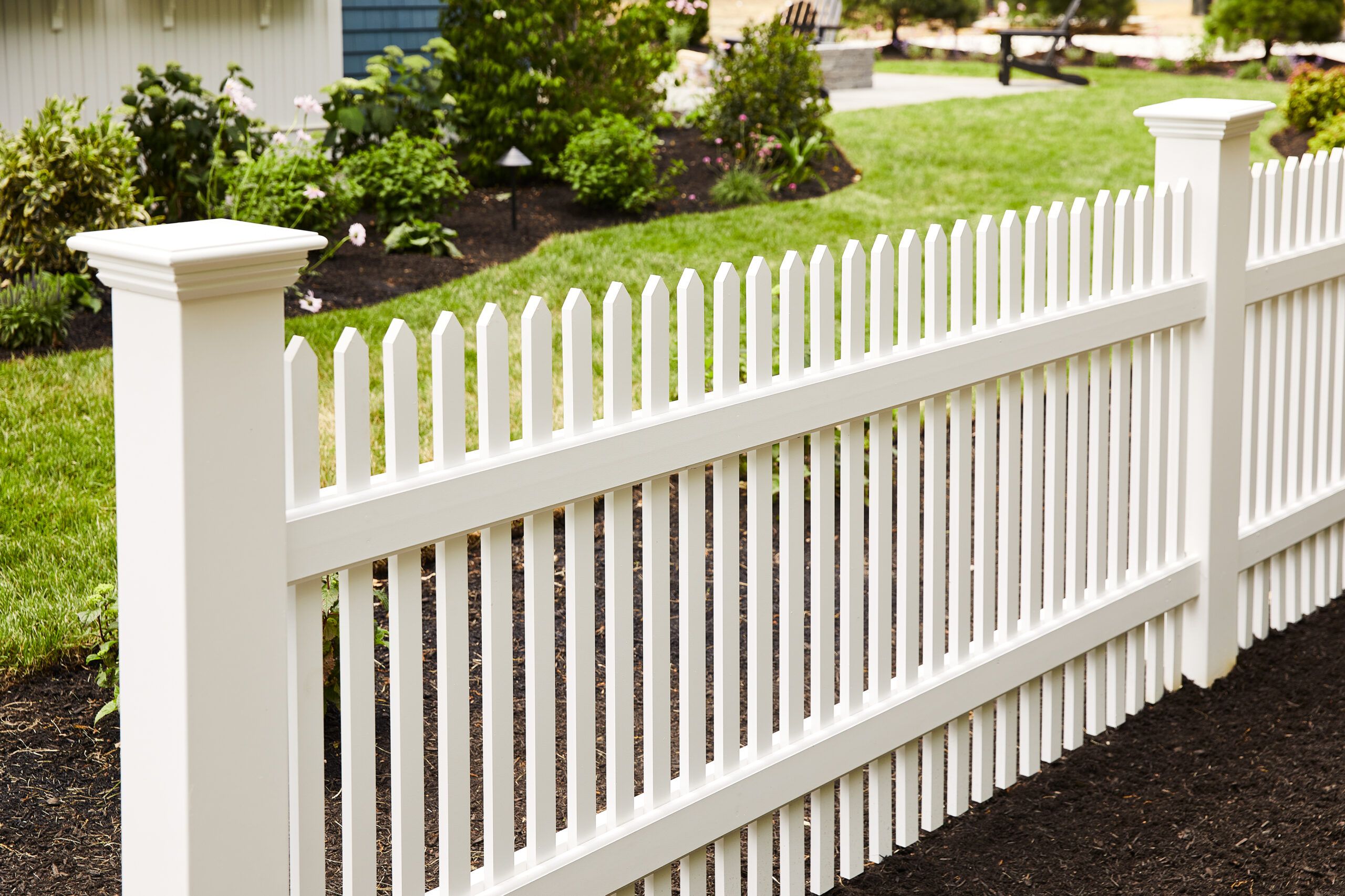 What's a cottage without a charming white picket fence? We chose this durable vinyl fencing for its low-maintenance appeal.
Fencing: Walpole Outdoors
A Better Beam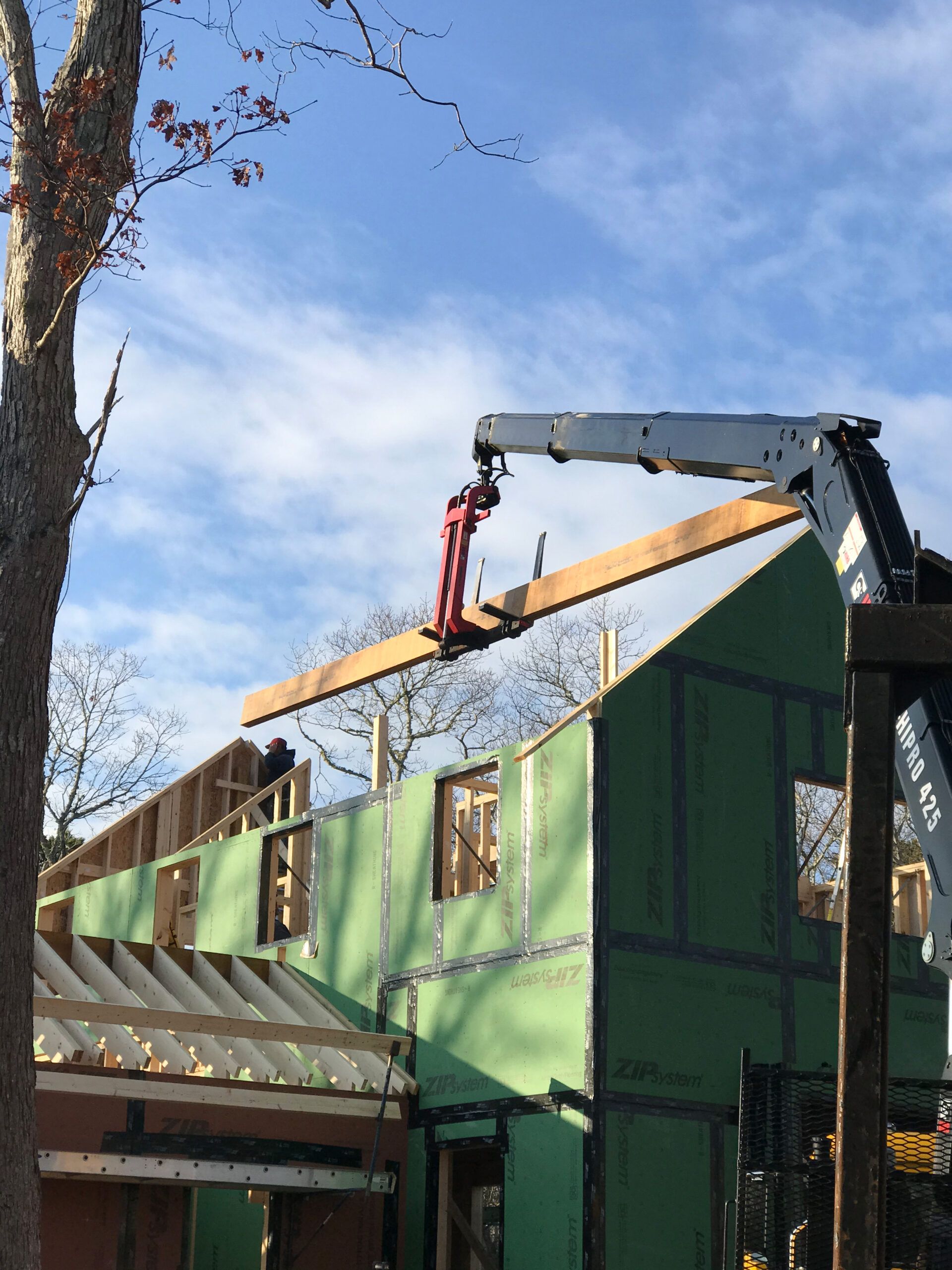 Engineered from large sheets of laminated veneer lumber (LVL) and impregnated with resin to resist moisture and mold during construction, this 36-foot beam will support the load of the rafters, thus eliminating the need for ceiling joists.
Ridge Beam: Microllam LVL Beam by Weyerhaeuser
All Zipped Up and Ready to Roof
Builder Matt Cole had no concerns about keeping the house dry while waiting for delivery of the roof shingles. This sheathing and tape system provided a continuous air- and water-resistant barrier for a sealed roof deck.
Sheathing and tape: ZIP System