One of the biggest changes to hit residential real estate since the turn of this century is the practice of home staging: preparing a house, largely through décor, to appeal to the greatest number of potential buyers—and obtain the highest price.
Is it Important to Stage a House?
It started in Sweden, where it's called homestyling, and soon reached out shores. Why? Because it works! Staged homes, on average, sell about 88 percent faster and for 20 percent more, according to Realtor.com.
"Staging is crucial now because, through technology—how fast we can see things, want them, and get them—buyers will spot a place online and think: 'I found it! I have to have this house!'" explains Leia T. Ward, CEO and principal designer of LTW Design. But it's not just the look of a place that seals the deal; it's the emotional response. "We design stagings to feel welcoming and serene so buyers immediately fall in love with a space," says Ward, who recently plied her craft staging the This Old House 2020 Idea House, The Farmhouse in Fairfield.
How Much Does Professional Home Staging Cost?
Professional home staging is pricey, however: You'll pay between $300 and $600 for an initial consultation and as much as $600 for each staged room, per month. Plus, many pros insist on a three-month contract, even if the house sells the very day it goes on the market.
While you may recoup that cost if the house sells well, if you prefer to stage your home for sale yourself, read on for can't-miss ideas and specific room-by-room tips for home staging success.
Whole House Staging Strategies
Keep the following in mind when developing a plan to prepare your house for the real estate market.
Deploy Depersonalization
If you want a bunch of prospective buyers to imagine themselves living happily ever after in your house, take yourself out of the place completely. Remove all family photos, travel souvenirs, collections and mementos, knickknacks, favorite media (books, movies, etc.), heirlooms, and any other items that reflect you and your family. Also banish any furniture, wall, window, and floor coverings, and even colors that don't seem "quirky" to you but might to strangers. Rent a storage space if necessary, and remind yourself that you'll be moving soon and will have to pack anyway.
Cut Clutter
Boxing up your belongings as you depersonalize will go a long way toward achieving the "neat and orderly" environment Ward says is key. But take it further: Toss junk mail in the recycling bin; keep surfaces free of keys, phones, purses, backpacks, and the like; empty junk drawers and organize cabinets—which will surely be opened by house hunters. Don't stash items in closets, which will appear smaller if crammed with stuff.
De-cluttering also applies to furniture: Bid goodbye to unnecessary pieces (Dad's bulky recliner, Grandma's towering china cabinet), making sure that whatever remains looks welcoming and feels comfortable. Donate what you can, and store what you can't off premises.
Repair Problems
Everything in the house should function flawlessly. So fix squeaky floors, sticking drawers, stubborn doors, torn screens, stained or discolored surfaces, and any other damage you've turned a blind eye to. It should go without saying that the house should be deep cleaned, top to bottom, so don't forget ceiling fans, baseboards, and everything in between. If you've got pets, pay particular attention to spots they may have soiled.
Paint in Neutral Hues
Painting is perhaps the best home staging improvement project you can take on. It's often essential to "soft staging," the term used for preparing a largely empty house for sale (other soft staging elements include window treatments, rugs, and framed artwork).
A fresh coat imparts all-important spotlessness, and it's also your chance to banish bold or otherwise unusual color choices. Stark white can look glaring, so opt for warm neutrals like off-white, light gray, beige, and greige. Keep in mind that lighter colors make rooms look larger.
Strike a Balance
A staged home should not reflect your personal taste, but it shouldn't look bland either. "Aim for casual sophistication," says Ward. "Casual enough for buyers to envision themselves, kids, and pets living there, yet sophisticated enough for it to feel like they can have company in style."
One of Ward's techniques to achieve this is to introduce multiple textures: "We add layers and layers of texture—velvet pillows, linen throws, knobby accessories, natural greenery—to bring a space to life." Just make sure that the different textures make sense together; the goal is to create a cohesive look, not a jumble.
Know Your Buyers
A professional home stager has the talent (and often the training) of an interior designer, coupled with deep understanding of the real estate market in the areas where they work. In other words, they know what buyers want!
So research not just what houses in your neighborhood sell for, but to whom. "Our stagings are strategic interior marketing designs specifically created to engage the targeted buyer," says Ward. In general, she says, younger buyers "want to move into a house that looks like a page in a magazine, with clean lines and a modern vibe."
More mature buyers lean toward a warmer aesthetic."We'll use softer colors in our throw pillows and artwork, and furnishings that are cozy rather than stiff," says Ward.
Tips for Staging Every Room in Your Home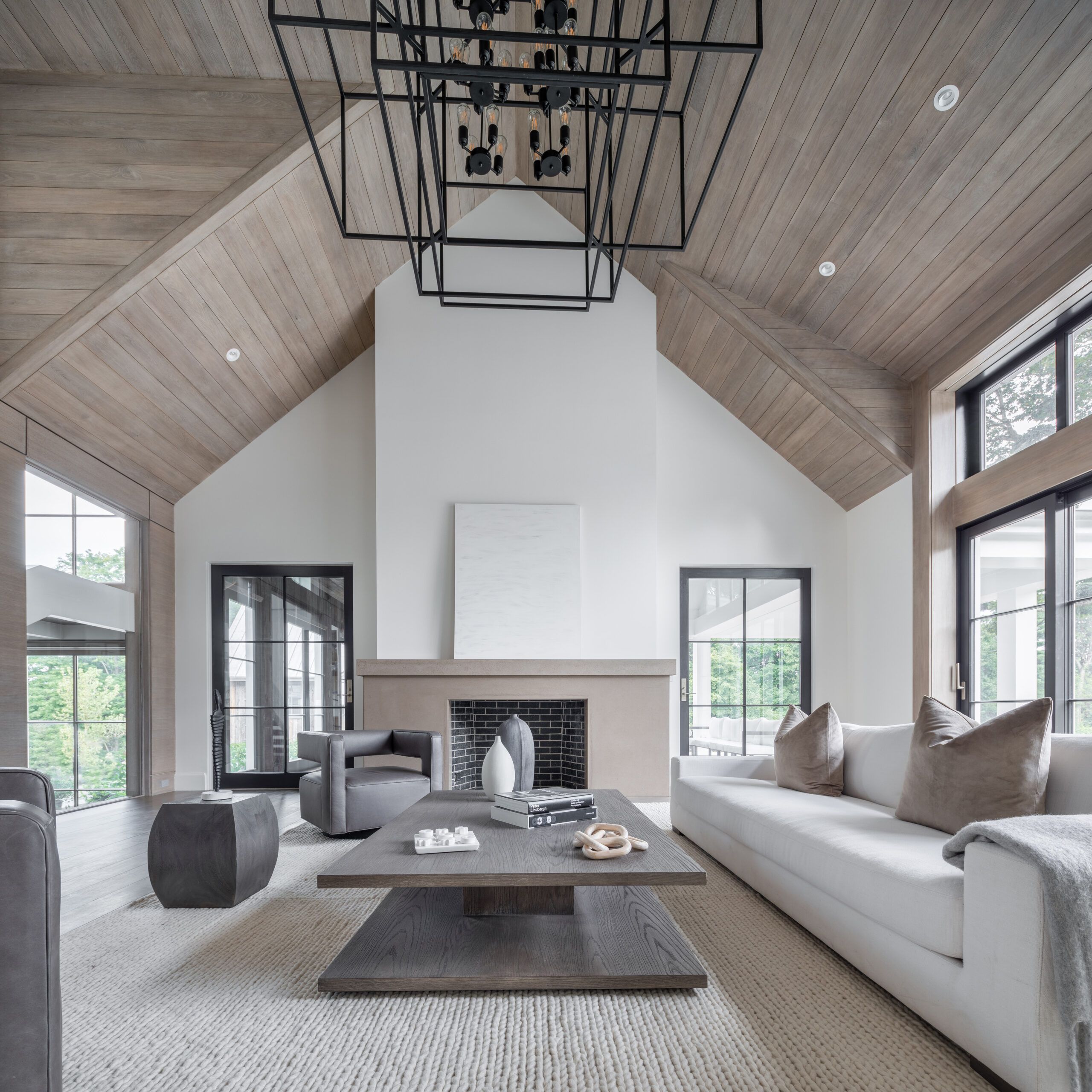 To make every area of your home tempting to buyers, consider these musts:
Curb appeal:
Manicured lawn and planting beds (with mulch added to neaten up less-than-perfect zones)
Handsome planters or boxes with colorful blooms
Clean, neutral exterior—power wash or paint if needed
Smoothly functioning door locks, knobs, bell, and latches
New or spotless house numbers and mailbox
Good exterior lighting
Trash and recycling out of sight
Kitchen:
Pristine cabinets—Ward says painting them white will yield "a huge return on your investment!"
Countertops clear of all small appliances
Only matched sets of dishware and glassware in cabinets, no novelty "World's Best Whatever" mugs!
Updated hardware
Spotless (inside and out) and depersonalized fridge—no magnets, memos, or drawings
No visible trash cans or recycling bins
Dining Room:
Bold centerpiece on the table—either a large vase, an orchid, or greenery
Matching, minimal items in any open or glass shelving pieces, such as a hutch
Living Room:
"Exile any extra small pieces that take up space, like bins and baskets," says Ward. "You want buyers to feel there is a ton of square footage and space to easily walk around."
"Avoid furniture sets where sofa, ottoman, and accent chair all match," says Ward. "Instead, mix and match to create a curated look."
Keep-it-simple furniture. You can't go wrong with a solid off-white linen track arm sofa and a curved or rectangular coffee table. Avoid overstuffed, patterned, or detailed pieces.
Use slipcovers in white or soft, pale colors on any couch or chair past its prime.
Master bedroom:
"Think five-star hotel room!" Ward says. "Present the kind of clean luxury that makes potential buyers yearn to stay in a room like this."
White bedding, with a fluffy white duvet cover. For interest, a gray or blue throw on the bed.
Large matching lamps
Soft, neutral area rug
Minimal clothing in closets (will make them look larger) and no mismatched hangers
No exercise equipment, laundry baskets, or other extraneous items
Bathrooms:
"Think luxury spa!" says Ward.
Sparkling clean
Simple and pristine shower curtain
Rolled-up washcloths and fluffy, white towels
Simple greenery or single well-groomed plant
No personal care or grooming products in sight
Secondary bedrooms:
"Buyers just want to see space and light," says Ward.
Neatly made bed
No toys lying around
Nothing with your children's names visible
No posters on the walls
Backyard:
Clean, simple, comfortable outdoor furniture
A lounge area in addition to a dining area. "Adirondack chairs, chaises, and/or outdoor sofa are all very valuable to today's buyers," Ward says. "Ideally, you'd have a fire pit with seating around it."