Exposed ceiling beams are an architectural feature that allows rooms to have higher ceilings or a decorative element that adds charm. We've noticed that aged-wood beams are one of the features most sought after by homeowners right now. However, old, salvaged-wood beams are usually very heavy, cost-prohibitive, and are often compromised by warping or insect damage. If you are just trying to get the look of exposed beams and don't need the support, a good option is to install faux wood beams.
What are Faux Wood Beams?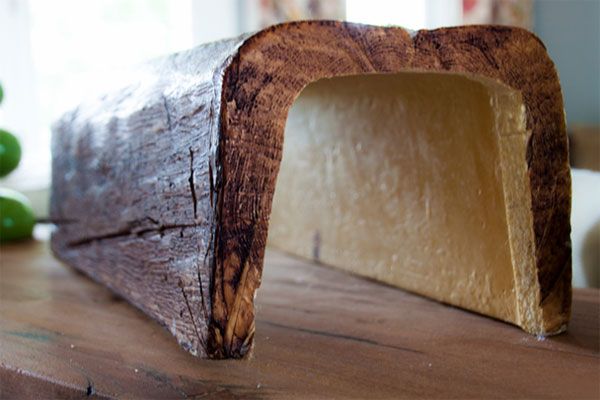 Usually manufactured with high-density polyurethane, faux beams are made to look just like the real thing. They are widely obtainable and available in hundreds of styles and textures. They also are lightweight, which makes them easier to install than true wood beams. We asked five home bloggers to share their ideas for how to incorporate the look in a more affordable way. Here are five ideas to help you decide what to use and where to place your ceiling beams.
Period-Style Master Bath
Traci from Beneath My Heart fell in love with the look of ceiling beams while browsing on Pinterest. She incorporated faux beams in her master bathroom to complement a refinished claw-foot tub and an antique dresser turned vanity. She was impressed with the ease of installation; she says she and her young sons could have done the work themselves—though her husband helped.
See how they completed the project: Installing Faux Wood Beams in Our Master Bathroom
Fake-Out Family Room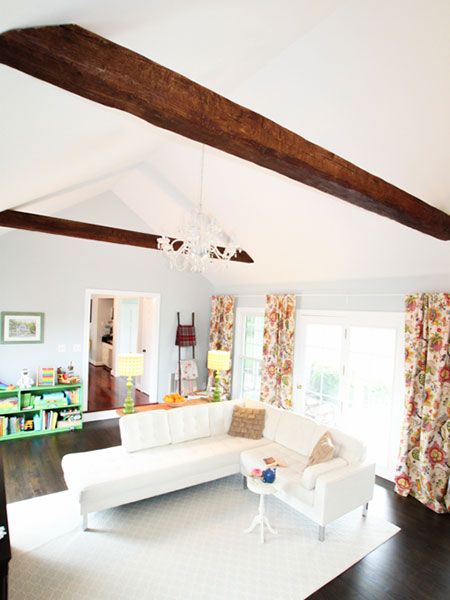 The price of aged wood beams deterred Heather of The Heathered Nest—until she discovered how to fake the look. She and her husband used them to add rustic flare and architectural detail to their family room's high cathedral ceiling. They found the beams at The Home Depot.
Read more about Heather's project here.
Farmhouse-Style Bedroom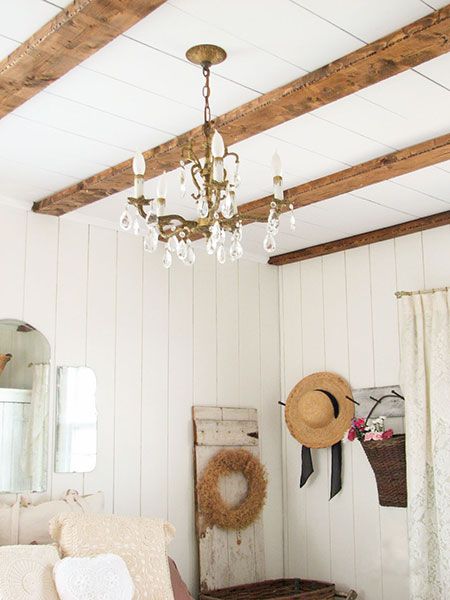 In a yearlong overhaul of her master bedroom, Larissa of Prodigal Pieces made over an old stippled ceiling. Instead of a faux, engineered-wood style, she bought simple pine beams and distressed them to get the rustic look she desired.
See more photos and how they completed the ceiling: Farmhouse Master Bedroom Grand Finale
Wood-Framed Doorway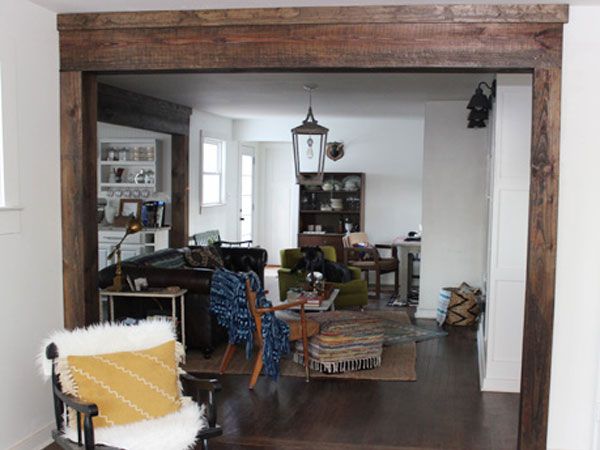 To create the look of a chunky, solid-wood beam-and-column duo in room-dividing doorways, Lindsay of The White Buffalo Styling Co. used framing lumber to build out and hide the smaller support beams. Their contractor was able to nail the framing lumber directly onto the existing beam. For the columns, they used three boards, nailed into the drywall. They added a dark wood stain to complete the look.
See how she did it: Creating Faux Wood Beams
Rustic Kitchen Ceiling on a Budget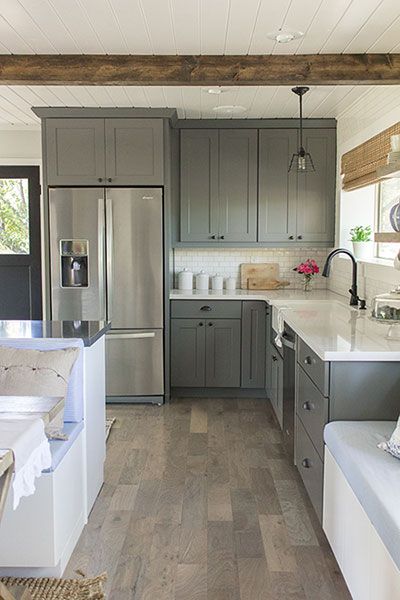 Wood beams were on the wish list for Jenna of Jenna Sue Design Co. when she searched for a home. When the house she ended up with didn't have any, she decided to investigate options to add them. She was surprised to find even faux wood would cost her a pretty penny. Instead, she built the decorative beams she desired out of inexpensive whitewood.
See the DIY tutorial: Kitchen Chronicles: DIY Wood Beams