Time to Party!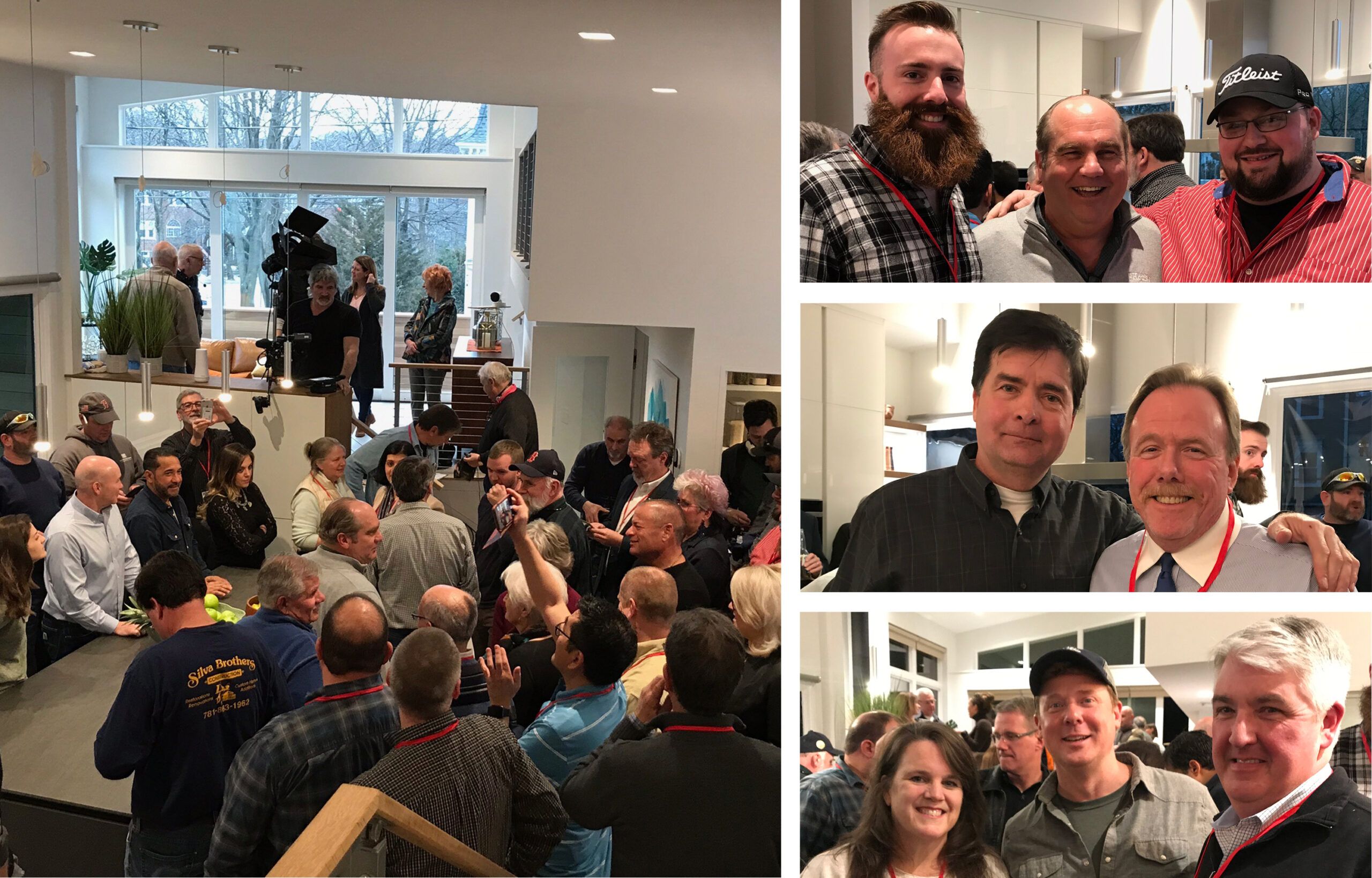 Another This Old House project can go on the record books! Though the episodes showcasing its renovation have only just started to air, the crew officially finished the Brookline Mid-century Modern House this week—and TOH Insiders and guests were there to partake in the revelry that followed the final cut. Keep reading to see how much fun was had by all!
P.S.: If you want the chance to be the first to know about events like this in the future, why not become an Insider?
We're Rolling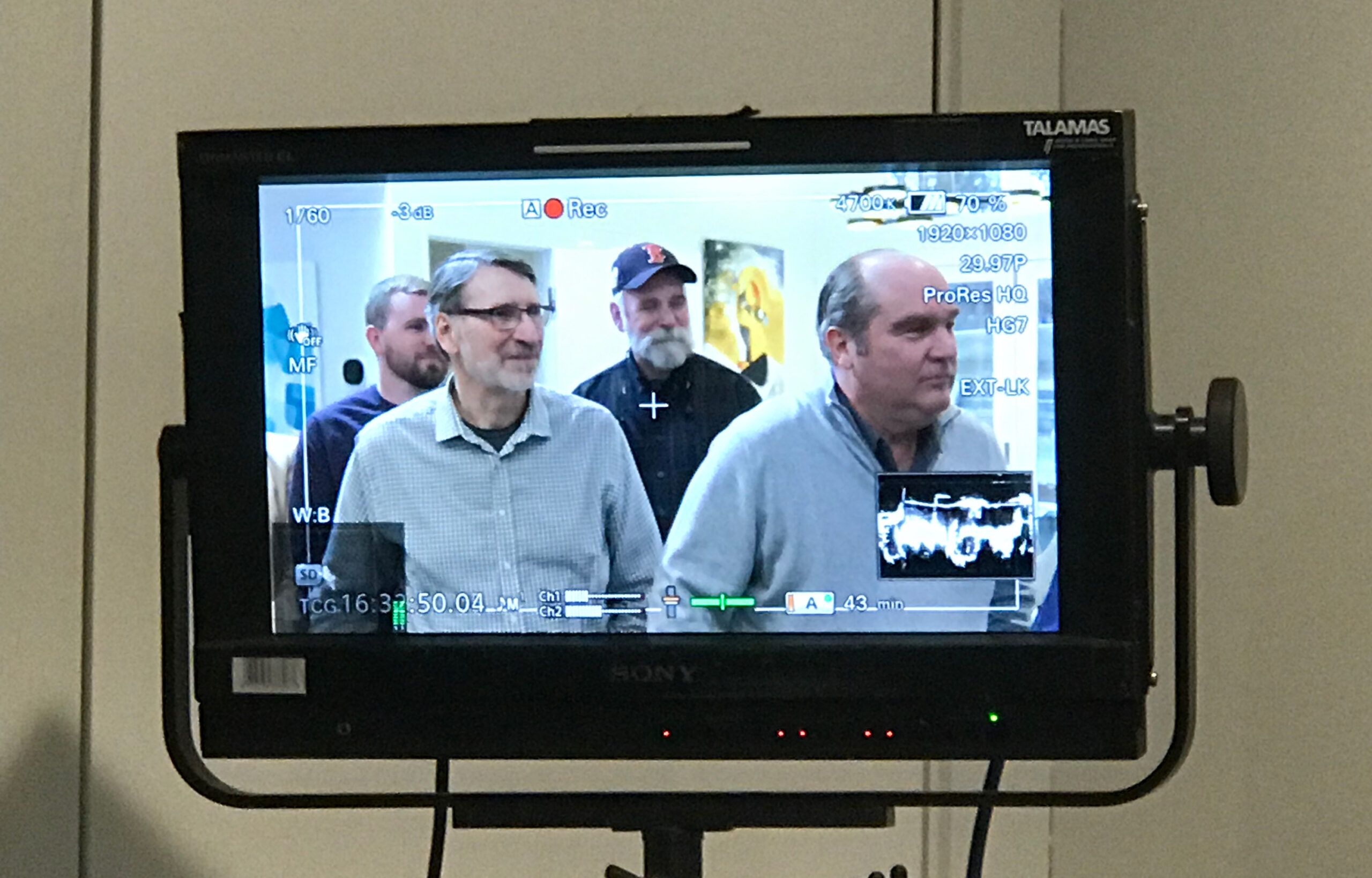 You can't have a wrap party until it's a wrap, so while the show was still filming, Insiders got to watch the action via a monitor. This Old House executive producer Chris Wolfe also answered their questions about the show during the downtime. When shooting had gotten down to the final take, everyone got to go upstairs and be in the last shot of the season!
Hanging with Norm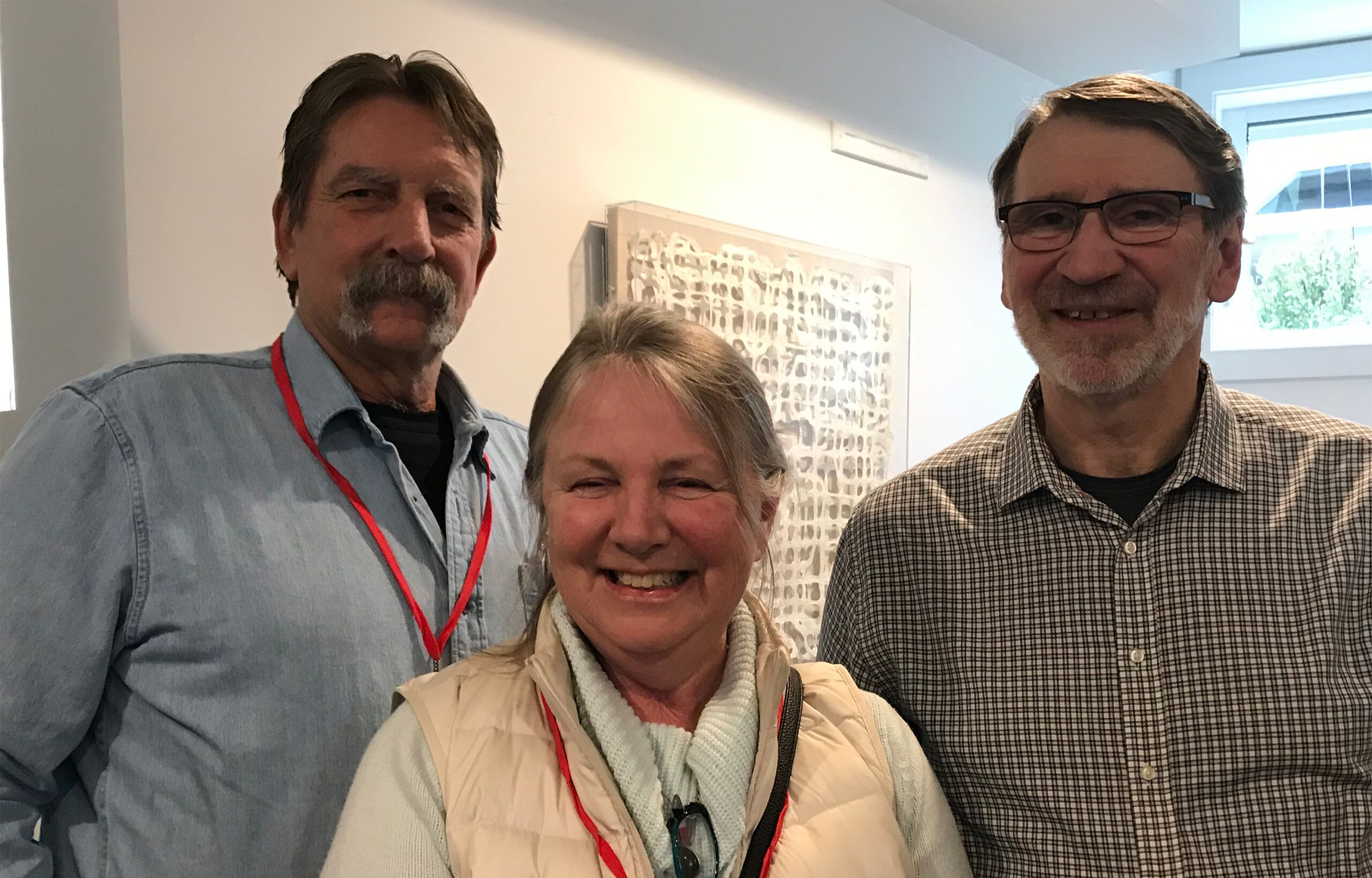 Retired firefighter (and Insider) Robert MacDonald of North Berwick, ME, now owns a small business doing home repairs, remodeling, and carpentry. Naturally, he and his wife Katherine were especially happy to get to meet our own master carpenter, Norm Abram, in person! Norm spent quite a while chatting downstairs with Insiders while filming was wrapping up on the house's main floor.
Thanks, This Old House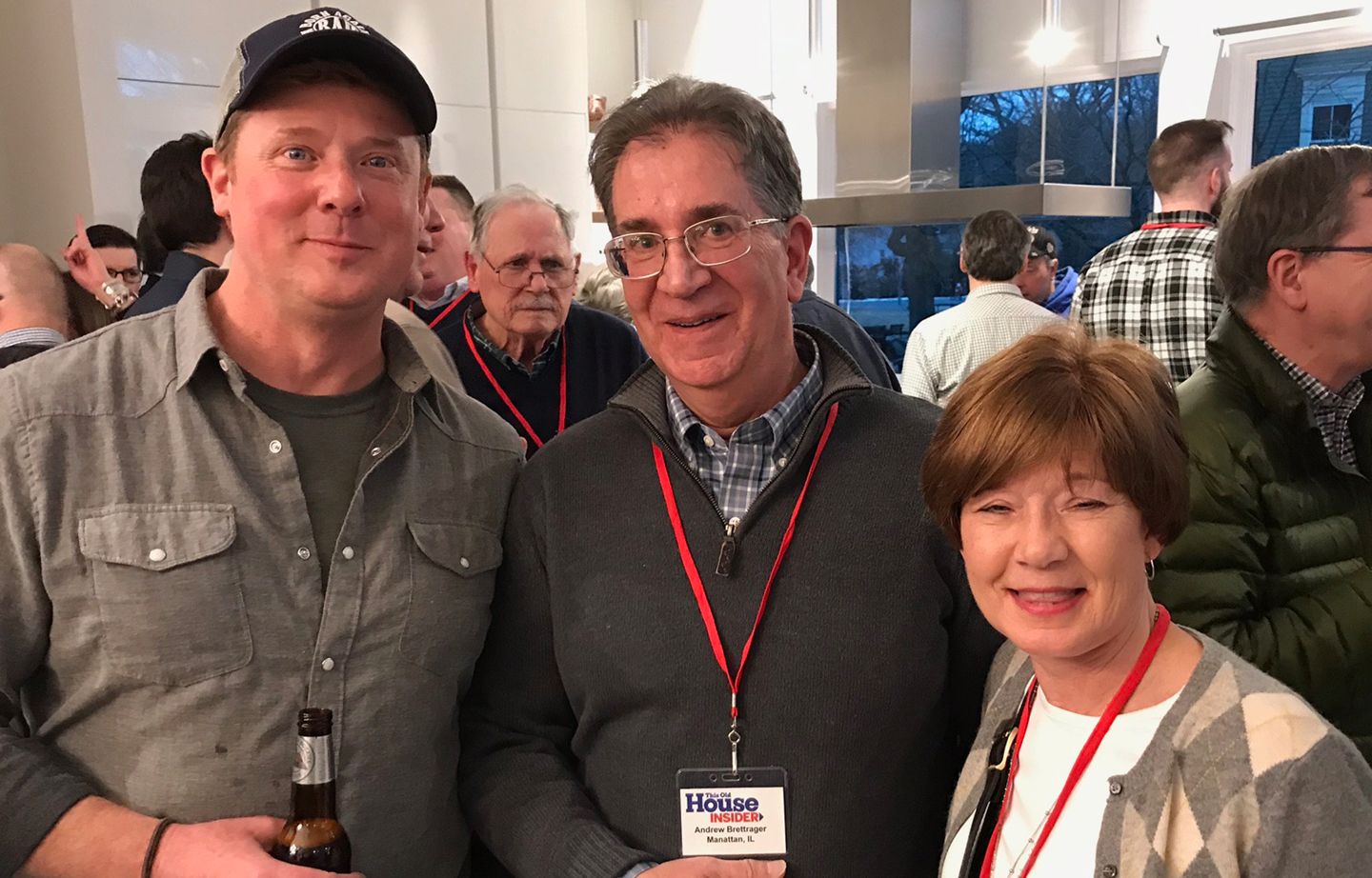 After buying a farmhouse in Manhattan, IL worthy of the magazine's "Save This Old House" column, Andrew and Marge Brettrager credited This Old House with giving them "the courage to say 'We can do this.'" Thirty-five years and one epic gut renovation later, "We are forever indebted to the TOH crew for showing us how to do it, and how to do it right," Andrew says. He and Marge were excited to meet host Kevin O'Connor—though Andrew admits that they do enjoy when Tommy gives Kevin a hard time.
A Lifetime of Learning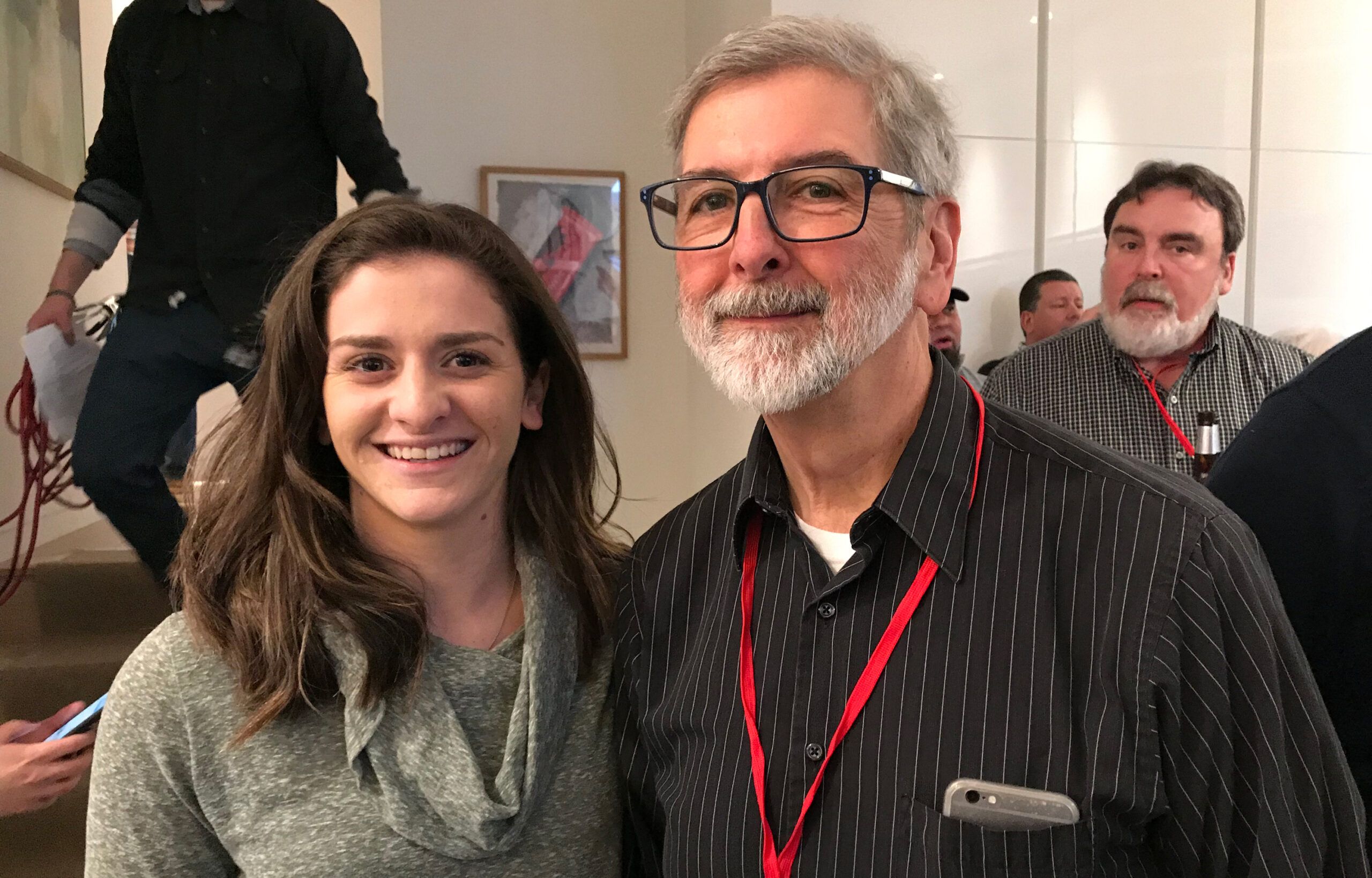 Longtime TOH fan and Insider Jack Ammerman of West Roxbury, MA, found it was "a treat" to meet the different cast and crew members, including Brookline apprentice Carly Comitino. Jack uses Insider to "go back and watch episodes that help when I take on a new project," which lately has meant improving the energy efficiency of his 1804 home.
Right at Home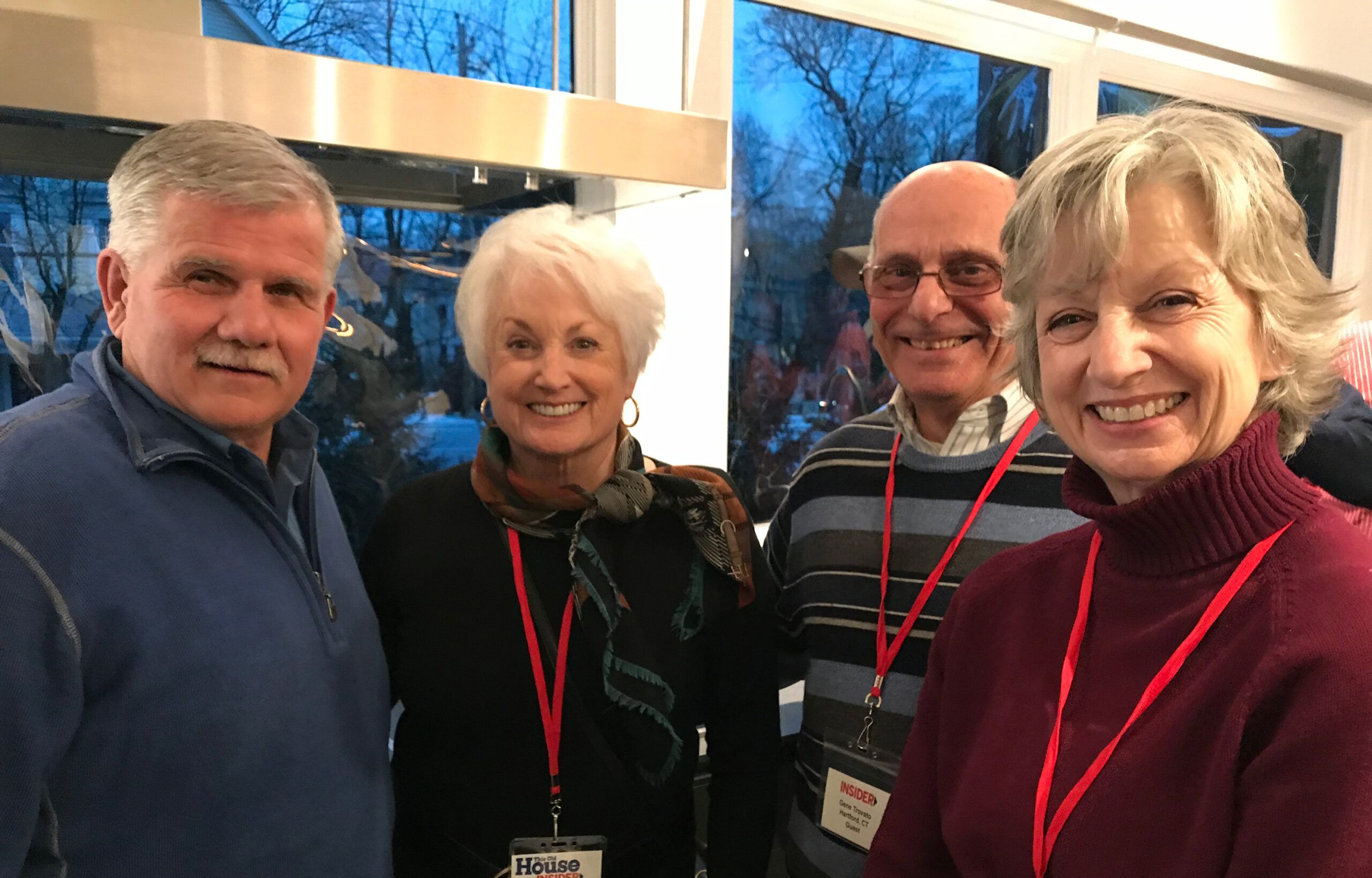 Insider Karen Flannery (center) was ecstatic for the opportunity to be part of the wrap party—and to get to see TOH general contractor Tom Silva again, who she'd had the chance to meet at last year's Washington, DC event. "It's amazing how when you meet the cast of This Old House you feel like you've known them forever," Karen says. "They make you feel very comfortable, which is a special talent!" She brought along friends Gene and Deborah Trovato (right) to share the experience.
Meeting Mauro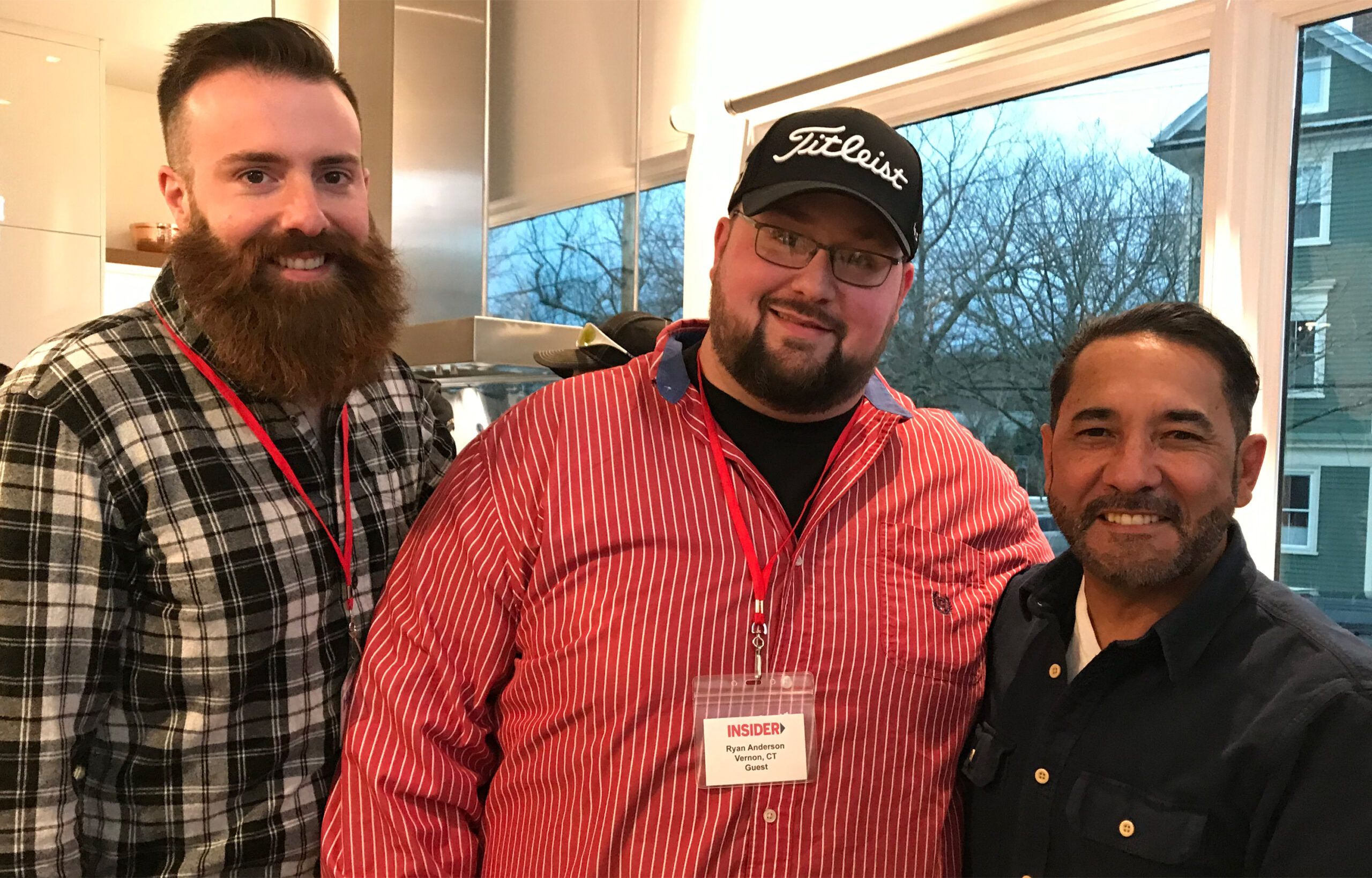 Insider Scott Hollister of Vernon, CT (left) brought his best friend and cousin Ryan Anderson (center) to the wrap party, where they managed to get photos with nearly everyone, including painter Mauro Henrique. Scott and Ryan both work in remodeling and grew up watching TOH together. "It has really taught me everything I know about the trades today," Scott says. Scott's also planning to rely on the Insider episode archive as a resource as he and his wife embark on an especally ambitious project: The two just bought their "dream" piece of property and plan to build their own home on it.
Mark's in the House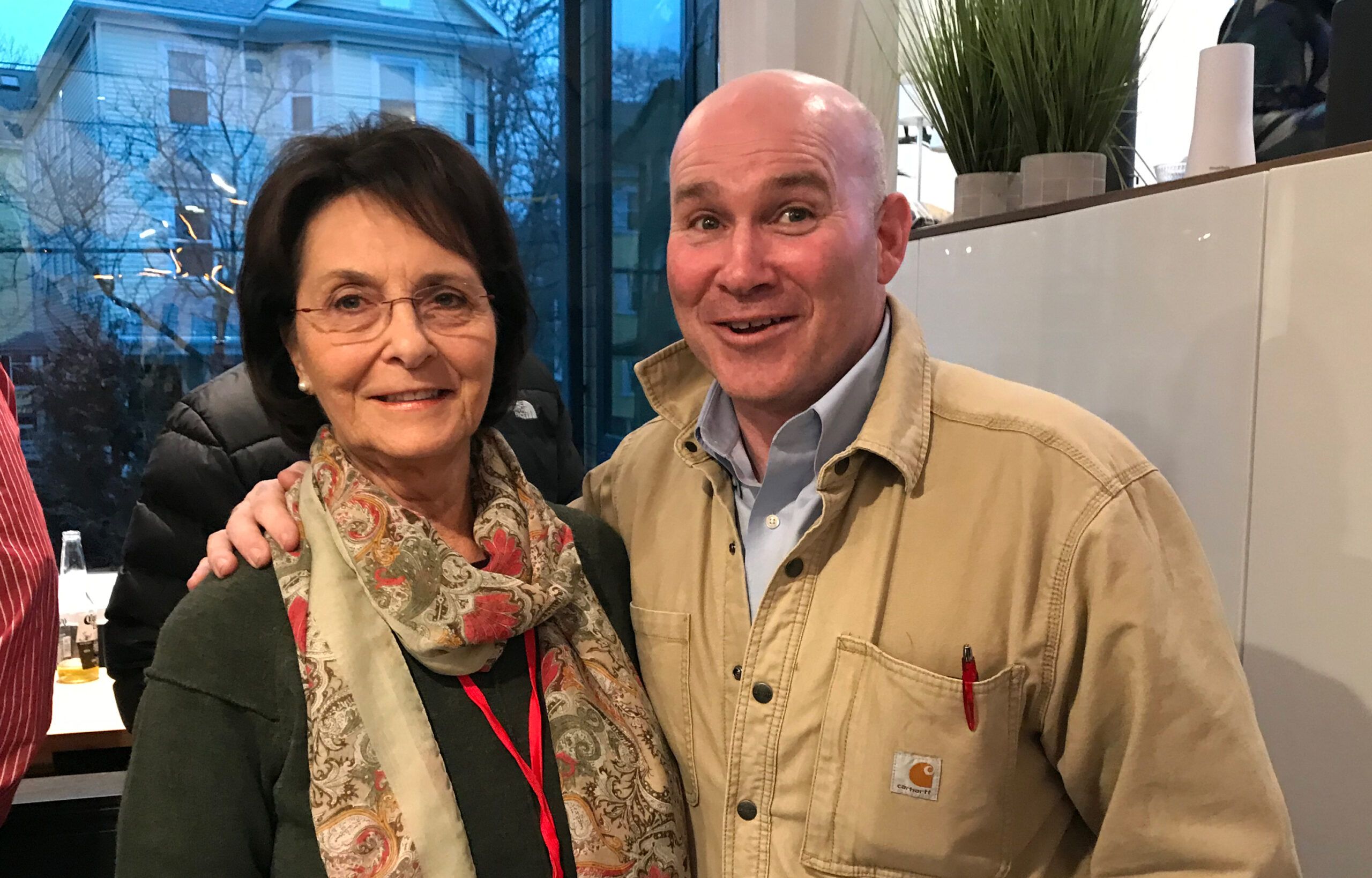 Insider Barbara Fornaro, who came north from Chesapeake, VA with her husband Bob for the event, took photos with lots of TOH cast members, including mason Mark McCullough. Barbara was also excited to see carpenter Nathan Gilbert, who she had met back when he was an apprentice on the Newton house.
Reunited!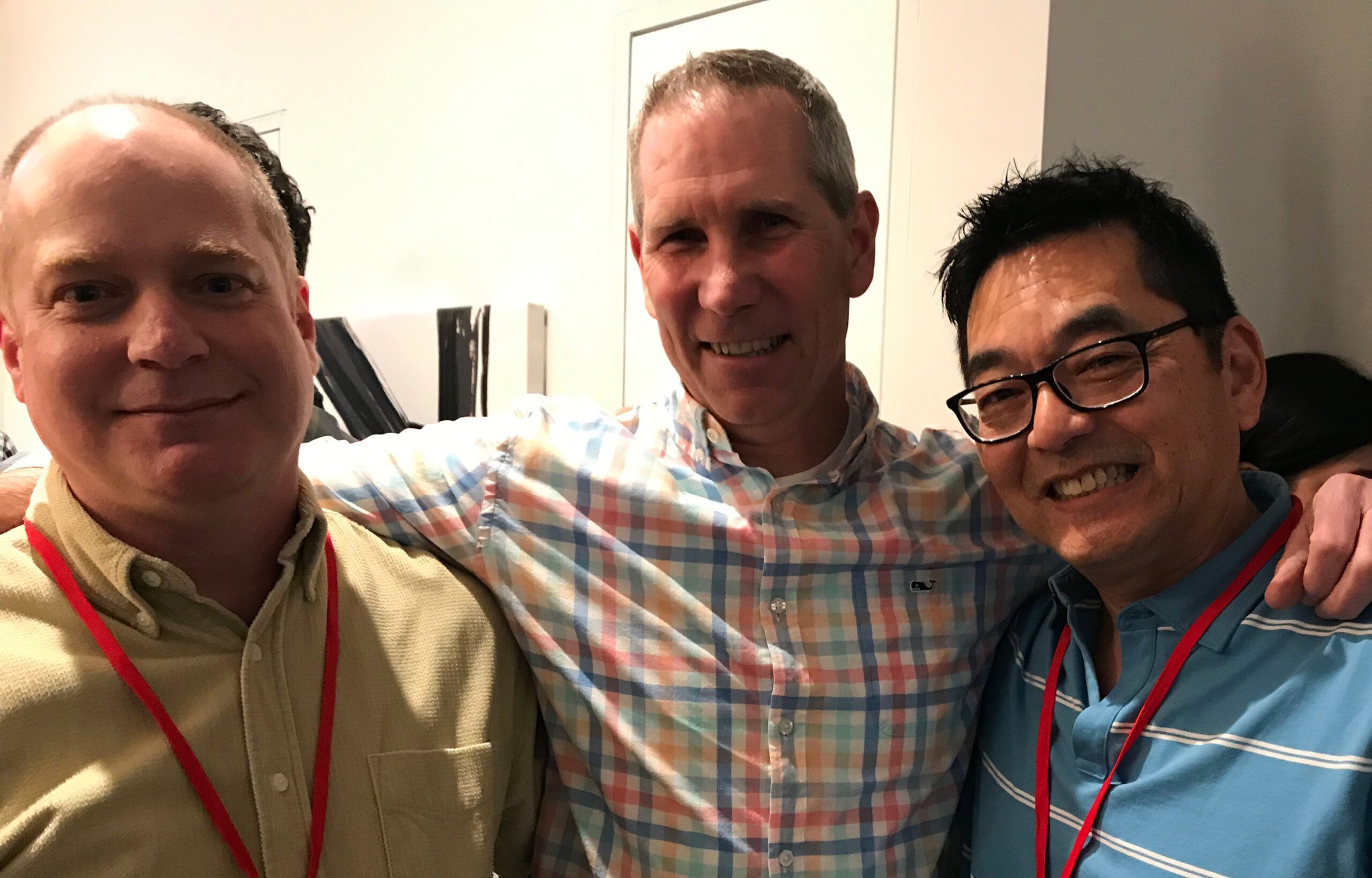 How's this for a reunion: Insider Doug Nakakihara (right), of San Antonio, TX, hadn't seen his friend and former colleague Jason Linhart (left), of Topeka, KS, in decades. Both are avid This Old House fans, and something like twenty years ago, the two agreed that if they ever had the chance to visit the set of TOH, naturally they'd have to go. So when Doug found out he'd won passes to the Brookline wrap party, of course Jason was the person he called to be his guest! The two reunited—plus met TOH cast and crew members including builder Jeff Sweenor, center—at the event.
Close to Home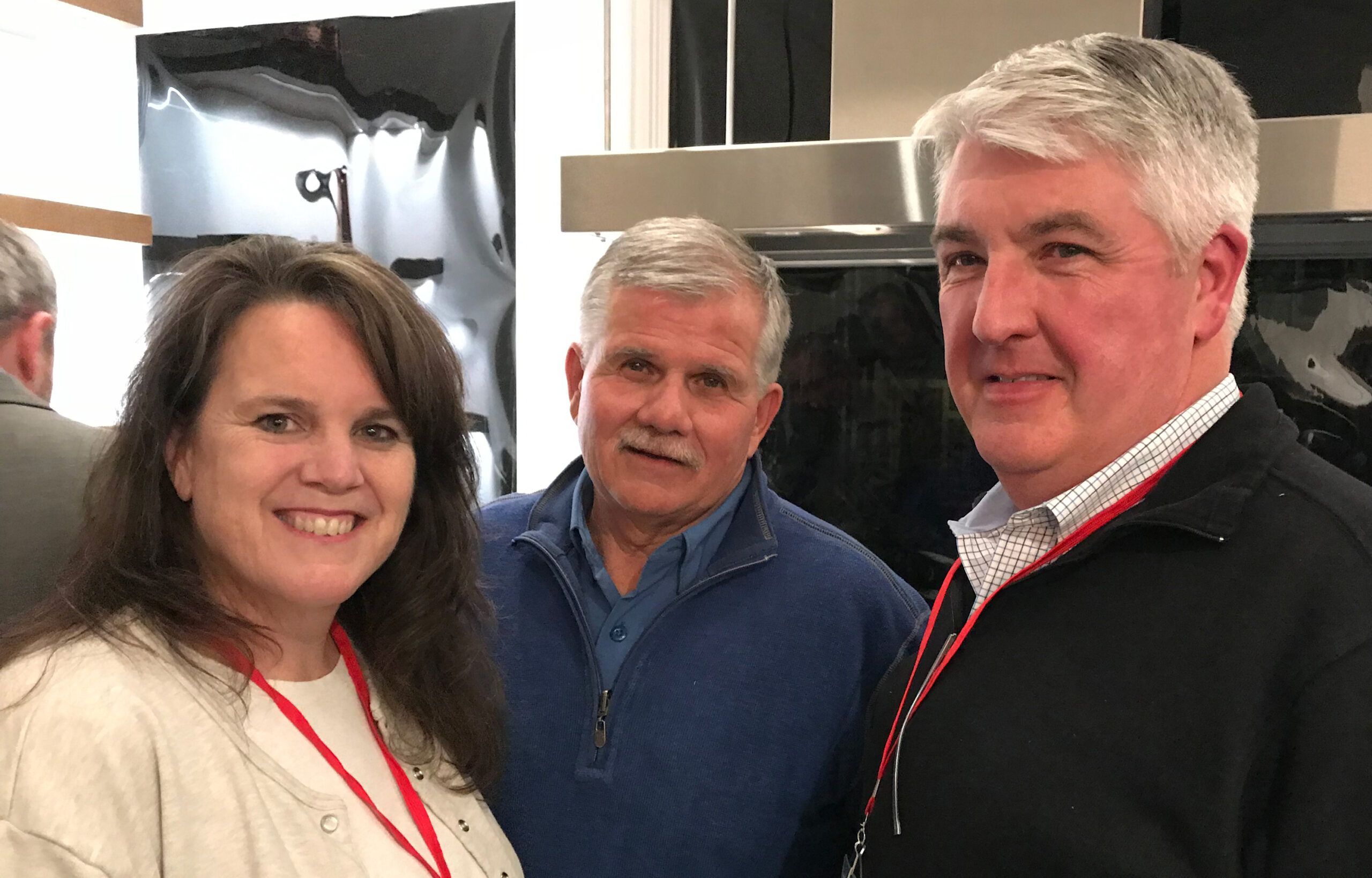 Insider John Erickson and his wife Kathleen O'Rourke didn't have to travel far for the Brookline party, coming in from Shrewsbury, MA. They snapped pictures with several of the TOH crew, including general contractor Tom Silva.
How Thoughtful!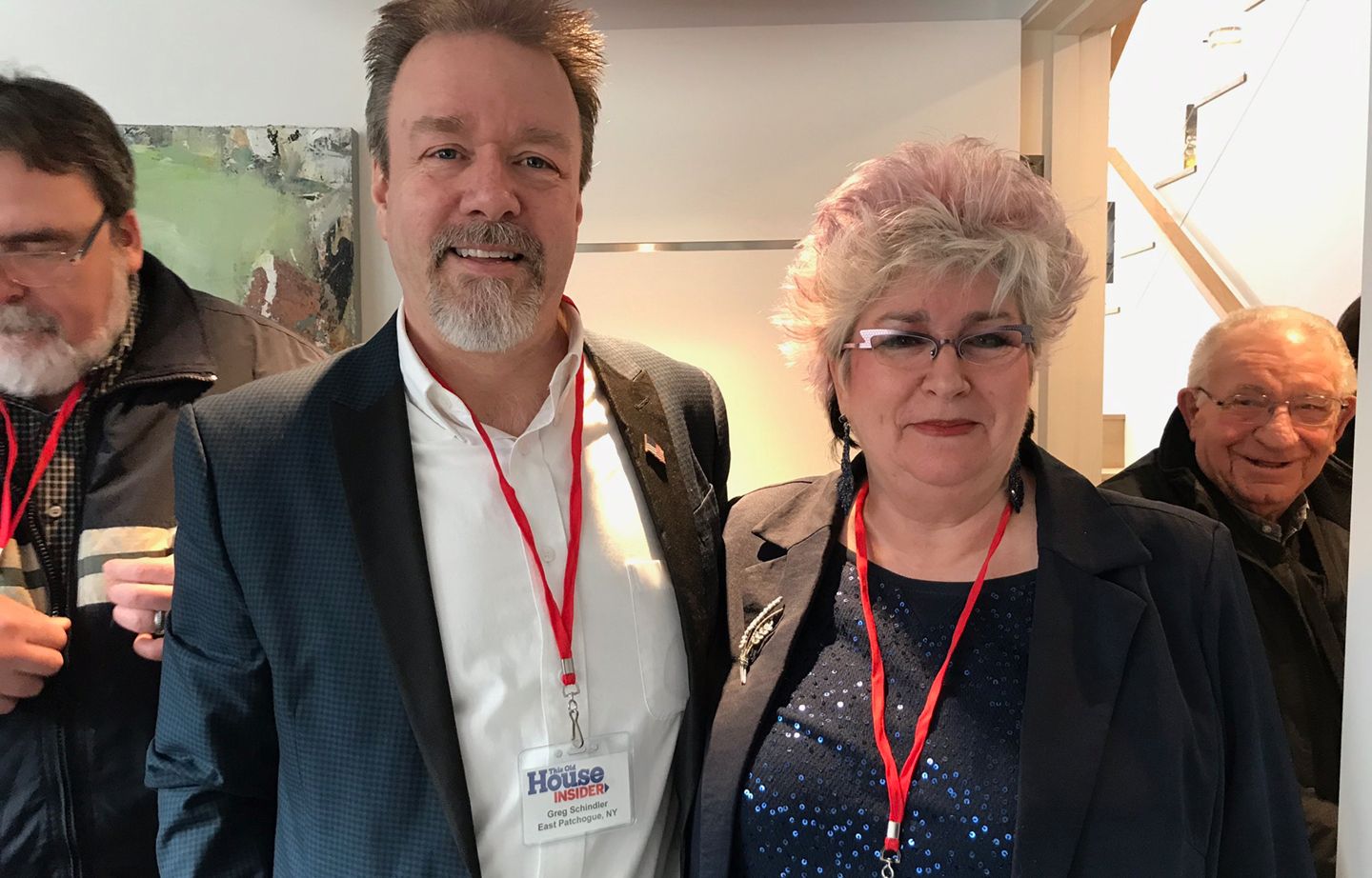 Insider Greg Schindler and his wife Sarah Godfrey-Schindler came up from East Patchoque, NY, where they own a circa 1820s Greek Revival which they've spent the last two decades restoring. The couple were thrilled to meet the TOH cast, and in a generous gesture, brought a lovely gift basket as a housewarming present for the Brookline homeowners, Sunil Ghelani and Neha Kwatra.
Show and Tell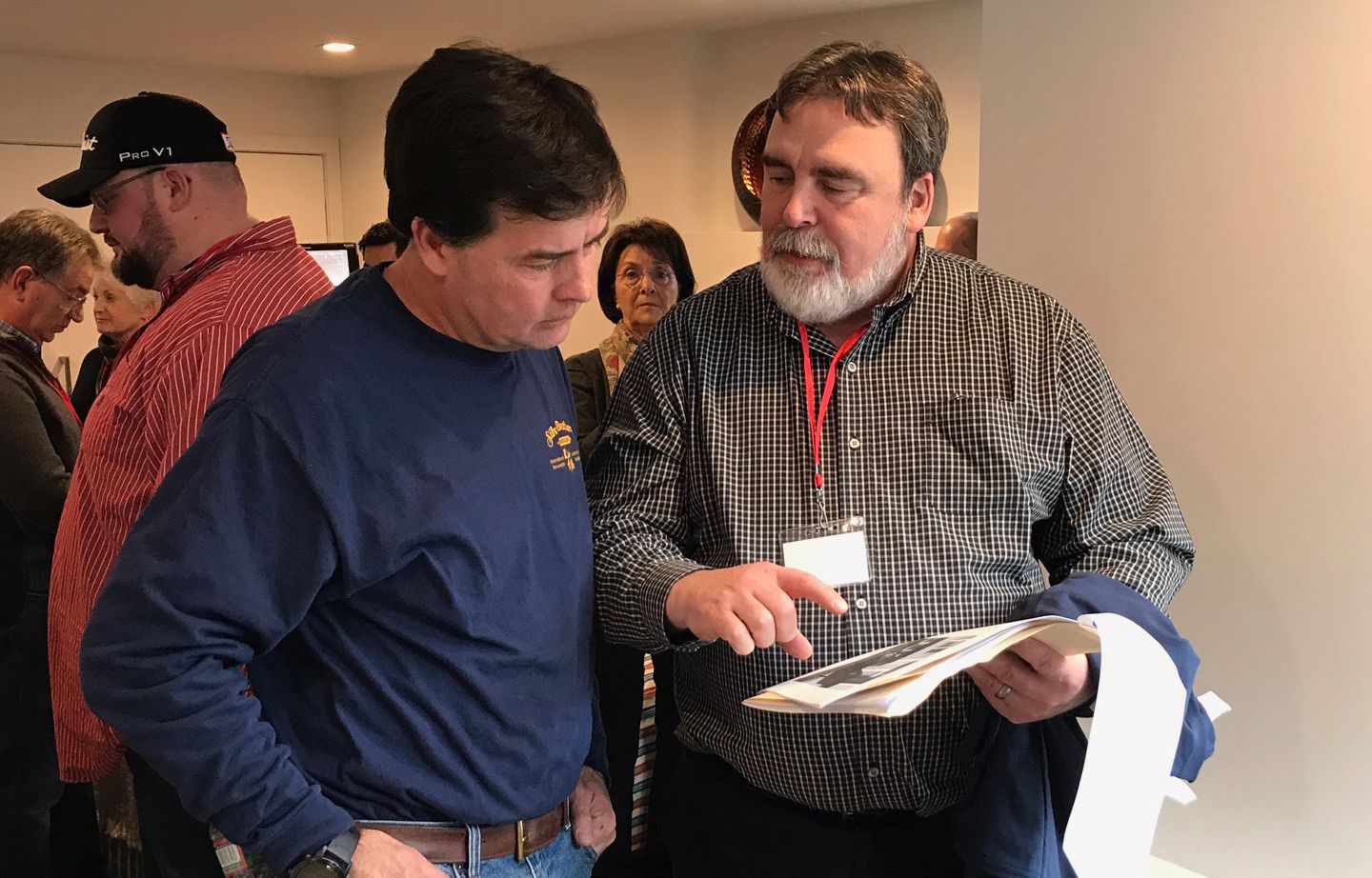 Insider David Hultgren of East Haven, CT, brought along a little show-and-tell that he shared with cast and crew, including Brookline contractor Charlie Silva. This past summer, he replaced his house's front steps, relying on This Old House as a reference point throughout—and taking plenty of pics of each phase of the project.
Welcome Back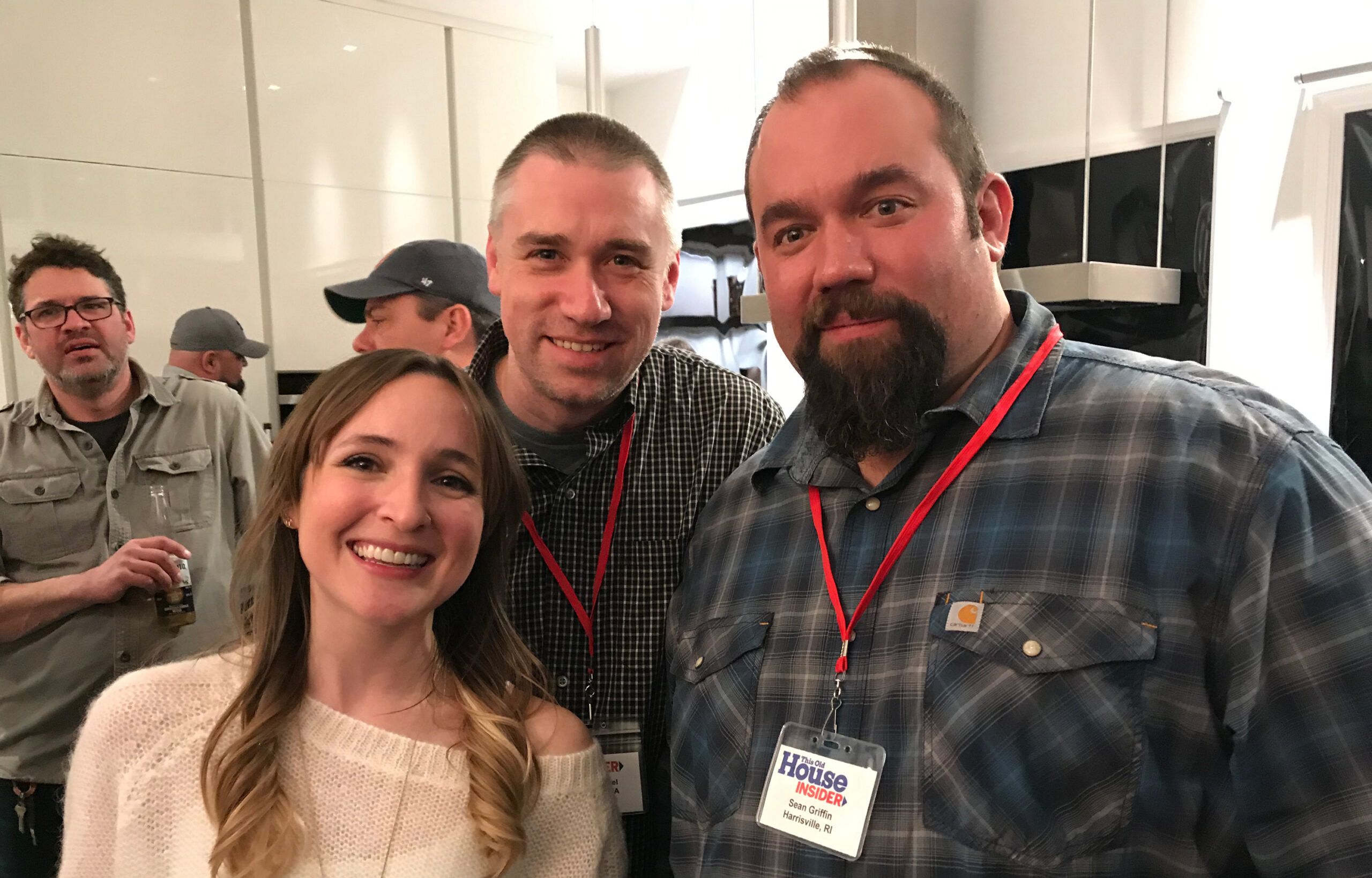 Insider Sean Griffin of Harrisville, RI (right) and his friend Kevin Gabel of Boxford, MA (center) snagged a pic with Jamestown apprentice Mary McGuire Henson, who came out to celebrate the completion of the Brookline house. It was also a return for Sean, who had previously visited the 2018 Idea House, but was excited to get to see a TOH renovation.
Celebratory Toast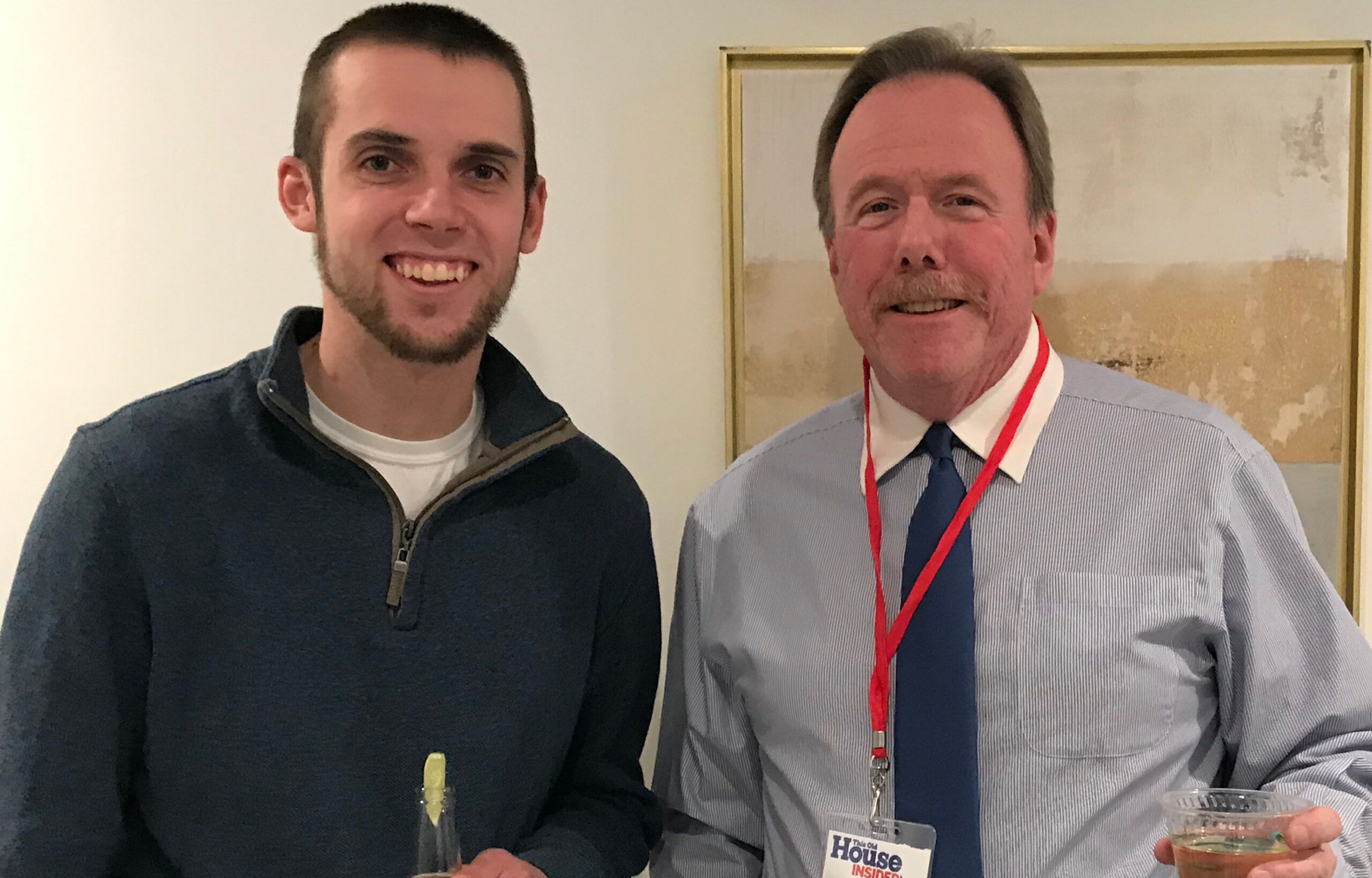 Insider Donald Ringhauser traveled to the party from Oceanside, NY along with his wife, Marybeth (not pictured). The retired NYPD sergeant, shown here raising a glass with Brookline apprentice Erick Ellison, has been using his Insider status to work his way through TOH starting from the beginning. "I will admit it's difficult to binge-watch 40 years' worth of shows," Donald says, "but I try to fit it in when I have the time!"
What a Memento!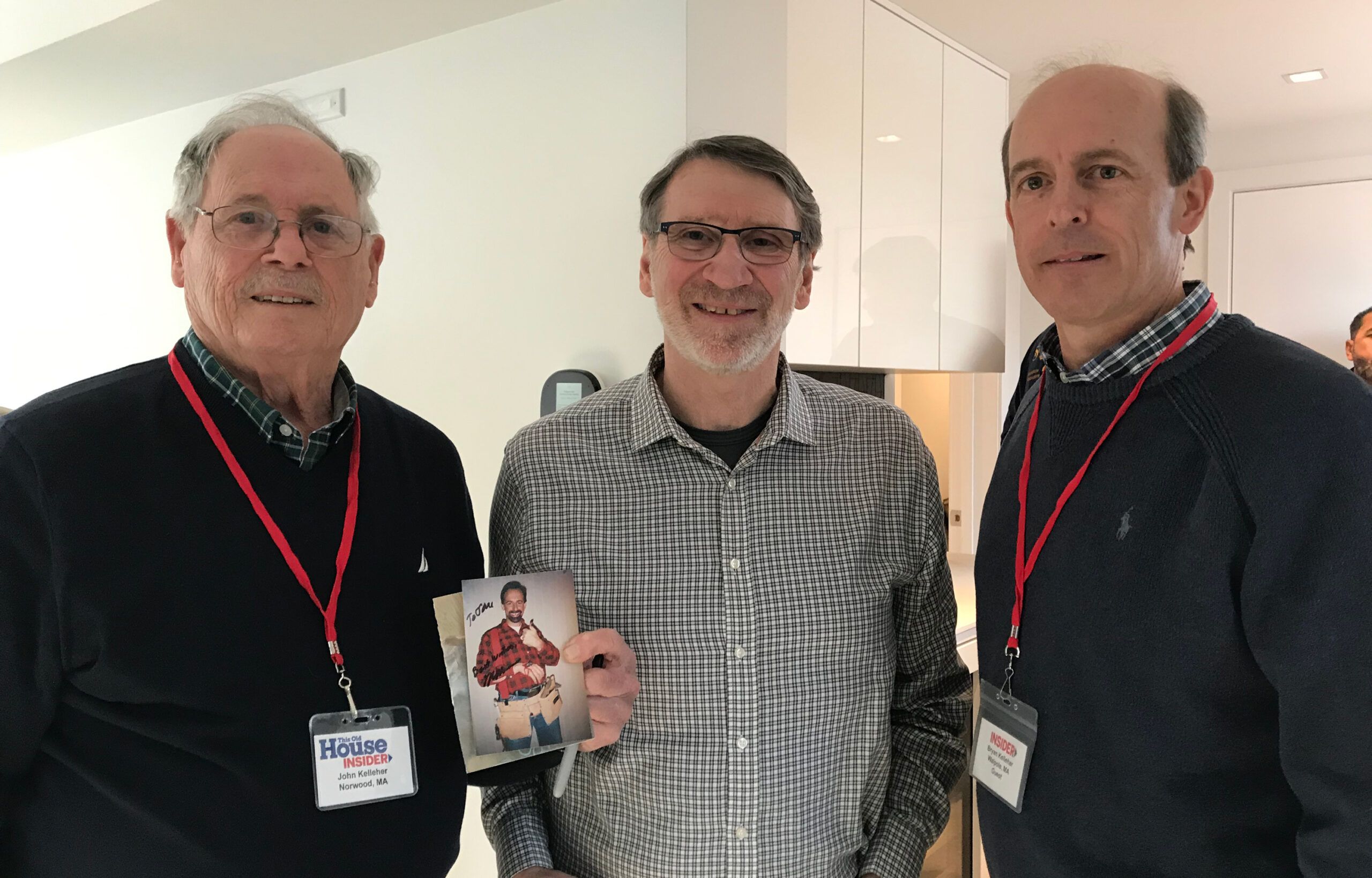 Insider John Kelleher, of Norwood, MA, brought his son Bryan to the party—along with a photo of Bryan from a Halloween party a few years back, which he attended dressed as master carpenter Norm Abram. It's a great pic, but now that it's been signed by Norm himself? Priceless!
Want the chance to have a one-of-a-kind TOH experience of your own? Join Insider today! Brookline might be a wrap, but there are always more live events coming up.