First In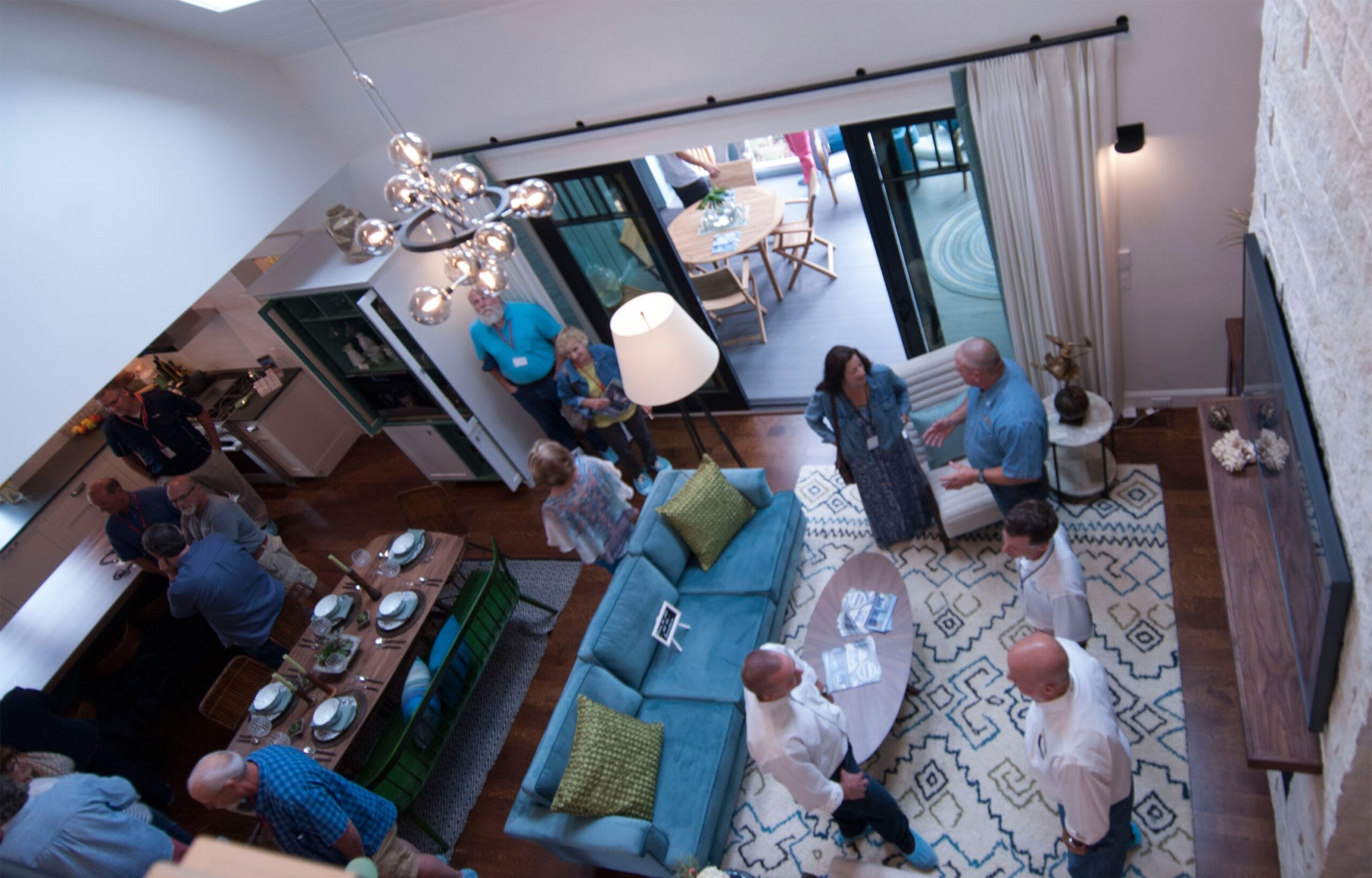 The 2018 This Old House Idea House greeted guests for the first time on Saturday, September 8, and a few lucky Insiders were the first through the door. Keep reading to see how much fun our Insider VIP guests had (and more of the gorgeous house, too!).
P.S. Not an Insider? For the chance to be part of exclusive events and experiences like this one, sign up today!
Beating the Crowds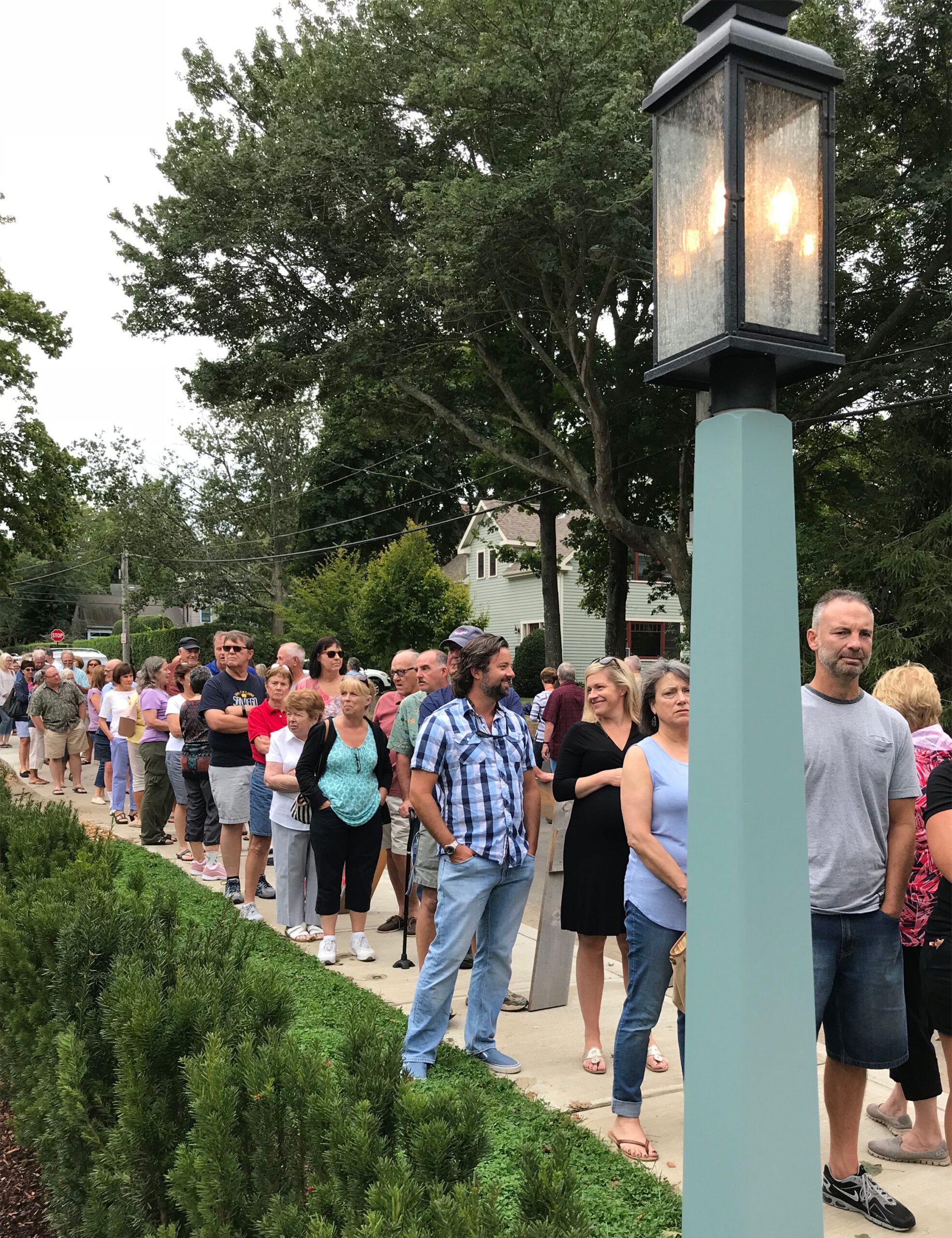 Fans lined up for the chance to check out the 2018 Idea House, a shingled, Craftsman-inspired home in Narragansett, Rhode Island. Our Insider VIPs got to skip the line and the crowds, with an extra hour to explore the Idea House and meet the guys.
Keeping it Neat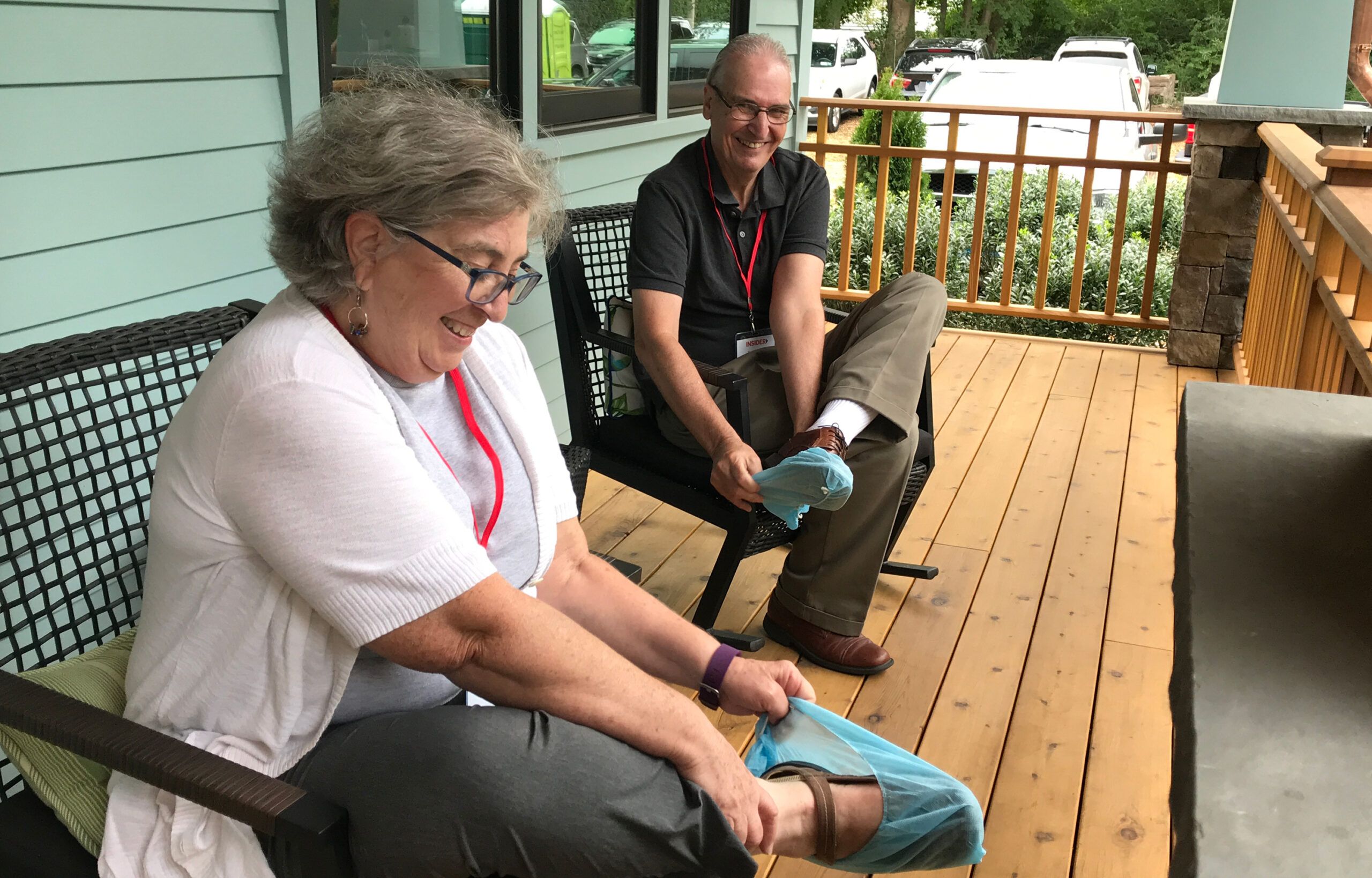 Hey, it's a brand new house—you can't blame us for wanting to keep it clean! Insider Judy Van Tijn and her husband Richard Gilligan happily suited up to head into the Idea House. The two traveled from Moorestown, NJ, and spent a few days exploring Rhode Island.
Meeting the Cast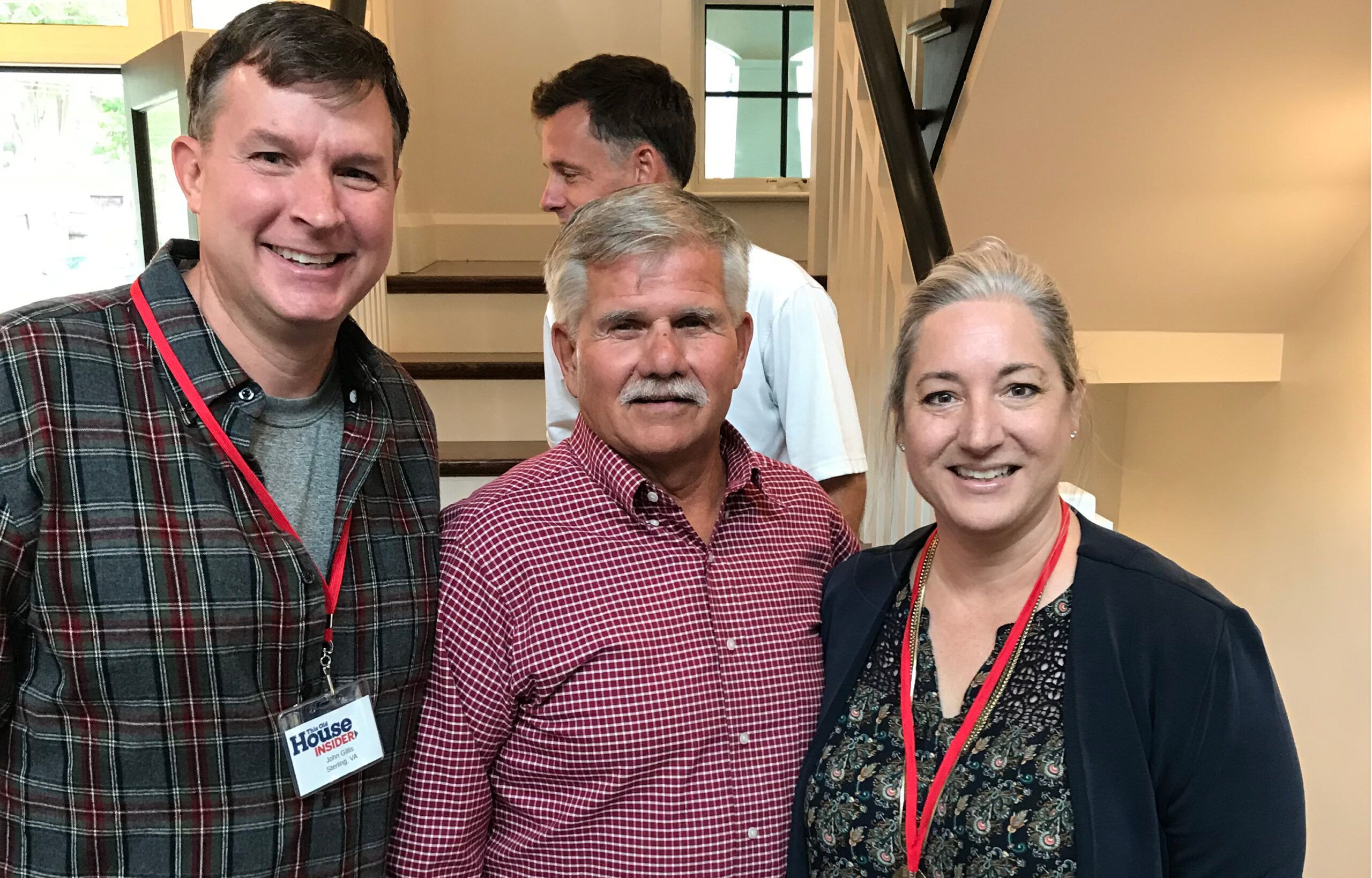 John and Katie Gillis of Sterling, VA, had lots of questions for TOH general contractor Tom Silva! The twosome also spent a while chatting with the Idea House's interior designer, Kristen Martone.
Building Momentum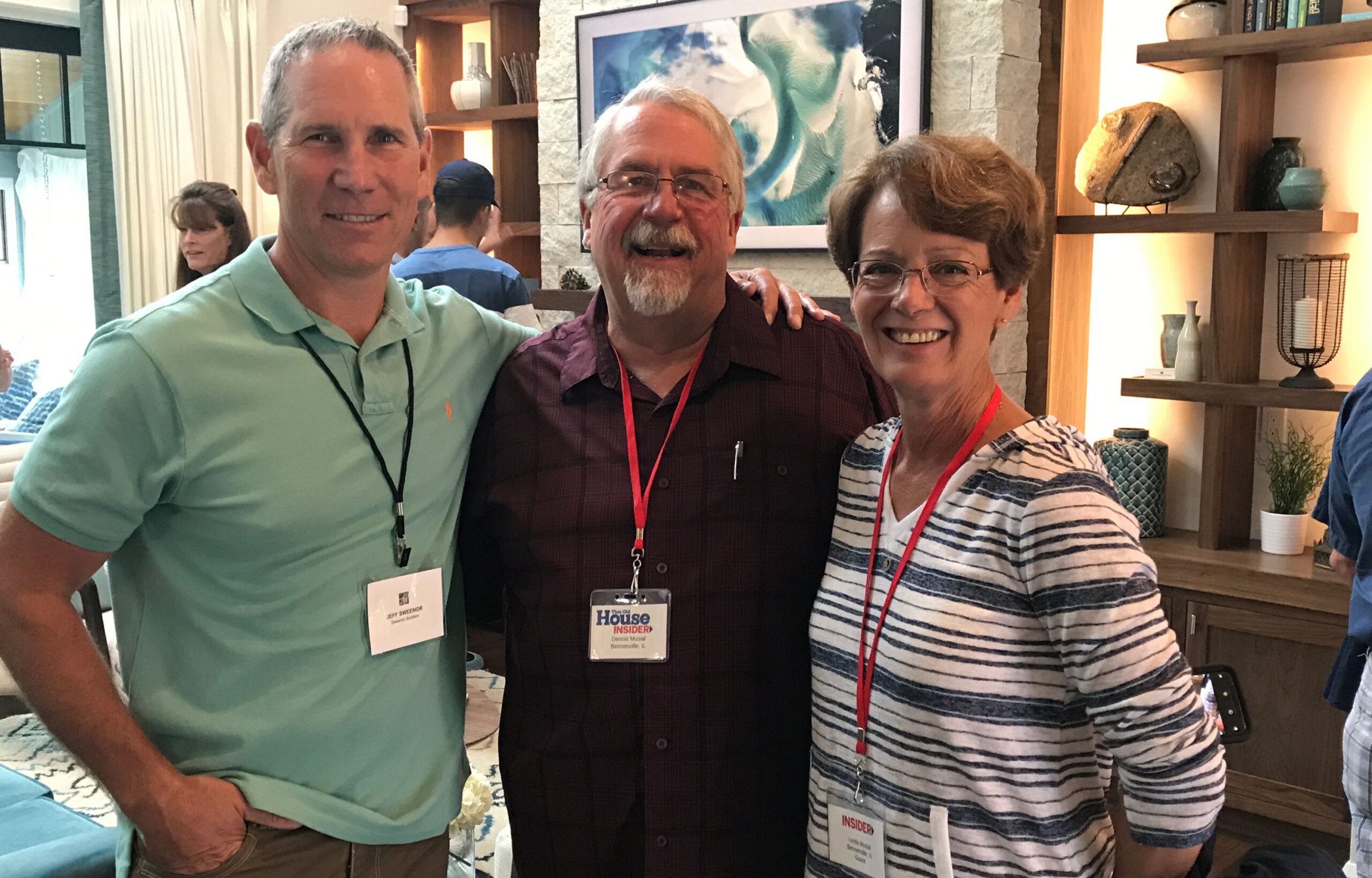 Fans since season 1, Dennis and Linda Musial of Bensenville, IL, were excited to meet the cast of This Old House. The couple also had fun chatting with Idea House builder Jeff Sweenor, seen here in the open-plan living/dining room.
Getting Inspired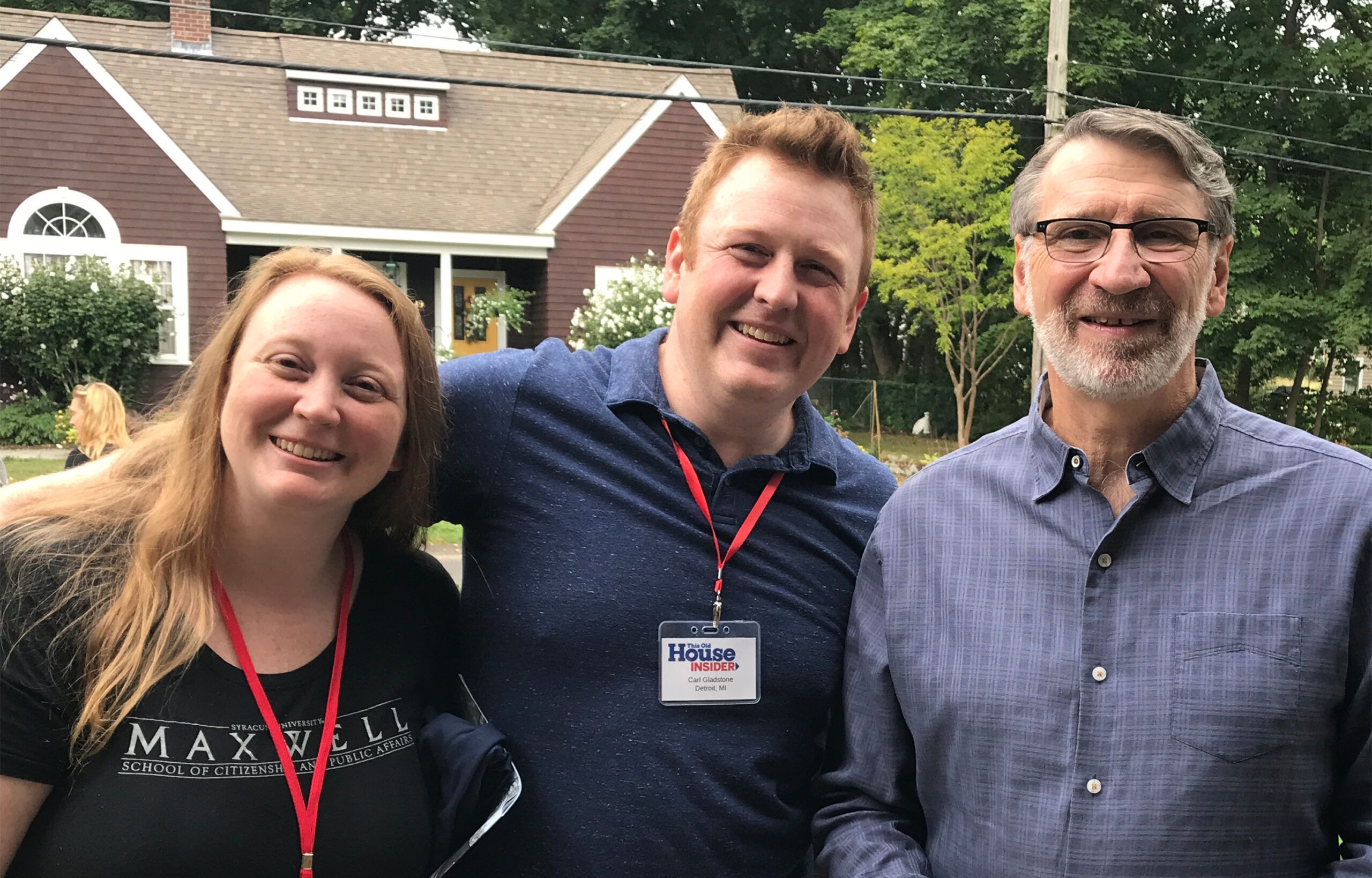 Insider Carl Gladstone and his sister Mary, who made the trip from Detroit, Michigan, were thrilled to meet master carpenter Norm Abram. Both also got plenty of inspiration from the Idea House: Mary was headed home with a long to-do list, while Carl—who'd already planned on installing reclaimed-wood shelving in his own kitchen—now had ideas for shelf brackets and more.
New Yankee Fans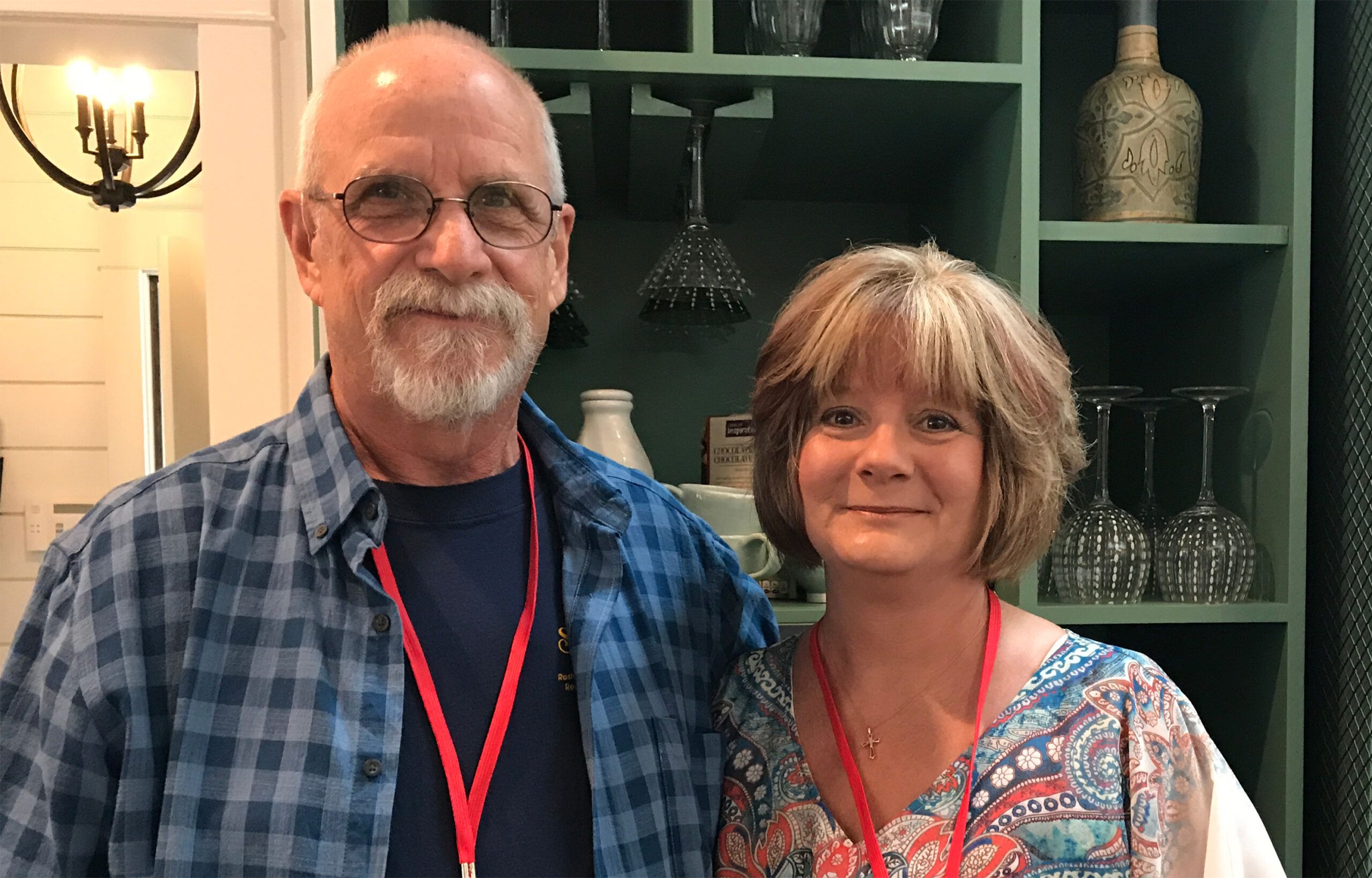 Also serious Norm fans: Steven and Dawn Hull of Plainfield, CT. The two have redone their Cape-style home, taking inspiration from This Old House and from The New Yankee Workshop. Steven's built several of Norm's projects, including an armoire.
Fun with Richard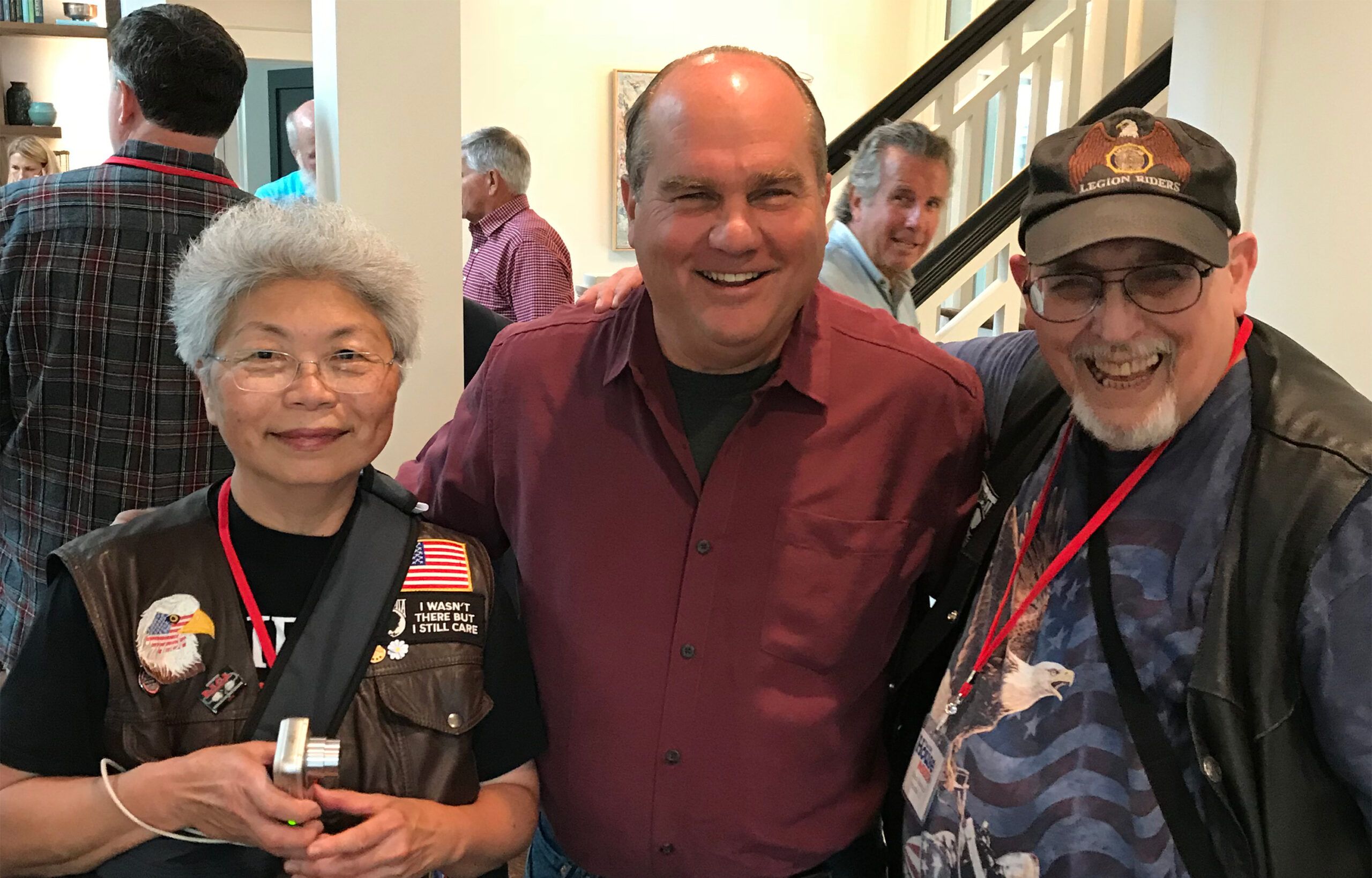 Chuck and Betty Anderson of Houston, Texas, were loving the cooler weather in Rhode Island—and had a blast meeting plumbing and heating expert Richard Trethewey!
Say 'Insider'!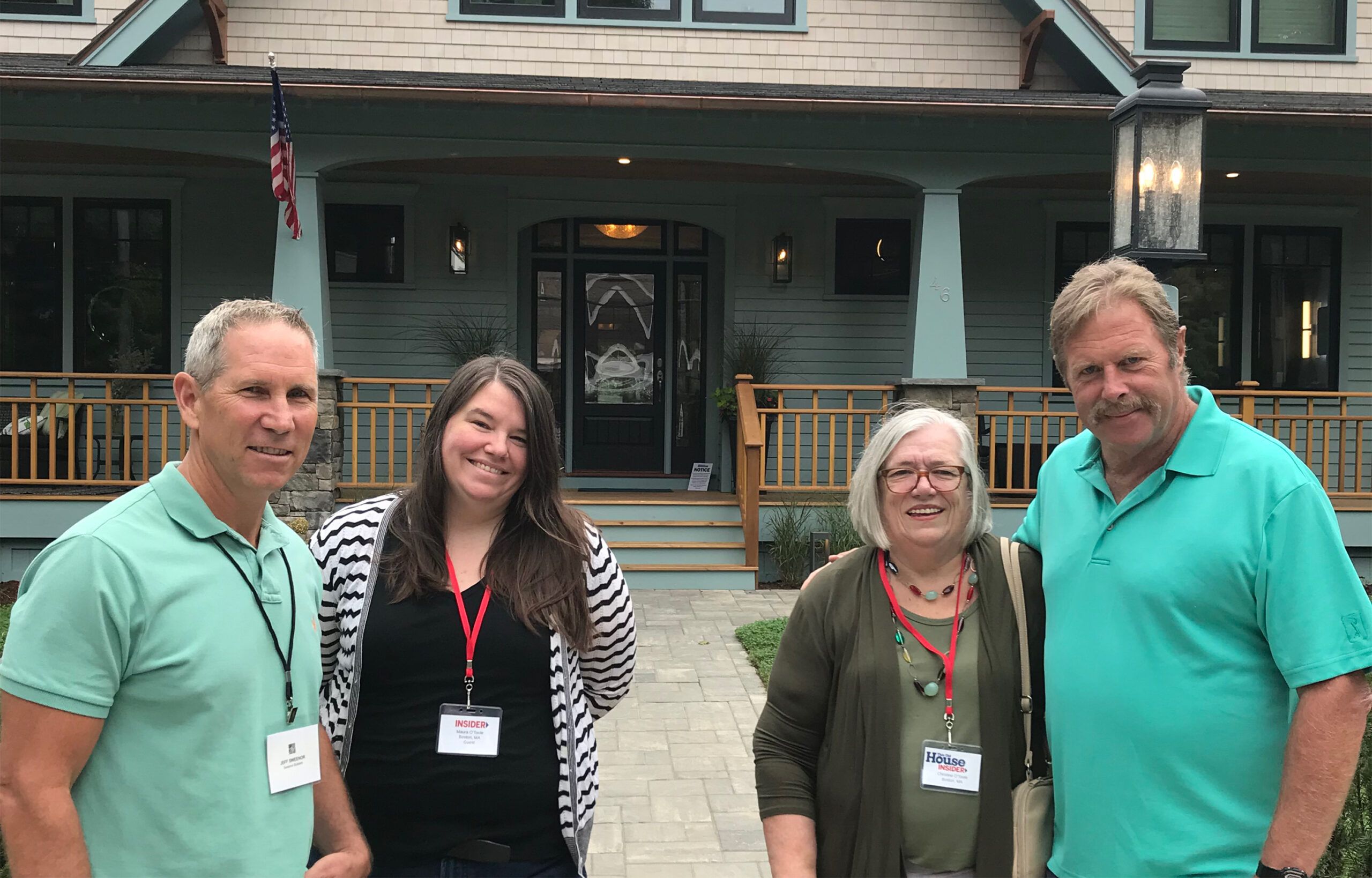 Insider Christine O'Toole (right) brought daughter Maura (left) to the event, where they met builder Jeff Sweenor (far left). Longtime fan Christine had plenty of questions for all the guys, including landscape contractor Roger Cook.
Exploring the House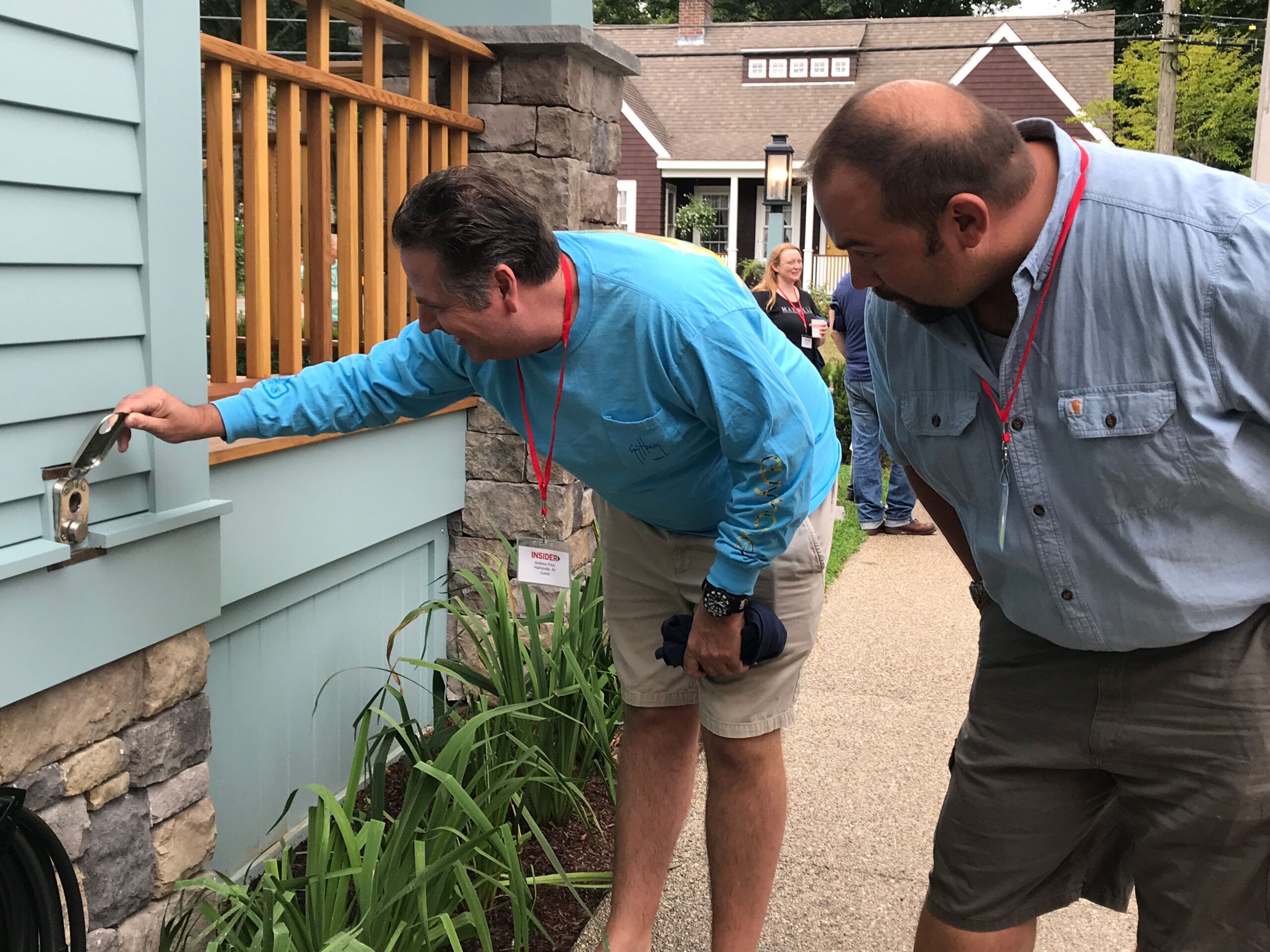 Andrew Pion (left) and Sean Griffin (right) may not have had much of a trip coming from Harrisville, RI, but they still found plenty to explore. The Aquor house hydrant caught Andrew's eye, since he works as an engineer for a local utility company.
The Next Generation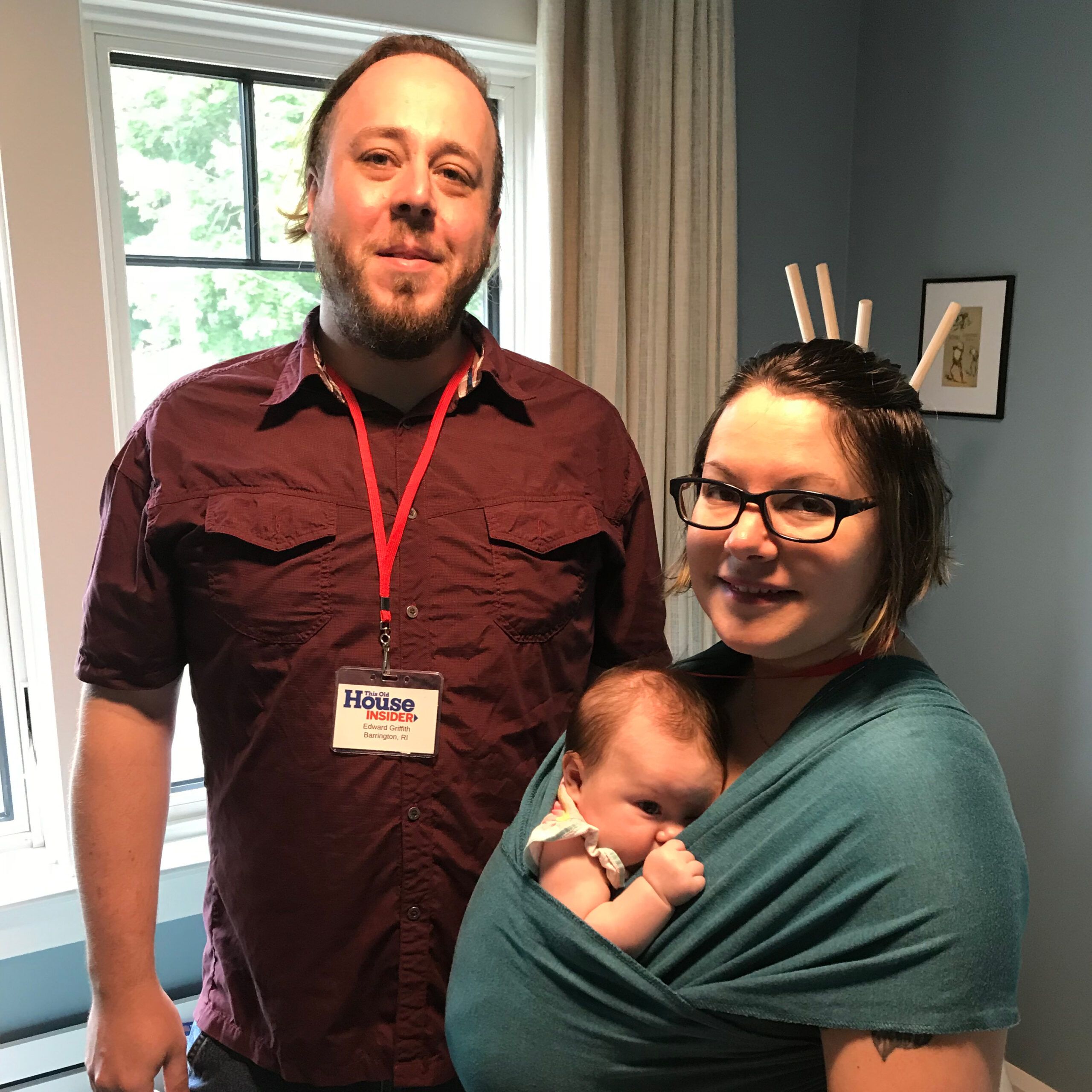 Insider Edward Griffith and his wife Rachel were excited to visit the Idea House—though they may have been even more excited not to need a sitter for their daughter, Evelyn. In addition to scoping out the kids' stuff in the Idea House's bunk room, Edward and Rachel took home a tiny TOH onesie for Evelyn.
Everyone's Here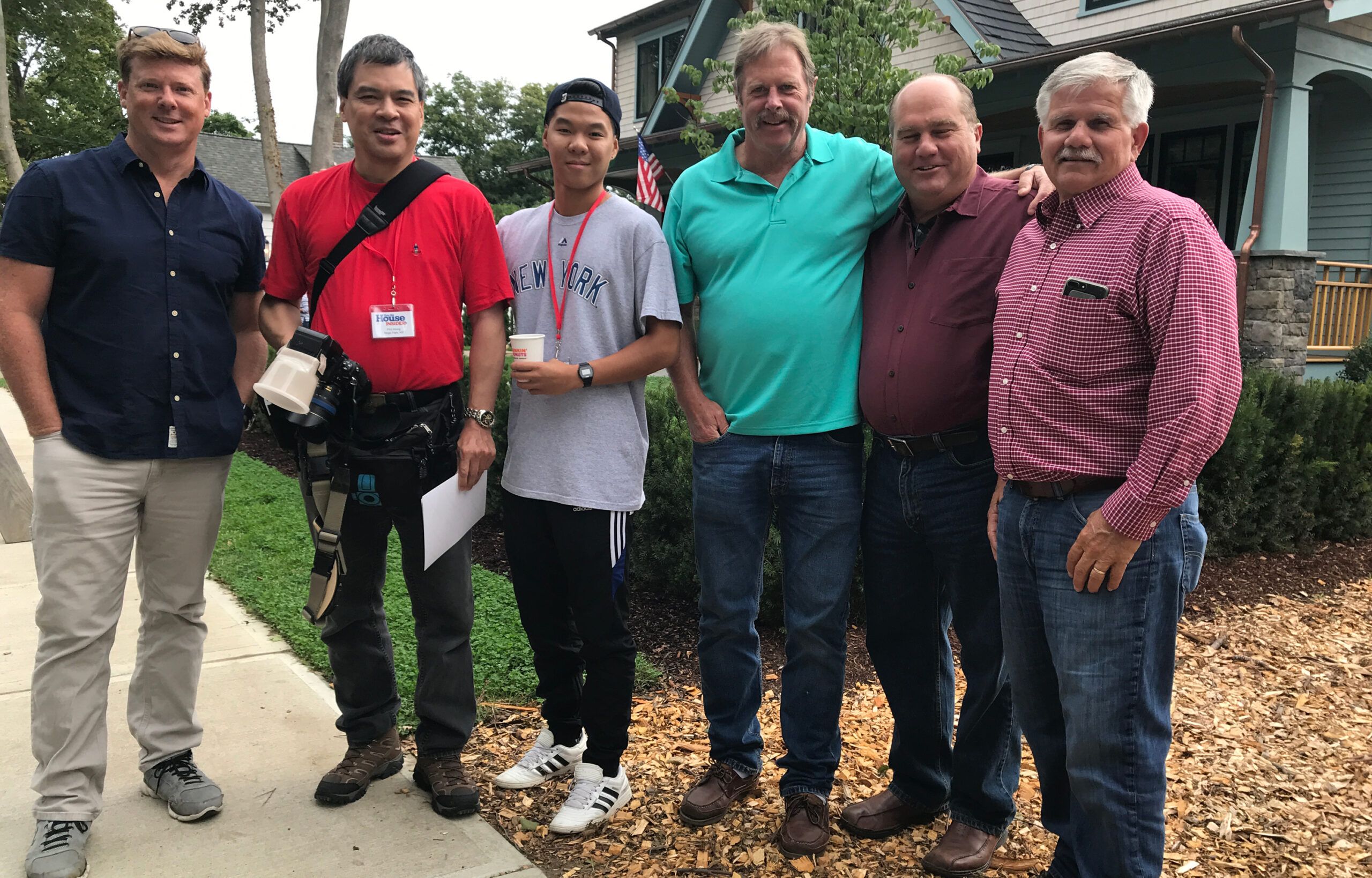 Phil Wong of Rego Park, NY, brought his son Greg with him—and a professional-quality camera! As a matter of fact, he took the first photo in this gallery. The pharmacist, who also works as a wedding photographer, also snagged this photo op with TOH host Kevin O'Connor, Roger, Richard, and Tommy.
Ask Live!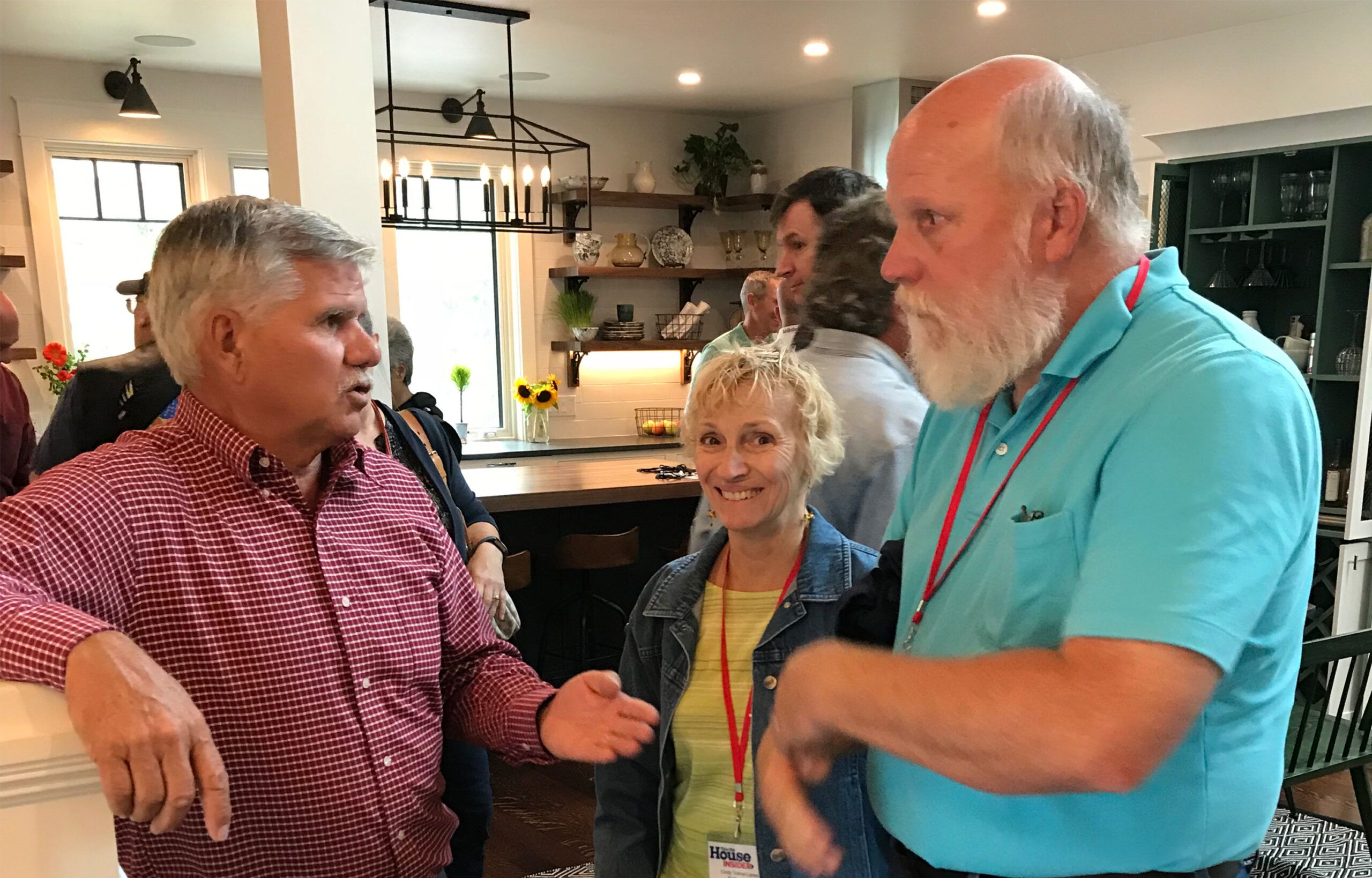 Insider Cindy Trahan-Liptak and husband Bob came from Rutland, MA. Cindy was thrilled to get to ask Tom Silva questions about her old farmhouse.
Want to be the first to hear about events like this one? Join This Old House Insider, and maybe next time, that'll be you talking to Tommy!