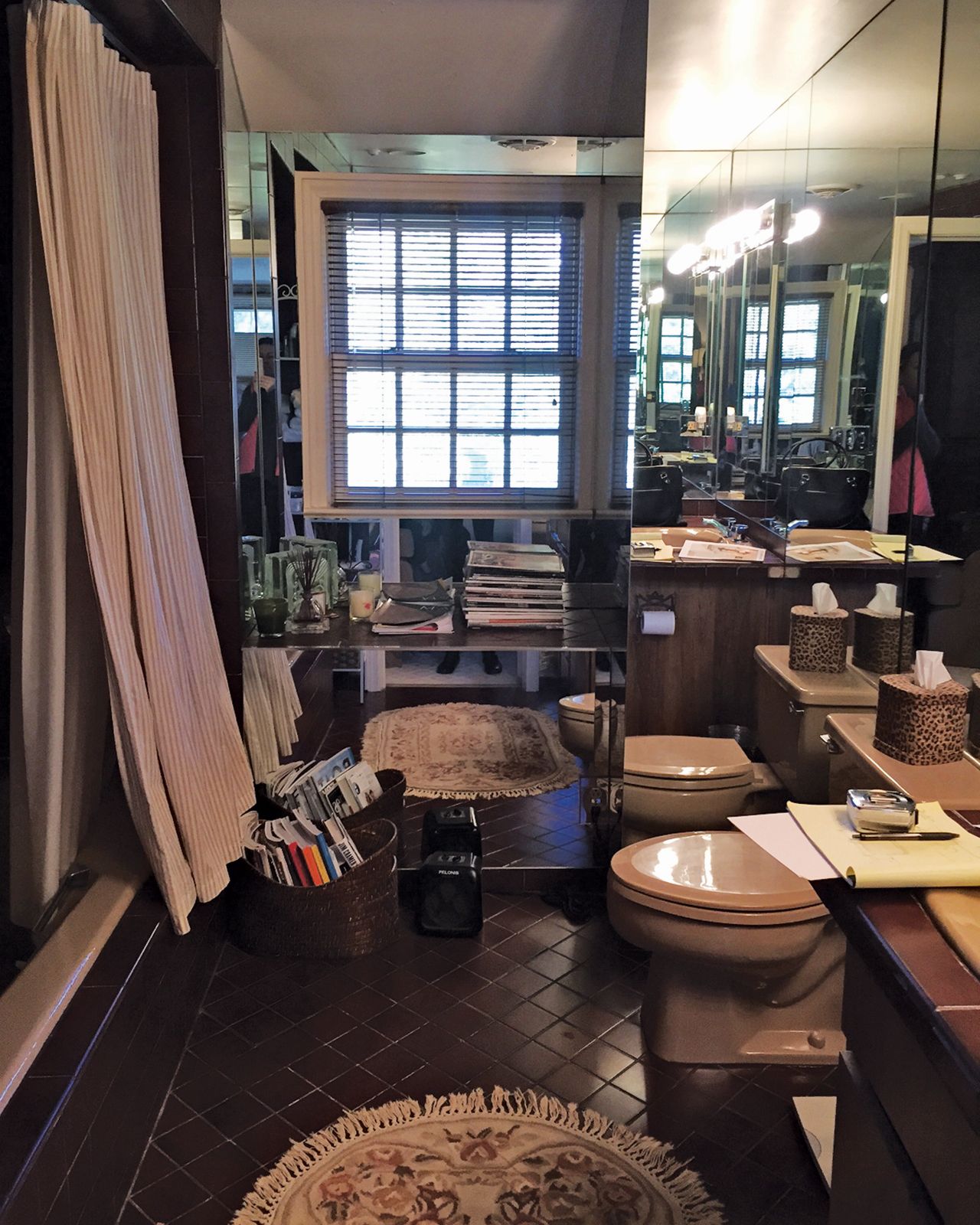 Mirrors may make a space feel larger, but when they're glued to the walls they also magnify existing flaws—in this case, dated chocolate-brown tile and beige fixtures from the 1970s. "It was bad news," says one of the Englewood, NJ, homeowners of the drab primary bath she shares with her husband. Dreaming of modern upgrades like a walk-in shower and heated floors, the couple called in designer Jennifer Vreeland to see what she could do.
"They really wanted the bath to have a spa-like feeling," Vreeland says. "But anything too modern would have been jarring with their home, built as a carriage house in 1869." Gutting the space exposed the 12-inch-thick stone exterior wall, and pipe and vent stacks that couldn't easily move. So, keeping the footprint and general fixture placement, Vreeland put a large shower where the tub had been, giving it a bright, airy look with pale tumbled marble tile and frameless glass.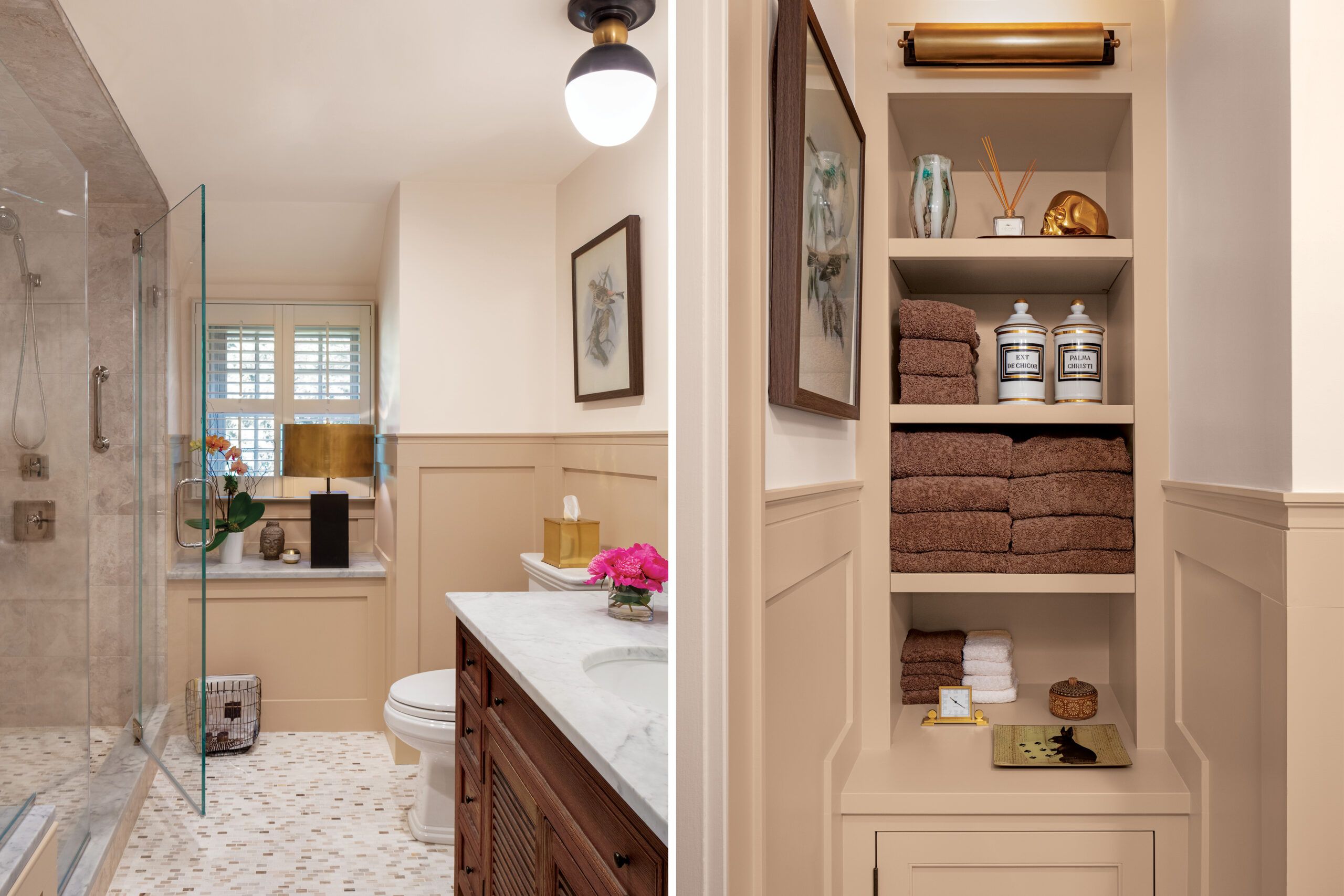 A traditional wood vanity and a custom built-in offer needed storage space; layered lighting makes it comfortable at every time of day. The owners' reaction? "They love everything," Vreeland says of the relaxing result. "The large shower feels luxurious, and the space is so much lighter and more open."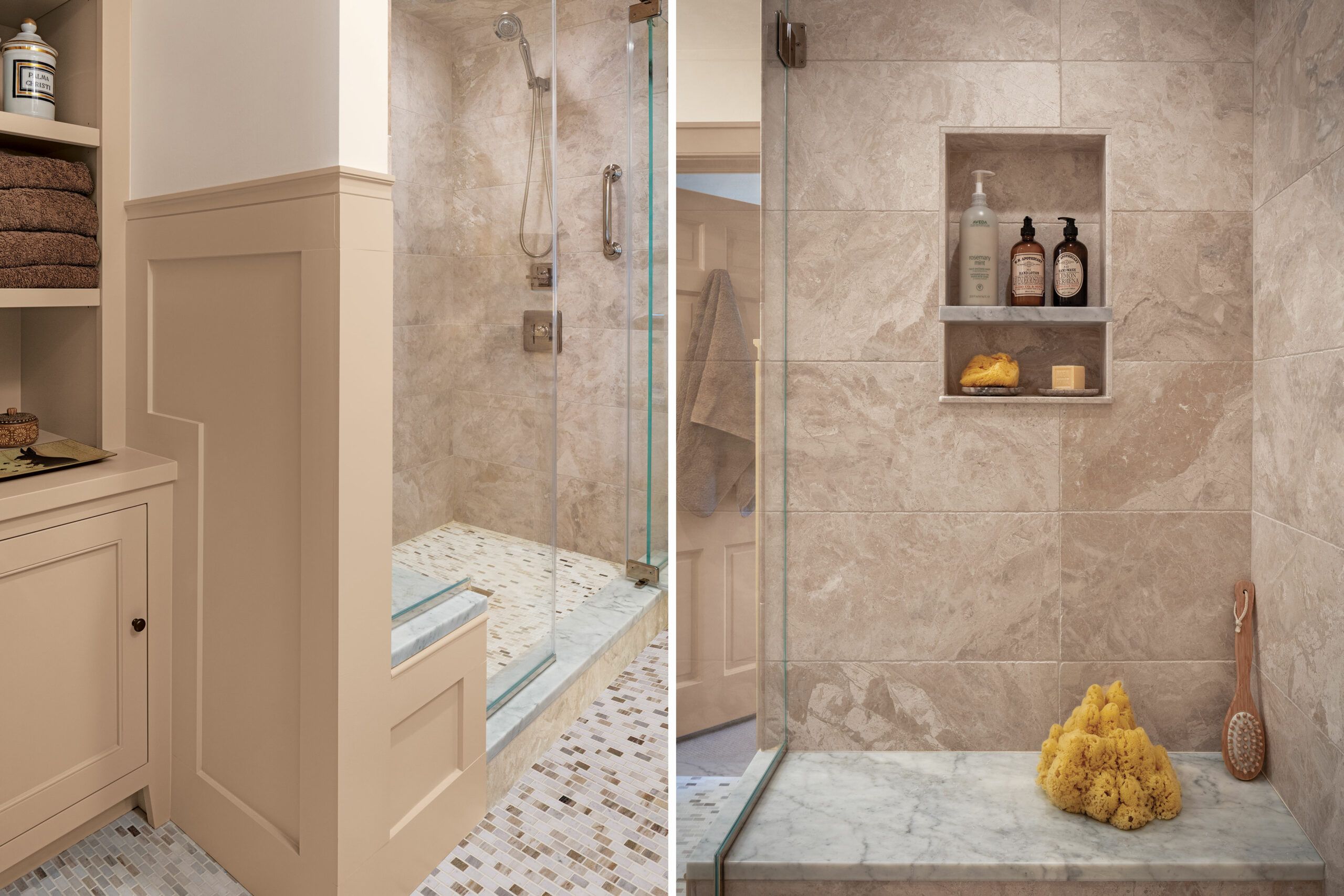 Floorplans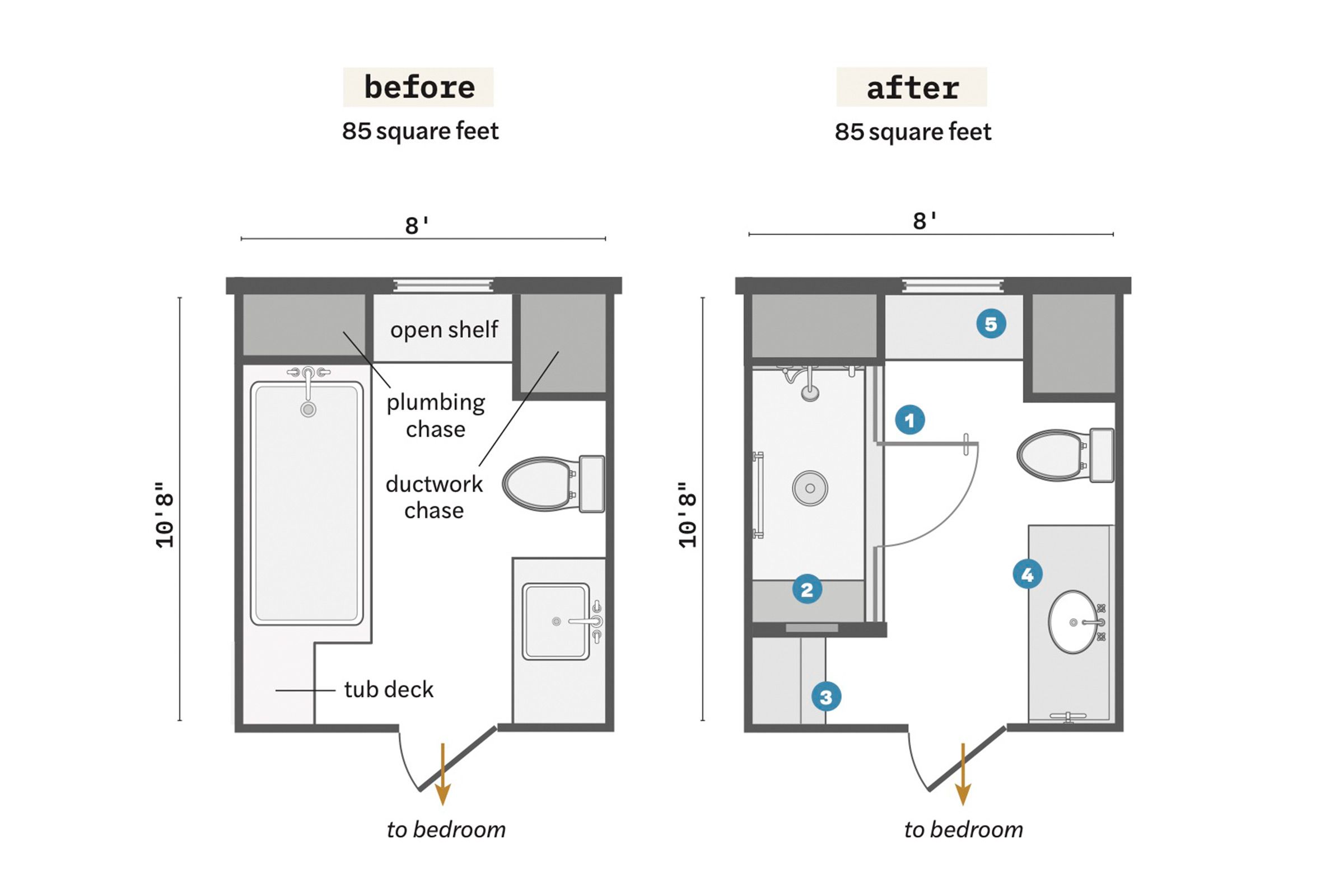 Working with the bath's existing footprint and general fixture placement, the gut renovation turned a tub/shower alcove into a large walk-in shower.
Took the bathroom down to the studs removing the drop-in bathtub and its decking; seized the opportunity to install in-floor heating and a high-efficiency vent fan.
Built a partition wall to create a new walk-in shower with a bench seat and a ceiling-mounted rainfall showerhead.
Added a custom built-in with open shelves over a closed cabinet in the corner between the bedroom and shower walls.
Made room for a wider 551/2-inch single-sink vanity with a 40-inch medicine cabinet above it by shifting the toilet closer to the exterior wall.
Swapped a cluttered open shelf under the window for one that looks like a marble-topped window seat; it holds a lamp and a few select accessories.
Get the Look: Classically Styled Home Products