No-Regret Tile Floors
If you want an easy-care floor: Go for porcelain or glazed tiles, and avoid porous natural stone tiles like limestone. Unless sealed vigilantly, they'll absorb drips and spills and become stained over time.
If you want a nonslip floor: Choose tiles with textured surfaces, matte finishes, or sand-containing glazes. Another option: small tiles with lots of grout lines, which offer better "grip" than large tiles.
The Best Caulk to Use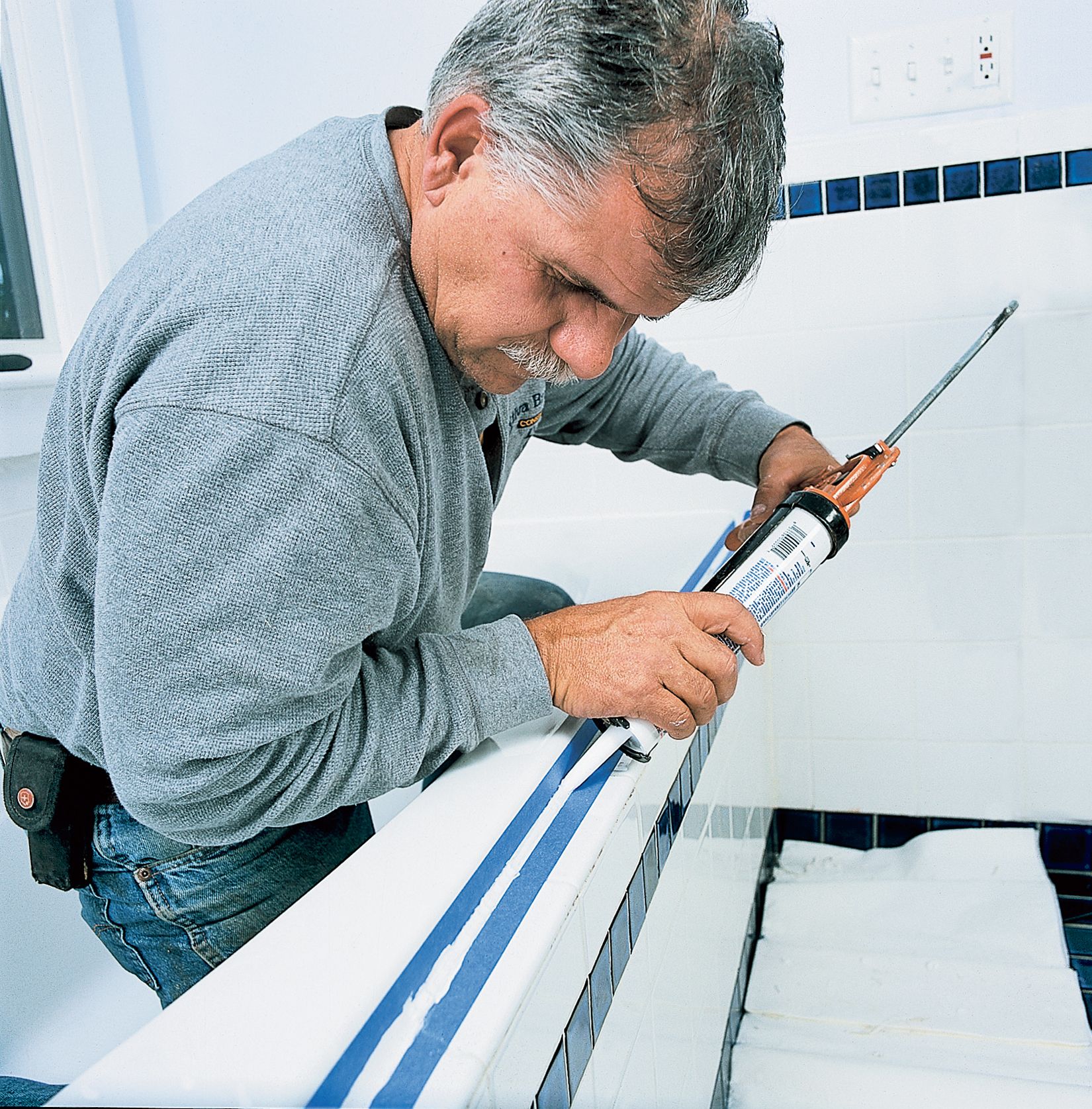 Go for an acrylic or hybrid formula you can remove without the use of harsh chemicals so that replacement is easier. And make sure it contains a mildewcide that offers protection for five years or longer.
Get a Top-Tier Toilet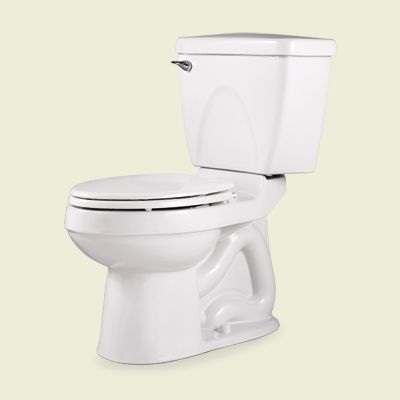 Don't settle for a wimpy flusher. Maximum Performance testing (MaP) gauges a toilet's ability to get the job done with just one push of the handle. Look for a loo with a MaP score of 500 or higher; this group includes many WaterSense-rated toilets, high-efficiency models that use as little as half of the 1.6-gallon-per-flush legal limit. Go to map-testing.com for more info.
RELATED: How to Install a New Toilet
Sinks, Storage, and Workspace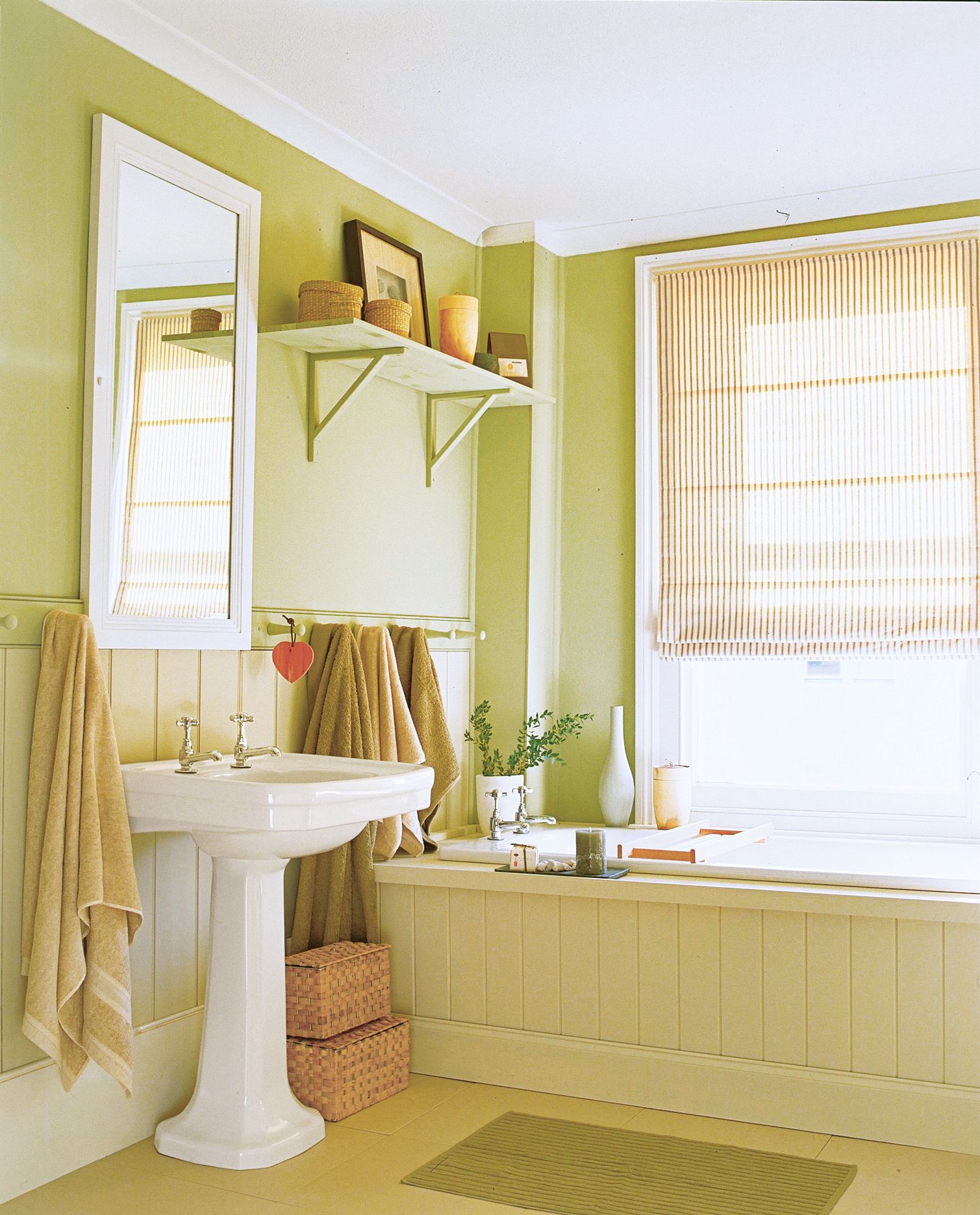 Every sink style has its trade-offs. Go for the one that best suits your needs.
Pedestal Sink
This slim silhouette is a favorite in diminutive powder rooms and small-scale baths, but offers zero hidden storage and negligible deck space.
Vessel Sink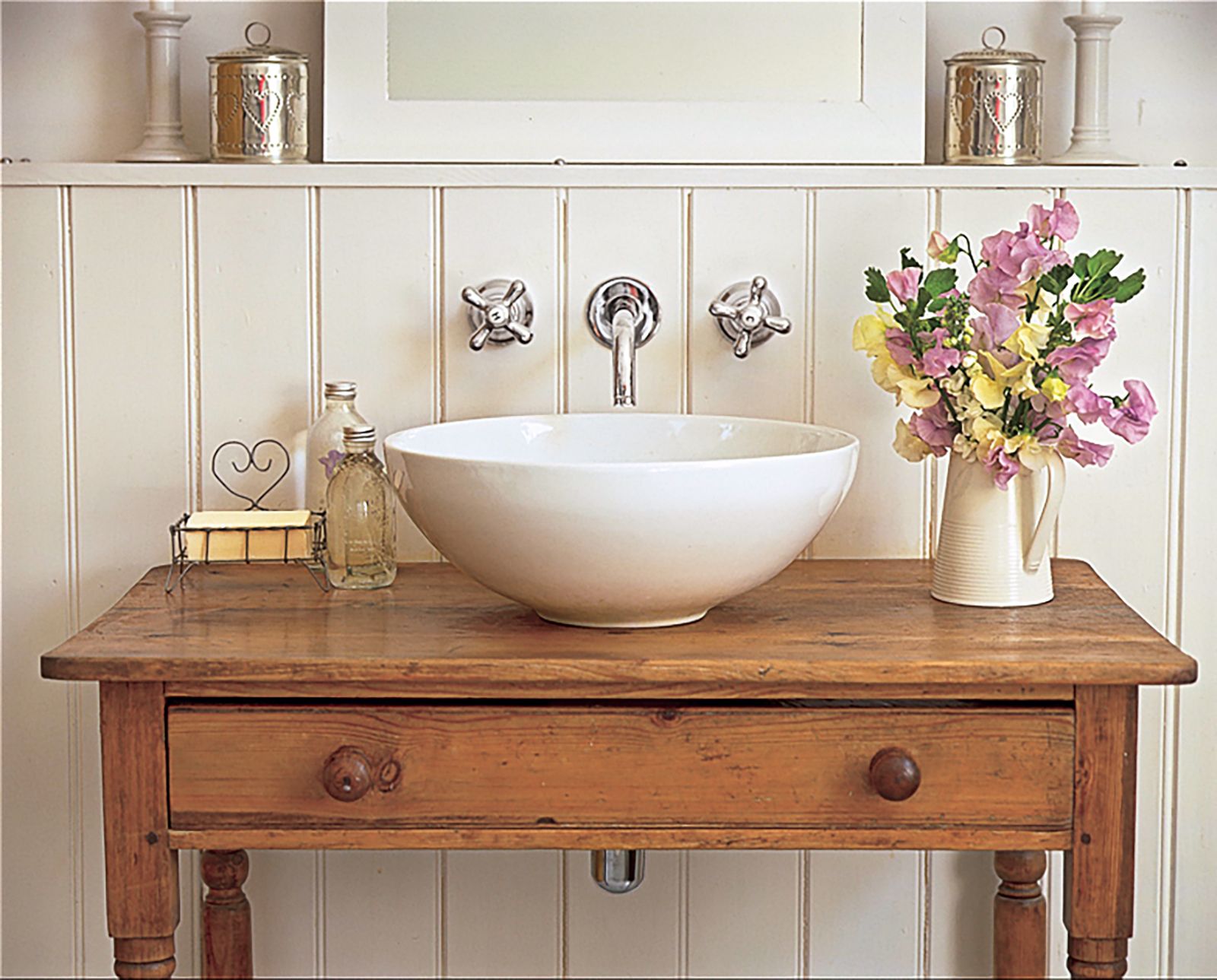 The bowl sits above the counter, so you'll have more room for drawers and storage space below it. But the work surface has less usable space and is tougher to keep clean.
RELATED: 9 Eye-Catching Sinks
Vanity with Sink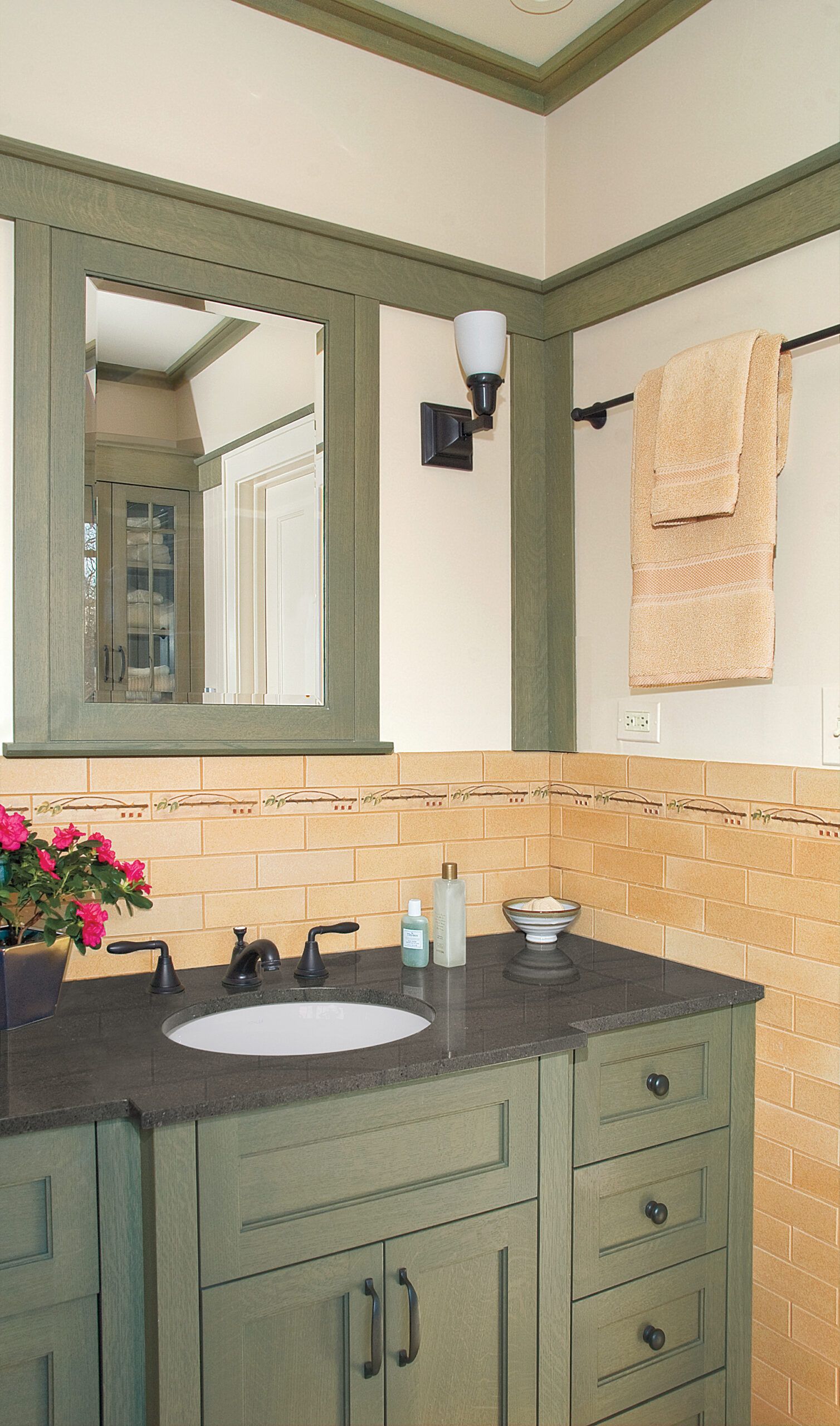 While it takes up the most room, it offers the most utility. An average 30-inch vanity has nearly 15 cubic feet of storage (minus the sink bowl and pipes) and about 10 inches of countertop on each side. You'll need sufficient clearance to open cabinet doors or pull out drawers.
Countertop Choices: A Cheat Sheet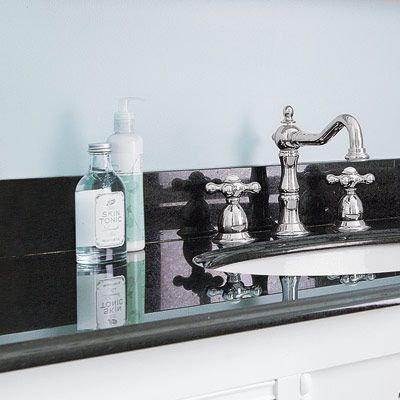 Natural Stone
Best for: High-end baths cared for by vigilant homeowners.
Pros: Natural beauty in every slab; allows for undermount sink; polished granite is highly stain and scratch resistant.
Cons: Must be sealed regularly; porous types, such as marble and limestone, will stain and etch if spilled toiletries and cleaners aren't wiped up fast; honed surfaces can show water and oil marks.
Price: $$-$$$
RELATED: How to Replace a Bathroom Vanity
Resin-Based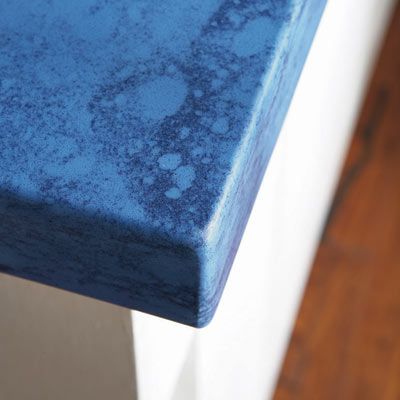 Best for: Countertops with unusual shapes or dimensions.
Pros: Whether a straight resin (solid surface) or one made with marble dust (cultured marble), these can be formed as a single, seamless piece, often including the sink; comes in a wide variety of colors; needs no sealing.
Cons: Can lack the upscale feel and beauty of natural stone.
Price: $-$$
Laminate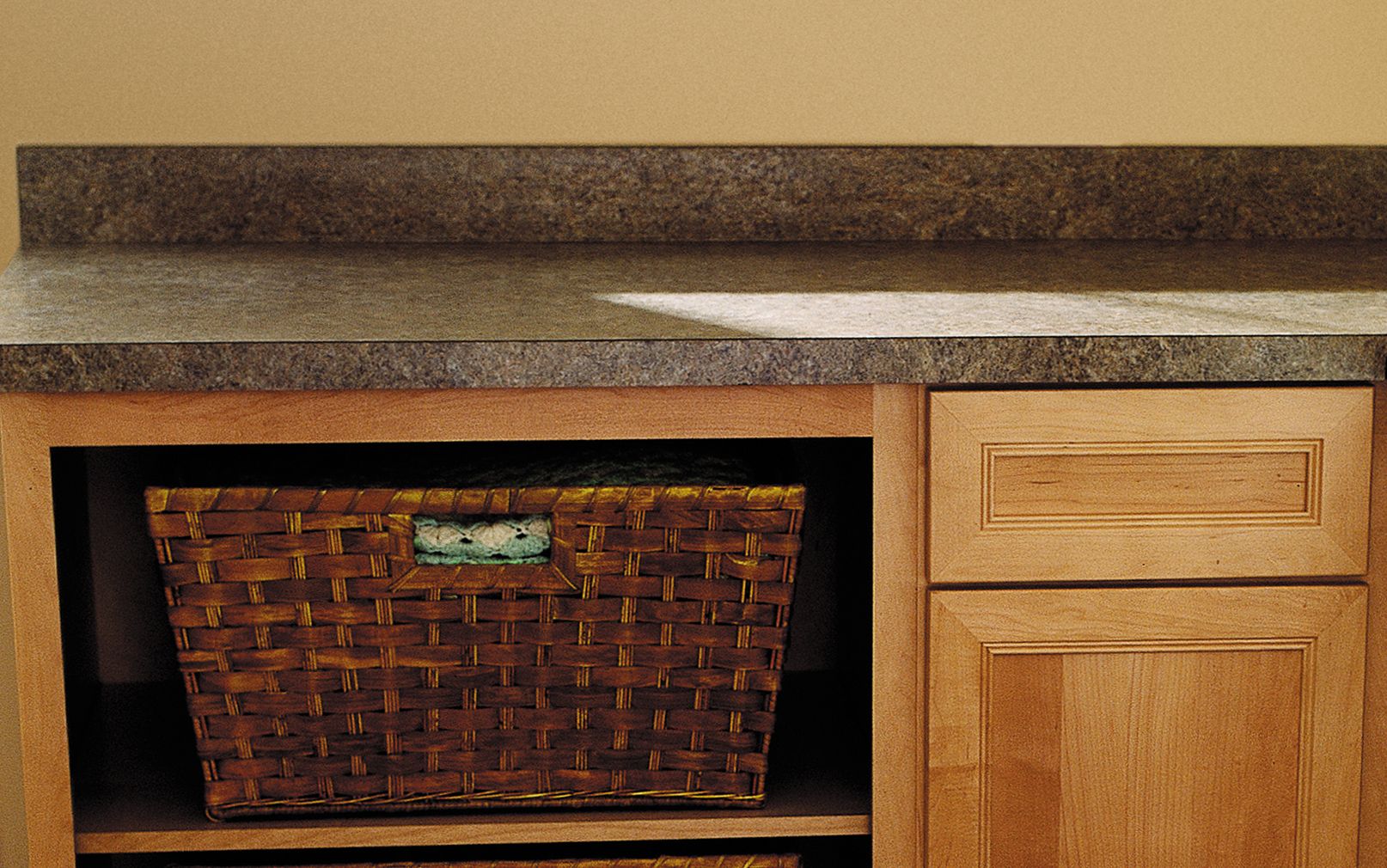 Best for: Baths on a tight budget or short project timetable.
Pros: Affordable; available in prefab slabs at home centers; stain and scratch resistant; huge variety of colors, finishes, and textures.
Cons: Can delaminate over time; the look can be downscale; can't accommodate undermount sinks.
Price: $
RELATED: How to Build a Laminate Counter
The Best Grout to Use
Bostik's TruColor premixed grout is pricey and sets quickly, but the nonporous urethane formula resists cracks, won't stain, and needs no sealing.
About $85 for a 9-pound bucket; csnstores.com
This originally appeared in Read This Before You Redo Your Bath, a comprehensive remodel guide.