Timeless Appeal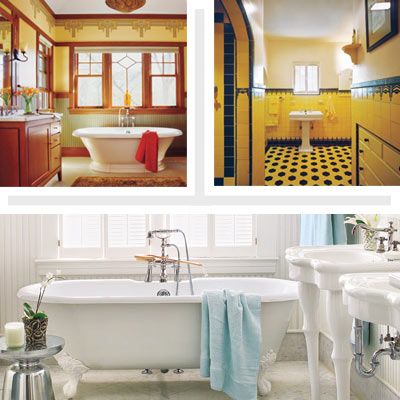 Shapely cast-iron claw-foot tubs, hexagonal floor tiles, and chrome cross-handle faucets are the go-tos for crafting modern bathrooms with timeless appeal.
In wide rotation since the late 1800s and early 1900s, when the Victorian, Craftsman, and Art Deco styles reigned in succession, these fixtures and finishes look so good and function so well that they've left little room for improvement, even after all these years.
For help pinpointing even more design elements to guide your own classic bathroom revamp project, the editors of This Old House created the following primer on the three most influential and enduring styles of the past.
Victorian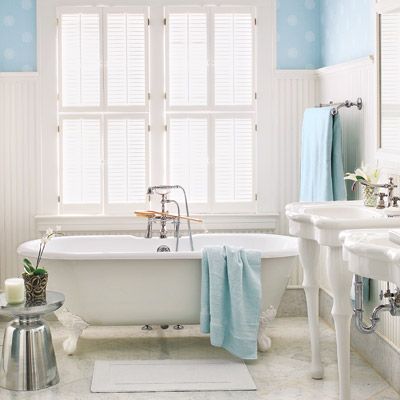 With cleanliness at the heart of the Victorian-era design philosophy, bathrooms built between the 1860s and 1900 often featured an all-white color scheme with marble accents and freestanding fixtures.
Scrubbable Surfaces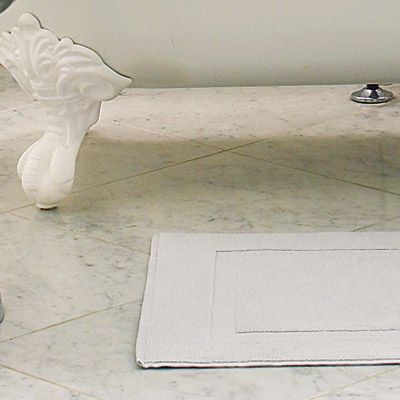 Smooth marble or tile floors, and porcelain coatings on tubs and sinks, made spotting dirt—and wiping it away—a cinch.
Exposed Pipes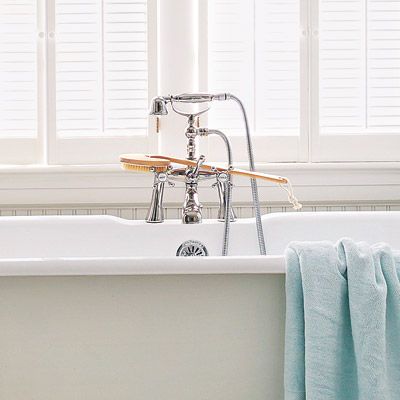 Fillers, risers, and valves funneled water to freestanding fixtures while Victorians marveled at new indoor plumbing.
Furniture-Look Fixtures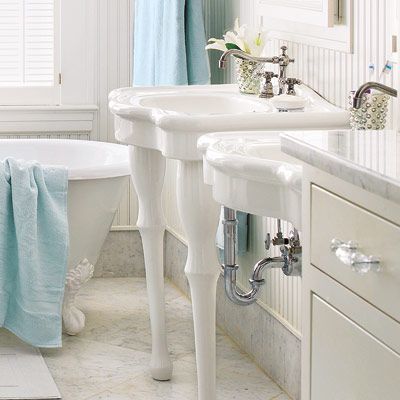 Tubs perched on ornate claw feet and curvaceous sinks with spindly legs elevated utilitarian objects to a place of importance.
Wainscot Walls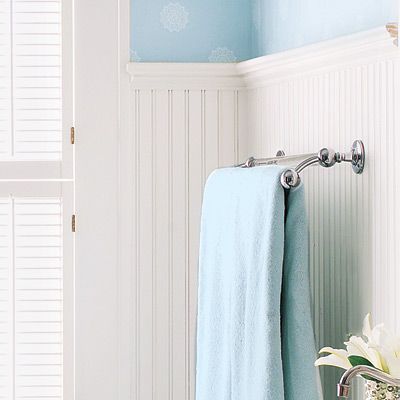 Whether white-painted beadboard, raised wood paneling, or glazed subway tile, the cladding stood up to splashes and was easy to clean.
Craftsman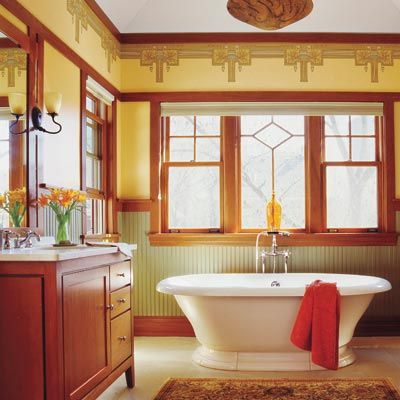 A naturalistic look prevailed in Craftsman-style homes built from 1905 to 1930. Bathrooms often featured clean-lined fixtures and boxy built-ins, as well as block-printed wallpapers and molded tiles with botanical motifs.
Hand-Hewn Hardware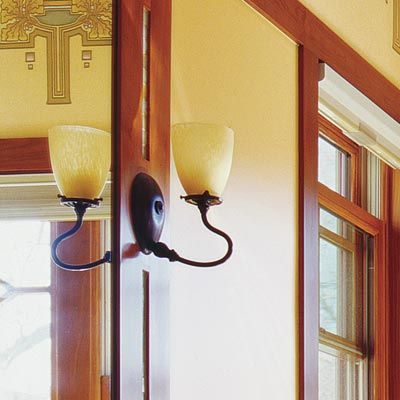 Light fixtures and cabinet knobs were made of oiled bronze, hammered copper, or wrought iron. Faucets and tub fillers were typically nickel-plated brass.
Warm Wood Accents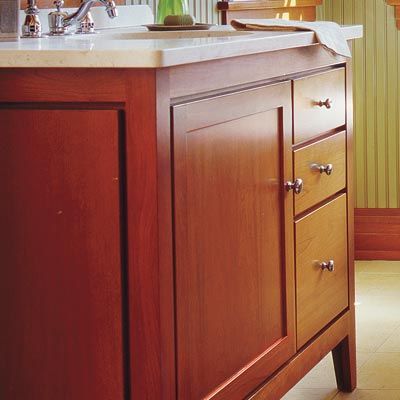 Vanities, medicine chests, moldings, and window and door casings were often varnished or stained to highlight wood grain.
Earth-Toned Color Palette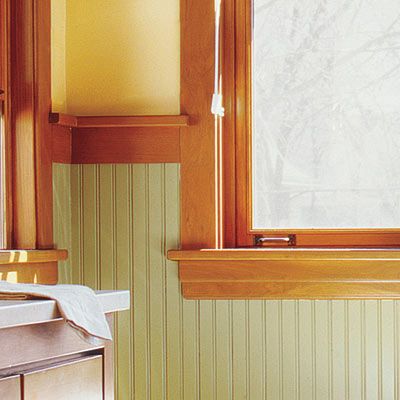 Paint, wallpaper, and textiles in mossy greens, amber-hued yellows, and burnished reds and browns brought the colors of nature indoors.
Geometric Motifs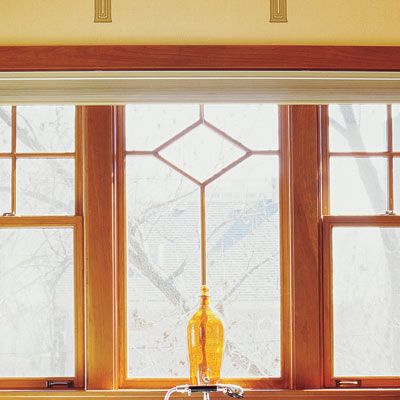 Stylized windows with square- or diamond-shaped muntins and cabinetry and interior doors with rectangular recessed panels celebrate simple lines over the more fanciful curves and twists seen in Victorian-era designs.
Art Deco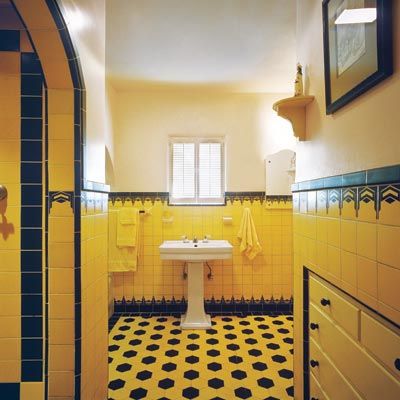 Homes built from 1920 to 1940 often had Art Deco–style baths with colorful wall and floor tile. Chevron patterns and Moorish arches added glamour.
Bathing Niches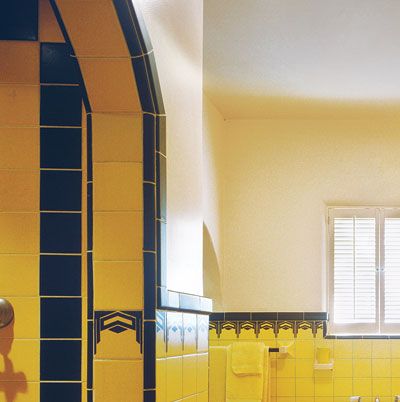 Recessed into the wall, often with an arched opening, stand-up shower stalls and semi-enclosed tubs offered a modern built-in look with plumbing concealed behind the wall.
Bold Tile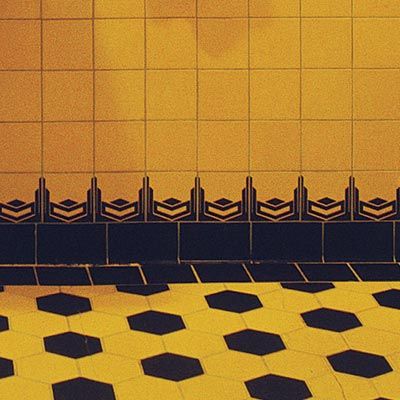 Walls and floors were clad in ceramic squares and octagons in shades of yellow, green, blue, even pink. A black or patterned border tile often topped wainscoting and stood in for baseboards.
Streamlined Fixtures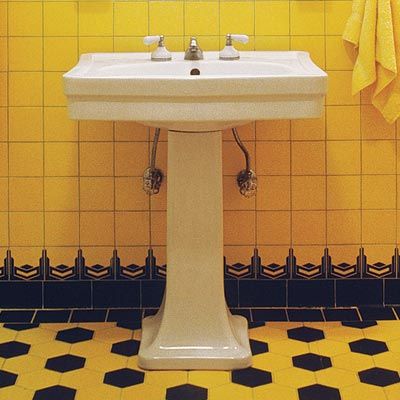 Pedestal sinks with a rippling, stepped design echoed new skyscrapers' soaring, aerodynamic lines.
Reflective Finishes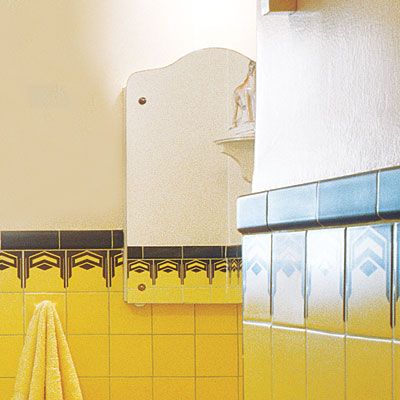 Polished chrome faucets and frameless etched-glass medicine chests provided Jazz Age–inspired glitz.