9 Easy Updates to a Builder-Grade Bathroom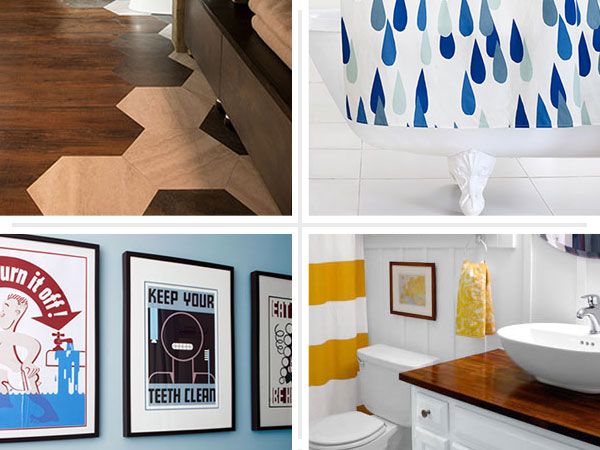 Builder-grade bathrooms—you know the ones we're talking about. They boast acrylic-crystal faucets, strips of lightbulbs hung above the mirror in all their tacky glory, and oak vanities in an unnatural shade of orange. But sometimes gutting the room just isn't in the budget—and besides, whether it's your style or not, the current finishes might still be in good shape, making it even harder to justify ripping them out. To make the best of what you have without breaking the bank, read on.
Dress Up Frameless Mirrors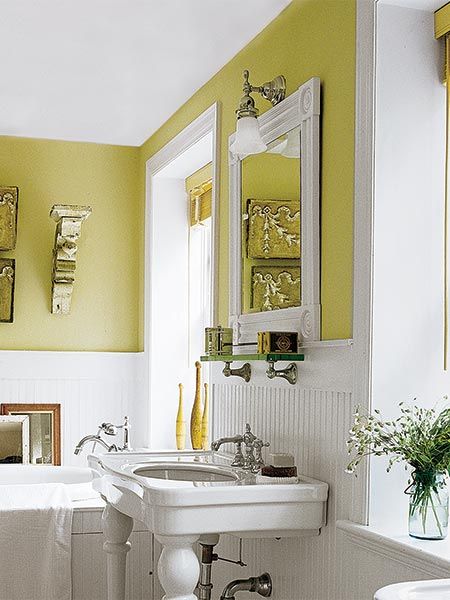 The frameless mirrors that come in a builder's-special home are often a good size, so it's a shame to send them packing. Instead, upgrade what you have with fluted door casing. Here's how.
Trim Out Shower Doors
We were particularly impressed by this shower-door upgrade by blogger Lauren of Bless'er House. A simple framed shower enclosure was made to look like a factory-window for under $60 with a little spray paint and trim. See how she did it here.
Add Board-and-Batten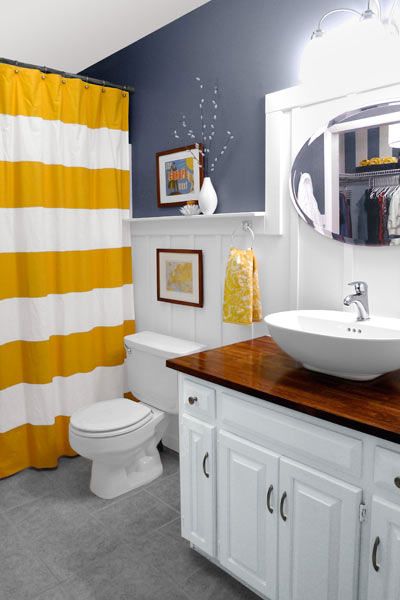 Board-and-batten adds instant character to any space. The DIYers behind this space got the look using less than $30 in lumber.
See the rest of their budget-friendly bathroom redo here.
Paint the Vanity
If we're talking a builder-grade bathroom, chances are we're also talking an orangey oak vanity. (What is it about those that builders love so much?) For the cost of some paint, you can turn less-than-desirable vanities into a major feature—and an opportunity to have some fun. Don't forget to add some cute knobs or pulls.
Find out how to paint cabinets here.
Create a Custom Floor With Vinyl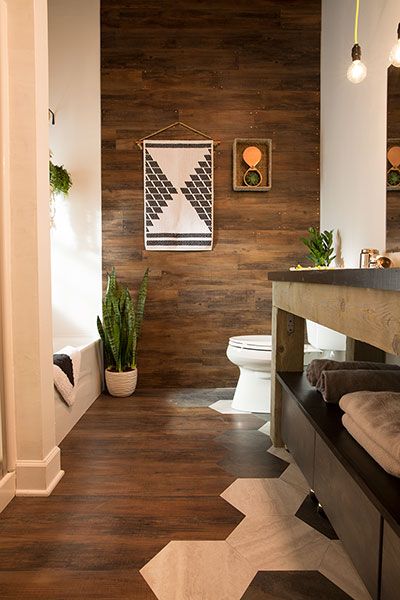 If you can't stand your floors but can't stomach the price of new stone or tile, consider vinyl. You can create a totally custom look by piecing together different patterns and cutting your own shapes, like blogger Monica of East Coast Creative did for her Lowe's-sponsored bathroom makeover challenge (that's even vinyl up the walls!).
Paint the Door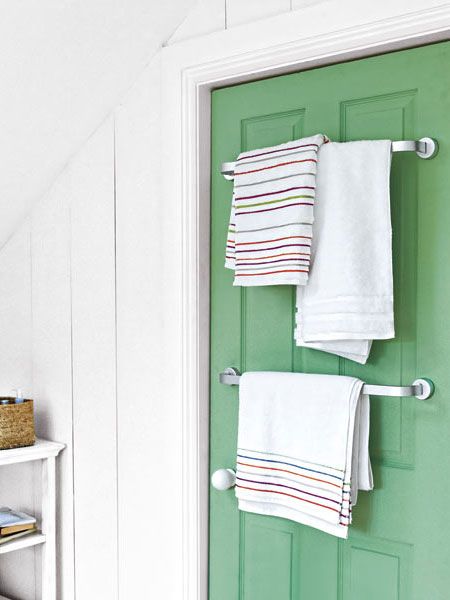 A hit of unexpected color can turn a hollow-core door into a focal point. We love this hemlock green so much, we could probably forgive a less-than-ideal choice of flooring.
Dress Up Vanities With Feet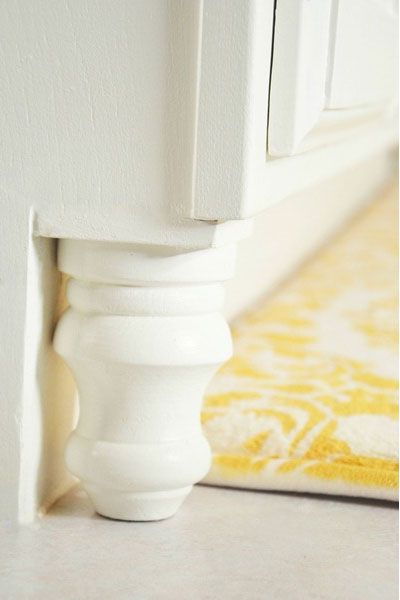 Bun feet added to an otherwise basic vanity and painted to match give a furniture feel to an otherwise identity-less piece. You can also paint the kickplate a darker color to make it stand out. See how blogger Amy did hers over at The Idea Room.
Make Accessories Count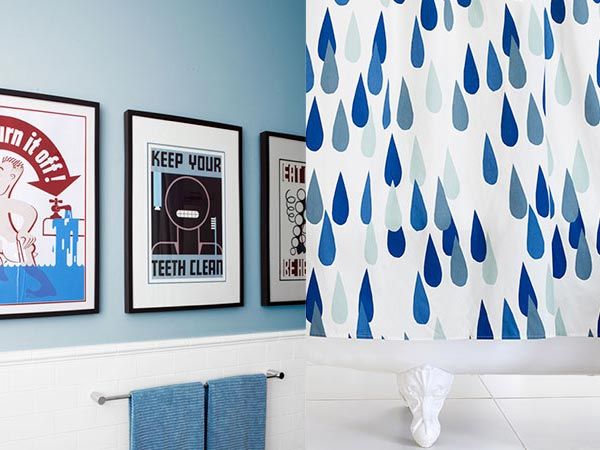 Subtle might not cut it in the accessories department. Distract attention away from less-than-ideal finishes with a punchy graphic shower curtain, or some fun wall art.
Remove Vanity Doors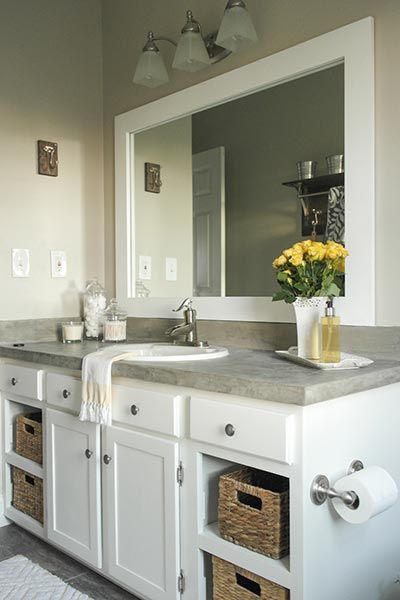 Customize a stock vanity by removing a couple of doors. Place rolled-up towels or baskets in the nooks, like Jodie and Paige did on their blog Sypsie Designs.