The Home-Office Bath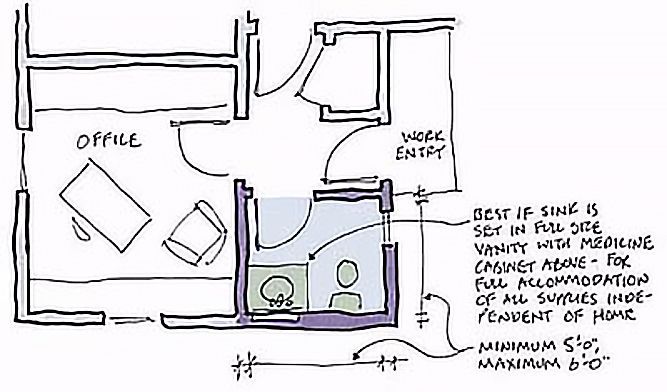 Setting up an environment that keeps work separate from family is psychologically important. A half-bath adjacent to the office can help accomplish this, especially if there is ever a need to bring a client or associate into your workspace. It's best if the bath is accessible without having to pass through the office; that way it can also be a powder room.
The Workout Bath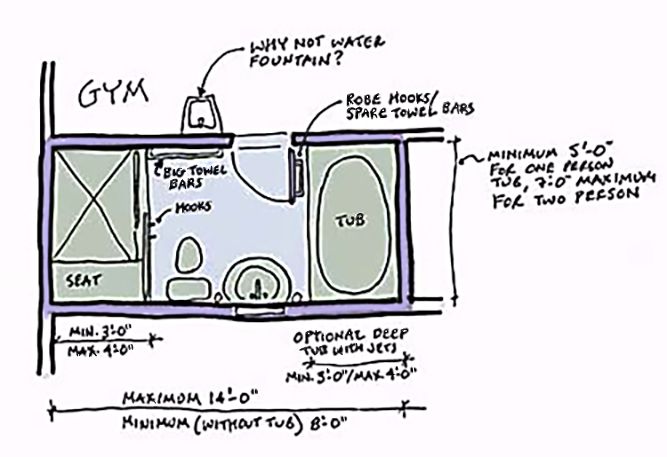 These baths usually are interior rooms, and so they require good lighting and better ventilation. The fan should move at least 600 cubic feet of air per minute.
The Other Master Bath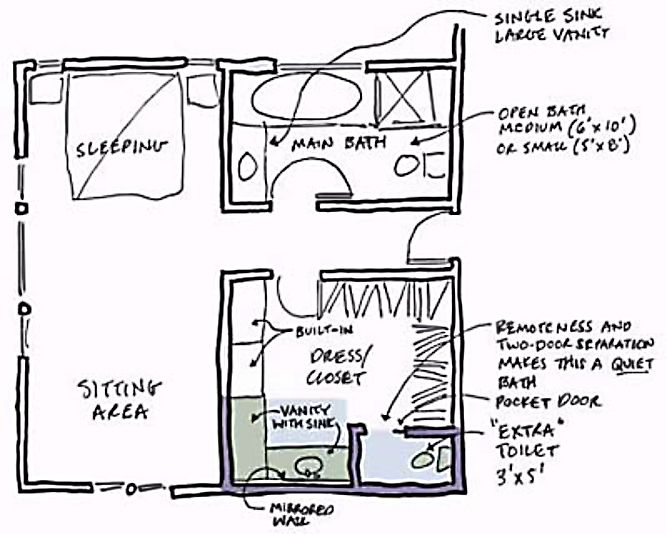 In master suites that include a formal bath and dressing area, an additional, separate toilet room with a sink and vanity can speed a couple's morning routine. Separated by two doors from the bedroom, and buffered by the dressing area, this bath is private and quiet.
The Utility Bath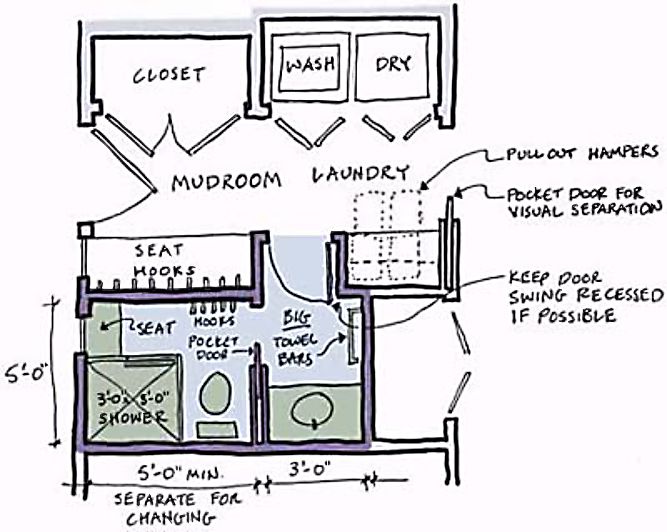 The extra bath I'm asked to design most often, even in smaller homes, is a kids' bath that heads children off as they troop in from the mudroom or garage. It also can serve as a de facto pool house for washing off chlorine and hanging wet bathing suits to dry.