Bathroom Tile Design Ideas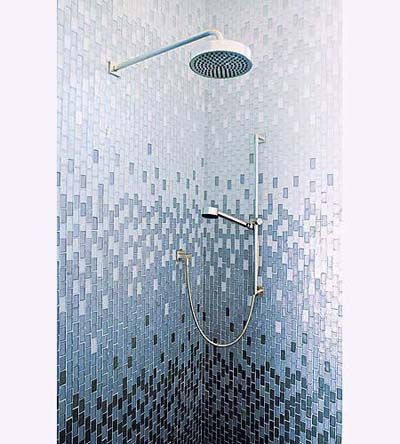 Choosing tile is one of the most difficult decisions your customers have to make. Picking paint is hard enough, but if they make a mistake and hate their color choice, all it's going to take to make them happy (maybe) is another couple of coats of a different color. Not so easy with tile.
In this design gallery from the pages of This Old House magazine, you'll see a variety of colorful tiles used in lots of creative ways.
Pass these pages onto your clients. Tell them to take a look and then spend lots of time at the tile store picking out exactly what they (think they) want. Repainting is a job. Retiling could become a career.
Mix and Match Colors and Hues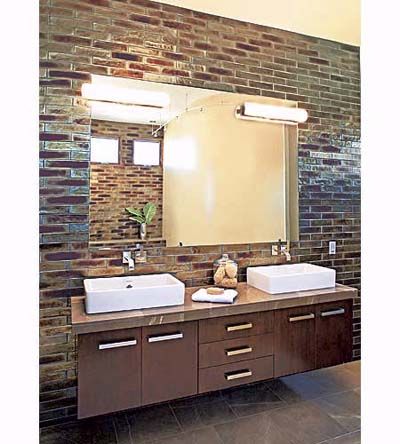 Black tile with an iridescent bronze finish offers contrast to the pale blue and contributes additional light to the space. The tile is made from recycled bottles.
Earth Tones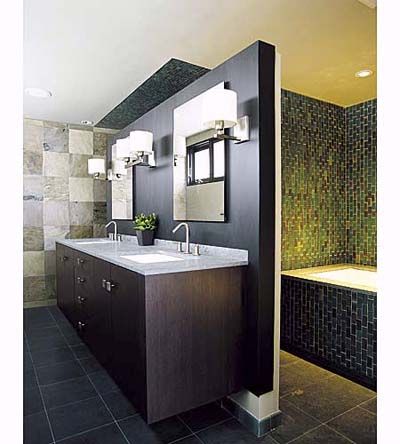 The benefit of an iridescent finish is not only it's beauty but its light-reflecting qualities. A mixture of larger floor tiles with smaller ones on walls can break up the busyness that can come with too much tile in a small space.
A Little Color Can Go a Long Way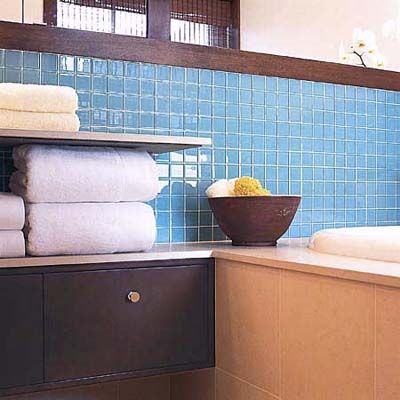 A tile border around a tub is a easy way to jazz up a bathroom.
Different Sizes Add Up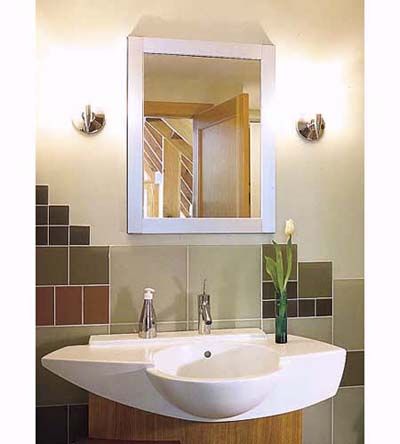 Breaking up the plain beige wall, these earth-toned tiles create a modern look. Instead of a traditional row, the owners added visual interest with an asymmetrical, geometric pattern.
Mixing Shapes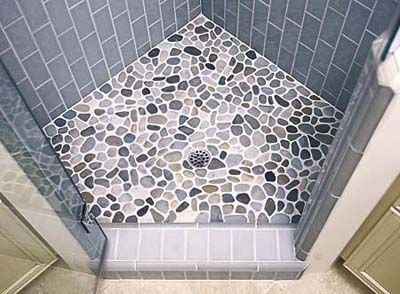 This shower floor's river-rock tiles from Tile By Design offer the perfect accent to the light blue Walker Zanger wall tile. Even better, they come on mesh sheets for easy installation. The organic shapes on the floor contrast well with the rectilinear wall tiles.
Mosaic Masterpiece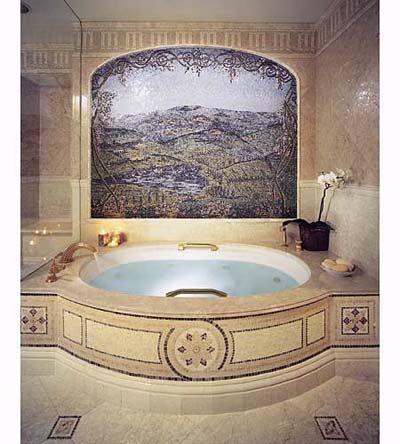 Make sure your customer is totally certain they want to commit to a landscape mosaic. Just because the had a wonderful vacation in Tuscany doesn't mean they are going to relive it every time they take a bath.
Borders Define a Space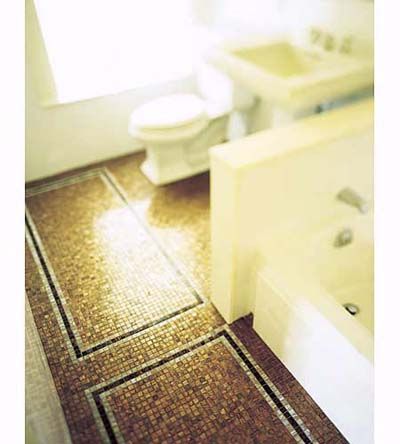 A simple border on a floor mosaic can make a long hall-like floor seem shorter. Neutral colored tiles will always be easier to live with than a trendy bright color that seemed so hip in the tile store.
Colorful Border in a Neutral Field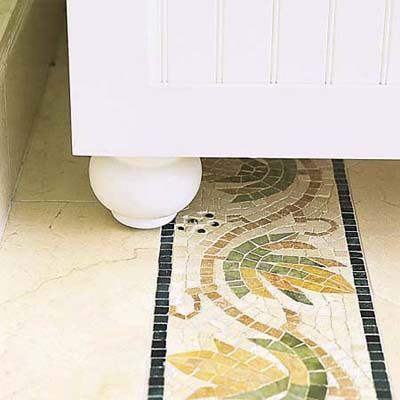 This mosaic border, made from tiny pieces of marble, came bonded to mesh backing for easy installation. It matches a center mosaic and adds additional grounding to the large space.
Save Cash Without Skimping on Style
A tile border in the floor adds impact for a lot less money than an all-over pattern. These are from Dal-Tile.
Grayscale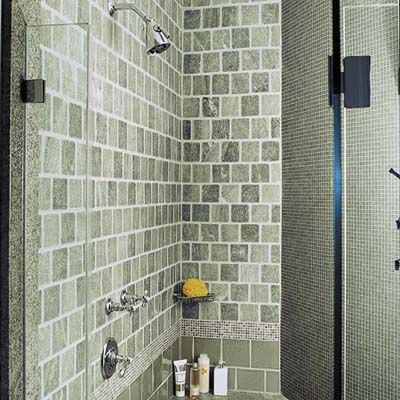 This luxurious shower has a curved wall, a glass door, and built-in seating. Twin stone-topped vanities flank the tub area. The shower is tiled in Verde Laguna marble and ceramic tiles, both from Terra Tile.