Like Old Times (Only Better)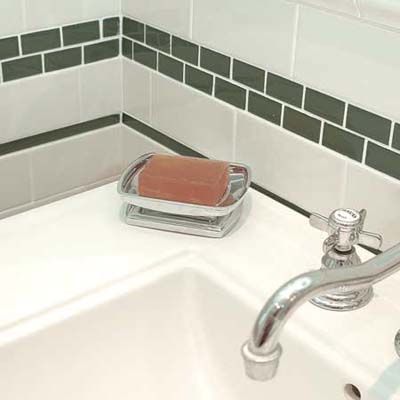 If there is anywhere in an old house where the thought bubble "It has character!" can quickly turn to the thought cloud "It could be condemned," it's the bathroom. Years of use appear in extremely unsavory ways, from grout that never comes clean to cracked and pitted porcelain to running toilets that defy repair. Fortunately, the surge of interest in the bath as a spalike retreat within the home has resulted in a wide array of options for creating a bath with period good looks and contemporary performance. It's the renovation equivalent of a double take: Charming old mosaic floors, pedestal sinks, and tiled walls are gutted and replaced with charming new mosaic floors, pedestal sinks, and tiled walls.
Floor Plan Strategies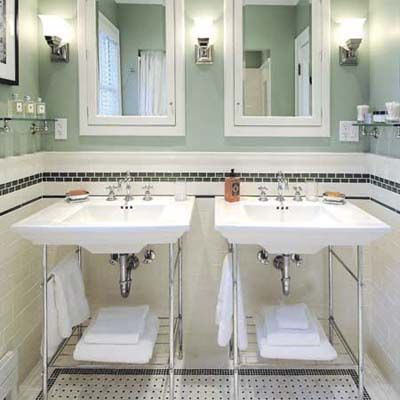 Old baths often have odd bumpouts or off-center placement of windows, doors, and fixtures. If you like such quirks, stick with them. Otherwise, small shifts can create a more symmetrical, functional space without diminishing the room's charms. In this master bath, designer Steven Jones specified that the top of the window casing, door casing, and medicine cabinets should all align at a height of 7 feet. "In a small room, every irregularity becomes pronounced," he says. If your bath has too many entries, you may be able to close up a doorway and create space for another fixture or built-in storage. Bathrooms in old houses rarely included two sinks, but rearranging fixtures may allow you to double up.
Retro Finishes
For walls, there are two main vintage choices: tile and beadboard. With tile, choose rectangular subway tile or 4-inch square tiles (6-inch and 8-inch square tiles have a more modern look). Handmade tiles or ones with a crackle finish add to the old-fashioned effect. White-painted beadboard is a tried-and-true favorite, whether it is installed the original way in individual planks or as panels. The best floor choices are ceramic or stone tile in a mosaic, basketweave, or checkerboard pattern (shown); an all-white or black-and-white palette is classic and keeps options open for other decorating choices. Glossy polished stone is more traditional than matte. Another bath surface to consider is the countertop; there, white or gray marble best recapture the past.
Fixtures & Fittings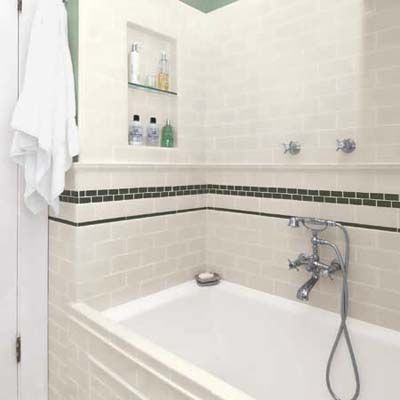 Porcelain or marble sinks on porcelain pedestals or chrome washstands dominate bathrooms with a vintage look. But other options to consider include built-in vanities sheathed in painted beadboard, stained fruitwood vanities, or antique chests outfitted with sinks. A claw-foot tub can be purchased new or found at a local salvage yard and restored. Fittings with cross handles and chrome or porcelain knobs are available from a wide variety of manufacturers today. An elaborate Edwardian-style chrome tub filler (such as the one shown here) or shower handset completes the old-fashioned look.
Vintage Products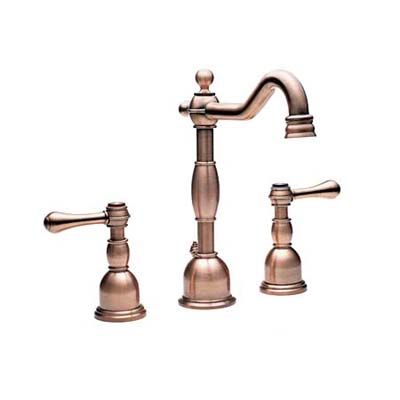 When it comes to period style, it's all in the products you choose. And plenty of companies sell retro options for taking your bath back in time:
The shapely stem and antique copper finish of Danze's Opulence widespread lavatory faucet give it an elegant, old-fashioned look.
Approx. $375; Danze
Light Flourish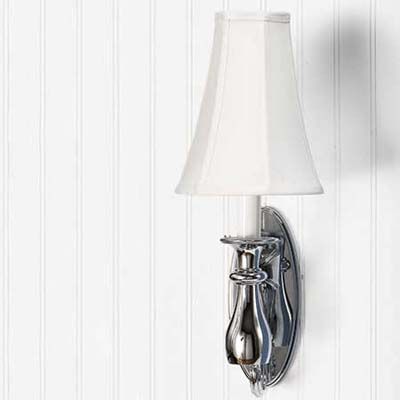 Inspired by early 20th century glamour, Ginger's Circe polished chrome sconce is topped with a silk shade.
With night-light option, approx. $350; Ginger
Roped In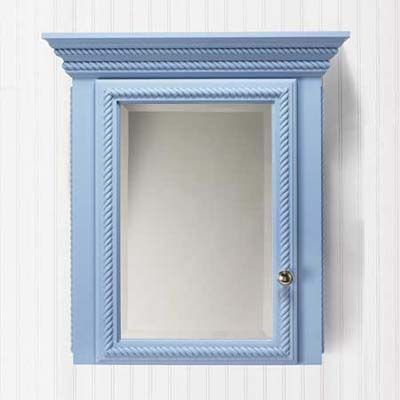 Mann Manufacturing's painted wood medicine cabinet adds another level of detail with rope molding, a beveled mirror, and a cool blue hue.
Approx. $550; Mann's Architectural Medicine Cabinets
Torch Bearer
With a polished chrome stem and frosted glass cylinder, the Bridge sconece from Waterdecor has an Art Deco vibe.
Approx. $580; Waterdecor
Lav of Luxury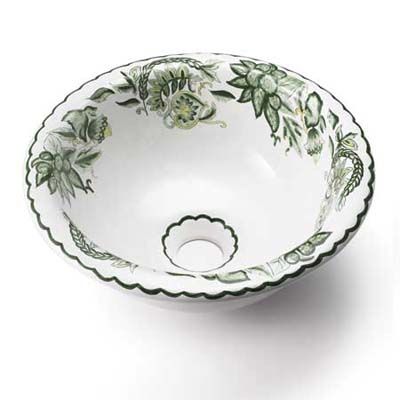 The Paisley sink by Purple Sage Collections recalls the flower-painted porcelain wash basins of another century.
Approx. $810; Purple Sage Collection
Let It Pour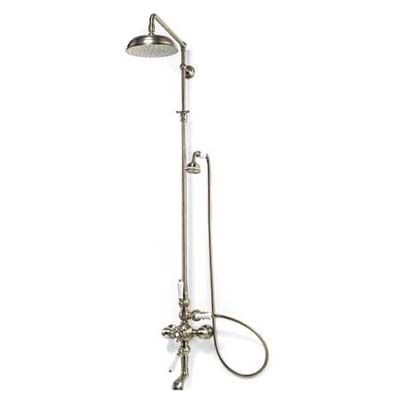 The wall-mounted exposed tub/shower system from Harrington Brass Works' Victorian Collection is an ideal partner to a claw-foot tub.
In satin nickel; approx. $5,785; Harrington Brass Works
Cast-Iron Character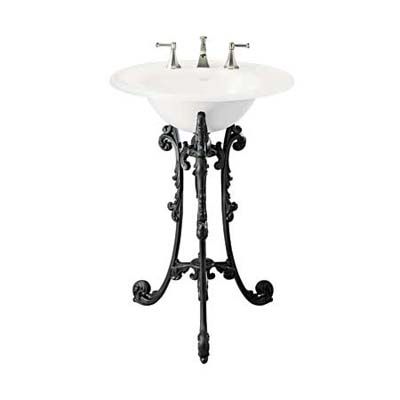 The Iron Works Historic pedestal by Kohler is modeled after ornamental cast iron in vogue in the late 19th century; here it is topped with the Iron Works Historic cast-iron sink and a Memoirs faucet.
Pedestal, approx. $863; sink, approx. $656; faucet and handles in brushed nickel, approx. $531; Kohler
Bow-Front Beauty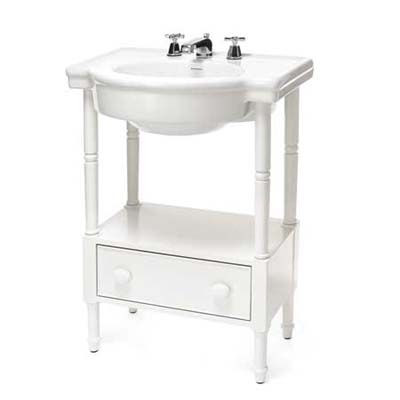 The curvy Retrospect fireclay sink and wood washstand, complete with a storage drawer, recall the comfort and reliability of early-20th-century design. The streamlined faucet provides an angular contrast.
American Standard sink and stand, approx. $638; Porcher faucet, approx. $395; American Standard
Shower in Style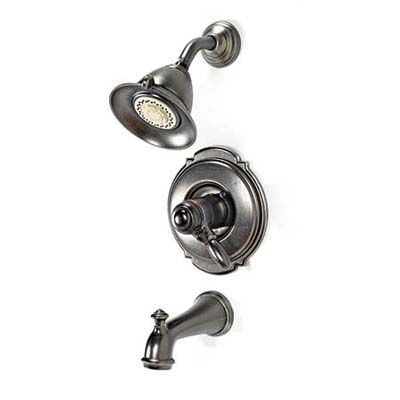 Delta's Victorian Collection showerhead, diverter, and tub faucet evoke late-19th-century styling.
In aged pewter; approx. $380; Delta Faucet
1900s Elegance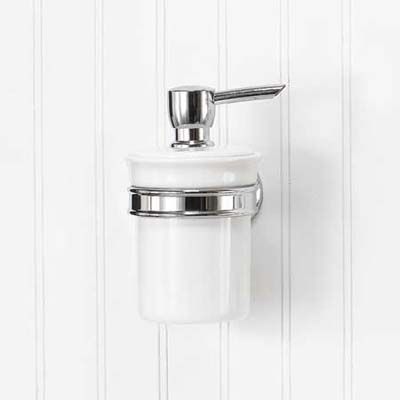 Inspired by the romance of the Belle Epoque, Hansgrohe's Axor Montreux wall-mounted porcelain soap dispenser suits a spalike bath.
Approx. $154; Hansgrohe
Knob Appeal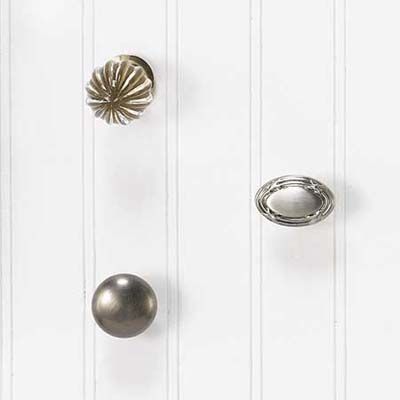 In crystal, satin nickel, or antique nickel, these round and oval knobs have the look of 19th-century hardware.
Approx. $6-$15 each; Baldwin Hardware
At Your Fingers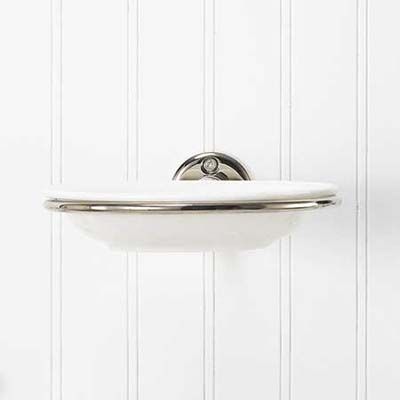 This Waterwoks chrome and porcelain wall-mounted soap dish has the simple styling of times gone by.
Approx. $200; Waterworks
Simple & Stylish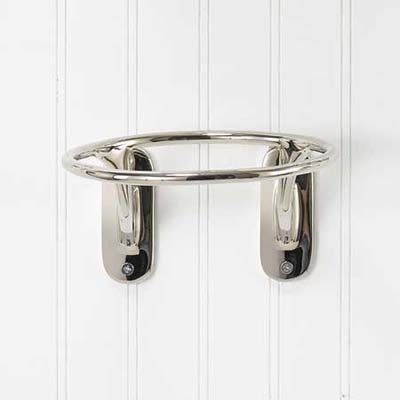 A polished chrome towel ring echoes turn-of-the-century hotel fixtures.
Approx. $210; Urban Archaeology
Glass with Class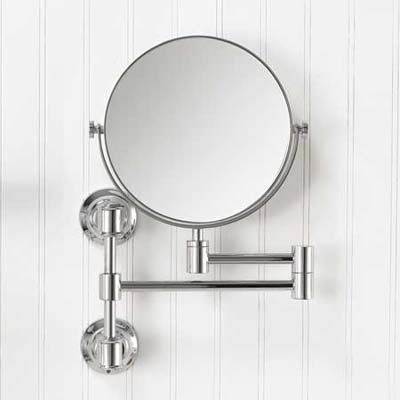 The Axor Montreux wall-mounted shaving mirror from Hansgrohe captures early-1900s design, as well as your reflection.
2.5-times magnification; chrome finish; approx. $155; Hansgrohe
A Touch of Glass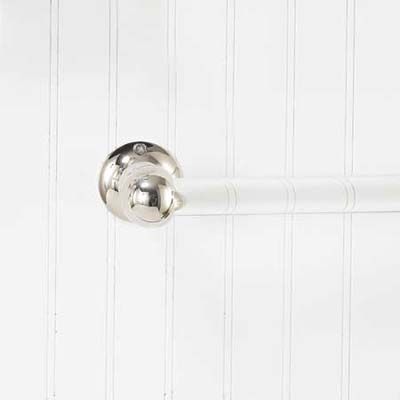 Based on an original found at NYC's Yale Club, this glass towel bar has polished chrome ends and mounting brackets.
Comes 12 to 48 inches wide; approx. $180-$375; Urban Archaeology