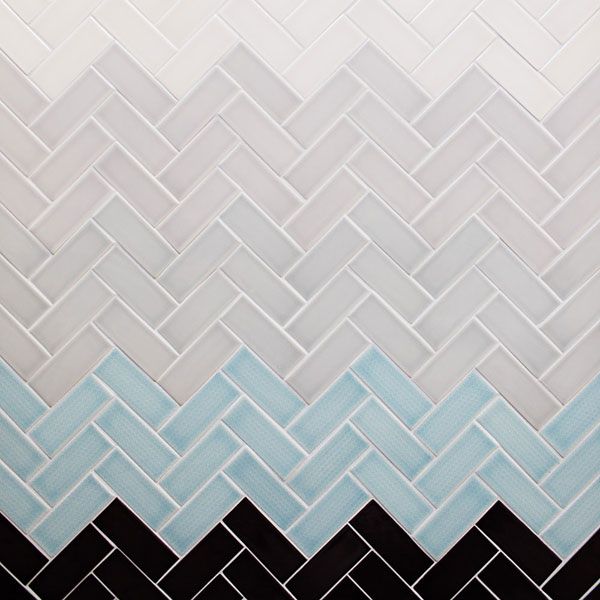 The debate rages on between "settling" for generic, buyer-pleasing tile and letting your personal taste shine. Most tile updates take place in the kitchen and bath, which are also rooms that require more effort and money when it comes to renovation. To put it mildly, these spaces can make or break a real-estate deal. "Kitchen and bathrooms sell a house," says Tisha Leung, This Old House design editor. Sure, it's easy to repaint a living room after you move in. But tear down a magenta-mosaic-tile shower enclosure? No thanks. Read on to learn about tile installations and how they can affect your home's resale value, and to find suggestions for a stylish happy medium between timeless and trendy.
Establish your move-out timeline
Gutting a house hardly seems worth the trouble if you're not a house flipper. The same goes for investing in an accent wall of imported art tile. "If you're living in a house seven years or longer, you can have a little more creative freedom," says Tisha. "If you're planning on living there for less than seven years, be more aware of the resale value and what kind of remodeling you do." Following this rule of thumb will also help guide you in other renovation decisions, like building additions and converting systems.
Concentrate on upgrades for meaningful impact
Mary Elizabeth Hulsey Oropeza of Mission Stone & Tile echoes Tisha's emphasis on kitchens and baths when selling a home, with an emphasis on the tiling in bathrooms. "The smaller space allows you to stretch your dollar on the bathroom floor," she says, "and if you can spring for it, update your shower walls and add a small backsplash behind the vanity." Backsplashes are a go-to tiling opportunity in kitchens, as well. "The backsplash is vertical, so it's the first thing that you see," says Tisha. "You can make your impact there."
Avoid scaring off buyers
If you decide that you'll be moving soon but see the value in renovating, it's time to find a happy medium for your tile choices. "Potential buyers will be turned off by anything that doesn't subconsciously match their style," says Tisha. Skip tile options that feel "so you." Jason Kyser, a home renovation expert at Pro.com, recommends "staying vanilla" in your choices. Even though it's classic, white ceramic subway tile isn't your only "vanilla" option.
Consider timeless styles over trendy ones
A wall of pyramid-stacked subway tile is a classic look with a bit of creative flexibility. "Many people who are 'tile shy' go for a different format than the go-to 3-by-6," says Oropeza. "A 2-by-4, 4-by-5, or larger rectangular shape is a safe bet for many homeowners." Tisha notes that oversize subway tile is an easy choice for hesitant tile buyers. Kyser prefers natural materials, such as travertine, granite, and tumbled stone tile as options with universal appeal.
Differently shaped tiles also have an established history in old homes. "Penny tiles are huge," says Tisha. "They're such a throwback to centuries ago, which is really nice." She suggests using them as trim for a look potential buyers will find attractive. Oropeza has noticed a comeback in another shapely tile. "While the smaller hexagon mosaic has been a favorite in vintage-home remodels," she says, "the larger hexagon tile can be incorporated into older homes for an updated look or installed in new homes for a spin on an old classic." Some of Mission Stone & Tile's most popular collections include their hexagon-shaped Hex Appeal and porcelain Hexagon Tiles.
Get creative with tile arrangements
There's still plenty of room for expression in even the most basic tile style. "Things like herringbone and chevrons are very classic," says Tisha. "You can find them in 200-year-old houses." Even a herringbone inset in a pyramid-stacked kitchen backsplash won't be too much for some picky buyers. She also noticed a new, "brilliant" look during a recent scouting shoot for a TOH magazine story. The homeowner had the kitchen's backsplash tile continue up behind cabinets and peek out from backless open shelving.
Install buyer-friendly tile accents
Many tile accents that are popular and have an of-the-moment feel actually have roots in old houses. As Oropeza mentioned, small hexagon tile mosaics are a vintage look that create an accessible feeling. Try one in a tile rug or in a backsplash for a statement. Tisha suggests treading lightly into mosaics by using one as a centerpiece on a floor or backsplash, instead of covering an entire surface in the look.
Hide wear-and-tear with textured tile
"Textured" tile may set off alarms, but it's more accessible than you think. "If you choose a textured tile, it can really hide any dings," says Tisha. Wavy tile in "vanilla" colors can handle high-traffic abuse and continue to look great when you put your house on the market. She also likes tile styles with flecks of color and pearlescent sheens that pick up light and help to disguise imperfections. See some of these textured options in our picks for glass subway tile.
Pay attention to grout color
Grout options include more than the standard white, but for resale value, Kyser warns against straying from the classic. "Stay away from contrast and instead make your grout 'fade away,' " he says. "Acrylic stain-free grout is a great bet too." Tisha also suggests sticking with white, in addition to beige, gray, or black grout for resale value.
Show your colorful personality in other accents
Preserving resale value doesn't mean a space can't reflect your personal style and creativity. "Flashy, bold, and bright colors, while they make a statement and may look great to some, tend to date a room," says Kyser. But you don't have to go completely neutral—unless that's your personal style. Tisha suggests using paint color and accessories to express your colorful tendencies and avoid making a room feel sterile. After all, you may have to live in your house until it sells.
Find out how mosaic tile can make a small bath look big, and compare prices for old-house favorite black-and-white basketweave tile.