Tricked-Out Basement Suite: After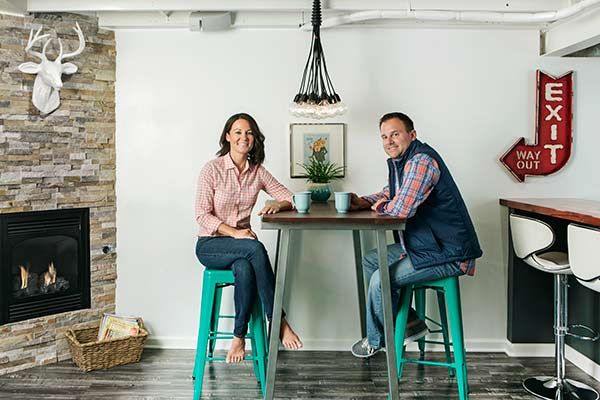 Who: Bill and Melissa Forrest
Where: St. Louis
What they did: Turned a bare-bones basement into a guest suite and entertainment space with a mid-century-modern vibe
Shown: Melissa handled the decor, while Bill built out the space.
See the Attic and Basement finalists from the Search for America's Best Remodel 2015
Unfinished, Clean Slate: Before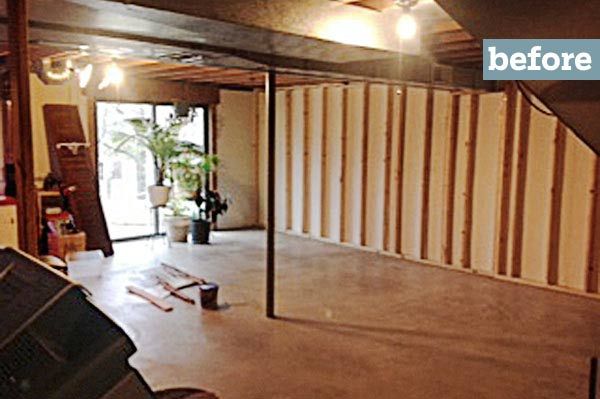 Their story: Melissa and I love to entertain, so after we bought our place, in 2011, all we could think about was finishing the wide-open basement. We knew it needed a bar, along with a couch and TV. We also wanted a kitchenette, to prep for grilling on the patio, just outside the sliding doors. Most important was the guest suite, to bribe our parents to visit and help take care of our kids once we start a family.
Shown: The unfinished space allowed plenty of room to create entertainment areas as well as a private guest suite.
Basement Bar Ready for Guests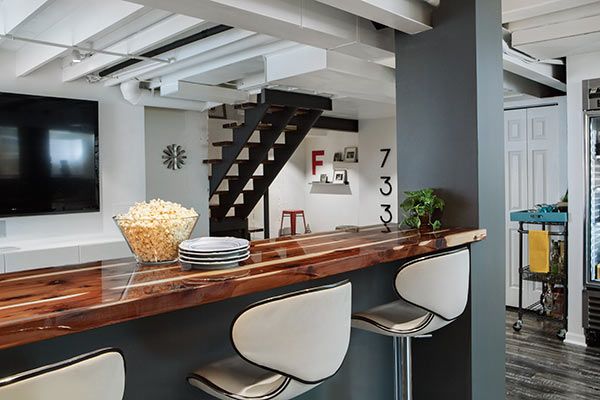 We hired a contractor to rough in the bathroom and run gas to the fireplace. I'd done some summer construction work, so I was pretty comfortable finishing the rest. Even before we started building, Melissa was scouring the Web looking for decorating ideas to fit in with the mid-century-modern theme we used throughout the rest of the house.
Shown: Neutral wall colors, open-riser stairs, and a white exposed ceiling keep the walk-out basement feeling bright.
Support Column-Turned-Feature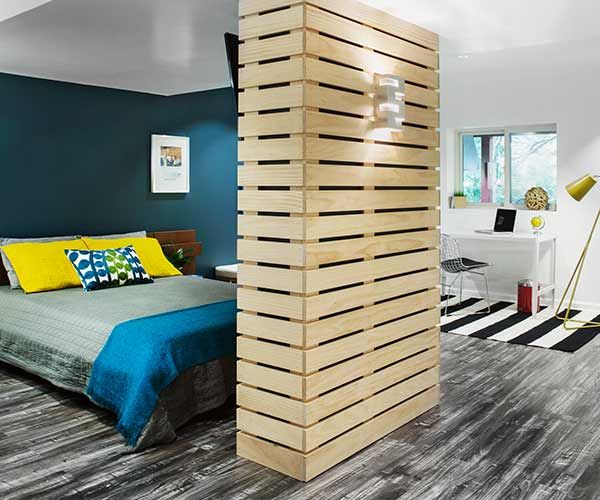 We saved by leaving the staircase and just replacing the treads—with cedar, after I saw the beautiful cedar bar a mill shop made for us. It's soft wood, but the treads are holding up fine under a few coats of polyurethane.
Shown: Bill turned the metal support column into a functional detail by boxing it in with 1×4 pine boards, making it a dividing wall that holds a TV on one side and lighting on the other.
Sleek Jack and Jill Bathroom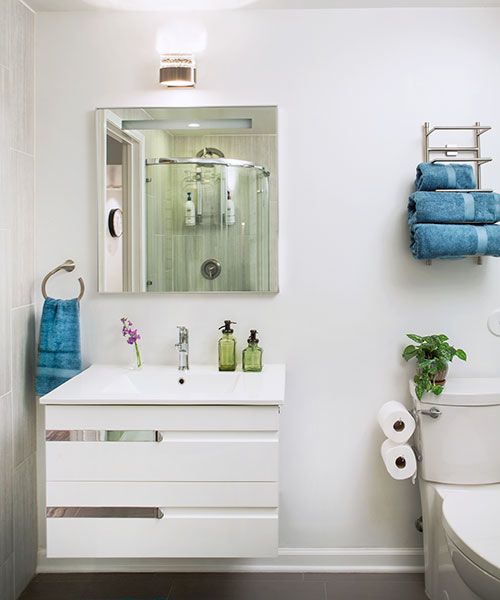 It took eight months and a lot of late nights to finish. One evening around 7, we were cutting tile on a rented wet saw and I was ready to knock off. "Oh, no," Melissa said. "I'm going to get a case of beer and we're going to finish this tonight." And we did—at 2 the next morning. It turned out to be a great story to tell around our new bar.
Shown: The couple stocks the bathroom like a hotel, with a hair dryer, toothpaste, extra toothbrushes, and a sewing kit. The floating vanity makes it a breeze to get underneath to clean the dark vinyl flooring.