Whether you're embarking on a brand new build or remodeling an older home, few things can immediately increase your home's curb appeal like new siding. But where to begin? Re-siding your home is a long-term commitment. With so many materials, styles and other options to choose from, narrowing down your selections can be a bit tricky. Here, our friends at LP Building Solutions share a few trends in exteriors to get you started.
Traditional and Timeless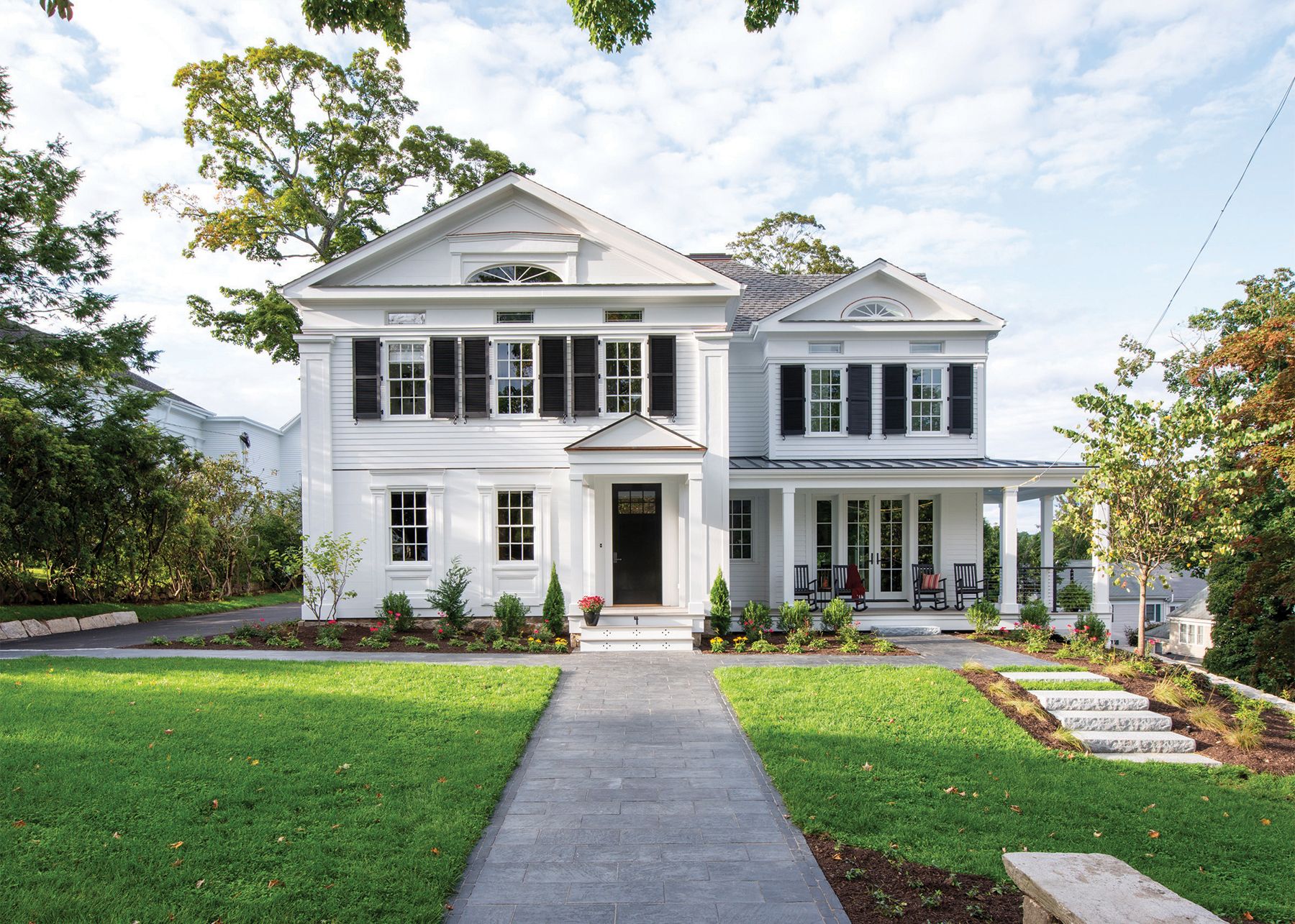 Lap siding has been used on houses for centuries, both here in the U.S. and in Europe. It's defined by long, narrow boards nailed horizontally in an overlapping pattern across the house, and it's the most popular siding style sold today.
For homes ranging from modern to historical, LP® SmartSide® Lap Siding lets you select from a wide range of designs without compromising on durability. The 16´ length can help create fewer seams than traditional 12´ siding and may result in a faster, more cost-effective installation.
Contrasting Color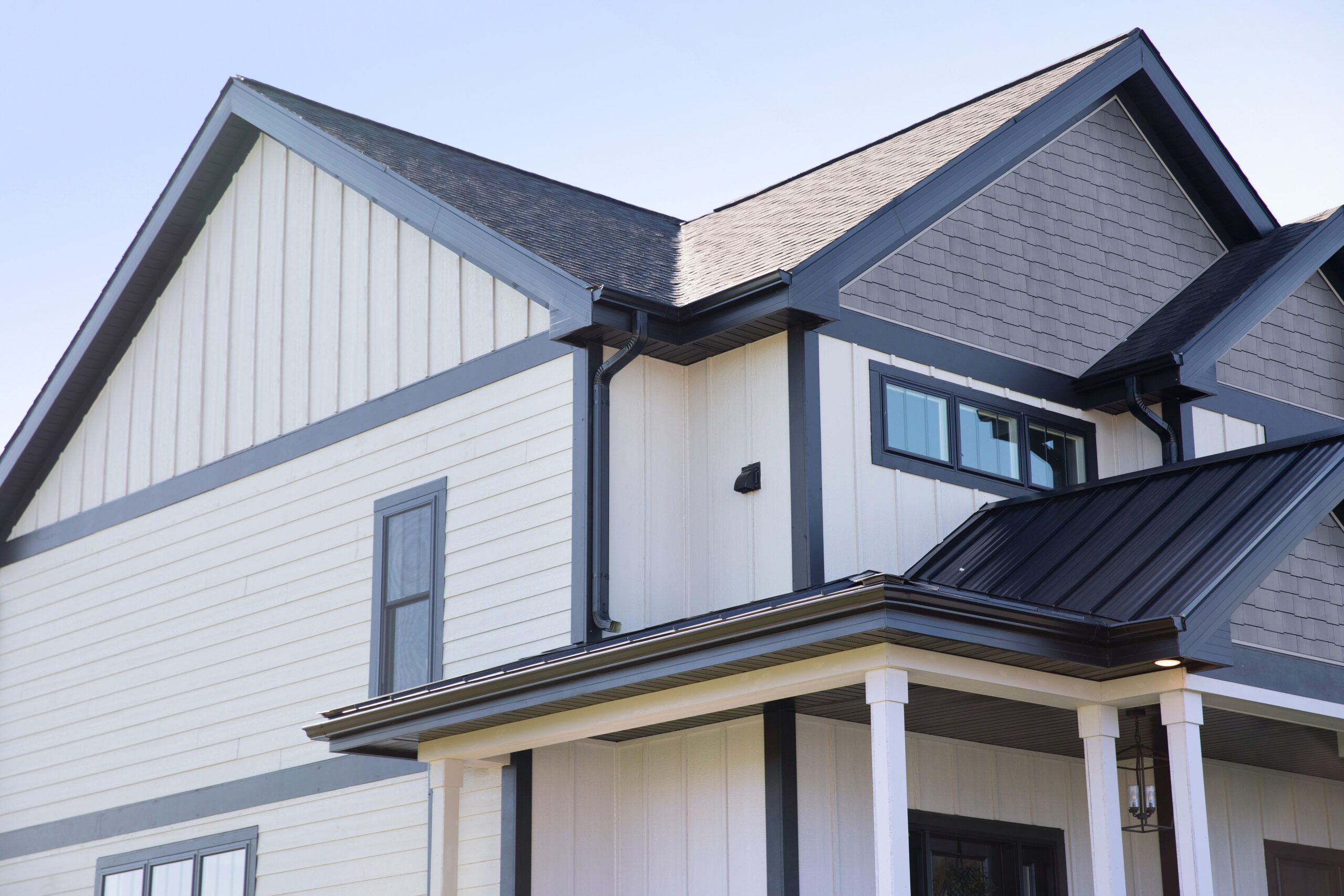 While subtle palettes were the trend in home exteriors for many years, homeowners are now turning to more dynamic exterior colors and combinations to make a statement. Here, dark brown cedar texture shakes contrast both in color and in texture from the bright white trim.
Now, LP® SmartSide® ExpertFinish® Trim & Siding allows homeowners to make a splash with 16 prefinished color options to choose from. There's a color for every style, from festive reds and bold blues to neutral grays and striking whites. Factory finished with acrylic latex paint, LP SmartSide ExpertFinish products are a great way to bring a new look to a home's curb appeal.
Try It On! Upload a photo of your home to the LP SmartSide Home Visualizer and explore different color options.
Trends in Trim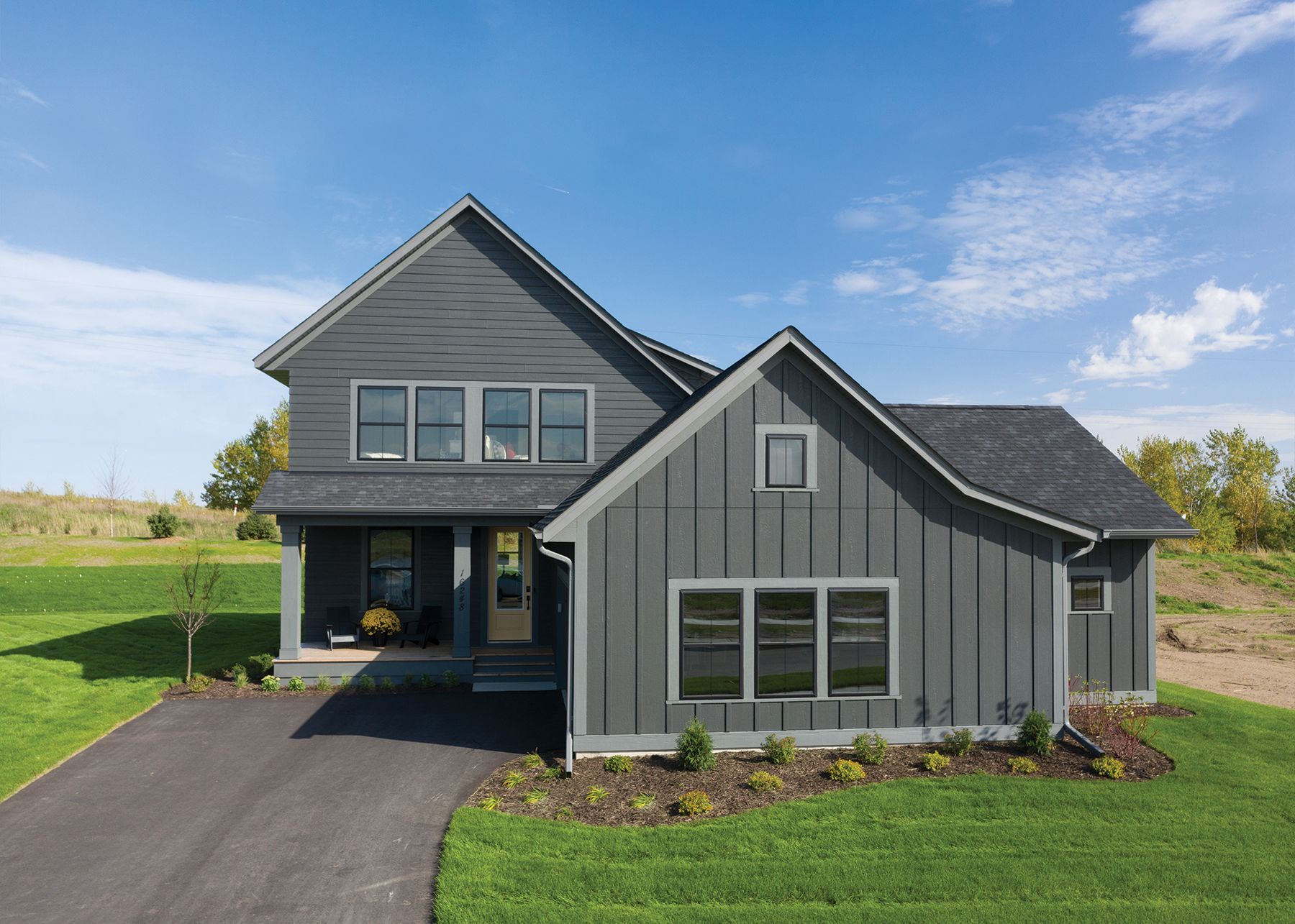 Trim is an excellent tool to highlight architectural features of an exterior and create the eye-catching contrast that homeowners are looking for. Other coordinating elements such as shutters, a colorful front door, and unique garage doors are additional ways to add character and uniqueness.
Landscape Awareness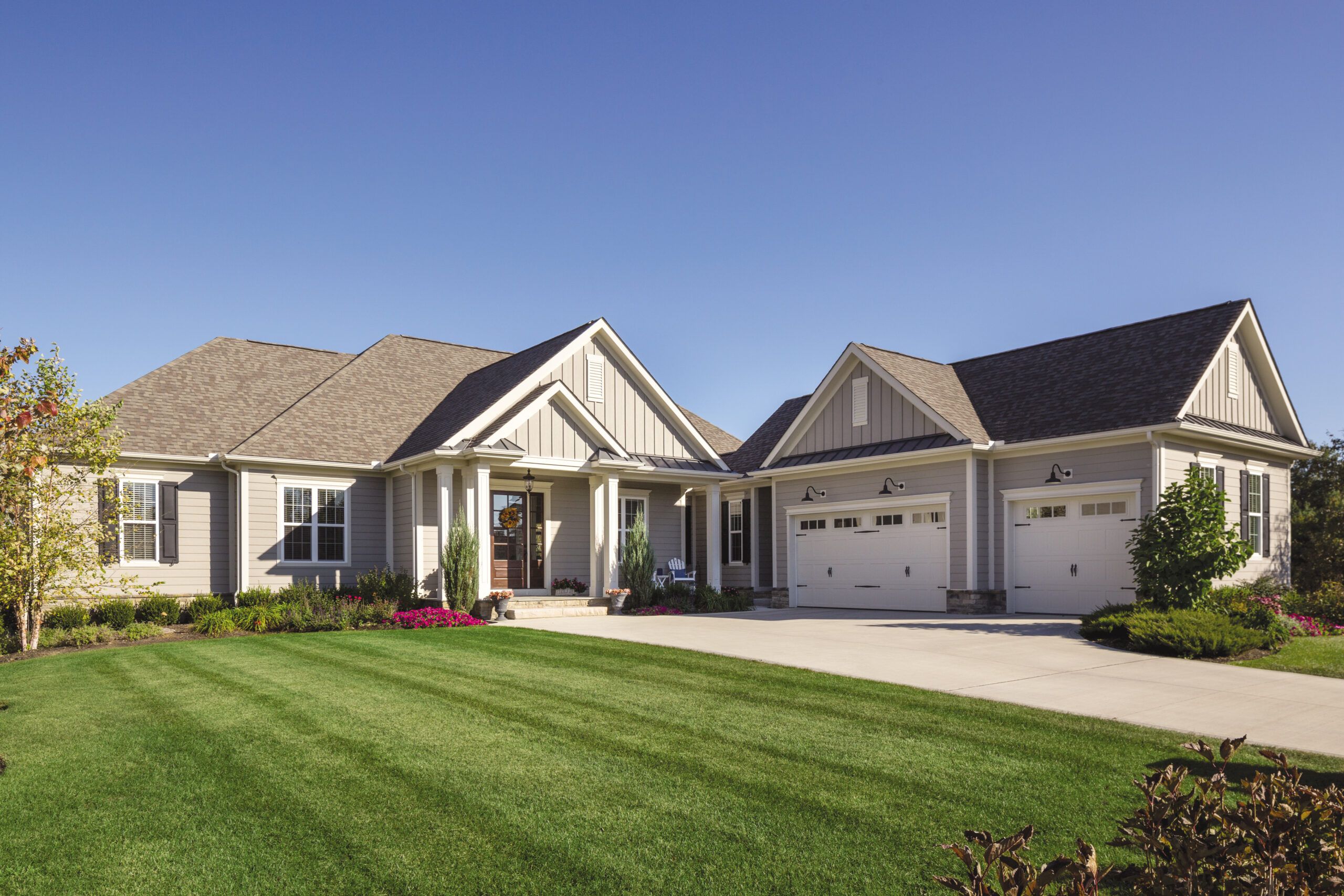 When selecting color, it's important to consider neighboring homes. You don't have to match, of course, but coordinating colors can foster cohesiveness. Also, new attention is being given to outlying elements of the property, such as landscaping and hardscaping, to ensure these elements blend with the home and surrounding environment for a more unified, harmonious exterior.
Stone Faced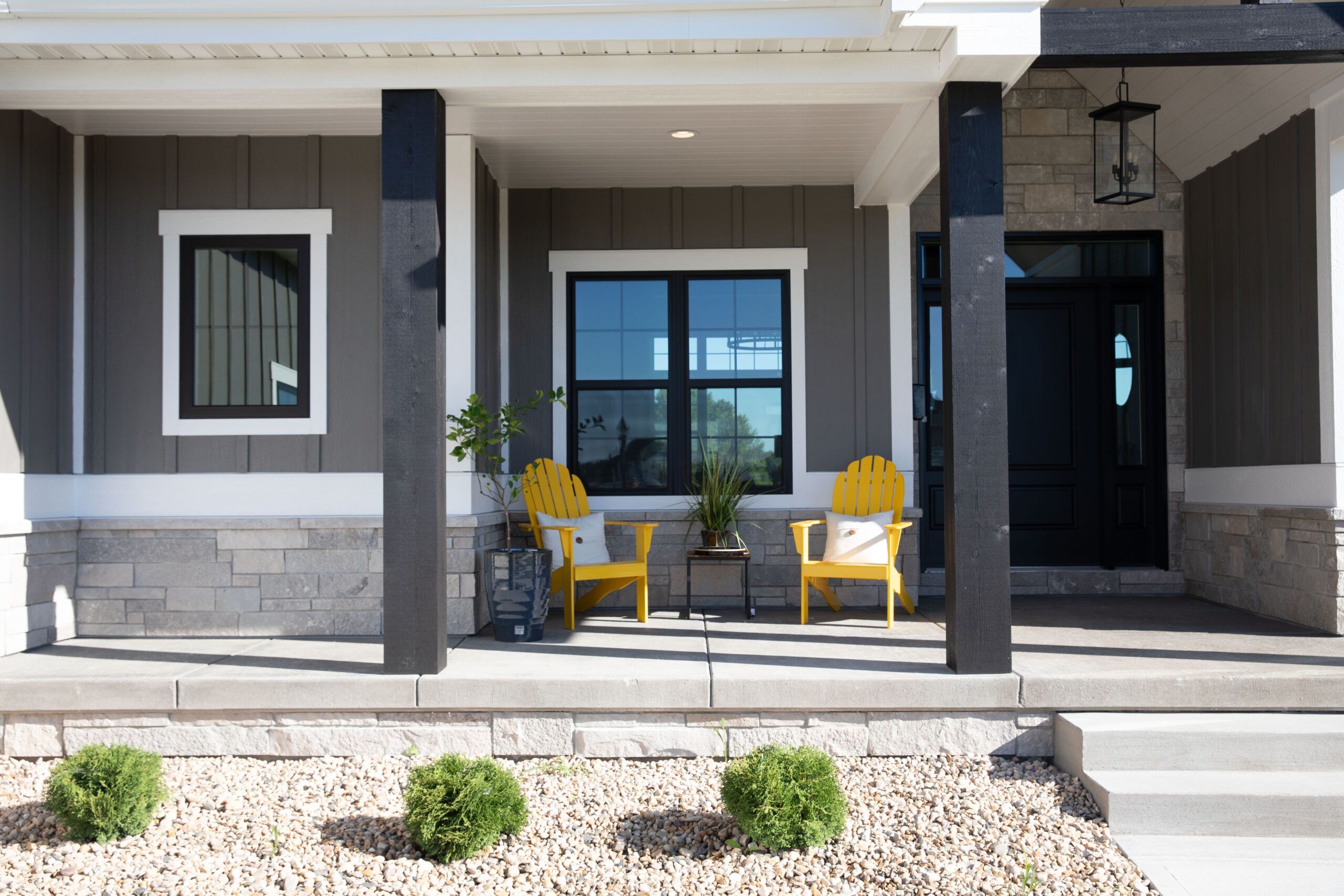 While it's a natural choice for classic homes, stone can easily be used in contemporary designs, too, thanks to its versatility and availability in a rainbow of shades, shapes and textures.
Tip: When selecting your siding color, keep the color of the stone on your home in mind. Choose a warm, cool or neutral palette that will complement the color of the stone and give your home a cohesive look and feel. Explore color palettes and visualize the look you have in mind on your home with the LP SmartSide Home Visualizer.
Shake it Up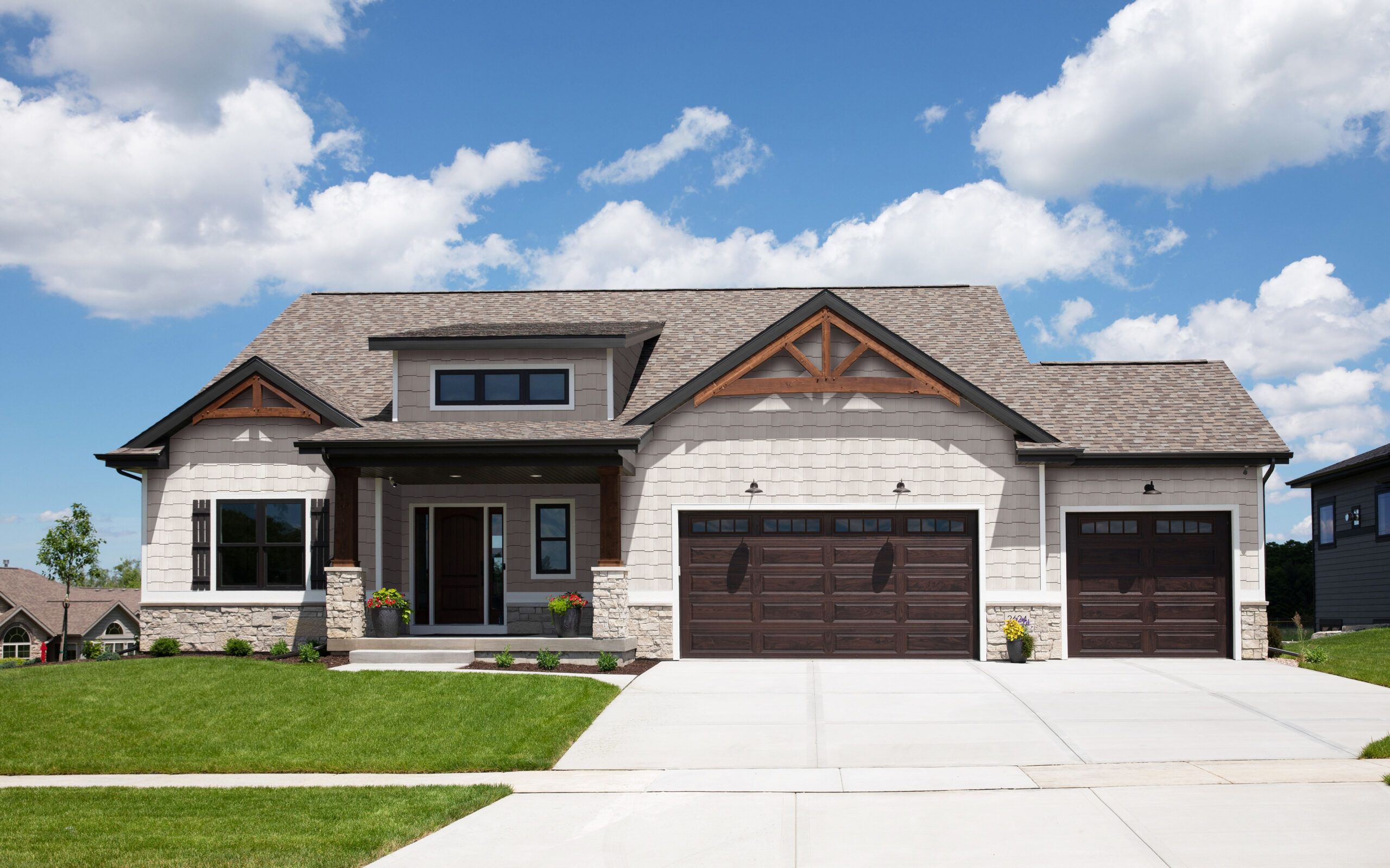 Play with multiple textures and styles to break up visual monotony, create a focal point, or emphasize a part of the facade. The staggered edges of cedar-texture shakes offer the lively effect of real cedar without the maintenance. It can be used on the entire home or as a decorative accent to create an interesting contrast of textures.
Unlike natural wood, LP SmartSide siding has been treated with the SmartGuard® manufacturing process. This involves an advanced formula of adhesive resins, water-resistant waxes, zinc borate and a paper overlay, offering superior protection against water damage, termites and fungal decay for longer-lasting beauty.
Cabin Chic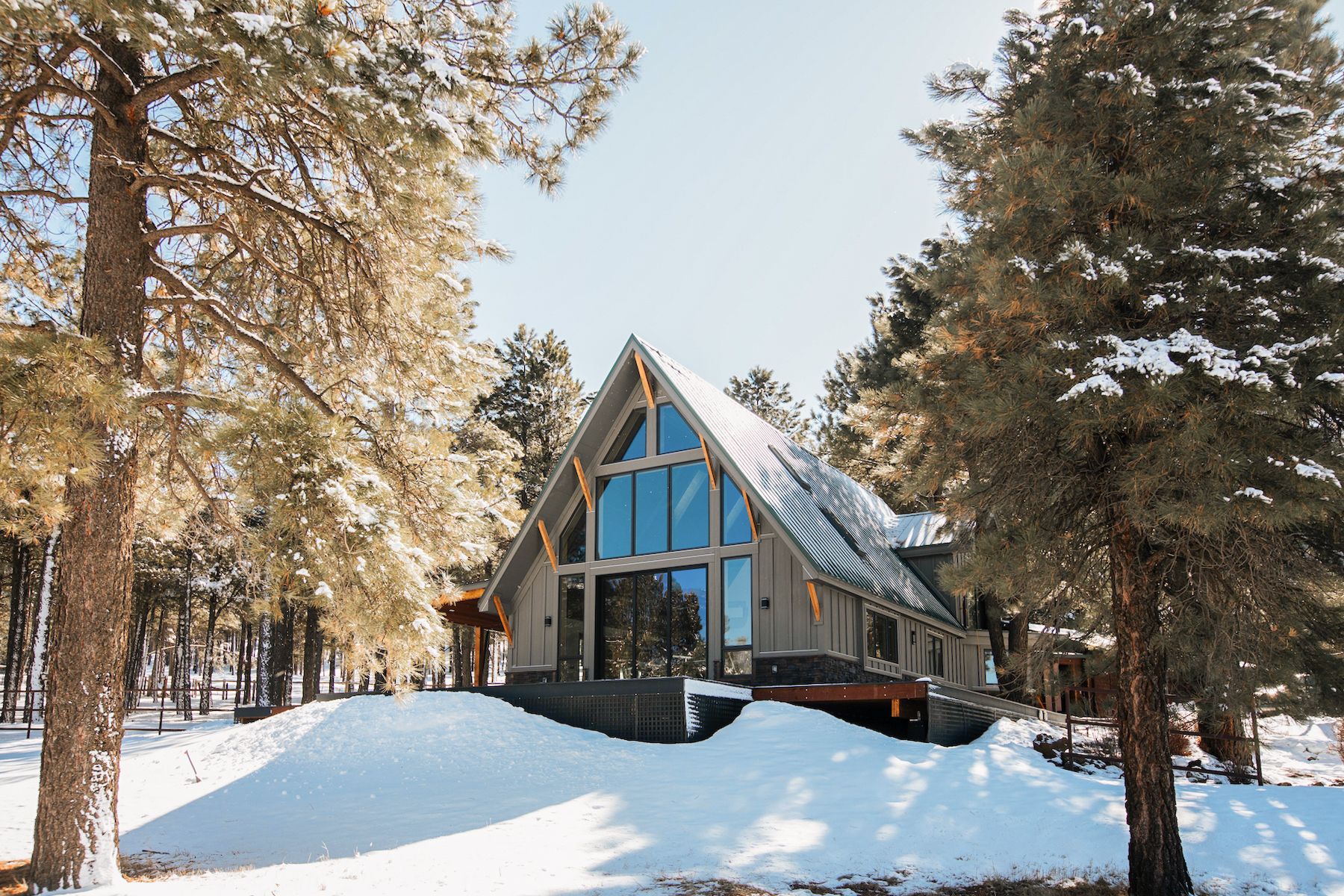 Shown here, smooth trim and siding pair for a board-and-batten look atop a stone foundation to create a rustic mountain cabin.
Did You Know? Board-and-batten siding is a rustic style, perhaps one of the earliest forms of siding used by settlers to sheath their cabins and barns. Wide boards were affixed to the framing, and the seams were covered or sealed with a narrow strip of wood. Today, you'll find board-and-batten siding on both traditional and contemporary-style homes.
Coastal Combo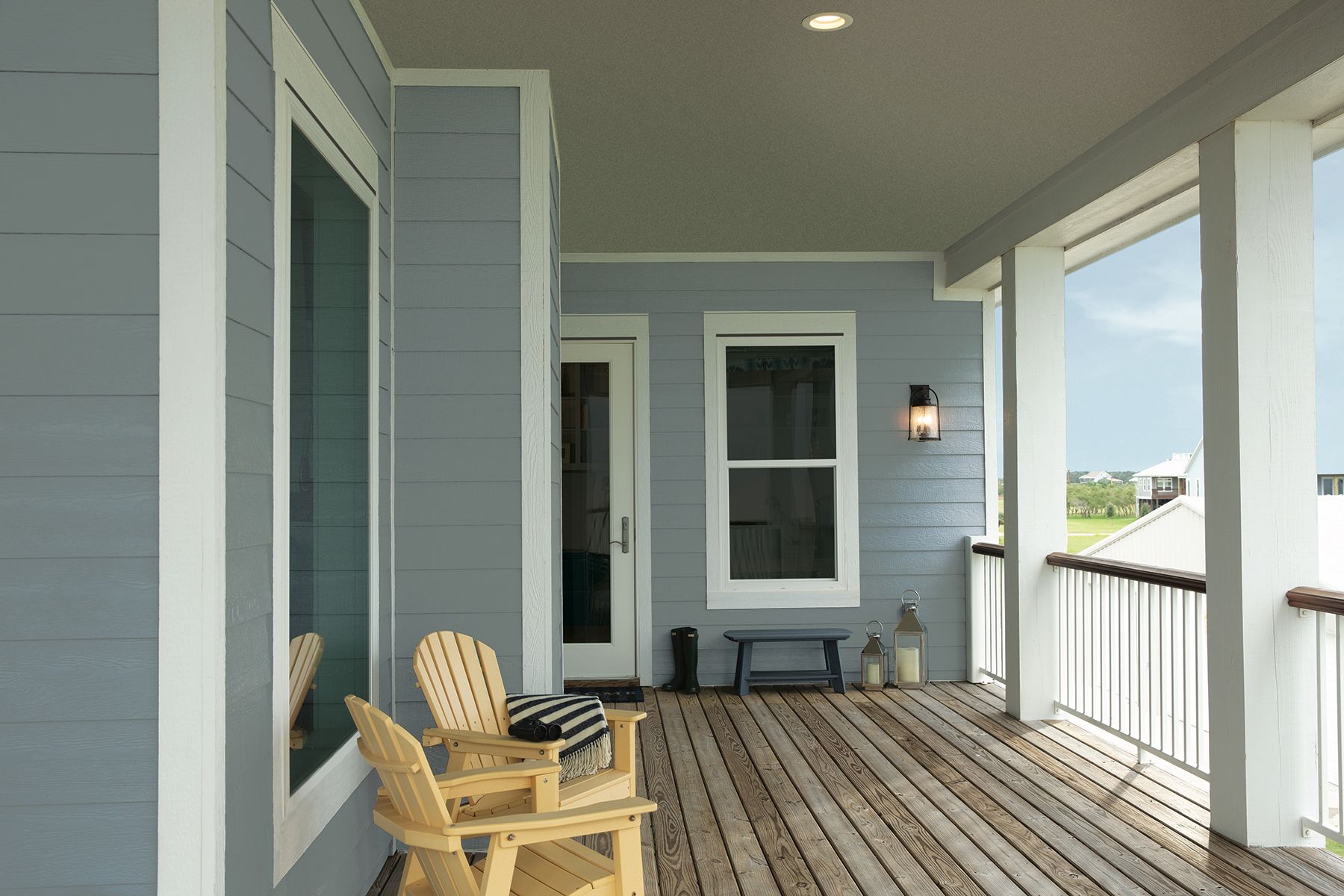 Here, smooth siding in a soft blue color pairs well with white trim and natural wood to create a serene, beachy scene.
Did You Know? Engineered to stand up to extreme weather, LP SmartSide Lap Siding is designed to withstand tough storms with wind gusts of up to 200 miles per hour, making it ideal for coastal homes like this one. Click here to see why you can count on LP SmartSide siding to stand up to severe weather.
Materials Matter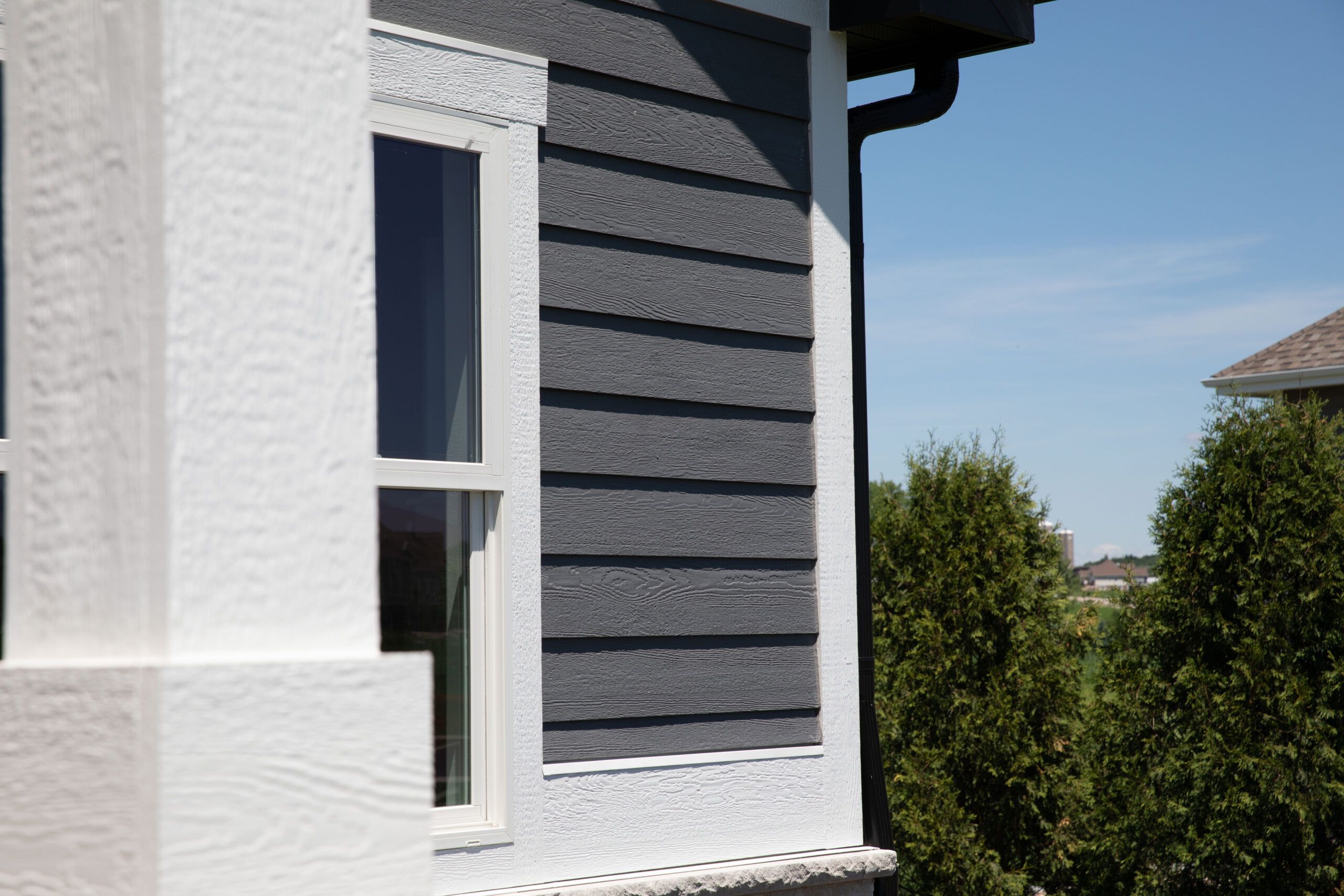 When it comes to siding materials you're making a long-term commitment and a substantial monetary investment, so you'll want to do your homework before you buy.
Things to consider:
• Upkeep: If you're the low-maintenance type, be sure to choose materials that don't require more upkeep than you're willing or able to commit to. Natural wood will require the most care. Because it is vulnerable to rot, insects, fire and splitting it should be monitored for maintenance, especially in extreme climates. Depending on the species, traditional wood siding typically needs more upkeep than engineered wood siding.
• Cost: Materials and installation costs can vary greatly by region. Keep in mind that you get what you pay for—lightweight vinyl may be the most cost-effective to purchase and install, but it's also susceptible to fading and vulnerable to high winds and extreme heat. Design intricacy will also affect labor costs.
• Regionality: Wind, sun, cold, heat and moisture—any of these can adversely affect or shorten the lifespan of your siding. This is where LP SmartSide engineered wood products really shine. Treated to the core with the proprietary SmartGuard process, it helps your siding stand up to harsh weather in nearly any climate, offering protection from water damage, termites and fungal decay.
A Smarter Siding Choice
Why choose LP? Advanced manufacturing processes make LP SmartSide products among the most durable solutions available. Installed on more than 4 million homes since 1997, you can be confident that your siding will help to protect against weather, withstand extreme heat and cold, resist damage from impacts like hail (up to 1.75˝ in diameter) and errant baseballs, and resist fungal decay and insects. And you'll get unparalleled support with an industry-leading 50-year limited warranty with a 5-year 100% labor and material placement warranty.
Explore ideas and visualize your home in a brand new style with the LP SmartSide Home Visualizer.