Upstaged Craftsman Period Detail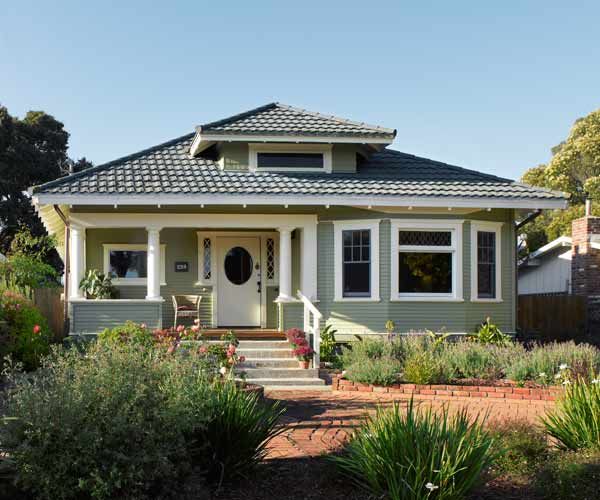 Located half a block from the beach on a scenic stretch of Santa Cruz coastline, the 1907 Craftsman bungalow seemed to have plenty going for it. Dusky expanses of old-growth fir wrapped the walls and windows in a warm embrace that extended from the paneled entry hall to the built-in buffet in the dining room. The recessed, column-lined porch offered a shady respite from the California sun, which flooded the living room through a generous bay window crowned with a leaded-glass transom.
For Jim and Joanne Lewis, who had dreamed about retiring by the ocean, it was exactly the kind of house they wanted. And yet the first time Jim saw the place, he couldn't wait to leave. All that period detail was upstaged by a Technicolor mix of orange shag carpeting and primary-colored walls that seemed better suited to a Mexican cantina than a 100-year-old Craftsman. Cloistered rooms were connected by narrow openings and door-lined halls, making the 1,500-square-foot house feel smaller than it actually was. And the worn knob-and-tube wiring and aging furnace seemed like disasters waiting to happen.
Architect: Brian L. Spector, Spector Architects, 831-595-4784
Contractors: Spencer Keenan and Taylor Darling, Santa Cruz Green Builders
Exterior paint colors: AF-460 Jojoba, AF-405 Thicket, and 2162-70 October Sky, Benjamin Moore
Signature Details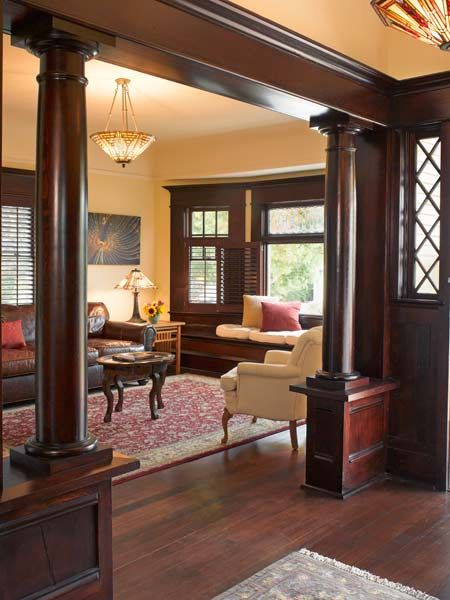 "The first time I looked at it I thought, There's no way I can live in this," recalls Jim, a retired physician. But his late wife, Joanne, and her son, Roger Knapp—both real-estate agents—saw potential in the beleaguered bungalow. "They weren't quite as scared as I was," Jim says. "They could see what possibilities were there and what it would take to make it into a really nice home."
Joanne had always harbored a love for older houses, and seized the opportunity to return this one to its former glory—in a sustainable manner. "She was interested in living a low-impact lifestyle," says Roger. "Usually that doesn't go with these older homes, but it's not mutually exclusive if you take a thoughtful approach."
Shown: The living room's original fir paneling and colonnades were restored and refinished.
Revived Dining Room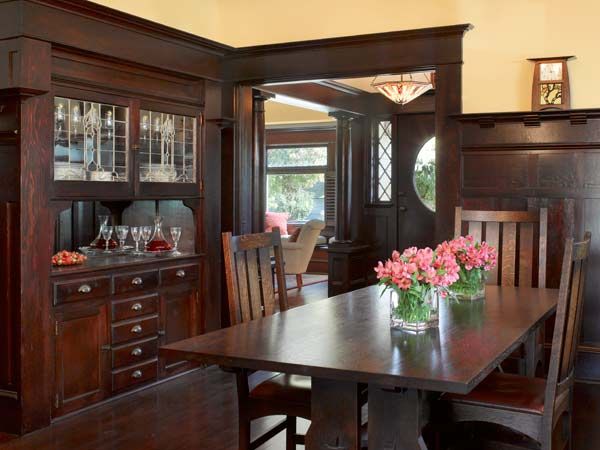 To learn more about green building and the options available to them, the Lewises met with Build It Green, a California nonprofit promoting resource-efficient housing. They also conferred with the City of Santa Cruz's building department, an early adopter of now-mandatory green construction requirements. On Roger's recommendation, they hired Brian Spector, a Santa Cruz architect experienced in sustainable design.
"They were going for a rich, warm, lived-in feel for the renovation," says Spector. "The existing house had these elements, but they were covered up over the years with age and wear." Since the home's basic layout was sound, Spector simply smoothed out some of the wrinkles. He consolidated a pair of convoluted hallways into a single passageway, borrowing a few feet to expand the master bath, which shed its faux-marble laminate for classic black-and-white tile and a soaking tub. The drop-down attic ladder was replaced with a proper staircase, making it easier for the couple to use the area for storage—which meant they didn't have to give up precious living space for more closets. They even managed to tuck a washer and dryer under the stairs.
Shown: The dining room, with its Stickley-style table and chairs, features an original built-in buffet with leaded-glass cabinet doors.
Dining room table and chairs: Warren Hile Studio
Carved-Out Bigger Kitchen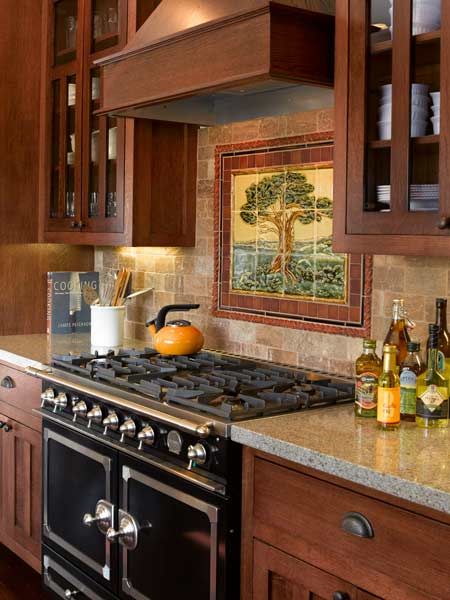 The architect combined the existing kitchen with a butler's pantry and a back hall to create a generous new room, which Spector calls the heart of the renovation, marrying Craftsman looks—paneled cabinets, leaded-glass light fixtures—with contemporary innovations, such as LED lighting and simulated-stone countertops made from 75 percent recycled content. The vintage-style La Cornue range was more of an aesthetic indulgence—Jim just loved the way it looked.
Kitchen countertops: ECO by Cosentino
Period Perfect Kitchen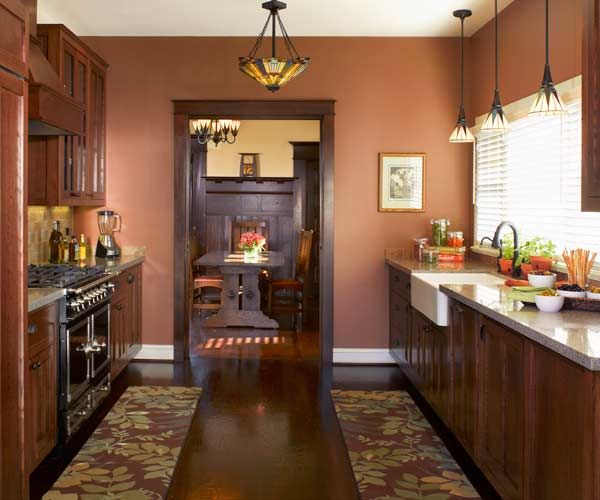 French doors along the back wall brighten the space and offer a strong visual link to the outdoors and the new deck, made of redwood certified by the Forest Stewardship Council (FSC). A narrow corner doorway to the dining room was replaced with a generous central opening fitted with pocket doors, allowing the cook to converse with guests while opening up views through the house.
Committed to reusing as many of the home's existing elements as possible, contractors Taylor Darling and Spencer Keenan, of Santa Cruz Green Builders, salvaged doors and woodwork and restored the existing 1907 hardware. When new lumber was needed, they purchased only FSC-certified wood and specified plywood containing little or no formaldehyde. All the drywall was made in the U.S. and free of volatile organic compounds, while paints were either low in VOCs or devoid of them.
Shown: In the new, larger kitchen, a decorative tile mural and leaded-glass pendants complement custom oak cabinetry.
Light and Bright Master Bedroom
Construction challenge number one was to bring the aging structure up to California's strict earthquake building codes, with anchor bolts, hold-downs, and shear walls added to protect the house against damage. Since half the exterior walls needed to be opened up to accommodate these changes, the crew seized the opportunity to add spray-foam insulation to the wall cavities, and to the underside of the floors as a moisture barrier. The remaining walls were left uninsulated to preserve the original lath-and-plaster construction, but were treated to a fresh skim coat.
Shown: The master bedroom has the original coved plaster ceiling and a bay window to let the sun in; an antique French chest provides extra storage.
Bigger and Better Master Bath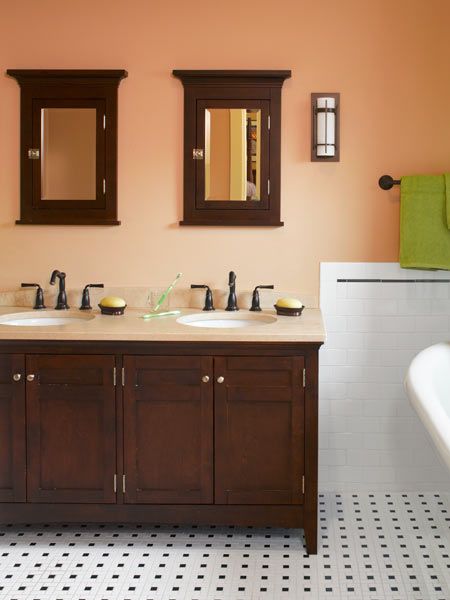 Pulling up the wall-to-wall carpet in the living and dining rooms, the Lewises were surprised to find vintage linoleum area rugs affixed to the fir floors. Unfortunately, the linoleum was too brittle to preserve, so they removed it and refinished the floors. The floors in the master bedroom had been covered in oak; to match them, the second bedroom, the hallway between them, and the new kitchen all got new oak flooring. The living room's decaying brick fireplace was rejuvenated with an efficient gas insert and a new surround, accented with colorful Craftsman-inspired Motawi tiles.
Not everything original could be saved. "We talked about ways to try to fix the old wood windows, but it was just not going to work," says Jim. "Some of them were off-kilter, they were leaky and inefficient, and they didn't look nice." They were replaced with low-e, double-paned aluminum-clad wood windows that were in the period style but more energy efficient. Initially, the Lewises were going to dress the windows with heavy drapes; but after pricing things out, Joanne realized they could install interior shutters for about a third of the cost. The shutters offer excellent light and air control, Jim says, and fit the home's Craftsman character.
Shown: Eliminating a doorway in the master bedroom and installing a pocket door leading to the bath allowed for a spacious master bath with a two-sink oak vanity and matching medicine cabinets.
Sink fixtures: Hansgrohe
Vintage Details in Master Bath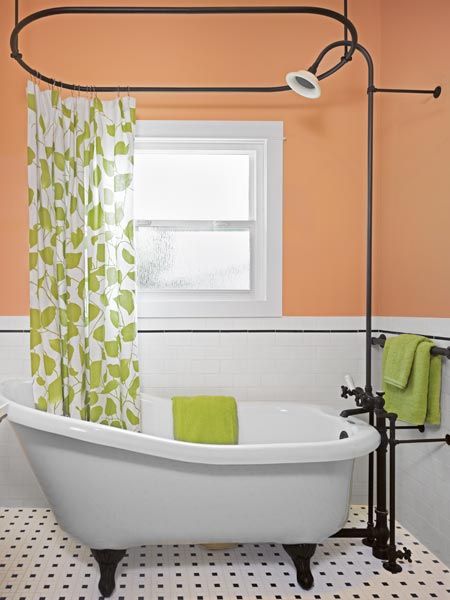 Most of the house's period fixtures are fitted with energy-saving LED lightbulbs, and the new kitchen is lit with LED recessed lights. "We prefer them because they last longer, they don't have mercury in them, they're fully dimmable, and they come on instantly," says Darling. He figures that each light costs upwards of $20 more than a comparable incandescent fixture but could return six times that amount in savings, given California's high electric rates.
Half of the spacious workshop/garage out back was converted to an art studio, which was then topped with a 3.088-kilowatt solar array. "That seemed to be the most appropriate place to do it," says Spector. "The building isn't visible from the curb, so it preserved the character of the main residence." A 660-gallon catch basin collects runoff from the studio's roof; the water is used to irrigate flower beds and an organic garden that replaced the concrete patio.
Shown: Classic black-and-white tile complements the vintage look of the claw-foot slipper tub. Oil-rubbed-bronze low-flow fixtures and fittings were used throughout.
Period-Style LED Fixtures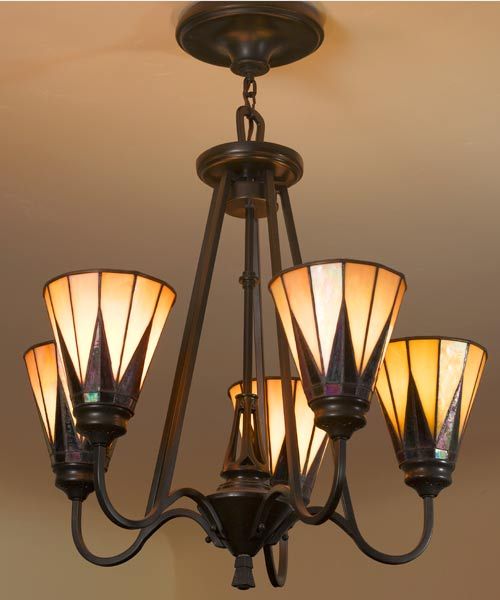 Darling estimates that all the green features probably added about 15 percent to the final tab. "For new construction, it usually adds 5 to 10 percent," he says. "But the payoff is so great, it's an excellent investment." Jim's electric bill, with all the LED lighting and the effect of the solar panels, averages about $12 a month.
Light fixtures: Quoizel
Green Building Rewarded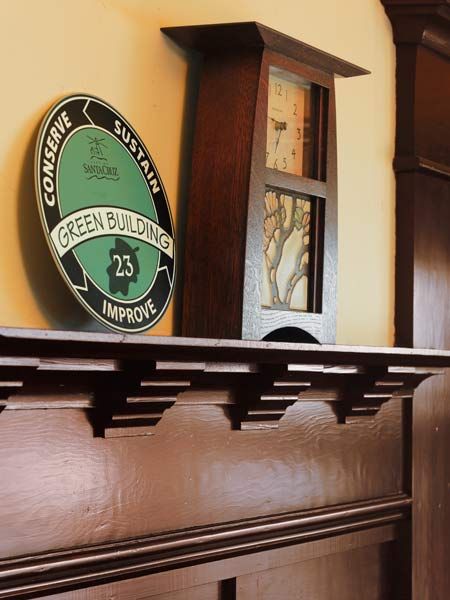 The Lewises' efforts did not go unnoticed. After the house was finished, it received a Green Building Award from the City of Santa Cruz. Although the couple had renovated other homes, Jim says his wife really poured her heart into this project. Her devotion is evident in the soothing colors, the pitch-perfect blend of old and new woods, and the comfortable mix of family treasures and recent acquisitions.
"Joanne was a visionary," Jim says of his wife, who succumbed to cancer last year. "She loved old houses—particularly old Craftsman houses. Eventually, it rubbed off on me," he says, adding that he plans to stay in this one. "We remodeled it together—we made it ours."
Shown: Craftsman features include a tile-front clock, next to the house's green-building award.
Green Craftsman Floor Plan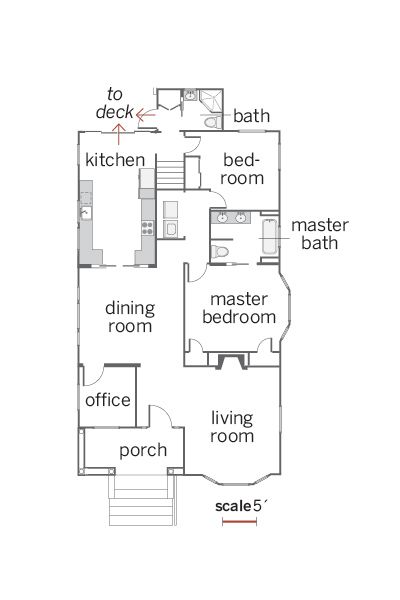 The 1,500-square-foot house kept its metal roof but got a new paint job. The kitchen grew by taking over the butler's pantry and back hall. The master bath gained a few feet when a doorway was relocated; a passageway between the dining room and kitchen was centered. French doors in back usher in more light.