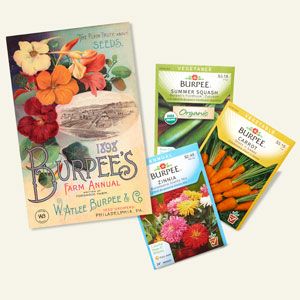 Q:
I'm curious: How many American companies that make products for the home have been around more than a century? —Jonathan Clarke, St. Louis
Kevin O'Connor replies: Honestly, I can't give you an exact number, but we did come up with the healthy list on these pages. Given that half of all businesses fail within five years, it's astonishing how many have weathered 100 years or more of economic busts, technological revolutions, and changing consumer tastes. Here, in brief, are the most compelling survival stories.
EST. 1895 in Richmond, Ind.
Robert Kersey didn't invent the push-reel mower, but he and his family founded the firm that still makes these effective, environmentally friendly turf trimmers. Unlike the whacking action of rotary blades, push-reels cleanly snip off the blades of grass, and, because they run on nothing but human muscle power, they don't pollute. Corded and cordless power mowers are also now part of the company's line of exhaust-free lawn-care equipment.
EST. 1774 In West Bridgewater, Mass.
The United States didn't exist when John Ames began forging shovels in his blacksmith shop. Now, 241 years later, the company still fabricates lawn and garden tools—everything from wheelbarrows to spading forks—all in U.S. factories.
EST. 1860 In Pittsburgh
Tom Armstrong was 24 years old when he and a partner paid $300 for a shop that made cork bottle-stoppers. By the mid-1890s, he'd become the cork king of the world, having turned his company into the largest supplier of cork for engine gaskets, bulletin boards, and even insulation. Cork is also a major component of linoleum, which the company started producing in 1909 and still sells today. From there it was a short leap to vinyl and then laminate, cementing the firm's leadership in the flooring industry.
EST. 1910 in Baltimore
Two 27-year-olds, tool-and-die maker S. Duncan Black and his friend Alonzo Decker, pooled $1,200 to set up the machine shop where, six years later, they created the first portable electric drill. Although it weighed a hefty 24 pounds, its pistol grip and trigger switch weren't all that different from today's models. By 1961, when Black+Decker introduced the first cordless drill, it had grown into one of the world's largest manufacturers of electric power tools. A merger with venerable toolmaker Stanley in 2010 formed the current company, Stanley Black & Decker.
EST. 1908 in Milwaukee
Electrical engineer Stephen Briggs and grain merchant Harold Stratton originally joined forces to build cars. That venture didn't work out, but 10 years later Briggs developed a reliable small gas-powered engine that mechanized all sorts of manual chores—from washing clothes to cultivating gardens. Today the company is the world's largest producer of air-cooled engines, and its logo appears on snowblowers, pressure-washers, generators, and lawn mowers.
EST. 1876 in Philadelphia
With a $1,000 loan from his mother, 18-year-old W. Atlee Burpee started breeding mail-order livestock but soon realized it would be cheaper and easier to ship seeds. By the 1890s, his eponymous company was the largest seed company in the world, known for its sumptuously illustrated annual catalogs and mouthwatering new plant varieties. That breeding program continues today, so the improvements keep on coming.
EST. 1877 in Chelsea, Mass.
Based on his extensive work with creosote oil, chemist Samuel Cabot developed the first wood-preserving shingle stain. He also invented a coal-tar disinfectant and an eel-grass insulation, called Cabot's Quilt. The creosote and the quilt are gone, but the company, now based in Newburyport, Massachusetts, maintains its focus on formulating long-lasting, high-quality stains for wood, indoors and out.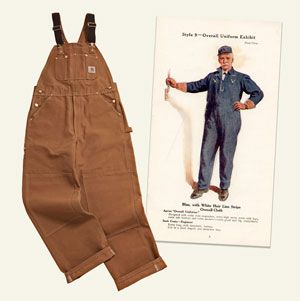 Carhartt
EST. 1889 in Detroit
Hamilton Carhartt, working in an attic with four sewing machines and five employees, initially struggled to sell his cotton-canvas work clothes. Then, with input from some railroad workers, he created the bib overall, similar to the one at left. The tradition of making high-quality clothing suitable for hard work continues today with overalls of heavy cotton-duck fabric that have riveted pockets and ample proportions for freedom of movement.
EST. 1909 in Buffalo, N.Y.
In 1902, a 29-year-old mechanical engineer named Willis Haviland Carrier designed, at the request of a printer in Brooklyn, the world's first practical air-conditioning system. The giant machine, powered by a 37-hp steam engine, set the stage for a revolution in indoor comfort. The company's residential division now offers both heating and cooling systems, including geothermal heat pumps.
EST. 1886 in Evansburg, PA.
The farrier tools that blacksmith George DeArment forged in his shop launched the Champion Bolt & Clipper Co. But the company's big breakthrough came in 1933, with the debut of Channellock pliers. Its tongue-and-groove jaws adjusted easily, but unlike traditional slip-joint pliers, they couldn't slide out of adjustment when under load. Channellocks proved so popular that by 1963 DeArment's descendants, who are still in charge, changed the company's name to match that of its most well-known tool.
EST. 1901 in Chicago
In 1913, after a dozen years of making plumbing fixtures, founder Albert C. Brown came up with a groundbreaking advancement: the one-piece valve cartridge. It opened and closed with a quarter turn, reduced wear on the rubber seals, and made maintenance a snap. Called the Quaturn cartridge, it set the standard for all cartridge-equipped faucets that followed and still fits any Chicago faucet made since the valve's inception.
EST. 1886 in Lake Waccamaw, N.C.
John Pickett Council, a blacksmith, started out forging tools for harvesting pine sap. From that simple beginning, the company grew to become a respected national supplier of quality hand tools—including axes, mauls, mattocks, and bush hooks—for forestry, landscaping, and firefighting.
EST. 1913 in Dayton, Ohio
The company traces its roots back to a garage in Dayton, where Robert Dicks made sealing wax for canning food. Caulk and putty were added to the portfolio in 1913, when the Dicks-Pontius company was founded. Later, it pioneered the production of latex caulks in disposable caulk-gun tubes, sealants and adhesives in spray cans, and ingenious pink spackling that turns white when dry.
EST. 1883 in Chicago
This firm, one of the oldest makers of decorative plaster in the U.S., began as a gilding and carving shop. But by 1893, it had settled into casting ornaments, everything from corbels and capitals to ceiling medallions and crown molding. Because the company has saved the original master carvings used for making its molds—all 16,000 of them—any item it ever sold can be replicated using the same materials and hands-on artistry.
EST. 1841 in Cleveland
Painting contractor William Flood, who took over the company started by his grandfather, created a penetrating oil that preserved wood and extended paint life. It was the precursor of Penetrol, the blend of polymerized linseed and soy oils the company developed in 1934. This additive makes oil-based paints brush on easily, level out smoothly, and adhere well to wood and metal. Flood followed up with other additives—Emulsa Bond and Floetrol—that do the same things for latex paints.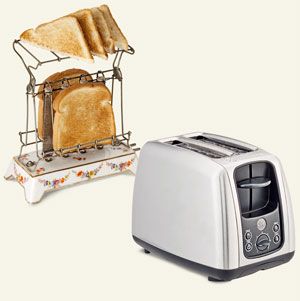 Formica
EST. 1913 in Cincinnati
When Formica was invented, by chemical engineer Daniel O'Conor, it was intended to be an electrical insulator, a substitute for mica. Its use as a decorative surface for countertops began in 1938, when the company figured out how to laminate O'Conor's material to melamine, a new, tough thermo-plastic. Formica now makes solid surfacing, metal laminates, and laminate flooring, but laminate for countertops—the most widely used material on kitchen counters—remains its bread and butter.
EST. 1895 In Schenectady, N.Y.
Thirteen years after Edison Electric Illuminating Co. began generating power, General Electric introduced appliances that put that power to use: fans, coffee percolators, plug-in irons, and toasters, like the device at left. GE's appliance division is now the third-largest in the U.S.
EST. 1885 in Minneapolis
Back when coal-fired furnaces were a common source of heat, Albert Butz patented the predecessor of the modern thermostat: a motorized damper to regulate the fire. Butz's patents were eventually acquired by the Minneapolis Heat Regulator Co., which merged with the Honeywell Heating Specialty Co., another maker of heating controls, in 1927. Its founder, Mark Honeywell, became president. The combined company grew into the worldwide technology conglomerate it is today, a manufacturer of, among other things, air cleaners, security systems, plumbing valves, and, yes, thermostats.
EST. 1857 in Chicago
Soon after German blacksmith Mathias Klein arrived in Chicago, the workers installing telegraph systems lined up for his high-quality linesman pliers, like the one at top. The company continued to prosper as telephone and electrical power systems spread throughout the country. Klein still makes linesman pliers—though they're far more comfortable and sophisticated than the originals—along with thousands of other hand tools and accessories for many other trades.
EST. 1873 in Sheboygan, Wis.
This multibillion-dollar kitchen-and-bath-fixture juggernaut started humbly enough, making cast-iron farm implements, urns, and hitching posts. But in 1883, founder John Michael Kohler, an immigrant from Austria, began to manufacture horse troughs and also hog scalders—for parboiling just-slaughtered pigs—made of enameled cast iron. For a few dollars more, a trough could be converted to a claw-foot bathtub for humans. And so Kohler entered the plumbing business. In 1900, the firm relocated four miles outside of Sheboygan to what is now the village of Kohler, Wisconsin, where the headquarters remains today.
EST. 1906 in New York City
The invention of the lightbulb, in 1879, created the need for safe ways to turn it on and off. That's how Isidor Leviton, a tinsmith from Russia, got his business off the ground: making pull-chain switches for ceramic lamp holders. From there the company branched out into the wall switches, receptacles, and dimmers found in every house. And with its sophisticated AFCIs, car chargers, and home-automation controls, it's now meeting 21st-century needs.
EST. 1893 in Chicago
Carl Ludowici, a German of Italian extraction, came to the U.S. as a skilled manufacturer of clay tiles. They've graced thousands of fine homes and public buildings from coast to coast and have proved so durable that many structures still have their original tiles in place. But if replacements are ever needed, the company can create exact replicas using original molds (or new ones made from original tiles) and clay dug from pits in New Lexington, Ohio, Ludowici's current home base.
EST. 1890 in Marshalltown, Iowa
The Williams brothers, Jesse Cyrus and Enoch Lester, went to work as apprentices in a machine shop at ages 13 and 11, respectively. Seven years later, they started making brick trowels—like the one on page 97 that captured Walker Evans's imagination—with a donated anvil, forge, and grinder. Today the company manufactures durable hand tools for masons, tilers, concrete and drywall finishers, even archaeologists.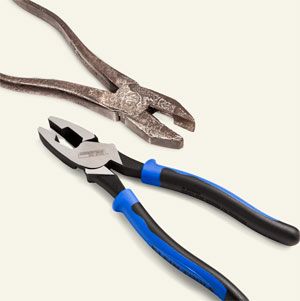 Marvin Windows and Doors
EST. 1904 in Warroad, Minn.
The lumberyard that George Griffin Marvin started would eventually, at his son Bill's prodding, become a custom millwork shop making high-quality wood windows. Marvin is now known for its ability to produce high-performance, made-to-order wood windows and doors for a national market. It also makes strong, low-maintenance fiberglass windows, through its Integrity brand.
EST. 1848 in Peru, Ill.
Launched as a lumberyard by Irish immigrant Samuel Nesbitt Maze, the company branched out in 1880 under son Walter and began offering rustproof nails made of solid zinc to customers who bought bundles of roofing shingles. The lumberyard still exists, but Maze's nationwide reputation rests on its high-quality galvanized-steel nails, which are double-dipped in molten zinc for maximum corrosion resistance.
EST. 1864 in Arlington, Mass.
A skilled woodturner is still producing handcrafted oval and circular picture frames using the same belt-driven lathes that Charles and Friedrich Schwamb installed in an old mill 151 years ago. The frames range in size from 3 by 3 inches to 4 by 6 feet and can be made to any profile and out of any wood. Although the company closed down in 1969, the mill continues to turn out frames—without electric power tools—under the auspices of a nonprofit trust.
EST. 1857 in New York City
The oldest decorative hardware firm in the U.S. was started by Pierre Emmanuel Guerin, a metalsmith from Brittany, France. Today, the family-owned company still casts its finely-crafted knobs, hinges, handles, and hooks at its original metal foundry, in Greenwich Village.
EST. 1905 in Redwing, Minn.
A shoe merchant, Charles Beckman, launched the shoe-and-boot company that became legendary for its durable work boots. The footwear is still made by hand, using chrome-tanned leathers from an in-house tannery, 100-year-old triple-stitching machines with self-waxing threads, and sturdy Goodyear welts that bind together the uppers and soles.
EST. 1866 in Cleveland
At the time when Henry Sherwin and Edward Williams partnered to make paint ingredients, painters mixed their paints daily, color choices were few, and DIY customers brought their own containers to be filled at local paint stores. All those drawbacks ended in 1878, when the company introduced the first ready-mixed paint in resealable cans. That innovation helped Sherwin-Williams become what is now the largest paint company in the U.S.
EST. 1843 in New Britain, Conn.
The shop started by blacksmith Frederick Stanley originally made wrought-iron hinges and bolts. But by the turn of the century it had become a premier manufacturer of hand tools-—hand planes, saws, and chisels, among others. Now, as part of the tool conglomerate Stanley Black & Decker, the company makes tape measures, hammers, and a host of other tools used by homeowners and contractors.
EST. 1880 in Athol, Mass.
Laroy S. Starrett grew up on a hardscrabble farm in China, Maine, with 11 brothers and sisters, and pursued a career as an inventor and manufacturer. His first patent, for a "butter worker" that separated buttermilk from butterfat, was followed by more than 100 others, including a meat hasher and a clothes washer. But in the realm of tools, his best-known invention is the versatile combination square, with a head that could slide on a machined steel rule. The company still produces it today, along with hundreds of other precision measuring and cutting tools.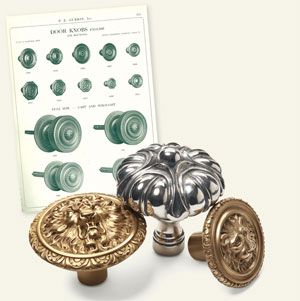 L. & J.G. Stickley
EST. 1900 in Fayetteville, N.Y.
The furniture that defines the Arts and Crafts style, with its unadorned design, beautiful wood, and exquisite craftsmanship, emerged from the various workshops of the five Stickley brothers. But only the one run by Leopold and John George managed to survive until 1974. It was saved from closure that year by its biggest distributor, E.J. Audi, which preserved the company name and continued the production of these iconic pieces, as well as other styles.
EST. 1914 in Minneapolis
A collapse in demand for the company's farm-tractor engines prompted a shift to golf-course equipment: gang mowers, fairway rollers, and irrigation systems. Toro's first walk-behind power mower for homeowners followed in 1938. Sales of residential mowers, snowblowers, trimmers, and sprinkler systems now account for about 30 percent of the company's revenue.
EST. 1900 in Tacoma, Wash.
German immigrant Frederick Weyerhaeuser began his career in lumber at age 22, working as a night watchman in a Rock Island, Illinois, sawmill. A year later, he bought the mill and, in time, organized a syndicate that controlled logging and milling operations up and down the Mississippi River. When he and 15 partners purchased 900,000 acres of forest in the Pacific Northwest for $6 an acre in 1900, it was one of the largest land transactions in U.S. history and marked the beginning of the Weyerhaeuser company. The firm now owns or controls 7 million acres in the U.S. and Canada from which it harvests trees for lumber, pulp, and engineered joists, among other things.
Established in Nevada, Mo.
This maker of "tin" ceiling panels, named after founder William Franklin Norman, is a 19th-century holdover, still using the same hand-operated rope drop hammers and molds that originally stamped intricate designs onto steel sheets. It takes multiple carefully calibrated hammer blows to create each panel, such as the coffered ceiling panel seen below.
EST. 1851 in Wooster, Ohio
When founder Adam Foss first opened the unmarked crate that he'd purchased at an unclaimed-freight auction, he found it filled with—surprise!—hog bristles, the stiff hairs that grow on pigs. So, without any prior experience, Adam and his brother Samuel set to work making paintbrushes and selling them door-to-door. Their emphasis on quality led to the first effective cement for gluing the bristles to the handle, the first angled sash brush—now a fixture in every painter's kit—and the first brushes with flagged-tip nylon filaments, which work far better than natural bristles for latex paint.
EST. 1895 in York, Pa.
The country's oldest and largest manufacturer of wallpaper employs the latest in printing technology. But it also operates a 120-year-old press that can authentically replicate archival designs and create new ones with textures and patterns that would be next to impossible to produce on more modern machines.