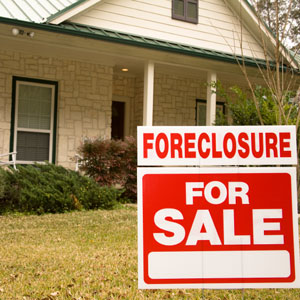 A tide of foreclosed properties has been sweeping into the beleaguered housing market, bringing down property values, dislocating families, and sending municipal governments scrambling to manage the crisis. But some buyers see a once-in-a-lifetime opportunity in the gloomy headlines; they are buying up foreclosed properties at ultra-low prices. Real estate agent John Lynch of
Keller Williams Greater Cleveland West
says he has interested buyers calling from all over the country, and as far away as Israel. Some are buying in bulk. "One investor I am working with right now wants to buy 200 houses all under 10K."
Would-be homeowners are not excluded from the bonanza. Despite economic fears and the struggling housing market, Tonya Perkins-Stoudermire of
McMullan Realty
in Cleveland says this may be an ideal time to think about the dream of first-time home ownership. She tells the story of a friend who waded into the foreclosure market and came out ahead. "My girlfriend bought a house last summer. It has two baths, a two-car garage, and two fireplaces. She loves it. Her house is 350 dollars a month, with taxes and insurance. She's in her late 40's and had been a renter all these years."
Those are the high notes, but these agents tell other stories, too. There's the one about a far-away buyer who learned he owned a bunch of vacant lots, instead of houses. "It's not for the faint of heart," says Lynch. Lynch has seen the same house at foreclosure auctions more than once. "That hurts us all," says Lynch.
A check-in with real estate professionals, home inspectors, and federal housing officials offers these words to the wise on buying a foreclosed property.
•
Budget carefully.
Agent Tonya Perkins-Stoudermire says don't let a small price tag lure you into a quick deal. Be sure to ask yourself a number of questions: Do you have the money for the extensive repairs these houses often need? "Do you have a crew. If you plan to rehab and then rent, can you afford the house if you don't find a tenant? If you do your homework, there's little risk," says Perkins-Stoudermire.