In this video, Ask This Old House landscaping expert Jenn Nawada explains how ground cover plants are a creative alternative to rocks and mulch, and then tells us about some of her favorite varieties.
Types of Ground Cover Plants
Dry Shade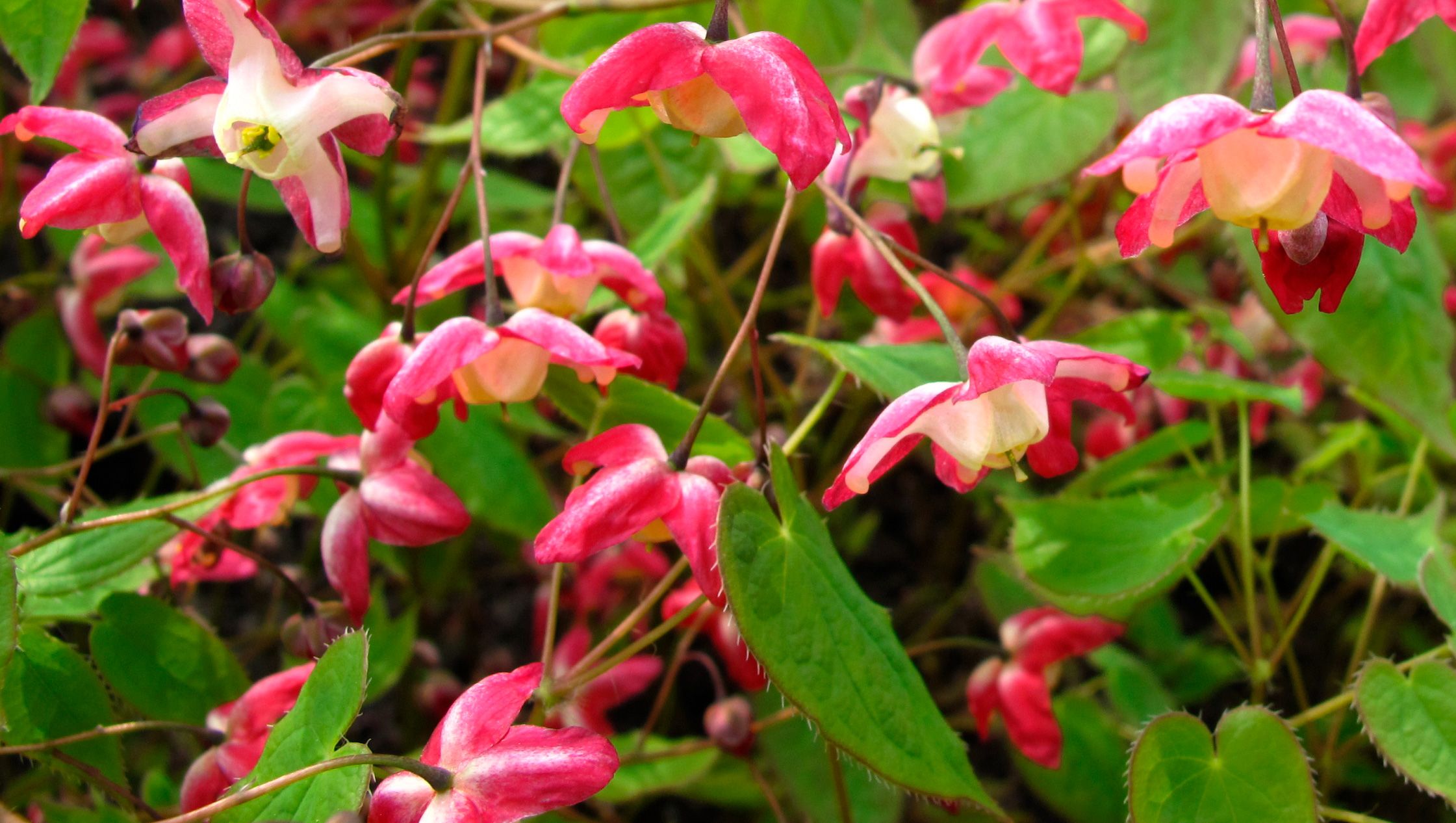 Bishop's hat (shown): Heart-shaped leaves form dense mounds 6 to 9 inches high, with delicate sprays of small flowers in spring. Zones 4-8.
Lily turf: Grass-like foliage 8 to 18 inches high sports spikes of purple flowers in late summer. Zones 4-10.
Sweet woodruff: Whorled foliage grows 8 to 12 inches tall; fragrant white flowers in spring. Zones 4-8.
Pachysandra: Extremely low maintenance and spreads rapidly; thrives in shady areas and is impartial to soil types; small white flowers in spring.
Full Sun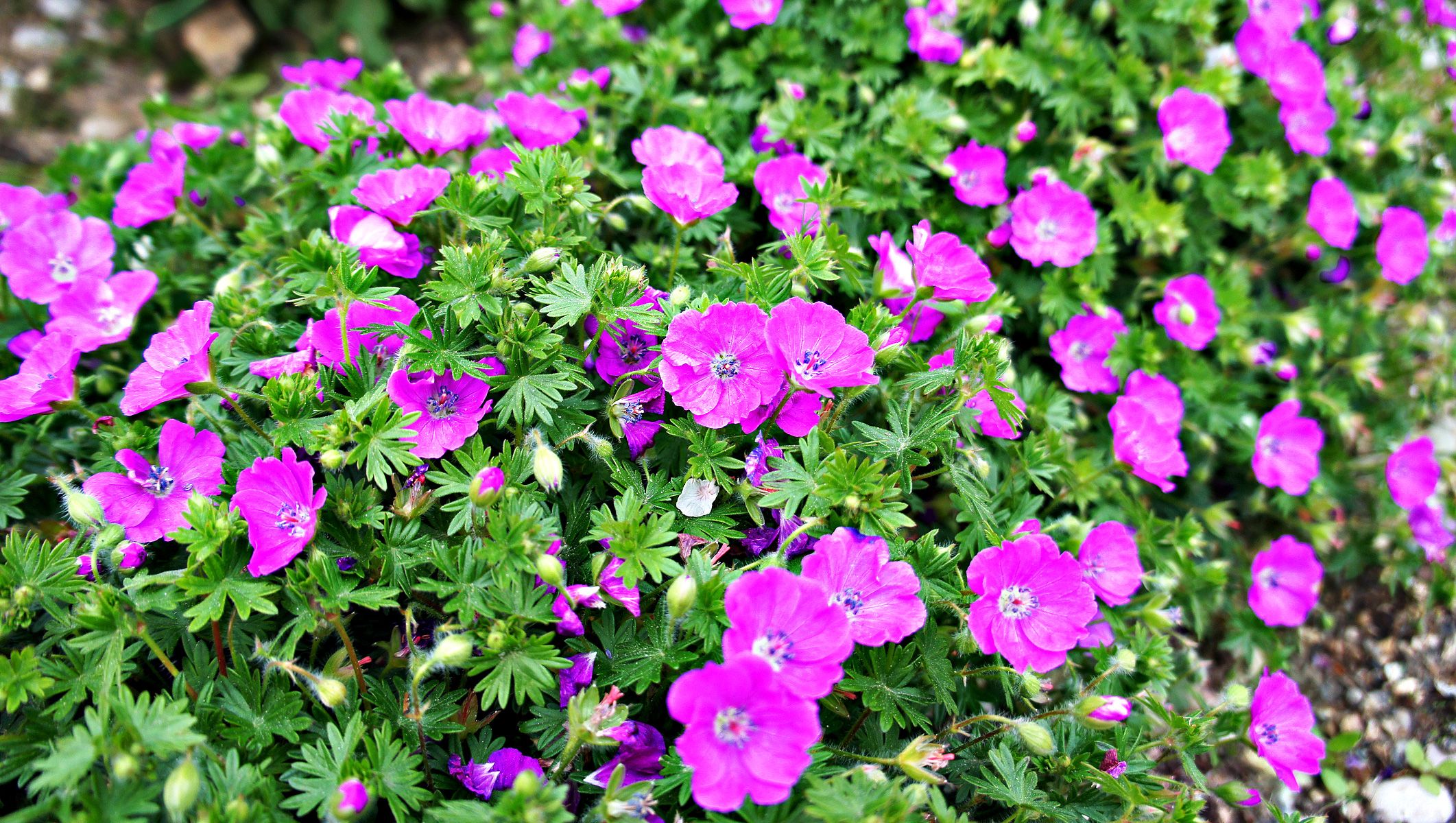 Cranesbill (shown): Bushy foliage grows up to 12 inches tall. Pink blooms in late spring attract butterflies. Zones 4-8.
Brazilian dwarf morning glory 'Blue Daze:' Mounding foliage 9 to 18 inches high produces purple blooms all summer long. Zones 8-11.
Bearberry: Shiny evergreen leaves; birds love its red berries. Zones 2-6.
Juniper Procumbens: An extremely durable evergreen; Prefers full sun; Can grow over walls and rocks and will grow together as a large, dense mat; Deer and drought tolerant
Shady Hillside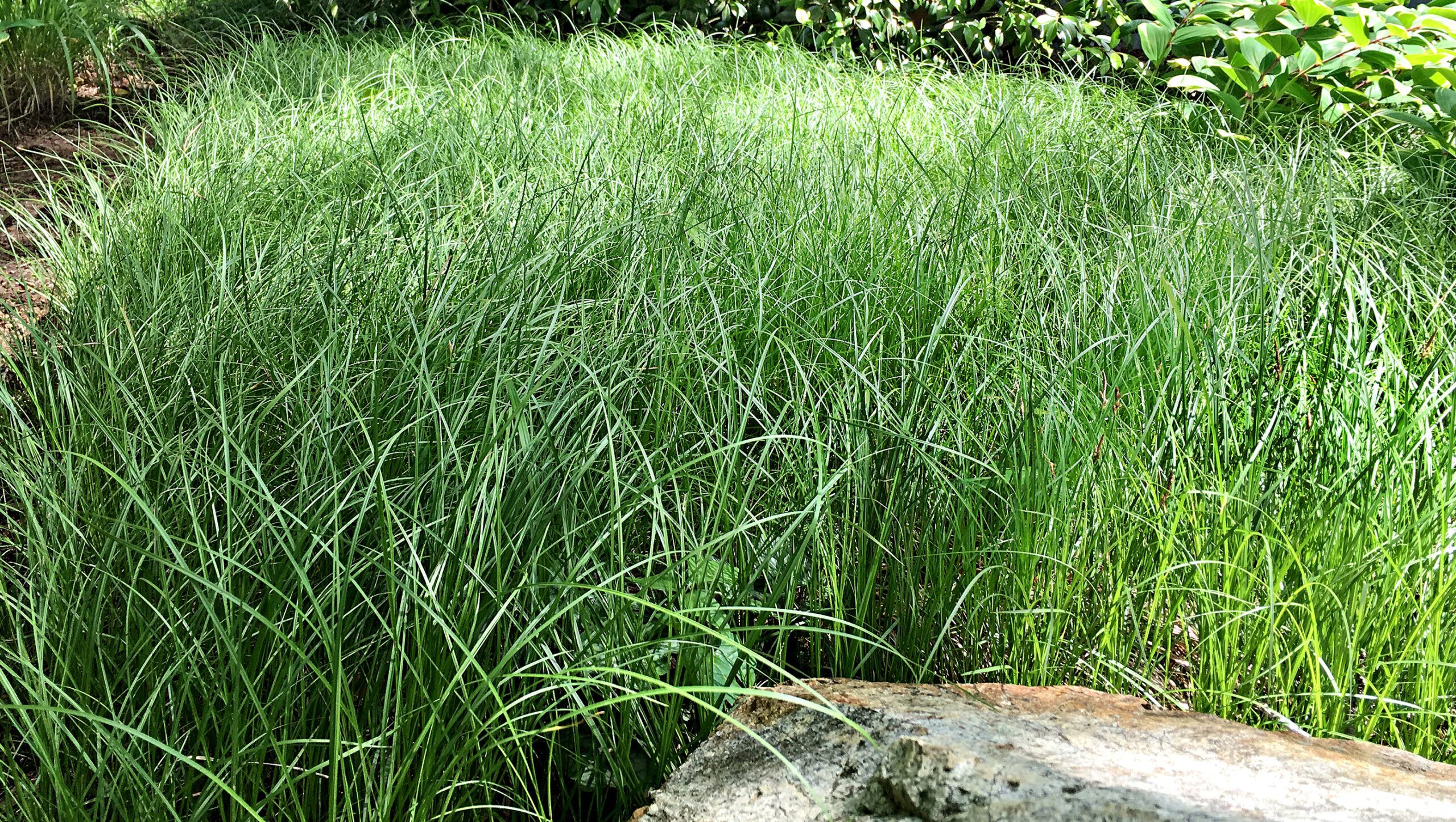 Pennsylvania sedge (shown): Wavy mounds of long, grass-like leaves grow 6 to 12 inches high. Zones 4-8.
Alpine geranium: Dense foliage, 3 to 6 inches high, displays pink blooms from April to October. Needs rocky, well-drained soil. Zones 7-10.
Dwarf mondo grass: Tight, 4- to 6-inch-high evergreen clumps grow up to 12 inches across. Zones 6-10.
Microbiota: Soft, feathery evergreen foliage; Rugged and drought-tolerant; Does well in sun, partial shade, and shade; Only grows about a foot tall
Moist Shade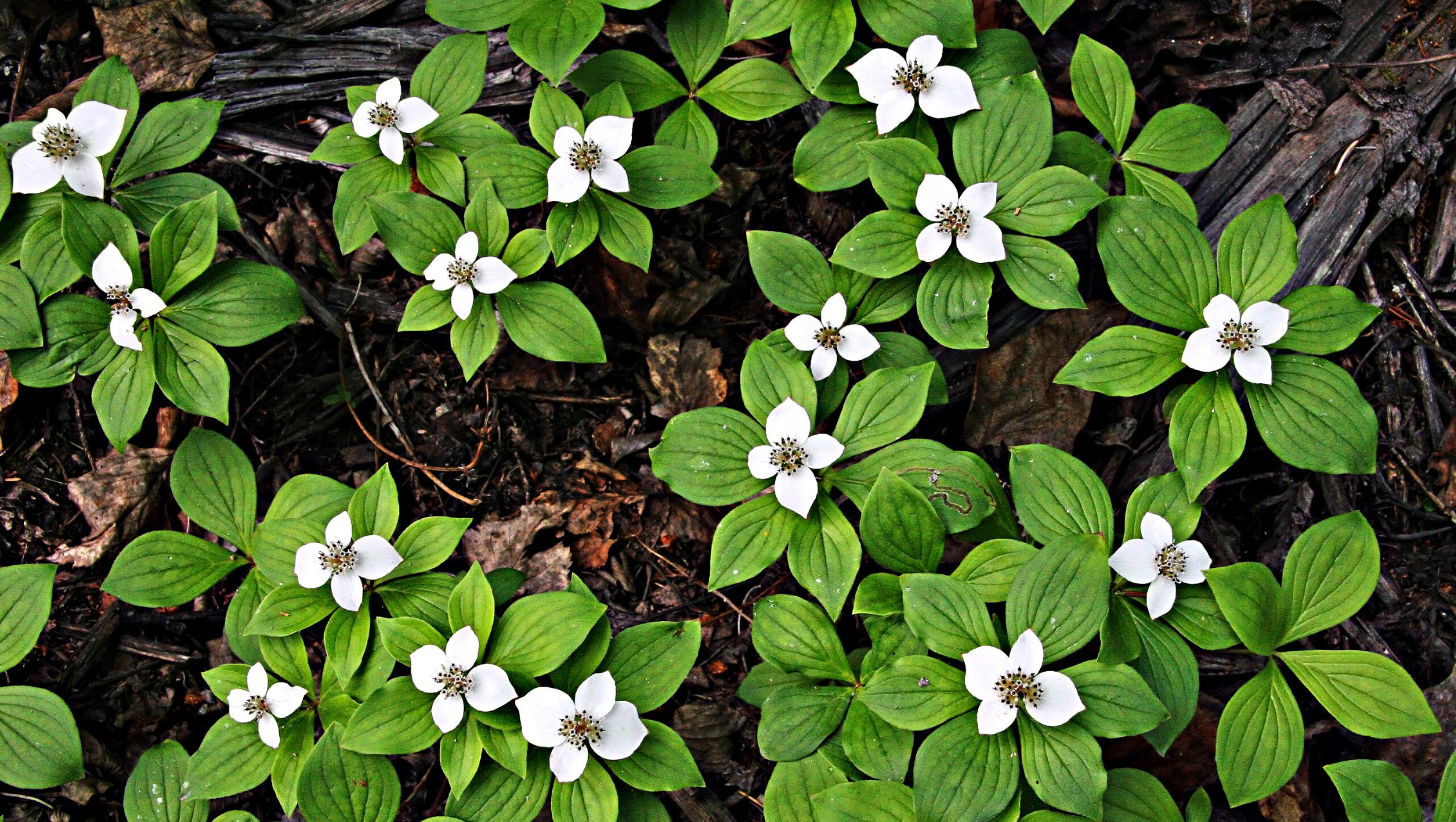 Bunchberry (shown): Lush, whorled foliage 6 to 12 inches tall. White blooms attract butterflies; red berries in fall. Zones 2-7.
Foam flower: Glossy, lobed foliage grows 9 to 12 inches high; sprays of white flowers in May. Zones 3-8.
American barrenwort: The heart-shaped leaves grow 9 to 18 inches high. Zones 5-9.
Liriope Spicata: Soft ground cover; Has runners that travel and create a soft, dense mat; Comes in variegated varieties for extra pops of color; Good for naturalized settings
High Heat & Drought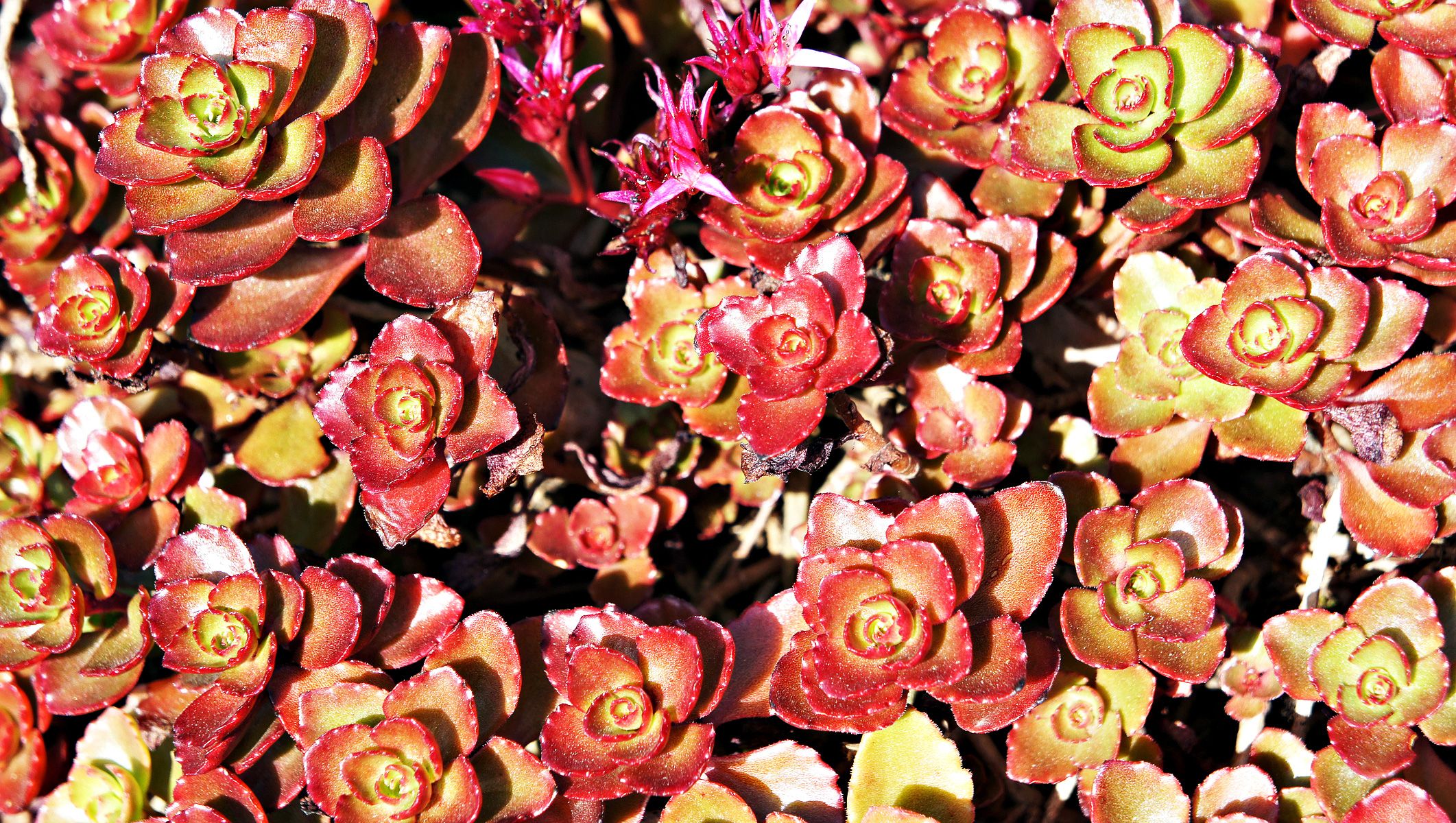 'Dragon's Blood' stonecrop (shown): This deer-resistant sedum grows 4 to 6 inches tall; deep-red, star-shaped flowers appear in midsummer. Zones 3-9.
Lamb's ear: Thick, velvety leaves grow 12 to 18 inches tall. Zones 4-7.
'Angelina' stonecrop: Spiky, gray-green foliage about 4 inches tall has yellow blooms. Zones 5-8.
Sedum John Creech: Grows 1 to 2 inches high; Creates a thick mat of succulent foliage; Small pink flowers in the middle of summer; Ideal for stone walls and walkways as it can take the heat of the stone
Steppable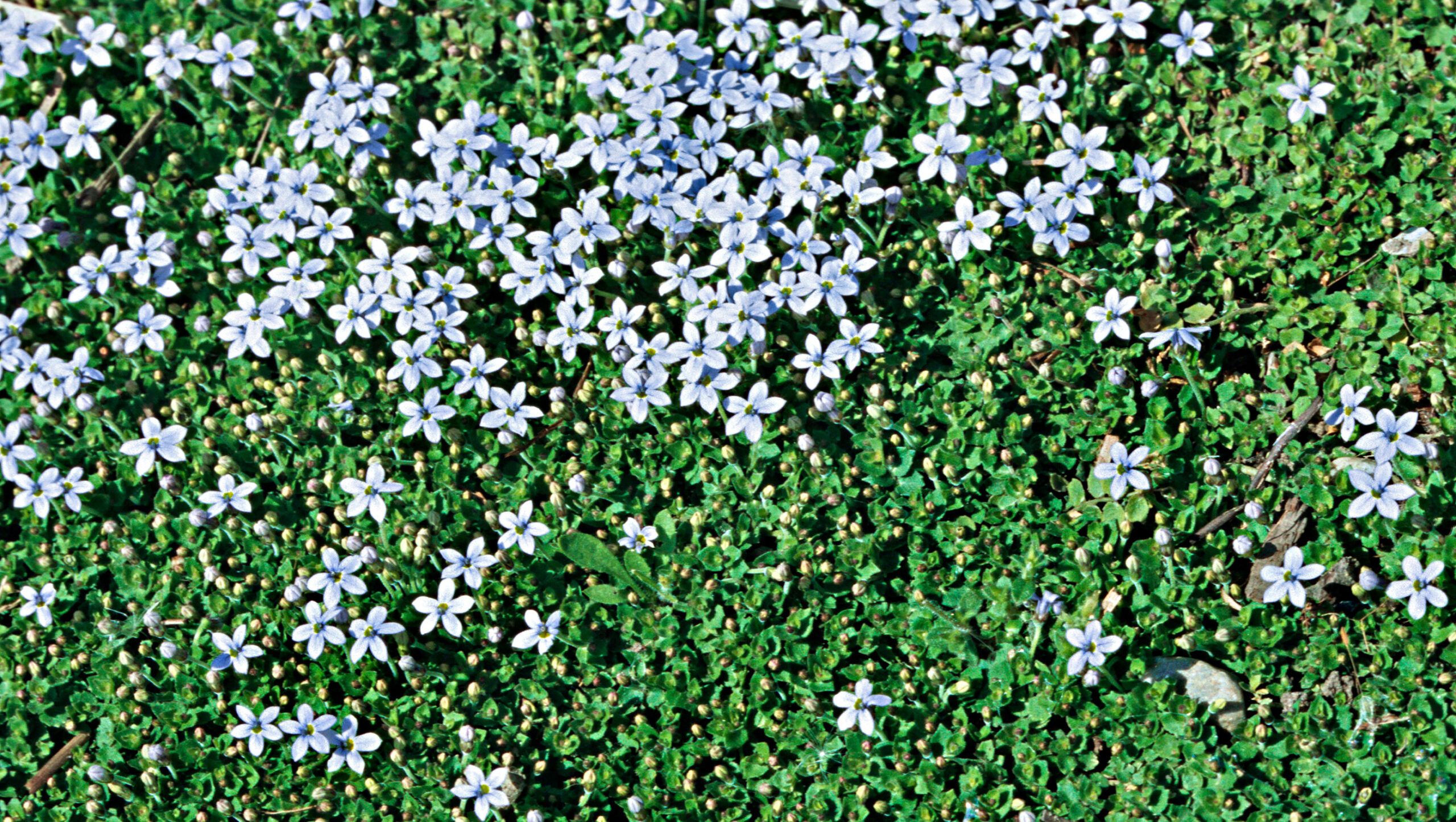 Blue star creeper (shown): Forms a dense 2- to 4-inch-high mat with light-blue spring flowers. Zones 5-9.
Hairy rupturewort: Overlapping stems with tiny leaves reach about 2 inches high. Zones 2-9.
Creeping thyme: Stems bearing tiny, aromatic leaves reach 2 to 6 inches high, with purple flowers from May to September. Zones 4-9.
Find your area's plant hardiness zone
Resources
Expert assistance with the video segment was provided by Stonegate Gardens.
Thanks to: Missouri Botanical Garden