We've teamed up with Lowe's to bring you five fun projects, from building an outdoor kitchen to creating a raised garden bed, that will help you turn your yard into the ultimate summer oasis.
Build an Outdoor Kitchen Center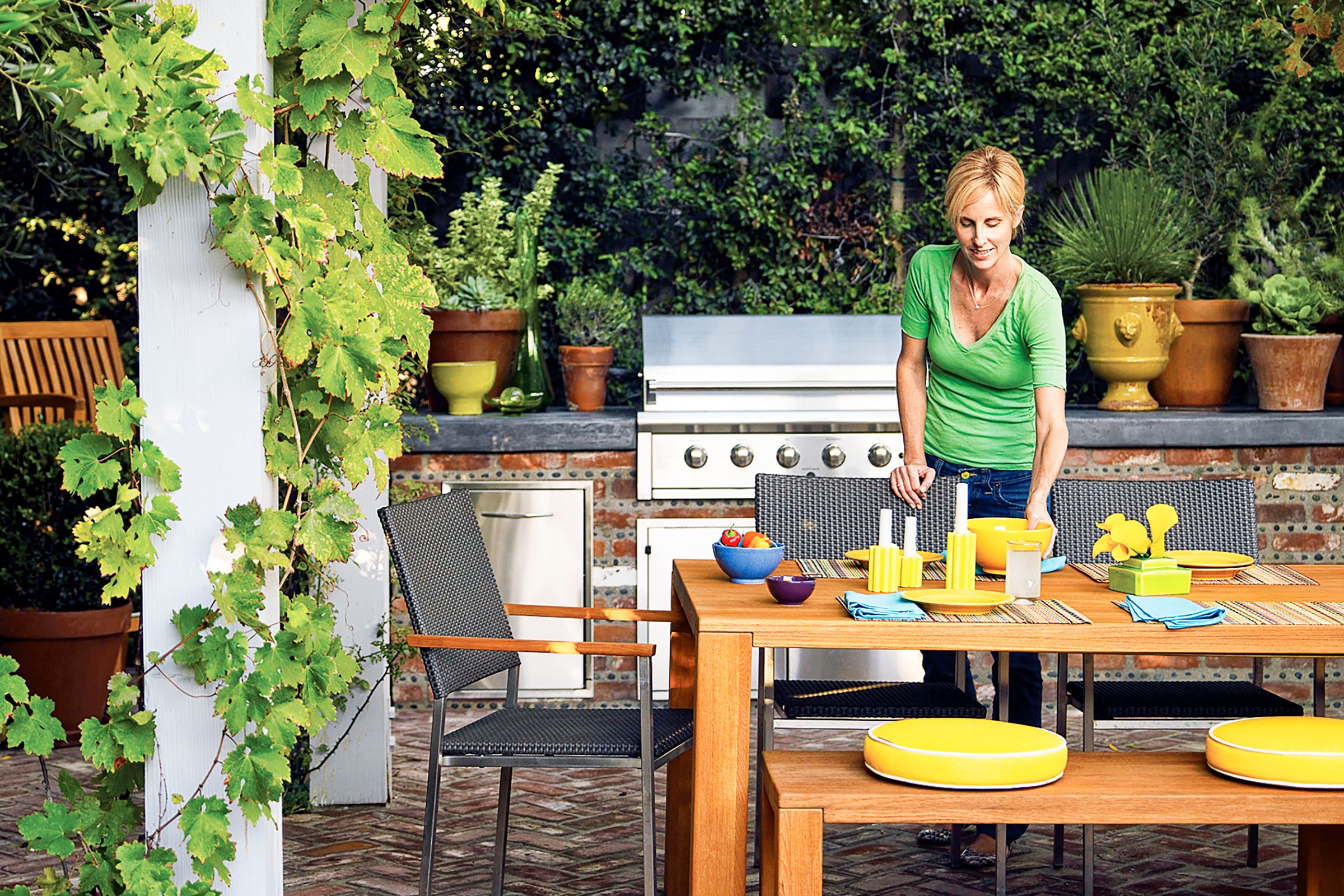 We love this beautiful outdoor kitchen center, complete with an all-weather countertop, a seating counter for guests, and storage for glasses. Follow these step-by-step instructions and you'll be dining alfresco in no time. Keep in mind that you'll need to allow at least four days for the concrete to cure, so start on the countertop first.
Don't forget the most important part of every outdoor kitchen: the grill. You'll find some great options and deals, here. (Be sure to pick up a new set of grilling tools, too).
Build (or Beautify) a Deck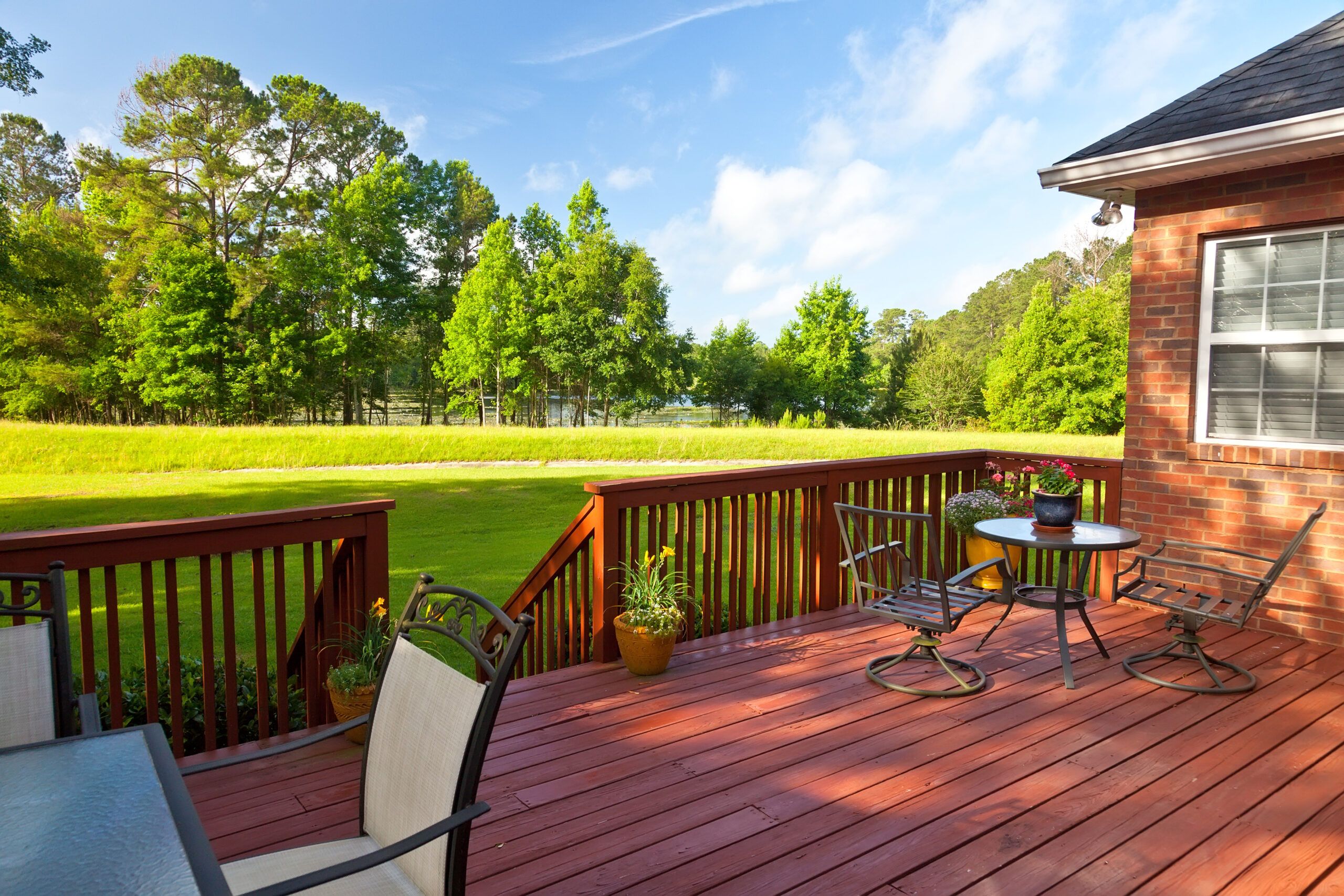 A deck adds valuable square footage to your home, and creates the perfect retreat for relaxing and entertaining. To build a deck from scratch, Lowe's can take you step-by-step through the entire process, from planning to adding finishing touches. This video will show you how to design and build your deck from start to finish.
Pave the Way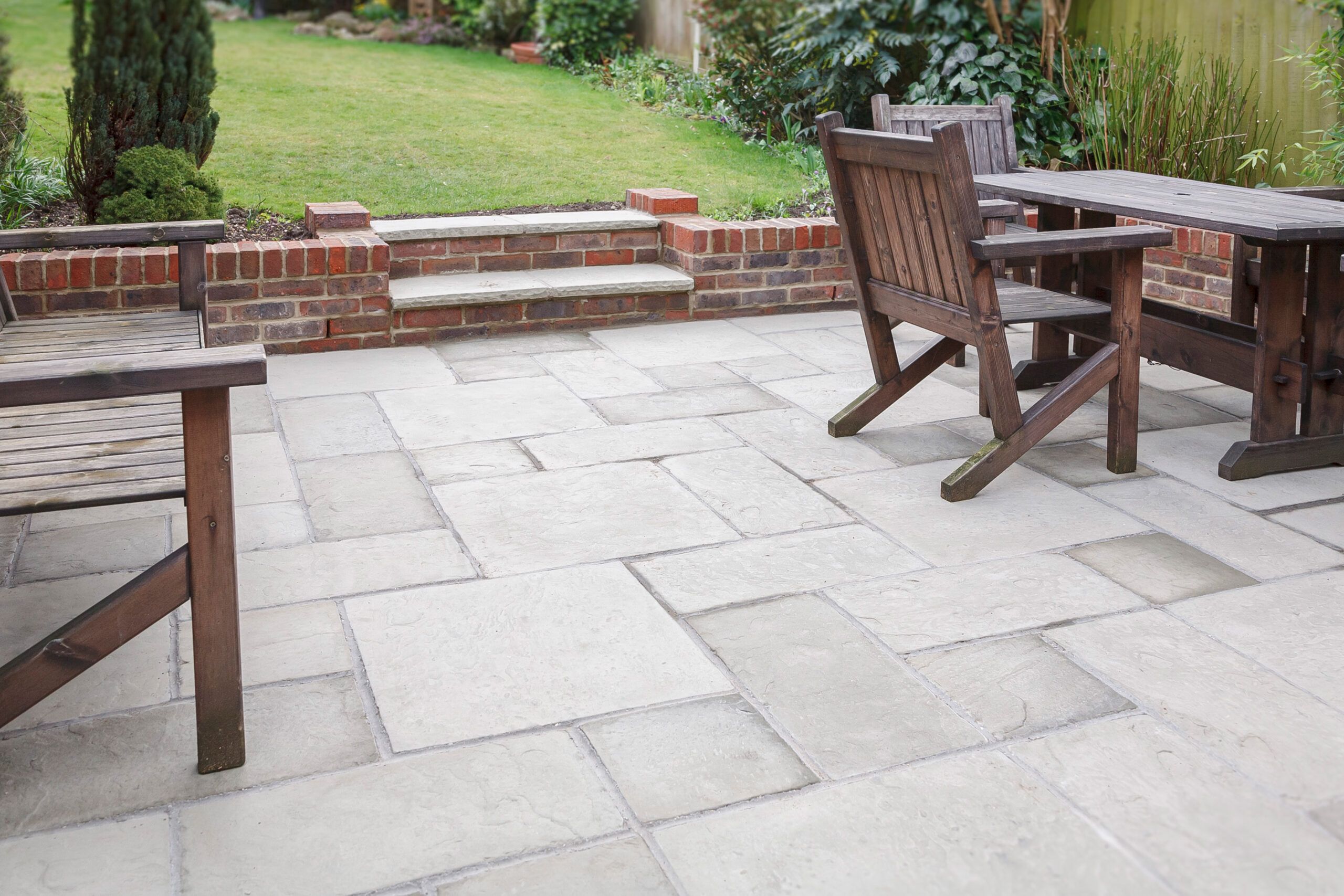 Installing a paver patio is a great way to define and enhance your outdoor living space. Pavers don't just add style—they're easy to install, low maintenance, and easy to replace if damaged or cracked. Lowe's will show you how to plan for your project and execute it, with easy, step-by-step instructions.
You can customize your patio by choosing from an array of paver styles, like brick, cobblestone, or natural-style pavers. You may also want to consider a layout that complements your home's architecture, from basic running bond to more advanced techniques like herringbone or basket weave.
Tip: Before you buy materials or begin work on a paver patio, be sure to check local building codes and your homeowners association's regulations to see if there are any restrictions or requirements you need to follow.
Add Some Outdoor Spark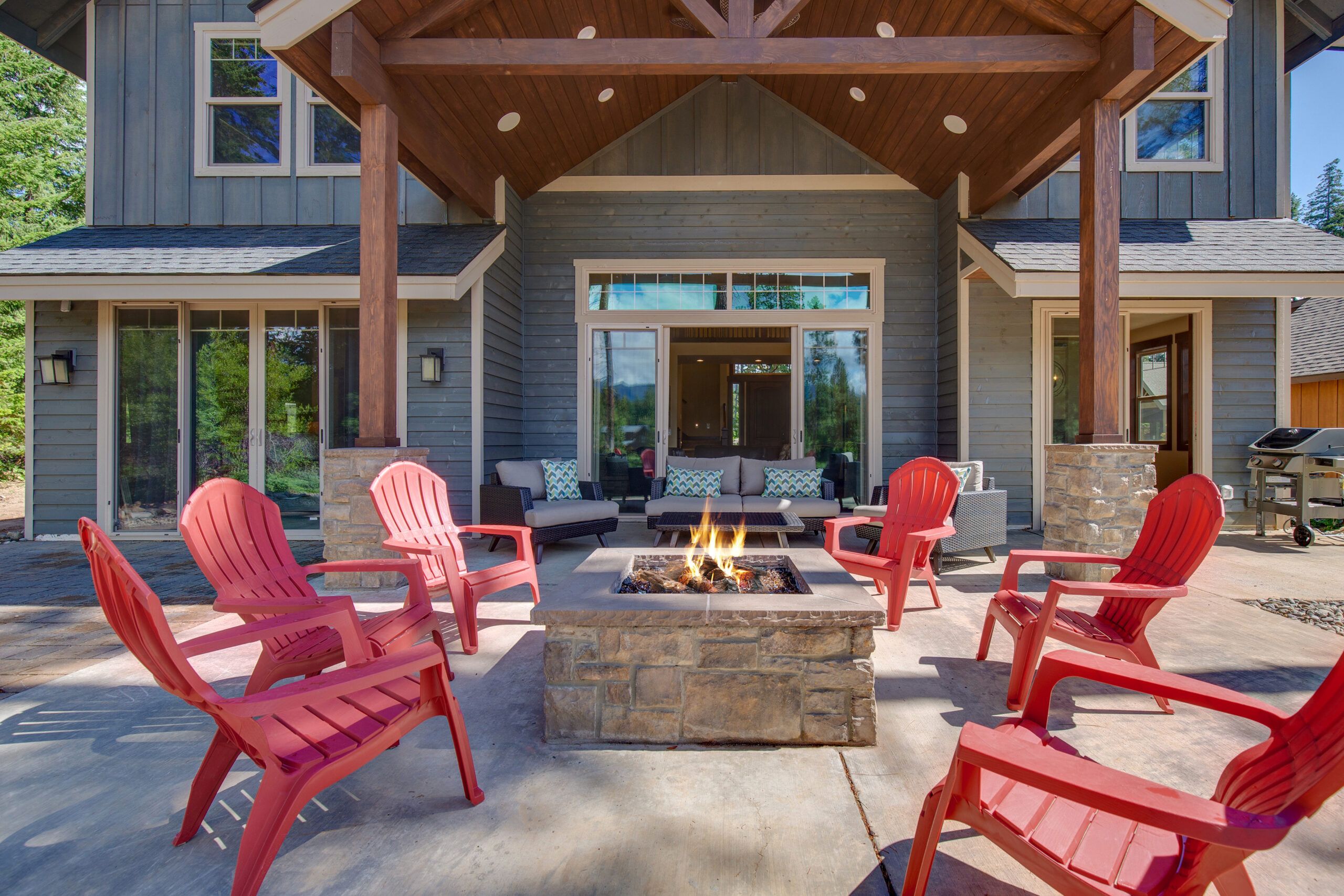 With a little creativity and a free weekend, DIYers of any skill level can build a stacked fire pit using retaining wall blocks. Great for cooking s'mores and hot dogs in the summer, it's also sure to become a favorite spot to gather and enjoy cooler evenings all year round.
Tip: Choose a spot located away from your house, low-hanging limbs, and anything else that could potentially catch fire. And make sure you'll have enough room for outdoor furniture around the pit; it's best to keep the back legs of furniture about 6 to 7 feet away from the base.
Create a Bountiful Garden Bed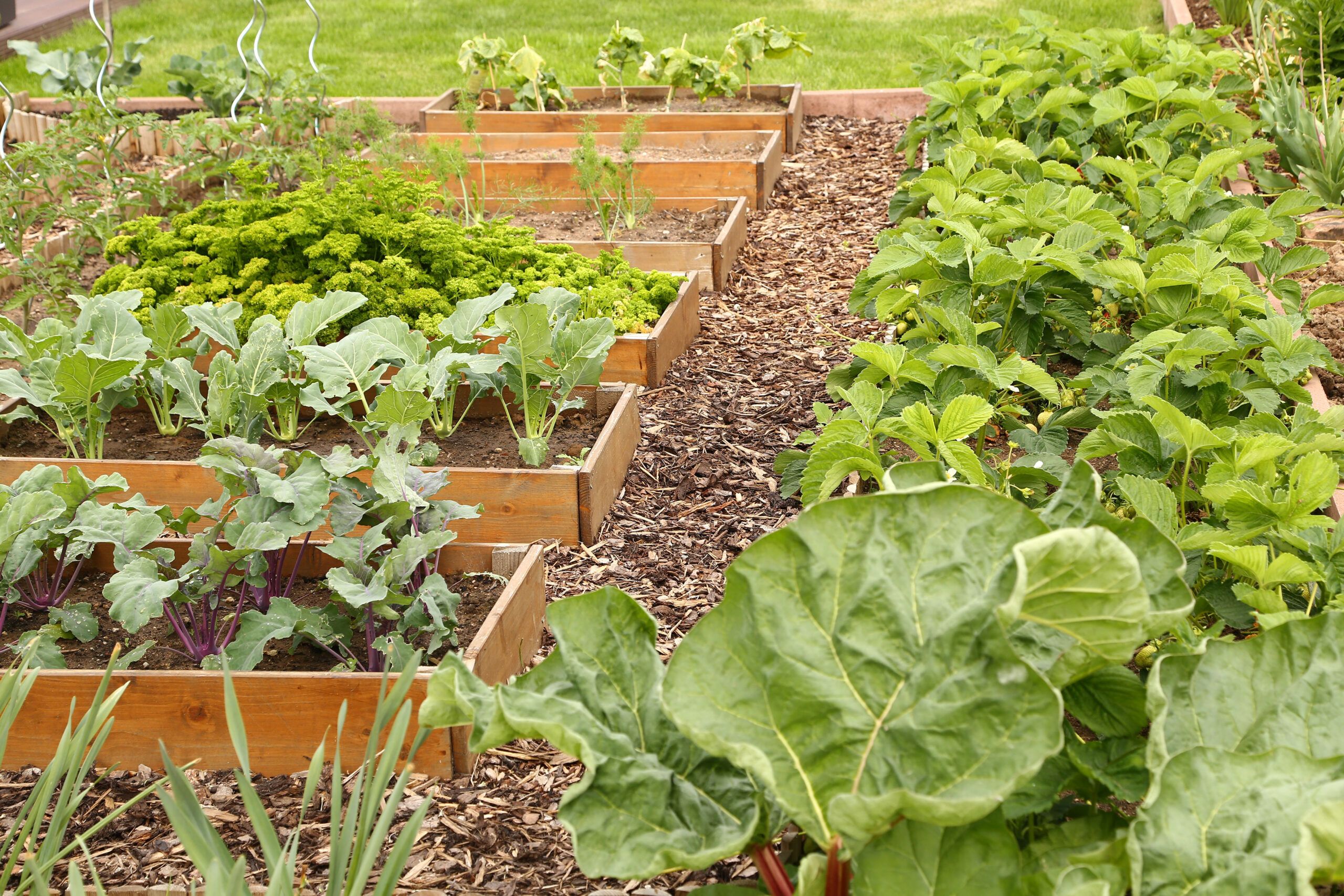 Make it the most bountiful summer yet with a raised garden bed filled with your favorite flowers, herbs, or veggies. A raised garden bed helps with weed control, and taller beds mean easier access and less bending. Start by deciding whether you prefer lumber or retaining wall blocks as your garden frame, and watch this video for what you need to complete the rest.
For more inspiring project ideas and how-to instructions, click here.