Potting Bench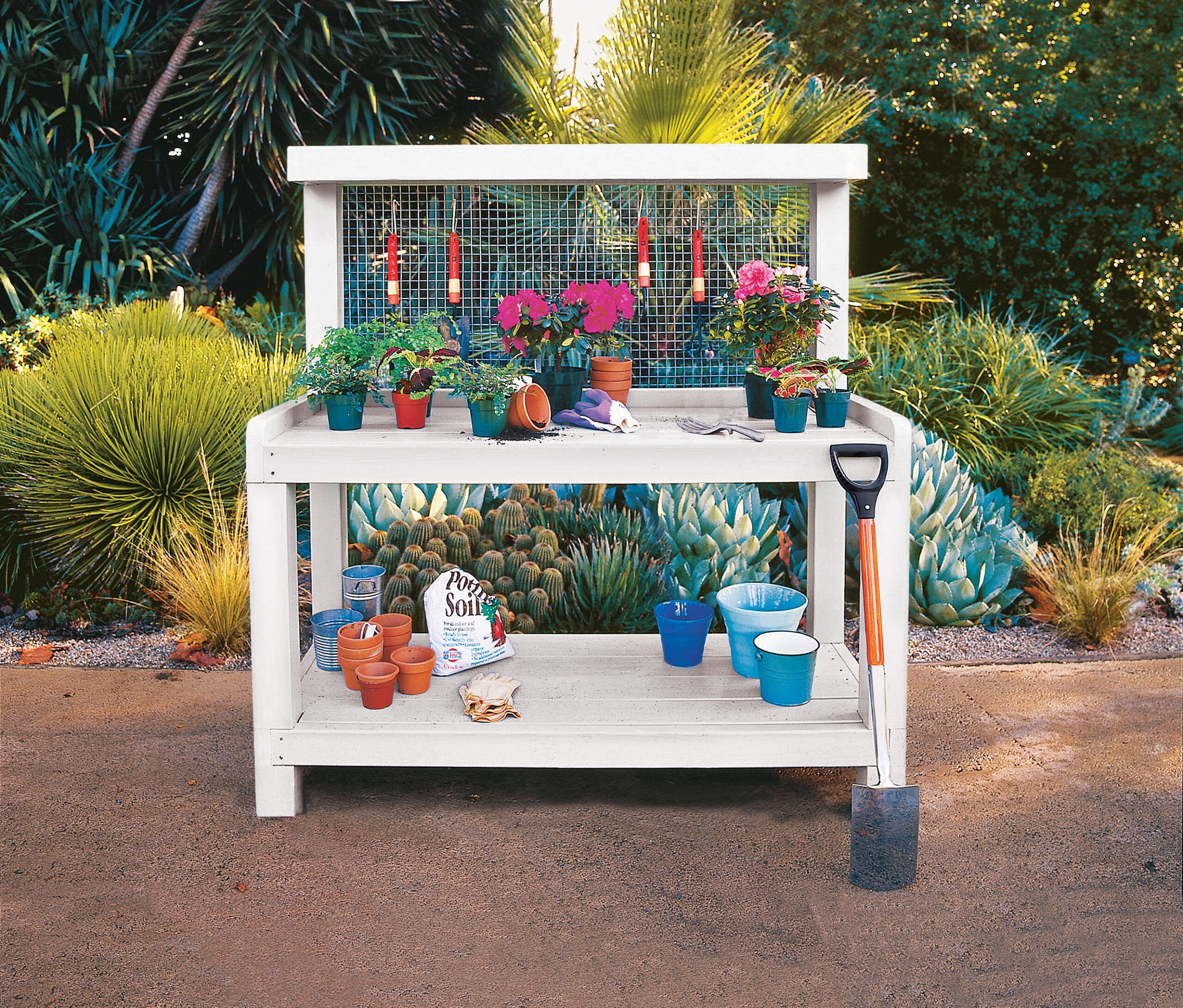 Even if you love gardening, repotting plants or dividing flats can feel like a real chore if you have to scavenge for supplies in the dark corners of the garage. Park them on a dedicated workstation, however, and you'll never waste time hunting them down again. Our simple, three-tier potting bench features a wire mesh backing that keeps your favorite hand tools right at your fingertips. If you plan to leave it outdoors, make sure you build it from cedar or exterior-grade lumber. An indoor bench should get a weather-resistant finish, at the very least, to prevent water, soil, and fertilizer from damaging the surface. Get the full tutorial here.
Fire Pit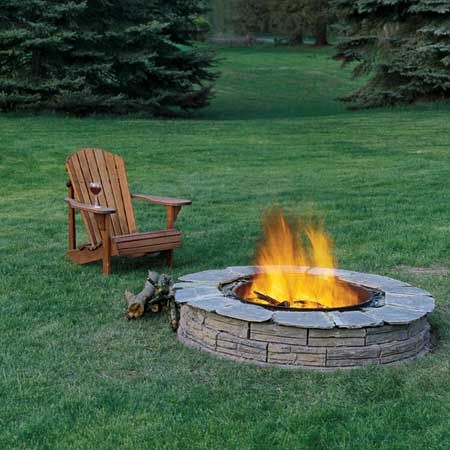 Mankind has called the hearth home for the centuries, it's true, but these days people are going ultra-retro and getting their heat from stone-walled pits set into the earth. And, why not? On cool summer nights, you can melt marshmallows and nibble s'mores while you lounge in an Adirondack chair, feet propped up on the rock ledge. So if you really want to light up right, do it in style. Take a few days to build your very own ring of fire. Get the full tutorial here.
Garden Sheds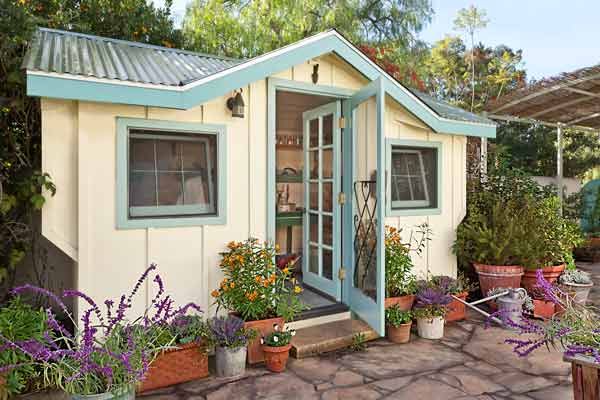 These diminutive structures not only house the tools and supplies that nurture a landscape, they also offer gardeners a cozy workspace and a retreat in which to contemplate their handiwork. Here's everything you need to know to make the addition.
Lemonade Stand
When the sun is hot and kids are bored, there's nothing better to get them motivated than a project that comes with a built-in reward. This old-fashioned lemonade stand is sure to spark some creative interest, along with a bit of entrepreneurial spirit. Get the full tutorial here.
SEE ALL: Family-Fun Projects
Westport Chair
You know the Adirondack chair. What you may not have known is that the ubiquitous lawn lounger is based on an earlier design like this one—less refined, more rustic—called the Westport chair. Get the full tutorial here.
DIY Pond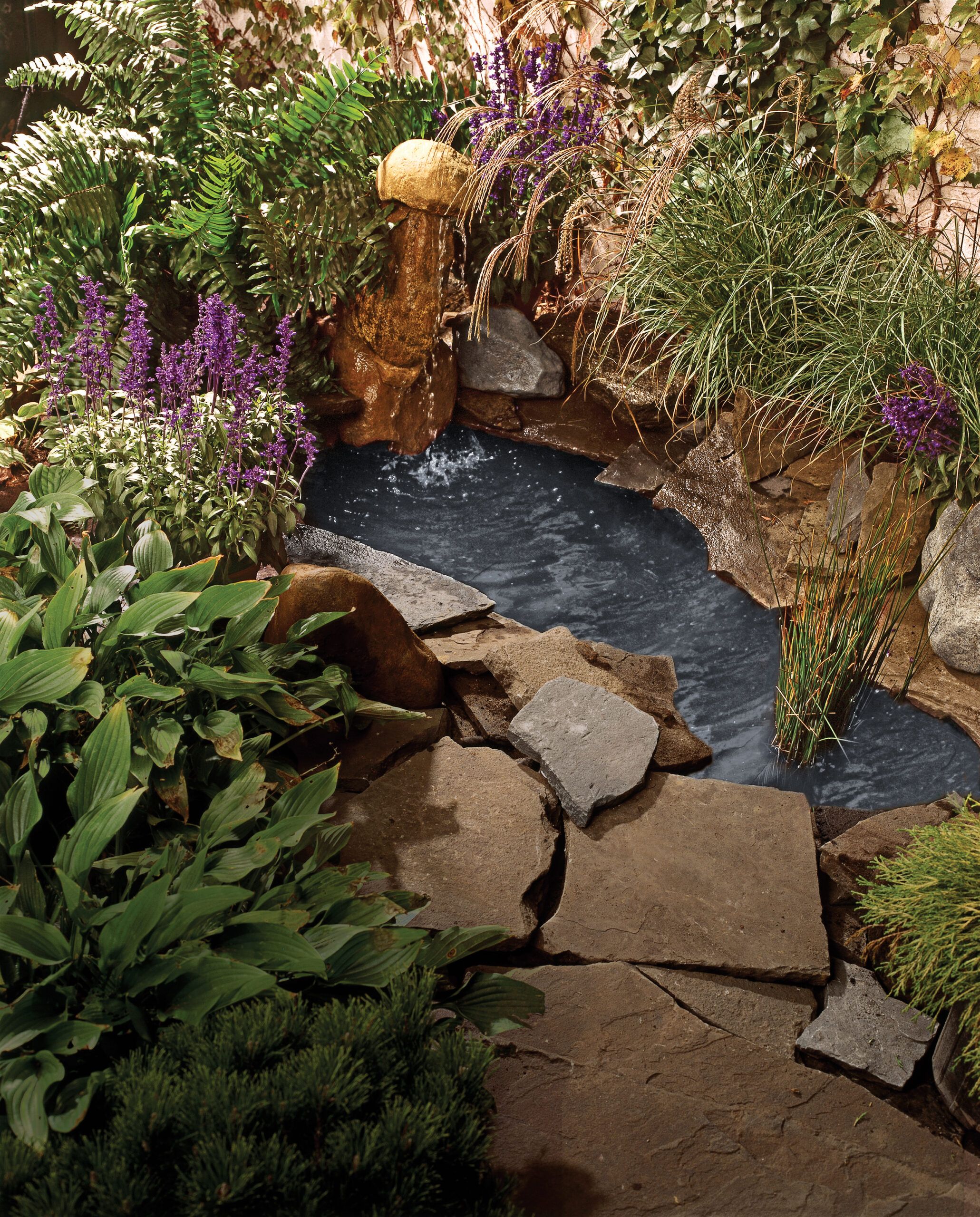 There's something about water in motion that soothes the soul. Watching light play off the ripples or listening to the splash of a fountain—these are universally calming pastimes. It's no surprise, then, that one of the most popular landscaping projects for This Old House readers is installing a pond. If you want to add one of your own, get the full tutorial here.
Raised Bed
Surrounded by timbers and filled with rich soil, the raised bed lets you customize your plants' nutrients and moisture. It also brings the garden to the gardener, allowing you to easily maintain your plants without stooping, perfect for older or disabled gardeners. Get the full tutorial here.
Storage Bench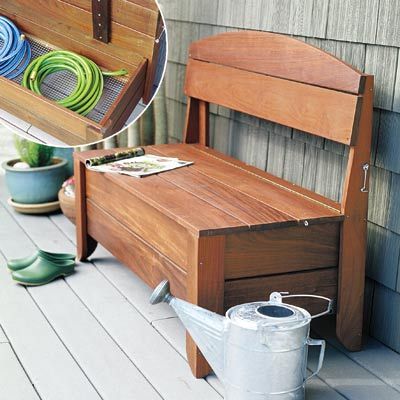 An outdoor bench makes a convenient place to plop down while you remove muddy boots. You'll rest even easier knowing it can store a garden hose (or two) and other less-than-attractive supplies. Get the full tutorial here.
DIY Cornhole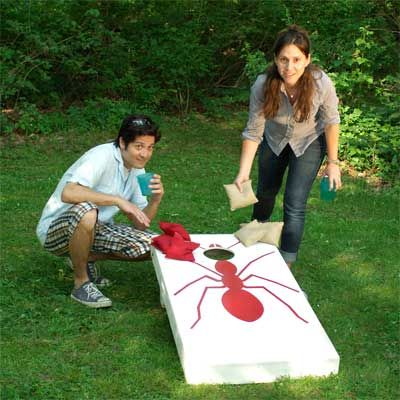 You can hold a beverage in one hand and loft your beanbag with the other. But why pay hundreds of dollars for game boards adorned with your feeble alma mater when you can make ones to be proud of with plywood and 2x4s? Get the full tutorial here.
Grill Table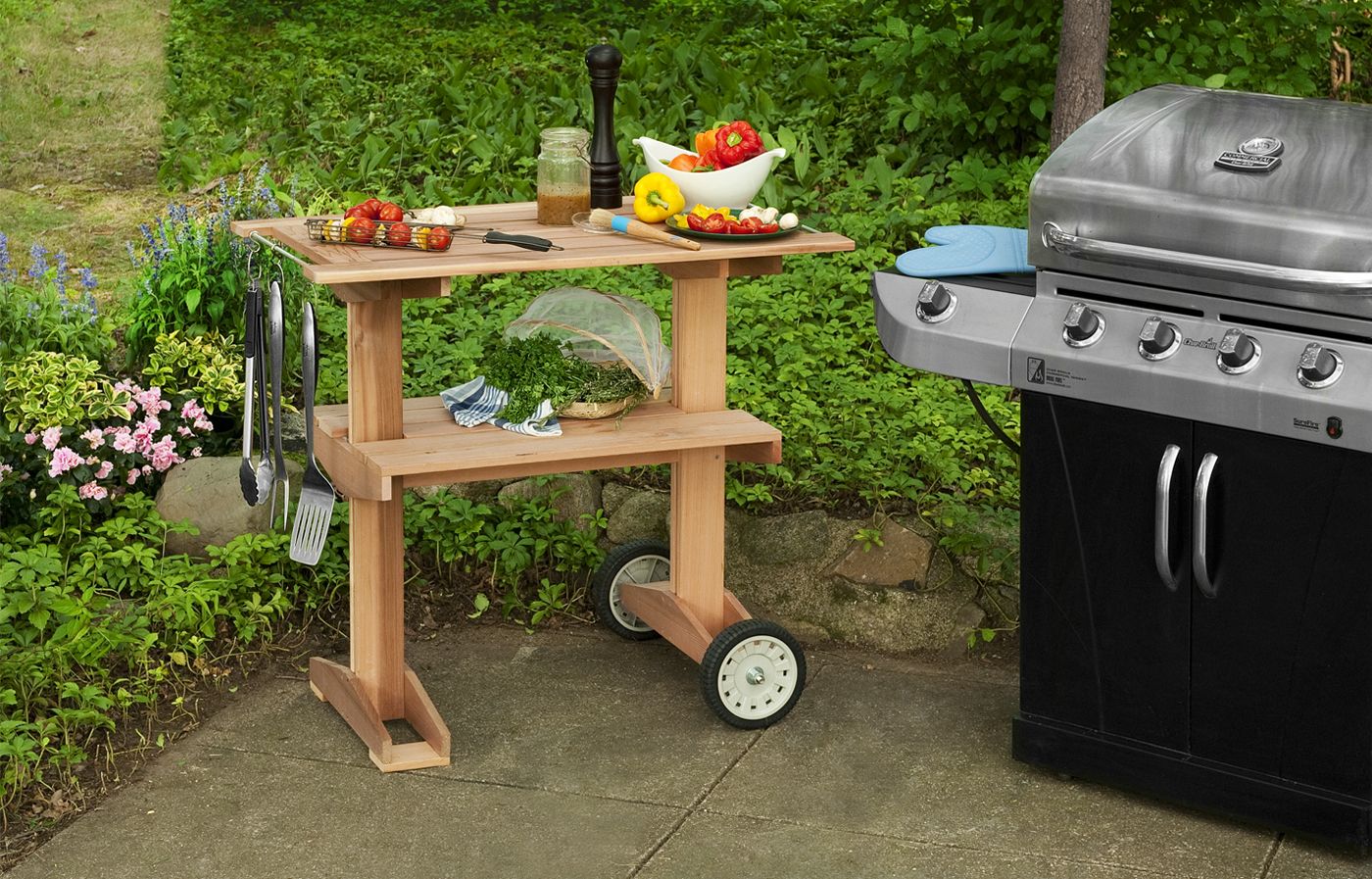 Naturally rot-resistant cedar is not only a beautiful material to work with but also safe for food handling. So follow along with This Old House contributor and furniture maker Christopher Beidel, owner of Pernt, in Brooklyn, New York, as he shows you how to make this handsome patio piece. Get the full tutorial here.
Window Boxes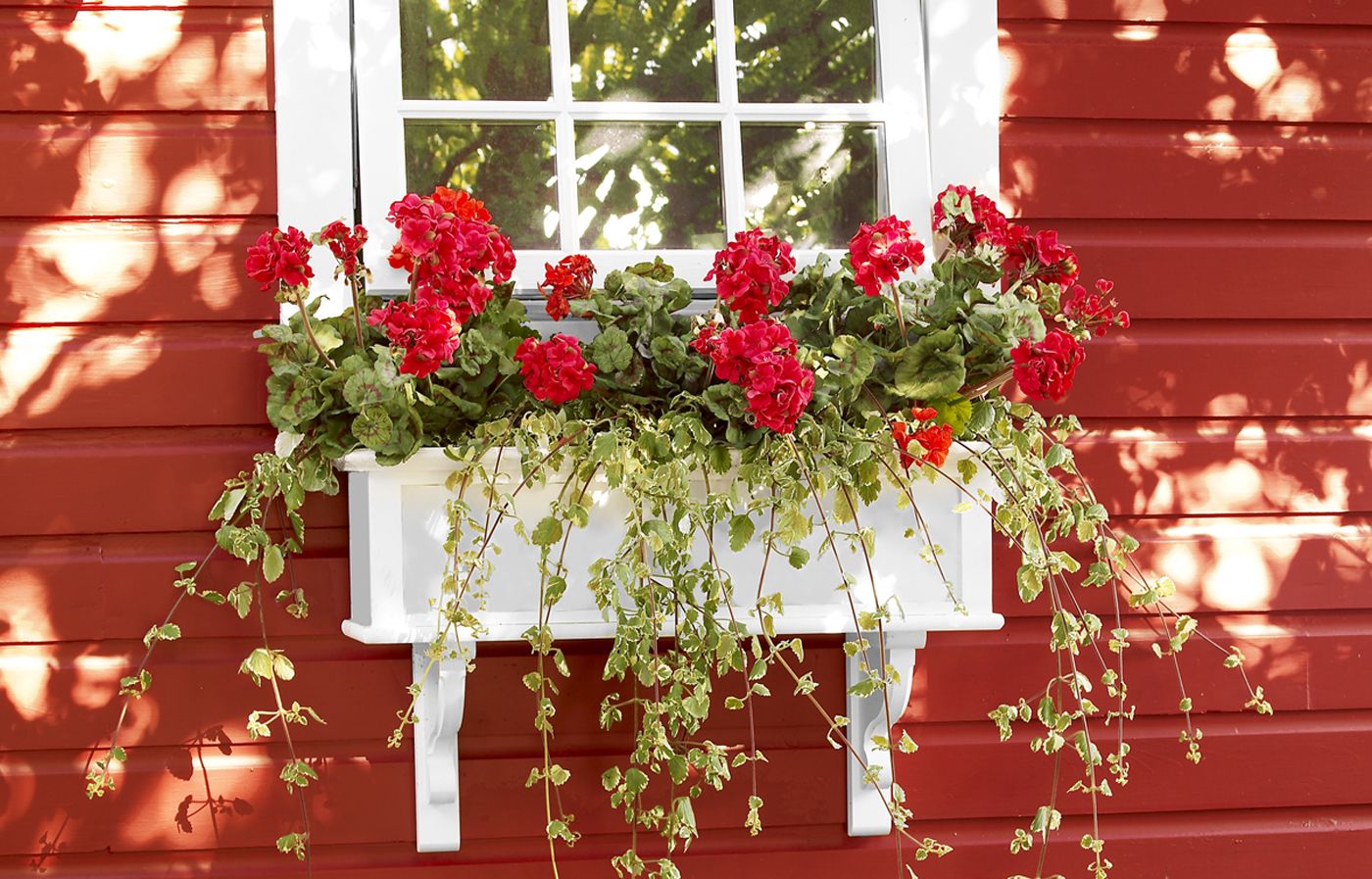 Building the paneled box shown here offers you the chance to tailor your planter to the width of your window and select molding to match your home's style. PVC boards come in white but can be painted any color. Either way, they mimic the look of painted wood without being a target for rot and mold. They're available at home centers in the same dimensions as traditional lumber. If you prefer to work in wood, choose a water-resistant species, like teak or cedar. Get the full tutorial here.
Your Turn
Which of these projects is your favorite? Tell us in a comment below!