Affiliate Disclosure:This Old House's Reviews Team is committed to delivering honest, objective, and independent reviews on home products and services. To support this business model, This Old House may be compensated if you purchase through links on our website.
From mowing to mulching to leaf blowing, keeping your lawn in pristine condition is an important part of home maintenance, especially in the fall. But having the right tools can help keep your lawn in peak condition without the hassle. In this review, the This Old House Reviews Team researched the best tools for fall yard cleanup to help you find the product that's right for you or your loved one.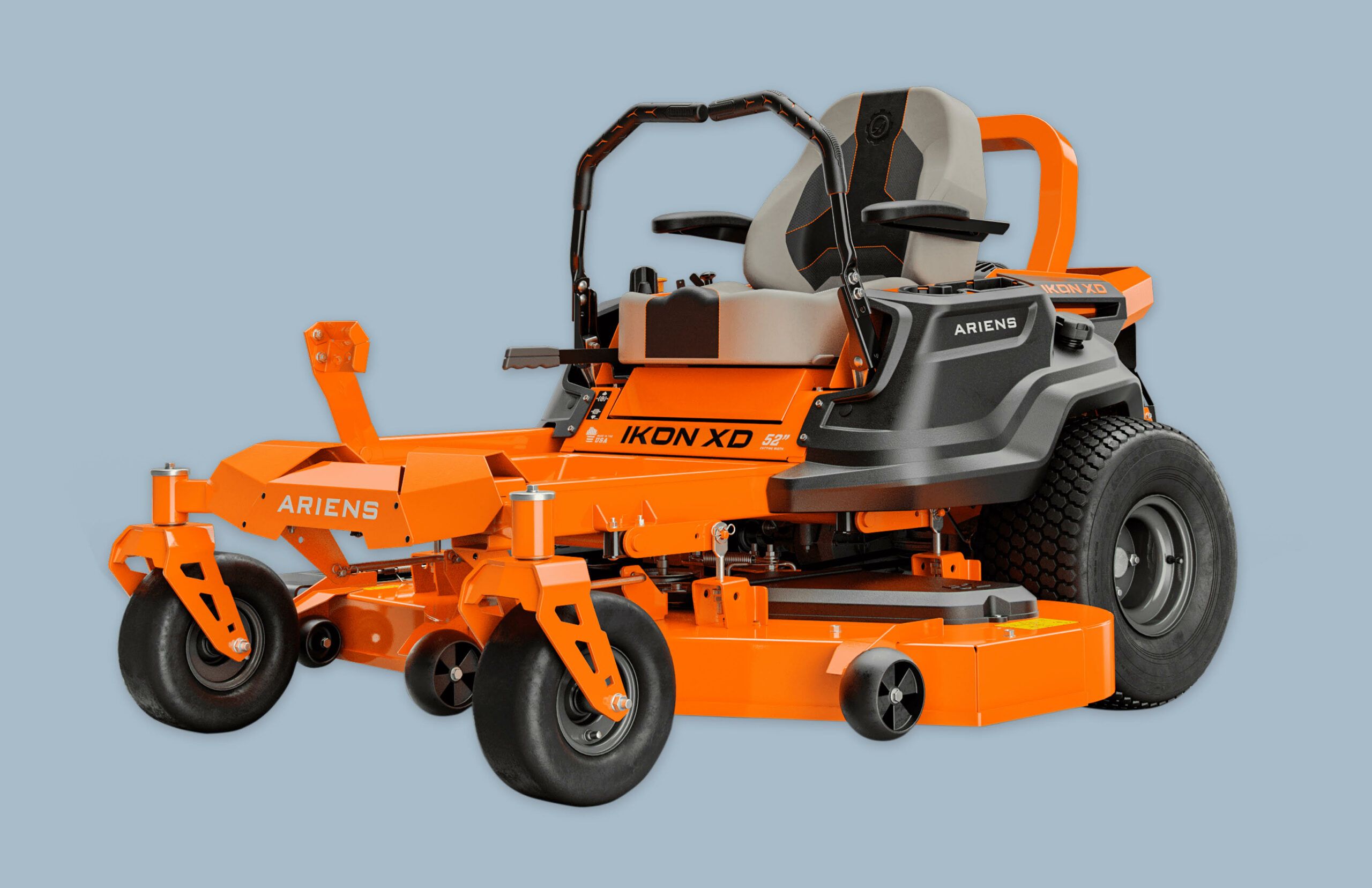 This powerful zero-turn mower has 23 HP and 13 different cutting positions, allowing you to cut anywhere between 1.5 and 4.5 inches with the turn of a dial. This mower also has advanced airflow, a 52-inch cutting width, and large tires that will cut your lawn efficiently. Its plush, high-back seat and padded armrests make it comfortable to use as you cut your yard's grass.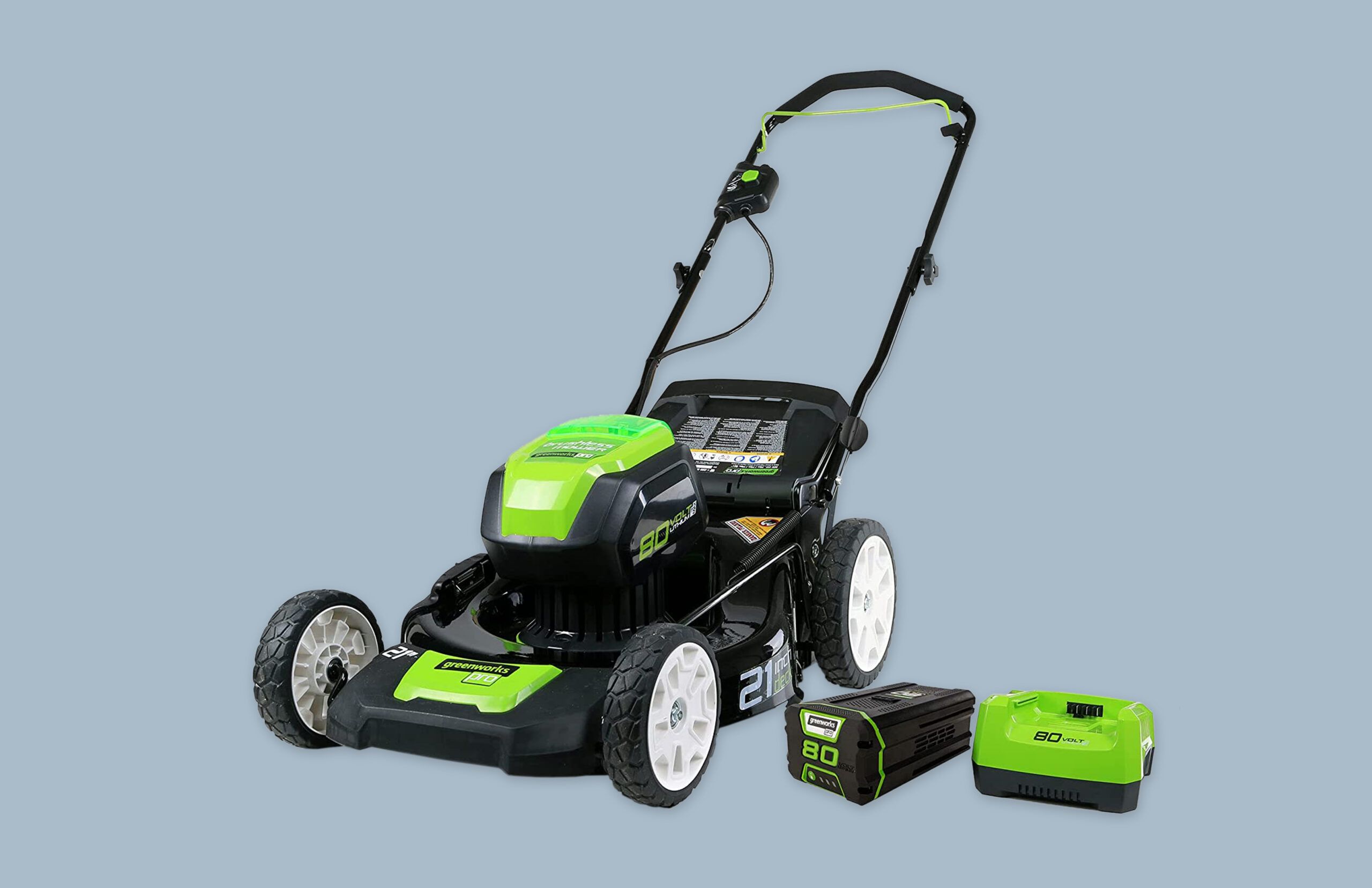 This cordless lawn mower is a great choice for smaller yards and can run for up to 60 minutes without worrying about plugging in a cord. It has an efficient brushless motor and a 21-inch cutting deck that works quickly and efficiently. This mower also features a three-in-one system for mulch, rear bagging, and side discharge.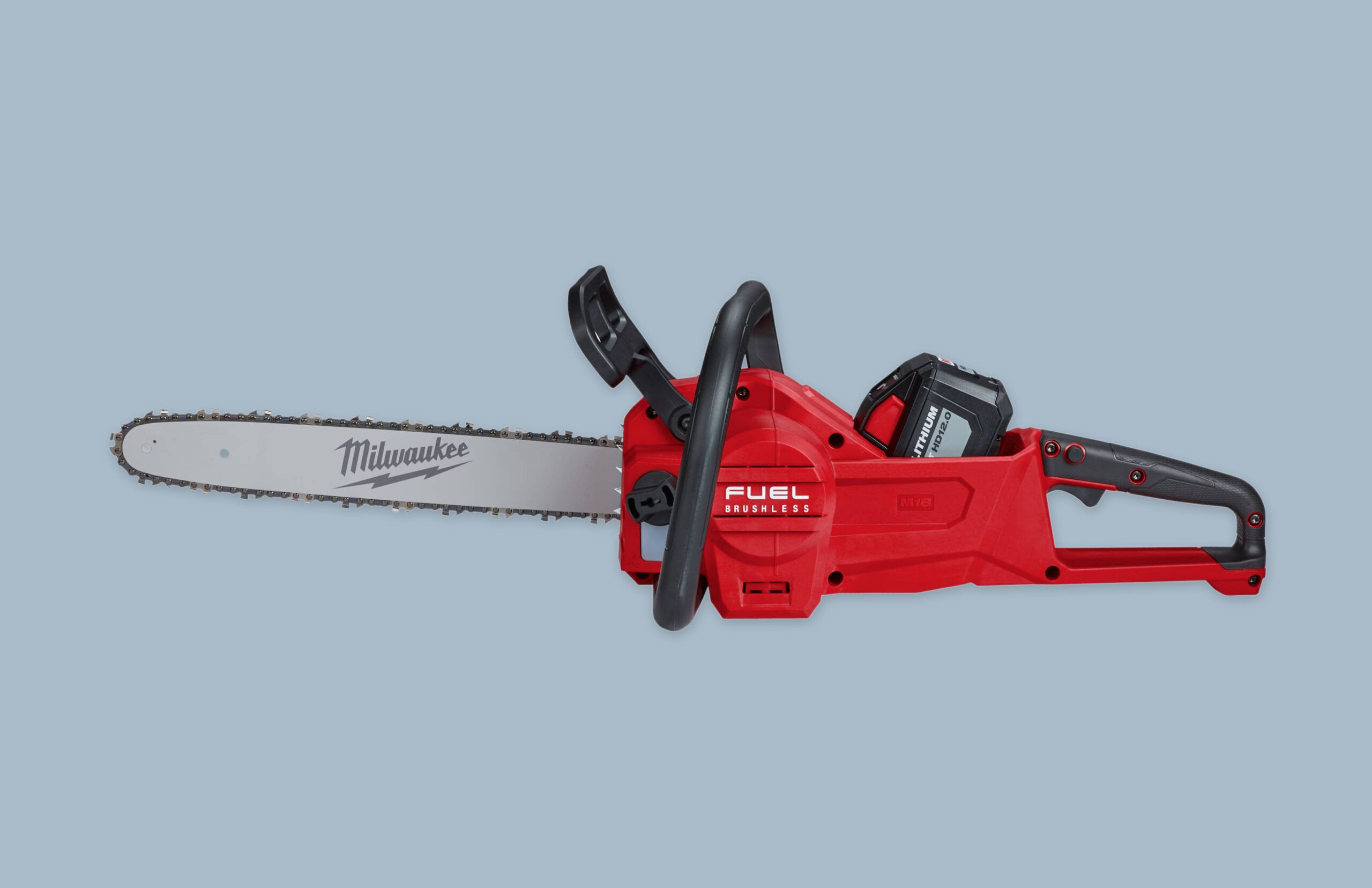 Chainsaws are versatile tools that work on various outdoor projects, and this chainsaw has a fast cutting speed for optimal performance. This saw provides up to 150 cuts on a single charge and includes overload protection to keep you safe. It also has a variable speed trigger to increase adjustability.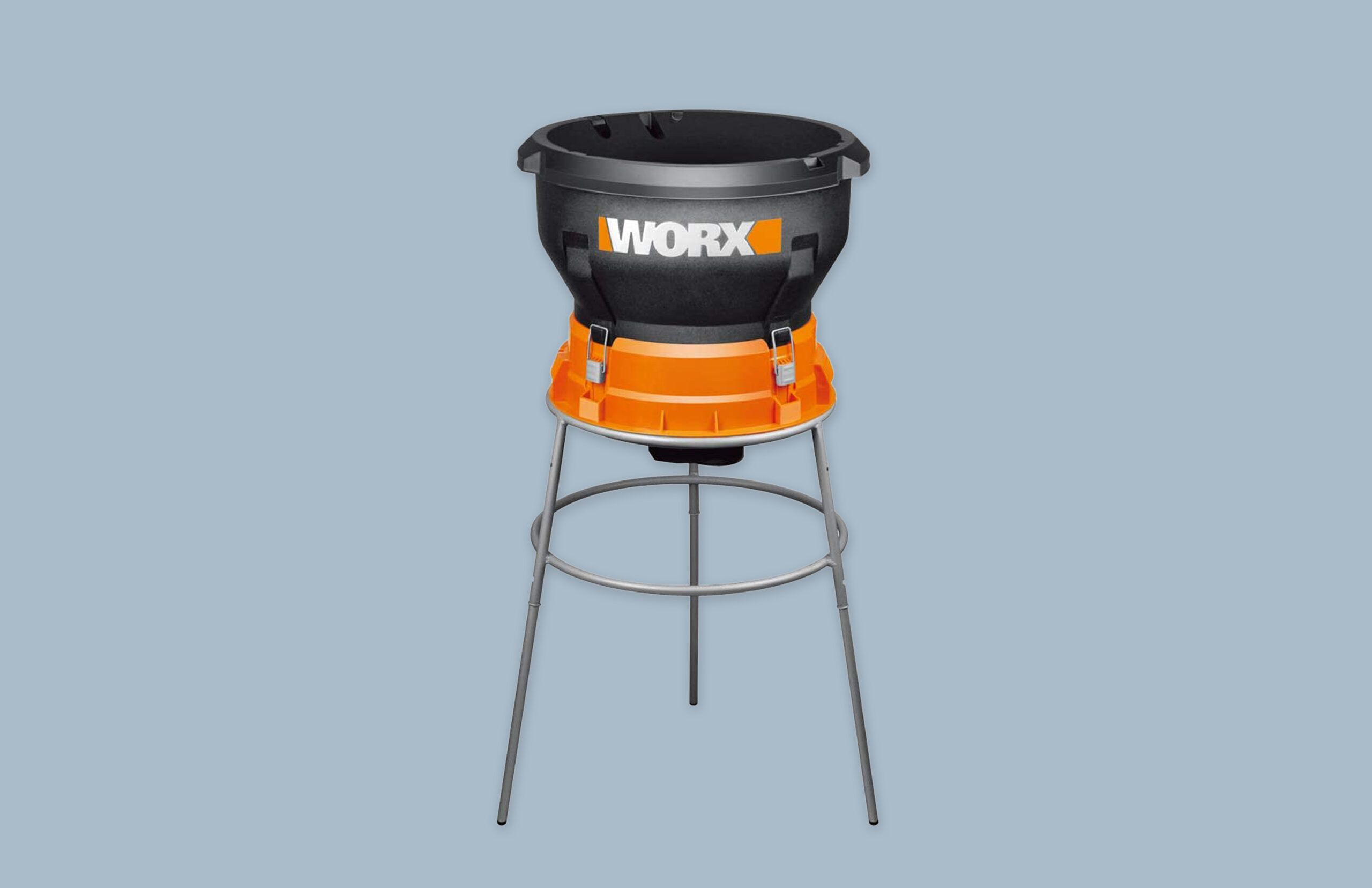 This product makes it easy to mulch up to 53 gallons of leaves per minute, thanks to its powerful 13-amp motor. Once you attach a bag underneath, this mulcher disposes of leaves and debris directly into the bag, making cleanup a breeze. It can reduce 11 bags of fallen leaves into one, reducing the amount of disposal you need to worry about. It is also lightweight and easy to move at just 20 pounds.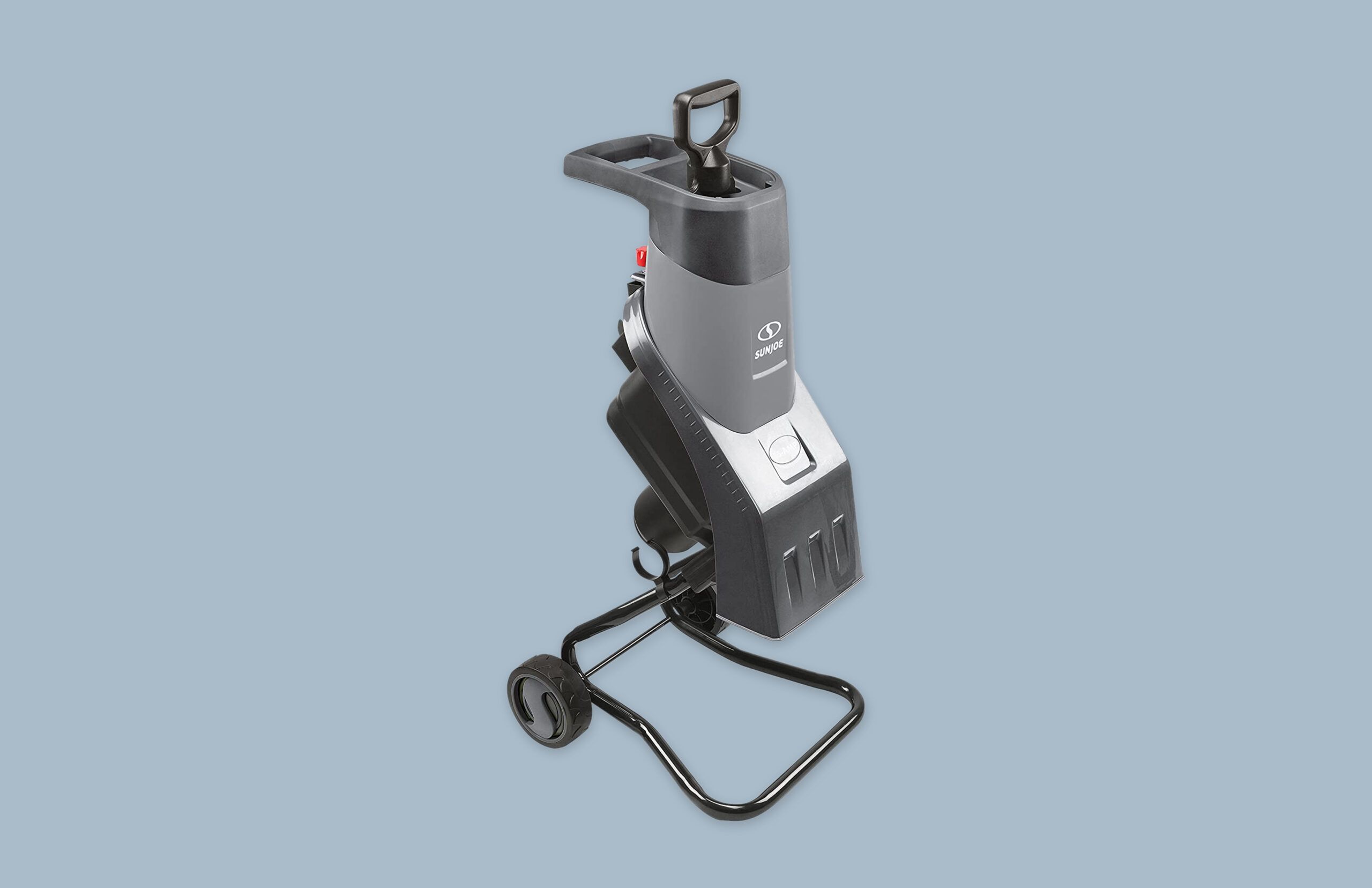 Wood chippers reduce your extra twigs, branches and other debris into mulch for gardening or compost. This wood chipper has a powerful 15-amp motor and can shred branches up to 1.5-inches thick. Its compact design has six-inch wheels that make it easy to transport, and it has a locking knob that prevents the motor from operating when the unit is open.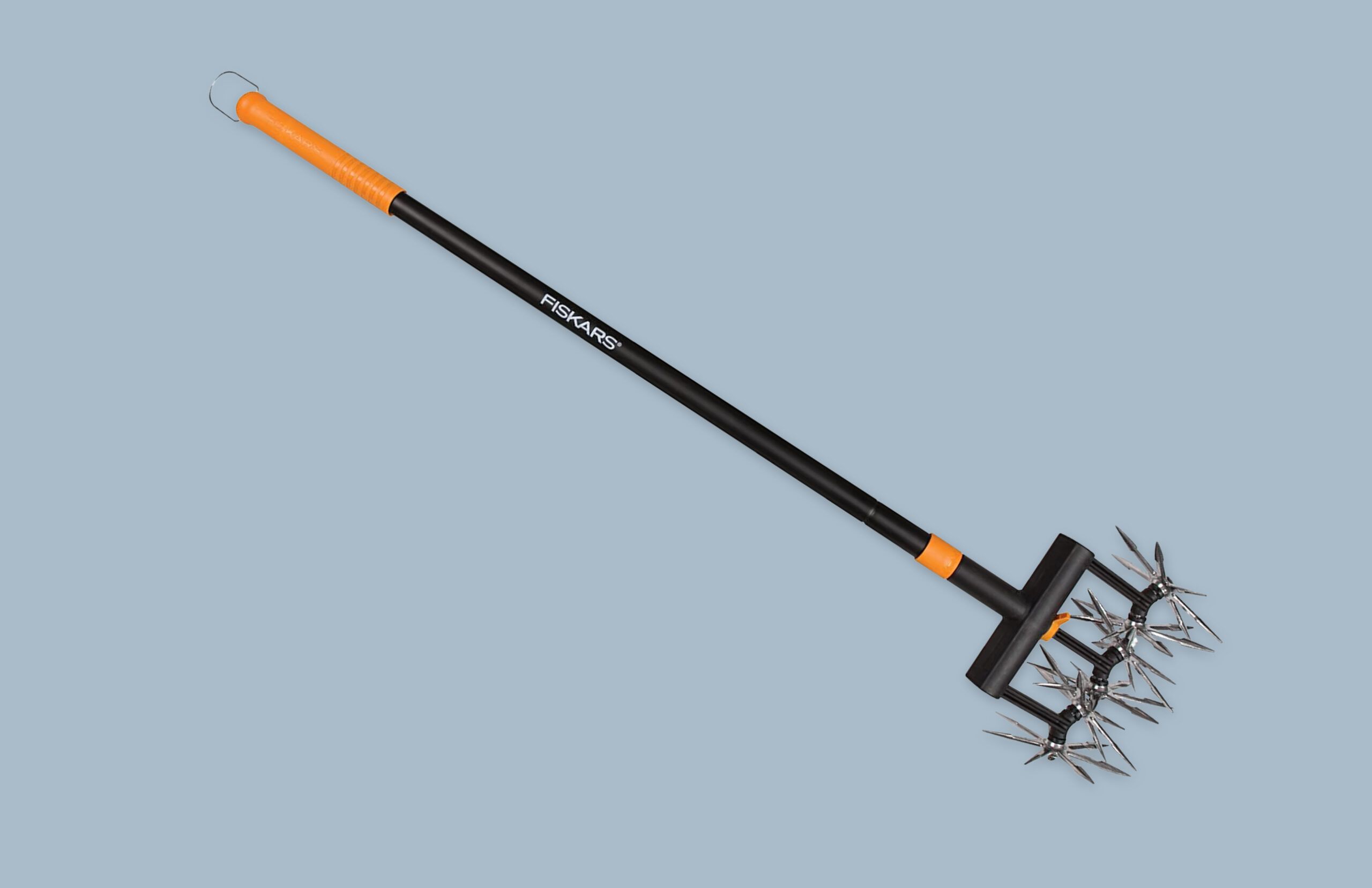 This cultivator is an excellent choice for gardeners looking to prep flower beds and vegetable gardens. It is perfect for aeration and removing weeds. It features six rust-proof wheels that power through the soil and has a removable center wheel for when you want to cultivate around seedling rows.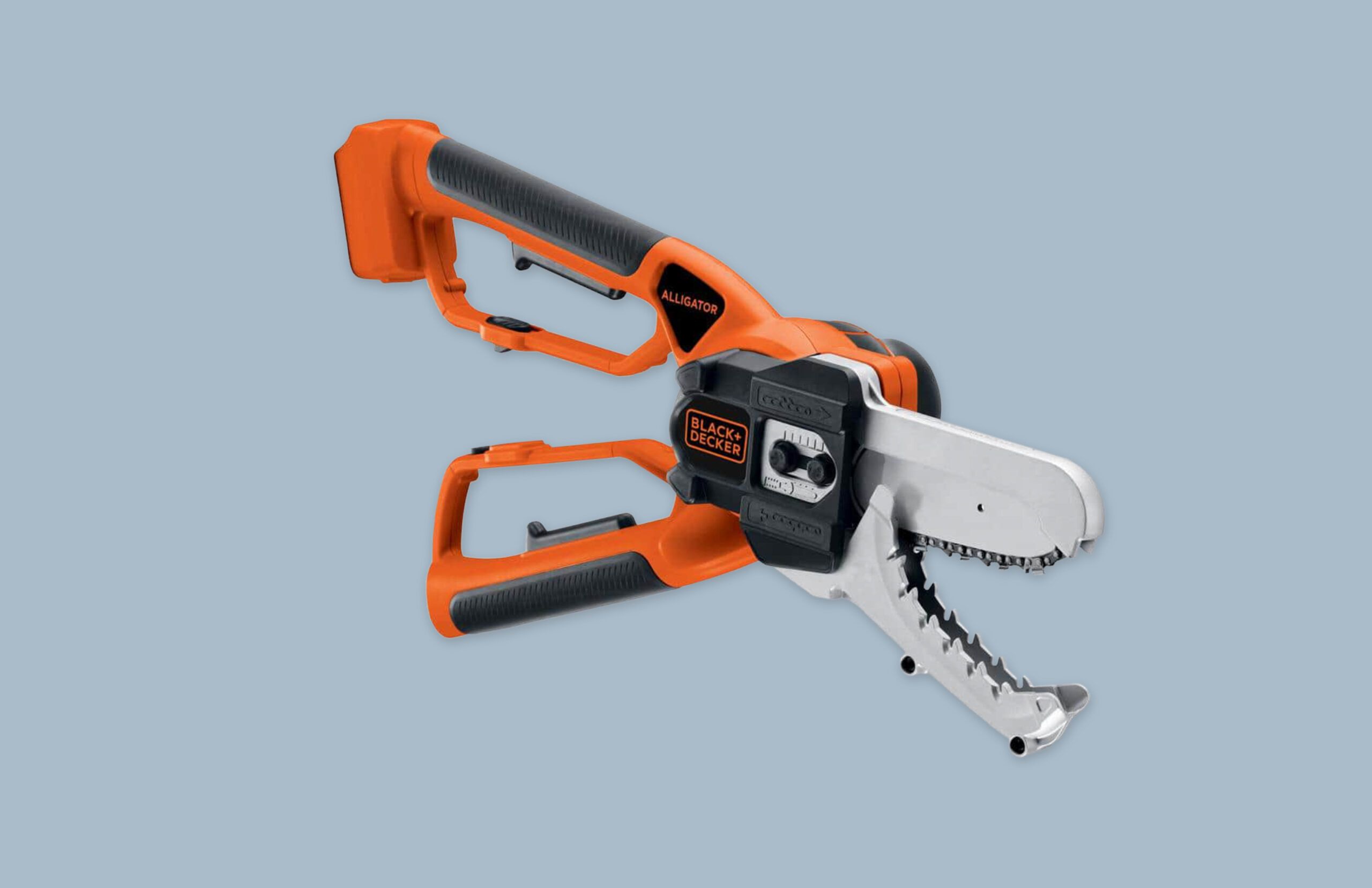 This cordless chainsaw is perfect for cutting small tree branches and shrubs. Its clamping jaw design grabs and prunes tree branches up to four inches in diameter and can get up to 150 cuts per charge. This alligator lopper has a unique design with a heavy-duty cutting bar and scissor-action, making cutting branches effortless.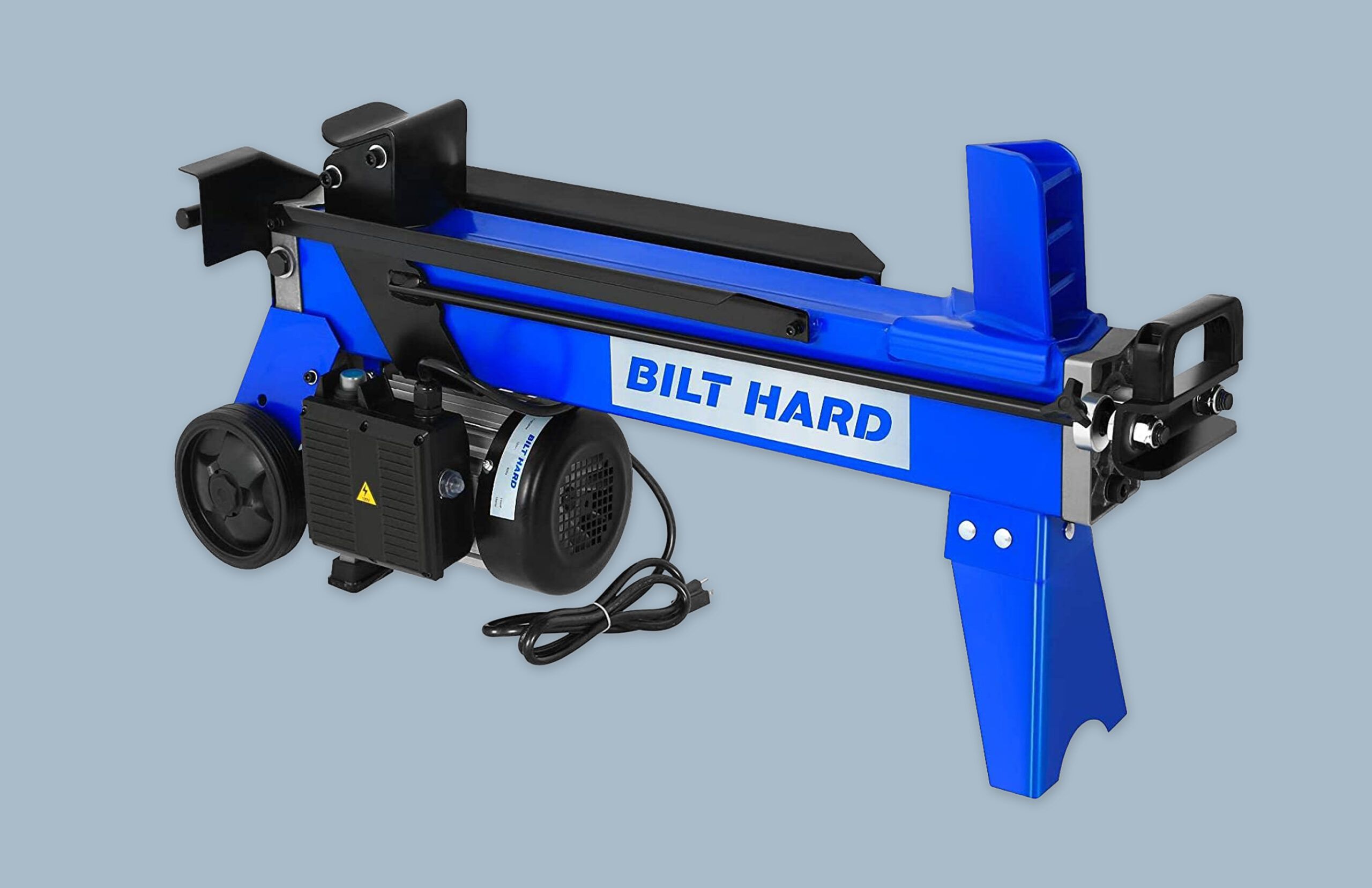 Manually splitting logs for firewood can be a hassle, but this product makes it easier. This log splitter provides 6.5 tons of pressure with speeds up to 3,400 RPM to split logs in record time, with just 18 seconds of downtime between splits. This product works on logs up to 9.8 inches in diameter and 20.5 inches in length with its 15-amp motor. Since this is an electric model, you won't need to worry about toxic emissions and carbon monoxide.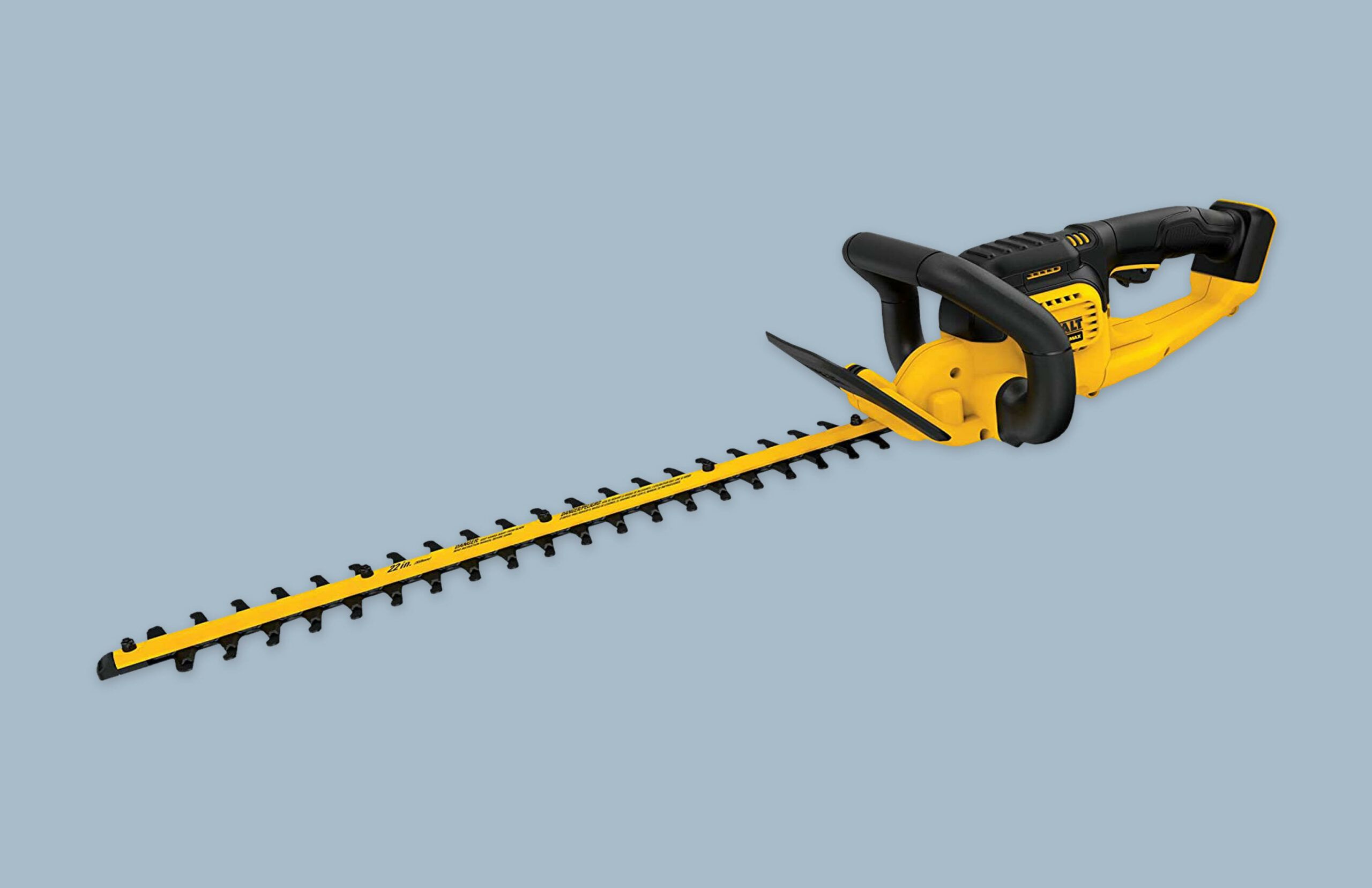 This useful cordless hedge trimmer has a powerful motor and can cut hedges up to ¾-inches thick. It has a 22-inch laser cut with a hooked tooth blade design, making it easy to slice through hedges and smaller branches. This powerful trimmer can cut up to 2,800 SPM, and it works with DEWALT 20V batteries, which can also be purchased with the tool.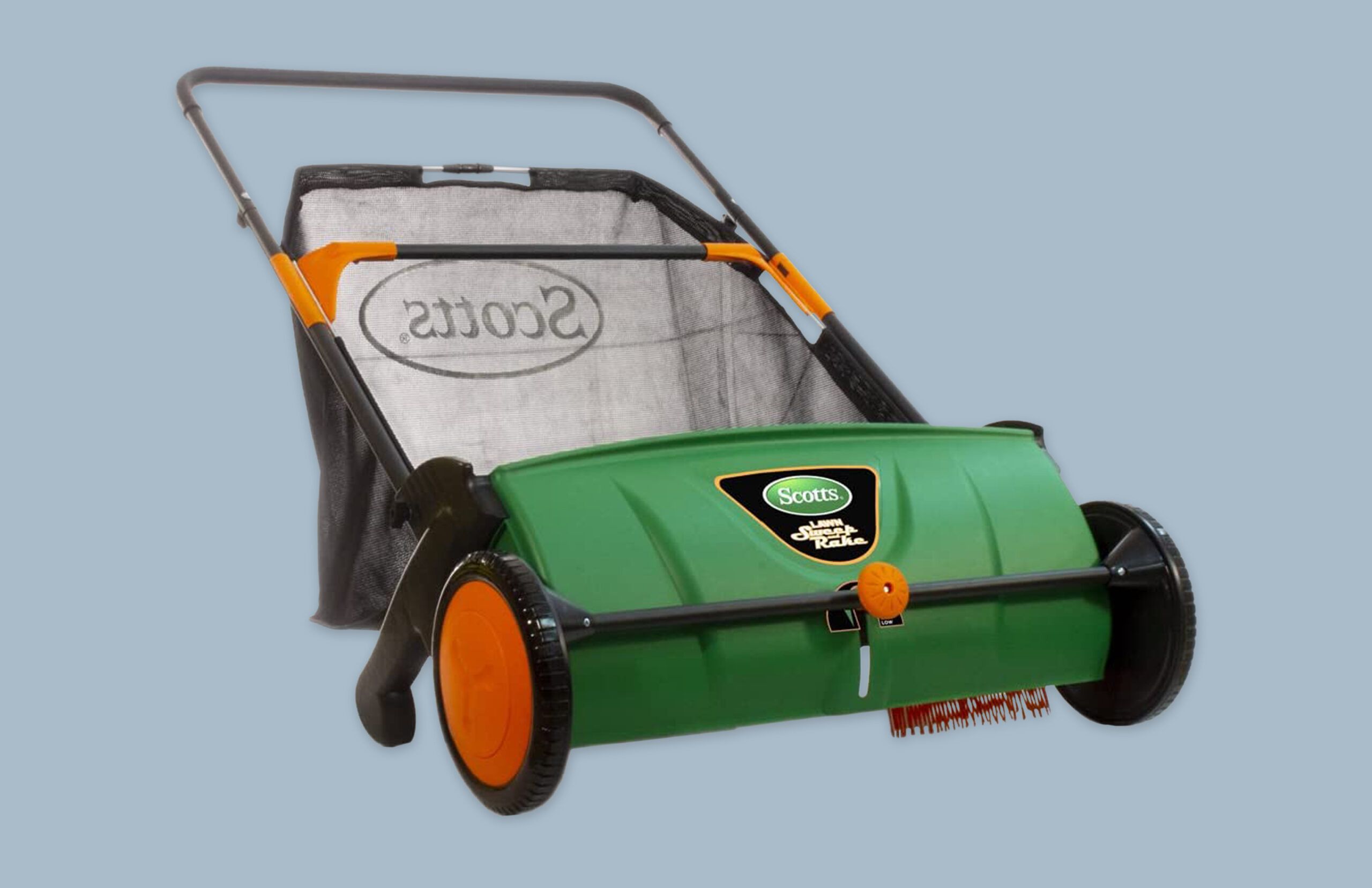 This lawn sweeper helps keep your lawn tidy with its 26-inch sweeping width that collects yard waste and debris and cleans up grass after raking. This product has an adjustable height, giving you added versatility and maximizing performance. It also includes a 3.6-bushel collection bag that prepares your yard debris for bagging, mulching or composting.
---
Buyer's Guide
When considering which lawn items will help keep your yard in peak condition this fall, there are several factors to examine when shopping for lawn care tools.
Type
The first thing you'll need to determine is what product you're looking for. Try to narrow down your choices by determining what task you want to accomplish. For example, if you're focused on keeping your lawn neatly trimmed, shop for electric lawn mowers or zero-turn mowers. If leaf-clearing is your main concern, look for the best rakes, wheelbarrows, leaf mulchers, or leaf blowers.
Ease of Use
Lawn tools should also be easy to use and operate efficiently. For example, many lawn tools are cordless, making them easy to operate anywhere in your yard without an extension cord. Others have ergonomically-designed handles, seats, or grips that make them easier to hold and use. You can also seek tools with built-in safety features, quick charging, and bagging features that make maintenance easier.
Durability
New lawn and yard maintenance tools should be built to last. Look for tools made from high-quality, durable materials that can hold up to wear and tear. It may also be beneficial to seek out products with extended warranties in case you ever need a replacement.
Size
When considering the size of your lawn tools, think about how big your lawn is and how much area you need to be covered. Larger tools will typically be more expensive than compact ones, but if you have a lot of land, finding tools that can handle bigger jobs may be worth the cost. Make sure that you have adequate room to safely store machinery like a lawn mower or a log splitter, such as in a garage or shed.
---
How To Keep Your Lawn In Top Condition During the Fall
Autumn presents unique challenges for landscape maintenance to keep your lawn in top condition heading into next year. Here are some fall lawn care tips for your yard to keep it at its best.
Clear leaves as often as possible
Cut your grass to stay at 2 ½ -3 inches in height
Continue to water your grass, unless it's getting at least an inch of rain a week
Add lawn fertilizer in the late fall to prepare for winter
Consider aerating your lawn to help keep it green for the next spring and summer
Spread seeds on existing turf to fill in thin spots or bare patches
Keep up with pest control by applying pesticide to get rid of unwanted critters
Stick to a regular schedule when fertilizing, aerating, watering, or seeding
---
Frequently Asked Questions About Fall Yard Cleanup
When should you start fall cleaning?
The best time of year to start cleaning up for the fall should be once leaves start to pile up, typically in October or November.
What is the best way to clean up leaves?
The best way to clean up leaves is to use a specific leaf-removing tool such as a leaf blower. You can also rake leaves and put them in a wheelbarrow for disposal. Some mulching lawn mowers may also be effective in removing leaves, which can be convenient as you can combine leaf removal with mowing.
Why is fall cleanup important?
Fall cleanup is important because it maintains your lawn and garden and gives them the nutrients they need before the ground freezes for the winter. From an aesthetic standpoint, not maintaining your lawn in the fall will cause it to look worn and messy, especially once leaves begin to pile up. Cleaning up in fall also helps keep your turf healthy by giving it more direct access to sunlight, air, and water.
---
Why Trust The This Old House Reviews Team
This Old House has empowered homeowners for more than four decades with top-notch home improvement content in the form of television programs, print media, and digital content on its website and social media platforms. The This Old House Reviews Team focuses on creating in-depth product and service review content to help inform your purchasing decision for just about any item or resource that you might need for your home. The This Old House Reviews Team has written over 1,000 reviews on products in the home space, from cordless drills to kitchen trash cans, lawn mowers, and dining room decorations.
We recommend products in each review using an intensive research process, spending hours combing through the best available models on Amazon. For a product to make our list of top picks, it must hold a solid sales record on Amazon, have consistently positive customer reviews, and offer unique features, among other factors. After narrowing down our list of recommendations, we conduct additional research and sometimes in-person testing to ensure that the products meet our standards. Once we conclude the research phase, we craft a well-rounded, user-friendly article that includes our recommended products and additional information to help homeowners like you make the right purchase.
To share feedback or ask a question about this article, send a note to our Reviews team at reviews@thisoldhousereviews.com.