Visiting the Las Vegas Convention Center for the National Hardware Show means checking out booth after booth to find the most innovative tools, gadgets, and gear. Since the first event in 1945, the National Hardware Show has been ground zero for manufacturers rolling out new ideas for indoor and outdoor home-improvement products.
This year was no exception, with a mix of inventive products from both established and small independent brands. See our top picks for tools and other gadgets from this year's NHS event.
Top 12 Products at the 2022 NHS Show
The Jolie Filtered Showerhead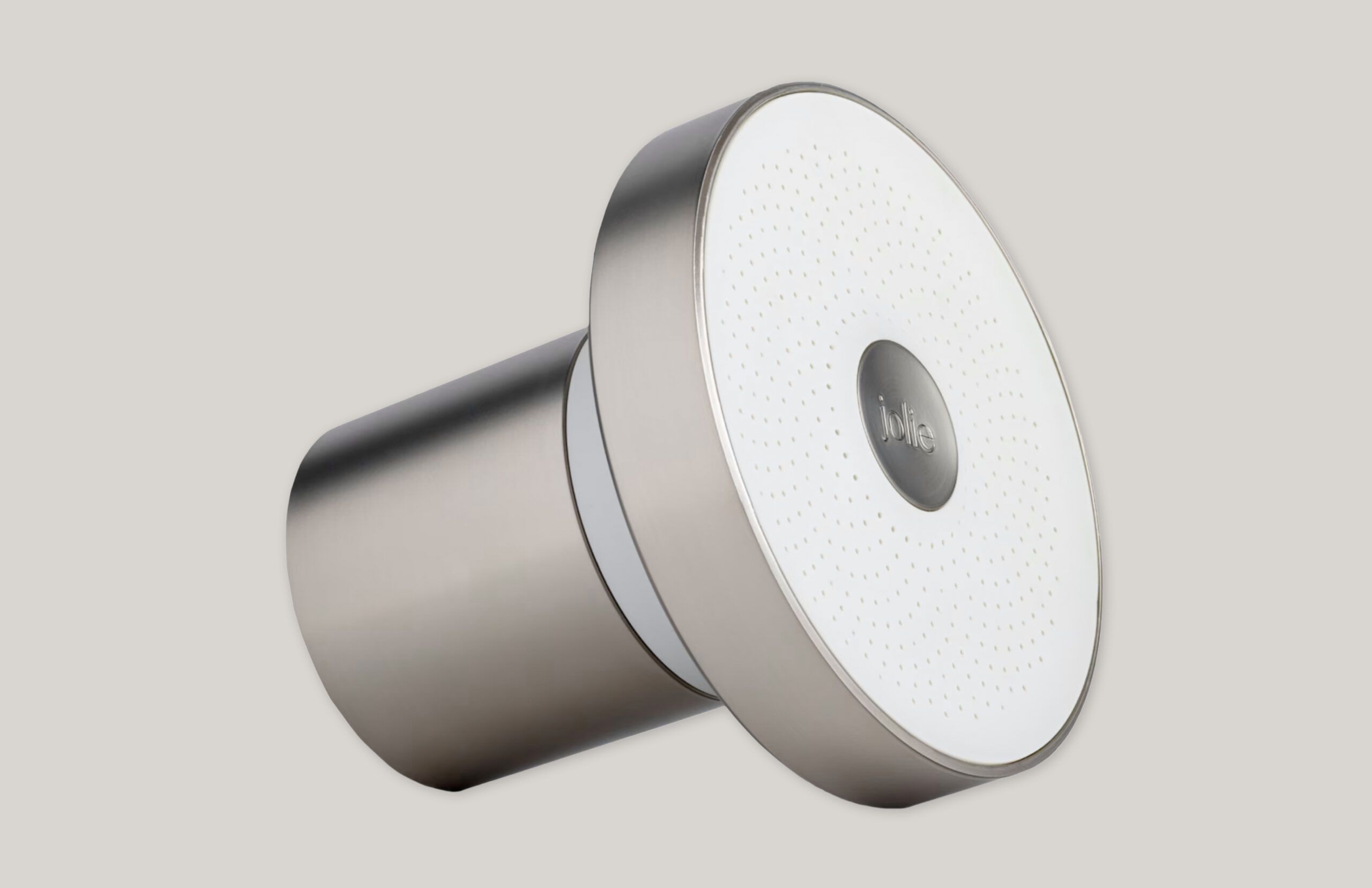 This showerhead cleans the water that cleans you. Inside the sleek, modern silhouette is a filter designed to remove chlorine and heavy metals. The KDF-55 filter uses a mix of copper and zinc, along with calcium sulfite, to capture contaminants that can strip skin and hair of natural oils and exacerbate issues like eczema and dandruff. The result is less chlorine and softer hair and skin. Better yet, unlike other 10- and 12-stage filters, the Jolie won't sacrifice pressure. Available in 6 finishes and colors from chrome to jet black and vibrant red.
From $148 for the showerhead and one filter. $36 for each additional filter that lasts about 3 months; jolieskinco.com
EcoFlow Delta Pro Portable Power Station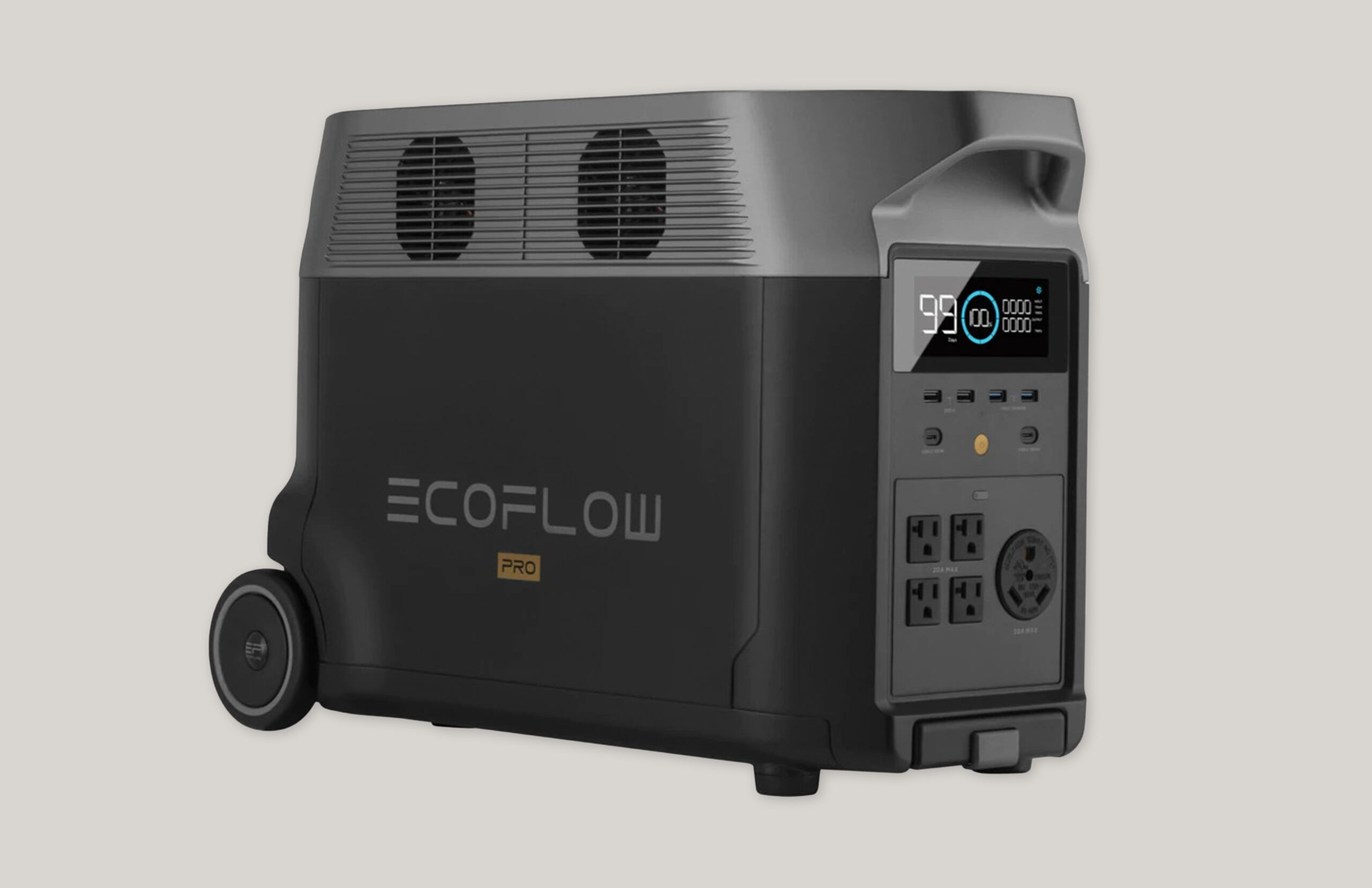 On its own, this nearly 100-pound, luggage-style, 3.6kWh rechargeable battery is designed to step in and power bigger appliances like a refrigerator, dryer, or window air conditioner in the event of an outage. But you can also gang several of them together for up to 25kWH, tie them into an auxiliary sub panel and have the power packs turn on automatically should the grid's power cut out. Plugged into a wall, the massive battery recharges in just over 2 1/2 hours, and it has all the USB and three-prong outlets to power tools and tech away from the house.
$3,600; Available at Amazon
The Wanderr beach chair by OME Gear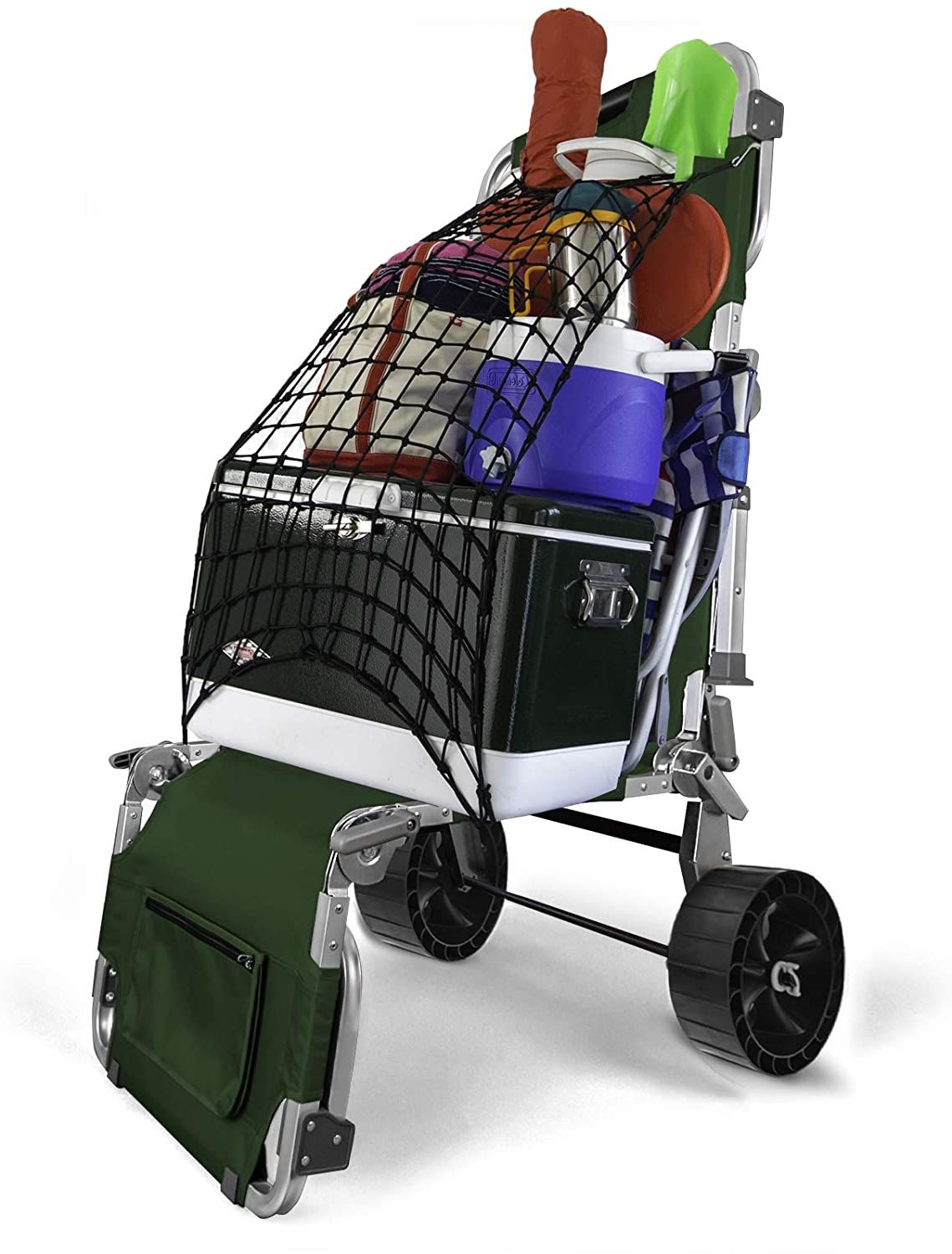 It's a cross between a beach chair and a wheelbarrow that helps haul all your tailgate or vacation gear and then transforms into a relaxing perch upon arrival. The all-terrain 6-inch-wide wheels maneuver easily on sand and will never need air. Using a series of locking hinges, the aluminum chair adjusts into five different positions from sitting up to lying down and can support up to 300 pounds. Fold it into a cart that, coupled with a bungee, can transport up to 150 pounds of cargo—a packed cooler, tent, umbrella, and more.
$399; Available at Amazon
Hugo 3-in-1 Air Purifier, Air Sterilizer, and Insect Catcher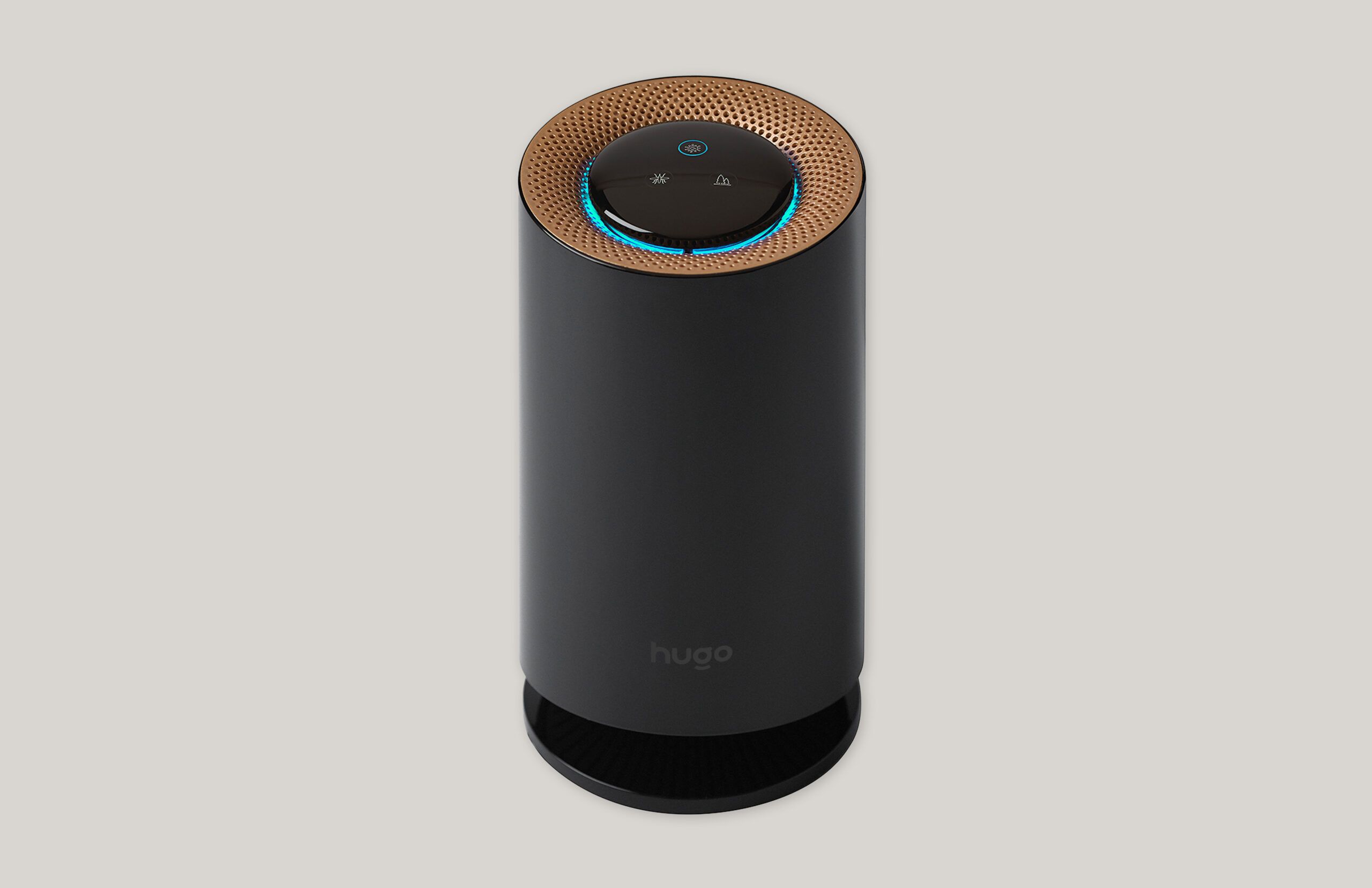 At 9 ½ inches tall and only 2 pounds, this air cleaner is more compact than other models, and it does more too. The activated carbon filter removes VOCs, smoke, and toxic fumes from your home, cleaning about 650 square feet. Then a 254nm ultraviolet light kills airborne bacteria and viruses. In summer, move the portable Hugo outdoors and turn on mosquito mode. A purple UV light pops up that attracts mosquitos and other flying insects and traps them in the base. It claims to keep a 1,000-square-foot patio or deck bug-free.
$299; schatzii.com
Quick Dam Indoor Flood Control Kits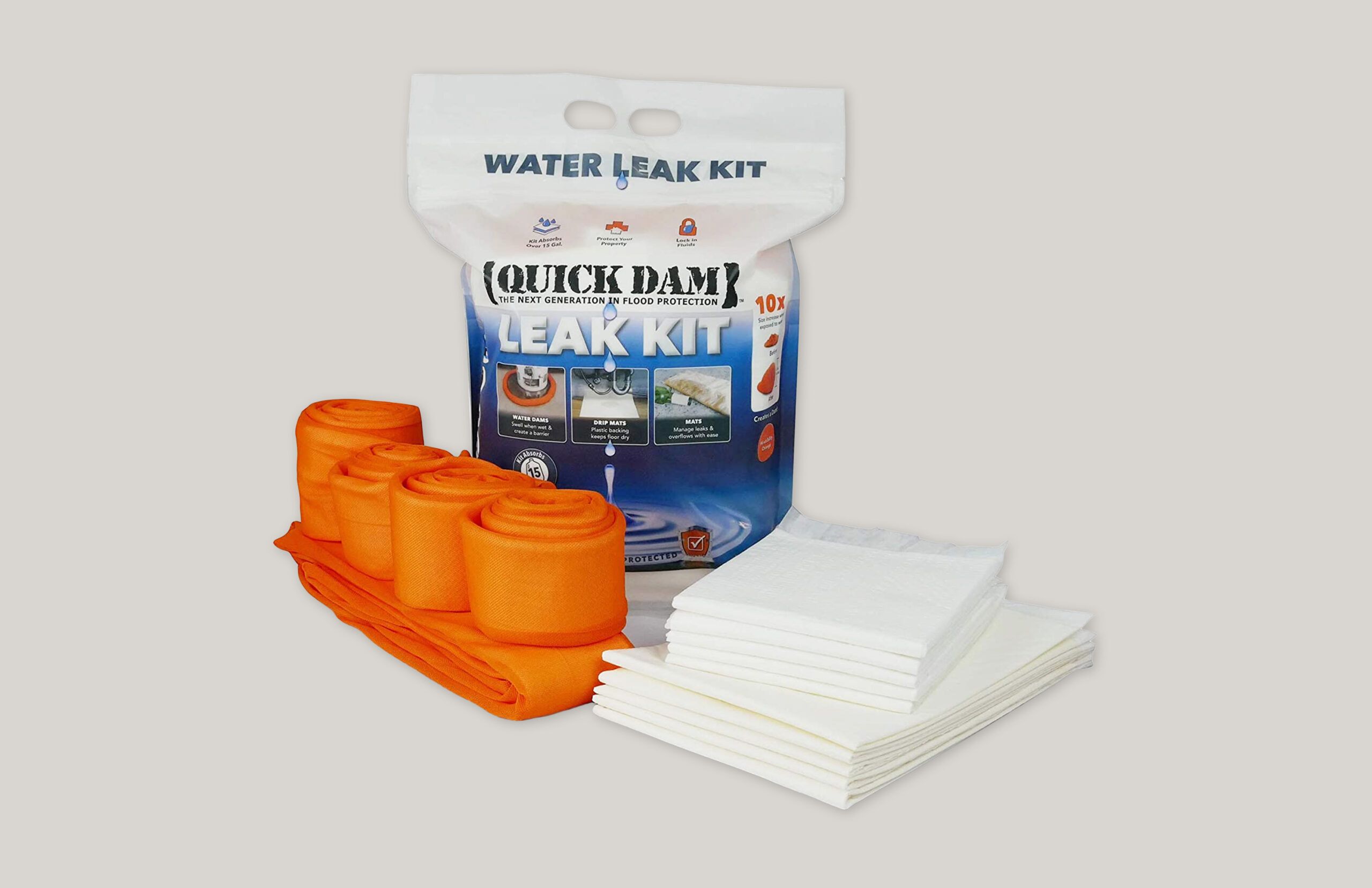 Be prepared and save your home from water damage with this handy kit. It comes with 10 single-use mats in two sizes, each filled with a water-absorbing gel similar to what soaks up moisture in a baby diaper. Place one over a spill or under a leaky sink trap, wet boots, or a just-used snow shovel to catch drips—the gel inside can lock in as much as a quart of water. You'll also get five orange knit snakes that swell as they trap water. Wrap one around something prone to leaking, like a water heater or a toilet, or park it at a doorway as a mini dam to prevent water from entering.
$55; quickdams.com; $40 at Amazon
NiteIze GearPro Utility Strap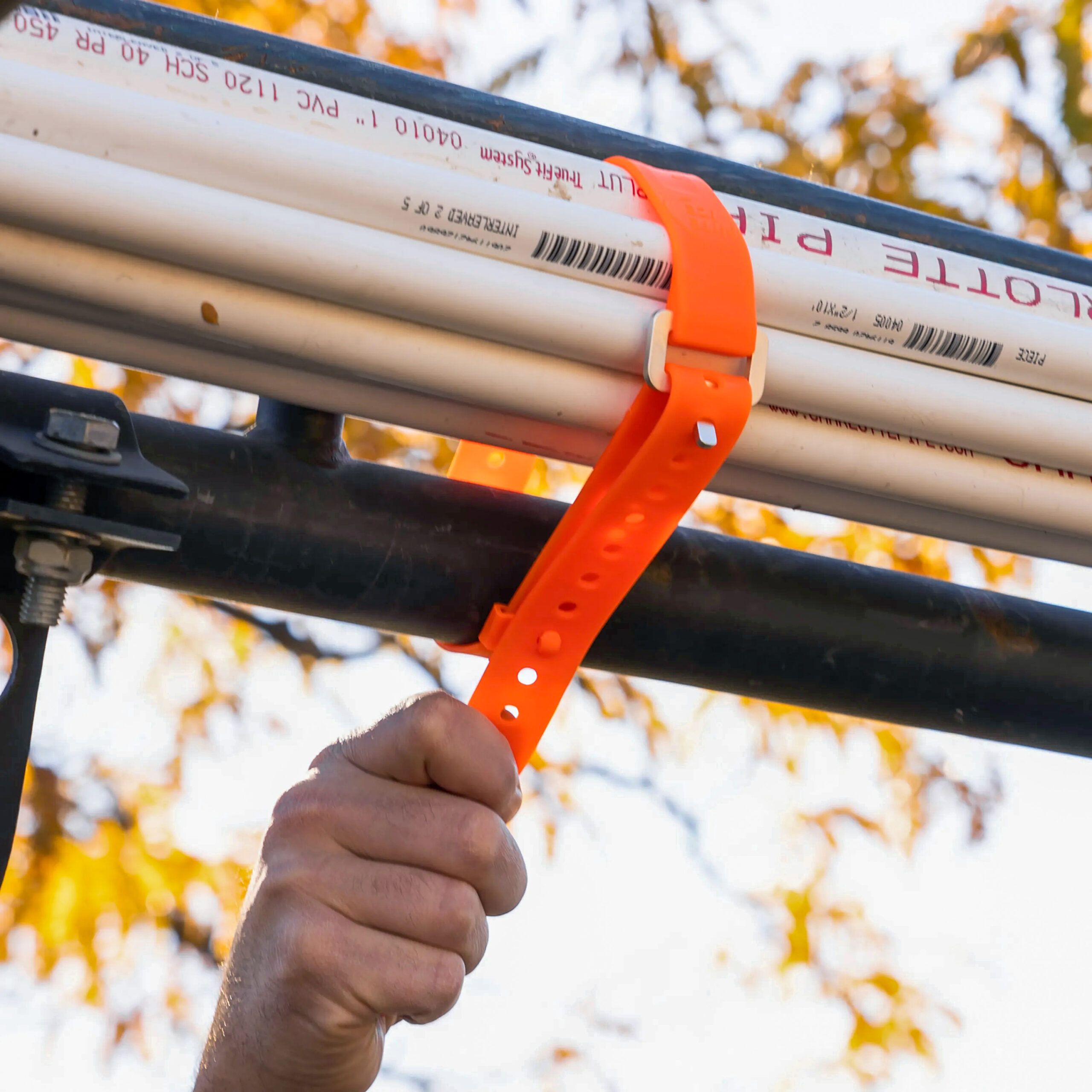 Trade in your zip ties for this reusable belt that's an easy way to organize, carry, or store everything from tools in the garage to lumber you're hauling from the home center. Made from UV-resistant rubber fitted with an aluminum buckle, this strap comes in three lengths which can stretch to tightly secure up to 70- or 80-pound loads. Available mid-May.
From $6; niteize.com
Gerber Dual-Force multi-tool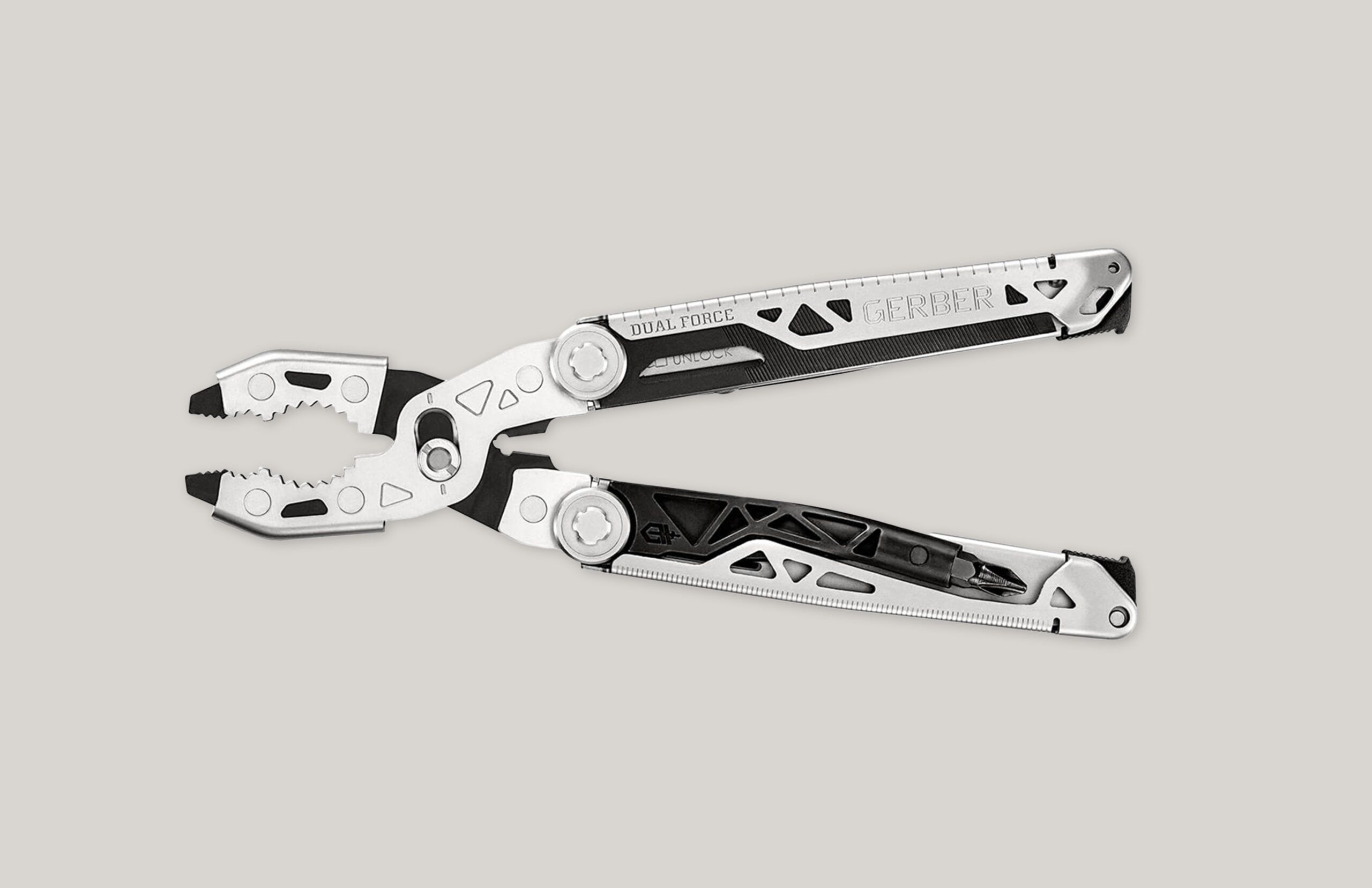 A multi-tool with a sharp blade is great, but one that combines a pair of hard-working pliers and a legit screwdriver is even better. The Dual-Force has a slip-lock plier to grab onto nuts or pipes about 1-inch in diameter (a tricky task to do with needle-nose pliers). The fold-out 3 1/2-inch-long bit holder grips onto any standard bits and keeps your hand far away from the work to get better leverage on screws and fasteners. Plus, it can store two bits on the tool. Available later spring 2022.
$110; gerbergear.com
SureCan 2 + Gallon Utility Can with Spigot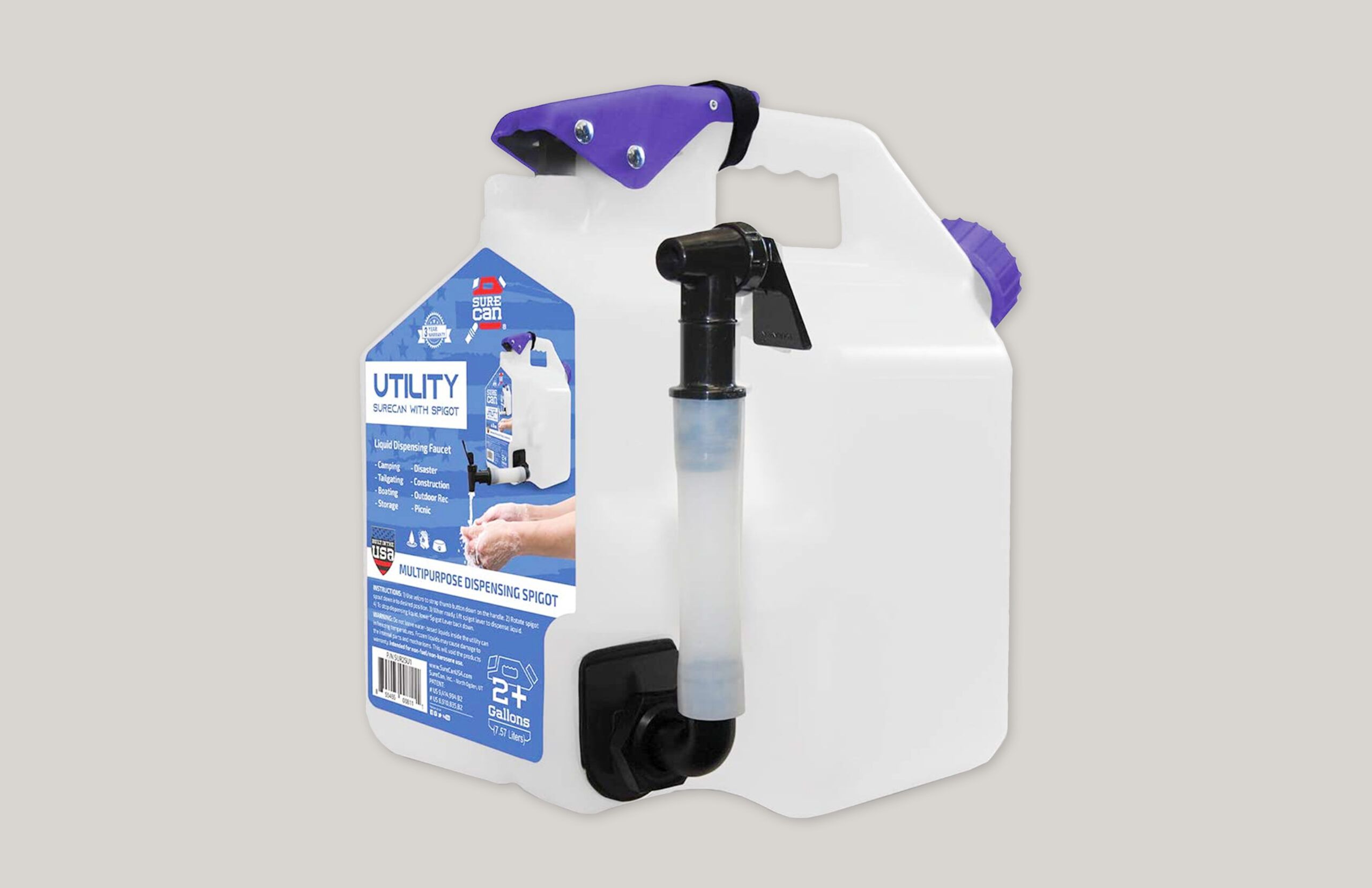 Makers of some of the best gas cans on the market, SureCan now offers a BPA-free utility jug so you can conveniently tote 2 gallons of clean water to a camping or picnic spot, the beach, a job site, or anywhere you need fresh water to drink or wash up. The spigot makes the water easy to access, while a Velcro tab means it can flow hands-free.
$45; Available at Amazon
Kidde Smoke + Carbon Monoxide Alarm with Smart Features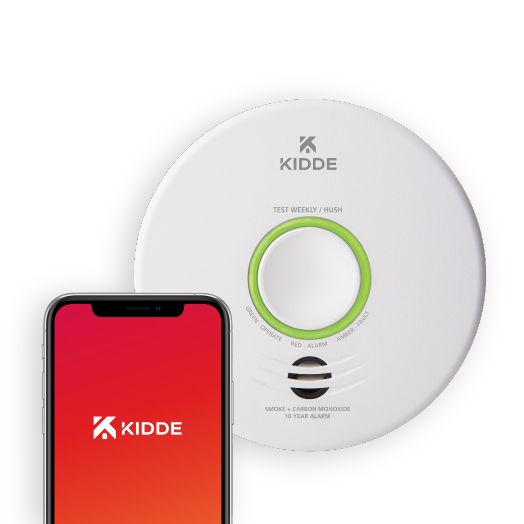 A smart smoke alarm can alert the whole house when it detects an issue, but outfitting a home with one can be expensive. Kidde's new version detects smoke and carbon monoxide, and it can pair, through hardwiring, with other sensors. Along with audible alarms, you'll get alerts on your phone, and they cost about $30 less than comparable smart sensors. It comes with a 10-year sealed backup battery, so it will work even if the power's out.
$90; kidde.com; Available at The Home Depot
Chiptoolz Dot Magnetic Stud Finder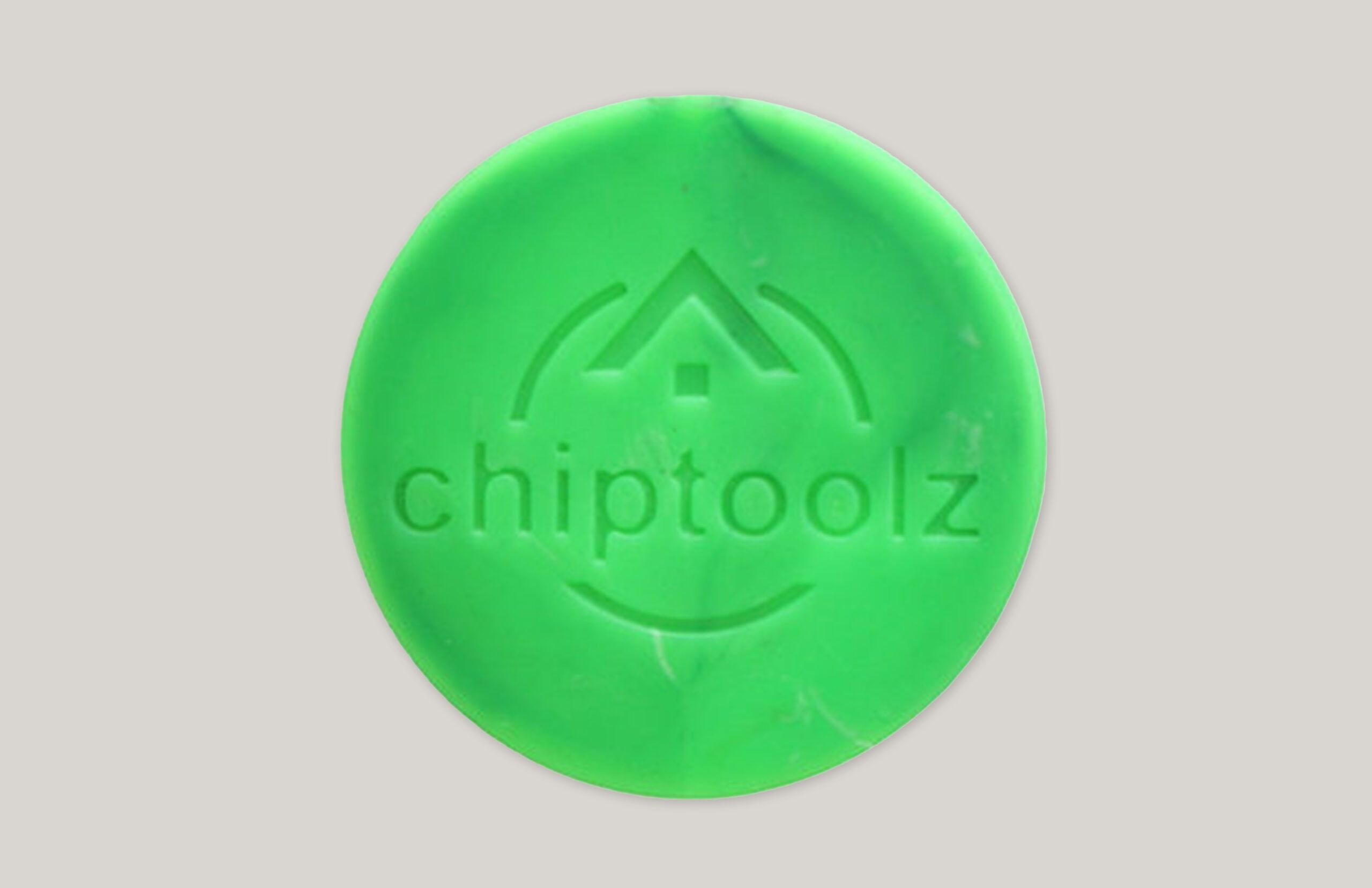 Using a powerful sealed magnet that's 1 1/2-inch-wide, this low-tech stud finder effortlessly zeros in on metal fasteners buried up to an inch away from the wall's surface. You can use it on drywall and thicker plaster and lath or tile walls. The bright green color ensures you'll find it buried in the toolbox.
$9; Available at Amazon
Swan XFlex Heavy Duty Hose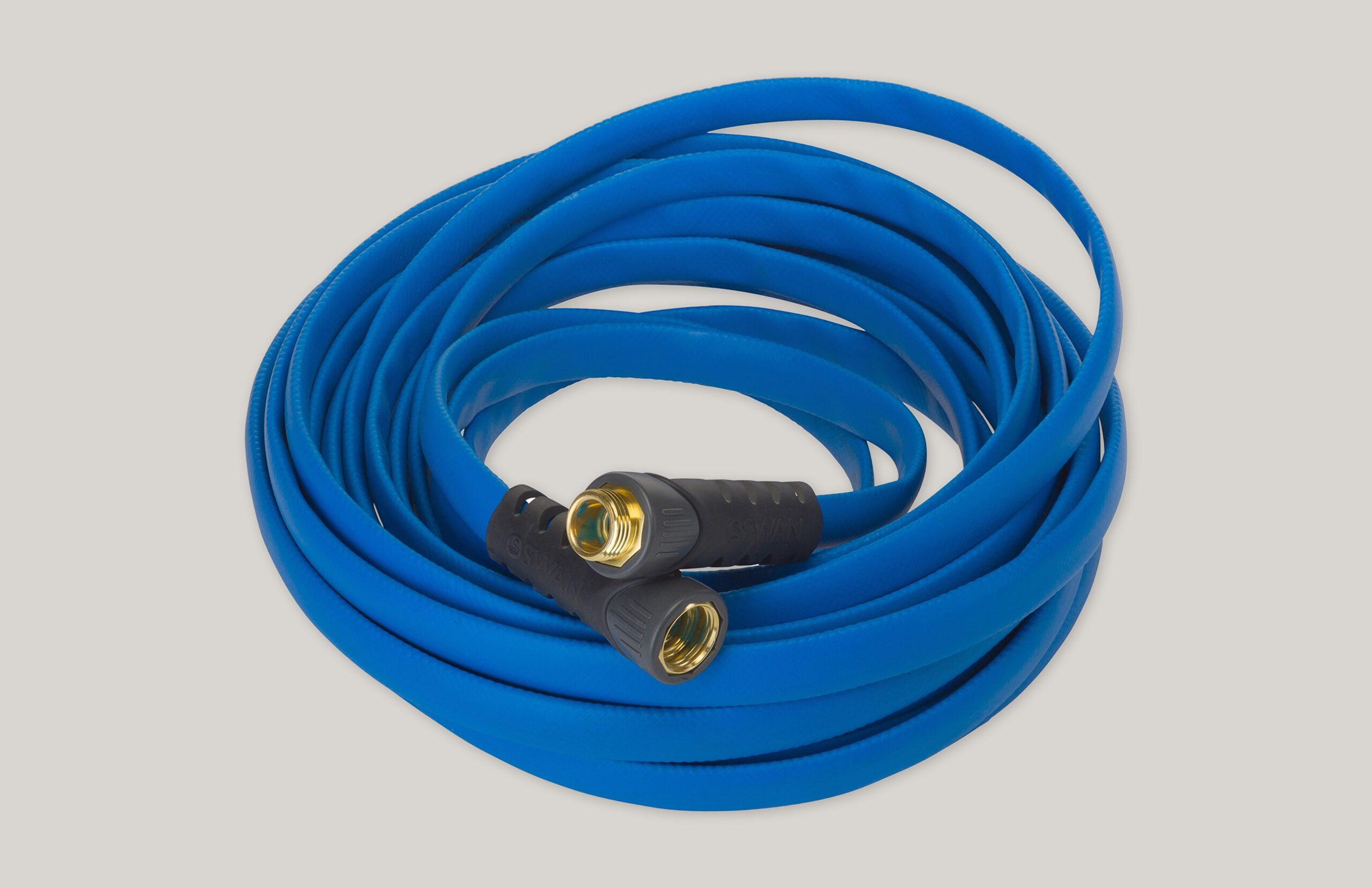 Unlike those As Seen on TV hoses, this one is engineered to last, thanks to a shell made of durable composite rubber. The 5/8-inch diameter, 50-foot hose weighs just under 4 pounds—a full pound and a half less than Swan's UltraLite hose. The kink-free design relies on a plastic x-shaped core interior, so water always has a path to flow even if the hose is severely twisted.
$60; swanhose.com
Rhino Cart All-Terrain Moving Cart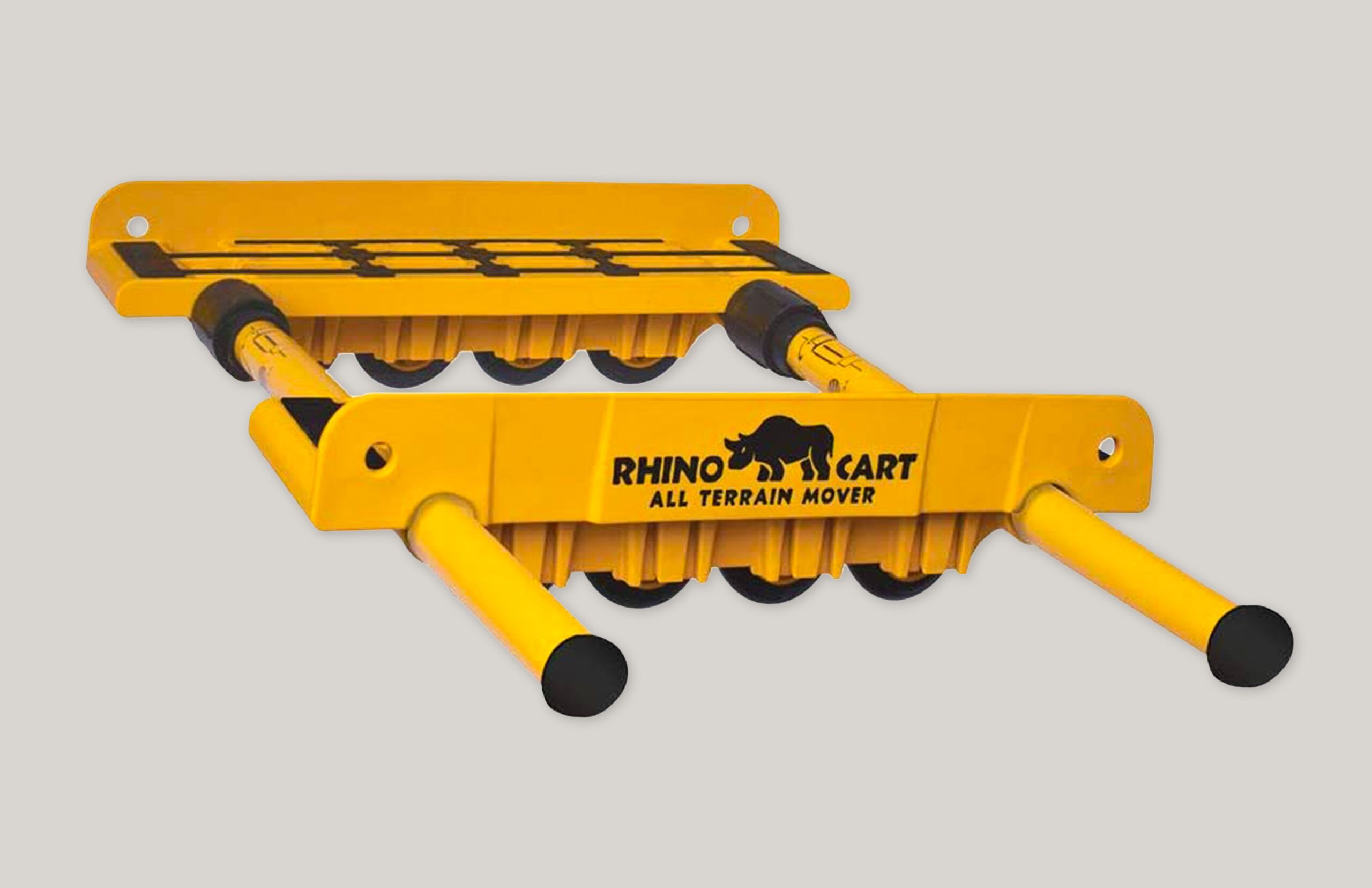 This dolly acts like an SUV to lug oddly shaped, bulky, or heavy items. Eight durable wheels and an adjustable frame allow you to haul large appliances over curbs and thresholds with ease. Squeeze the sides together to transport a few sheets of drywall. Then extend the frame, slap down a piece of plywood as a base, and load it up with 1,500 pounds of bagged soil, rocks, or concrete mix you need to move around the yard.
$140; rhinocart.com; Available at Amazon
Bora Speedhorse XT Adjustable Leg sawhorse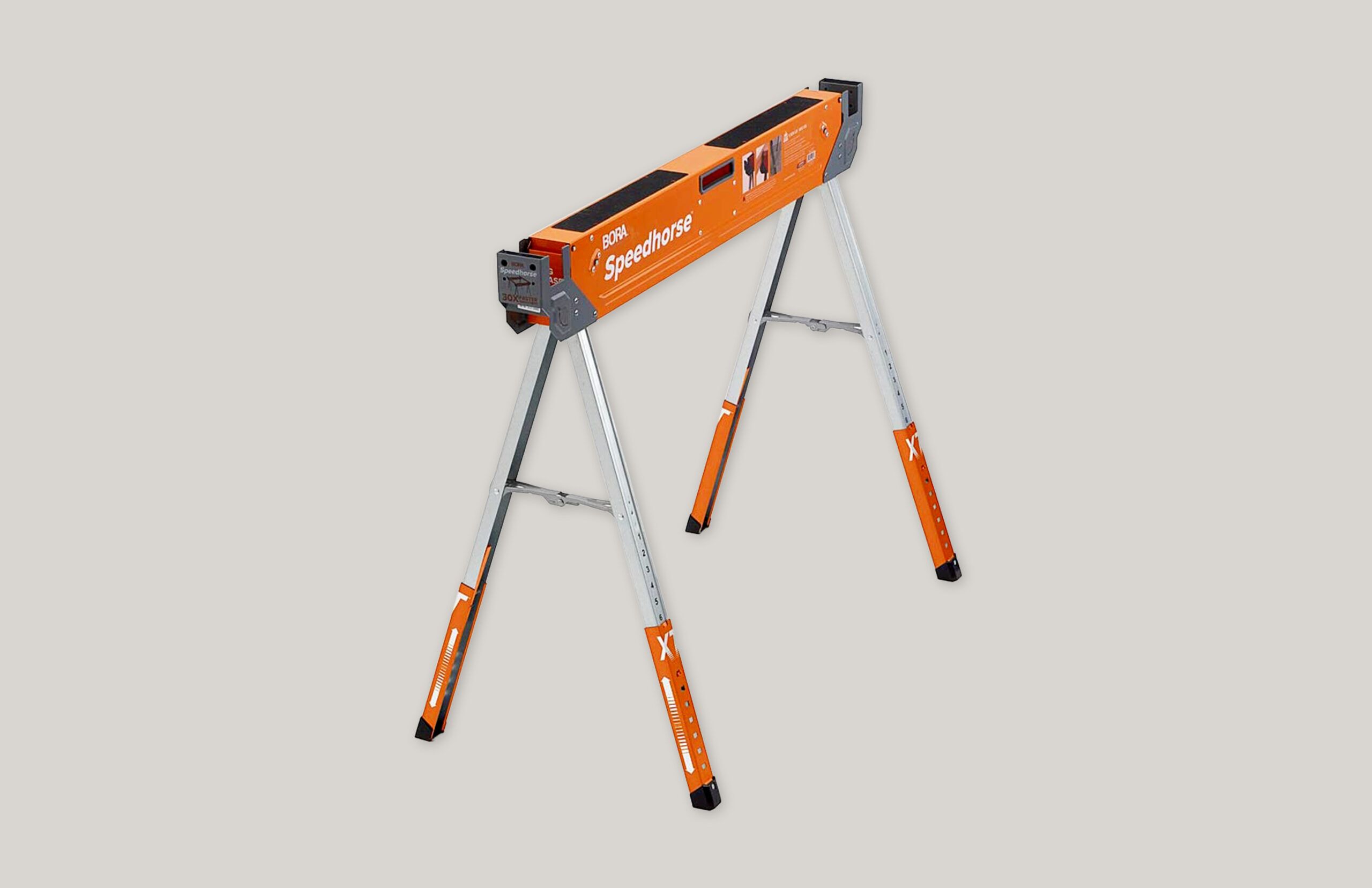 This pair of sawhorses is the perfect solution for a DIYer who needs versatility. They unfurl with the pull of a single trigger, take up almost no space when not in use, and the height is adjustable. Lock them in at 36 inches for assembling something at countertop height or down to 30 inches to act as an outfeed table for a saw. Stretch a couple of 2x4s across them, top that with a sheet of plywood, and you have a workbench in a few minutes capable of supporting 3,000 pounds.
$180 for two; boratool.com; Available at Amazon