From well-known, established brands you'd find at the home centers to industrious entrepreneurs with a great idea, dozens of exhibitors occupy The National Hardware Show with booths displaying new tools, products, and solutions that claim to make life better, easier, or less expensive. Some products look to solve a genuine problem or present an upgrade to an existing solution, while others are a bit more gimmicky.
Visiting the Las Vegas Convention Center for the NHS means checking out booth after booth to find the most innovative tools, gadgets, and gear. Since the first event in 1945, the NHS has been ground zero for manufacturers rolling out new ideas for indoor and outdoor home-improvement products.
See our top picks for tools and other gadgets from this year's NHS event. (Prices shown at the time of publishing).
Standout Products Featured at the 2023 NHS Show
Allway HT-S1 Hightower Telescoping Bucket System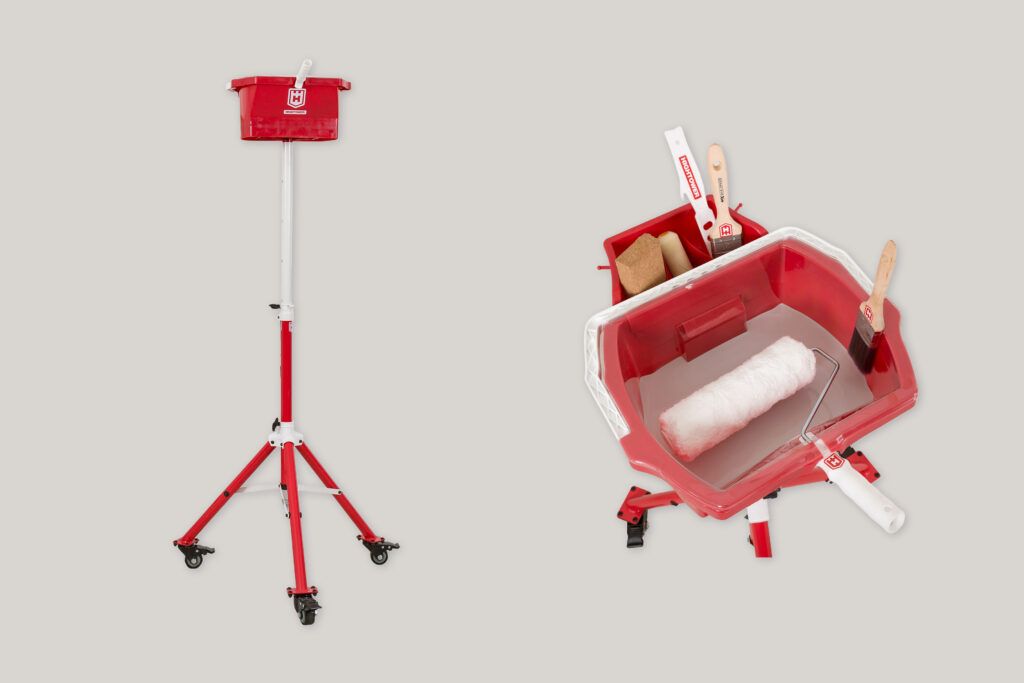 A good number of DIY paint projects require a ladder, which can instantly turn a seemingly simple job into a lot of extra work, what with all the climbing up and down. The Allway system solves that issue, thanks to its sturdy tripod that raises the paint container wherever you are, up to 9 1/2 feet off the ground. The business end is a bucket that holds a half gallon of paint, with a notch to nestle a roller and a magnet to secure a brush.
Adjust the height to a comfortable working position when you're on a ladder, lock the wheels in place, and you're ready to paint. Pop the bucket off the stand and work closer to the floor with everything you need nearby. A detachable tool tray rests on the bucket to keep tape, sandpaper, and other accessories within reach.
$189; Amazon
AirThreds Washable Home Air Filter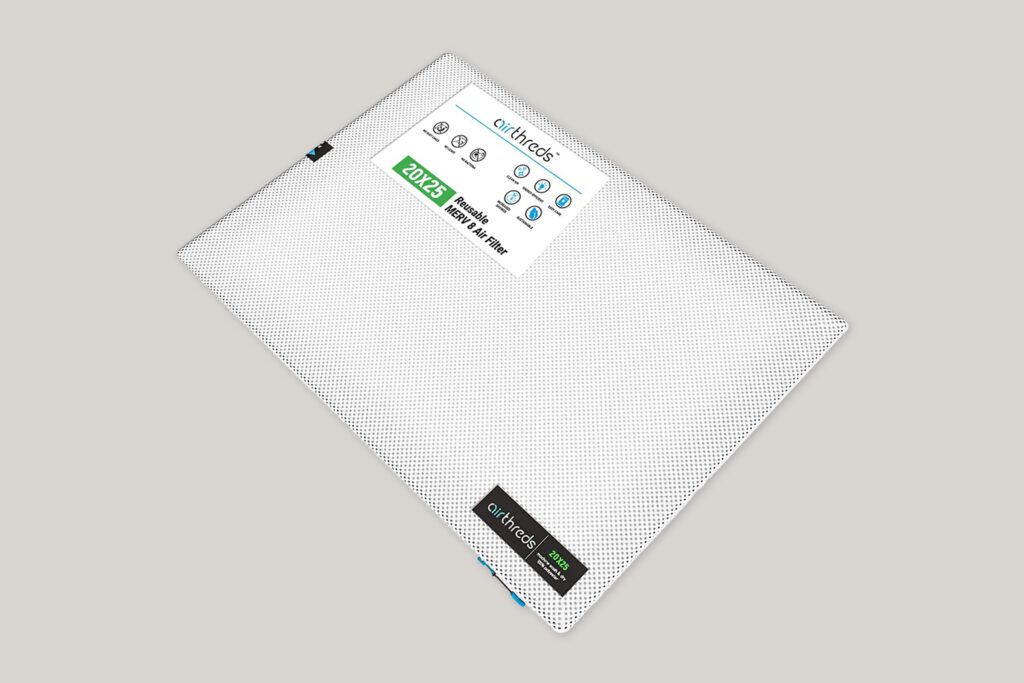 This washable filter stretches over a frame designed to slip into forced air heating and cooling systems. With a Merv rating of 8 (the range for many homes) and a thickness of 1 inch, one sheet of AirThreds can replace up to 36 disposable filters. You can vacuum it for a quickie clean-up or throw it into the washing machine for a deeper scrub. Made from a polyester mesh, the filter catches chemicals, dust, mold, pollen, and pet dander and is warrantied to keep its performance for three years while lasting for 36 washes.
From $60; Amazon
Boona Tandem Shower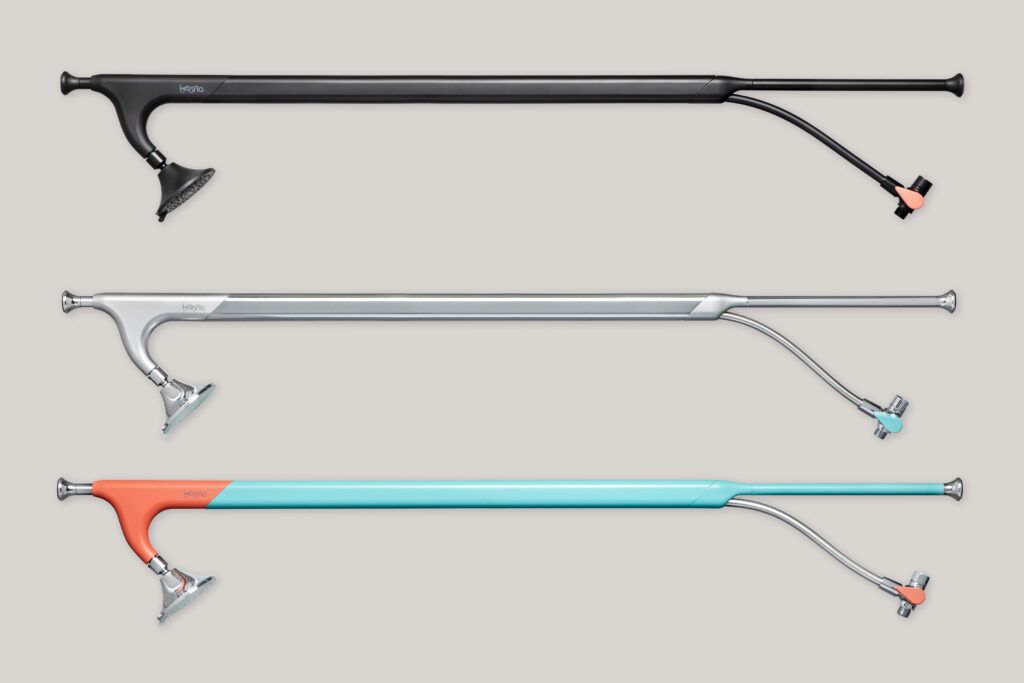 Aimed at couples who want to shower together, the Tandem is an easy, DIY plumbing project that attaches a second showerhead to your existing one, so water sprays evenly on each person. And for single users, it also creates a rain-shower experience and makes washing children or pets easier.
The Tandem uses a tension rod to rest securely between the walls in an alcove shower about 6 inches above the existing fixed or hand-held spray head. Its hose connects to the existing sprayer and splits the incoming flow between the two heads—you can use one or both simultaneously. The new head comes with three spray patterns and is designed for low flow to prevent a weak stream.
From $249; boona.com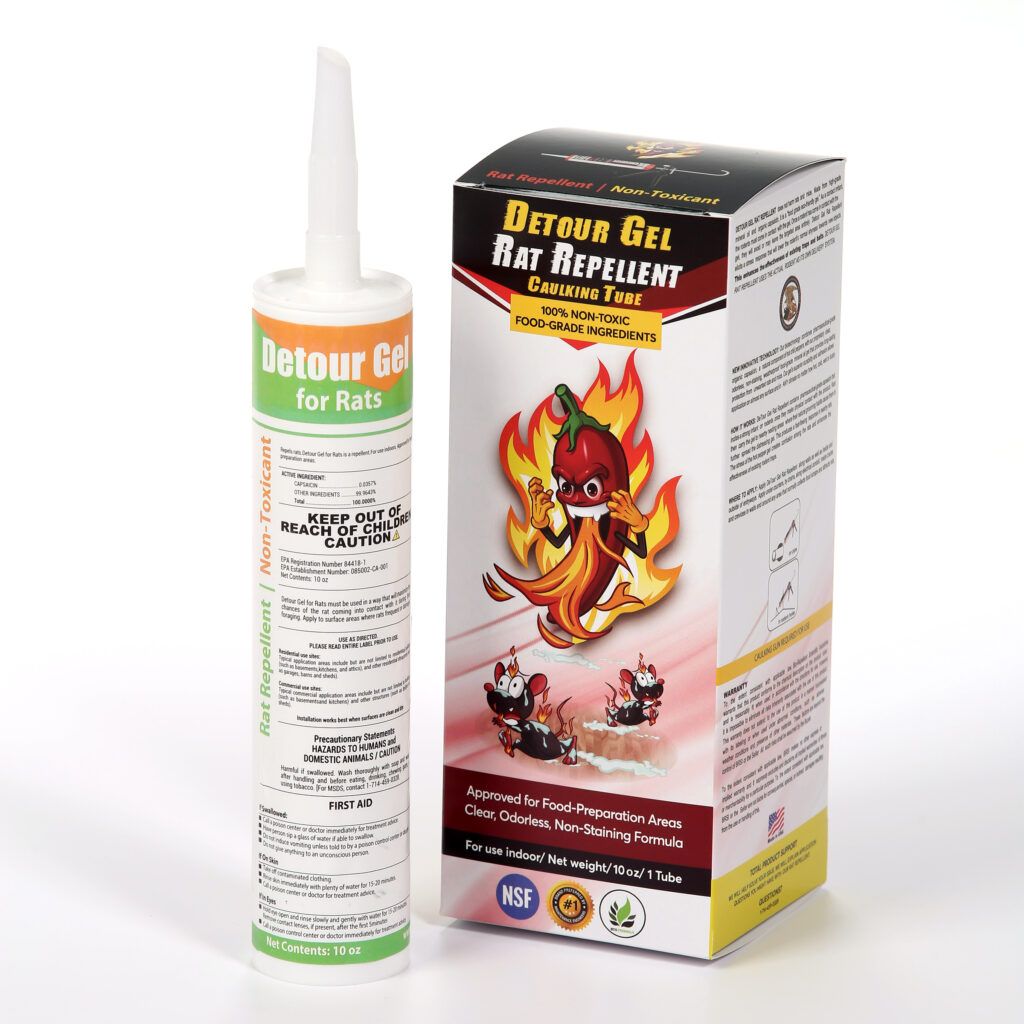 DeTour Gel Rat Repellent Caulking Tube
Fend off pests using the same ingredient that deters the faint of heart from spicy food: capsaicin—exactly what gives chili peppers their kick. And is the reason why rats run from this indoor/outdoor gel-caulk that delivers heat with a pet-safe, food-grade mineral oil base. Each gel tube remains active for about 12 months once squeezed in place along walls, vents, screens, kitchens, around HVAC ducts, or in siding (no worries, it's clear and odorless).
$30 for one tube; Walmart.
Dewalt Stealth Sonic Utility Vacuum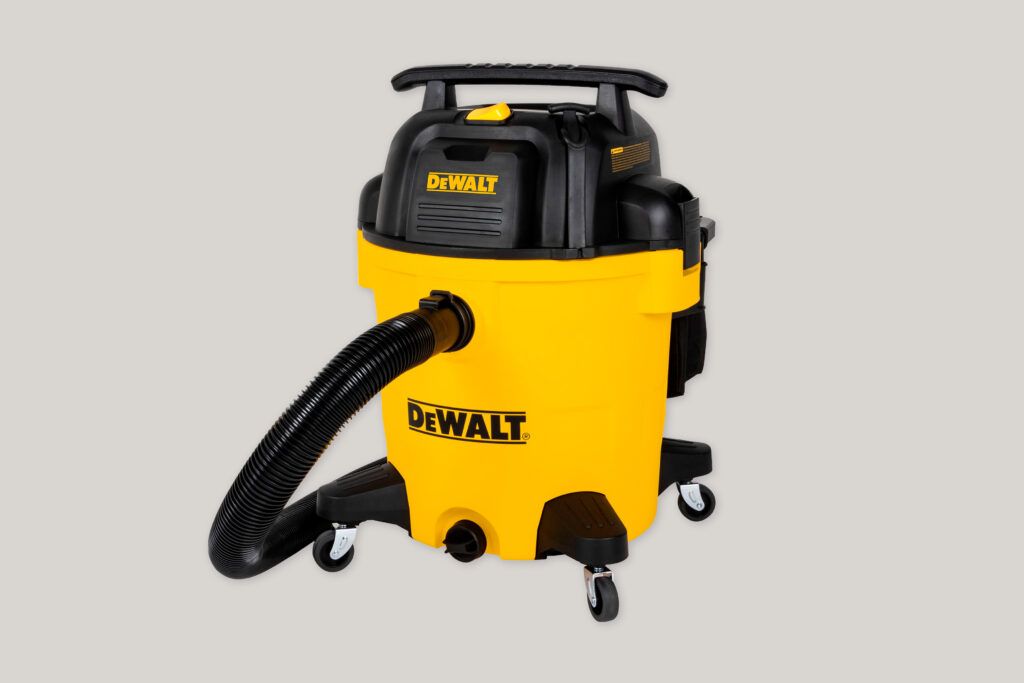 Clocking in at less than 65 decibels—about the volume of a normal conversation—this 12-gallon wet-dry shop vacuum is half as noisy as previous models and is quiet enough to forgo hearing protection. This burly vac is equipped with a better-insulated motor and a diffused rear exhaust, preventing the strong jet stream of air that often kicks up dust. Along with the 12-gallon size, 9- and 16-gallon versions will be available soon.
$179; Home Depot
EcoFlow Blade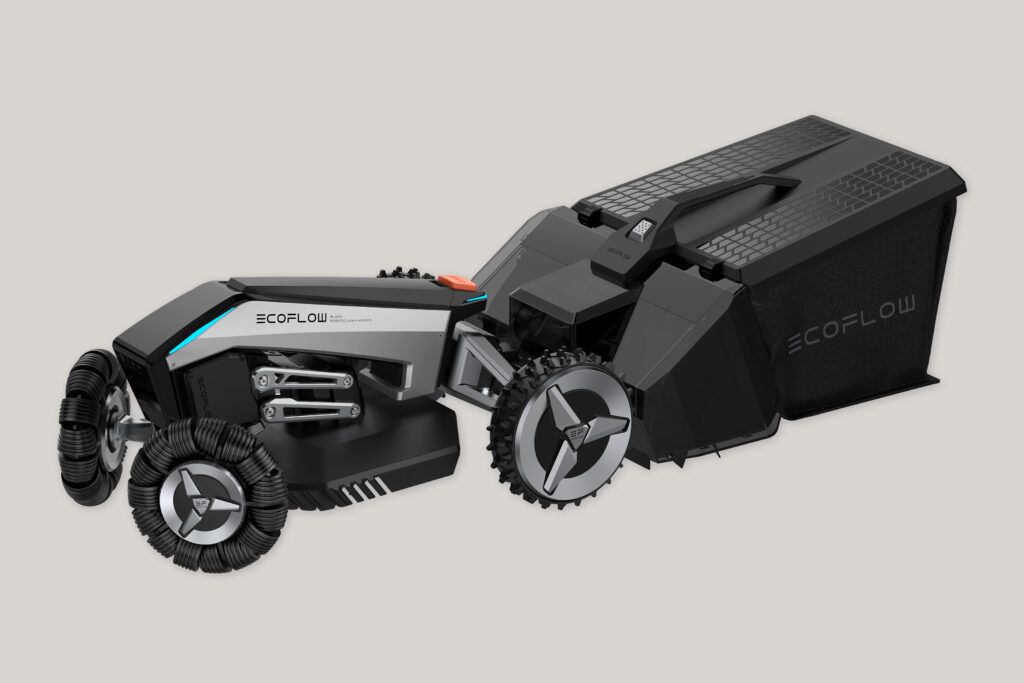 Robotic lawnmowers aren't exactly new. But when the Blade releases this spring, it will have two exciting features that will revolutionize yardwork. The futuristic robot uses GPS to navigate the lawn, replacing the tedious task of burying a boundary wire around the perimeter of the yard. Blade automatically detects obstacles and maneuvers around them, but you can also steer it with the app. Underneath, three blades mow about a 10-inch-wide path while a lawn-sweeping bag collects leaves in the rear.

$2,699; ecoflow.com
Geneverse HomePower Pro Plus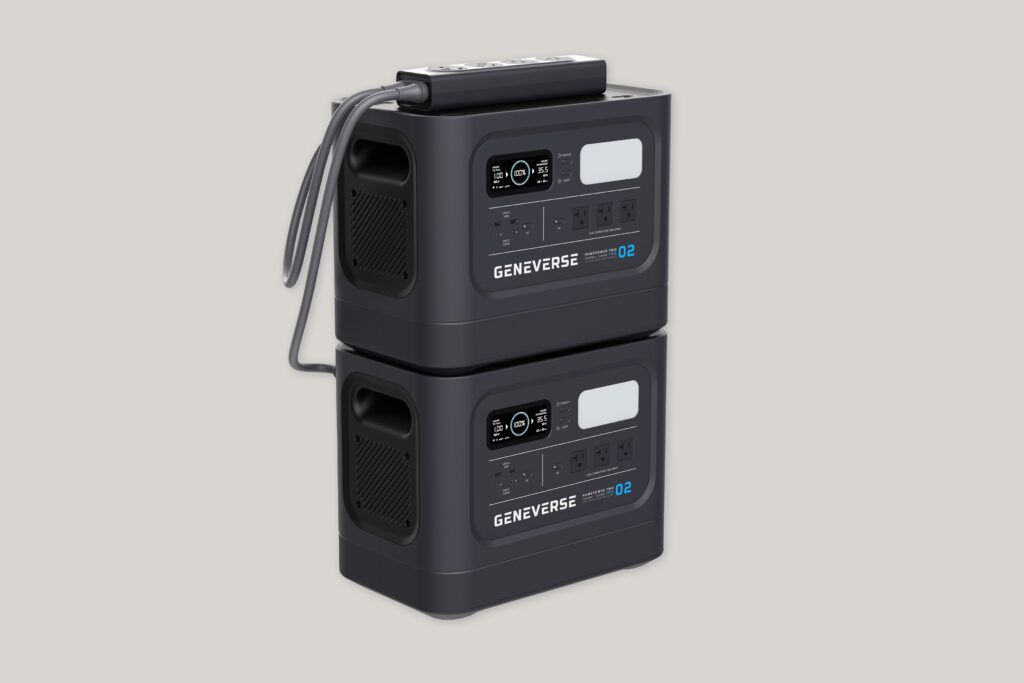 During a power outage, this 2419-watt-hour generator can run essential appliances in a kitchen or, when paired with another model, back up several rooms with the flip of a transfer switch nearby. The easy-to-navigate dashboard displays power usage (and constantly updates as you plug and unplug devices) and how long until it fully charges from the wall outlet or solar panels.
The three 120-volt outlets and USB-A and USB-C ports offer plenty of connectivity. Add in quick deploy solar panels and recharge it in about 4 hours or plug it into a wall and achieve 100 percent battery in half that time. Fully juiced, the Geneverse will keep a refrigerator humming for up to 35 hours, or 70 hours as shown. Best of all, you can run it inside without emissions, and it's virtually silent.
The product is not yet available to purchase. Sign up for the Geneverse newsletter via the link below to receive updates.
Price TBD; Geneverse.com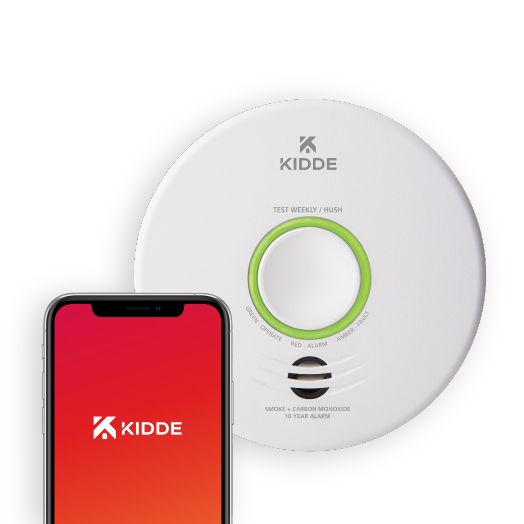 Kidde Smoke + Carbon Monoxide Alarm with Smart Features
A smart smoke alarm can alert the whole house when it detects an issue, but outfitting a home with one can be expensive. Kidde's new version detects smoke and carbon monoxide, and it can pair, through hardwiring, with other sensors. Along with audible alarms, you'll get alerts on your phone, and they cost about $30 less than comparable smart sensors. It comes with a 10-year sealed backup battery, so it will work even if the power's out.
$90; kidde.com; Available at The Home Depot
Melnor Vortex 6-Pattern Nozzle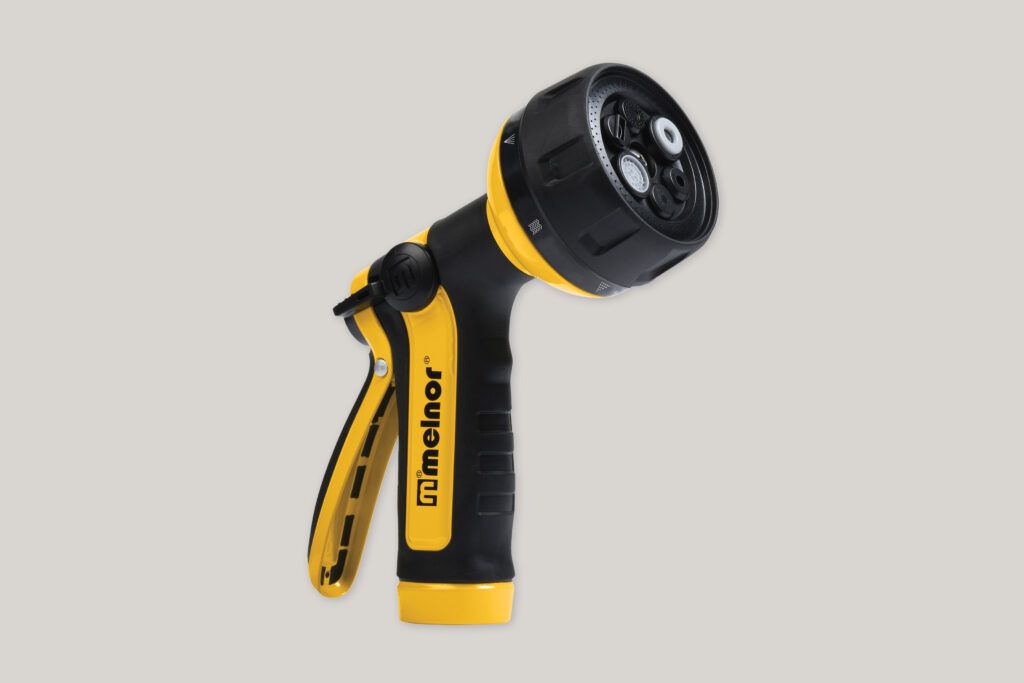 The Vortex borrows similar technology from a pressure-washer sprayer, using a rotating, helix cone of water that is more efficient at blasting dirt and grime off hard surfaces like furniture, walkways, gutters, and siding. But the Melnor isn't just about brawn, some of the other settings include a shower, soaker, and mist to handle just about any watering task in your garden.
$21; Home Depot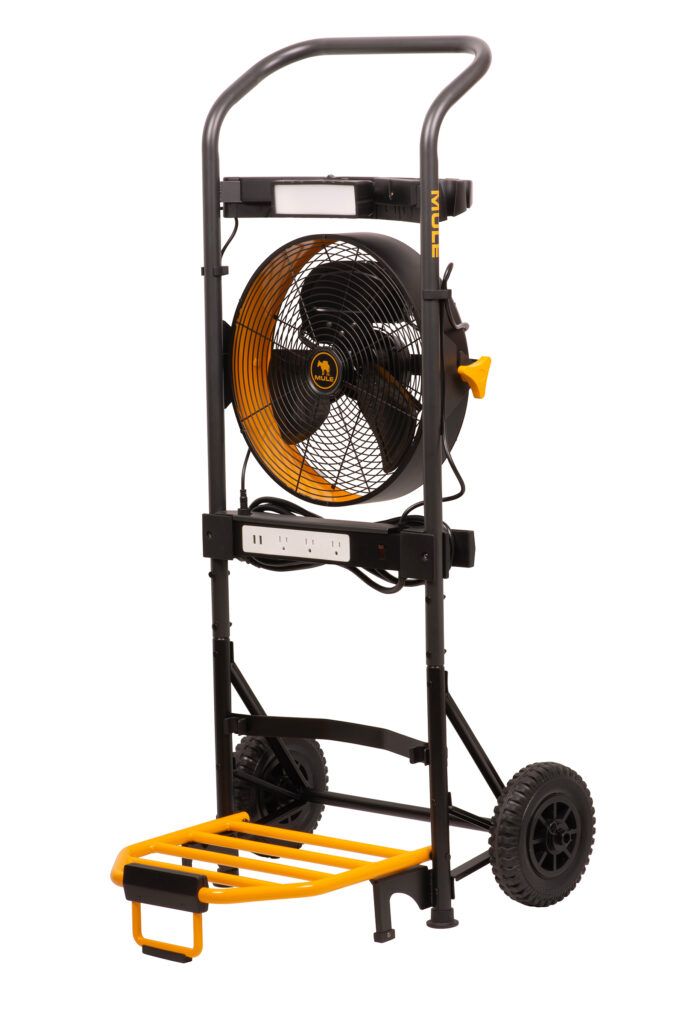 Mule Mobile Workshop
When it launches this summer, the Mule is bound to make every DIYer's life easier. Think of it as a tricked-out hand truck that transports everything needed to complete a project in one trip. The core is a hand truck with a 14 x 20-inch base that can hold up to 200 pounds of buckets, miter saws, lumber, or your latest Amazon purchases, with sturdy feet that stay put when you stop. The handle section of the cart houses a small tools tray, a LED work light, a fan, and a power strip. Paired with a portable table and the 10 ½ foot power cord, the Mule turns into a workshop on the move. When the project's done, fold the cart up for easy storage.
$300; mule-it.com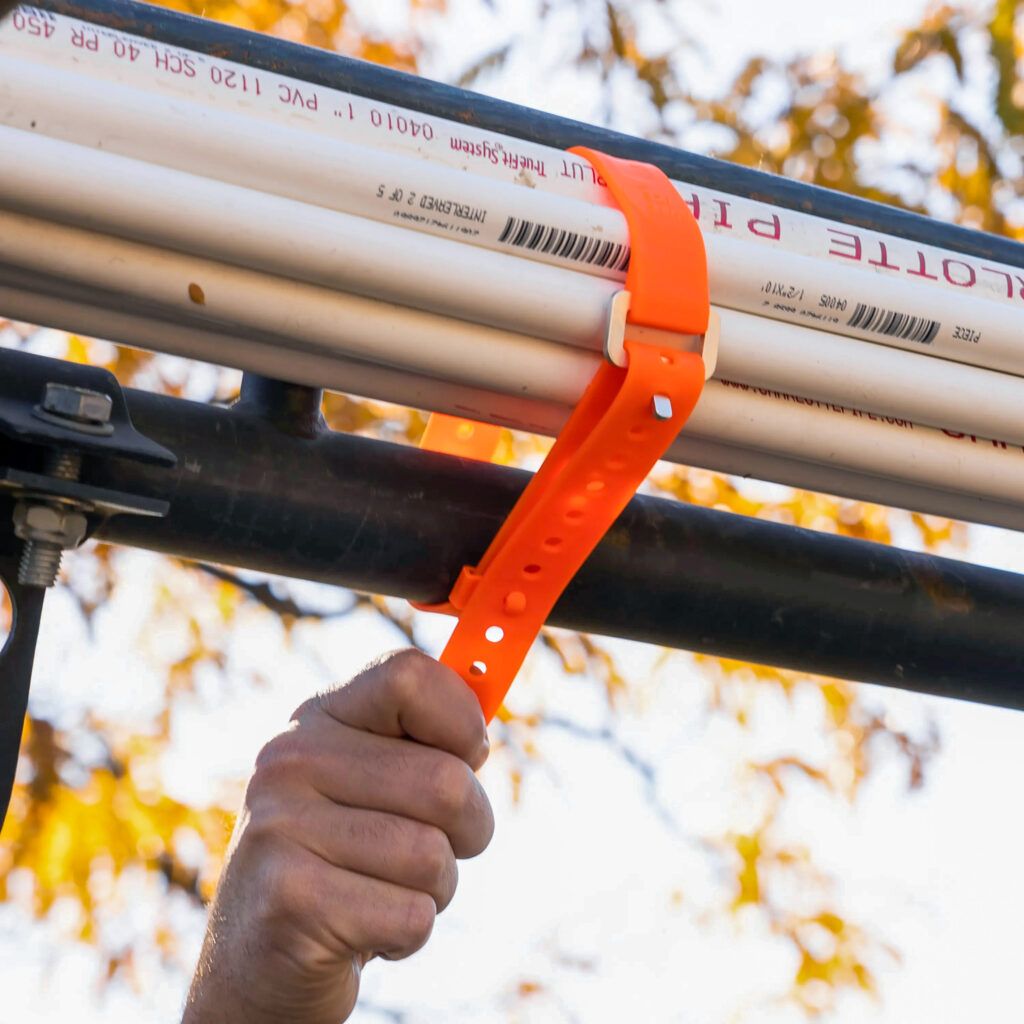 NiteIze GearPro Utility Strap
Trade in your zip ties for this reusable belt that's an easy way to organize, carry, or store everything from tools in the garage to lumber you're hauling from the home center. Made from UV-resistant rubber fitted with an aluminum buckle, this strap comes in three lengths which can stretch to secure up to 70- or 80-pound loads tightly. Available mid-May.
From $6; niteize.com
Otto Studio Peel-And-Stick Wallpaper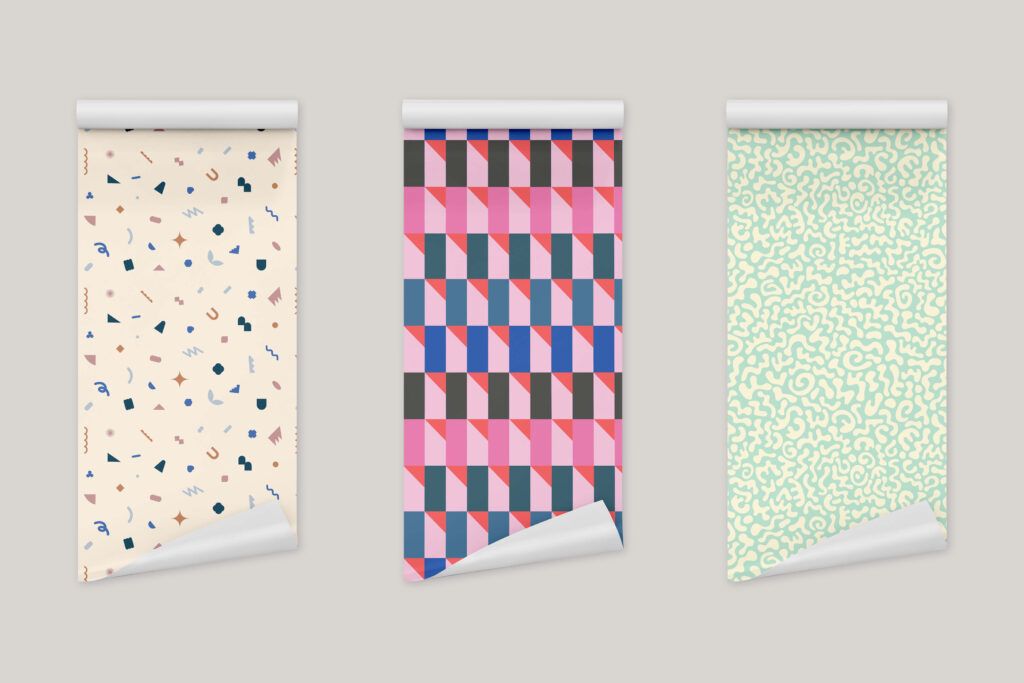 Traditional wallpaper has a reputation for being difficult to install and take down. Though many of the peel-and-stick options that have come out are easier to apply, most feel cheap and papery—until now. Otto Studio's adhesive wallpaper is made of textured, hefty vinyl or thick paper that is repositionable and removable—so it goes up in a snap and comes off just as effortlessly. The VOC- and PVC-free designs come in a wide range of punchy colors and patterns.
About $67 for 10 square feet; thisisottostudio.com
Quick Dam Indoor Flood Control Kits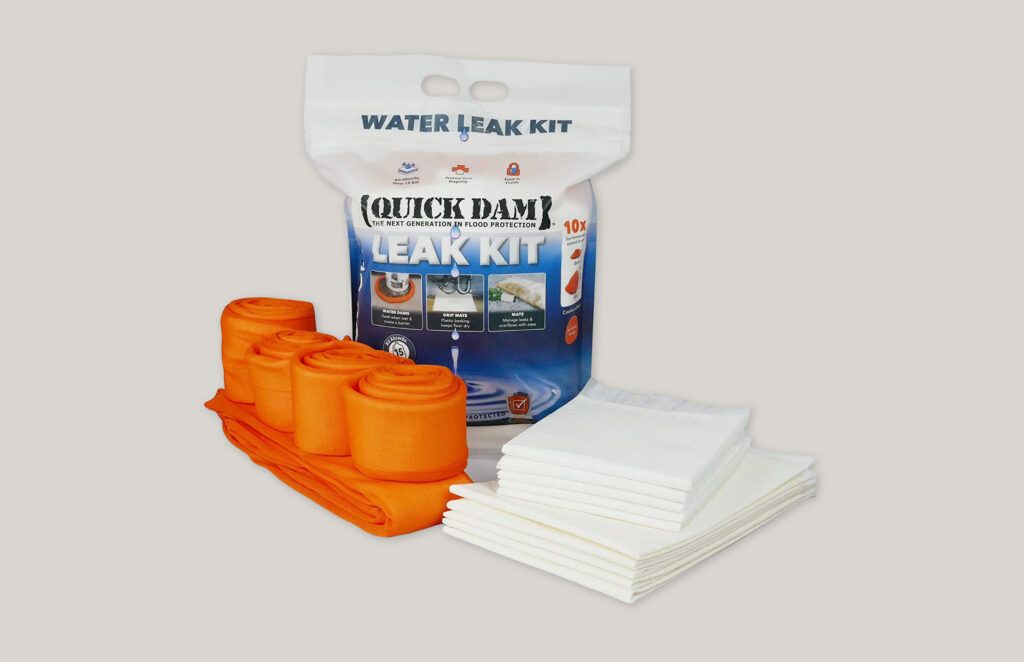 Be prepared and save your home from water damage with this handy kit. It comes with 10 single-use mats in two sizes, each filled with a water-absorbing gel similar to what soaks up moisture in a baby diaper. Place one over a spill or under a leaky sink trap, wet boots, or a just-used snow shovel to catch drips—the gel inside can lock in as much as a quart of water.
You'll also get five orange-knit snakes that swell as they trap water. Wrap one around something prone to leaking, like a water heater or a toilet, or park it at a doorway as a mini dam to prevent water from entering.
$59; quickdams.com; $57 at Amazon
Rhino Cart All-Terrain Moving Cart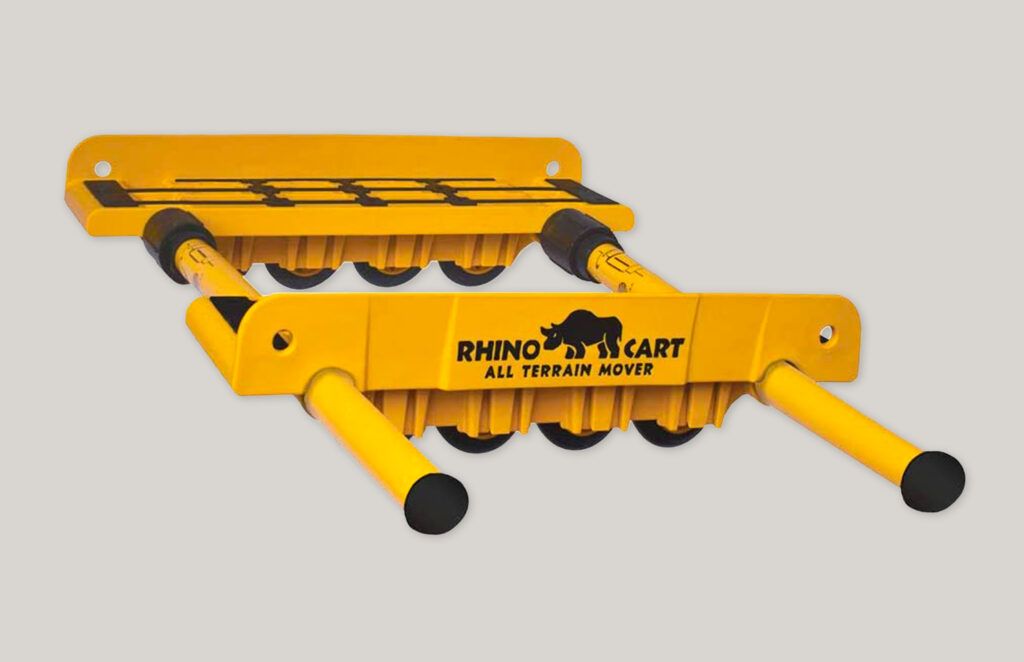 This dolly acts like an SUV to lug oddly shaped, bulky, or heavy items. Eight durable wheels and an adjustable frame allow you to haul large appliances over curbs and thresholds easily. Squeeze the sides together to transport a few sheets of drywall. Then extend the frame, slap down a piece of plywood as a base, and load it up with 1,500 pounds of bagged soil, rocks, or concrete mix you need to move around the yard.
$140; rhinocart.com; Also available at Amazon
SureCan 2 + Gallon Utility Can with Spigot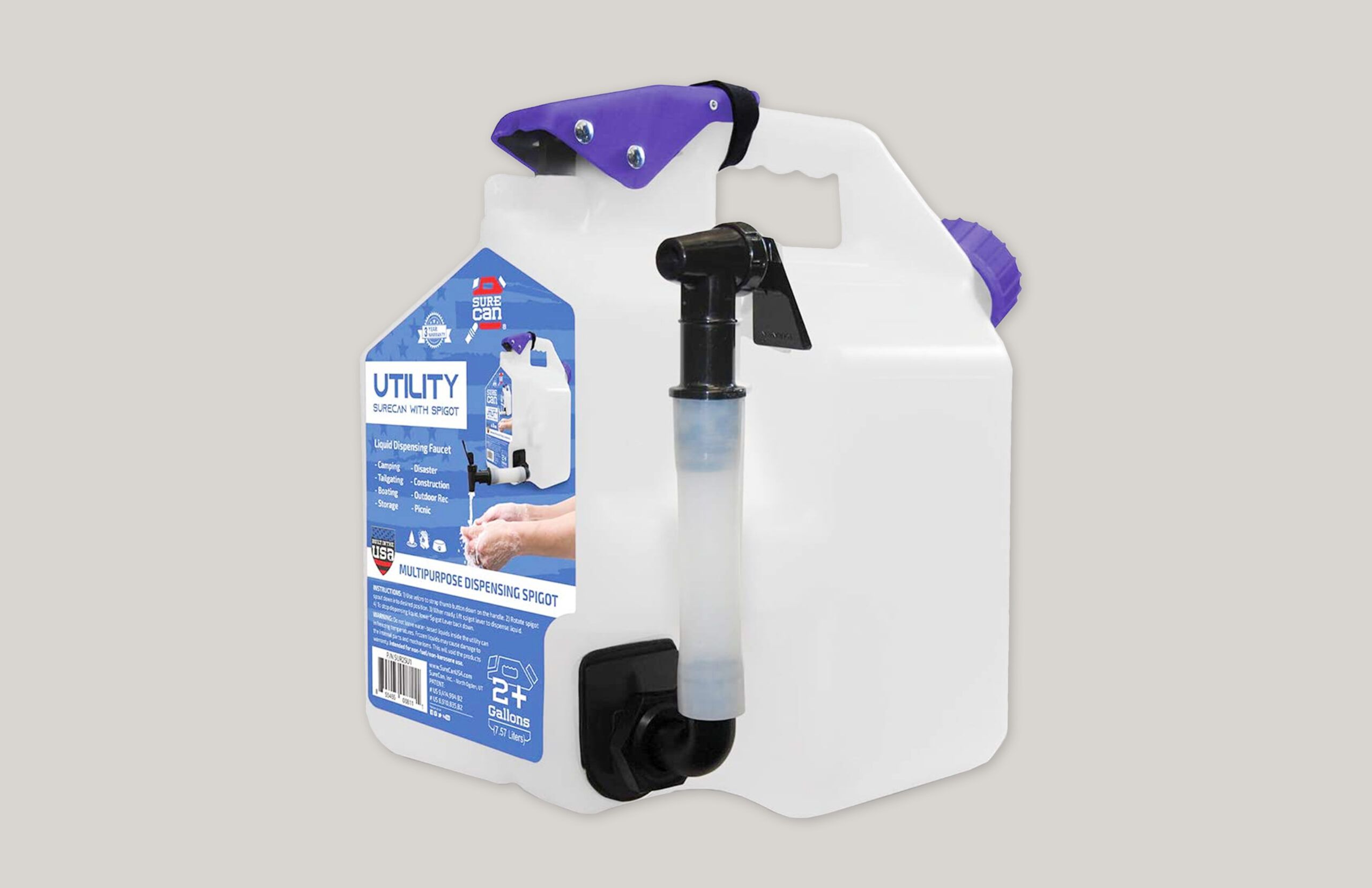 Makers of some of the best gas cans on the market, SureCan now offers a BPA-free utility jug so you can conveniently tote 2 gallons of clean water to a camping or picnic spot, the beach, a job site, or anywhere you need fresh water to drink or wash up. The spigot makes the water easy to access, while a Velcro tab means it can flow hands-free.
$43; Available at Amazon
SmartSquare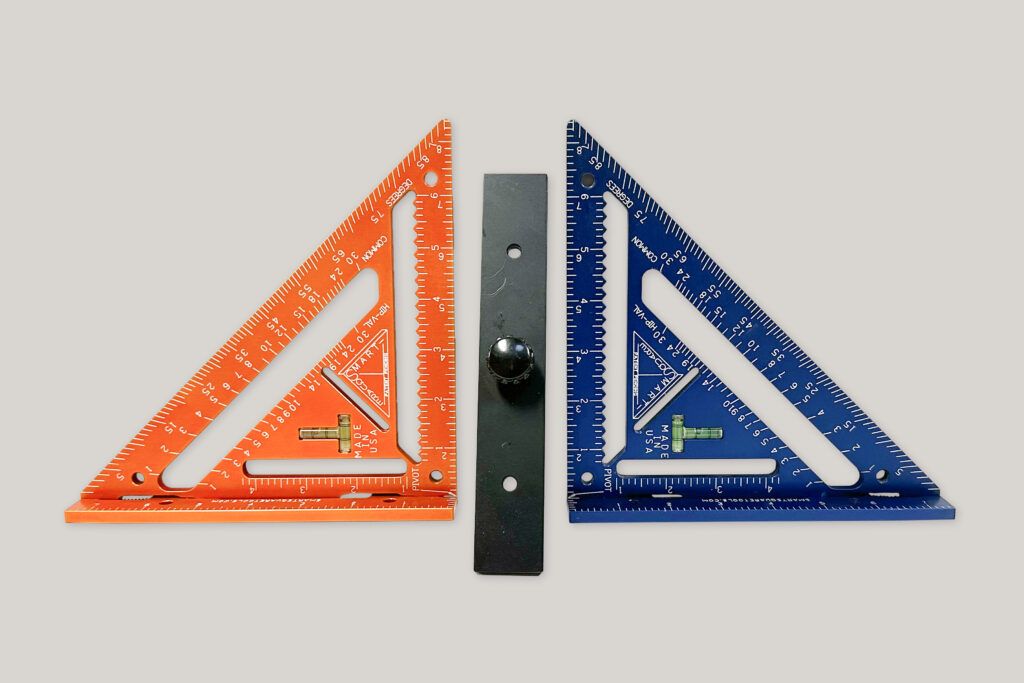 Even DIYers who are not laying out roof parts or stair stringers daily can appreciate the utility of a rafter square. The tool has remained, essentially, the same for generations, but the SmartSquare adds a clever design. A spring-loaded fence flips in any of three positions so it works like a traditional square, or it remains flat, aligned with the blade. That flexibility means you can rest the tool flat on the floor or a project without the fence lifting it off the work surface. The accessory block tightens in place to act as a jig that makes repeated markings fast and accurate, while a pair of built-in level vials essentially replaces a torpedo level on most applications.
Pricing TBD; smartsquaretools.com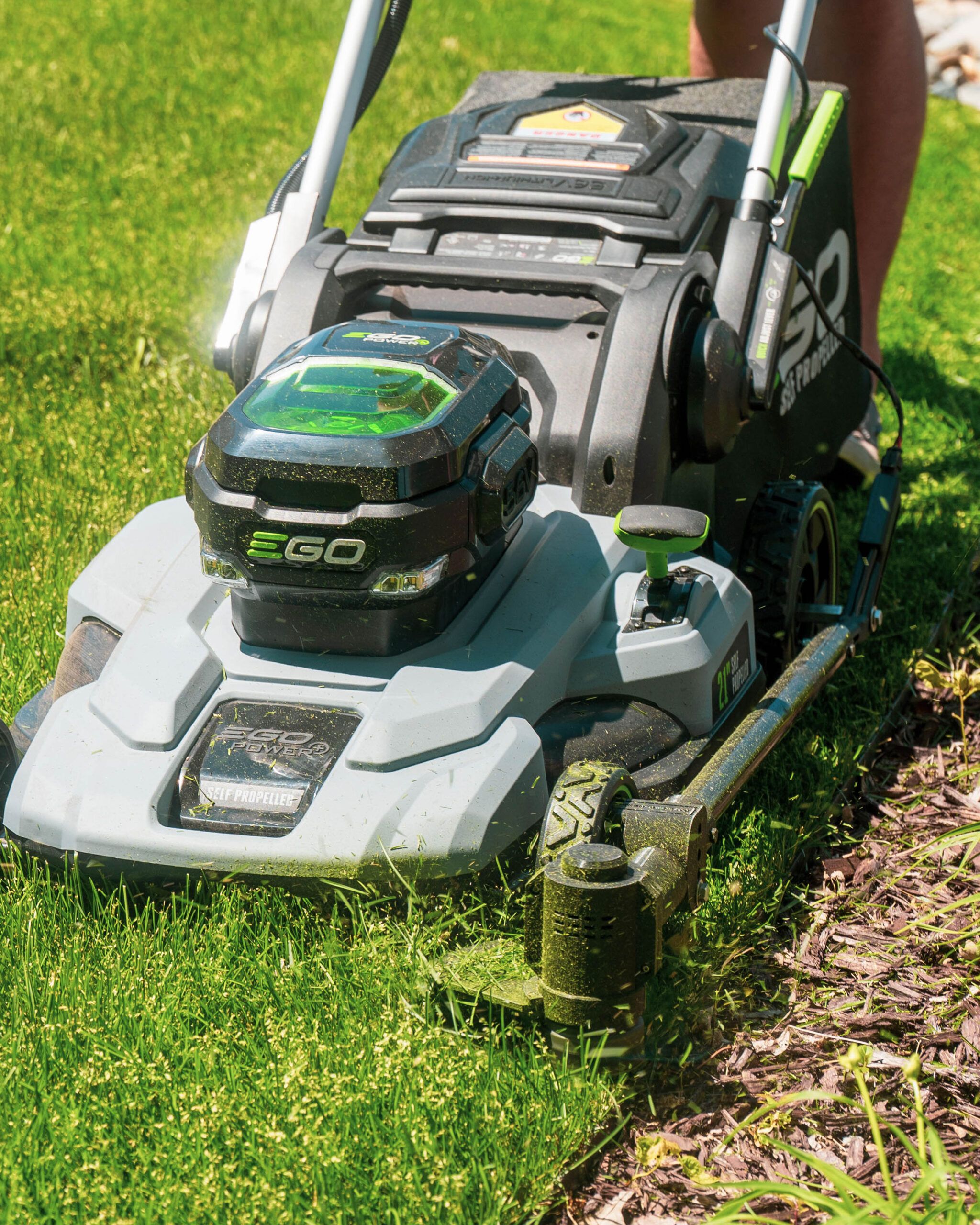 Trimyxs String Trimmer and Edger Lawn Mower Attachment
A manicured lawn requires the one-two punch of mowing and trimming. Save a step with Trimyxs, a battery-powered universal attachment that places a string trimmer right where you need it. The trimmer attaches to the wheels of many gas- and battery-powered walk-behind mowers, keeping a 12-inch diameter cutting head just ahead of the wheel where it can trim or edge the lawn.
Powered by its own rechargeable 20-volt battery, the trimmer engages with the pull of a trigger, and the clippings are funneled underneath the mower to be mulched.
$200; trimyxs.com
Vegepod Raised Garden Bed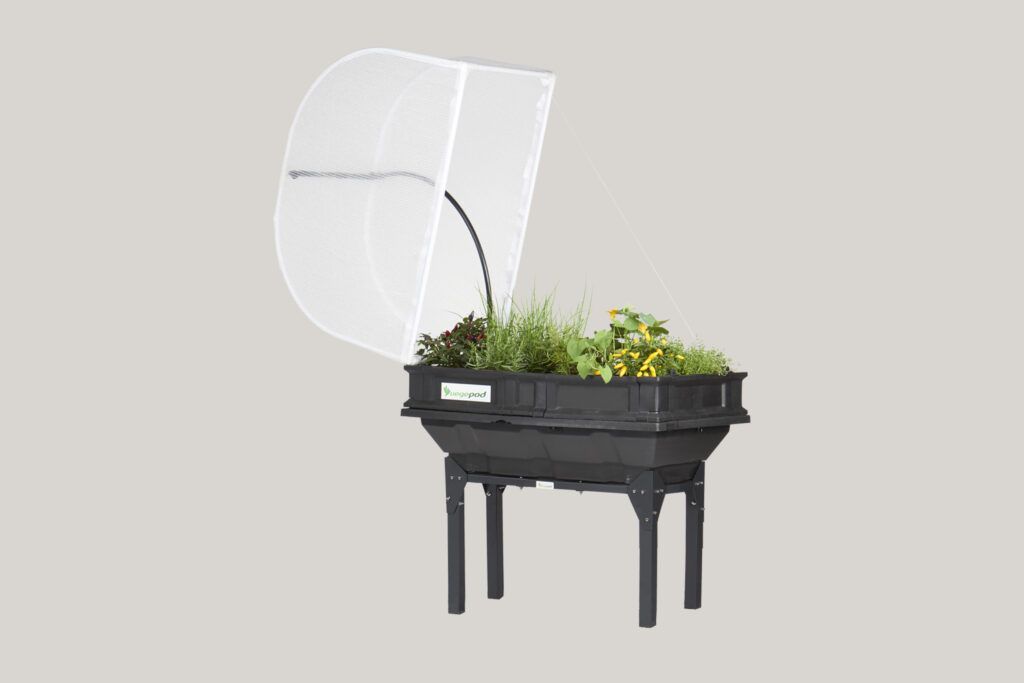 Plant maintenance, simplified. Once you water plants in the Vegepod, its hollow base collects and maintains the excess moisture, which then can be wicked back up through the soil so it stays well hydrated. Available in three sizes, the smallest is 39 x 20 inches with a generous 11-inch depth that requires only 4 cubic feet of soil—just a couple of bags from the home center.
Place the container on the ground or an accessory stand, and use the attached polyethylene knitted mesh cover to protect young sprouts from harsh sun, frost, insects, and animals, while still allowing water and air to pass through. Irrigation is built into the lid and connects to a garden hose.
From $229; Amazon
Witt Etna Rotante Pizza Oven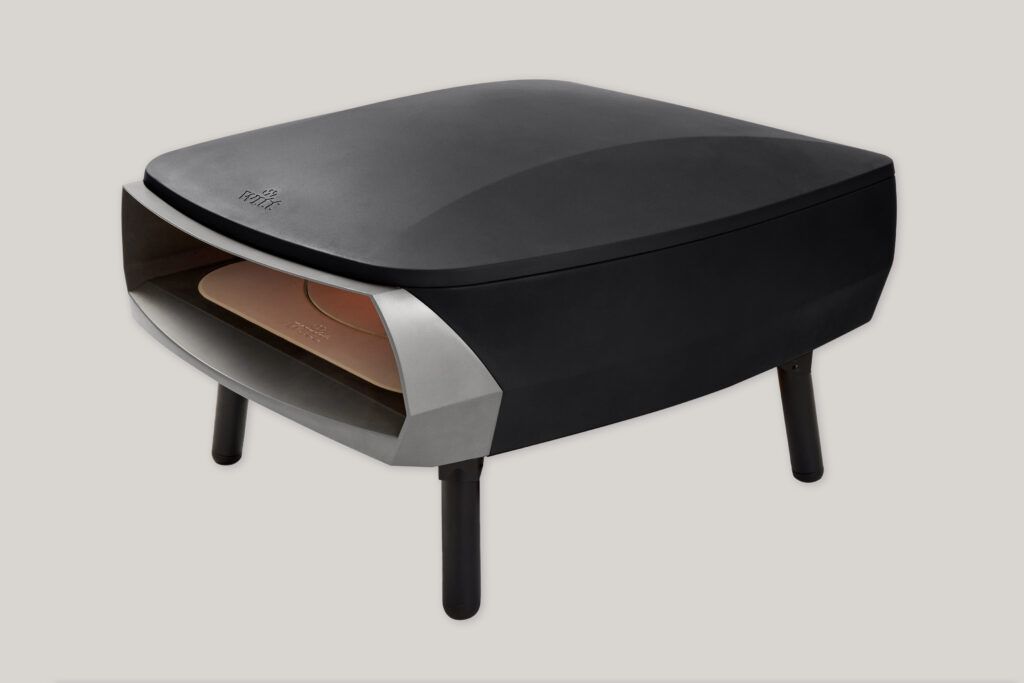 The trickiest part of making pizza at home is ensuring uniformly melted cheese and hot toppings on top and an evenly charred crust underneath. This is typically achieved by manually rotating the pie inside a scorching hot, narrow oven—and that's something that every Pizzaiolo knows takes practice to master.
The Etna sidesteps this issue with a U-shaped gas burner across the back of the oven (replacing the more common bar shape) that reaches over 900 degrees Fahrenheit in about 15 minutes. Underneath, a second heater torches the underside of the rotating pizza stone to crisp the crust simultaneously. The result is perfectly cooked pies up to 16 inches wide in about 1 minute.
$899; wittpizza.com