Magic Touch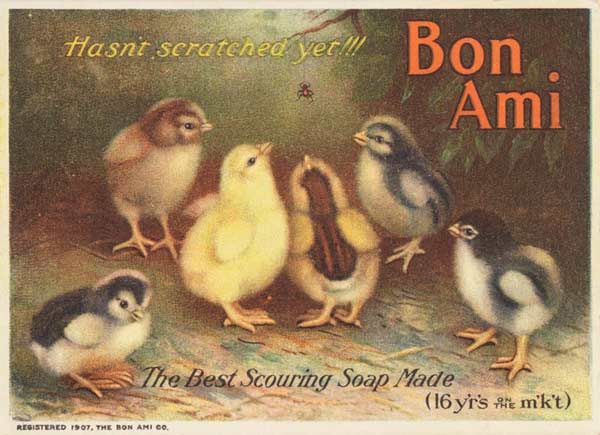 Many old-school cleansers boast more than eye-catching retro packaging and formulas that have stood the test of time—they also come with great stories of American ingenuity. Here's how a few of these products became the classics we know and still love today.
Bon Ami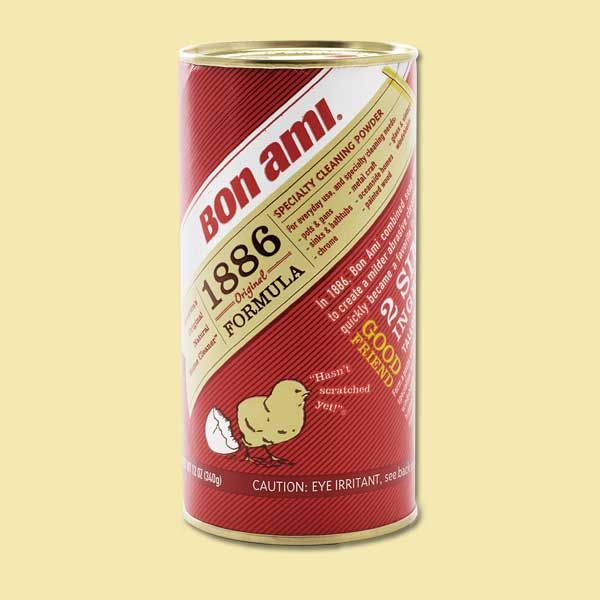 In the late 19th century, scouring soaps were made with powdered quartz. When the quartz was mined, the mineral feldspar was discarded as trash. J.T. Robertson saw an opportunity to use the softer and cheaper feldspar to make a less abrasive cleanser, and in 1886, Bon Ami was born. The product's popularity grew thanks to the little chick on the label and one of the earliest successful advertising slogans, "Hasn't scratched yet!"
Dr. Bronner's Magic Soaps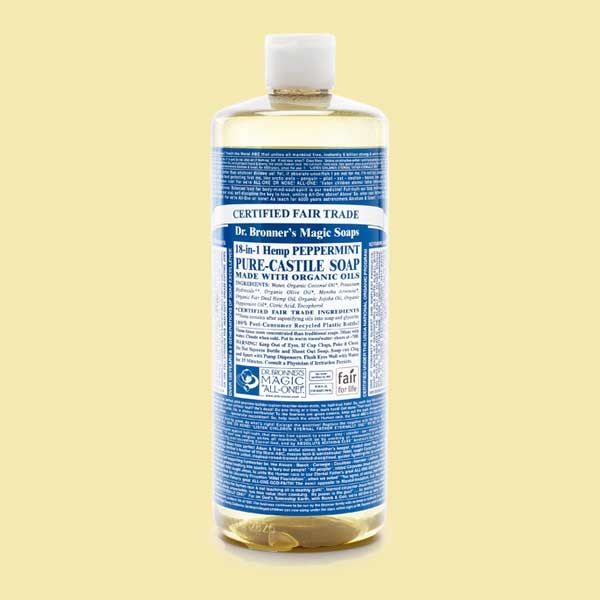 After leaving Germany in 1929, soap-maker Emanuel Bronner settled in Milwaukee. In 1948, he started to market an old family recipe for peppermint soap. It wasn't until the 1960s that the soap gained in popularity, in part due to its eco-friendliness and its quirky, type-covered labels with quotes by Thomas Paine, Abraham Lincoln, and others. More than 60 years later, the business is run by the fourth and fifth generations of soap-making Bronners.
Brillo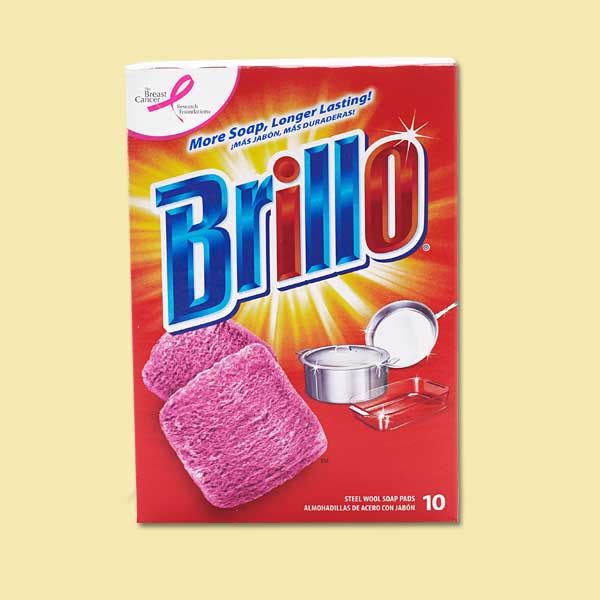 Aluminum cookware quickly replaced cast iron in the early 1900s, but the coal-fired stoves of the day blackened pots. A Brooklyn, New York, cookware peddler and jeweler discovered that a mix of jewelers' rouge, soap, and fine wool cut through the sooty residue. Originally, the steel-wool pads came with a separate cake of soap. It wasn't until the 1930s that Brillo developed the method for putting the soap right into the pads.
Jubilee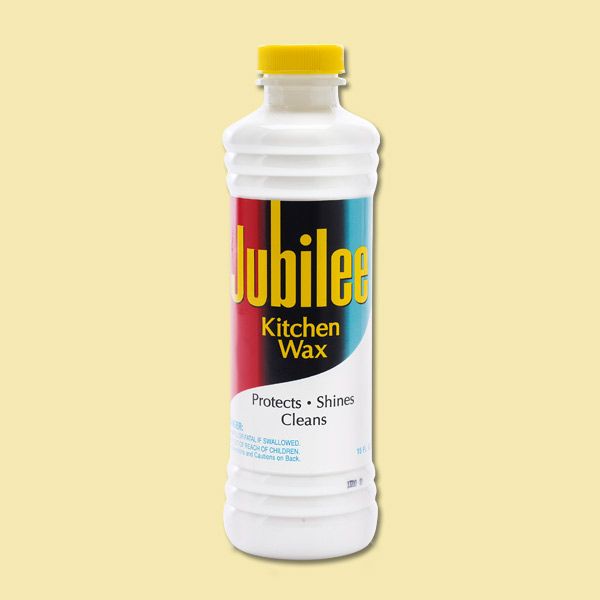 When the original Johnson's Jubilee Kitchen Wax hit the market in the early 1950s, the creamy blend of detergent and wax was touted as a big time-saver, combining two steps—cleaning and polishing—into one. It quickly acquired an enthusiastic following. Malco products recently licensed Jubilee from the SC Johnson company and relaunched it to a flood of positive consumer feedback.
Bar Keepers Friend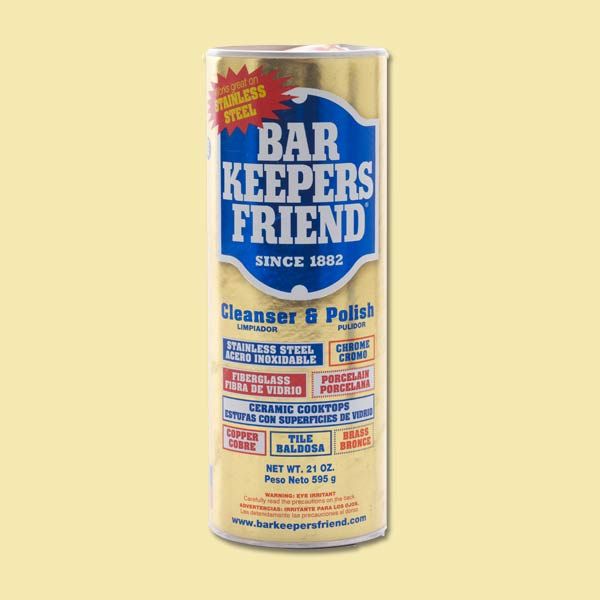 In 1882, an Indianapolis chemist made an odd discovery: His tarnished pot was clean after he'd cooked rhubarb in it. Turns out that oxalic acid, found in rhubarb and spinach, is a powerful cleaning agent. So he formulated a cleanser and sold it to tavern owners, who dubbed it the "Bar Keepers Friend." Today it is still used to polish bar fixtures as well as shine stainless-steel, porcelain, and ceramic surfaces around the house.
Bluette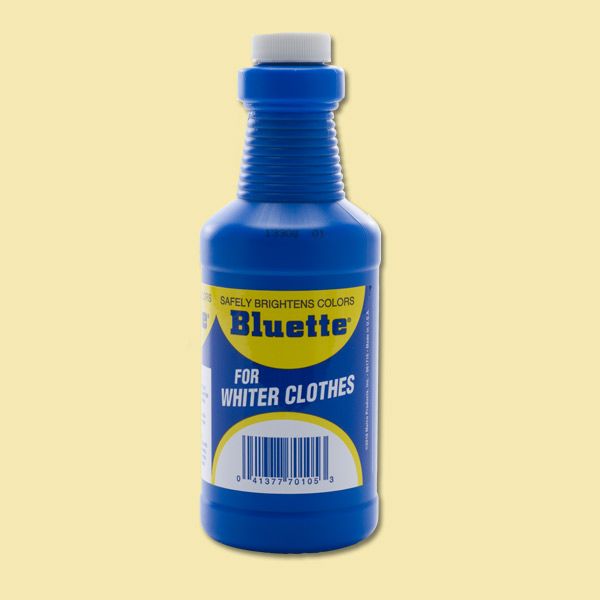 Before modern laundry detergents that contain brighteners were invented, there was a process called bluing. Adding this electric-blue liquid to the wash enhances white and light-colored articles. It also helps remove the yellowing found in older cotton fabric and makes linens appear brighter and whiter.